We have all seen these pictures go by. Sometimes on social media, sometimes in magazines, an image comes up that shows, and calls out, the only woman in a group of men. Usually, these pictures are old, group shots of some gathering before we were born. The story is interesting, but seems isolated. A curiosity from long ago.
---
"The Only Woman" by Immy Humes
Published by Phaidon, 2022
review by W. Scott Olsen
---
Yet, if you're like me, the image sticks in your head. Not because the photograph is particularly artistic itself – in truth, most of them are static group shots – but because the image hints at a complex, wonderful, probably troubling story. How in the world did that woman wind up there? What did she have to overcome or sacrifice? What sense of ambition or integrity did she hold close? Did that one woman, standing in a group of men, feel welcomed or like an outlier?
Nothing is more alluring than an incomplete story. And once you have a collection of similar hints, you begin to wonder about the larger forces. The individual is now in a larger context. The individual now has seemingly metaphoric weight. The story becomes more essential.
Enter a fine and insightful new book by Immy Humes titled The Only Woman. One hundred and twenty images, color as well as black and white, of gatherings of men, with one woman in each of them. Every right-hand page is an image. Every left-hand page gives the only woman's name, a job title or role in the image, and then a brief biography about her life and work, which provides context for the image.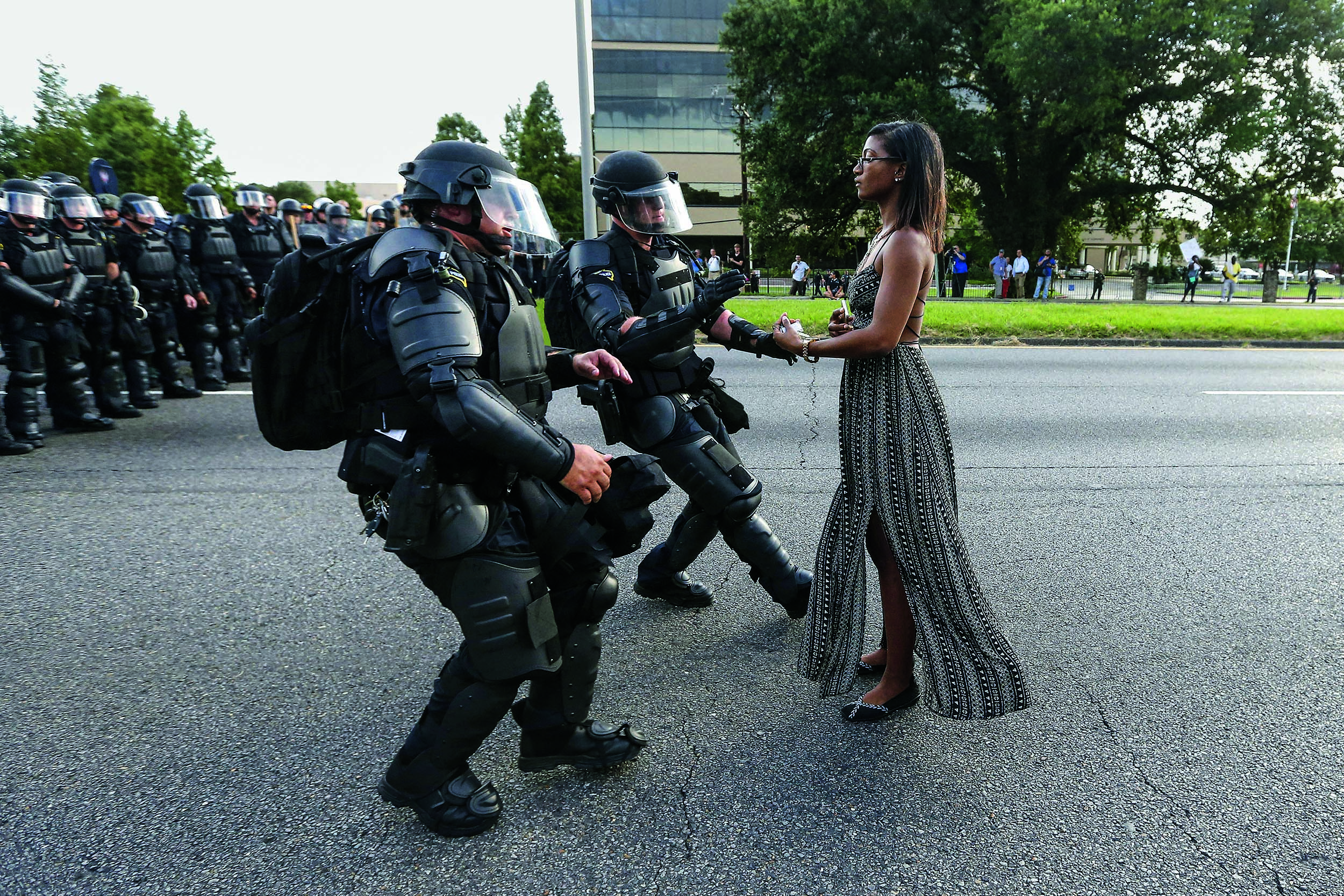 Holding The Only Woman is a bit like reading a mystery story. Here's a clue, it says. Here's an explanation. The book is deeply fascinating.
The women in this book range widely through time and situation. There is an image of "Mrs. Fairfax," a cook standing among Yankee soldiers at Harrison's Landing, Virginia, in 1862. There is a picture of "Unknown," the only woman enrolled in the Academic Department at Roger Williams University in Nashville, studying math and classics in 1899. These are followed by Lil Hardin, a musician in 1923; newspaper editor Madeline Linford in 1921; Japanese politician Satsuki Katayama in 2018, Czechoslovakian chess champion Vera Menchik in 1929; and more than one hundred others.
Although there are some "names" in the book – filmmaker Jane Campion, writer Dorothy Parker, politician Shirley Chisholm, actress Marlene Dietrich among others – the celebrity of the woman is not what this book is chasing. Instead, it's their context, their personal or professional galaxy. They are alone in these images. They are either the unheard note or the cymbal crash because of it.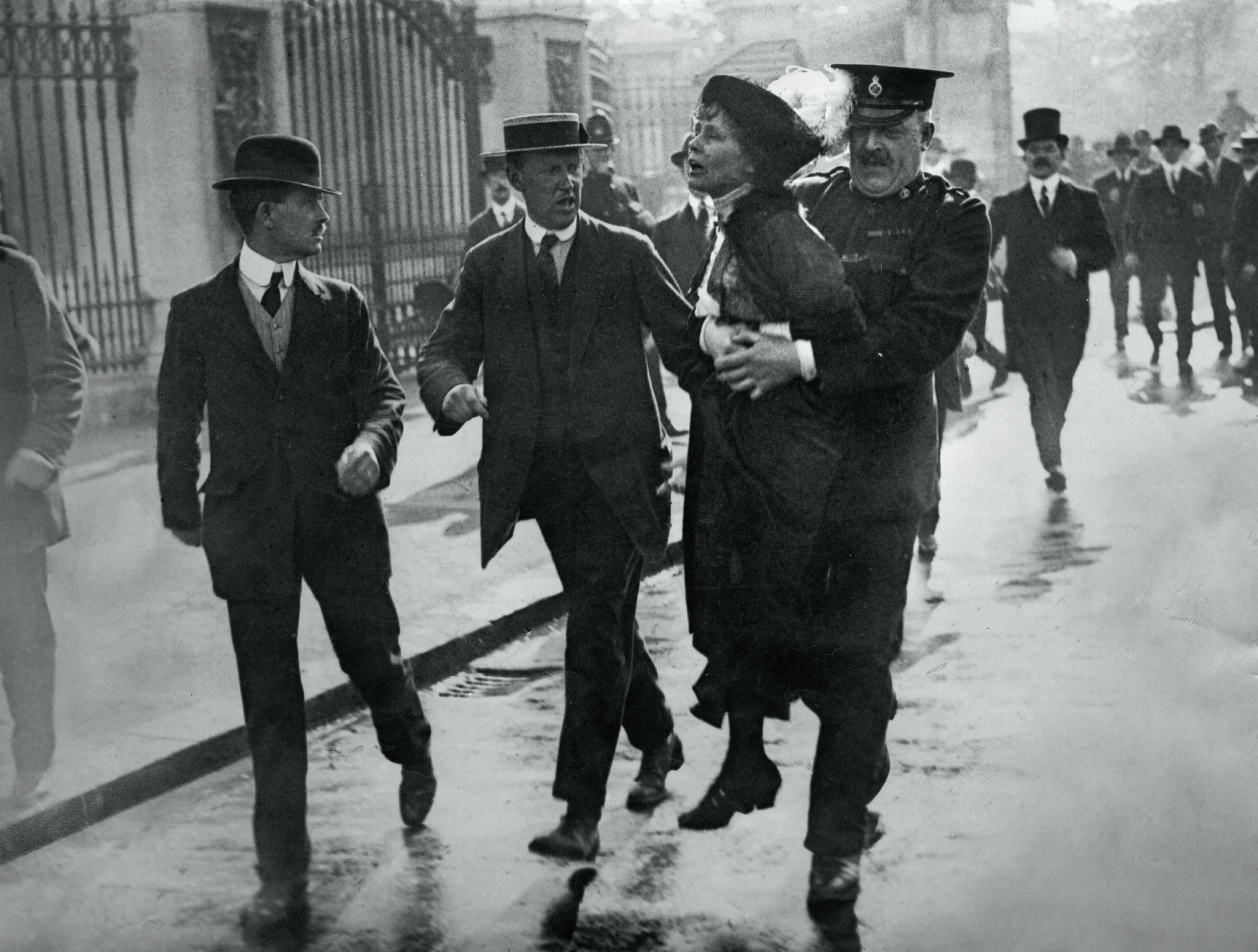 According to the book's press release, Humes is an Oscar nominated filmmaker from New York whose work treats social and political themes through the prism of real stories about unconventional people. Her Introduction to The Only Woman leads not only through the genesis of the book, but also the compelling questions these images ask.
"I got hooked by the artists," she begins, "those beguiling group portrait photographs of a school, a movement, a bunch of brilliant friends and rivals. The one that first really struck me showed radical filmmaker Shirley Clarke celebrating her first feature in 1961. She stands, glass in hand, the only woman among twenty-two well-wishing men who fill the frame: her cast, crew, and backers. To me, it spoke volumes about this person often described as "the only woman filmmaker" of her time. Why her and only her? What does her onliness mean? I got a little fixated."
She continues, "Those photos were summoning others, ringing the bells of memory: 'I've seen this before.' Yes! – the shot in Life magazine of famous Abstract Expressionists and – there! – a woman I'd never heard of, sticking out at the top with her shiny leather handbag. The bells kept ringing: What else? Who else? As you will see, once you start to look for the Only Woman she is easy to find – in the Bauhaus lineup, the Leo Castelli Gallery's artists in the 1980s, at the Algonquin Round Table."
The Only Woman is a smart book. For example, still in the introduction, Humes writes, "Tokenism is the first thought that leapt to mind, but it wasn't that. Tokenism (of which more later) is a performance of inclusivity, and like any performance, it requires an audience, at least an imaginary one. A group that takes in a token, a single other, is wishing to demonstrate or pretend that it is inclusive of that otherness the token represents. But most of these groups did not yet feel any pressure to open their doors to the excluded others. This was something else, something older."
And then a bit later, "Against this wild variety of time, place, occupations, and cultures is a repetitive counterpoint of sameness. The same ludicrous constellation of many men, one woman, over and over again. That tension between repetition and particularity is one of the peculiar pleasures of looking at the pictures as a group."
The Only Woman is one of those books that invites curiosity and imagination. You look at the image, find the only woman, read the brief caption, look back at the picture, read the brief biography, then look at the picture again. You look hard and deep. Who is this person? What must it have been like? Pioneer? Provocateur? Ambitious? Reserved? Every page makes me linger.
And although the explanatory text for each image is brief, the scope of Humes' research is impressive and her text is often narrative. For example, the entry for War Correspondent Marth Gellhorn, pictured standing with troops next to a tank, begins, "On D-Day – the June 6th 1944 Allied invasion of Normandy – 150,000 men and exactly one woman hit the beaches and tried to make it alive onto French soil. That woman was Gellhorn, an American journalist who was in England when her accreditation to travel with the troops was suddenly withdrawn. Determined to go, she slipped on the hospital ship, claiming she was doing a story on the nurses. She stowed-away until she managed to disembark with the medics, carrying a stretcher under fire and finding her way inland with the soldiers who made it." 
Hume's book includes full endnotes and references. There is a timeline that puts all the images in chronological order (with nifty little circles in case you have trouble finding the only woman in some of the pictures), and a list of photo credits.
Immy Humes has created a wonder-provoking, powerful, intriguing collection of historical moments. While the collection is certainly a reflection on the barriers women faced and continue to face, it's also a celebration of the remarkable women who gained access despite the walls. The images are the evidence here, but the images are not the point. The real power of this book is in the stories, the brief biographies, that explain how, in the large groups of men, there came to be The Only Woman.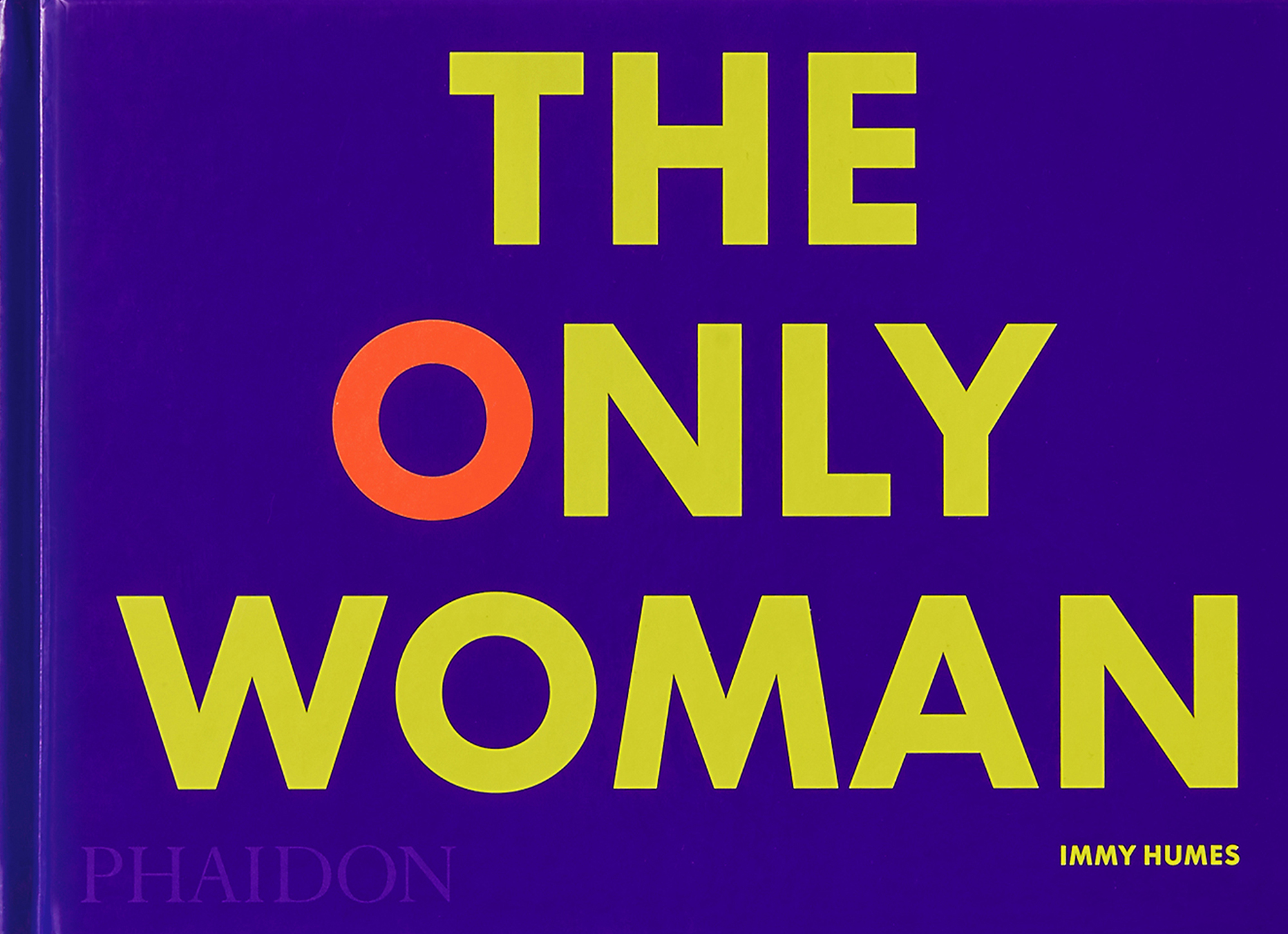 A note from FRAMES: if you have a forthcoming or recently published book of photography, please let us know.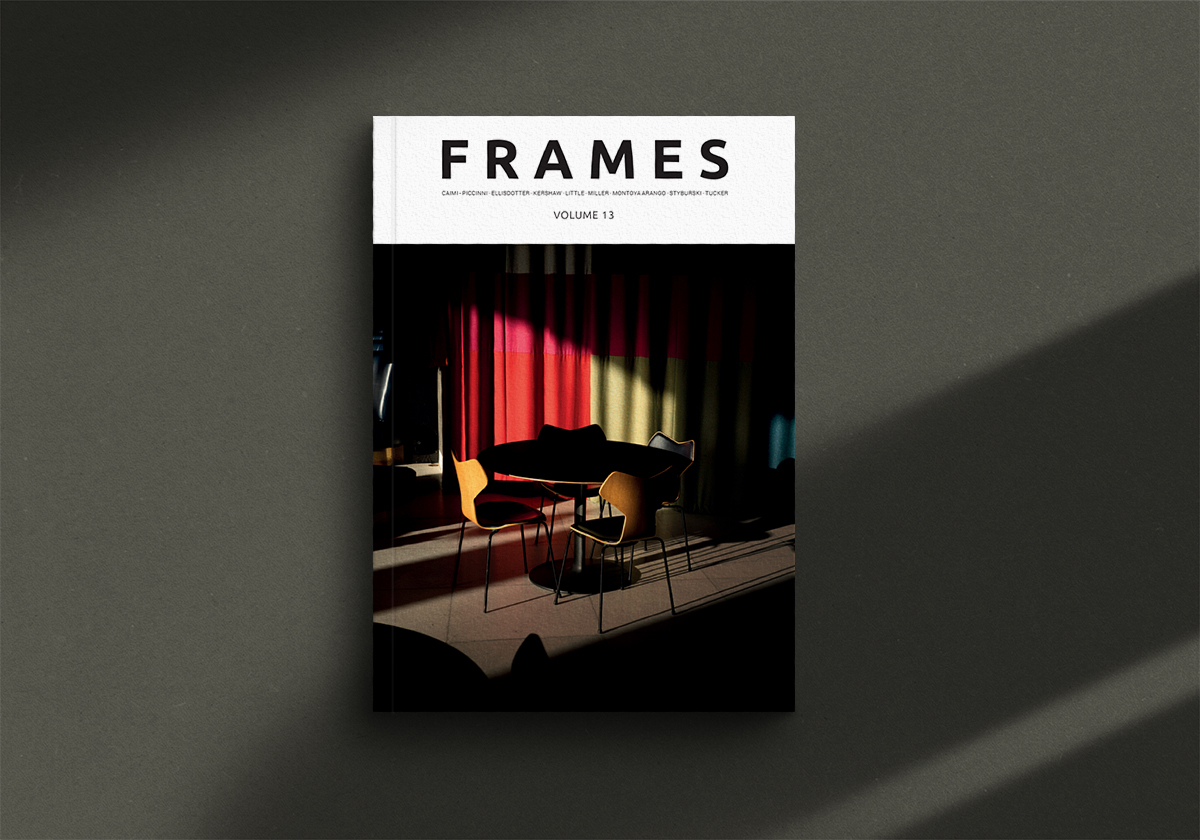 Every year we release four quarterly printed editions of FRAMES Magazine. Each issue contains 112 pages printed on the highest quality 140g uncoated paper. You receive the magazine delivered straight to your doorstep. We feature both established and emerging photographers of different genres. We pay very close attention to new, visually striking, thought-provoking imagery, while respecting the long-lasting tradition of photography in its purest incarnation. Learn more >>>
---