It's always a bit of magic when a photograph transcends the mundane and becomes something special.
We all have family photographs. Incidental shots, candids, posed portraits, they chronicle our growing up, both as individuals and as family groups. Sometimes, if we are lucky, the images have some access to a larger idea. Sometimes it takes a bit of time to pass before we realize we've captured something approaching profound. But there is a special trick, provided either by time or something ineffable, which can turn normalcy into revelation.
---
"Family Photographs" by Joan Albert
Published by Stanley/Barker, 2022
review by W. Scott Olsen
---
Family Photographs is a collection of black and white images by Joan Albert, who died several years ago. The book is divided into two sections, the first called "Mine," the second called "Theirs," and the book is simply a collection of images of her family and the families of others.
There are no pictures of prom or birthdays or Christmas. There are no pictures of football games or celebratory events. There are, instead, pictures of watching television in the kitchen. There are pictures of lounging around on couches. There are pictures of people sitting at the kitchen table. In other words, there is nothing extraordinary about any of the images and yet every single one of them is also evocative and telling.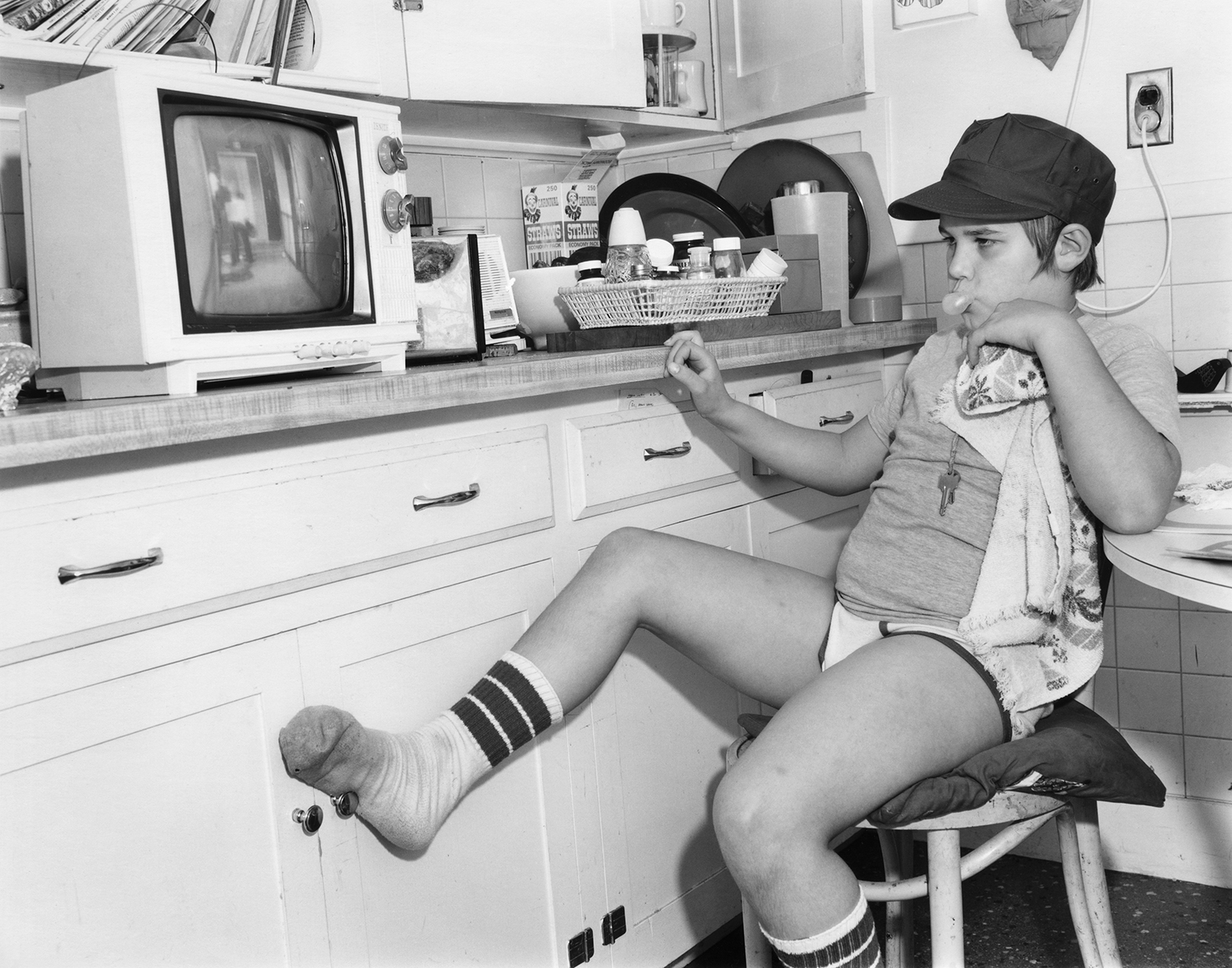 Technically, the images are sharp and well-framed. Albert taught photography for years and knew what she was doing. But their real magic comes from being subtle and curious. Because we don't know the story of any of these images, they stand as individual tableaus of a situation instead of a narrative.
Usually, we look at images from our own families and think to ourselves, Oh yes that's when Susie or Bobby did such and such. The narrative overtakes the image. In this book, however, when we see a picture of her son Martin at age 15, in 1980, sitting at a kitchen table with a long scar in his arm and fresh stitches, a look on his face of classical resignation, all we have is the situation in the image.
I would argue we don't even try to imagine the narrative. This is the state of being as it is for this 1/60th of a second and it speaks volumes.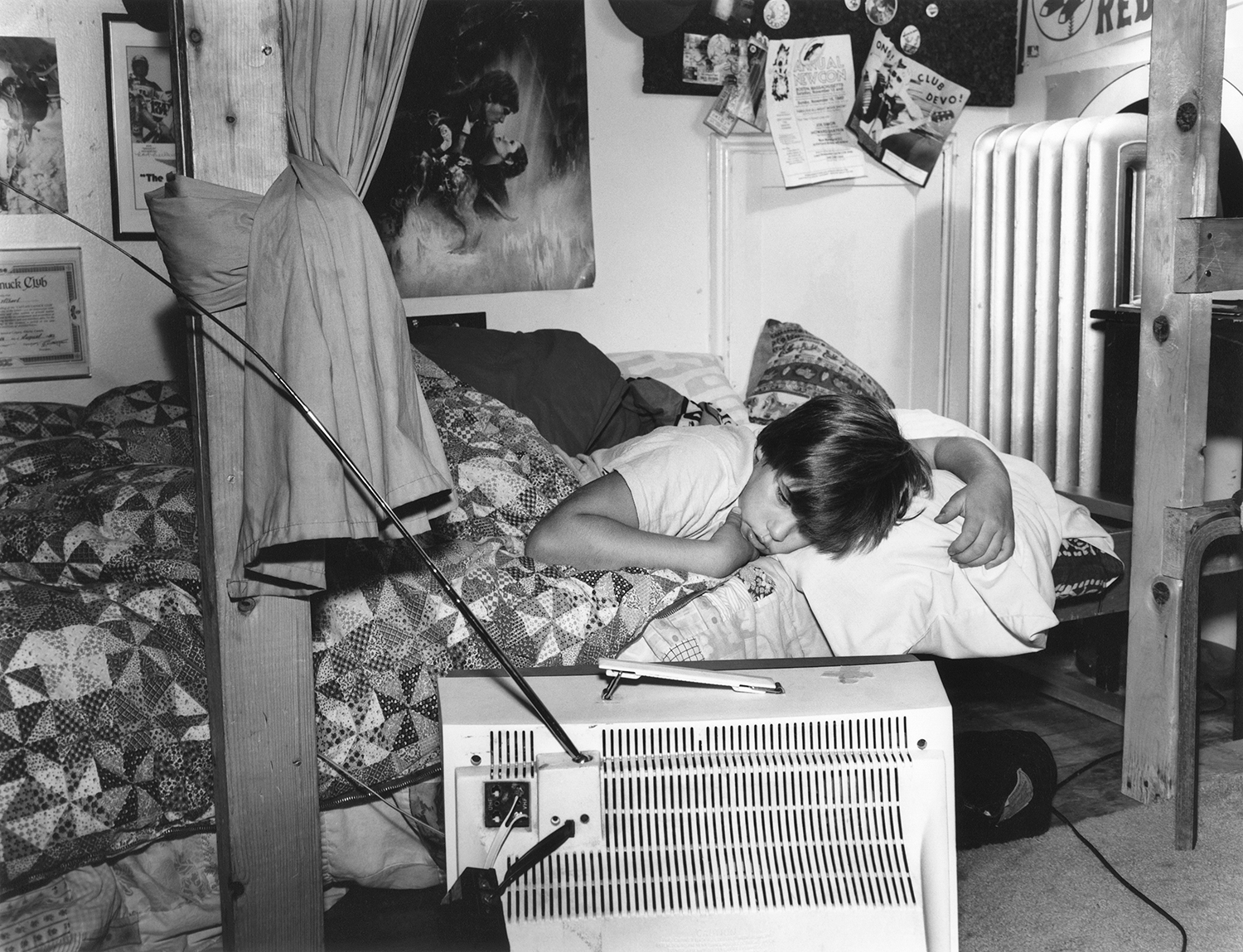 In several other images we see Albert's sons covered up in bed watching television and, while yes those images do provoke memories for all of us of doing something similar, it is that frozen in time feeling which makes these images strong.
There is a bit of ongoing narrative as you turn the pages and the children get older, posters on the walls change, guitars and girlfriends appear. But the developing story of her family is not the thesis of this book.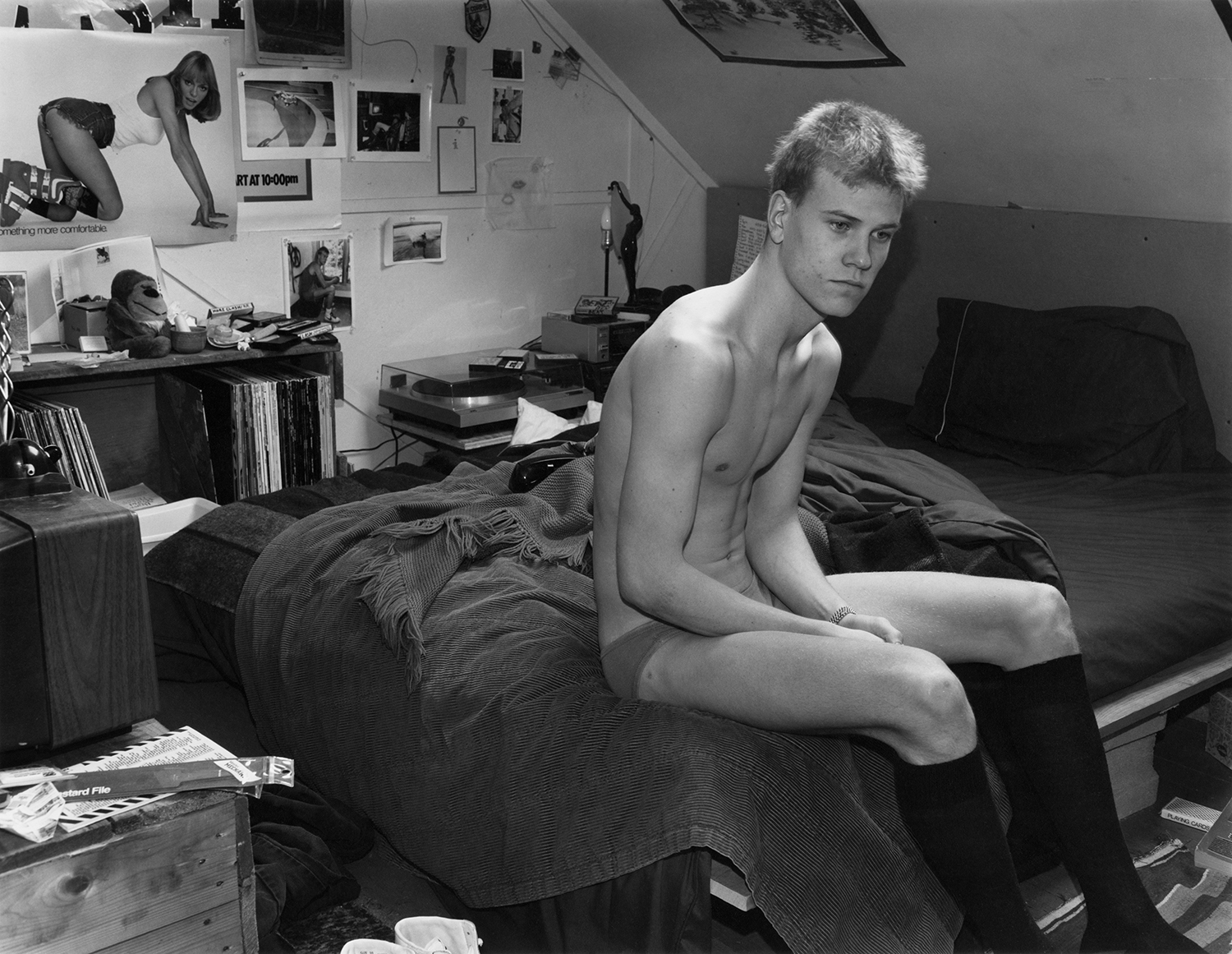 In the section titled "Theirs" the same ethos applies. These are simply moments, moments that are difficult if not impossible to explain to anybody else and yet hold everything together. There are pictures that simply reveal, what? Normalcy? The average? Both of those terms are right and yet the feeling is much deeper.
While the title of the book, Family Photographs, is accurate, I think it can be read too quickly. These are family photographs. And that notion of family, of belonging, of saying this is my group, is important to consider when viewing this book. This is who we are, the book says.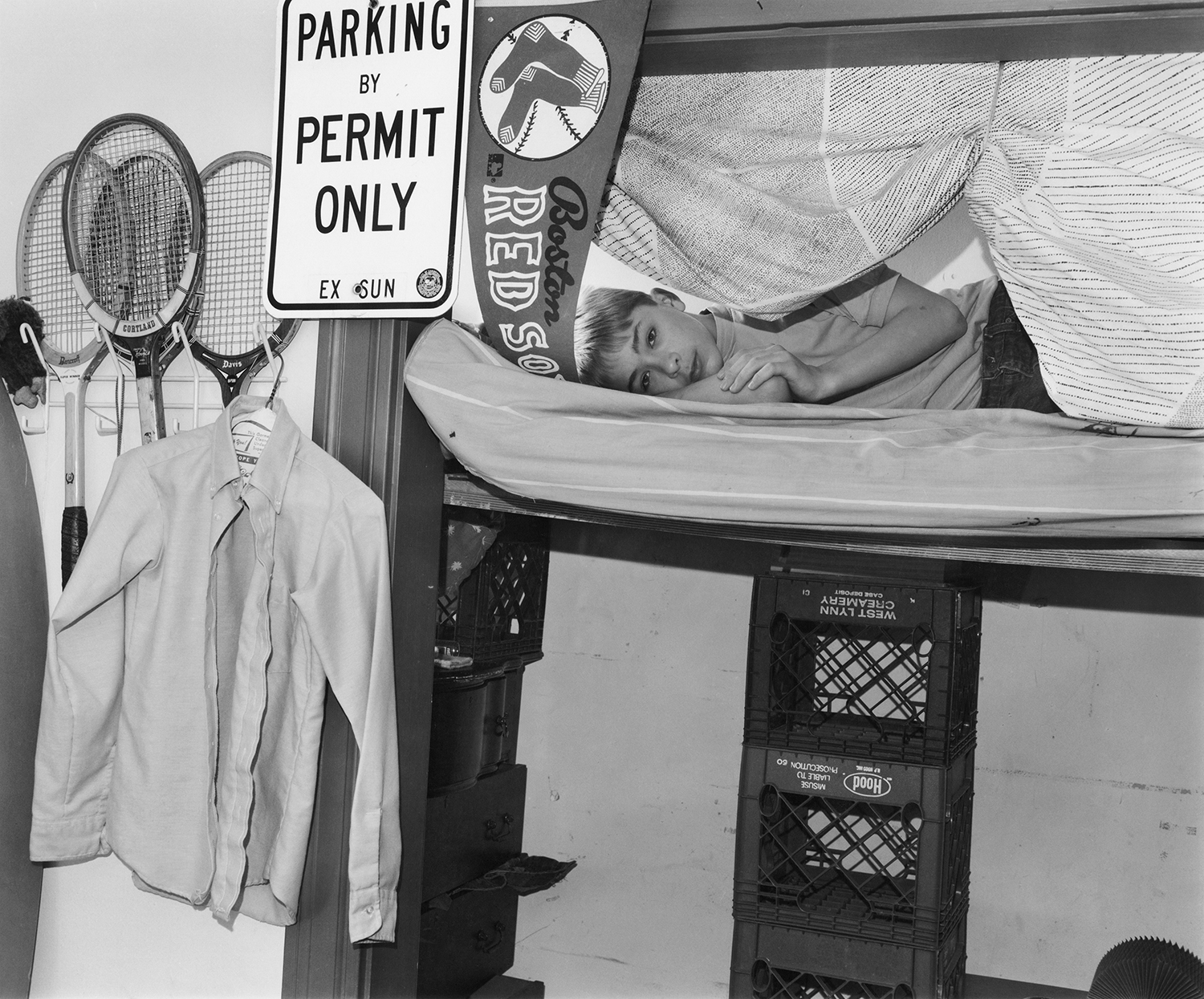 I would assume many of us have had the experience of going through the family photographs of friends and neighbors. We ask them, over and over, what's going on here? Our friends and neighbors tell us the story. But when we are asked to consider the images as images, without context or explanation, and the narrative moment is in inaccessible, what you are left with is that briefest moment of access into a state of being.
Family Photographs is not a sentimental book. Nothing in this book is soft focus, and I don't mean image quality. It's also not an angry book, nor a celebration. This is documentary work that provides a type of evidence. And while it would be easy to scan this book and feel like you don't have enough information to enter this world, every image is actually filled with rich detail, contextual detail of furniture and posters and clothing and even the placement of electrical outlets on a wall, that speaks volumes about the feel of life in this family.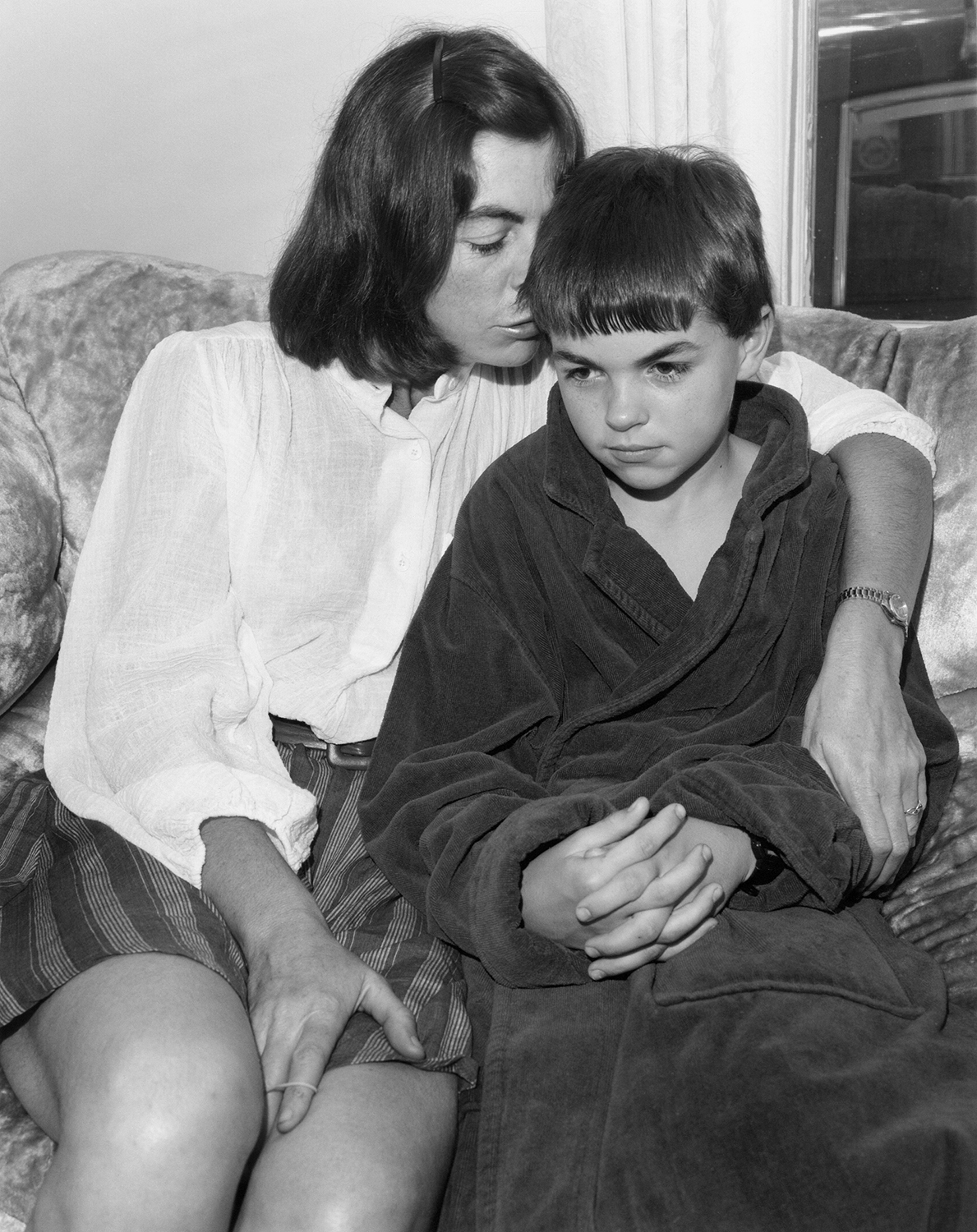 I admire Family Photographs. Scanning this book would be a mistake. Studying every image gives you the sense of yes, this is what it was like for her. Whatever distance there may or may not be between her experience and my own is a space for contemplation and wonder.
If I have a problem with this book, it's the lack of context and explaining materials about Joan Albert. There is a very brief note at the end of the book, by Sage Sohier, which provides a bit of information: "Joan Albert created a remarkable body of work over a short period of time from the 1970s through the early 1990s. Her intimate photographs of her growing sons are filled with emotion, humor, and the obsessions of teenage and pre teenage boys of that era. Her portraits of friends and neighbors with their children are similarly poignant and richly detailed, showing the complexity and intensity of parent-child relationships… Joan taught photography at Massachusetts College of Art for a number of years, and eventually went back to school to get a social work degree so that she would be more empowered to help others. In 1987, it was discovered that she had a benign tumor on her spine, and she endured multiple surgeries and lived much of the rest of her life with chronic pain and disability. It soon became physically impossible for her to continue photographing, so she turned to writing essays and short stories, and to enjoy watching her sons turn into the young men with families of their own…. Joan exhibited her work widely, and her photographs are in the collections of the Museum of Modern art, NY, the Fogg Museum at Harvard University, and the Polaroid collection at MIT in Cambridge, MA."
Family Photographs is a sharp and poignant book.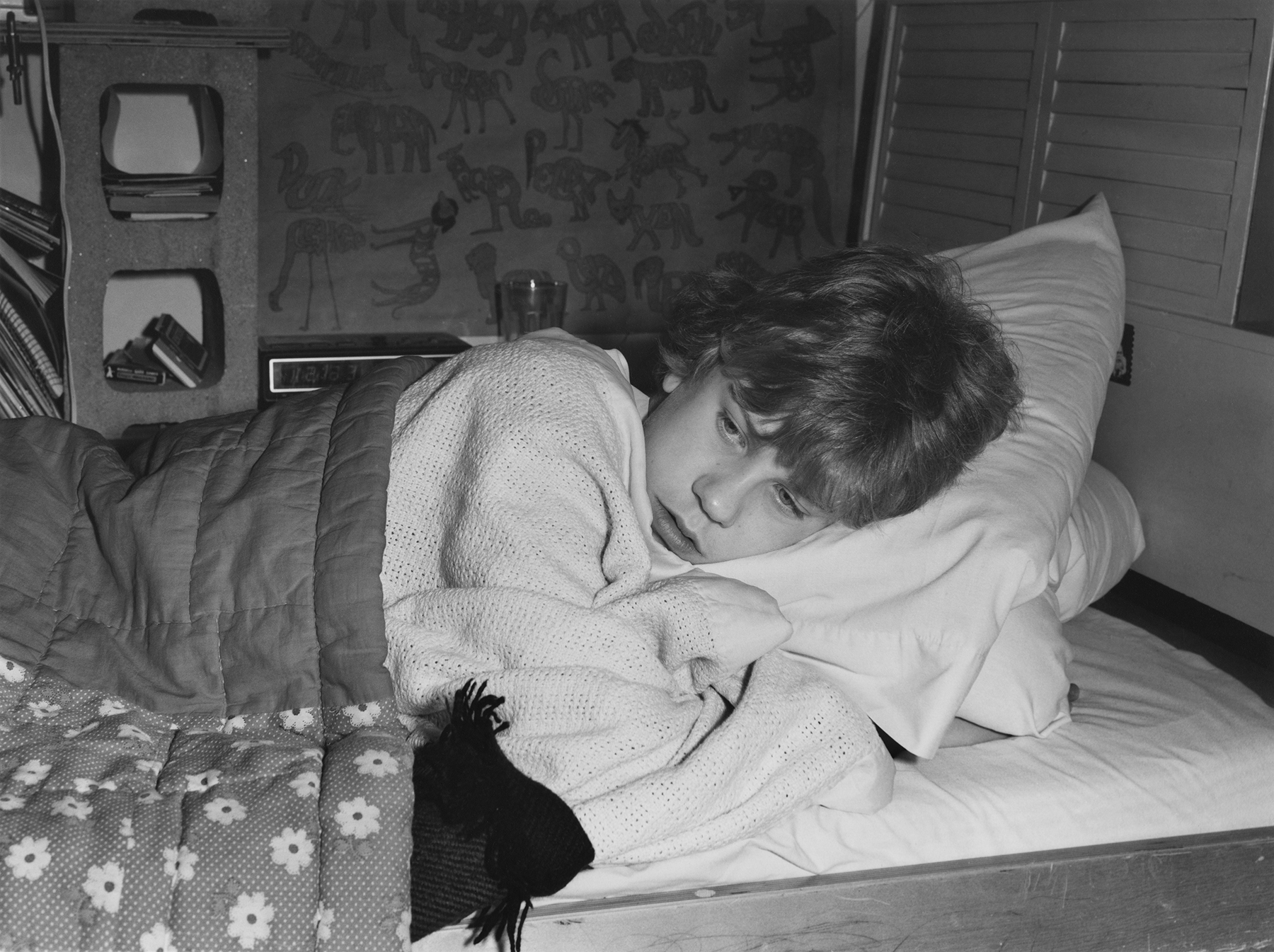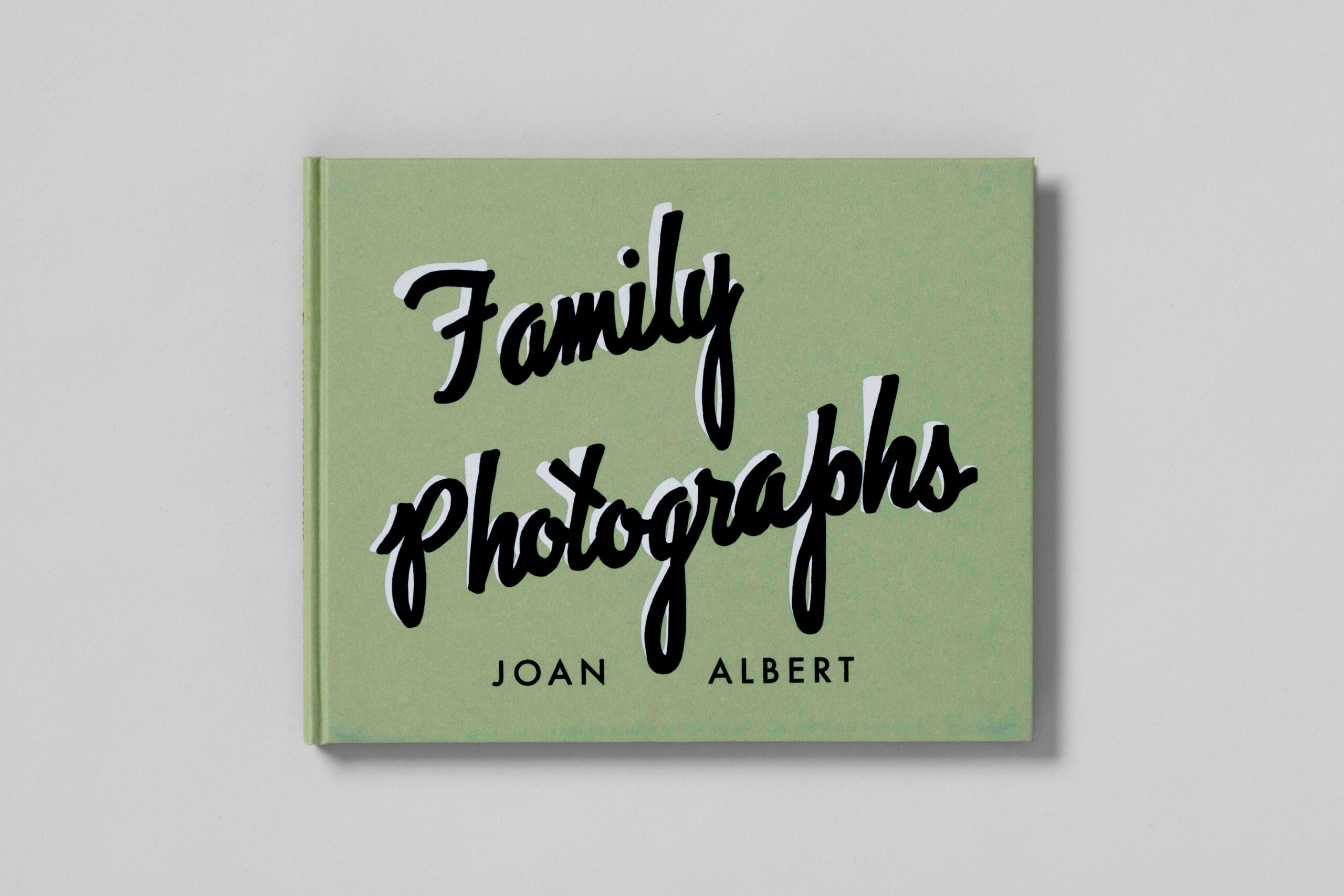 A note from FRAMES: if you have a forthcoming or recently published book of photography, please let us know.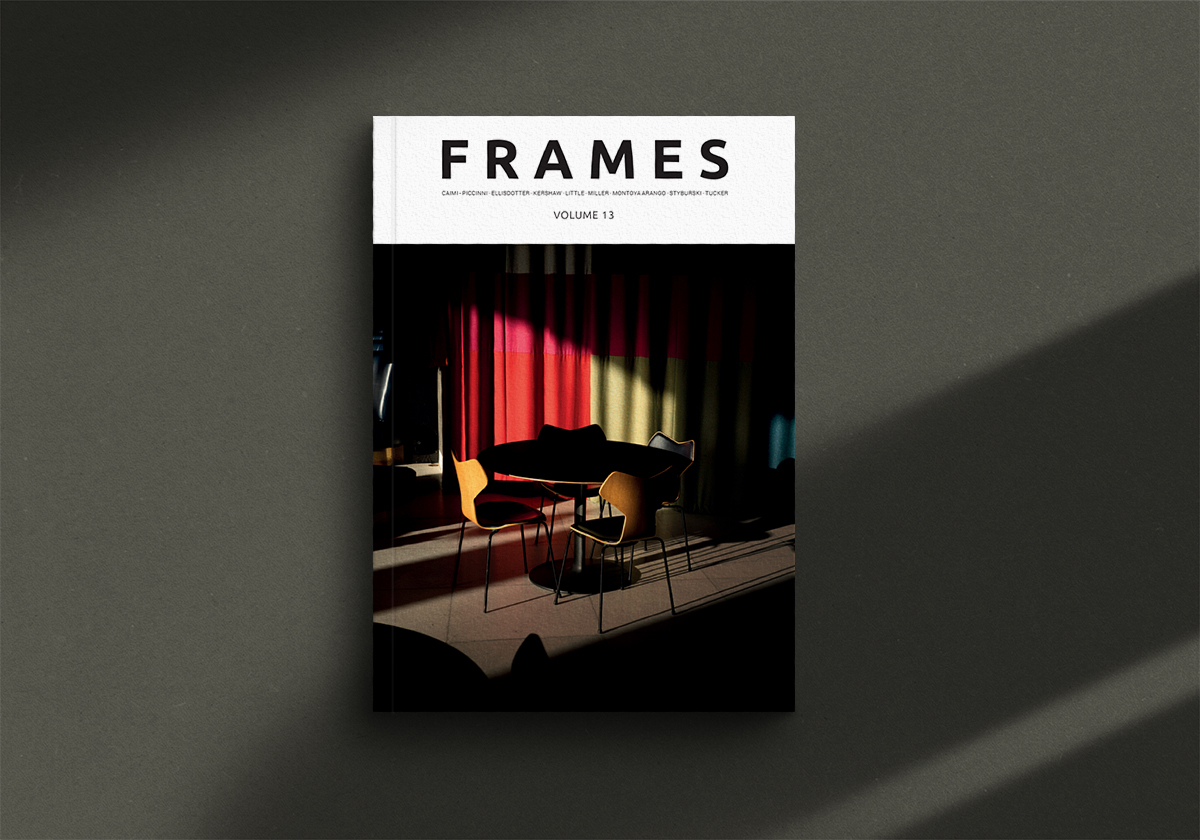 Every year we release four quarterly printed editions of FRAMES Magazine. Each issue contains 112 pages printed on the highest quality 140g uncoated paper. You receive the magazine delivered straight to your doorstep. We feature both established and emerging photographers of different genres. We pay very close attention to new, visually striking, thought-provoking imagery, while respecting the long-lasting tradition of photography in its purest incarnation. Learn more >>>
---