At first, I had no idea what I was looking at.
Numbers. Thumbnails. Bits of disconnected text.
When I had the key, however, I couldn't stop looking. And looking. And then looking some more.
---
"A Chance of Love" by Mel McVeigh
Self-Published, 2022
review by W. Scott Olsen
---
According to the book's press information, A Chance of Love is a series of photographic portraits by Australian artist Mel McVeigh who, on her Tinder dating profile, simply asked, 'Can I take your portrait?' The book (and an exhibition) is a visual conversation that followed that request, portraits of the men who said yes. Sometimes the portrait was taken within 30 minutes of meeting, other times on the second or third date. Photographed over an 18 month period between 2021 and 2022, towards the end of the Covid-19 pandemic, the men blend across culture, beyond location, and come from, Spain, Portugal, Colombia, Belgium, Ireland, UK.
In other words, A Chance of Love is a remarkable book that tries to illuminate the chaotic, muti-layered, cacophonic world of internet dating. There is so much noise there: so much information, a universe where everything is equally histrionic and emphatic and needy, where nuance is alien and sincerity always suspect. To someone like me, who has never been on an internet dating site (but hears about them constantly), the prospect for something close to real intimacy or love seems doomed from the start.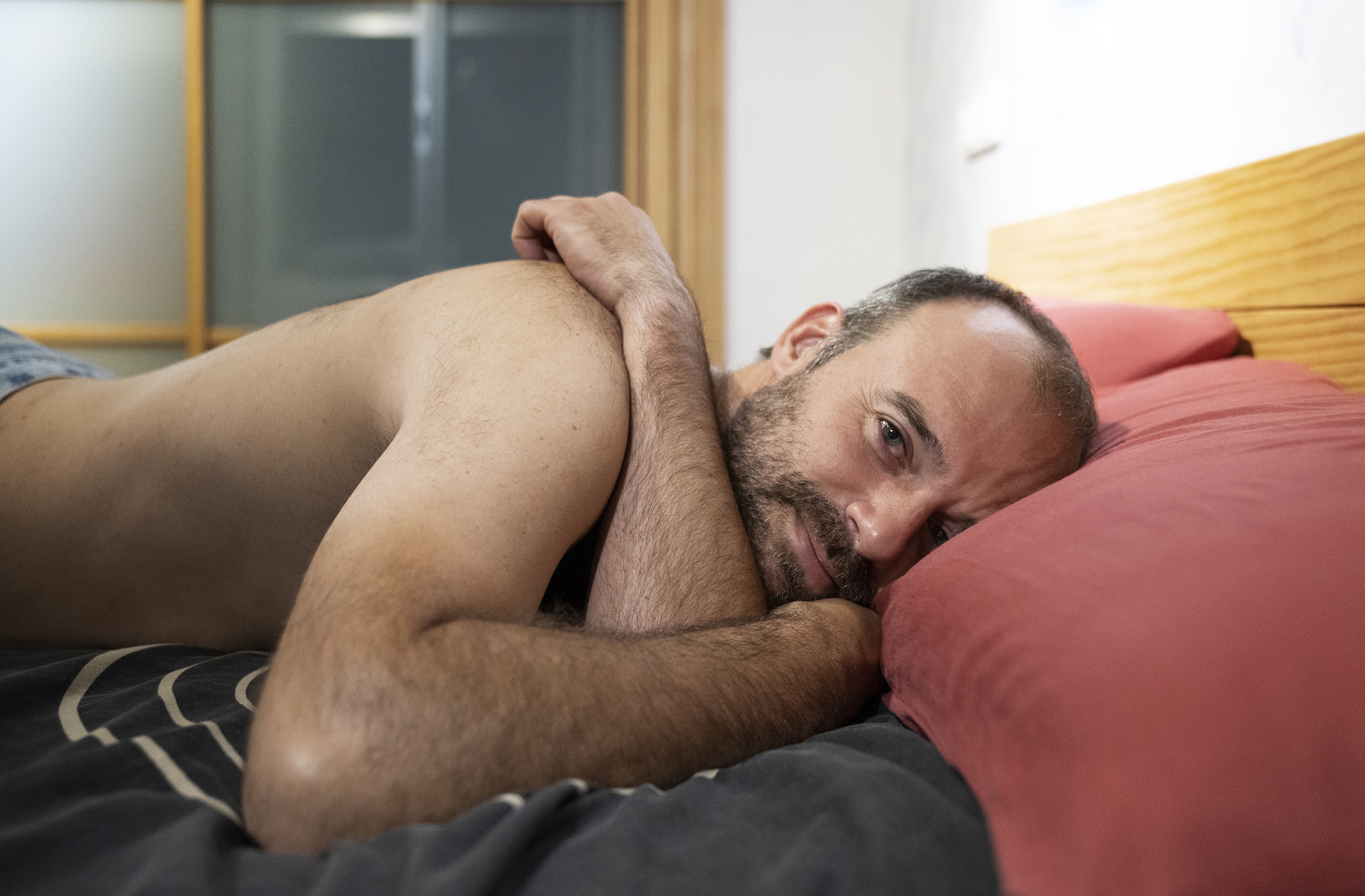 And while I'm not sure if A Chance of Love is meant to be an argument for or against algorithms written in machine code as a way to find a soulmate, we do already know, according to Lysander in Shakespeare's A Midsummer Night's Dream, that "The course of true love never did run smooth." And so, I thought, onward!
Given its topic, the design of this book is precise in both its content and emotional effect. The cover is a series of lines of numbers, computer text, what would normally be ones and zeros. But in this case it's all zeros. Nothing. A null set, interrupted by dates I assume are search dates. In the middle of the cover, however, is a search bar. In red type, the entered text reads "a chance of love." Already, there is a feeling of both hope and futility.
In fact, the first six pages of the book are simply the computer lines, but all the numbers are zeros, not counting the ascending list of search dates. No results.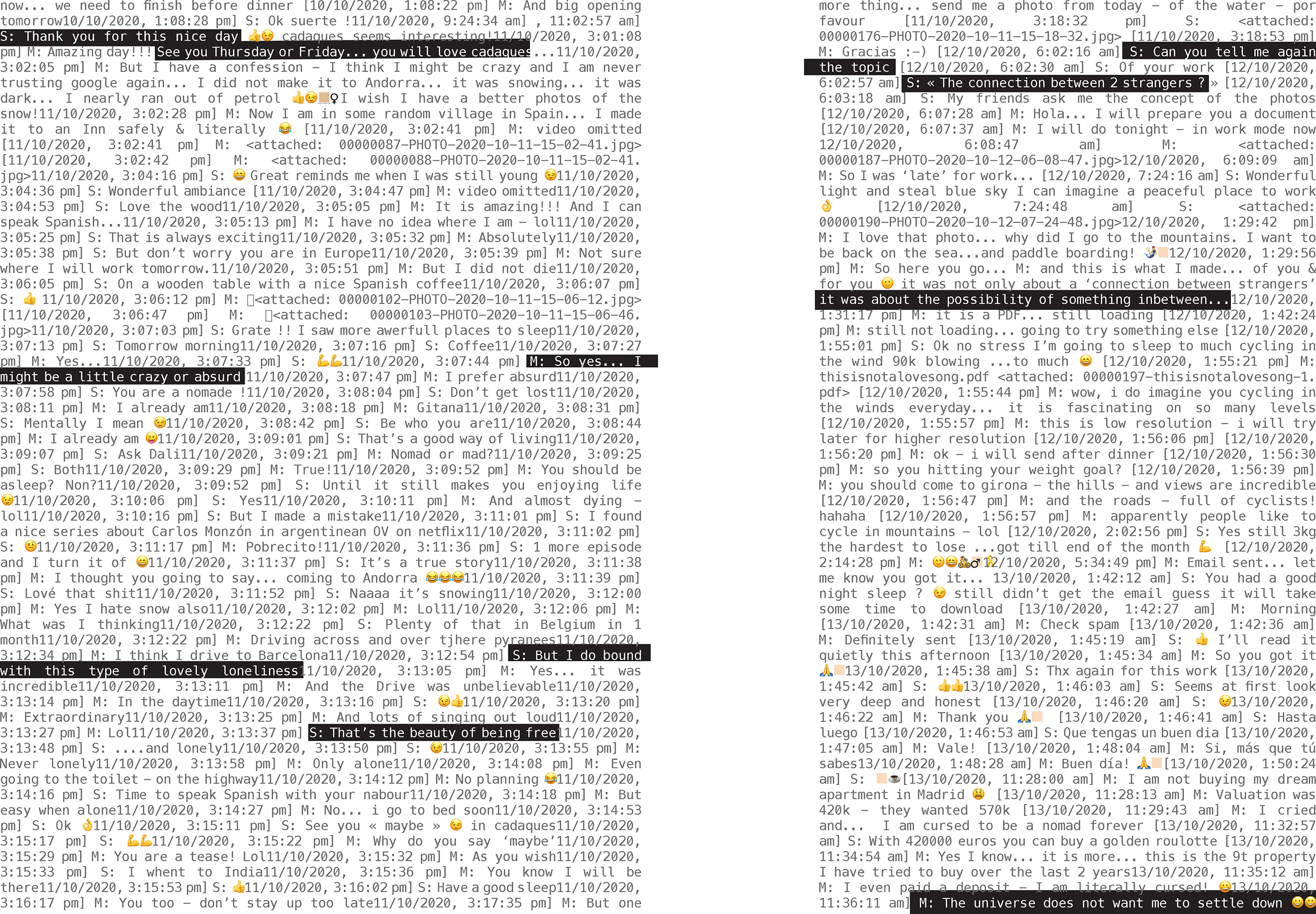 Then there is a blank page upon which is written, in brackets, [this is not a love song]. To get super-geeky for a moment, a square bracket in computer coding is usually a way to define or access what is called an array. An array is a bunch of information of the same type with a single name. The page is a meta commentary already underway. And it's also an engaging way to begin because, if what I am about to access is a group of not a love songs, but the book is titled A Chance of Love, then what is it I'm about to find? There is an immediate sense of narrative tension, and I want to dive in.
The next several pages are black and white screenshots of Tinder portraits. All of them are of men, although there are a few dogs and cats and motorcycles, and at least one snake as well. The eyes of all the men have been removed with a white bar, so their identities have been concealed. Their names have been blacked out, too. But there is that little bit of text at the bottom of each screen that tells me how they've been recently active or what they are interested in. The bits of text are in English, Spanish, other languages.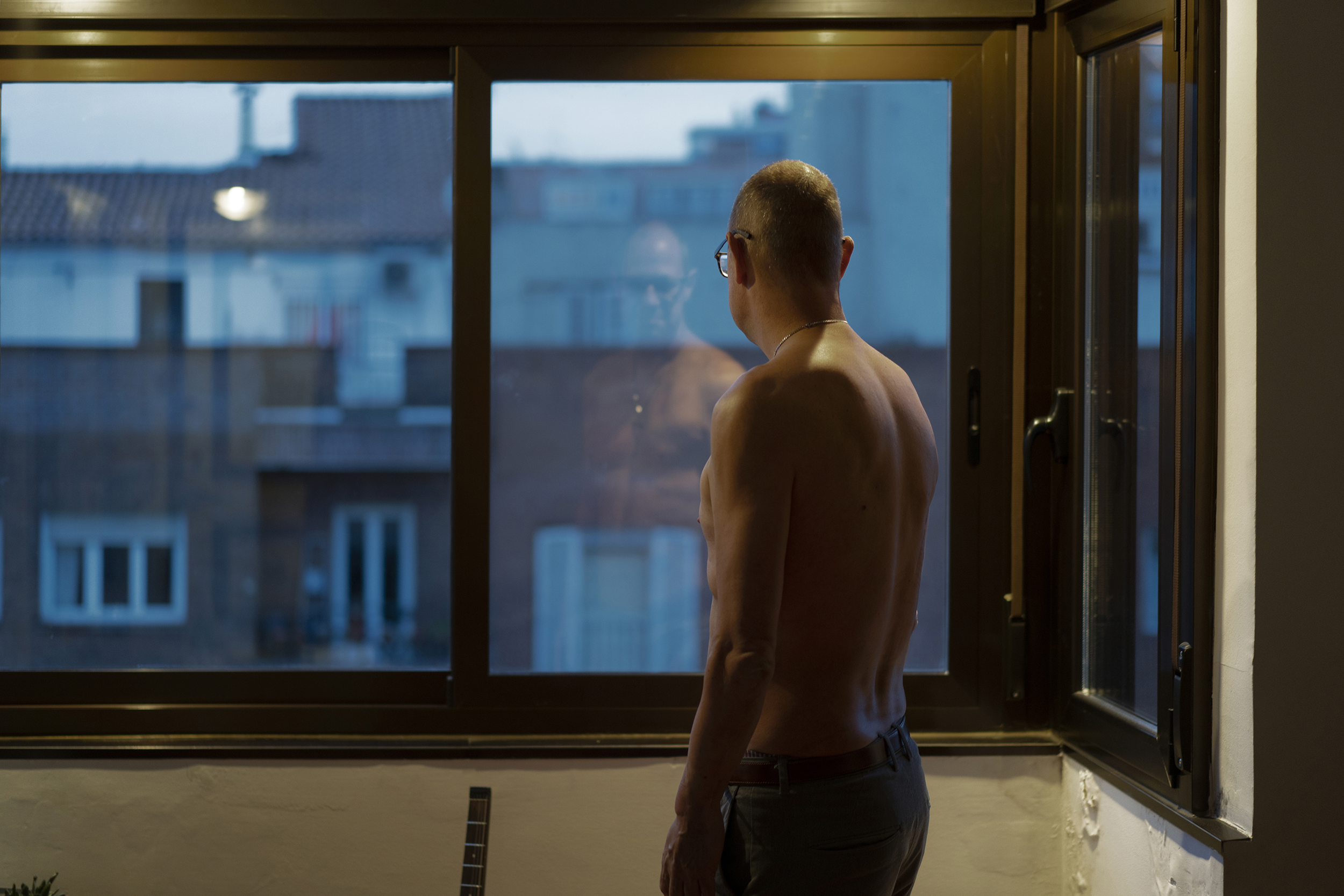 The pictures, the Tinder profile images, are what the men have chosen to represent themselves. Most of the images are informal, men in t-shirts or jackets doing their best to look attractive. Some of the images are street shots, some show athletic activity, some are posed headshots. But the sheer number of them, the repeated banalities of their interests, give rise to a kind of background noise and anonymity.
Oddly, there are several where the eyes are not blacked out, but the names are. One step closer to a connection, perhaps. The book then has another blank page with a phrase in brackets. [There's always a catch] Another grouping. And we get two full color images of an unidentified man, who I assume was one of the author's dates. No name. No story. Just the images – this time of an individual. These portraits are filled with soft light and a kind of sympathy or affection. But the book returns to the anonymous black and white profile pictures again, which tells us this relationship did not work out.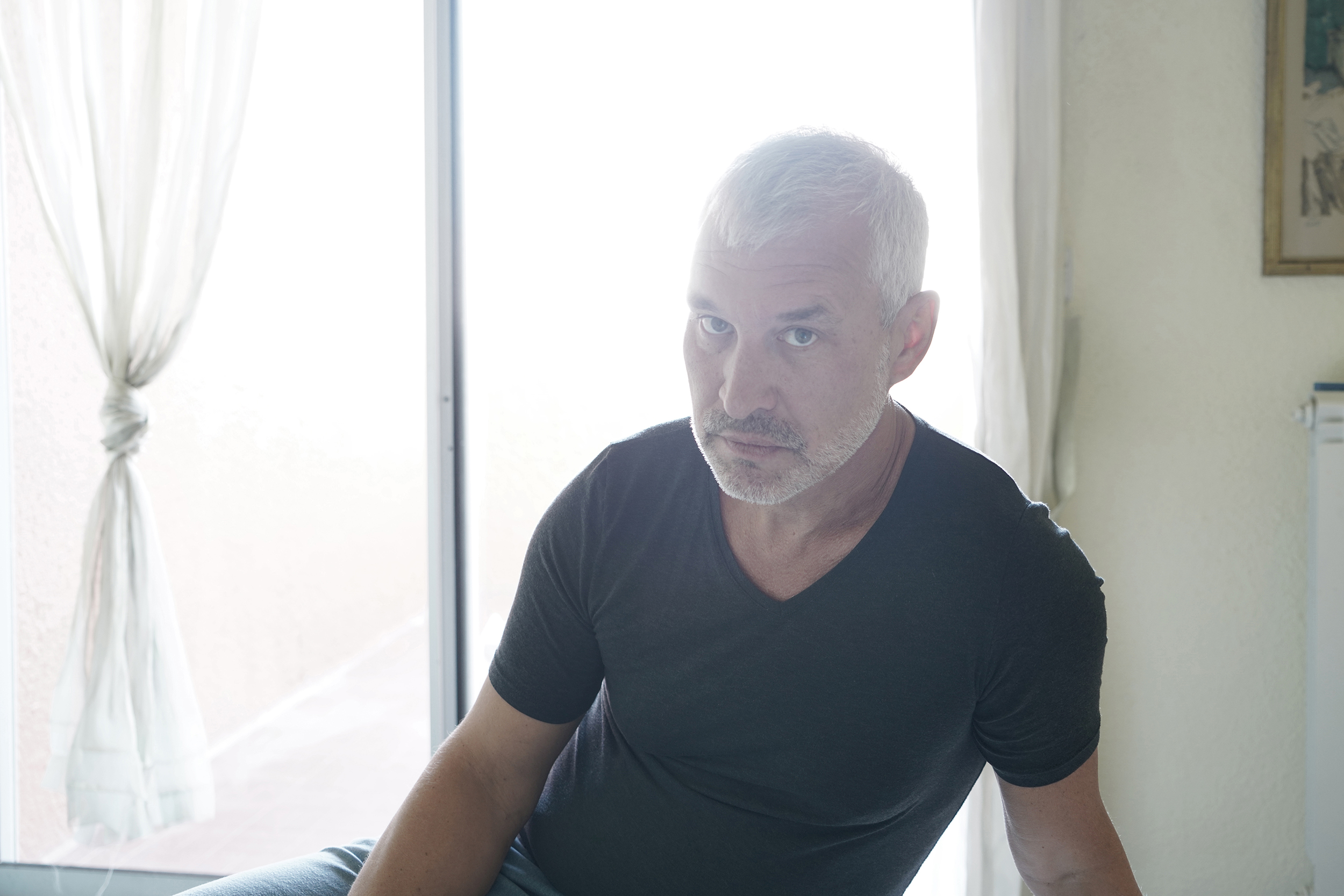 After that, the book has pages filled with undifferentiated text. Imagine every text message from the internet simply bumped up next to each other so that instead of actual messages, all we have again is noise. But on these pages, some of the text has been reversed, white letters on a black field, as if a highlighter had been used, calling out bits of text which speak to the heart.
"S: but do I bound with this type of lovely loneliness."
"M: The universe does not want me to settle down"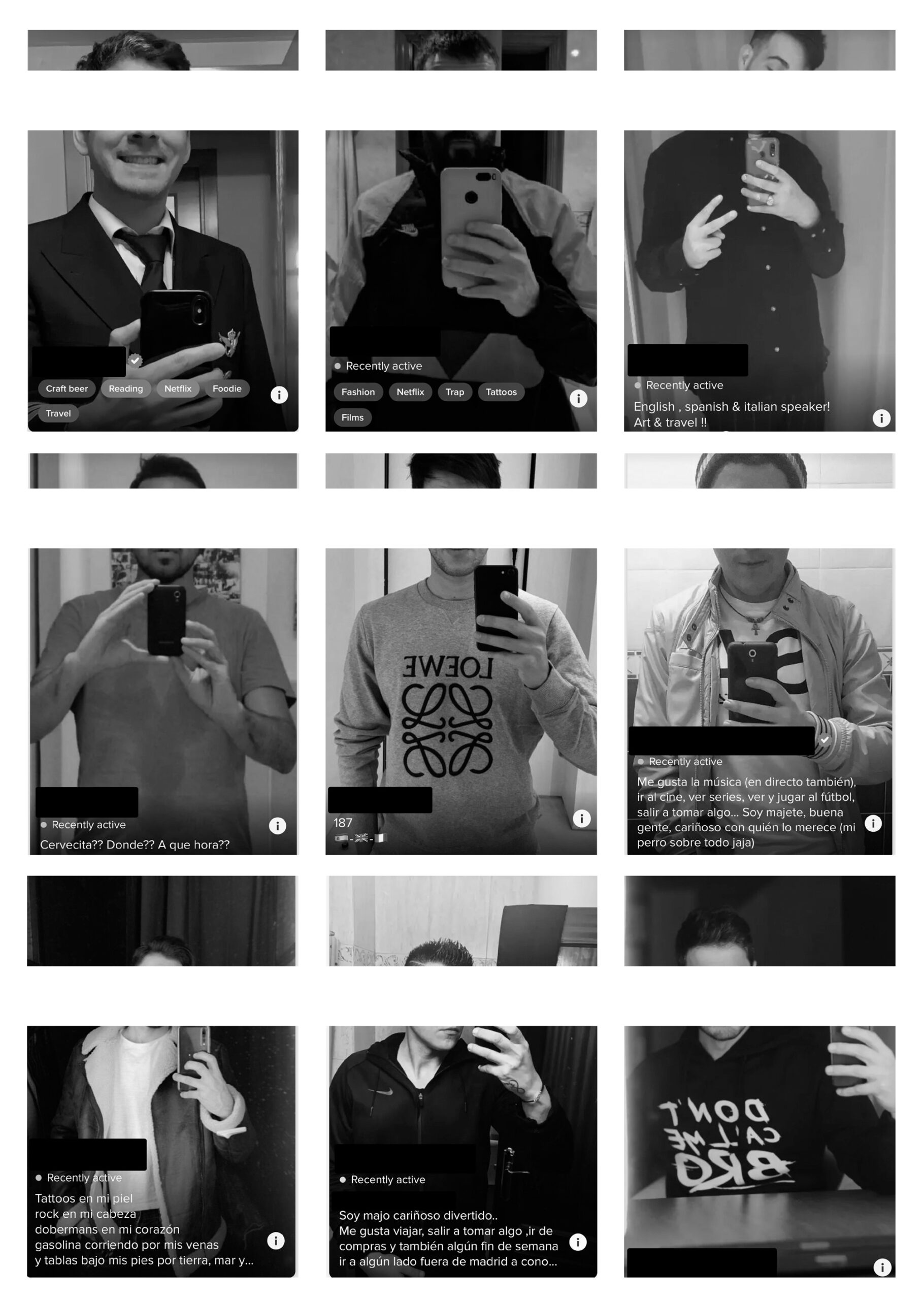 This is how the book then proceeds. Thumbnail pictures. Text more thumbnail pictures. But then we get a page which is just the correspondence without the noise. One reads in its entirety:
I am allergic to beer
With you, I said yes to beer
With you, I said yes to everything
That was my problem
I said yes too quickly
This text precedes another set of color images, another man, then back to thumbnails. As the book proceeds, we get noise, anonymity, a heartfelt and beautiful portrait, then more anonymity and noise. Still, with each section the expectation and the hope rises. There is a sense that our author is getting closer to something substantial. The bits of dedicated text get more complicated and larger. The portraits become a little bit closer.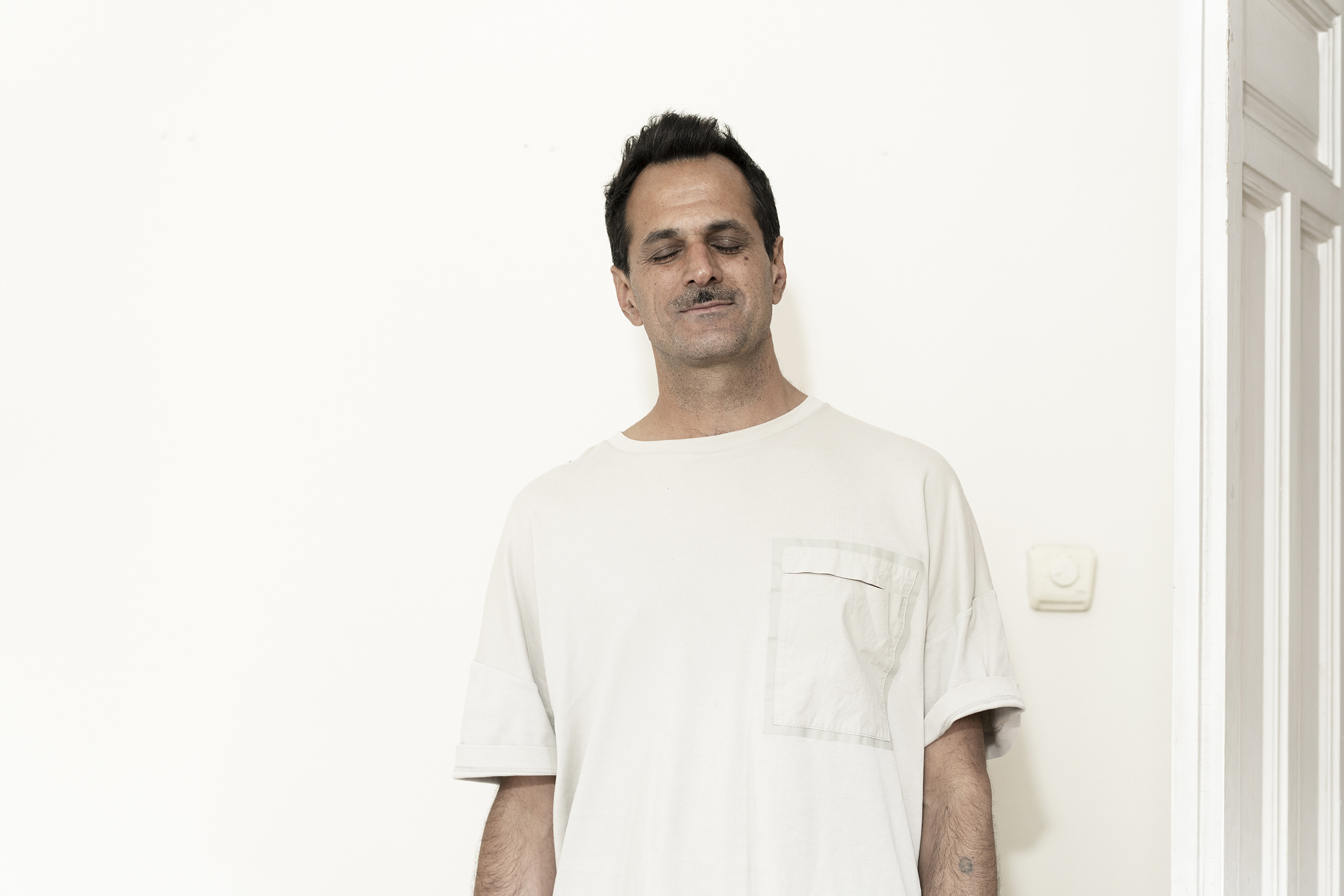 Perhaps very sadly, the book concludes with some dedicated text, without the surrounding noise, that ends with:
The wind whispers toward a poetic end
You were never meant to be my love song
More pages then, just zeros and search dates, not a single number one that I can spy. Perhaps the book is depressing in that it does not end with a Prince Charming. Perhaps the book is simply not ended and the search continues.
The book can be opened anywhere, but to read it from cover to cover is to follow the arc of a narrative and get engaged with this search and develop a hope for the heroine. The book is an insightful and tonally illuminating examination of the attempt to discern.
Again according to the book's information, "A Chance of Love is a story of first dates, maybe a first kiss, sometimes a little bit more or often nothing more than friendship. A night out never to be repeated and most importantly, every encounter a chance of love. All the men agreed to open themselves up to a level of vulnerability as part of the dating and portraiture process. The blending of worlds, visual storytelling, data and algorithms, highlights Mel as a visual storyteller who also works as a product designer and technologist designing the algorithms that she inherently challenges. It also charts her story returning to dating as an older woman and returning to photography after a 15 year gap."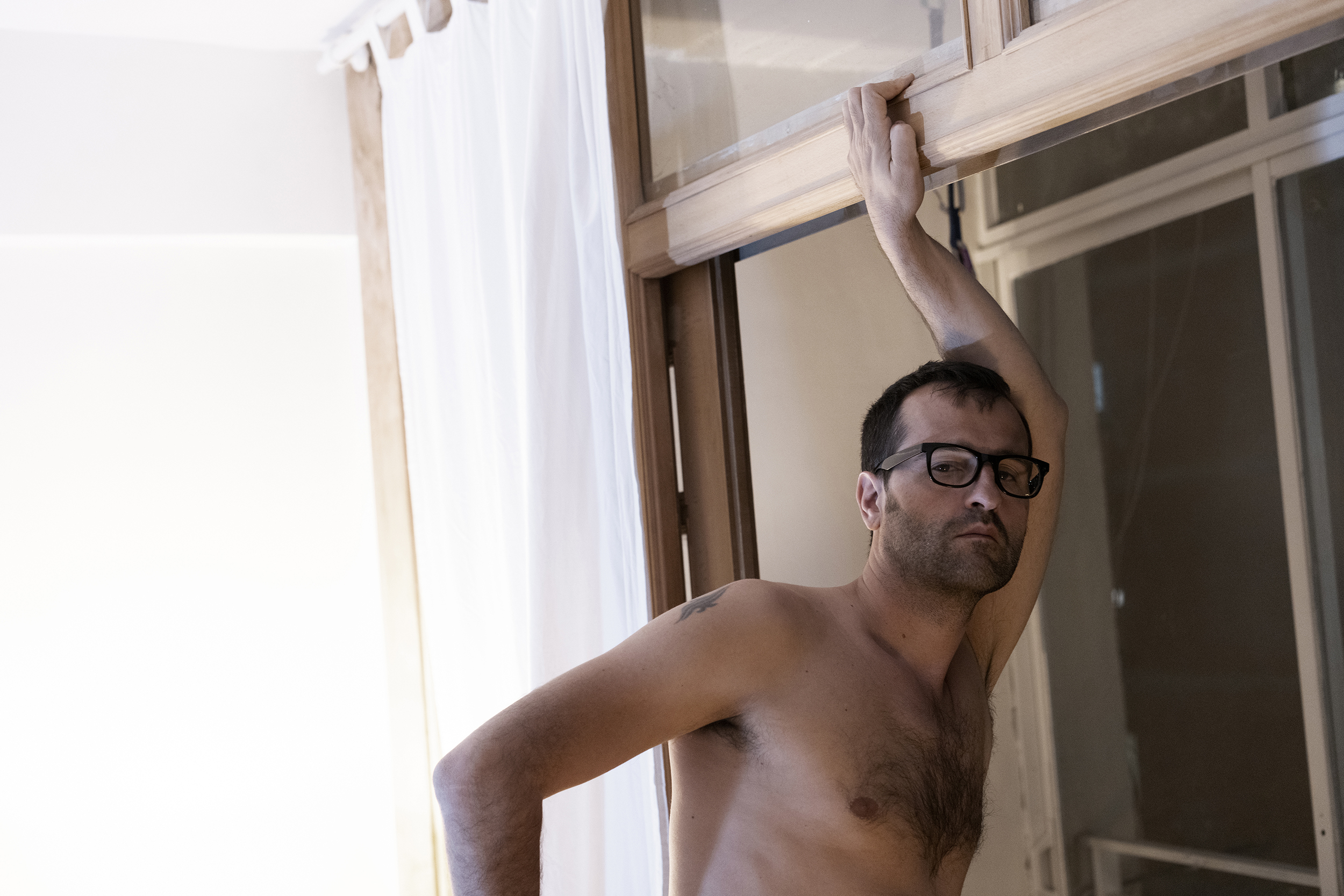 As McVeigh says of the work, "This series has been a personal journey back into the world of dating as well as photographic practice. As one of my dates said to me – you have exposed me. This is something technology will never understand. If you want to ask people to be naked in front of your camera, you have to be ready to do it yourself."
A Chance of Love reads a bit like a novel. There is the heroine's implied quest for love, the men she hopes will win her heart, a random and unfeeling universe within which all the characters move. Punctuating the seemingly hundreds of screen captures from Tinder, there are (by my count) 16 images by McVeigh, all of them fine and emotionally revealing portraits. Yet, while the portraits are well-made. they do not ask to be isolated and understood (primarily) as fine-art compositions. These are portraits in the context of a constantly developing and changing story.
One you have the key, the book is mesmerizing.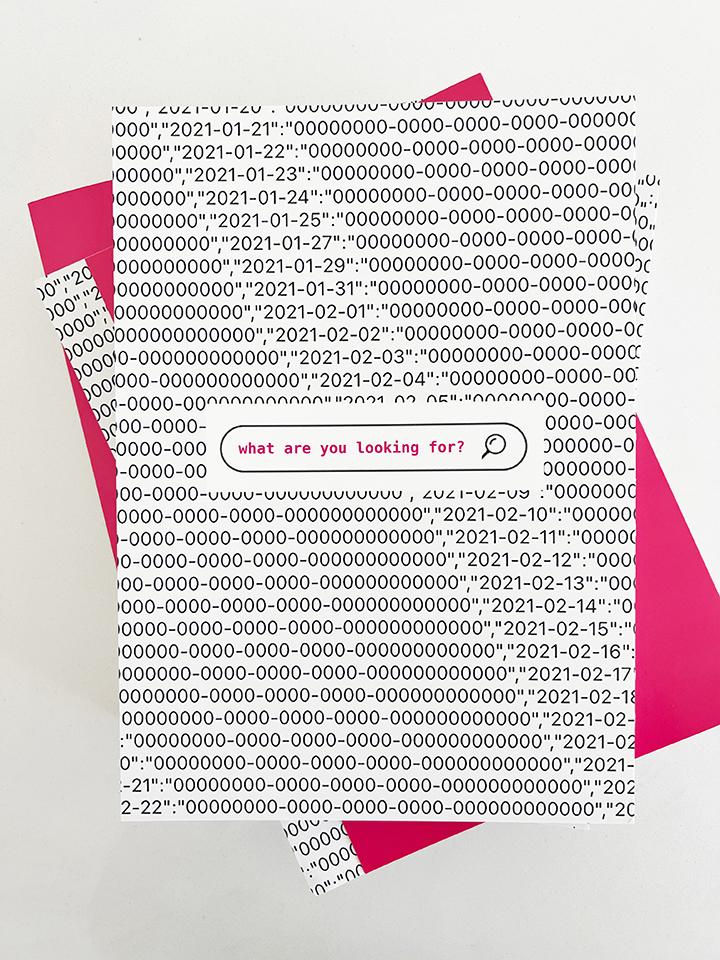 A note from FRAMES: Please let us know if you have a forthcoming or recently published photography book.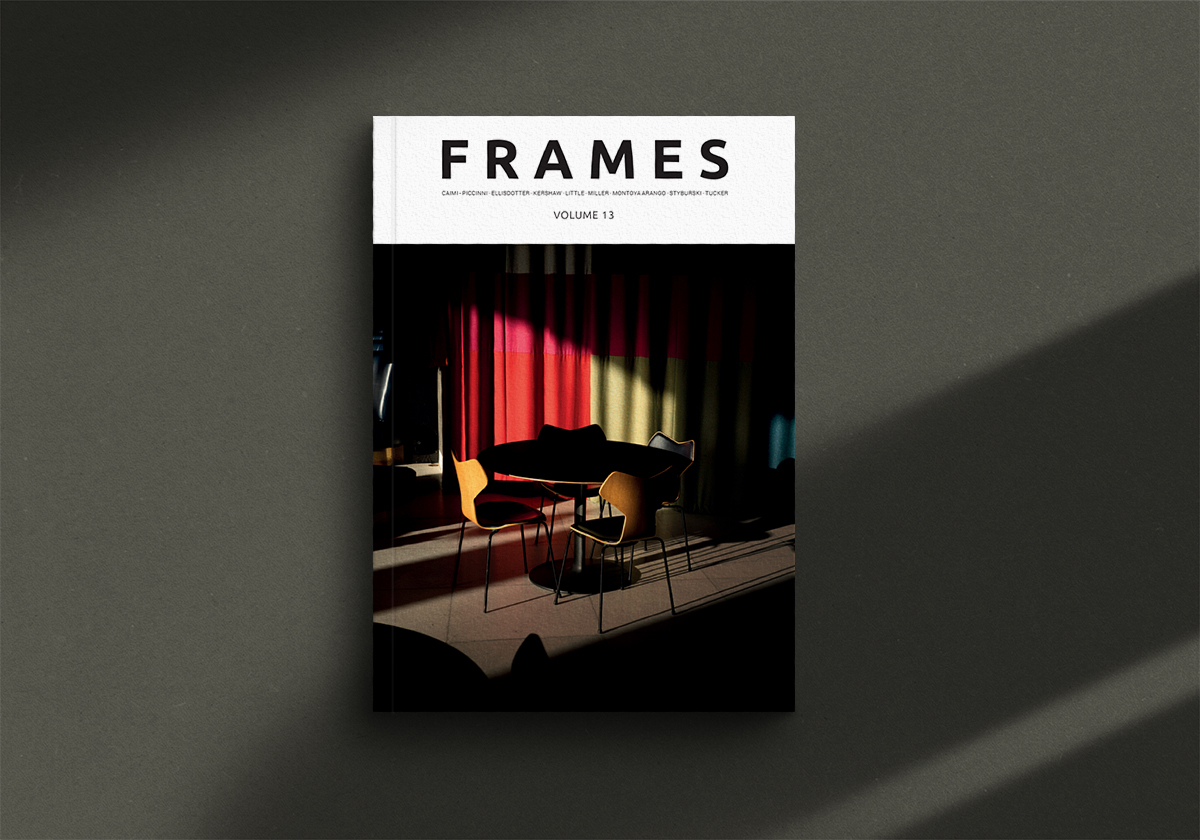 Every year we release four quarterly printed editions of FRAMES Magazine. Each issue contains 112 pages printed on the highest quality 140g uncoated paper. You receive the magazine delivered straight to your doorstep. We feature both established and emerging photographers of different genres. We pay very close attention to new, visually striking, thought-provoking imagery, while respecting the long-lasting tradition of photography in its purest incarnation. Learn more >>>
---