I really like to visit museums, anywhere and anytime. For the larger part, obviously because of their expositions (my preference being mostly modern art, including photography). But also because more and more, the museum buildings are becoming cultural objects themselves and are build (or renovated) to impress. And since in most museums you are allowed to use a camera (no flash, no tripod) I love to distill my own images from this – by default – inspiring environment.
This started accidentally, as I'm always carrying a camera when I'm out to visit a city, which often includes one ore more musea. I'm also interested in architecture and my way of looking at and photographing of architectural objects is evolving from viewing buildings as a whole to more and more a stylished interpretation, often by zooming in to details or by isolating a particular frame which can exist on it's own, almost as an abstract painting. Therefore, I call this type of images Abstract Architecture. Looking for places that are useable for Abstract Architecture lead me to buildings with distinct lines, shapes and colours. As it turns out, a museum fits that profile quite nicely.
Since a museum is a place which is visited by lots of people with camera's, to me the challenge is to create images which are unique – where is the fun in shooting a picture that you can find on the internet by simply googling the spot. This image is one from a series, made last month in the wonderful van Abbemuseum in Eindhoven, the Netherlands. And every time I revisit a museum, I see new ways to look at a particular spot. Or at least I try to do so. By the way, this means that my average museum visiting time is doubled. We're talking several hours here, bearing in mind that I'm a carefull watcher to start with (others simply call me slow), but who's counting 🙂
What do you think are the TWO most impactful features that make your image a good photograph? Don't be shy!
I think there are three important elements in this image, being colour, light and composition. Actually, this is true for almost any abstract architectural image so no surprises there. But in that common frame, normally I would say that the composition is the most important element of these three, where as in this particular image I feel this is not entirely the case. Of course it is important, but I think the image as a whole is lifted to a higher level because of the colours and the light. For sure the colour immediately draws the viewers attention. The soft hues provide a gentle and calm feeling, maybe because they come in large, isolated areas. And the light spots on the walls provide diffusion and shadows which blows life in the scene, causing the viewer to have a second look.
If you would be able to make this photo once again, what would be the ONE thing you would like to do better or different?
One thing I really would like to have done differently is to use a tripod. This image was shot with 1250 ISO, which actually is not so bad (more often it will be 3200 ISO) but I always have to deal with noise because musea do not allow using a tripod. And I understand that completely, since some people (me being a good example) might accidentally trash some priceless art making unfortunate moves with it.
Peter van Eekelen shared this photograph in the FRAMES Facebook Group.
Photographer
Peter van Eekelen, Vinkeveen, The Netherlands
Equipment and settings
Fujifilm X-H1 + XF 16-55mm F2.8 R LM WR
f/5.6, 1/40s, 1250 ISO, 25mm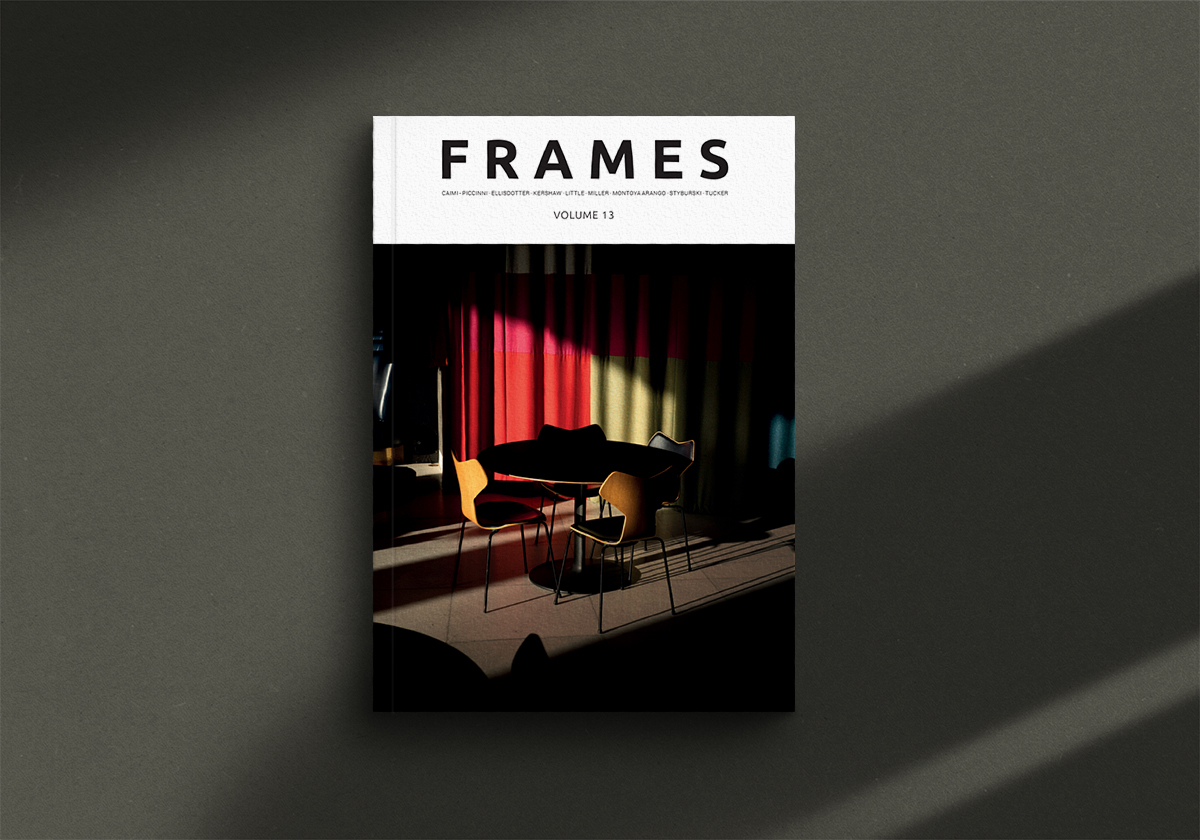 Every year we release four quarterly printed editions of FRAMES Magazine. Each issue contains 112 pages printed on the highest quality 140g uncoated paper. You receive the magazine delivered straight to your doorstep. We feature both established and emerging photographers of different genres. We pay very close attention to new, visually striking, thought-provoking imagery, while respecting the long-lasting tradition of photography in its purest incarnation. Learn more >>>
---