The ice gets in your blood. There aren't many places this quiet left on earth, where the silence forms something like a web between people who no longer need language to communicate. Places where the land – and ice and weather – creates bonds and bridges, literally and figuratively. Now and then the wind howls and the ice speaks with its own haunting music, but peace remains.
"I'm told by men who resemble my father that the ice represents a silence that spreads out and forms a connective tissue between them," writes Detroit-based photographer Amy Sacka in "Last Ice," her project documenting Great Lakes ice fishing culture.
"Sometimes when it's changing, the ice makes strange noises that sound like whales or some mysterious sea creatures communicating underneath."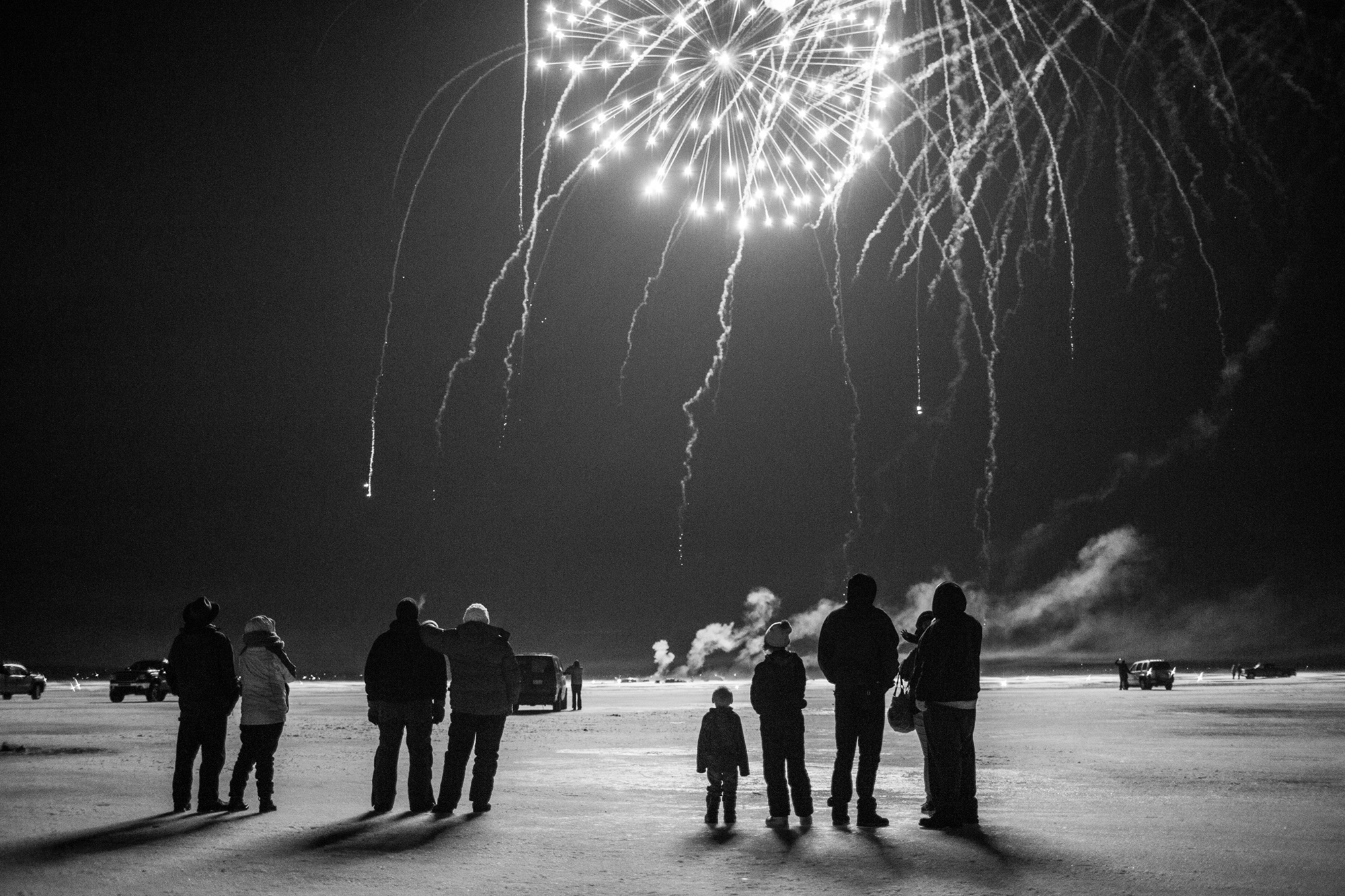 Growing up with a father who has spent fifty years (and counting) ice fishing each winter, Amy Sacka was no stranger to pre-dawn gear rustling and the smell of fish frying for breakfast, but she only recently began to fully explore the mystery, lure, and excitement of ice fishing culture herself.
What began a few years ago as simply a daughter's quest to get to know her dad better resulted in a National Geographic Explorer Grant and two assignments for National Geographic, one in 2019 and another in 2020. The projects ultimately took Sacka across 30,000 miles in frigid temperatures to fishing holes from Lake St. Clair to Lake Superior culminated February 20 of this year with the museum opening of "Last Ice," a collaborative and immersive exhibition at Detroit's Belle Isle Dossin Great Lakes Museum. The show features Sacka's work along with contributing artists Scott Hocking, Michael McGillis, and Valaurian Waller.
The exhibition continues through April 24, 2021.
Simultaneously, Sacka is engaged in another major undertaking she's titled "My Fellow Americans" that follows in the footsteps of Robert Frank and the route he traveled when producing "The Americans" in the late 1950s.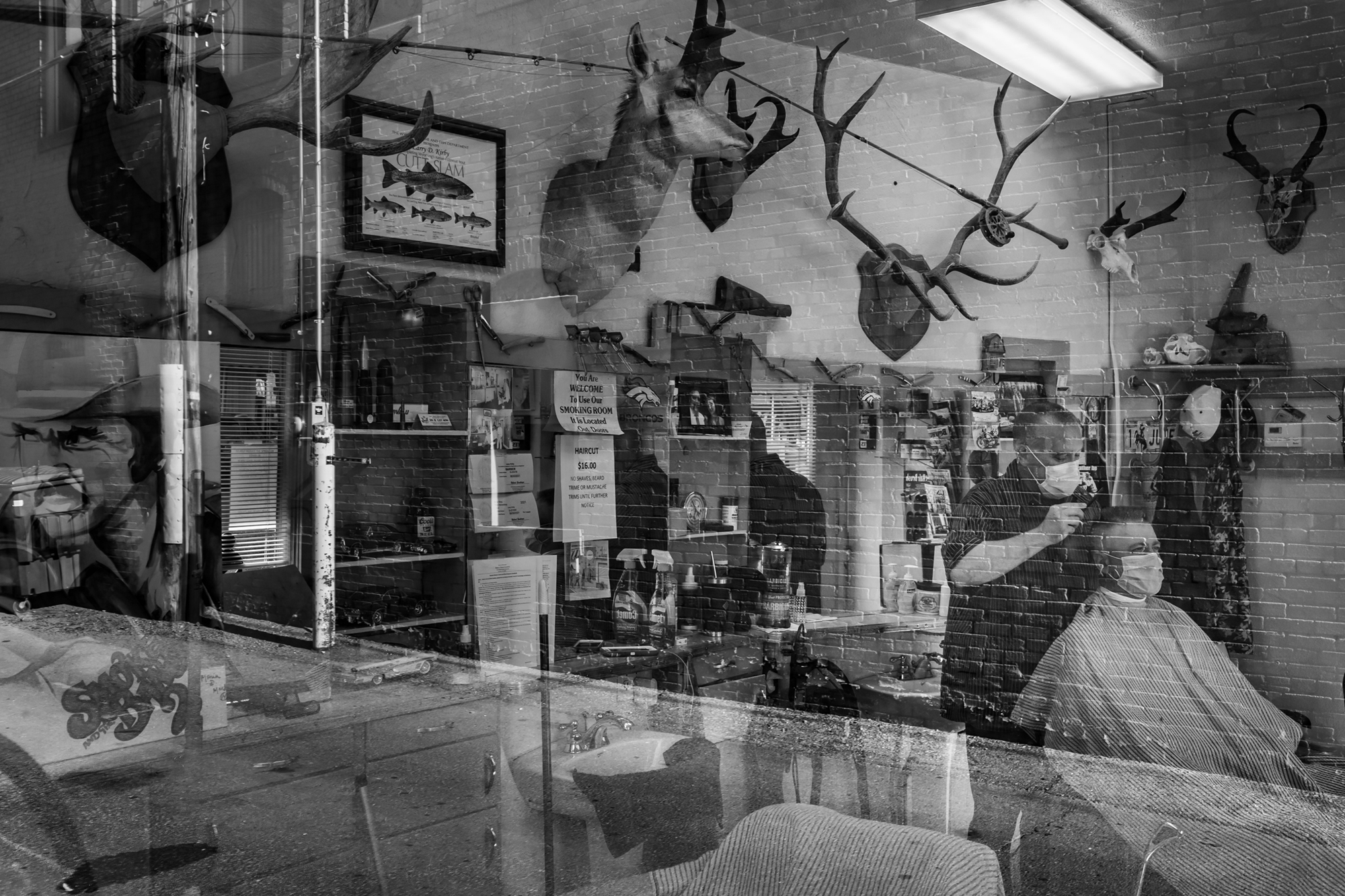 She's about two-thirds of the way through the route.
A born storyteller and someone who approaches projects with more questions than answers and a deep desire to get to know people and places along the way, Sacka isn't satisfied with a "shoot and go" approach.
"Perspective is something I think about a lot because it's been challenged a lot in my work," she says. "Who has a right to tell certain stories? How does their race and their gender and background influence the story? How does the documentation of history fail us when we are not inclusive of multiple points of view.?"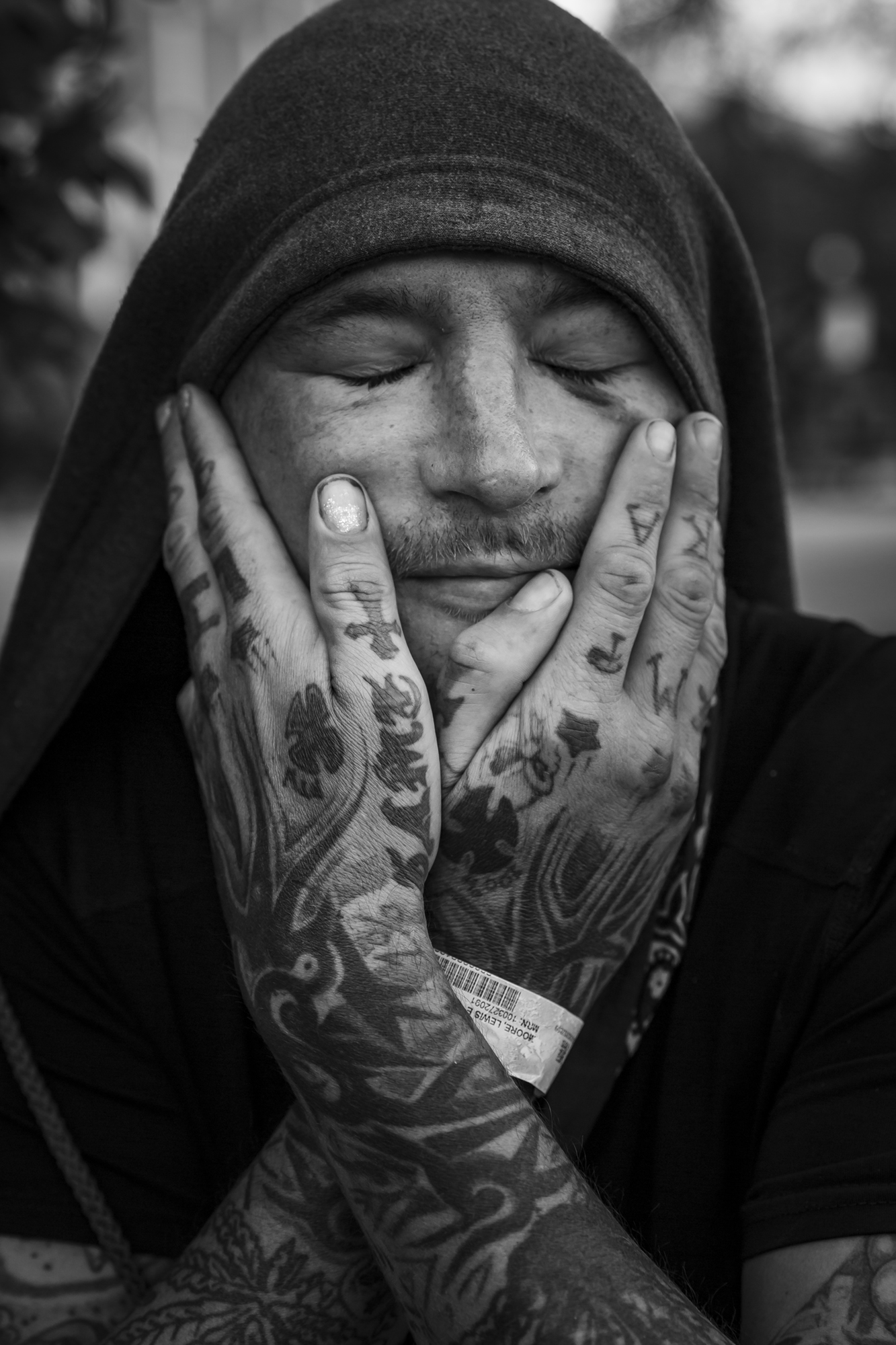 With "My Fellow Americans," Sacka is exploring many different themes she wrestles with.
"What does being an American mean and are we all really 'free'? How does a female photographer approach a topic differently from a male photographer (and does it matter)? Does perspective in photography matter, and how much does the photographer's origin story, life experiences, and involvement in the photographic process influence the final result?"
Following Robert Frank's path is something she's long wanted to do and feels this is an ideal time in America's history to tackle it.
"I wanted to talk to people about the election, our divided views, and be a witness to the incredibly diverse ways people and states are dealing with the COVID-19 pandemic," she says.
The project finally got underway in June 2020 with a college friend she typically joins for overseas travel each year.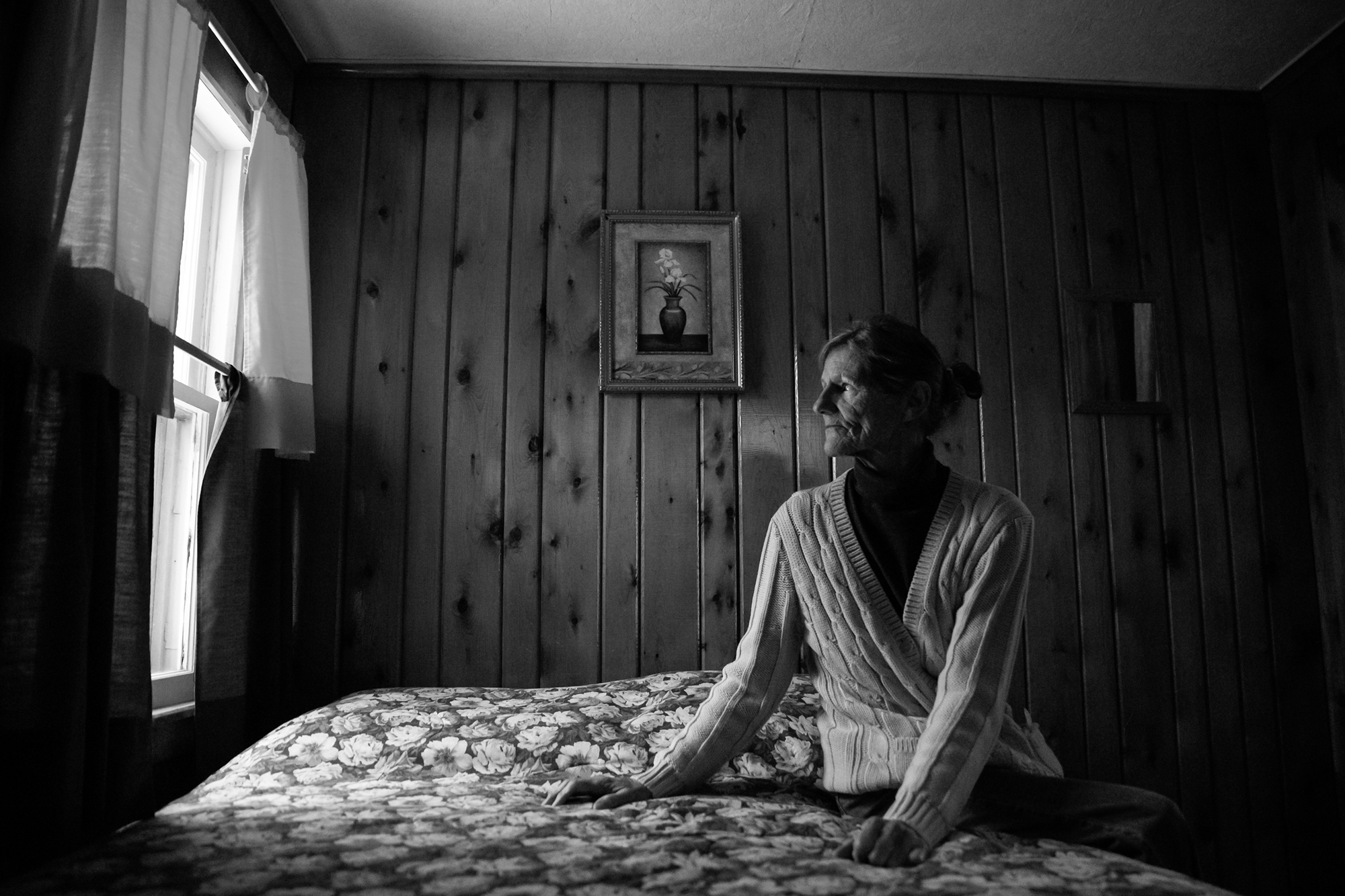 Sacka says she began covering fresh ground in Montana and wasn't sure how it would go, but felt it was a "critical time in our history. I felt a responsibility as a documentarian to take the temperature of people and their feelings."
America's divide indeed runs deep, but as she talked with people of all stripes and from all walks of life, Sacka says she realized "more and more that we share spaces with everyone we encounter."
Musical artist Bruce Springsteen reportedly keeps several copies of "The Americans" nearby for inspiration when writing music. In a New York Times piece on Frank he said, "We're all in the business of catching things. Sometimes we catch something. He just caught all of it."
What has Sacka "caught" as a photographer in her many projects that has most surprised her?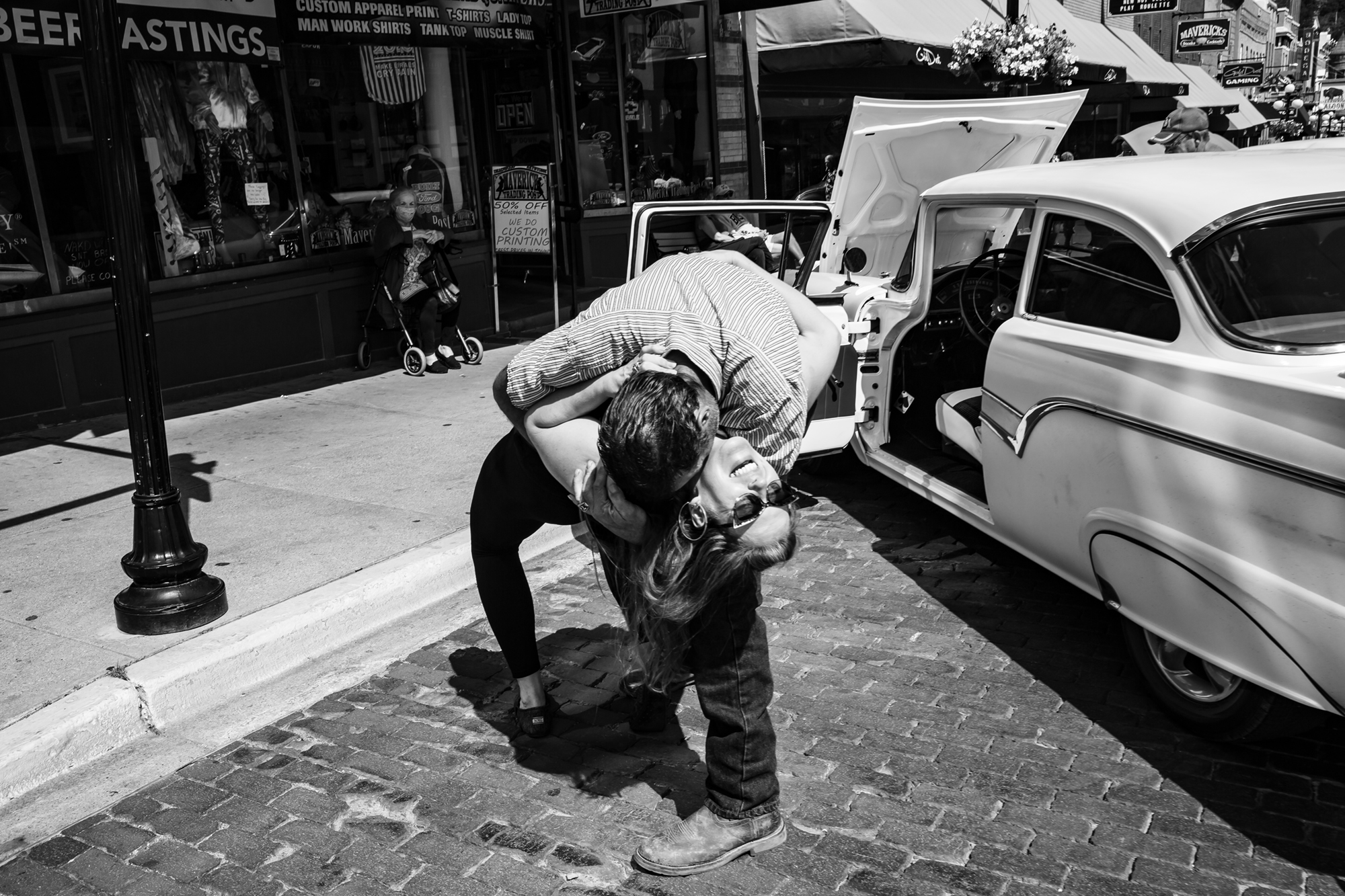 "I've caught that people want to be heard. They want to share their stories, they want to tell their stories. They want someone to listen without judgement. One of my goals is to be a witness to people's lives. It's a powerful gift, especially during this time of division and isolation. People are yearning to be seen and heard….I see Robert Frank as more of an observer, a catcher of moments, often fleeting. Perhaps you can say that in comparison, I am a catcher of stories because I normally interact with and write about the people I'm photographing."
Like the web of silence and peace that brings people together across the ice, America itself, she understands more than ever, is itself a connecting force if one is willing to listen, observe, and accept.
"As I went along, I realized more and more that we share spaces with everyone we encounter. I learned this with my dad and I learned this with the farmer in Iowa, the Harley rider in Wyoming, teens in New Orleans. My work is about pulling those threads together and celebrating the strange ways we see eye-to-eye with people. We just need to look for them."
Finding common ground isn't always easy, but Sacka is committed and stubbornly dedicated to her fellow Americans as a matter of principle and in pursuit of authentic documentation and greater understanding. She described a disturbing encounter with a staunch Republican and gun advocate before the election that could have ended with a confrontation but didn't.
The man told her that he would shoot any person who was a Democrat if Biden won.
"He then looked at me and pondered if I was a Democrat," she recalls. "He said, 'Wait a minute…' And I really got nervous. I tend to trust people, trusting the best in them. I sidestepped his look and quickly remembered his name sounded Polish. I moved the conversation into that space and started talking about Polish cooking."
Thanks to Sacka's compassion and quick thinking, the man realized they shared a similar background. They talked about Sacka's grandmother and Polish cuisine.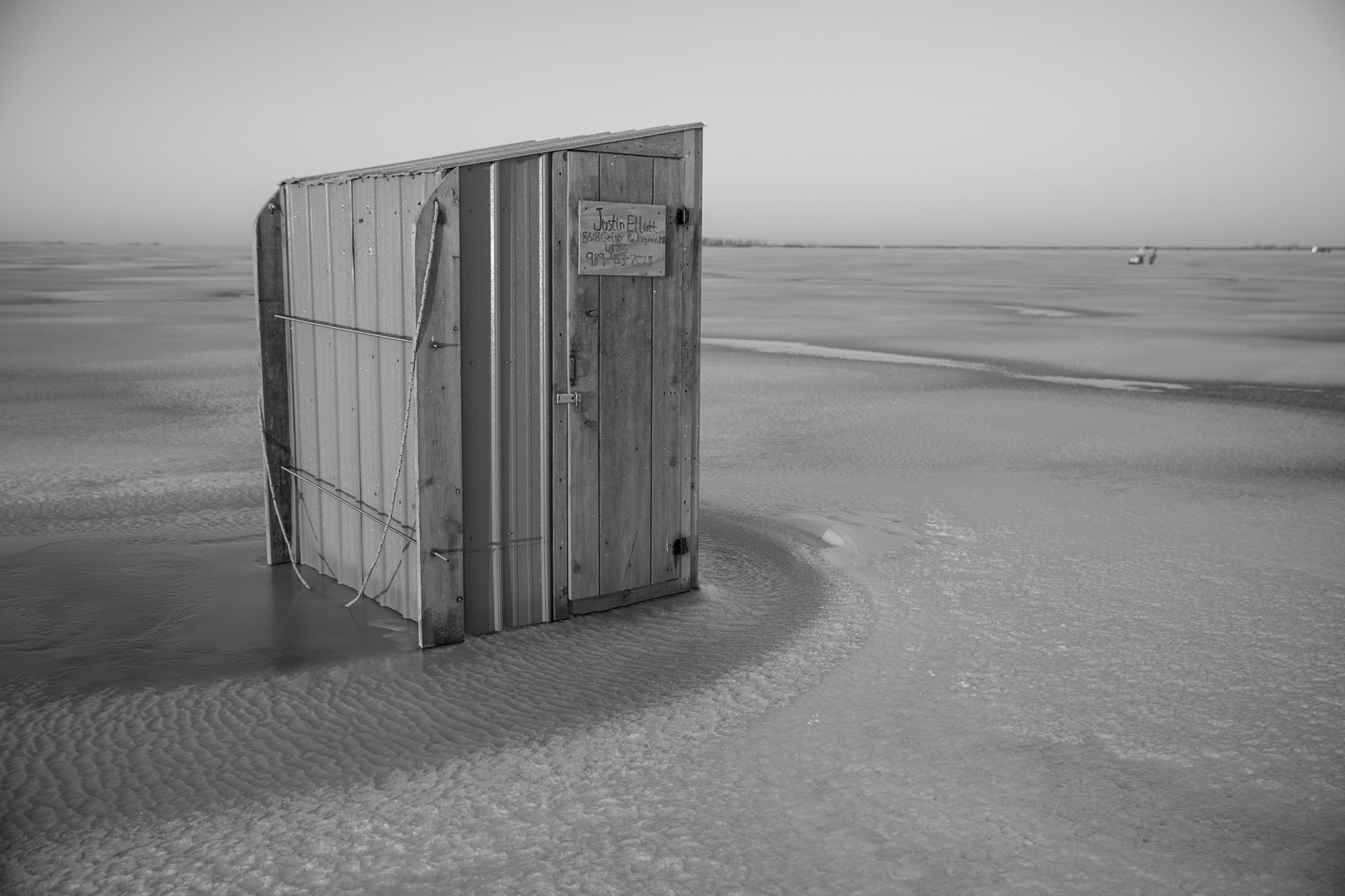 "There are spaces that we all share as humans. Those spaces give me hope. It's a matter of finding them. It's one of the reasons I call my project 'My Fellow Americans' — I'm in this with you, too."
Of course, one of the most important fellow Americans in Sacka's life is her father. In her quest to get to know him better through his passion, he came to a greater understanding of the importance of art in his daughter's life.
"My dad is thrilled about the "Last Ice" exhibition. I think that for most of us, as we get older, we realize the tremendous sacrifice our parents have made for us and finding ways to honor their lives or say thank you becomes more and more important. This is a way of doing that, and I know he knows that. What is so fun for me is that my dad has also been able to share the spotlight. He's been on the news with me, he's played a role in the grantmaking and planning, he's been in photos and helped me to capture the sounds of the ice. I like to think of him, along with nature, as two of my greatest collaborators. I think both my dad and I hope that this exhibition can play a small part in raising awareness to what is happening in our natural world."
Although she is a self-described introvert, Sacka says she is also driven by wanderlust and insatiable curiosity. Breaks now and then are important for rejuvenation, but she doesn't stop for long. She aims to keep diving deeper into relationships with subjects.
"I want my work to be multi-dimensional, which allows me to move beyond simply observing the people I photograph. Robert Frank was more of an observer, aiming to disappear. My work intentionally flips the script, and I think this creates an important dialogue about photography, specifically from a female approach."
Keeping these considerations in her frame, she also doesn't shy away from highlighting big issues and disconnects (such as climate change impacts, turmoil, unrest, and racial inequities) but she is just as dedicated to documenting "the beauty in human connectedness that has prevailed."
Long from now, 100 years, even 200 years into the future, what is the message Sacka hopes her images carry with them?
"I want people to see and feel beauty," she says. "Didn't Robert Frank say, 'When people look at my pictures I want them to feel the way they do when they want to read the line of a poem twice'? That."
AMY SACKA
WEBSITE
LAST ICE PROJECT
INSTAGRAM
ABOUT THE AUTHOR
Gina Williams is a Portland, Oregon USA based journalist and poet. She covers photography and photographers internationally and works as a member of the Siena International Photography Awards organization team in Siena, Italy. Her full-length collection of poetry, An Unwavering Horizon, was published in May 2020. Learn more about her and her work at GinaMarieWilliams.com.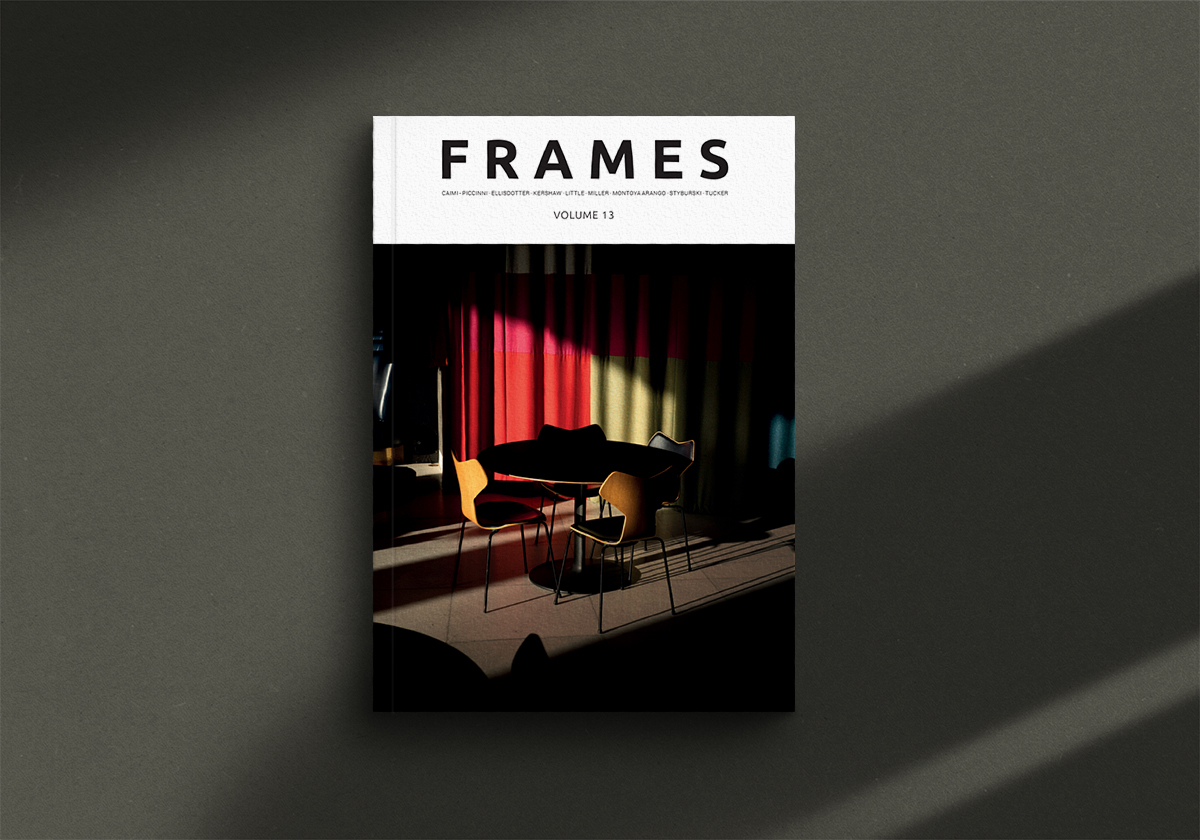 Every year we release four quarterly printed editions of FRAMES Magazine. Each issue contains 112 pages printed on the highest quality 140g uncoated paper. You receive the magazine delivered straight to your doorstep. We feature both established and emerging photographers of different genres. We pay very close attention to new, visually striking, thought-provoking imagery, while respecting the long-lasting tradition of photography in its purest incarnation. Learn more >>>
---