This is Holly, although also, as always, a self-portrait, which most of my portraits seem to be…
I've been photographing her for years, perhaps around 40-ish, when we first met in grad school. She has been an inspiration and a muse, introduced me to many friends and included me in her circle of creativity as a talented writer, and strong advocate for disability rights in our country.
This image was produced on a rainy day, a year or so before Covid, when we were romping around a mall together, perhaps shopping or something, or going to a film. Holly has been posing for me, as mentioned, for decades, mostly in the water, but occasionally in outside venues while adventuring together. I reconfigured this photo as a composite during Covid, in the midst of floating anxiety but blended in with my feelings of safety and security being around friends and family, who I knew, shared my beliefs about safety and health concerns.
My portraits these days have been mostly outside, in swimming pools during the summer and in the woods and trails surrounding my home, another safe haven during these strange and fragile times. They are always meant to be portraits, as my skills lie within the emotional aspect of understanding and engaging with people, rather than strictly, with nature, whereas the trees, or water, serve as inspirational backdrop.
The image of flowers flowing over Holly's figure was taken while visiting my brother outside on the lawn in the beginning years of Covid when we could not see each other inside. It was his birthday, and my husband and I had brought pizza and chocolate. I found myself wandering around the yard, again with the iPhone, as I rarely travel with my professional equipment anymore when visiting with friends, I was taken with a haunting vision of a bush. With the silhouette of Holly against the rain wall, it was more of a hopeful feeling, rather than one of dread. But in combining the two, they both seem to represent that mixture of emotions, and that perhaps is how I feel most strongly when expressing these ideas that come together many many times through dreams, but do float around during the waking hours.
My brother is also a profoundly important person in my life, and when I am with him, I tend to go deep, deeply into that sort of dream world that brings up feelings that may be suppressed during the great distractions of waking life. And so this is how this particular portrait came to life, haphazardly, and really, without realizing the intentions of either taking either of them separately or why I chose to combine these to specific images.
I have been a commercial photographer, most of my professional life, although I have mixed in imagery for personal or fine art reproduction. I have just now completed two specific bodies of work in venues that support health and wellness. I have also spent, most of my life, documenting and photographing friends and family through documentary, directorial, or spontaneous approaches. I appreciate the ways that viewing life through a lens can enhance one's understanding and appreciation for deriving meaning and expressing love, for gifting images that will remain as memories, for caring for those people around me and those ideas that I hold to be my own sense of truth. I am looking forward to entering a next phase now to fully engage with ideas and people to make meaning out of the confusion and disarray as we emerge from the past three years of this pandemic.
What do you think are the TWO most impactful features that make your image a good photograph? Don't be shy!
I have a strong sense of composition and design. I have a solid understanding of the technical and aesthetic attributes that contribute to meaningful and artistic integration for visual imagery.
If you would be able to make this photo once again, what would be the ONE thing you would like to do better or different?
Perhaps use a professional camera rather than my pocket iPhone.
Barbara Tyroler shared this photograph in the FRAMES Facebook Group.
Photographer
Barbara Tyroler, Chapel Hill, NC, USA
WEBSITE
INSTAGRAM
FACEBOOK
FRANK GALLERY
Equipment and settings
Captured with an iPhone 11 and composited with an iPhone 12 treescape.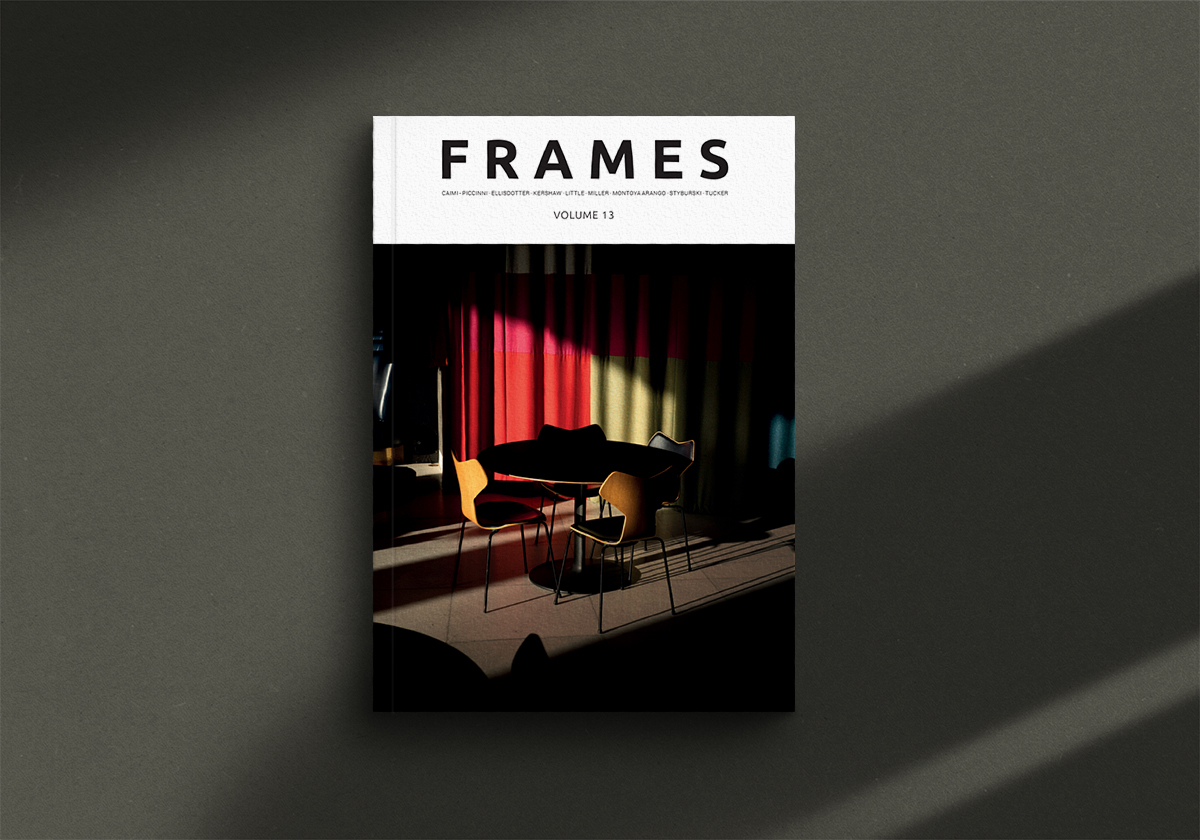 Every year we release four quarterly printed editions of FRAMES Magazine. Each issue contains 112 pages printed on the highest quality 140g uncoated paper. You receive the magazine delivered straight to your doorstep. We feature both established and emerging photographers of different genres. We pay very close attention to new, visually striking, thought-provoking imagery, while respecting the long-lasting tradition of photography in its purest incarnation. Learn more >>>
---