In 2017, Florian Ledoux quit.
He walked away from a stable job, security, and societal approval – and took a leap of faith into the world of documentary environmental photography that many had already warned him would lead to failure.
They were wrong.
Northern Lights
For Ledoux, born and raised in France, a family holiday to Rovaniemi, Finland when he was ten years old helped shape an early love for arctic regions, wildlife, adventure—and photography.
"Ever since the first time I was there, I have loved those regions of the planet for their immense landscapes and nature that remains wild and almost untouched by human activity," Ledoux says. "You can sail, hike and explore for several days or weeks without witnessing any sign of human presence…I was deeply touched on my first journey there with my parents. This feeling is something that is still growing in intensity as I explore further."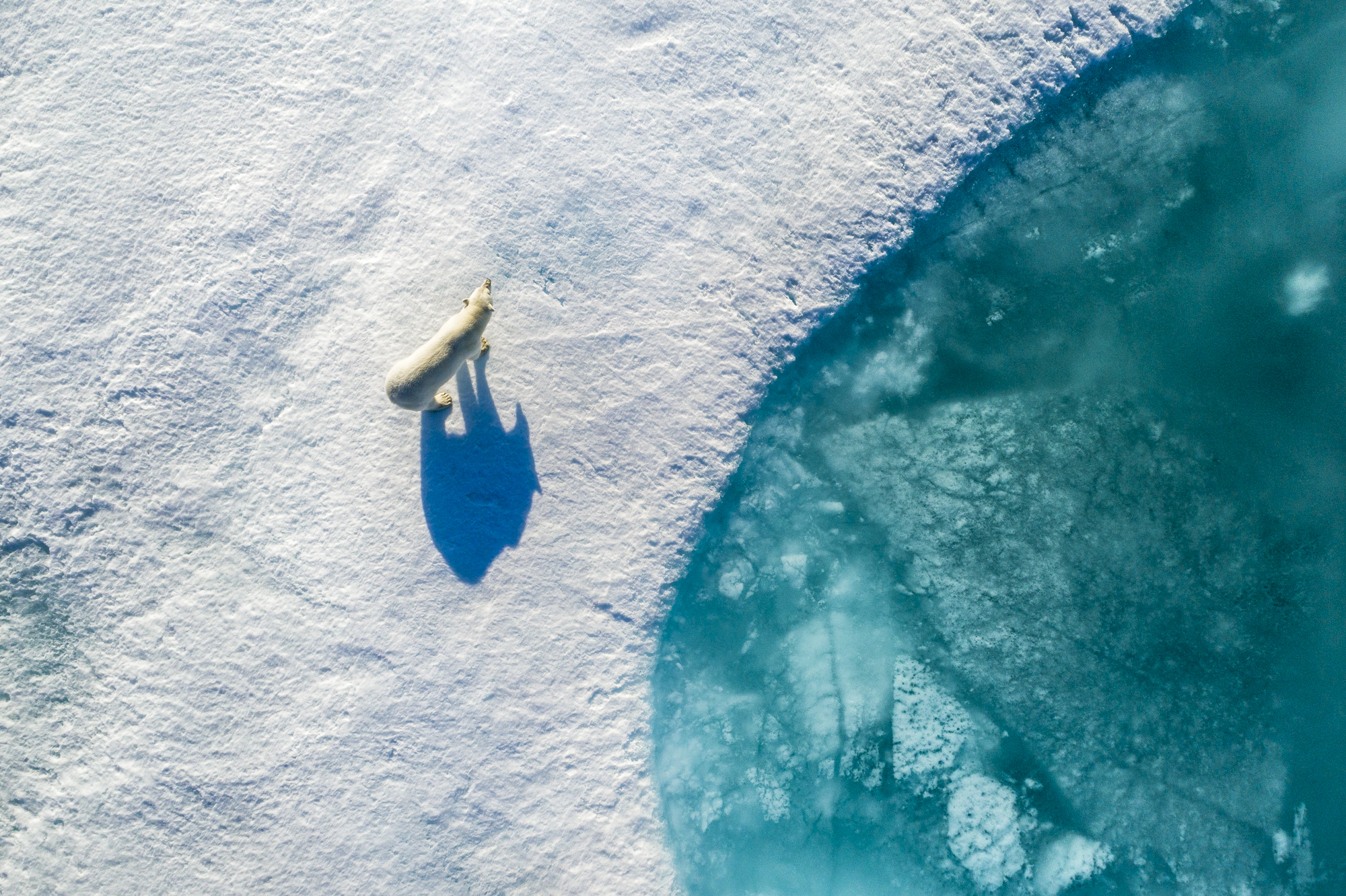 Sail Away
As the years went on, Ledoux dreamed of adventure and of becoming a photographer, but a traditional education was out of the question. School only made him antsy and claustrophobic. At 18 he joined the French Navy as a helicopter and airplane technician on a 10-year contract. He was happy to avoid traditional academics, but says he quickly realized Navy life was not for him either.
"I began a long journey to find my way back to the natural world."
After five years working on helicopters, he expressed his intention to apply for a position as a Navy photographer. His superiors told him it was a ridiculous idea and that he'd never make the cut. In defiance, he applied anyway.
"In the end, the photography department saw the images I was creating in my leisure time and invited me to take the test. There were 30 applicants with five available slots. I got in! From that point, I worked as a photojournalist and filmmaker in the Navy for about four years."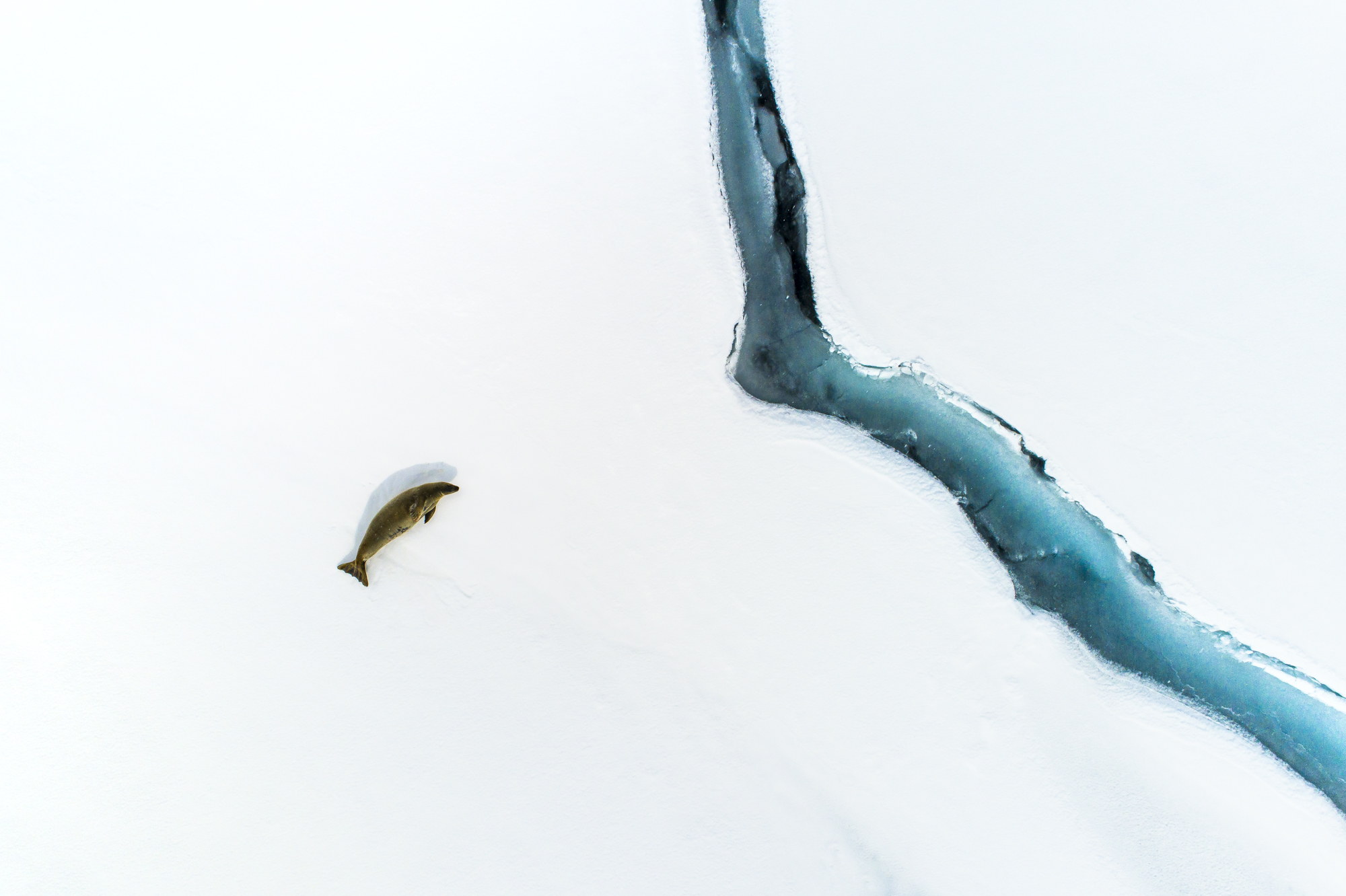 Into the Unknown
In 2017, still in the Navy, Ledoux had an opportunity to embark on a two-month sailing expedition from West Greenland to Nunavut in Northern Canada. Unfortunately, he'd used all of his personal leave on previous trips to Greenland to hike and photograph. He was ordered not to go.
"Of course, everyone at work told me no…but I did not care about what they thought. I told my commander that I would not wait for people at headquarters to sign the paperwork that would give me the freedom to live my dream. It was a lifetime opportunity that I had to take."
That's when everything changed. Ledoux explains that within a two-week period, he made up his mind to literally sail away from one life into the one he'd dreamed of for so long. He quit the Navy, put his belongings into storage (thanks, Mom), reinvested all of his savings into new photography equipment, and left for the expedition.
"It was scary," he admits. "I didn't know what the future held."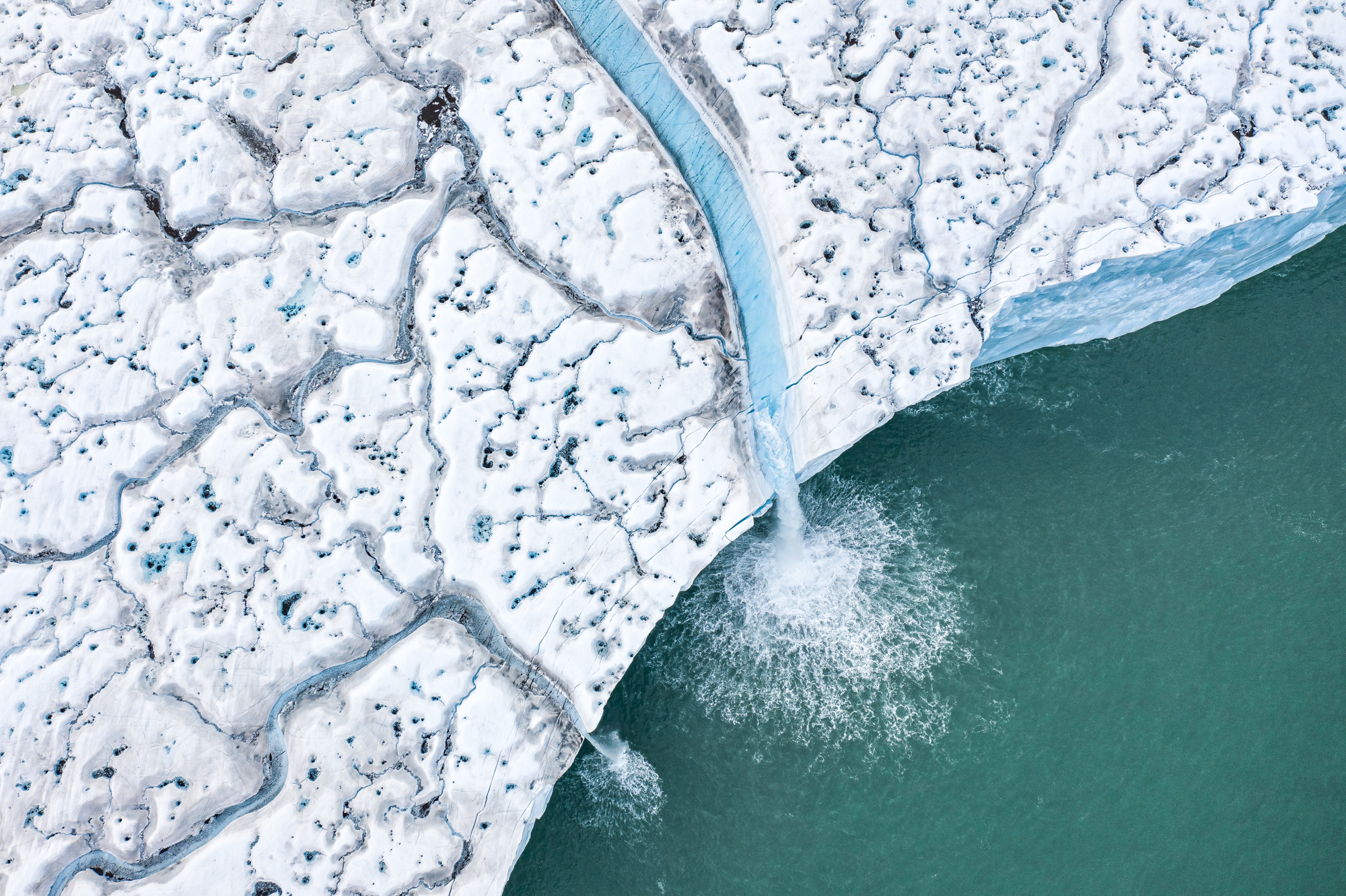 Fragile Ice, Powerful Message
The future held ice. Lots of it. In fact, today Ledoux makes his home in Tromsø, Norway when he isn't traveling elsewhere for work. He's proved the naysayers wrong many times over and is now a full-time professional photographer and filmmaker documenting his beloved arctic regions. Ledoux is also a highly regarded motivational speaker who regularly presents to groups and organizations on conservation issues facing arctic regions and wildlife.
Later the same year of the 2017 voyage "that changed my life and my commitment to protecting the environment," Ledoux's now-iconic aerial photograph "Above the Polar Bear," of a polar bear leaping across melting sea ice in Nunavut, won Grand Prize for Drone Photography in the SkyPixel Photo Contest. In 2018, the image earned him the Drone Photo Awards title of Drone Photographer of the Year, among many prizes and accolades over the past several years, including honors for short films, "I am Fragile" and "I am Vital."
"That photo represents the crossing of three points: Creativity, conservation, and science," Ledoux says. "This image allowed me to bring the entire conservation and environmental activism message of my work to the public and resulted in many important connections. Since then, I have been growing my work and expanding my mission."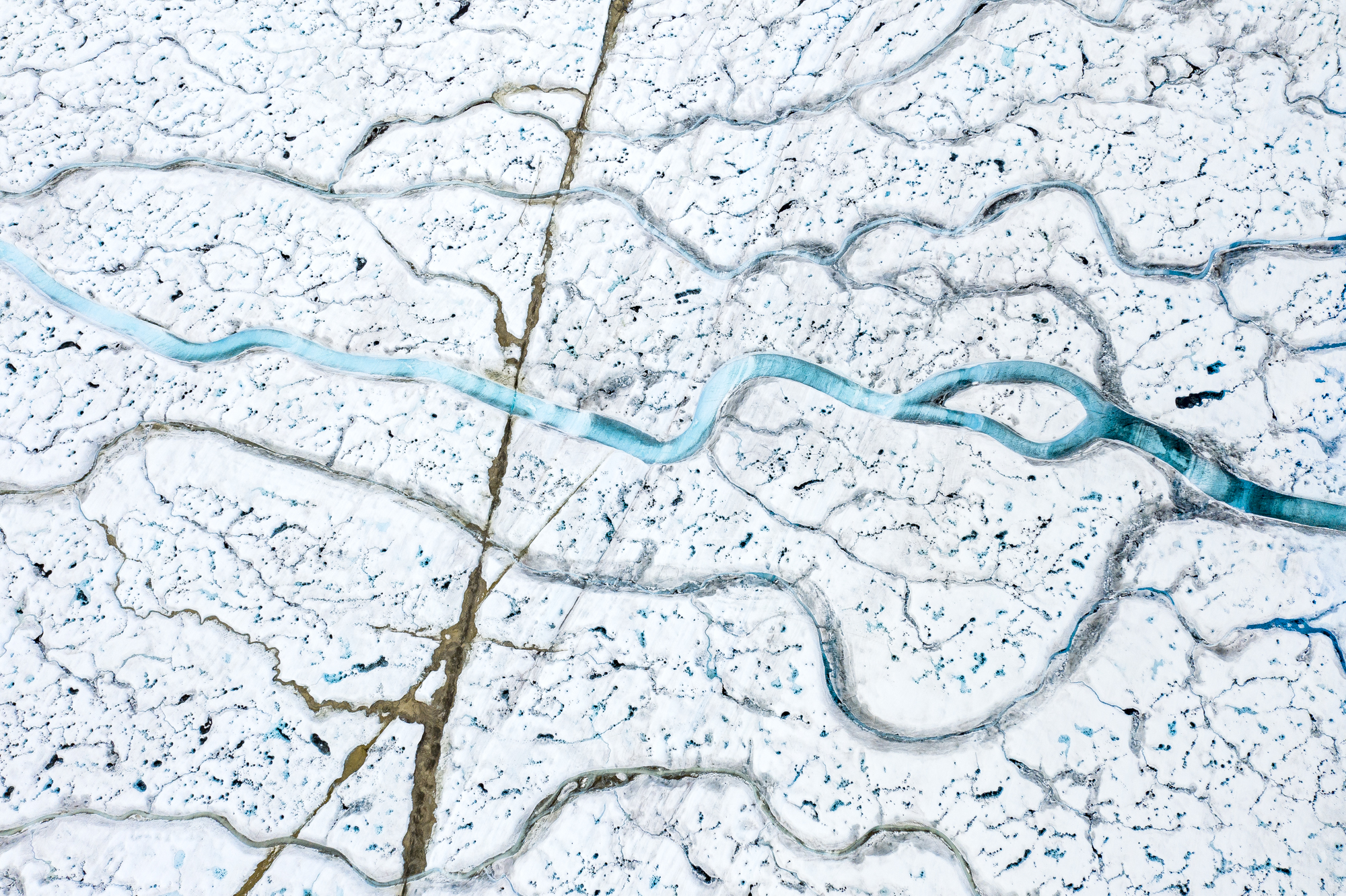 Failure is Success
When asked what advice he might offer to those facing discouragement, not just in photography but life itself, Ledoux is quick to answer.
"Fail big, fail early! Failure is the road to success! If you don't fail, you are not even trying to be better. Be competitive with yourself and disciplined, but also work with passion."
He likes to share what he's learned through affirming statements: "Remember that 'FAIL' stands for 'First Attempt In Learning' and if someone tells you 'NO' it means 'Next Opportunity.' You have to live on the YES, not on the NO."
Ledoux also reminds that success does not happen in a vacuum.
"You will never achieve big things alone. Success is possible is thanks to people around you—connections, friends, and family support. Surround yourself with the right people who will nourish you."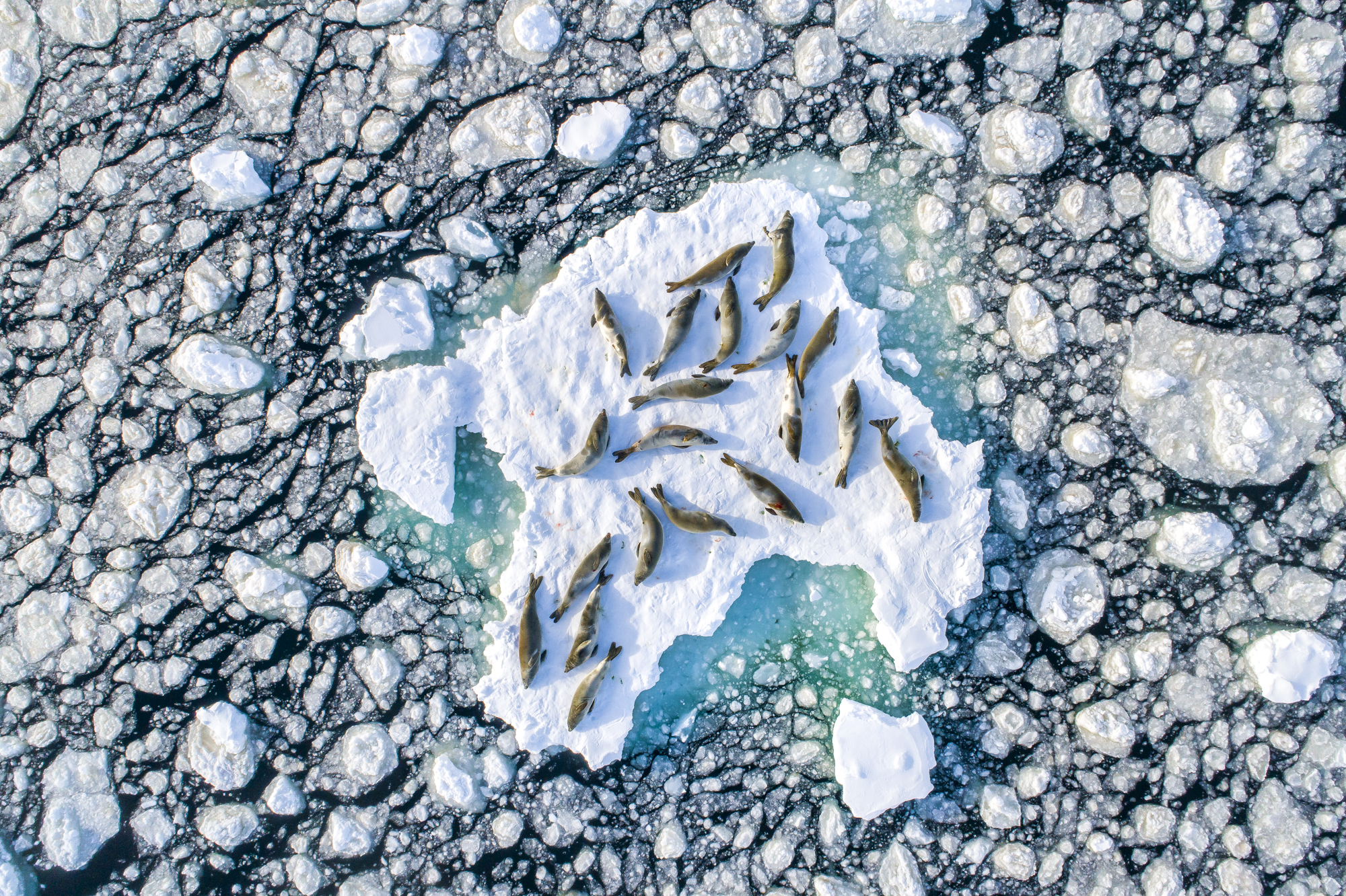 What's Next?
Ledoux is currently finalizing a book project and hopeful for future engagements focused on wildlife and the environment with the likes of BBC and Netflix.
Primarily, though, he says he simply wants to continue making images that positively impact conservation efforts and "celebrate the beauty of the frozen continents and the incredible wildlife inhabiting the ice edge—powerful yet so fragile—and the enormous importance they bear for the survival of our entire planet and all living species."
FLORIAN LEDOUX
ABOUT THE AUTHOR
Gina Williams is a Portland, Oregon USA based journalist and poet. She covers photography and photographers internationally and works as a member of the Siena International Photography Awards organization team in Siena, Italy. Her full-length collection of poetry, An Unwavering Horizon, was published in May 2020. Learn more about her and her work at GinaMarieWilliams.com.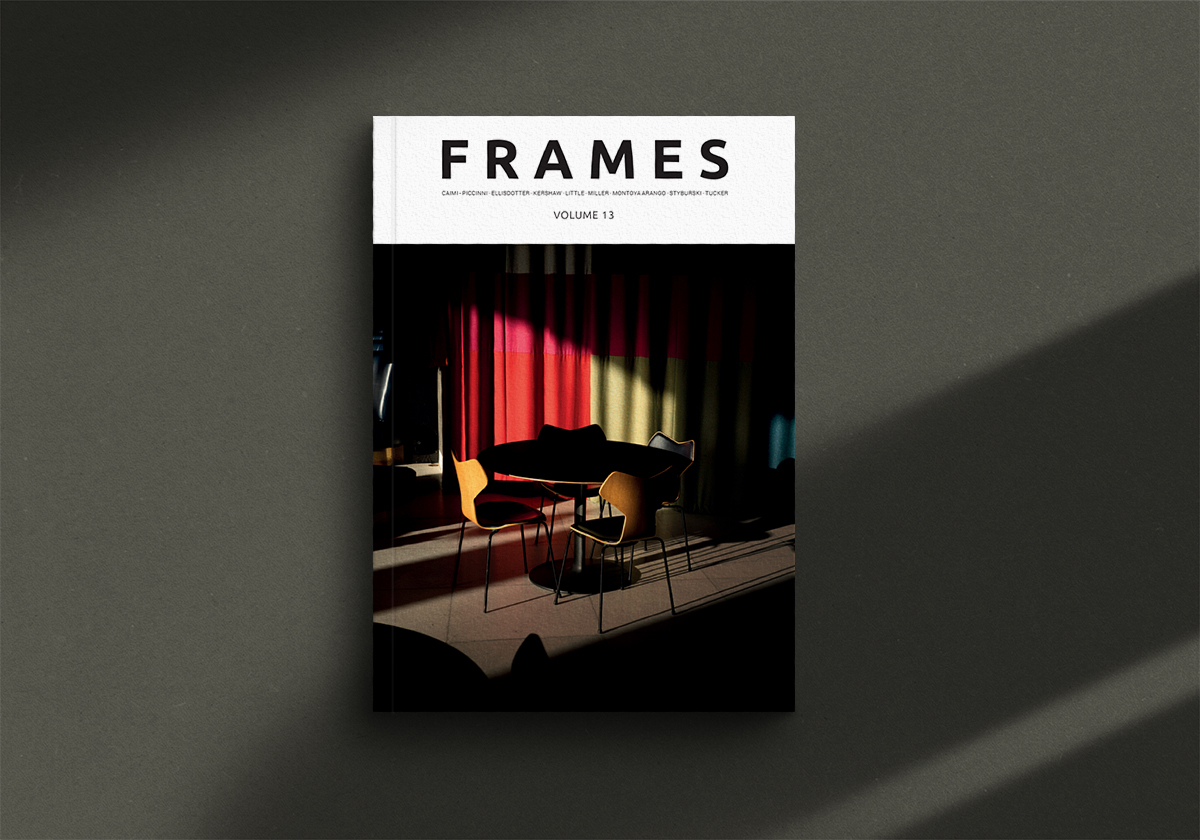 Every year we release four quarterly printed editions of FRAMES Magazine. Each issue contains 112 pages printed on the highest quality 140g uncoated paper. You receive the magazine delivered straight to your doorstep. We feature both established and emerging photographers of different genres. We pay very close attention to new, visually striking, thought-provoking imagery, while respecting the long-lasting tradition of photography in its purest incarnation. Learn more >>>
---