Every now and then, a photo book is completely astounding.
The images are technically brilliant and insightfully composed. The subject is engaging. But that doesn't begin to talk about the power or the effect of the collection.
---
"Vanishing Cuba: A curated photo storytelling collection" by Michael Chinnici
Published by Red Octopus Publishing, 2021
review by W. Scott Olsen
---
Something else is going on that reaches a higher or a different level of insight. Sometimes it has to do with the artist's depth of knowledge or experience or authority. Sometimes it's just a different melody, a different chord being played instead of the one we expect. And sometimes it's just magic.
Cuba is no stranger to the photography world. We have all become familiar, if not overly familiar, with the usual tropes: the old cars, the bright colors, the way poverty meets nostalgia meets politics meets landscape meets street photography. And while this new collection has all of those things, this book has almost nothing to do with the expected or cliche images of Cuba. Vanishing Cuba is an extraordinary act of rediscovery. It doesn't matter if you've seen one or none or 1000 pictures of Cuba before. You haven't seen this book. And the fact is, you need to see this book.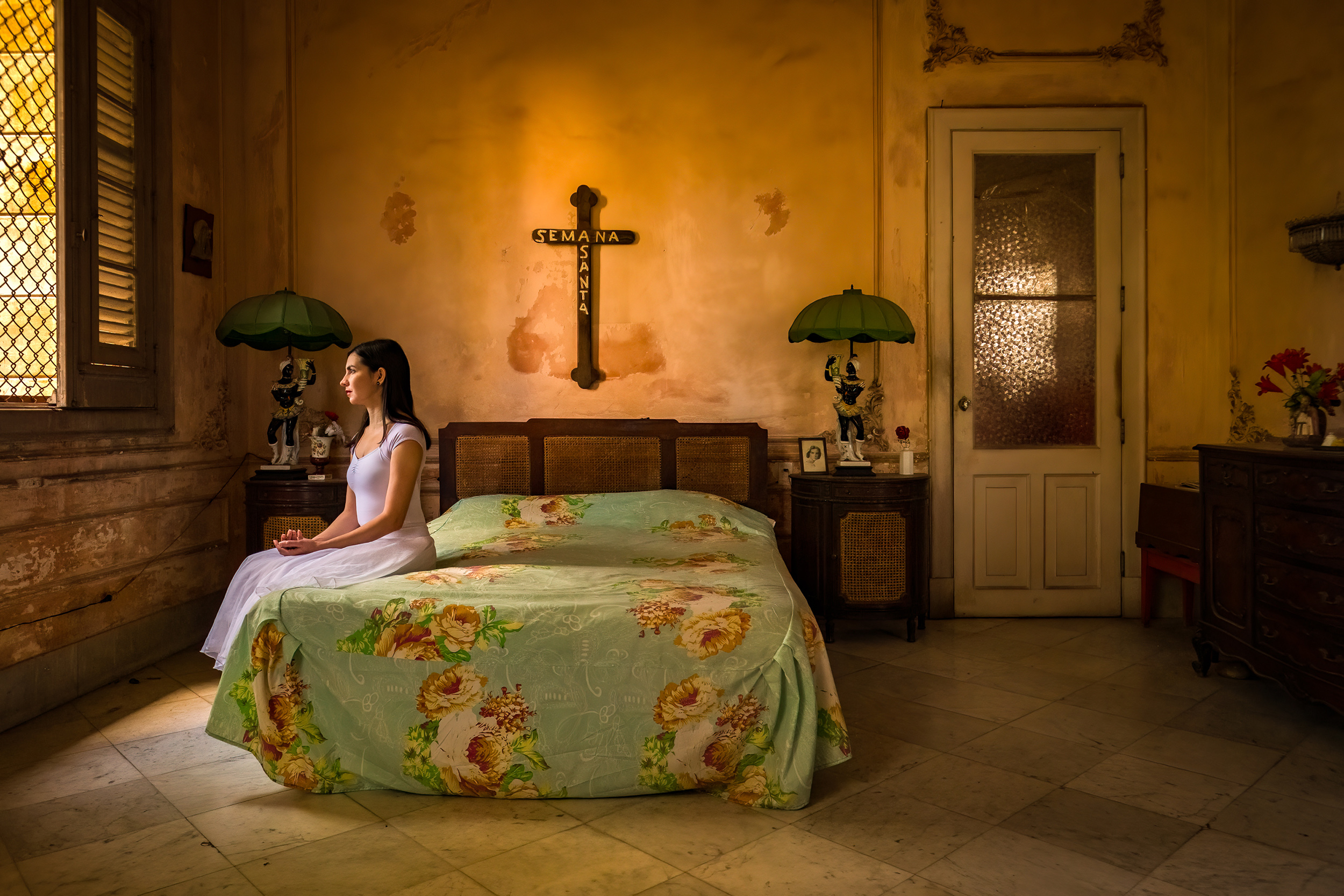 In a foreword, activist artist Leonor Anthony writes, "What struck me immediately was the sincerity with which the images represented the authentic people of Cuba—my people, my parents, my family, my ancestors. This book was not the retouched or tourist/photobook version. This book was not a travel book made up of the regular subjects, which are hopelessly and frustratingly few—1950s cars, colorful but dilapidated buildings, and beautiful natural scenery. These images were not taken from the outside by an outsider, like when we look at exotic animals at the zoo or unusual fish in a tank. These images were taken by someone who, although not Cuban, captured all of us in every single shot; all of it—the struggle, sadness, color, passion, resilience, resolve, and ultimately, the power to adjust to the unimaginable."
In a poetic prologue, Rocío Montes Serrano sets a tone for the book when we read, "When she was young, Cuba was the most beautiful girl in the continent; and people called her the "Pearl of the Caribbean Sea." She was such a great dancer, with effortless rhythm and grace. Gentleman from all around the world would come to dance with her. She had many admirers, as well as a few lovers."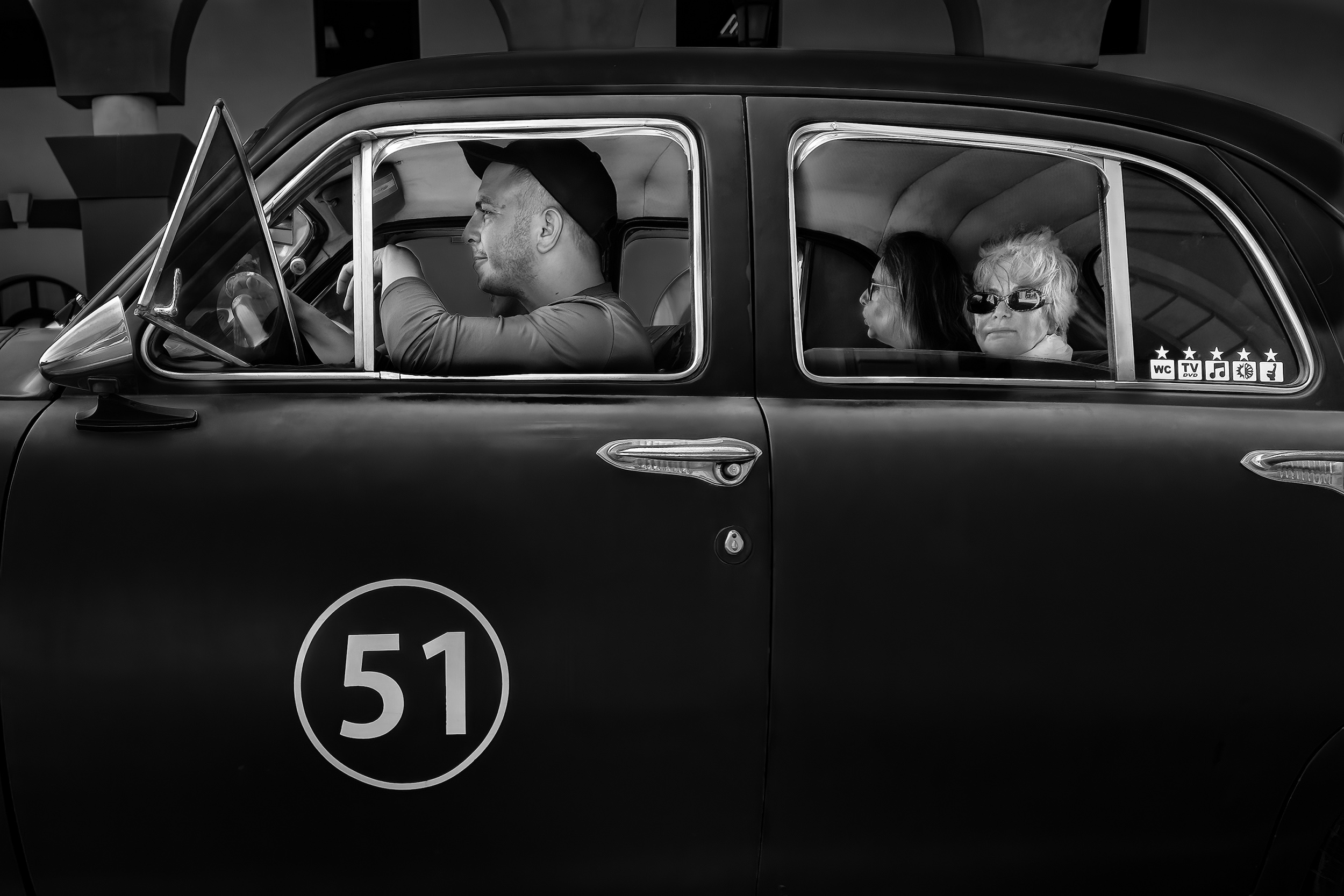 This is followed by a preface by Michael Chinnici, the photographer, which begins with a narrative of his arrival in Cuba for the first time. "Two days in Havana, and I had already fallen in love with Cuba and the Cuban people. Any fears or concerns I had evaporated into this beautiful and welcoming culture. Cubanos (as they are called) welcomed me with open arms. We smiled and laughed as we joked about our two countries and their political differences… Their embrace was addicting. I found myself making friends at every corner I turned."
Yet, later on he writes, "Cuba as we know it will vanish. It's not a matter of whether or not it will change. It's more a question of when it will change. And trying to imagine what a new Cuba will look like is anyone's guess."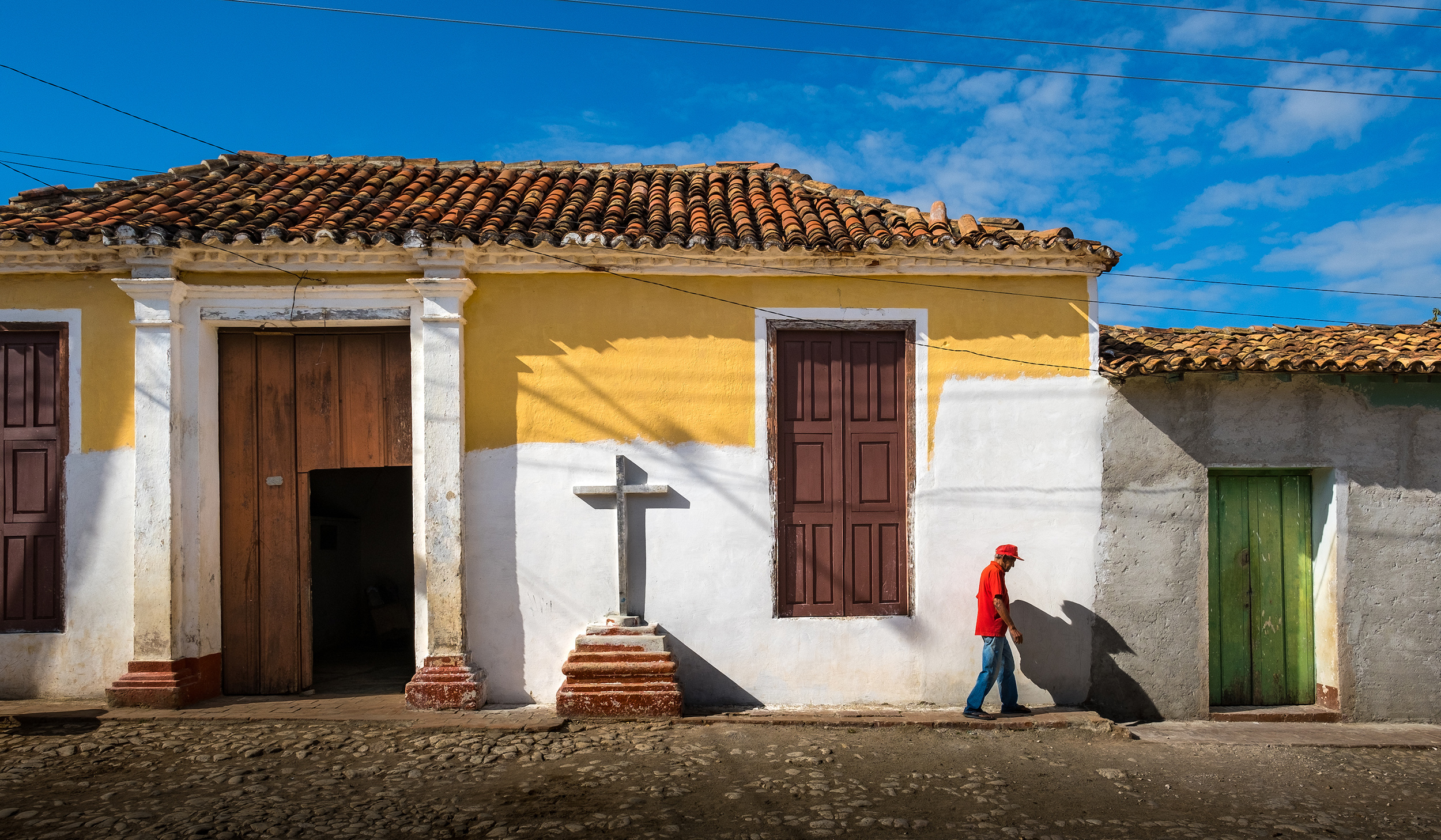 Vanishing Cuba may sound like an act of preservation. It might sound like the kind of book that sets out to create its own form of a museum between bookends. And while these images, like all images, preserves the moment they were taken, this book is less an act of preservation than an act of celebration. This is the Cuba that exists today, the book says. Look at its vibrancy and its color and its spirit, these will all change.
The images, however, do not stand alone. They each have a dance partner, if you will. Someone to amplify and reflect and deepen the sight of a turn or bend.
Vanishing Cuba calls itself a curated photo storytelling collection, and the paired storytelling is at the heart of what makes this book wonderful. Sections of the book each begin with their own preface, a small essay or narrative written by Chinnici, and every image has not just a caption but a small story to go with it.
For example, a picture called "Waiting for the Barber" shows three men in a barbershop. There are peeling walls, peeling floor tiles, general decay and ruin. The caption reads: "Three young men wait for the barber to return to a central Havana barbershop. I took this photo on a Sunday morning while the shop was closed to customers but open for his friends. I found a small opening in the window at street level, looked in, and couldn't believe my eyes They graciously allowed me to take the photo. The image is an excellent example of the austerity and simplicity in Cuban culture. In most developing countries, this would be evident only in the inner cities, but in Cuba, it's everywhere. Central Havana 2016."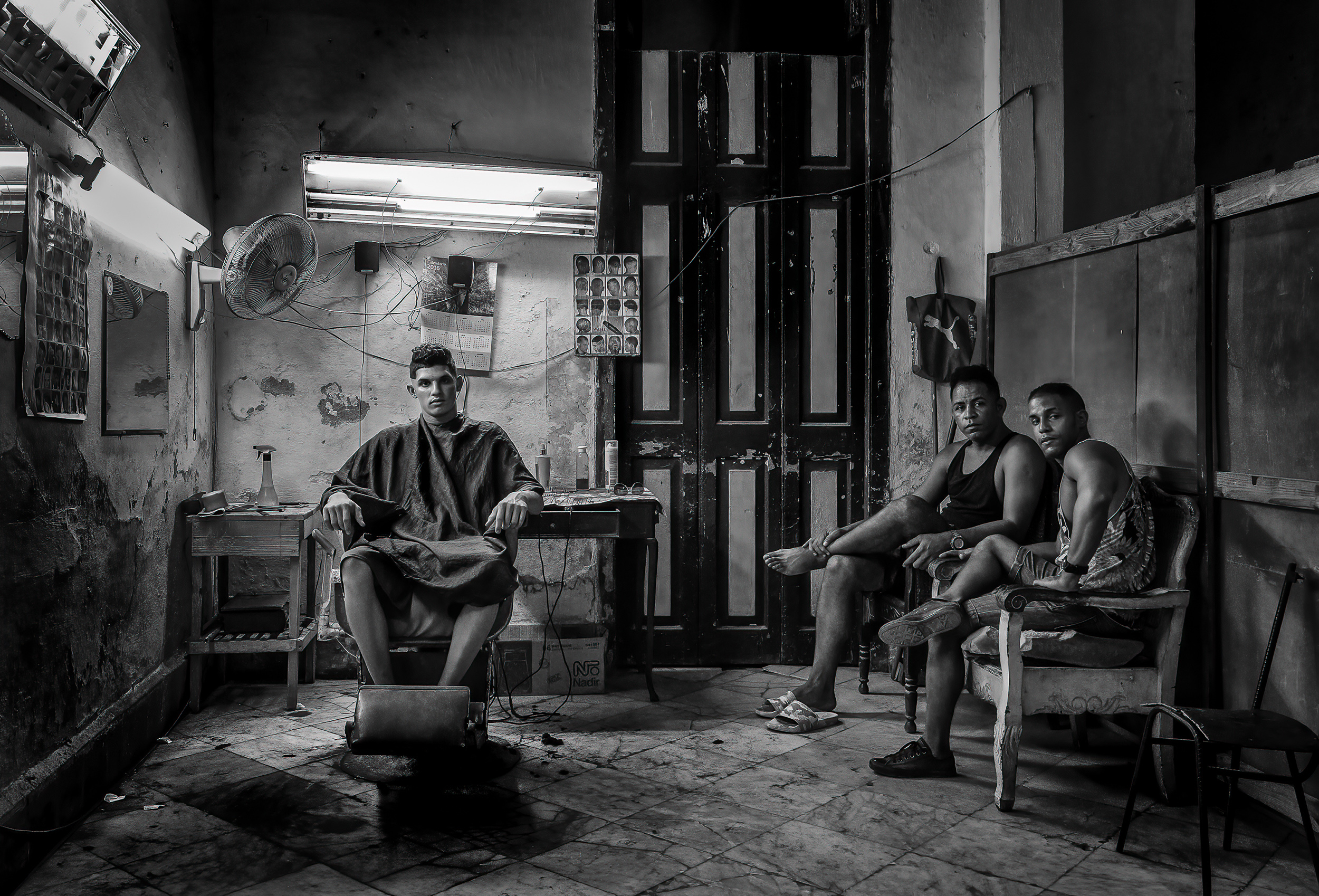 A couple pages later there's a picture of a small dog looking plaintively out from what I assume is a window with bars. The text reads: "While walking the streets of Trinidad I came across this friendly little pup hanging out by the front window. She was doing what doggies do best, observing and protecting. But in this warm, quaint little town, there's no need for a guard dog. It's very safe, just like everywhere in Cuba. She's just a family pet checking out the locals and tourists as they pass by and having their photo taken."
Do I need this bit of text for an image of a dog? No, of course not. Does this bit of text help contextualize and deepen the image? Absolutely.
The text in this book is bilingual, designed in two columns, English on the left, Spanish on the right. There is a sense of voice in the captions and in the essays that front each section. Chinnici begins to emerge as a character in this book, although unseen, much like the narrator in a good novel. This is a book of images, yes, but more importantly this is a book of stories, stories that help explain and illuminate and celebrate the Cuba which exists today and may not exist a week from now.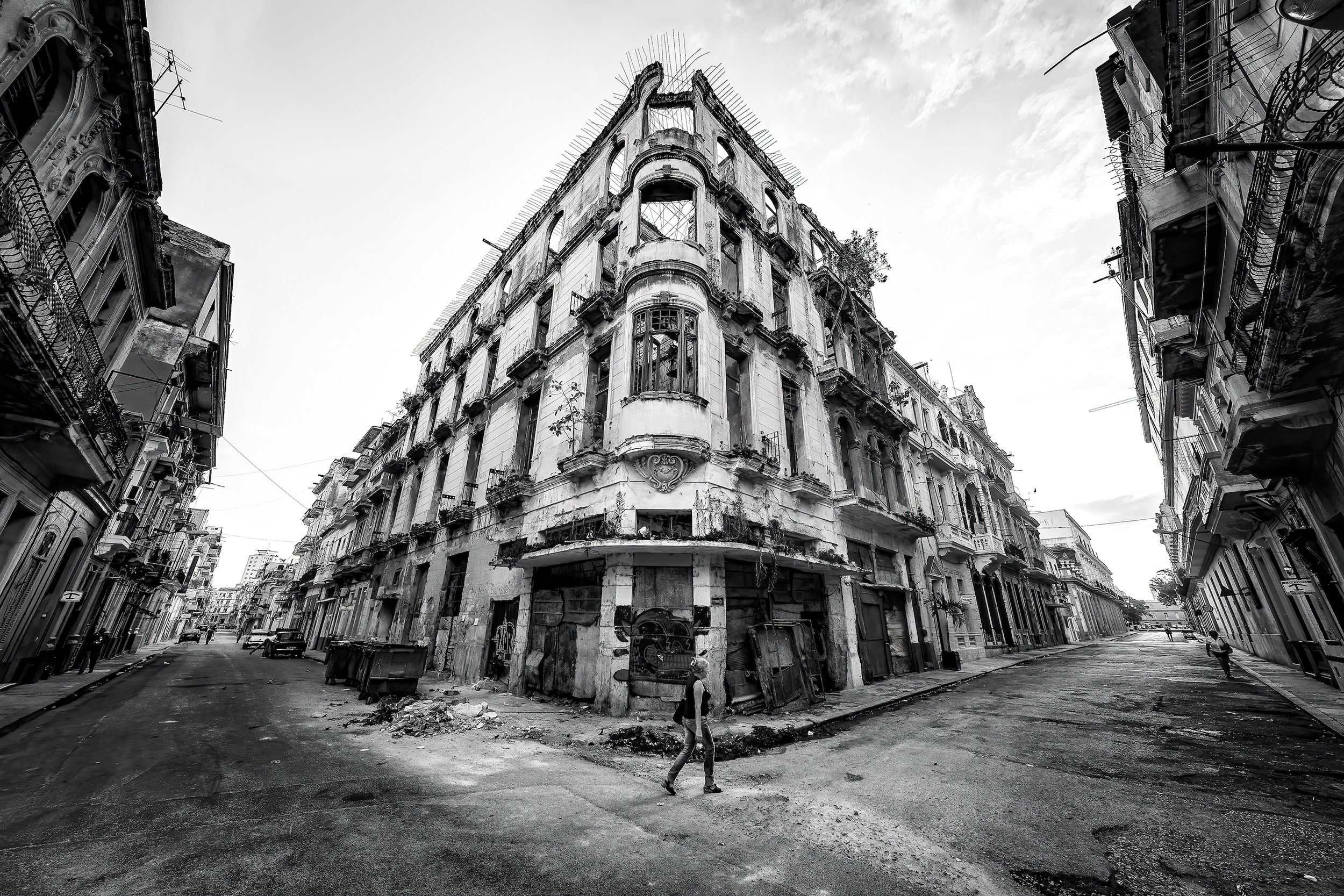 Chinnici's photography is not only technically brilliant, but his sense of what matters is acute and profound. Every image is a metaphor. Every image is an evocation. There's something about the soul in all of them. The colors, while not overblown at all, are exuberant. And a great many photos in this book are black and white. Color celebrates life. Black and white celebrates timelessness. Both are important Cuban themes.
In fact, the sections are thematically defined. For example, there's one on Resilience. There is one on Sacrifice. There is one on Excellence. And more. The short essays at the beginning of each section seek to present an idea, something about the character and spirit of Cuba and Cubanos. In the essay about Excellence, we read, "Excellence is typically a difficult pursuit, especially in Cuba, where almost everything, from parts for watches and paints for aspiring artists to tools and farming equipment, is in short supply. Creators with unique perspective and imagination are consistently stymied from realizing their dreams. Yet ballerinas, and many others with boundless expectations, persistently work at their craft. They find a way to succeed – even amid the darkness."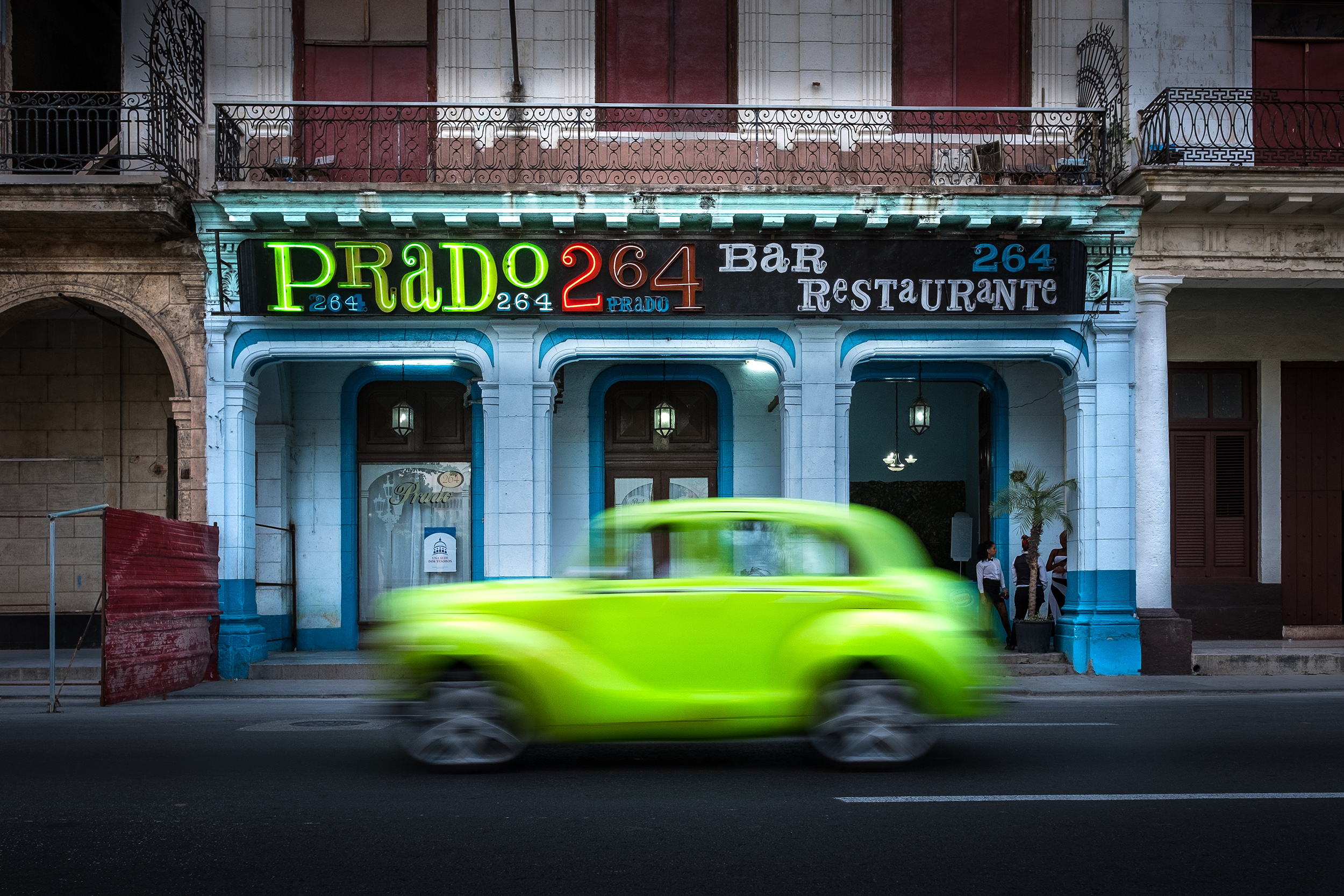 Vanishing Cuba is an extraordinary book. Physically, it's a beautiful book, too. The layout, the design, everything from the size of the book to the weight of the paper to the care given to typeface and image placement is extraordinary. I can see why there is an early page bearing the signature of everybody involved with its making. They have reason to be proud of this book.
Vanishing Cuba is a surprise. To re-envision the idea that a collection of images is primarily an act of storytelling is thrilling. And, as is true at the end of any good story, when I am done with this book I feel both enlightened and grateful.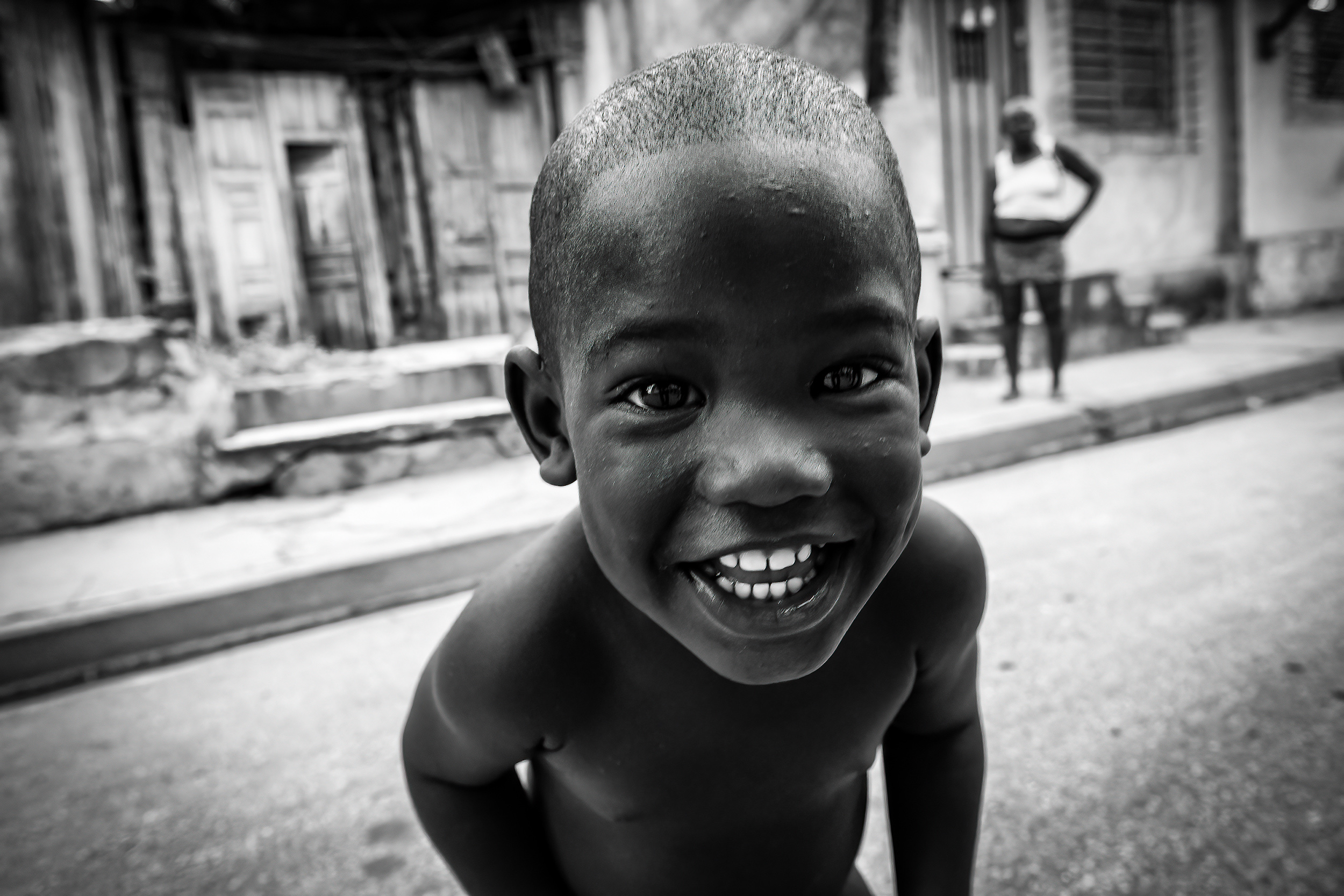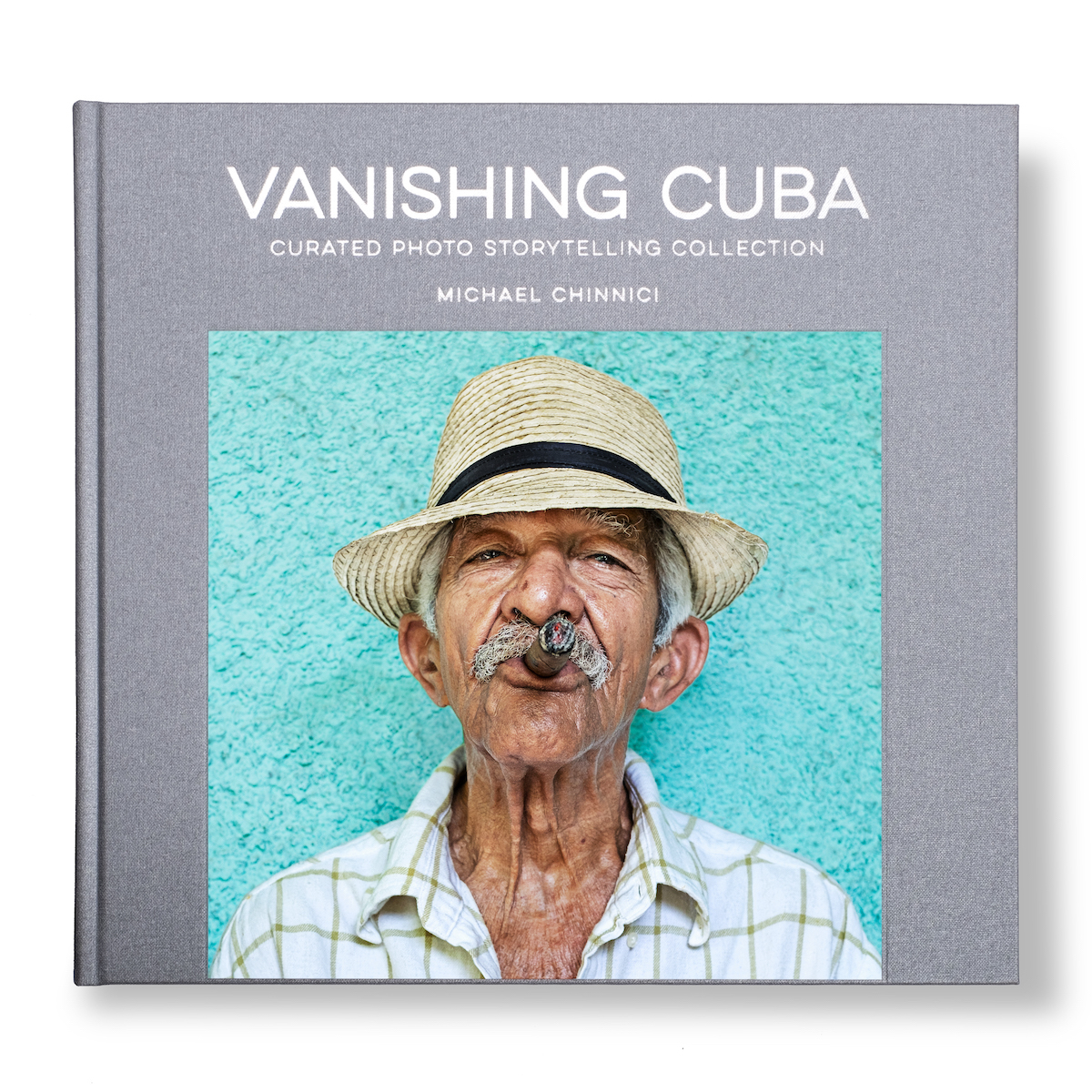 A note from FRAMES: if you have a forthcoming or recently published book of photography, please let us know.
---
FRAMES Magazine
Every year we release four quarterly printed editions of FRAMES Magazine. Each issue contains 112 pages printed on the highest quality 140g uncoated paper. You receive the magazine delivered straight to your doorstep. We feature both established and emerging photographers of different genres. We pay very close attention to new, visually striking, thought-provoking imagery, while respecting the long-lasting tradition of photography in its purest incarnation.
Learn more >>>
---