Beyond just a business or a simple creative outlet, I want to connect with photography as an art form. I see it as an extension of my identity and a way to express my own unique vision. The concept of the female Samurai Warrior, with its sensitive and sultry twist, was designed as a creative and intriguing theme with hopes of adding depth and narrative to the session. Such themes not only make the sessions more exciting but also provide a foundation for my photography, ensuring a consistent and purposeful flow throughout the shoot.
From the start of the session, I planned to build up to the part where I would introduce the sword. I like to get people used to what happens during a session of this nature, first the flashing lights, next instructions on posing. Then, a little freestyling to help them feel good about what they are doing. But in this image, I found Estefania to be more striking than anticipated early on. However, it didn't necessarily completely fill the theme.
I did manage to capture additional images with a sword and other weaponry during the session but this image seemed special. The selection process for the final image treatment, whether it was to be full color, color toned, or black and white, highlighted an artistic dilemma for me and is what many photographers encounter.
My small studio in San Antonio, Texas, serves as a canvas for my creativity, where I try to bring concepts to life. It's not just a physical space; it's a place where stories come to life, and emotions are captured through my lens.
My photography is an extension of myself. It is an art form it gives me the means of connecting with people. At allows me to be a storyteller, an artist and a passionate creator dedicated to brining joy and positive emotions to my subjects and hopefully those who view my work. I'm committed to making each moment shared meaningful and memorable.
What do you think are the TWO most impactful features that make your image a good photograph? Don't be shy!
I hate to use this part of the question as an answer, but the most important element of an impactful image is, in fact impact! Does the image strike a chord with viewers? Is it strong enough to force people to look? Does it make them feel something? The seccond part of this fluxuates depending on the purpose of the image, but more times than not, it's Style which encompasses lighting, technique, and image effects.
If you could make this photo again, what would be the ONE thing you would like to do better or different?
I have thought that I might lift the subject's chin up a bit to make her seem more proud, yet I think it's that bit of vulnerability, that touch of unsureness, that gives the image more impact.
Gary Lott shared this photograph in the FRAMES Facebook Group.
Photographer
Gary Lott, San Antonio, Texas (USA)
Equipment and settings
I captured it with a Canon EOS 5D MIII and a 50mm 1.4 lens at f/7.1. For lighting modification, I used a white Mola Demi beauty dish with a diffuser and a silver reflector underneath and thus the two catchlights. The grey backdrop was lit with red gel over background light. Image was then desaturated, color toned and finished with a grunge texture.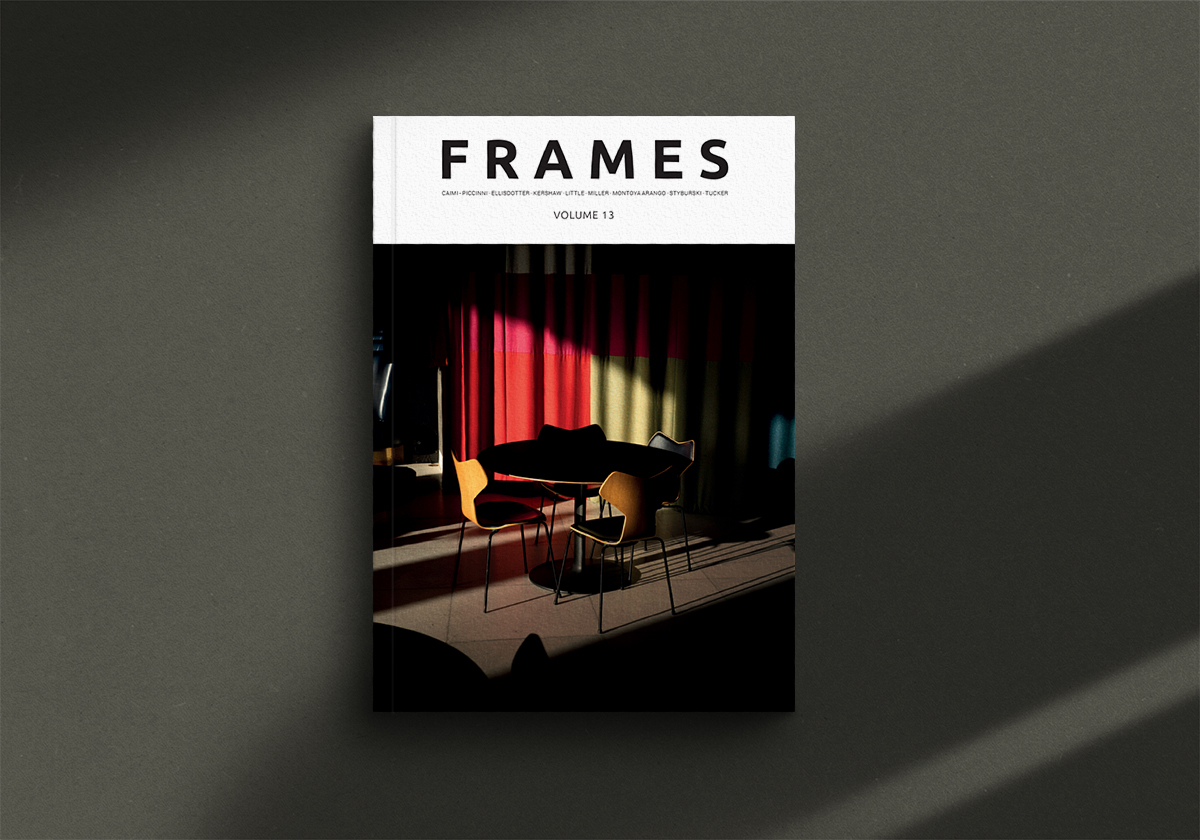 Every year we release four quarterly printed editions of FRAMES Magazine. Each issue contains 112 pages printed on the highest quality 140g uncoated paper. You receive the magazine delivered straight to your doorstep. We feature both established and emerging photographers of different genres. We pay very close attention to new, visually striking, thought-provoking imagery, while respecting the long-lasting tradition of photography in its purest incarnation. Learn more >>>
---