I wish I didn't want to tell you about this book.
But I do.
I wish I didn't want to cause you anger and tears.
But I do.
I wish the need for this book did not exist at all.
---
"Ukraine: A War Crime"
Published by FotoEvidence, 2023
review by W. Scott Olsen
---
But it does, and it is important that you hold this book in your hands and see these images with your eyes and heart. There is a war in Ukraine, and there are photojournalists choosing to risk their lives, documenting the assaults.
Think about it this way: the verb "to witness" has two meanings. One is to see. The other is to say. Ukraine: A War Crime is a book of photographic witnesses, and we need to examine every page.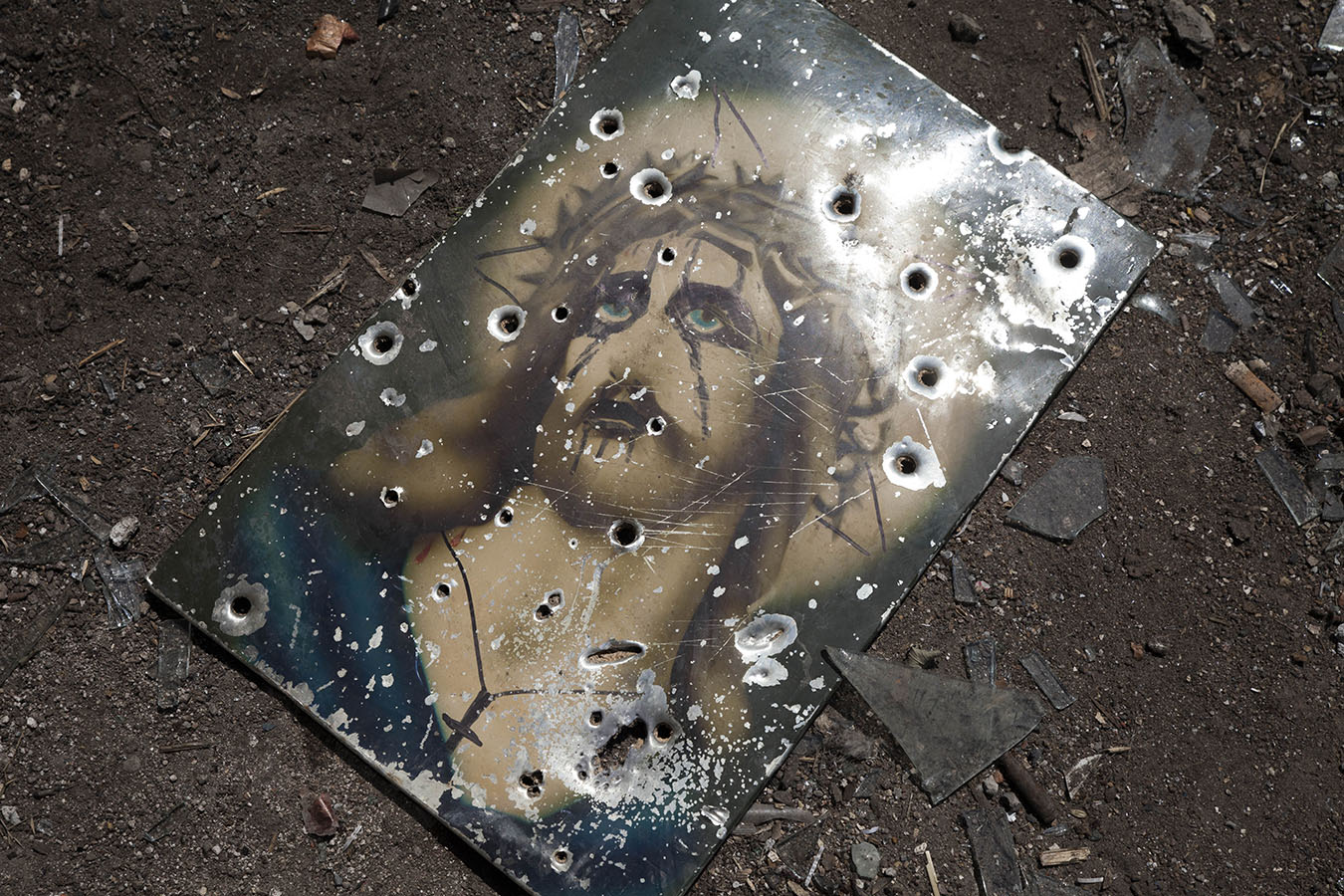 Ukraine: A War Crime is a visual reminder of something in Tim O'Brien's book about the Vietnam War, The Things They Carried. O'Brien writes, "If at the end of a war story you feel uplifted, or if you feel that some small bit of rectitude has been salvaged from the larger waste, then you have been made the victim of a very old and terrible lie. There is no rectitude whatsoever. There is no virtue. As a first rule of thumb, therefore, you can tell a true war story by its absolute and uncompromising allegiance to obscenity and evil."
Ukraine: A War Crime is an uncompromising work of compassion and genius. With text in both Ukrainian and English, the book holds 366 images, in both black and white as well as color, and 38 essays by the photographers.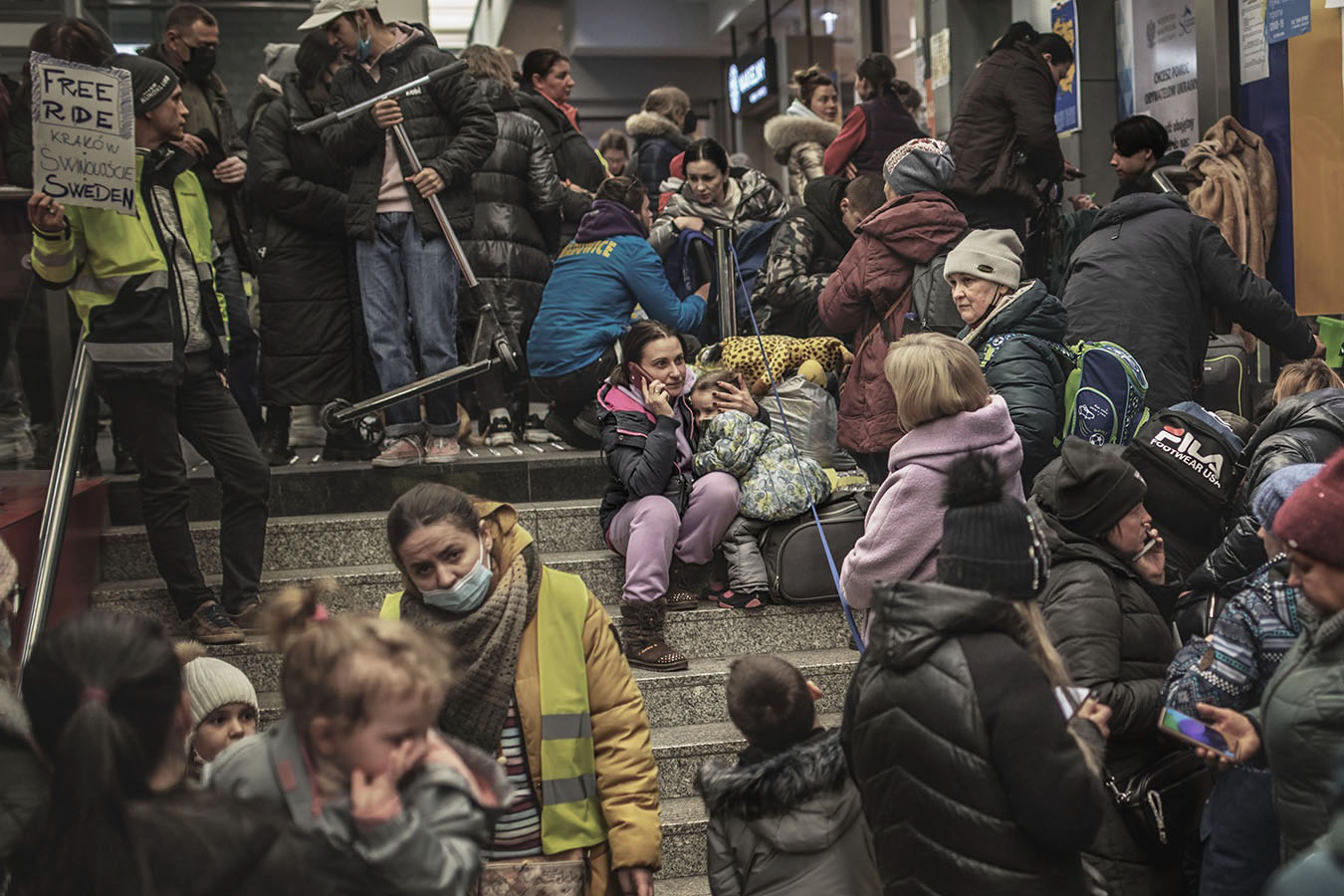 According to the book's press materials, "The book Ukraine: A War Crime is a collection of over 360 photographs and witness accounts by ninety photojournalists from 29 countries united to present their firsthand testimony about the Russian invasion of Ukraine from the perspective of those tasked with documenting it. The images and reportages contributed by these photojournalists covering the conflict, the humanitarian catastrophe, and war crimes investigations reveal not only the indiscriminate violence of the Russian assault and the displacement of millions of people but also their first-hand experience as photojournalists at work in a war zone… As such, it will serve as a powerful tool for mobilization, legal prosecution, and as a historical document for future generations."
The book begins with a list of photographers, then an image of a woman lining a funeral possession, her face hidden by a Ukrainian flag. Then, a picture of Putin and a series of front-page headlines from the day of the invasion. There is then a quote from photojournalist Nicole Tung, who writes, "In these images are the testimonies of the living and the dead, who speak in equal terms of all that has been endured."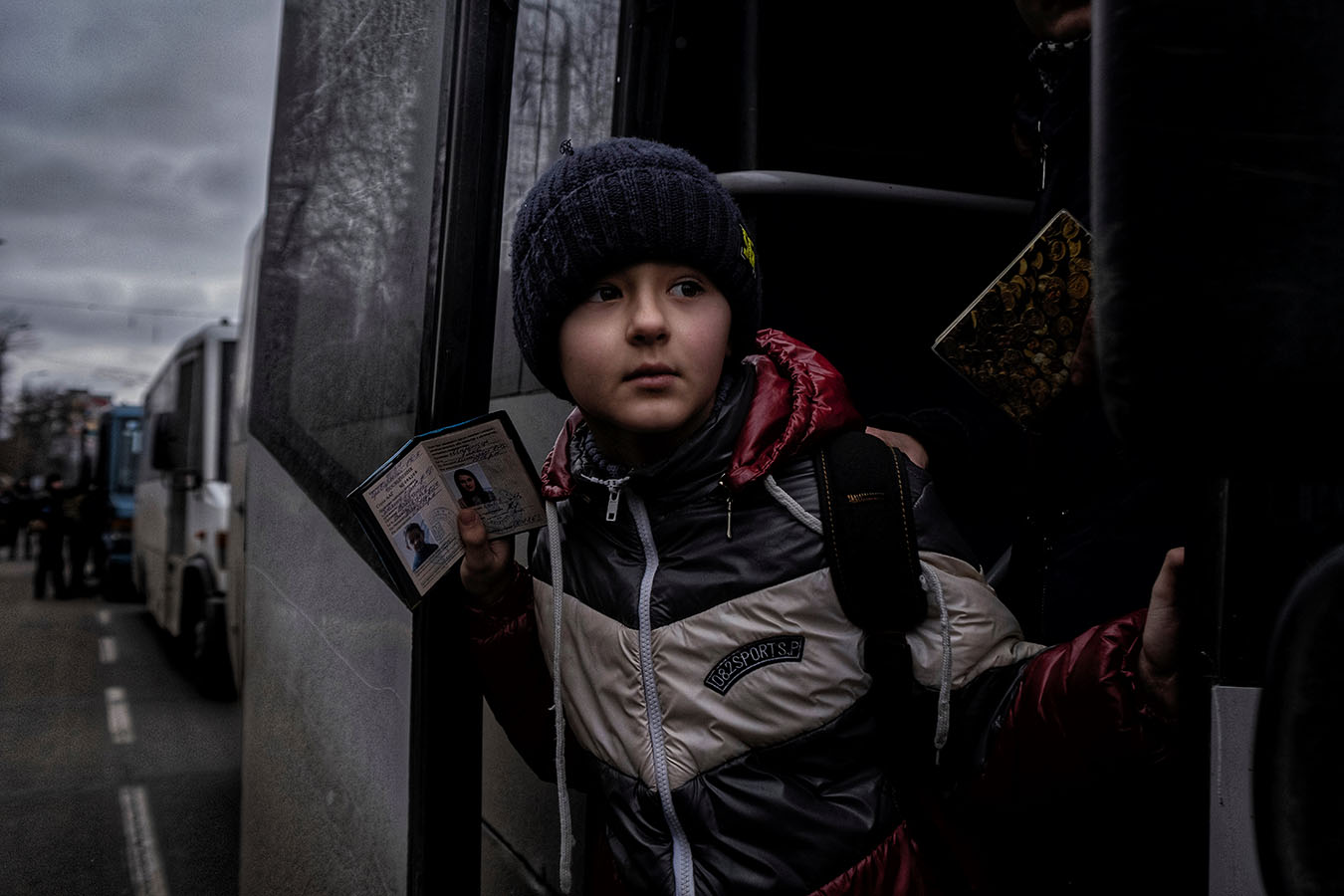 The images are equally atrocious and compelling. People weeping over the corpses of family members. Blown out buildings. Hastily dug graves. The explosions of artillery fire. There is no romance here and no noble purpose. In a brief essay that serves as an introduction, journalist and soldier Volodymyr Demchenko writes, "It is said that history is written by the winners. There is truth to this, but the invention of photography and video has made it more difficult. Now, with visual documentation, it is much more difficult, if at all possible, to hide crimes and social catastrophes. Documentation cannot prevent the suffering of the victims, but at least it gives a chance for the truth to be established, which means that the crimes will be revealed."
There are images of people fleeing their homes and towns, the heartbreak of disruption due to violence, the exodus of civilians, and the loss of connection to the place. There are images of civilians knitting a camouflage net, of civilians making food for Ukrainian soldiers, of children playing with a rocket-propelled grenade launcher. There are images, from both inside and out, of rocket-destroyed apartment buildings. There are images of bodies left in doorways and on the streets for months.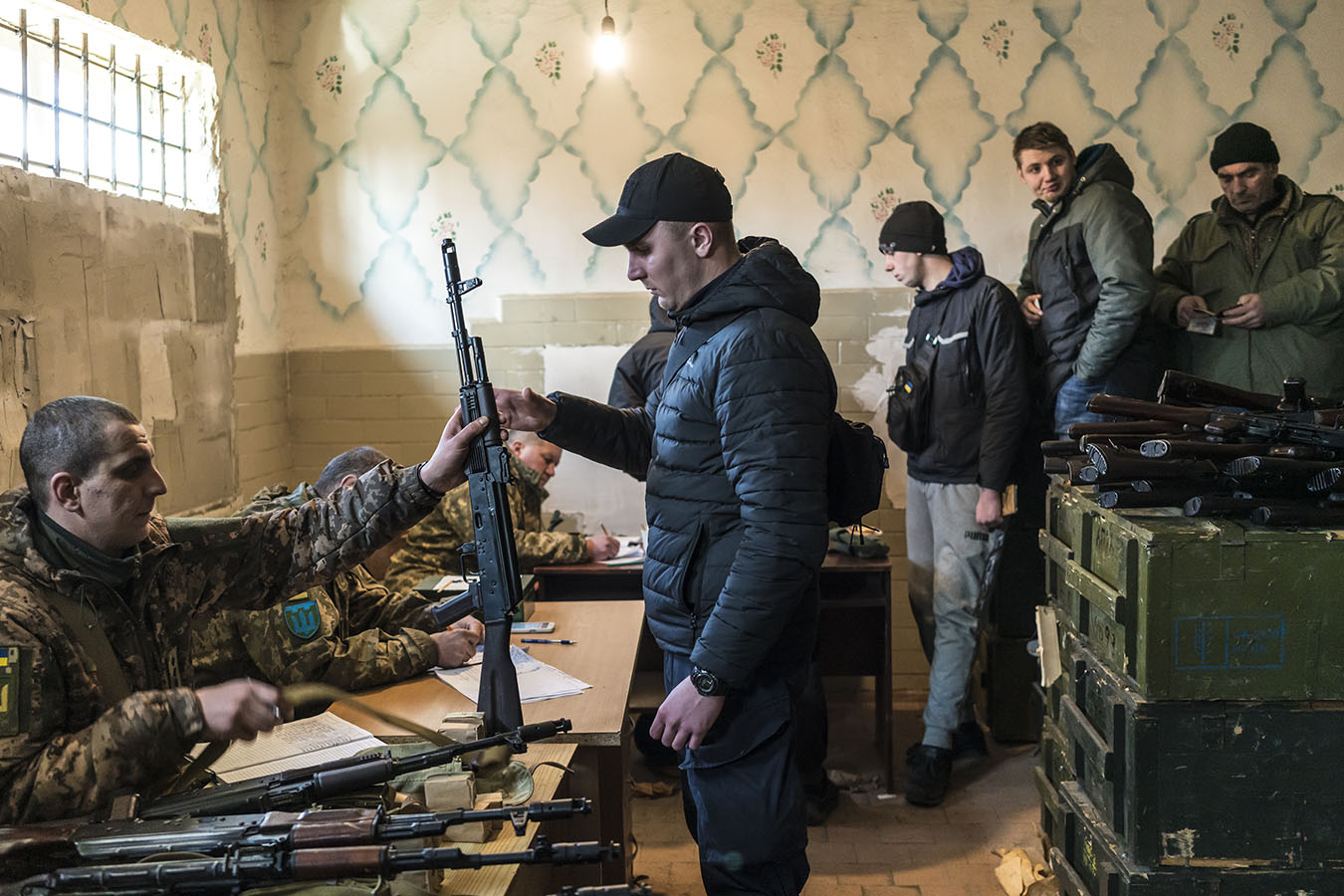 I would like to tell you that this book speaks to resilience.
But it does not.
There is no uplifting message to close the story. This is a book that gives vision and voice to violence and despair. For that reason alone, this book is necessary.
Some of the images have already become icons, such as those by Evgeniy Maloletka, which have won the Pulitzer Prize. Maloletka is also a fine writer, and his essay, among the many by photographers in this book, is a narration of an attack on a maternity hospital. He writes,
The narrow road was strewn with rubble and branches from trees. People where helping others evacuate. There were no branches left on any of the trees. The building's window frames were torn out, the façade and insulation were torn away and hanging down. Cars were crumpled and without glass or burned out. The beautiful courtyard at the hospital had been turned into an apocalyptic scene.
People were fleeing the building in a panic. A mother in glasses and a mask, with a baby in her arms in a pink jumpsuit, was hysterically crying and screaming. Policemen, soldiers, firefighters helped people out of the building. A very young soldier bandaged a wound for a nurse. Young people with children, pregnant women, relatives of patients and doctors hiding in the basement came out, disoriented, into a courtyard transformed into an unrecognizable scene."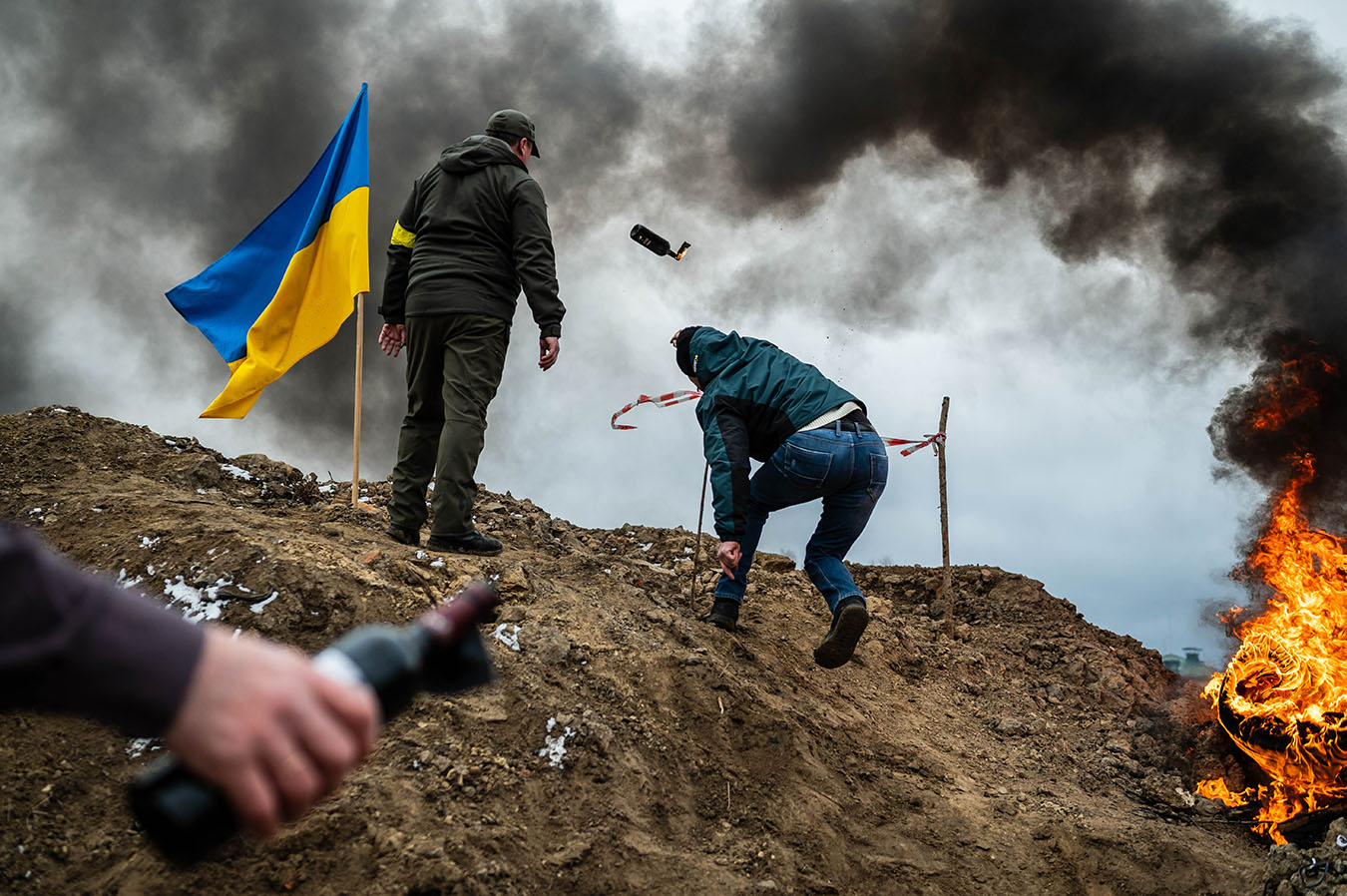 There is a part of me that wants to say this is not a book you would put on a coffee table for someone to open casually, without much expectation, and yet perhaps that is exactly what should happen. The visual shock of this truth is a needed experience.
Ukraine: A War Crime is the work of brave and talented men and women, professionals and amateurs, who have risked their lives to show the world what is happening in Ukraine. It does not buy into the very old and terrible lie. Every picture should be seen. Every caption read and understood.
We, by which I mean the planet, should not tolerate this. We should be better than this.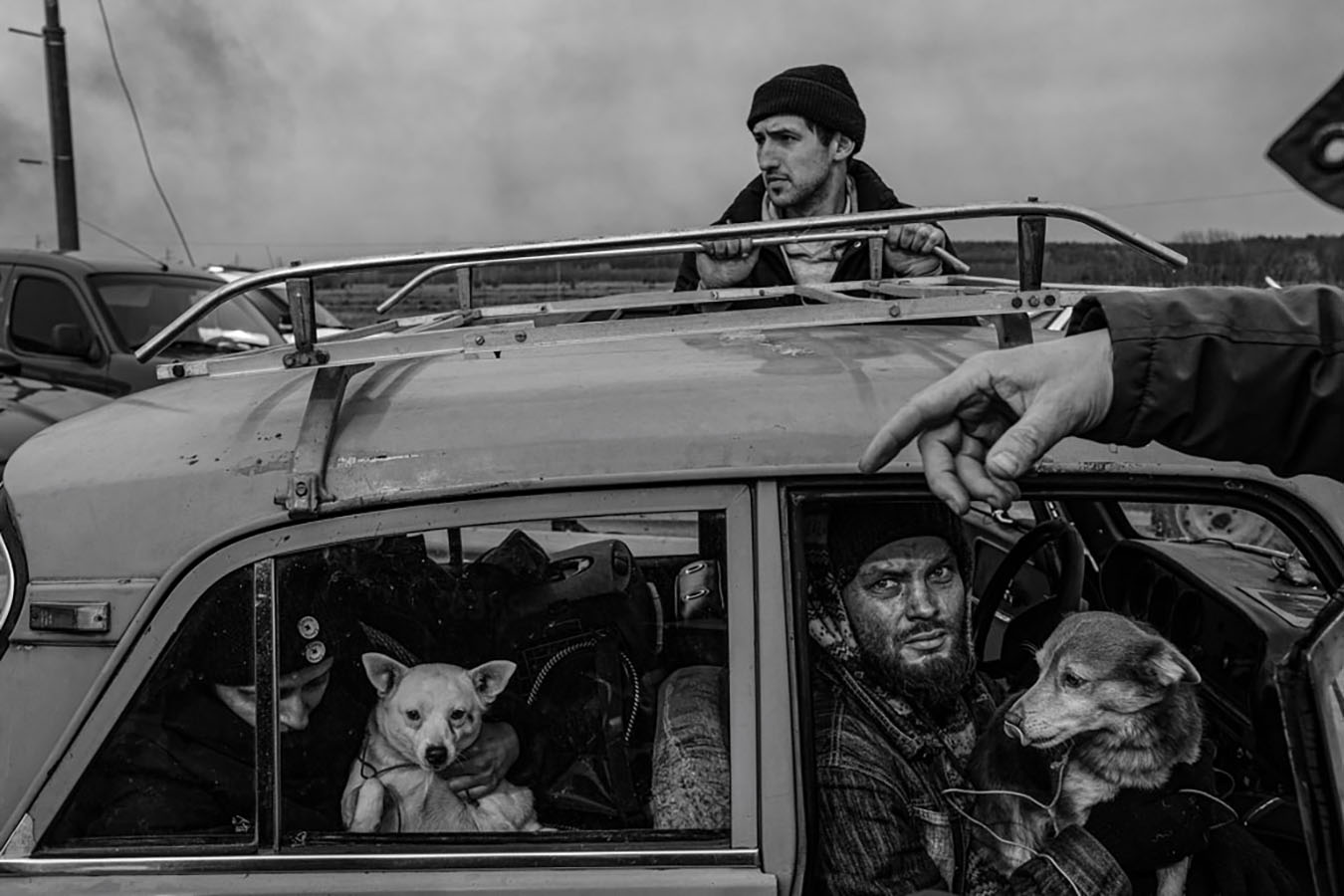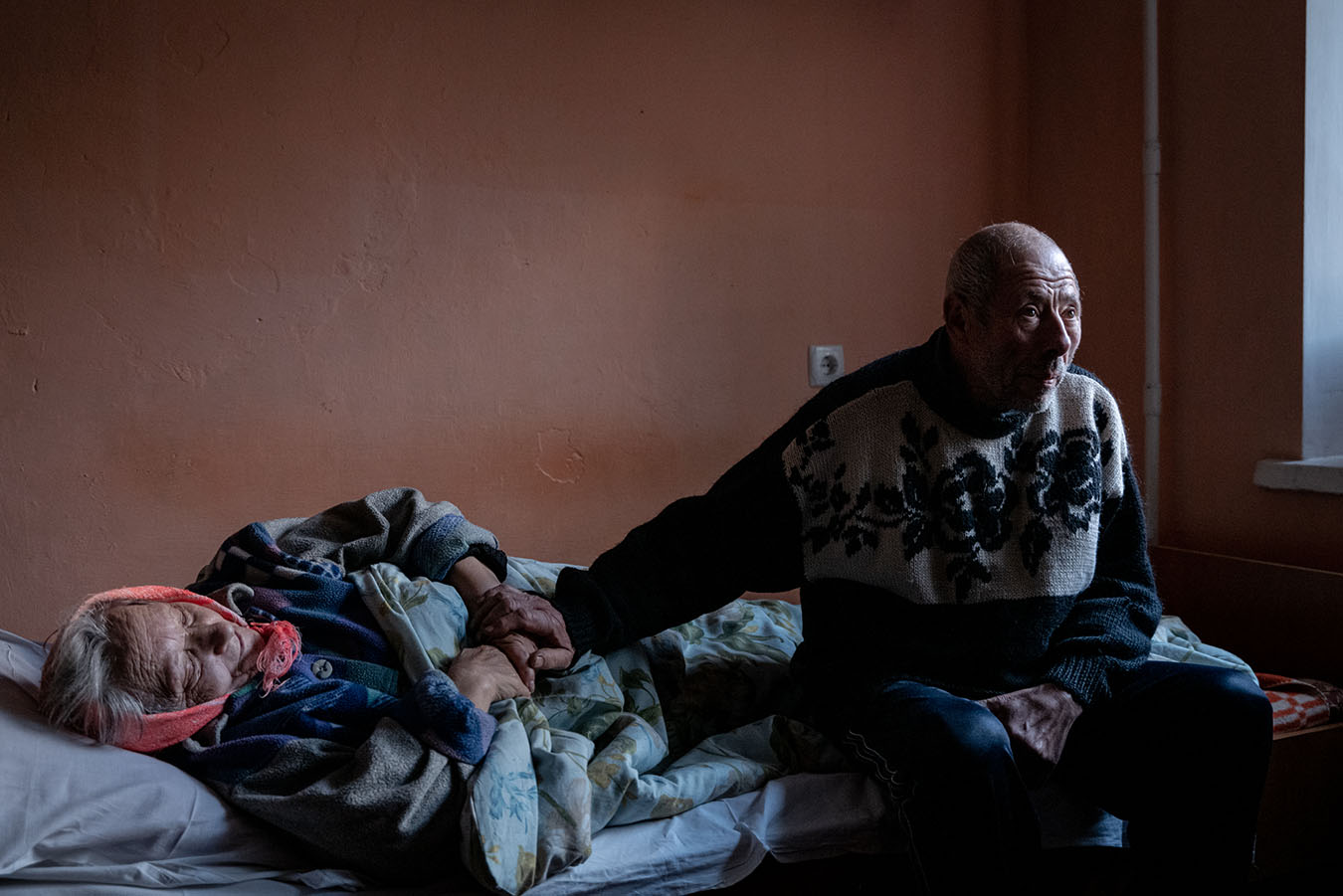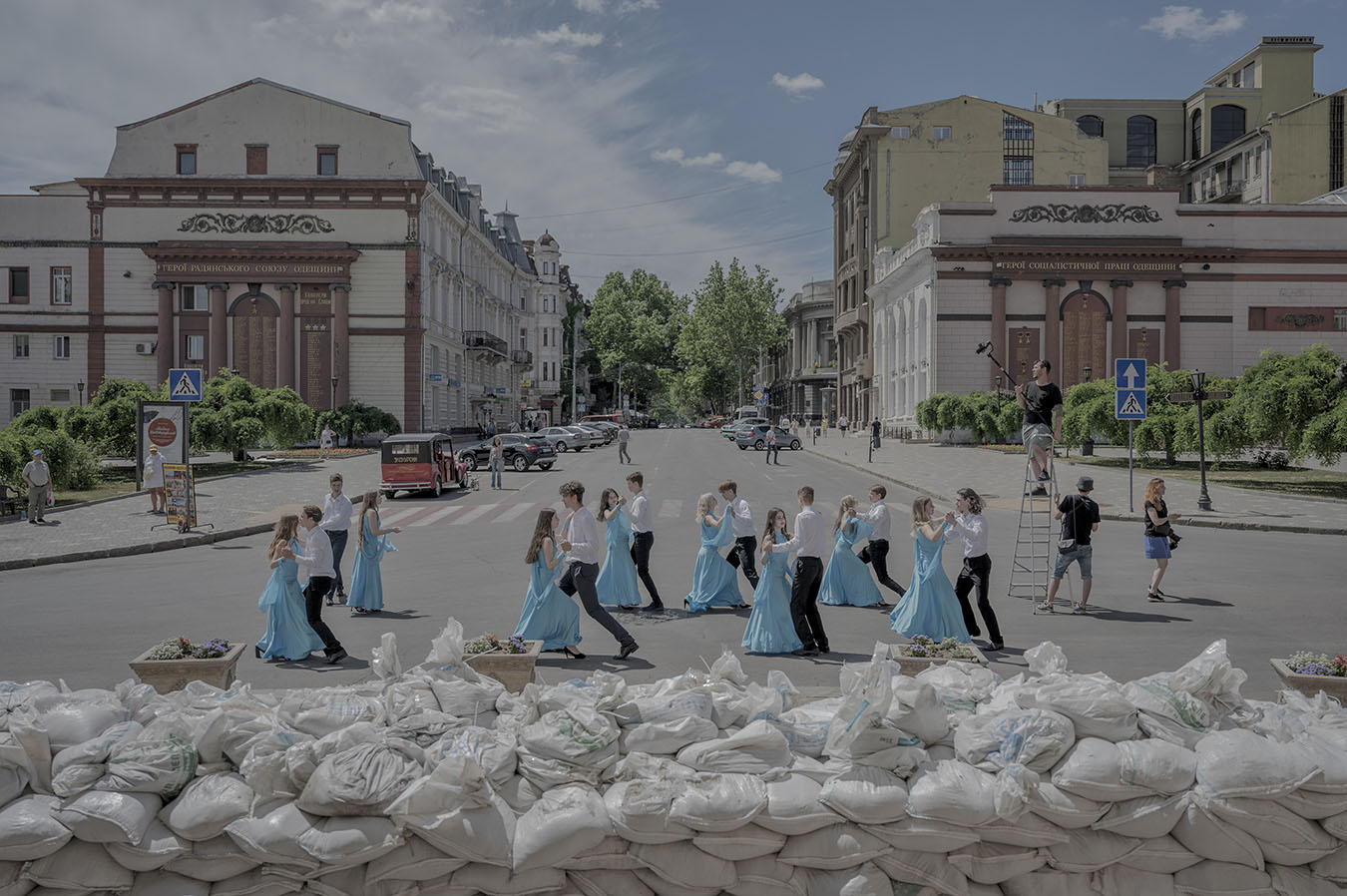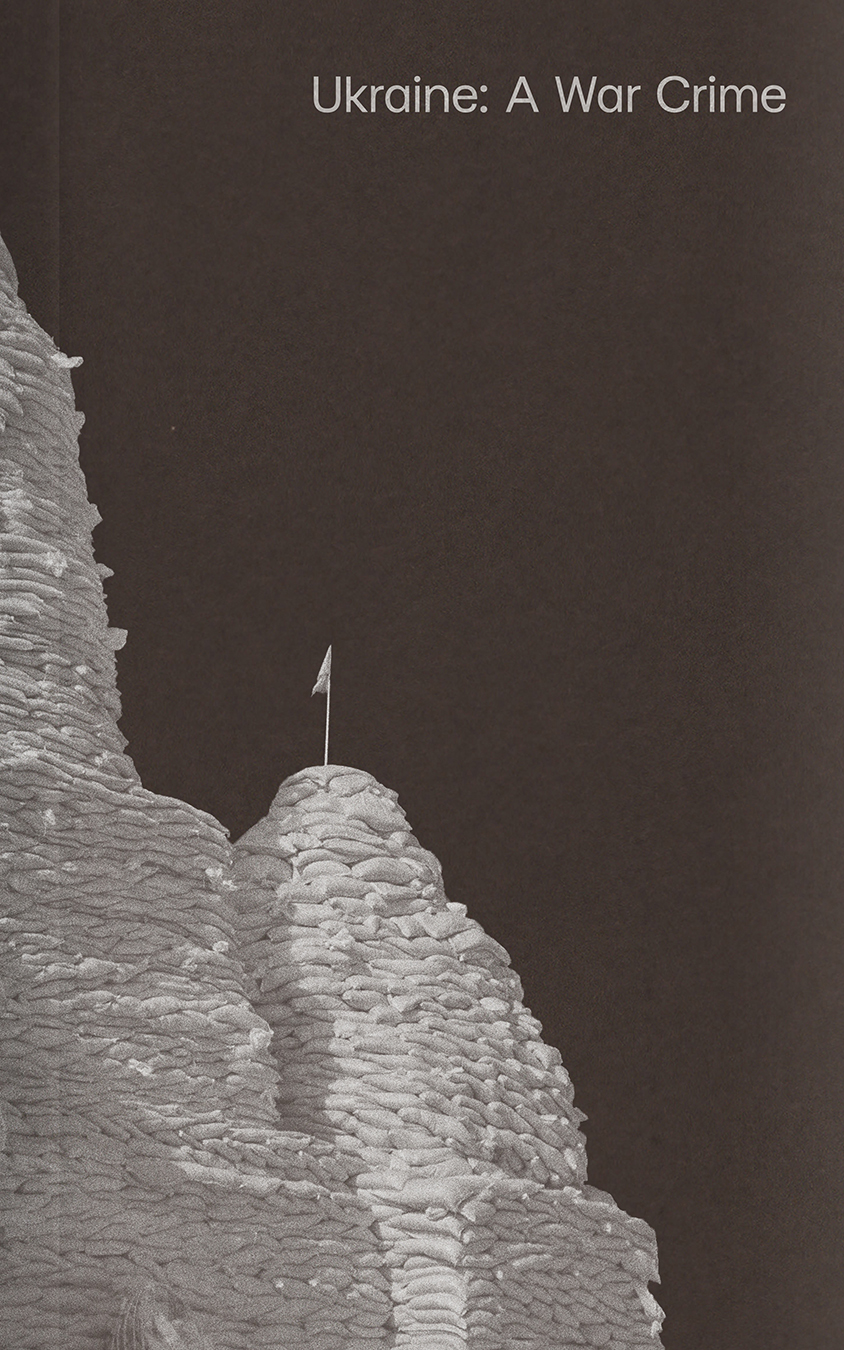 A note from FRAMES: Please let us know if you have a forthcoming or recently published photography book.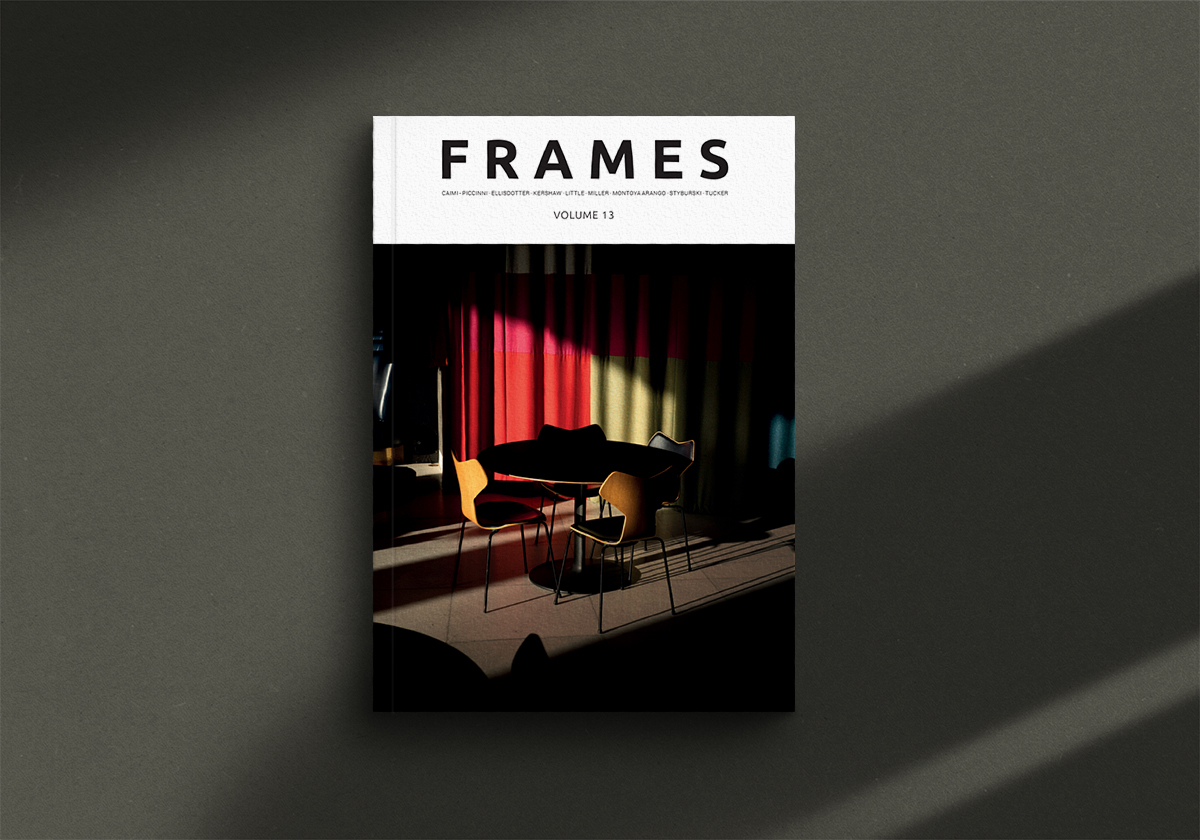 Every year we release four quarterly printed editions of FRAMES Magazine. Each issue contains 112 pages printed on the highest quality 140g uncoated paper. You receive the magazine delivered straight to your doorstep. We feature both established and emerging photographers of different genres. We pay very close attention to new, visually striking, thought-provoking imagery, while respecting the long-lasting tradition of photography in its purest incarnation. Learn more >>>
---