About three years after my father died of cancer, I took his camera down from the closet, the Pentax K1000 he'd bought from a friend in 1983. As a twelve-year-old at the time, he wouldn't let me touch it – instead, he gave me the old Kodak Instamatic he'd used when I was growing up. But in 2003, he had ended up mailing the Pentax to me when I lived in Oregon, and I'd had it ever since. I shot on it for years, black-and-white, color. After I was married, my wife at the time convinced me to buy a digital point-and-shoot which was, admittedly, cheaper to use and easier to carry; I'd been writing for a travel blog at the time, hiking the Coast Range and the Cascades, and the small camera proved useful.
Unused, the Pentax stayed in its box, along with its flash and instruction booklet, through the birth of my daughter, through the move to Kentucky, and finally through my father's death and my subsequent divorce. In the late summer of 2017, during a time when I was trying out different things – tai chi, African drumming, Iyengar yoga, Zen meditation – I took the camera down from the closet of the house I'd bought a few years before. My thought was simple: I would shoot on the camera as a way to honor my father.
Even as the camera had sat in a box for something like ten years or more, I'd been photographing all the same, first on Sony point-and-shoots and, later, on my iPhone 4S, which actually took decent pictures, to my mind. It wasn't that I was picking up photography again, then, but rather that I was turning back to film. I went to Murphy's, our local camera shop, and began buying rolls of C41-developed Ilford black-and-white film. Then Kodak color. I took to it in a way that I didn't with tai chi or drumming. It quickly substituted for meditation. I began, too, going to the library and checking out books on photographers: Sally Mann, Edward Weston, Walker Evans, Roy DeCarava.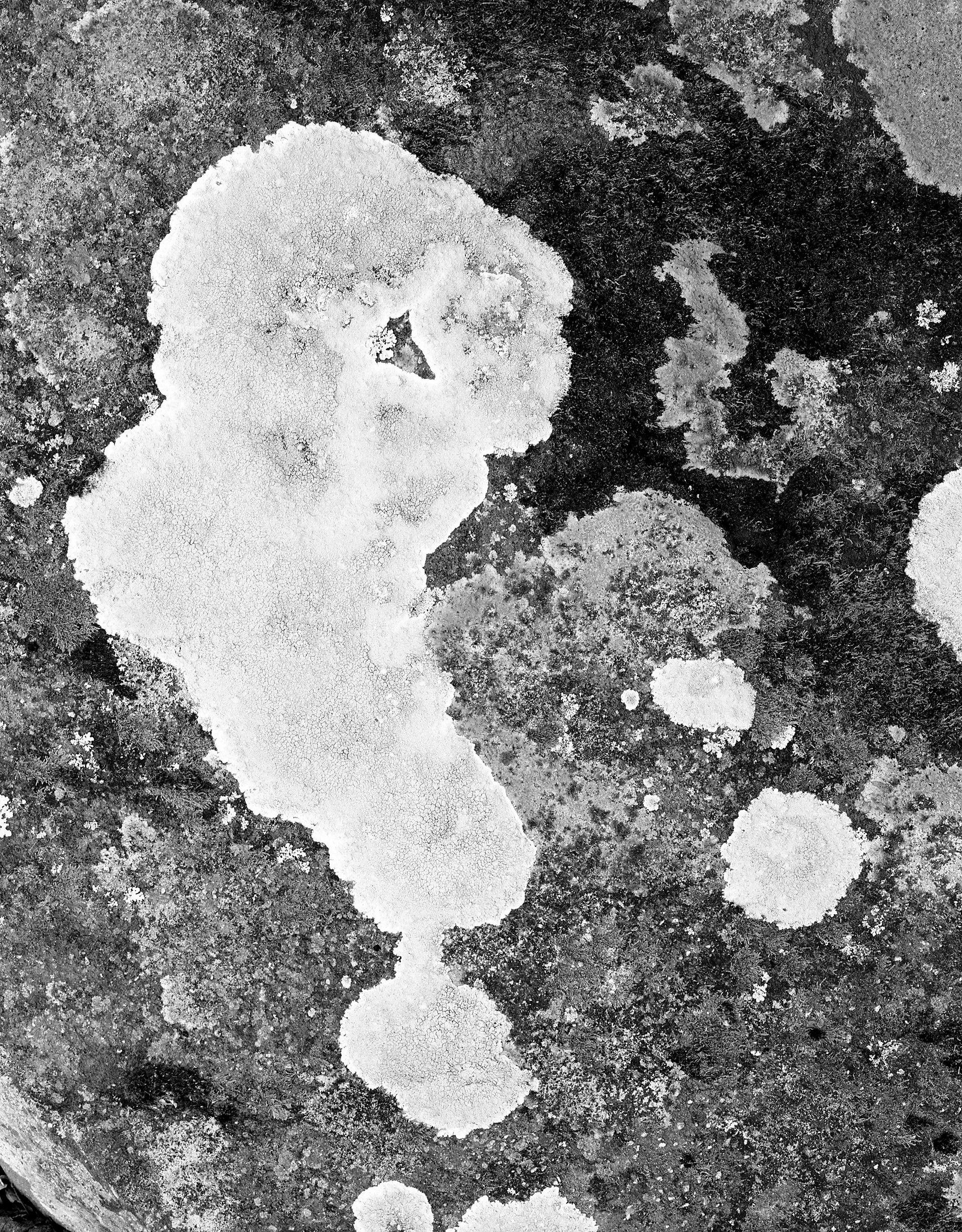 This shift in interests was incredibly important to me. I was in my late forties, a single father, paying a mortgage with work as a copywriter for a business I didn't feel especially excited about. The poetry I had written for some thirty years had dwindled to nothing. It is propitious, I know, that around the same time I came upon the writings of Viktor Frankl, beginning with his seminal Man's Search for Meaning.
Published in 1946 as Ein Psychologe erlebt das Konzentrationslager – in English, "A Psychologist Experiences the Concentration Camp"—the book is both a harrowing description of his survival of several concentration camps as well as a foundational delineation of what he would call "Logotherapy," which is a therapy based around achieving meaning in one's life. What saved him from death, he contends, was his ability to create meaning from and during the grim years spent in labor camps, while he lost his entire family and likewise saw the other inmates dying around him.
His idea of meaning lies in the idea of transcendence; that is, in order for something to be meaningful, it must be set as a goal that is larger than oneself, and there are three degrees of this. One is to simply do good for others, to care for and take responsibility for another. Another is to create a work of art that helps humanity, and to contribute to a tradition that is larger than a single person – this is what Frankl himself aimed for. He manifested the vision that he would write his book on logotherapy – the original manuscript was confiscated upon his arrival at the camps – and while he was digging ditches in the winter, his feet swollen with edema, he would imagine himself giving lectures on logotherapy before audiences. He gave himself, in short, a reason to live.
The third way to meaning lies when there is no apparent hope; here, one dies with dignity and courage, offering to those who remain the sense that even death – whether by disease or injustice – can be born with strength.
I began to see, as I photographed, that I was building a new meaning to my life. I had, in effect, a new purpose. I could make photographs for myself, certainly, for the sheer thrill of it. I could also offer my contribution to a tradition, and the tradition of photography, though relatively young, remains far larger than myself. What I had begun to conceive of is another aspect of meaning that Frankl clearly pointed out: photography motivated me. In the wake of my father's death, which happened at the same time as the separation from my wife – we'd divorce, sitting in a tiny office with our lawyers, only four months after my father's funeral – I had reached the bottoms of despair. Buying a house, working my job, writing my essays had all lifted me somewhat or, at the very least, kept me afloat. But photography compelled me to do far more: it drove me to survive and even flourish. I focused on the camera – especially my father's – as a new purpose.
At the time, working in content marketing, all the talk in the office, and in innumerable business blogs, was the idea of flow. Eventually, I had to see what the true sense of the concept was (I wanted to separate the idea, too, from the vulgarity of business, economy, and marketplace), so I read the book Flow by Mihaly Csikszentmihalyi. What I found connected firmly to Frankl: flow was more than just a state of absolute absorption in a task. It was also a way to motivate oneself and also, importantly for me, to escape rumination.
This played out recently for me during my two-month residency as photography artist-in-residence at The Bascom Center for Visual Arts in the Blue Ridge Mountains of North Carolina. Before I went, I worried inordinately over all manner of things. For one, I'd been laid off three years before, and I'd not found full-time work (although, admittedly, I didn't particularly want that, either), and the contract work I'd been doing for a friend and former colleague came to an end, along with the wage he'd offered me for a year and a half. I was worried about mortgage payments – my escrow was short because the county had reassessed the property taxes for my neighborhood, and so my payment went up to cover the change – as well as the general bills, student loans, credit card bills. I was fifty-two years old, I'd been through two rounds of physical therapy, and so on. On and on.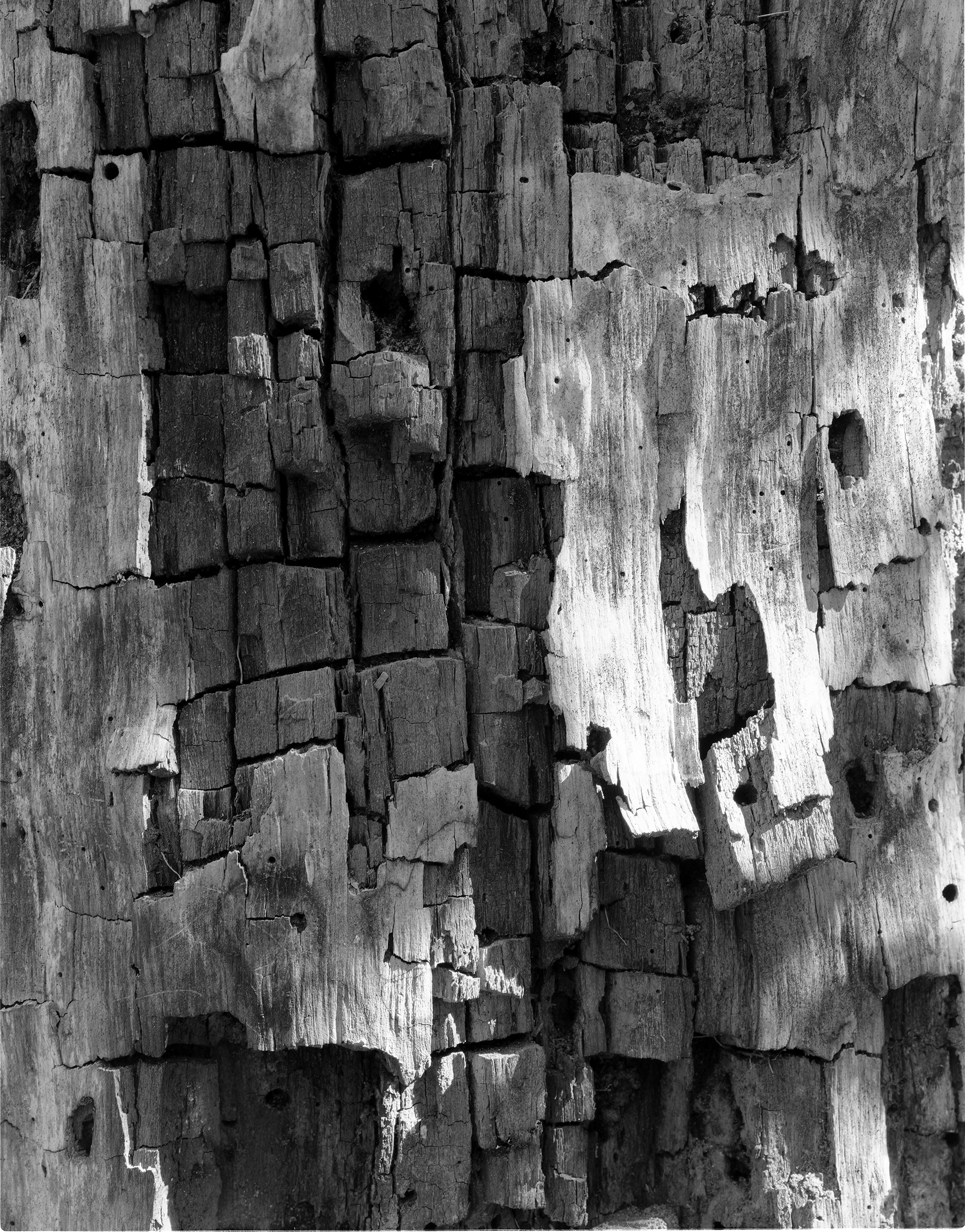 But during my time in North Carolina, driving up and down the Cullasaja River Gorge, through the Great Smoky Mountains, and up to Asheville to visit galleries, an accomplished photographer, and a master printer, I saw without effort that I had ceased to think about the future and so had escaped anxiety. I was completely in the moment, grounded, embodied. This focus was liberating. This is "flow," a state where one's entire being is immersed in a task one loves and in doing so, says Csikszentmihalyi, one achieves happiness. Frankl says it no differently: happiness is not achieved in reaching a goal, Frankl says; rather, it happens in the course of movement toward the goal. Happiness, that is, is a byproduct.
To achieve this, Csikszentmihalyi says that the task one undertakes has to be challenging, but not overly so; and the skills of the artist must be high. If the skills can't meet the challenge, one gets frustrated; if the challenge is too low, one gets bored. Apathy looms. But if one's skills perfectly meet the challenge – as they clearly did for me during my residency – then a state of flow is achieved, rumination – the constant overthinking – ceases, and, as Frankl notes, "happiness ensues."
As a final note, I have long thought, too, about the idea of redemption. Photography, for me, is certainly a way to achieve meaning, and much of that meaning for me lies in the notion of redemption.
To redeem oneself is to gather the resources one has accumulated and put them to use. It is to utilize the investments one has made in oneself – or, in my case, the investment my father made in me. Everything I've learned, every experience I've had, every skill I've mastered must be utilized, made into something beautiful. Wherever one has invested in themselves, like education, or in the buying of photographic tools, is exactly the thing to be redeemed – in business terms, I suppose we can say these are the things to capitalise on. But it can also simply mean realizing our gifts.
My father invested in me. He raised me, housed and clothed me, fed me, taught me what he thought was right, what he thought I needed to know. Most of all, to my mind, he gave me the camera. To use the camera is to redeem my father, his gift to me. Because I love taking photographs, simply, to use the camera – and by now, it's not only the K1000 but my Pentax 6×7 and my 4×5 Sinar F2 – is to redeem myself. I cash in, as it were, redeeming the coupon I made to myself as early as the age of twelve. I also put effort into myself. It is senseless to waste this effort.
My goal with photography, to articulate it as closely as I can, is to redeem the investment of both my father and myself and to contribute to the tradition of visual art and, particularly, fine art photography, so that I might make things that people find beautiful. In doing so, I cease the endless overthinking, enter a state of flow, and achieve, in the moment I reside entirely in my eye, a profound happiness.
SEAN PATRICK HILL
Sean Patrick Hill is a photographer, freelance writer, essayist, teacher, and poet. He is a graduate of the Warren Wilson College MFA Program for Writers.
Sean has been awarded grants and fellowships from the Kentucky Arts Council, the Great Meadows Foundation, the Vermont Studio Center, and the Elizabeth George Foundation. He is the author of five books, and his photographs have hung in First Light Gallery, Pyro Gallery, and the Chateau Gallery.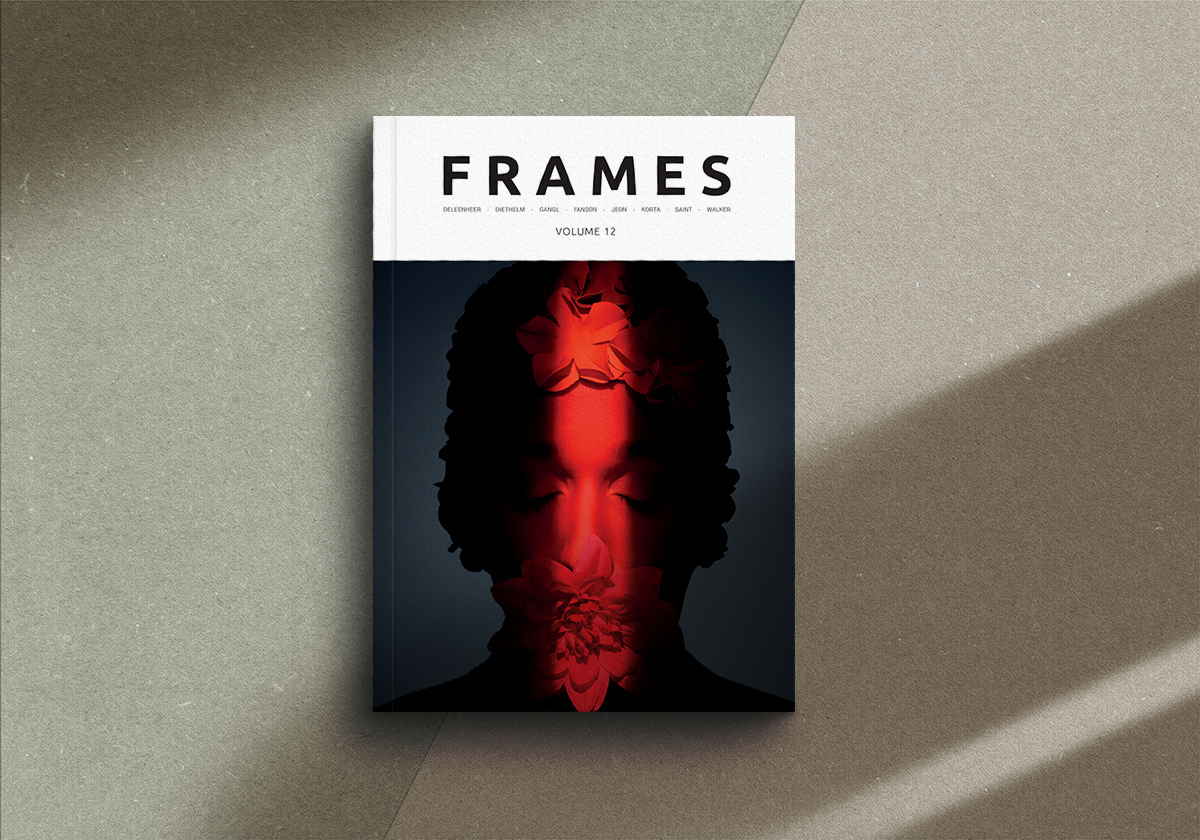 Every year we release four quarterly printed editions of FRAMES Magazine. Each issue contains 112 pages printed on the highest quality 140g uncoated paper. You receive the magazine delivered straight to your doorstep. We feature both established and emerging photographers of different genres. We pay very close attention to new, visually striking, thought-provoking imagery, while respecting the long-lasting tradition of photography in its purest incarnation. Learn more >>>
---