Peter Freed is the eighth FRAMES Artist-in-Residence and today we are releasing the first installment of his series, where he talks to W. Scott Olsen about his approach to portrait photography and the way he is planning to address his FRAMES assignment.
FRAMES Artists-in-Residence programme is available for FRAMES Magazine subscribers only. If you are a FRAMES subscriber you can access Peter Freed's AiR page here.
If you are not our member just yet, you can find out more about the FRAMES Magazine and the entire FRAMES photography platform here.
Peter Freed is a New York based advertising photographer and commercial director best known for his character-capturing portraits. Drawing on his 27 year career as a photographer of CD's, billboards, movie posters as well as major magazines and advertising, Peter has broadened his storytelling skills to include film (www.otherhandfilms.com).
He has worked on assignments for Newsweek, Forbes, The New York Times Magazine, Esquire, Self, Departures, Business Week, and Premier. His advertising clients include FedEx, Cadillac, CBS, NBC, Texaco, KitchenAid, Merrill Lynch, Atlantic Bell, and the U.S. Army.
Peter is sought after by art directors and clients for his easygoing, highly creative, shooting style. He has taught photography at Pratt Institute, Maine Photographic Workshop, Santa Fe photographic Workshop, International Center of Photography, and international Photo Expos.
He has worked on numerous "Day in the Life" books and his beauty book on gray hair is published by Simon and Schuster. His portrait book PRIME won the gold medal from the Society of Independent Publishers.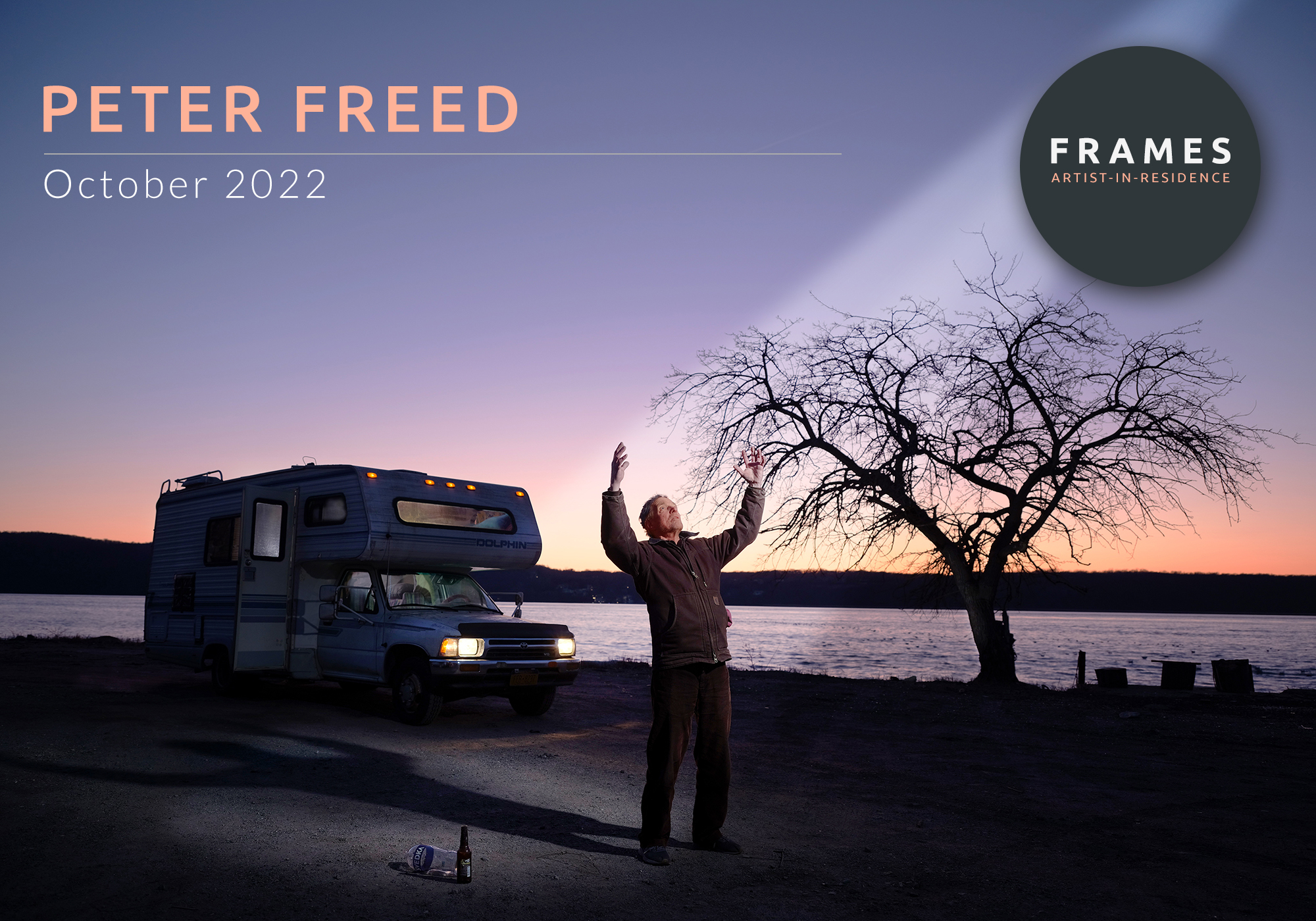 PETER FREED