Coney Island is one of the bedrocks of American mythology. It does not matter if you've never been there. If you are at all aware, you've heard the name. You've heard about the boardwalk, the beach, the rides. You've understood that this is a place of theater, a site for expression. It's one of those places where individuals somehow reveal something essential about us all.
---
"Coney Island People: 50 Years" by Harvey Stein
Published by Schiffer Publishing, 2022
review by W. Scott Olsen
---
Places like Coney Island are not easy places to photograph. It's easy to become cliché or sensationalistic. What is interesting there has little to do with the landscape, the ocean or the buildings. What is interesting is not so much what is there, but what being there is like.
To capture in a photograph what someplace is like, the mood and emotion, when the very idea of the place is huge and complicated – think psychology, sociology, ethnography and cultural critique, think pop culture and race and gender and class – is a remarkable achievement.
"Coney Island People: 50 Years" is a remarkable achievement.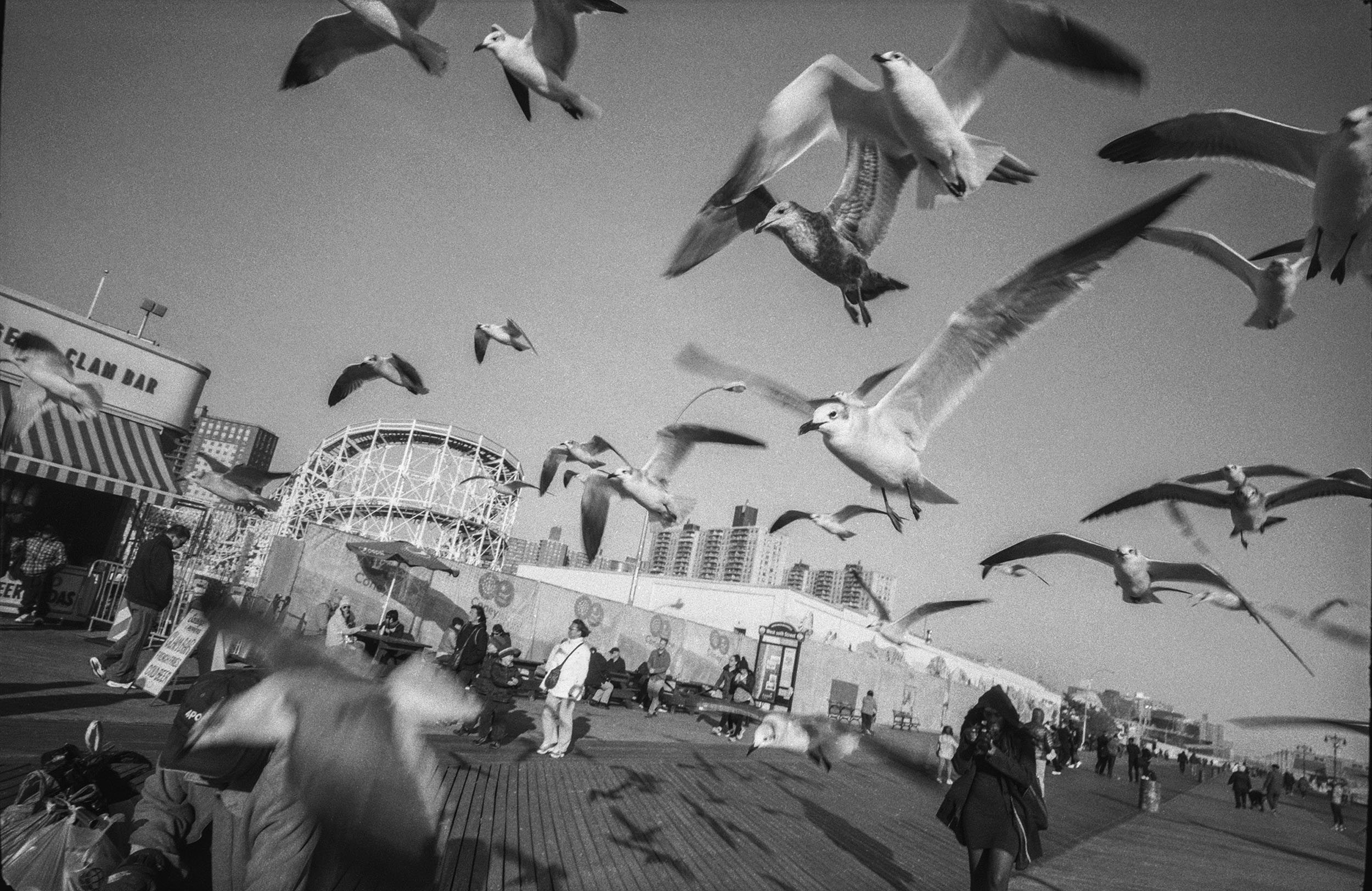 "Coney Island People: 50 Years" contains 174 black and white images, most of them taken in the harsh light of midday. They are heavily grainy. And they are taken during every season of the year. Most of the images are some version of a portrait. Men and women often look directly at the camera. Nonetheless, many of the images are surreptitious candids, too.
As the title suggests, this is a book about the people of Coney Island. People are the subject here. Stein's subjects, more often than not, are centered in the frame, calling attention to the portrait aesthetic. But there is nothing staid or formal here. This is a book filled with energy and volume.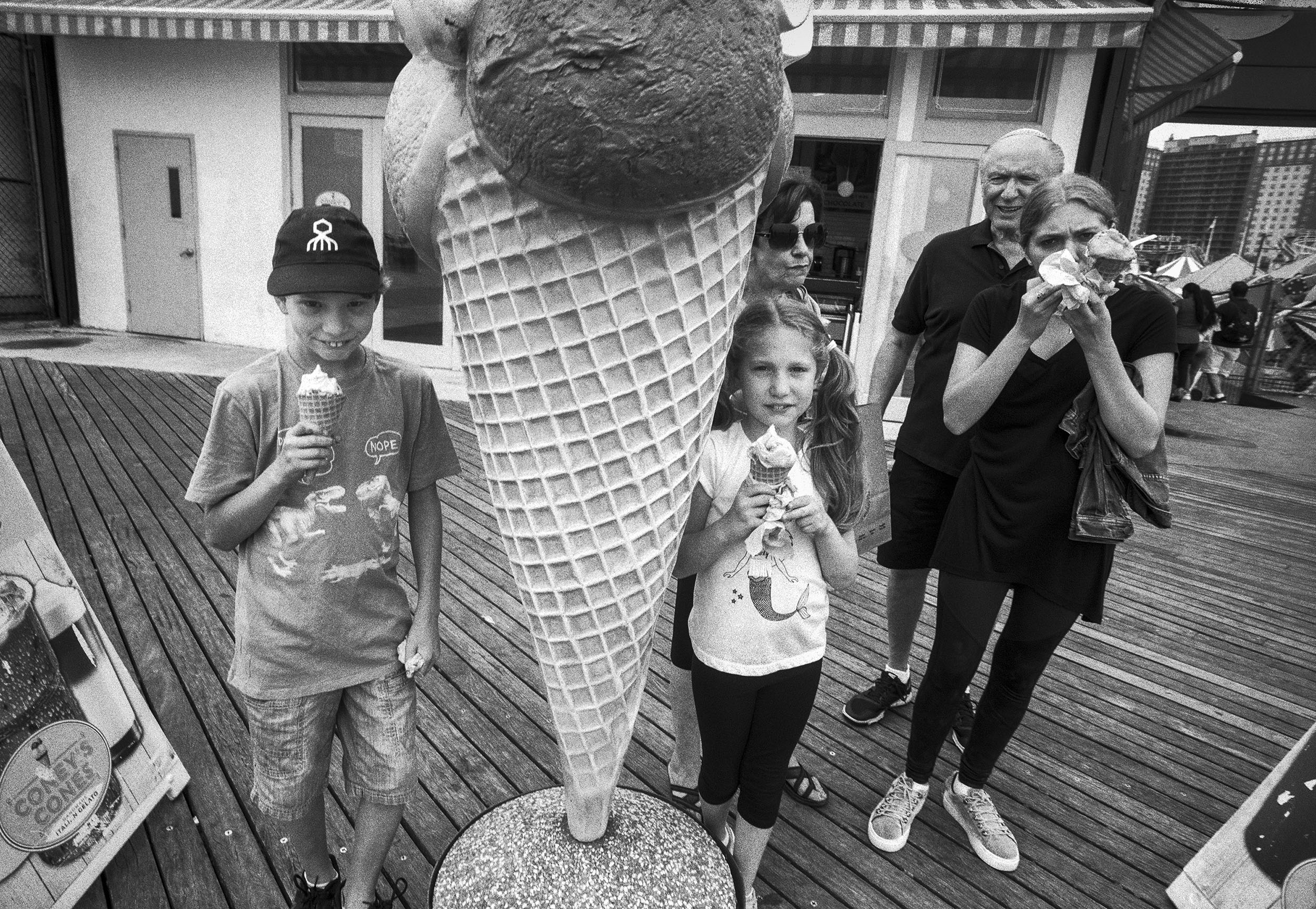 The images have a historic feel. There is something nostalgic about each of them. Yes, while a lot of these images were taken what we consider to be a long time ago now, the black and white grainy aesthetic not only gives the usual timeless feel but also transforms the images from pictures of people to pictures of moments in an ongoing, large-scale narrative. It's a bit like re-reading favorite parts of a much-loved novel. You know the plot. You know where it started and who the characters are. But, oh my, this scene gets better every time I read it.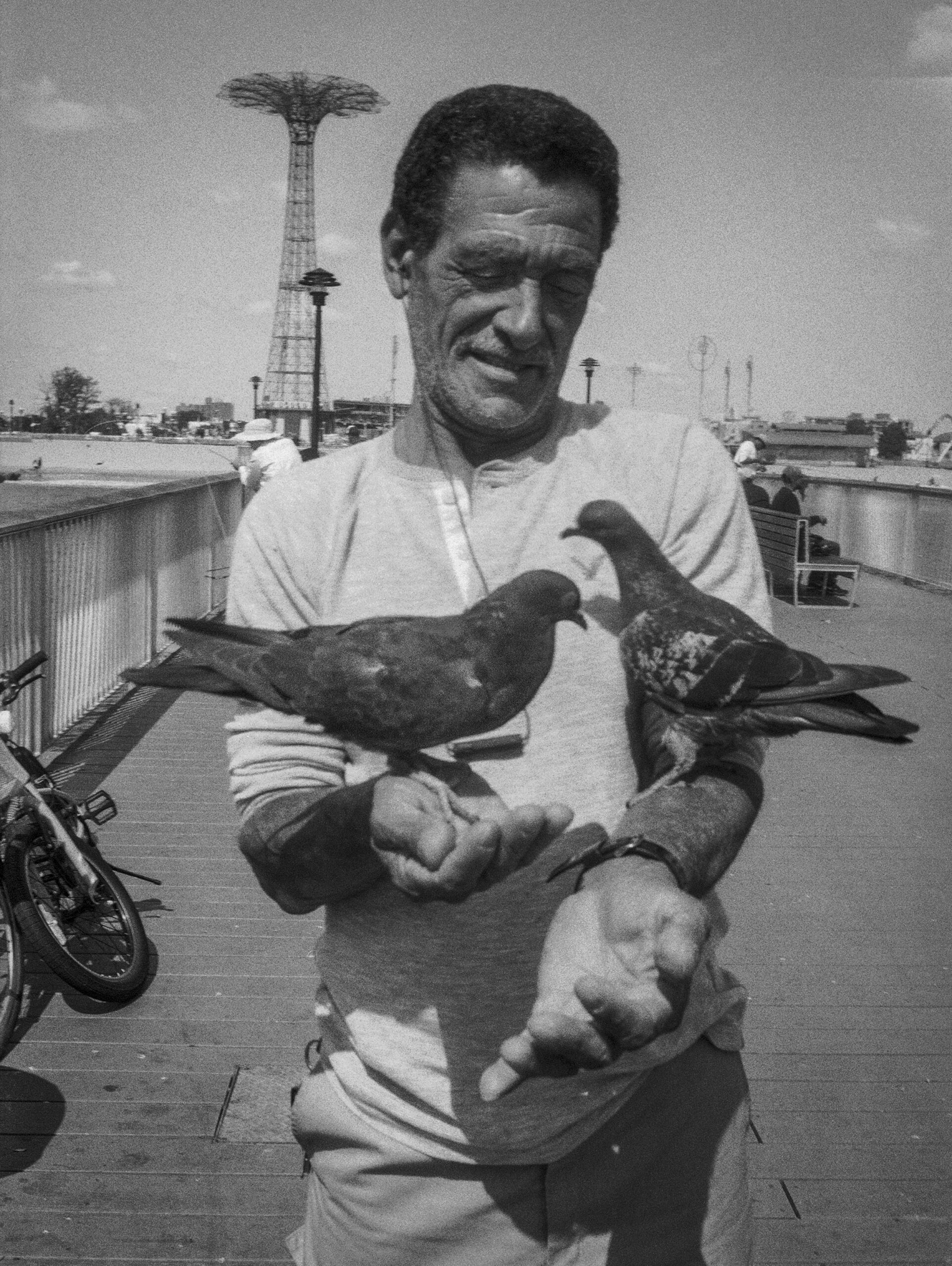 These images are neither loving nor sarcastic. They are neither defense nor indictments. They are, instead, evidence of the breadth of what Coney Island hosts. One way to explain these photographs would be to say that each of them is a moment of display. In every image something true and essential is being shown. Each images captures a moment of expression. From playing with a beach ball, to eating a hot dog, posing with an American flag, jumping off the boardwalk, or standing around with insufficient clothing, none of these images, including the few of people sleeping, are pictures of people saying "look at me." Instead, these are images of people, unapologetically, saying "this is who I am, today, in this place."
"Coney Island People: 50 Years" is very much more about the people of that place than the photographs, even though the photographs are the lens through which we come to see the milieu. To this end, there are several small essays and place-centric information.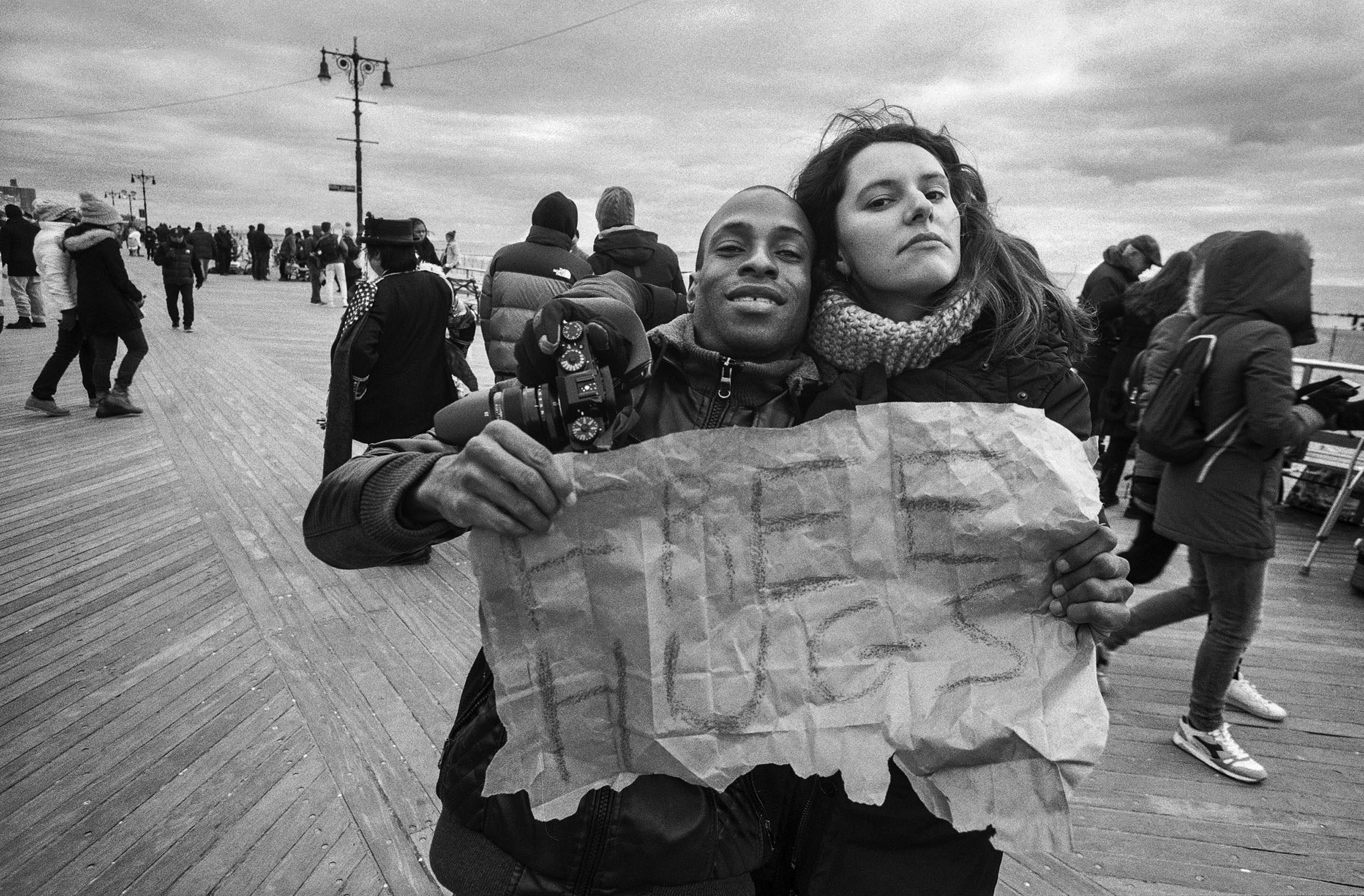 In an introductory essay titled "Wide-Eyes Wonder: Harvey Stein's Coney Island," photographer and critic Virginia Hines writes,
"The Coney Island you think you know is partly real, partly a product of the primordial soup of memory, imagination, and repressed anxieties that we conflate with objective reality… For half a century now, Harvey Stein has turned his wide-eyed Leica on Coney's spectacle, pressed close with a light-bending, space-warping 21mm lens that improbably stretches and bends the whole electric wonderland into the frame. His camera makes gods of the men, women, and children who enter its field of view. Indeed, to photograph such a place with a "normal" lens would be a crime against photography… what Audubon was to wildlife, Stein is to Coney's fauna: comprehensive, meticulous, curious, tenacious, artistic, and inspired. His protagonists are the most specific of individuals, transformed into archetypes."
Then, after the images, the book contains several brief interviews. The first is with Dennis Vourderis, co-founder of the Wonder Wheel (don't call it a Ferris Wheel). Another interview is with Dennis Thomas, President of the Coney Island Polar Bear Club (they go swimming in winter). Both interviews give us a deeper understanding of the history and activity and idea of Coney Island.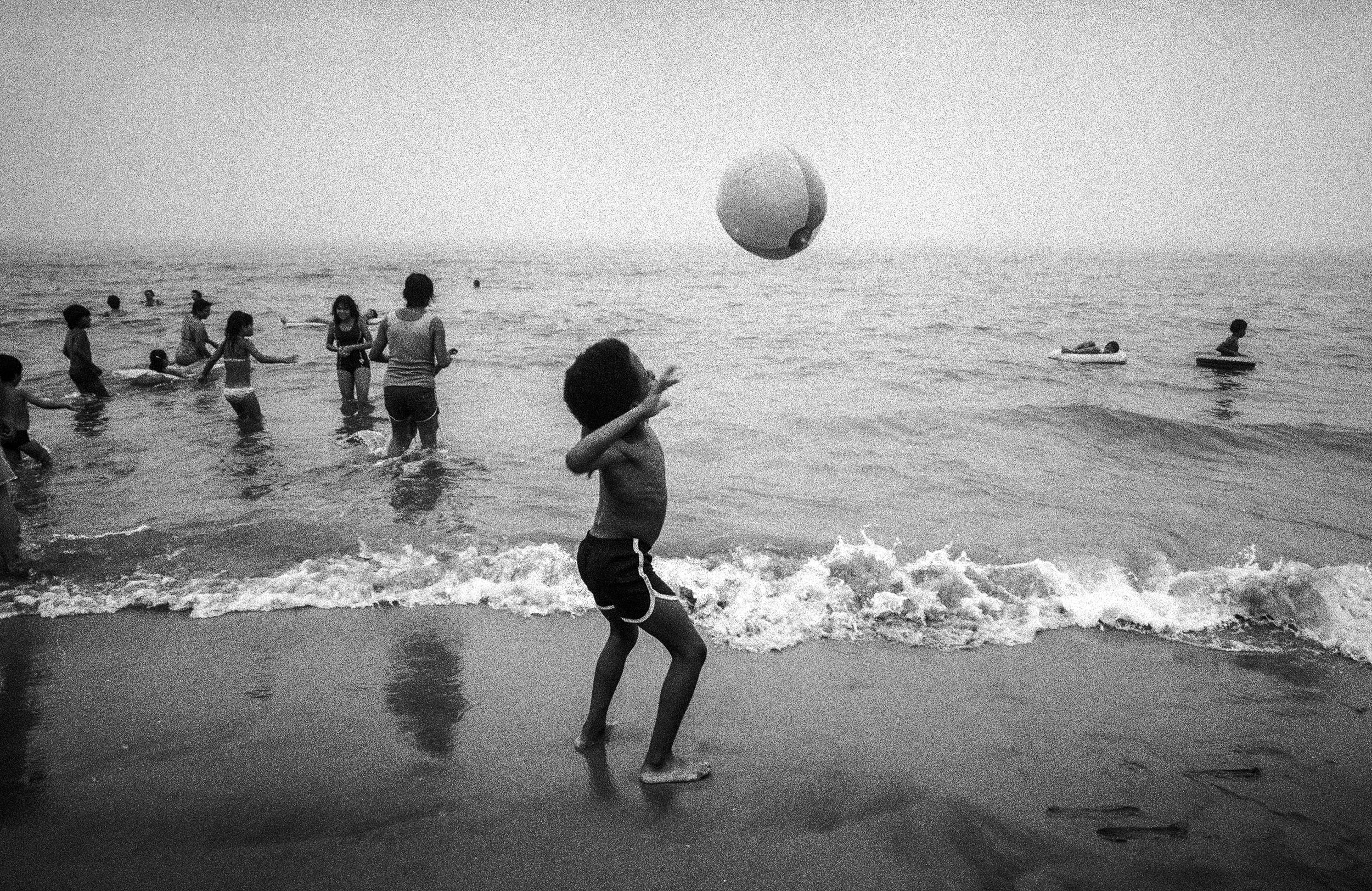 There is also a brief essay by Alan Klotz, owner of the Alan Klotz Gallery in Manhattan. He writes, "Stein shows us that there is a Coney Island continuity that maintains itself through all this…that the place is greater than the force is molding it. Its denizens are the ones projecting its aura. They bask in its glow but consciously take the risk of not sanitizing it. A little of the tawdry is fitting and proper here at the end of Brooklyn, at the edge of America. Harvey Stein is seconding that motion in every picture he takes."
The book ends with a timeline, Coney Island from 1609 to 2020, compiled by Stein and John Manbeck. Another gift toward understanding the place.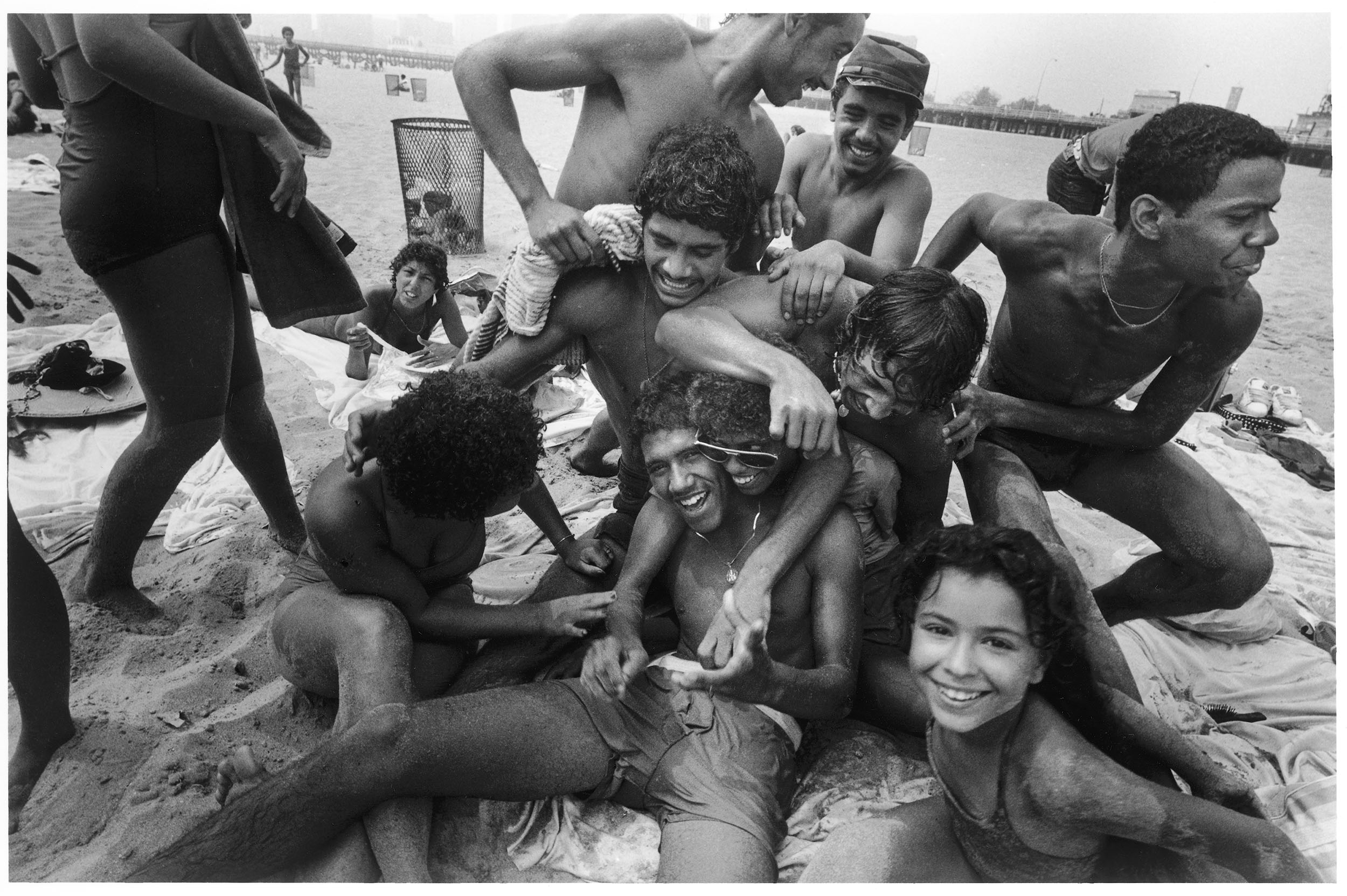 Finally, and most importantly, though, "Coney Island People: 50 Years" is a wonderful book of photographs.
Stein has a well-known and particular talent as a documentary photographer. His New York street photography has been described as elevating the mundane to a space of wonder, and "Coney Island People: 50 years" is his third book about Coney Island. He is the author of nine previous books, teaches at the International Center for Photography, has taught at the School for Visual Arts, the New School, Drew University and elsewhere. His work has been widely exhibited in the United States and Europe.
In his own introduction, "Between Dream and Reality: A Continuation," Stein writes,
"Photography is a personal odyssey, a way of discovering my rooms and putting them in order. It is a way of living; It encompasses and pervades my life…For me, a photograph is a fragment of reality rescued from the anonymity and flow of life at a fraction of a second; It becomes a memory the instant it is made…I make books because I have stories to tell and want to share some of my visions; Because I am passionate about a subject and want to explore it over a long time period with my camera. I do a book because I have to, because I wish to add my voice and viewpoint to the conversation. Might I say that I do a book to change people a little, and to think about and perhaps experience the world a little more fully."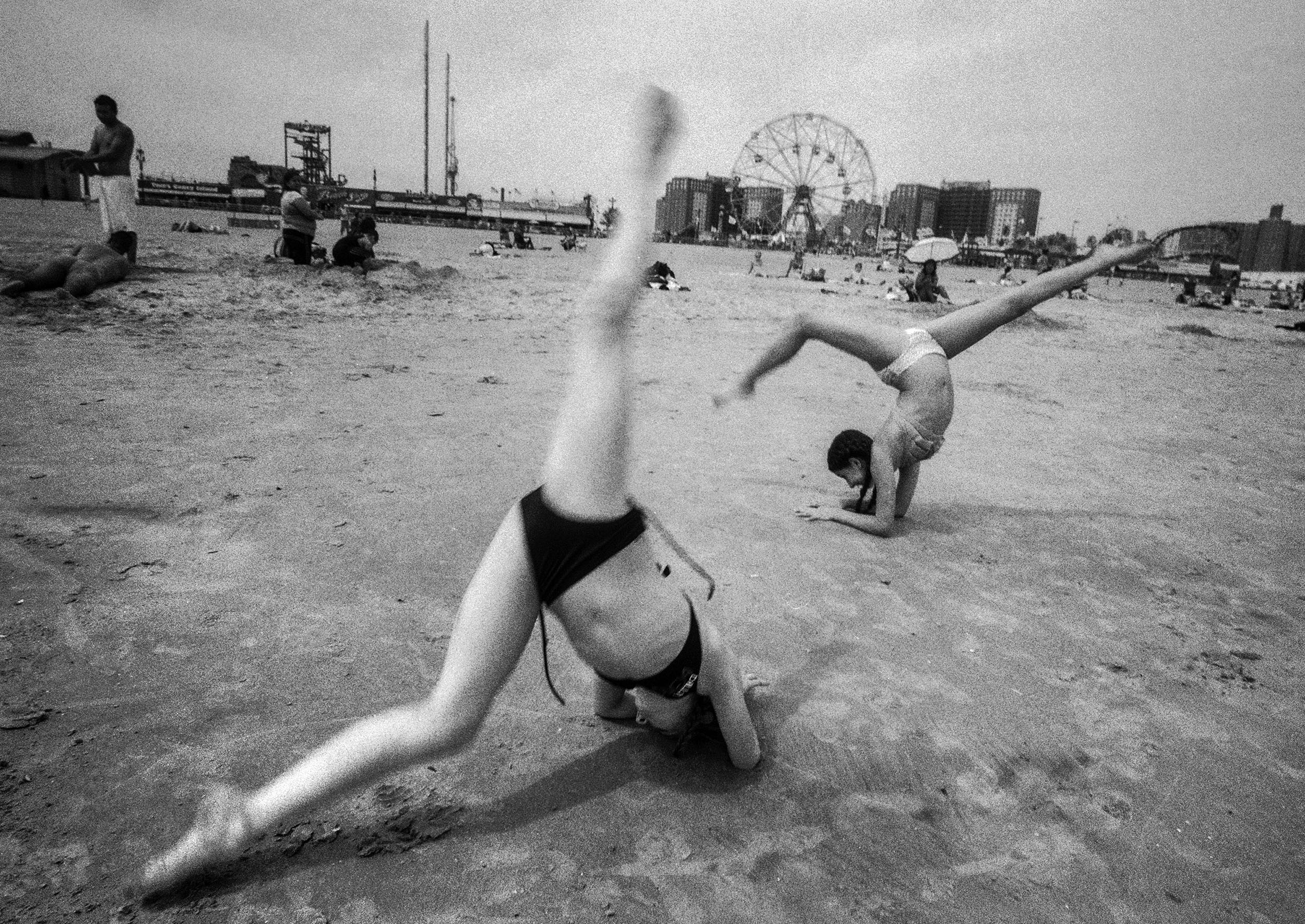 Each of the images is personal. By this, I mean they are honest and almost intimate. They are not shy. Yet they are not invitations. They are, instead, revelations.
Some places become large cultural stories over time, and some stories become essential. When a photograph of an individual can capture that idea, there is both gravitas and joy.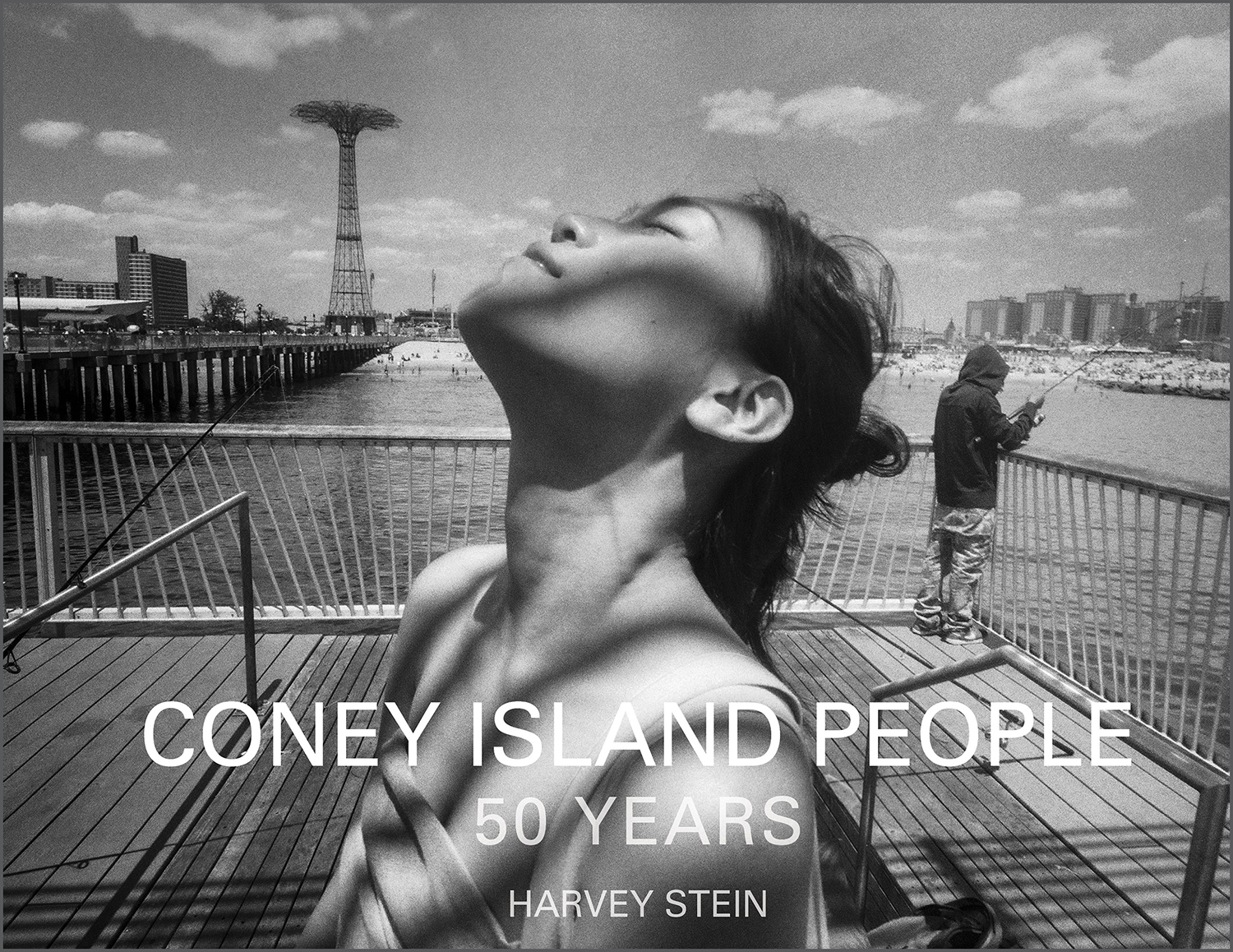 HARVEY STEIN
A note from FRAMES: if you have a forthcoming or recently published book of photography, please let us know.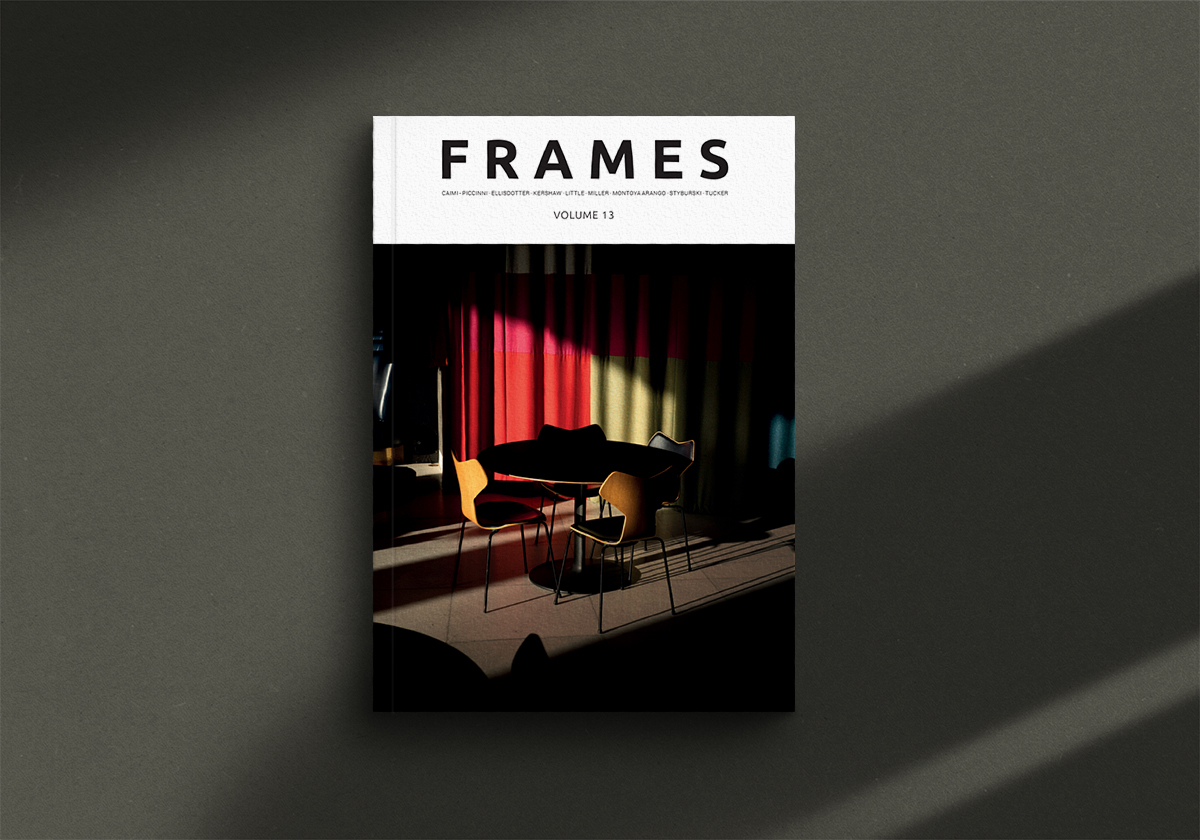 Every year we release four quarterly printed editions of FRAMES Magazine. Each issue contains 112 pages printed on the highest quality 140g uncoated paper. You receive the magazine delivered straight to your doorstep. We feature both established and emerging photographers of different genres. We pay very close attention to new, visually striking, thought-provoking imagery, while respecting the long-lasting tradition of photography in its purest incarnation. Learn more >>>
---