I took this photo in 2019 while driving back home from my one-month residency in Wilson, NC for the Eyes on Main Street Photography Program. I had been making night photographs for a few years prior, mostly in Detroit where I published my book of night work titled, "A Detroit Nocturne", mainly concentrating on documenting urban architecture that is small in size and generic in design. Most were commercial establishments run by small business owners and the overall look of the architecture has a very American midwestern vernacular style to it. I've continued making additional night work now for the past five years, mostly, but not all, within a couple of hundred miles from where I live in Chicago, expanding my work to include not only my home town, but small rural towns in southern Illinois, southwestern Michigan, and Indiana.
This image was a perfect example of what I'm usually looking for. Challenging lighting that illuminates the subject in a theatrical way, even though the subject is lit only by street lights, or a mix of mercury vapor, incandescent, LED, daylight, and neon. I base my color balance on the subtle overall ambient light temperature and then let the other sources fall where they may, assuming they have a stronger overall dominant lighting effect like the acidic green cast of color in this case.
I think the visual key to this image is the word "Ice Cream". It's a surreal part of the overall picture, contradicting the harsh, rigid, angular construction of the building with the soft, creamy, smooth consistency of delicious ice cream. It's a strange juxtaposition of elements that really pushes this image to a higher level and the dark green forest in the background providing a backdrop that doesn't distract from the main visual, but also questioning the location as to why this place is stuck in the woods.
I was elated to have discovered this scene and as with most of my night photography, half the effort is driving around for hours until you come across something that grabs your attention. This one made the grade.
What do you think are the TWO most impactful features that make your image a good photograph? Don't be shy!
I love the dramatic, mixed lighting and vibrant color. For me, these are what make this a successful photo.
If you could make this photo again, what would be the ONE thing you would like to do better or different?
Because I am so deliberate and slow with my framing, composition, and point of view, there are very few options left after I have decided to take the picture. Doesn't always mean they are a success, but I feel I've done the best I could at the time, and my instincts have guided me to the right decision. I never crop my pictures and always compose the full frame.
Dave Jordano shared this photograph in the FRAMES Facebook Group.
Photographer
Dave Jordano, Chicago, Illinois
Equipment and settings
I used a Hasselblad H6D-50c medium format digital camera with their 28mm wide-angle lens coupled with their HTS1.5 tilt/shift adapter, mounted to a Gitzo tripod. Exposure was 2 minutes, 8 seconds, f/11, ISO200.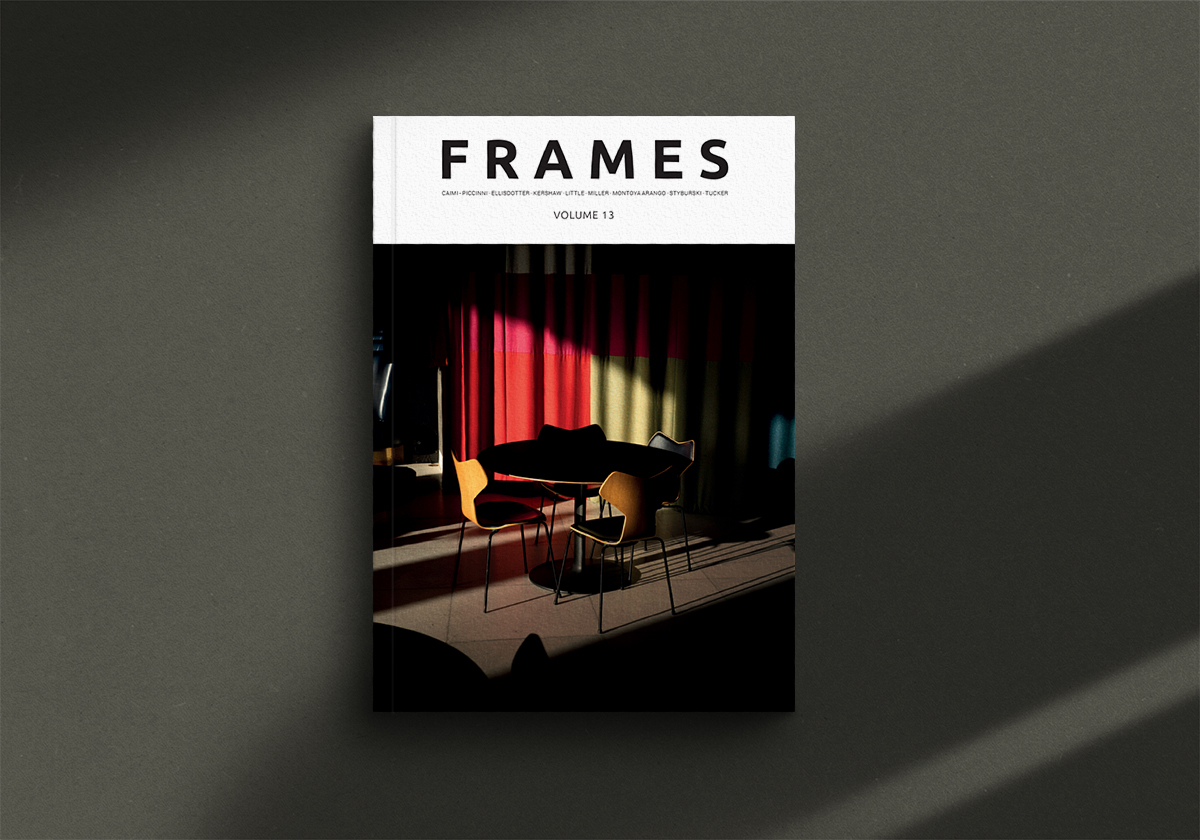 Every year we release four quarterly printed editions of FRAMES Magazine. Each issue contains 112 pages printed on the highest quality 140g uncoated paper. You receive the magazine delivered straight to your doorstep. We feature both established and emerging photographers of different genres. We pay very close attention to new, visually striking, thought-provoking imagery, while respecting the long-lasting tradition of photography in its purest incarnation. Learn more >>>
---