Magnum photographer Harry Gruyaert's work has always been thrilling in the way it articulates a particular way of seeing. He has had the good fortune to travel widely, and whether he's taking images in Belgium or Morocco, London or Paris, airports or alleys, it's not that he sees things differently.  He emphasizes differently. He photographs things we've all seen – think about TV Shots, his documentary/commentary on British society made of photographs of television screens – but never seen quite the way he does.
---
"Between Worlds" by Harry Gruyaert
Published by Thames & Hudson, 2023
review by W. Scott Olsen
---
Gruyaert has said, "I photograph colors, movements; it my way of perceiving the world."
Color and movement. These are staples for any good photographer, but they are also what can make an artist unique.
Between Worlds, Gruyaert's new book, is a deeply wonderful new collection of images taken throughout his career. In every one there is a border, a threshold, something that interrupts the immediate image. Most often, there is some version of a window that separates the scene, creates dissonance, and includes reflections that bring in unexpected content.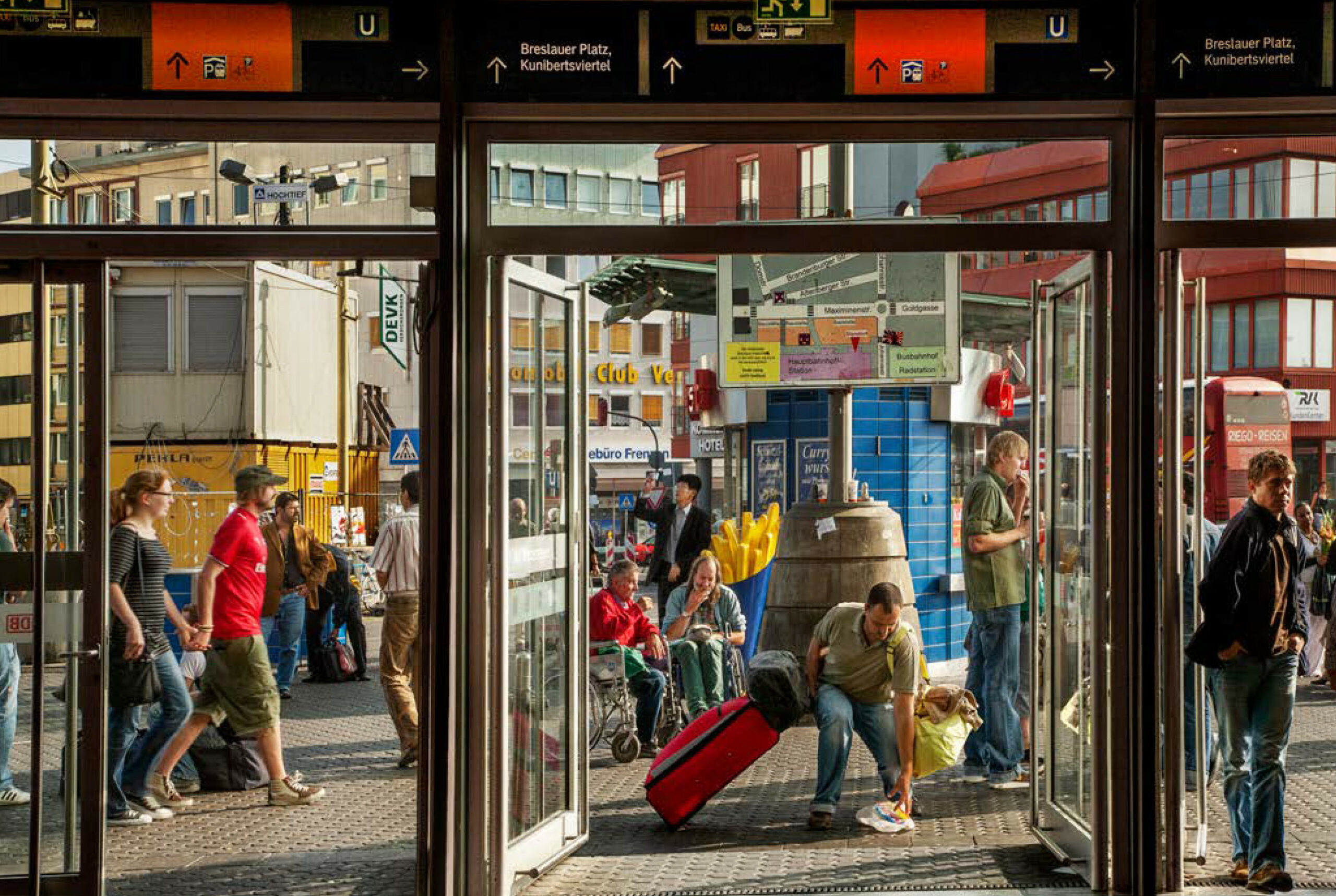 Every image is doubled, if not more. This produces a number of effects. First, it makes the identification of the image's subject appealingly complex. Am I looking at the foreground, or the background on the other side of a sheet of glass? What about the inclusion of reflections? How many layers does this image actually have? Where am I in relationship to the perceiver's point of view? Am I inside or outside of the image's intent?
One of the things that's fascinating about this collection is the way every image has multiple narrative lines. There is a story embedded within every layer and around every reflection. For example, the image could be something as simple as a young woman sitting in the window of what appears to be a coffee shop. In this image we have the presumed position of the photographer/us, then we have the foreground before the window, then we have the woman on the other side of the window interior to the store, and then we have some background behind her. And we also have in the window the reflection of what is behind the photographer – trees and cars and street signs. There are at least six different levels of content within this image, each one with its own contextual and narrative interest.
The images in this book invite examination. They reward examination. And after the initial joy of growing comfortable with many layers of content, the question becomes: What is the relationship of all these layers to each other and then to us? Between Worlds is a state of observation where we are both displaced and omnipresent. We do not so much receive an image as much as engage with an image. These images ask not so much for our emotional response as our participation with a multifaceted narrative that is not contained within any one layer.
It's a bit like the recent movie, Everything Everywhere All At Once. Of course, the plot lines are not the same. But the idea of holding multiple levels of now as being simultaneously present is fascinating and maddening and finally deeply rewarding in a way that is impossible to reduce to a single topic or thesis statement.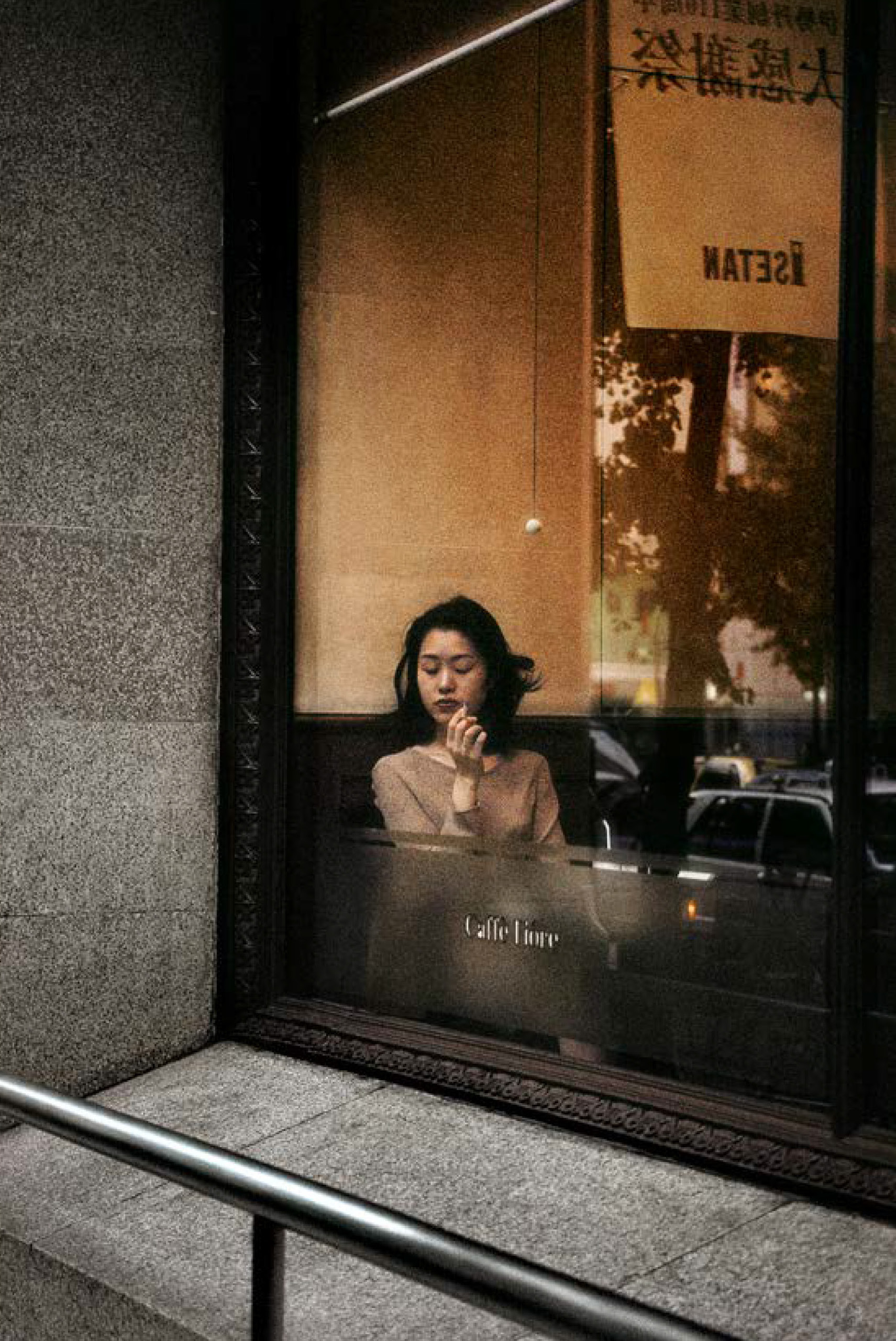 The images within Between Worlds span the entire planet as well as decades. The cover image is from Moscow in 1989. Other images range from New York City to Israel to Belgium to Paris to Tokyo, Istanbul, Madrid, the Dominican Republic, Tunis.
One image, from New York City in 1985 is a street scene, with a windowed storefront at a corner. Both the multiple window panes and the streets move in angles to each other. It is impossible, looking at this picture, to confidently place where everything in the image is in relationship to each other. It's tough to tell what we're seeing straight in front of us and what we're seeing in reflection. But the jumble is a creative symphony of goings on.
A simpler image from Gao, Mali, in 1988 simply shows a vacant room, a glassless window, some fabric blowing in what is perhaps a breeze, a vacant red chair, and through the window opening people walking on a dirt street. The green walls the red chair are a compositionally wonderful pairing, the frame within a frame of the glassless window isolates the narrative outside. Light coming in from another window in a different wall illuminates the chair. So many stories in one frame. There is so much movement and color.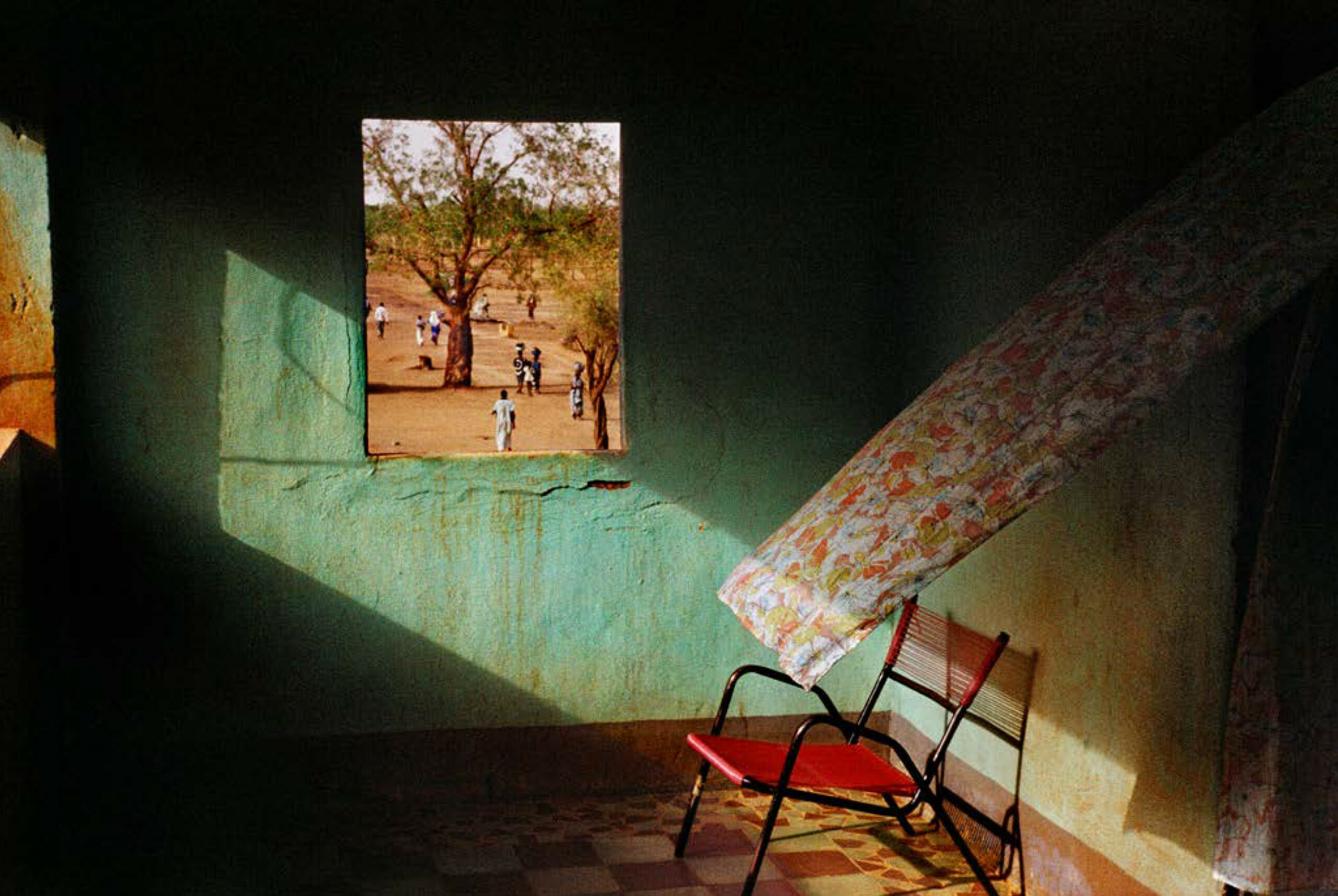 Another image from is from Madrid in 1993 and appears to be taken outside a subway car, through a sheet of glass to a man and a woman sitting inside the car. Between them is another window looking to a subway platform on the far side where two nuns talk to a woman and a young boy. There are more people next to them. Every layer here is a story. There is the story from the observer, the story from the two inside the car (the looks on their faces speak volumes), the story from the four the far distance.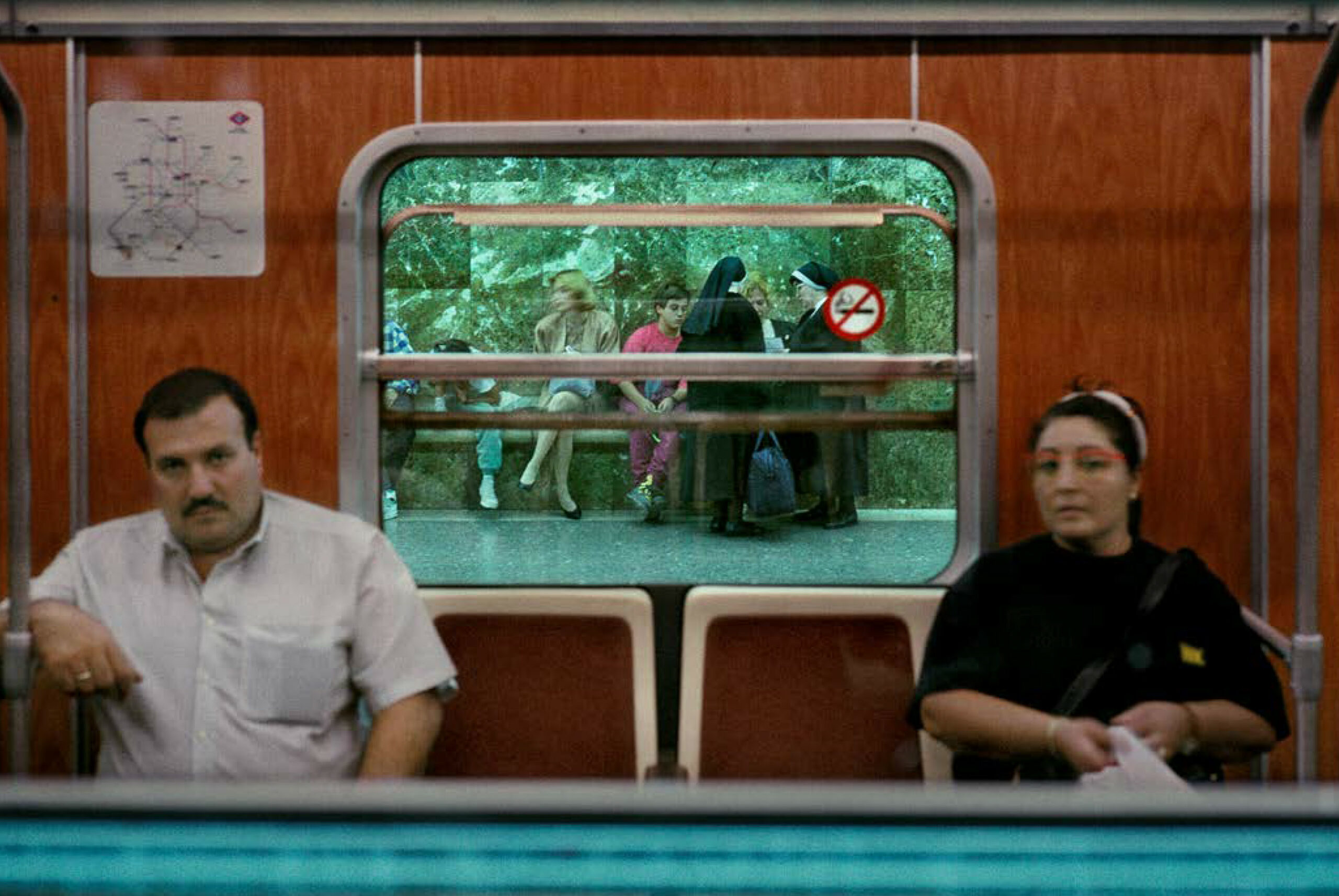 A picture from New York City in 2020 is again a combination of direct vision, obscured vision, reflection, perhaps even reflections of reflections. And there is no need to tease them out. The gestalt is the center of joy and fascination.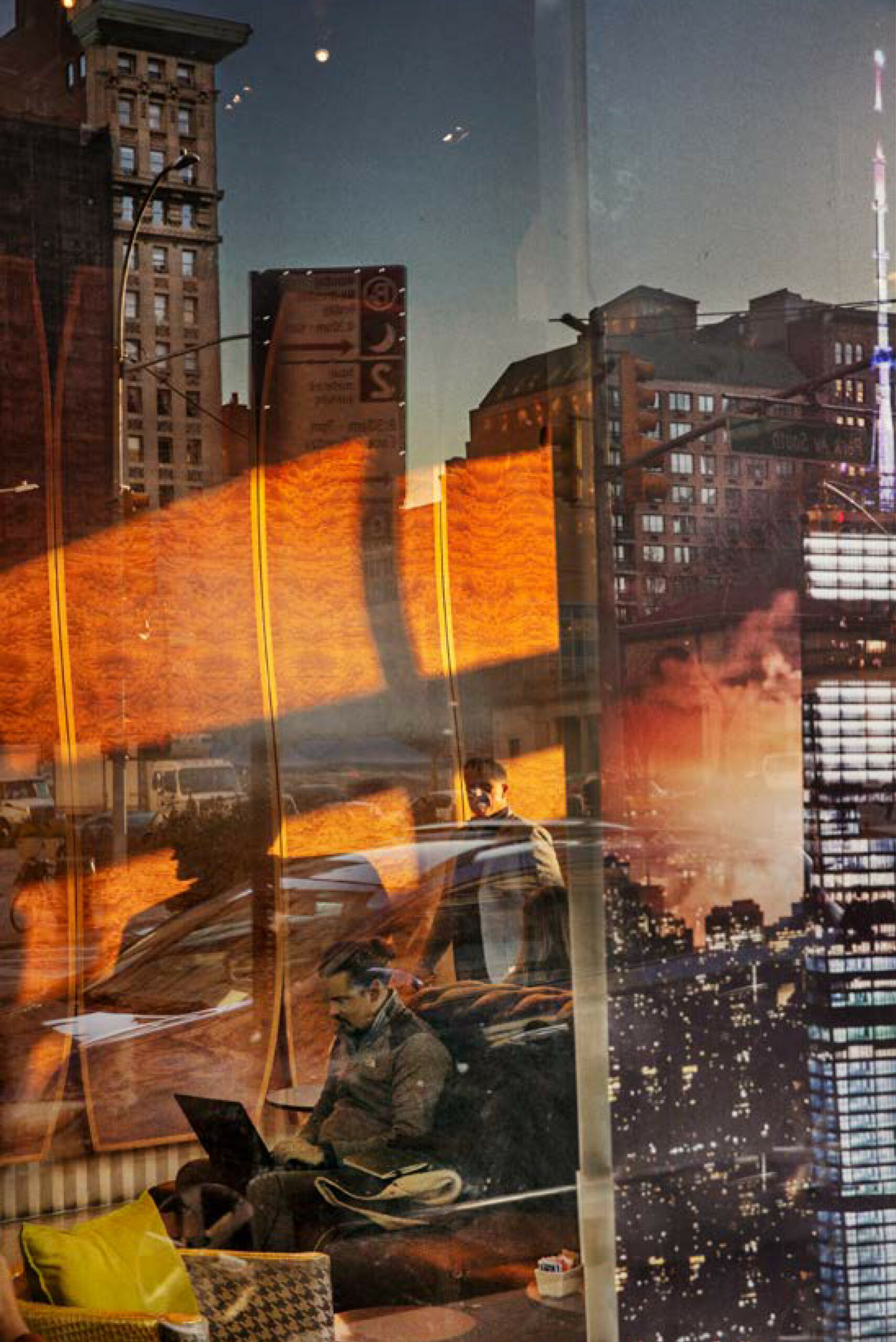 There is so much going on in all these images and the result is not confusion as much as a nuanced and sophisticated complexity.
In his afterword to the book, critic and curator David Campany writes, "This book brings together images by Gruyaert from many places and many stages of his long artistic life. To make each one, he has stood with his camera at a threshold of one kind or another. A window. A doorway. A screen. A reflection. In other words, these are images made at those complicated yet poetic points between worlds. For centuries, painters have been fascinated by thresholds, and for a number of reasons. A pictured threshold can imply a narrative while leaving everything suspended and unanswered."
A bit later, Campany continues, "For Gruyaert, making threshold images means bringing together different light levels and different color temperatures. Neon and sunset. Warm tungsten on a cool day. Crepuscular street light and the bright fluorescence of a midnight launderette. It also means bringing together different dimensions of human experience. The consumer theater of a shop window, and the drab reality of the street that reflects. An empty room and a lively world outside. Walkers on roadsides and drivers sealed in cars."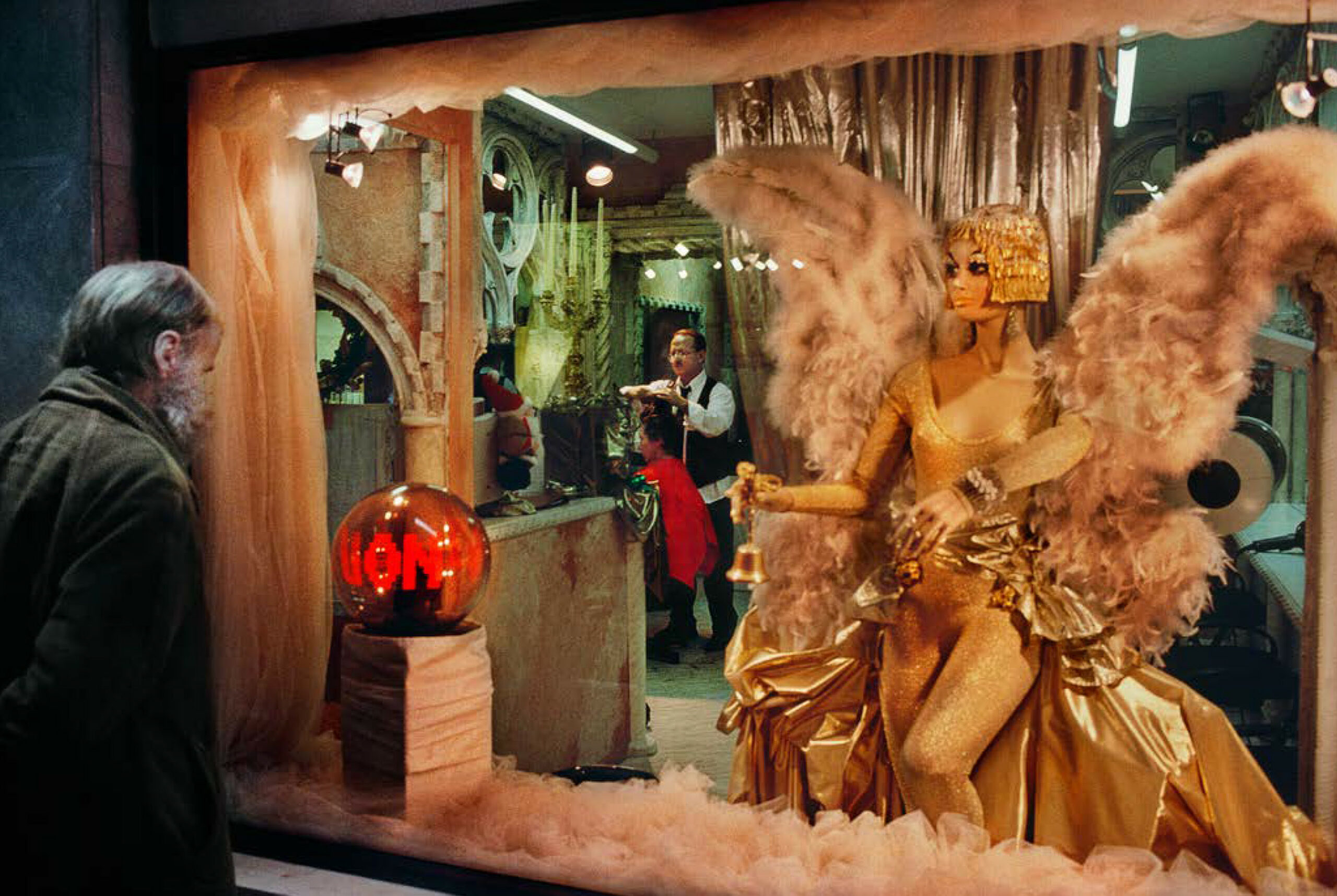 Gruyaert's career has long included borderlands – airports and beaches and more. One if his books, titled Rivages in French, would be Edges or Shorelines in English. There is something deep-core wonder-making about any border, and when the division is any type of porous, we marvel at how the worlds mingle and intersect.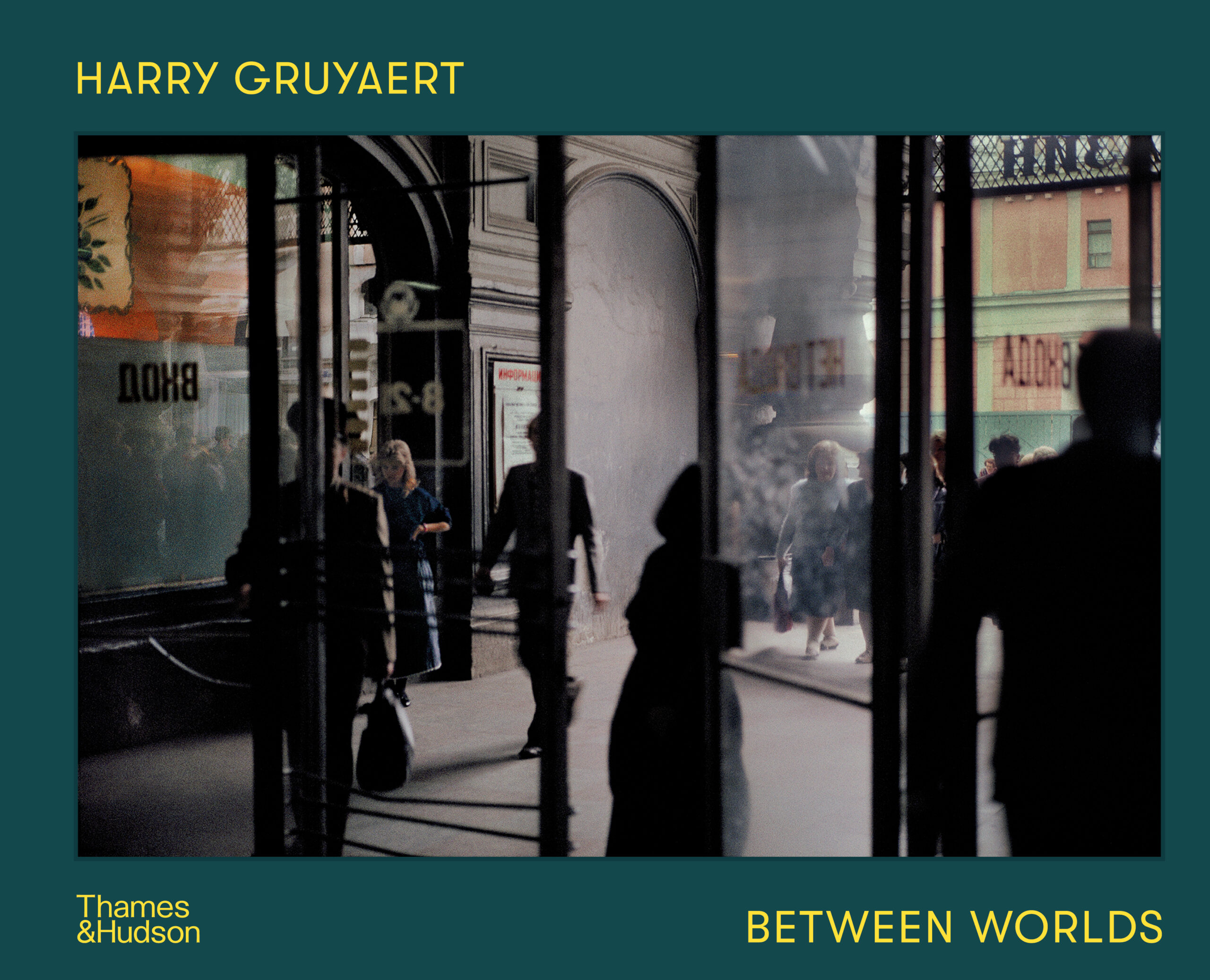 A note from FRAMES: if you have a forthcoming or recently published book of photography, please let us know.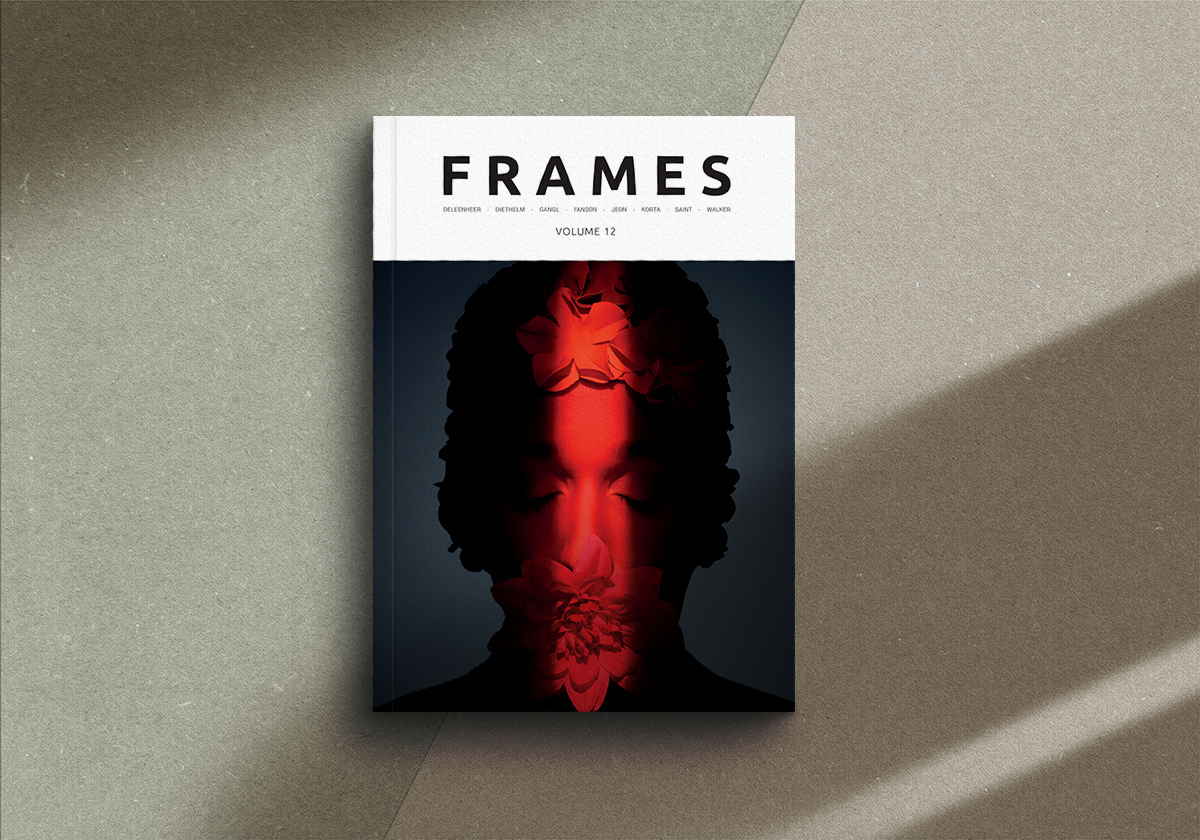 Every year we release four quarterly printed editions of FRAMES Magazine. Each issue contains 112 pages printed on the highest quality 140g uncoated paper. You receive the magazine delivered straight to your doorstep. We feature both established and emerging photographers of different genres. We pay very close attention to new, visually striking, thought-provoking imagery, while respecting the long-lasting tradition of photography in its purest incarnation. Learn more >>>
---