There's a woman on the corner selling something. Many people are selling things – this is Mexico City's busy Centro Histórico district, after all. But this woman and the living diorama around her where she sits on a wall with her wares catches Keith Dannemiller's eye and interest. He senses something – a story, however subtle.
The woman is selling plastic shirtsleeve covers. As he gets closer, Dannemiller realizes she is not handing them to customers in the usual manner. She is waving her goods about and offering them to buyers using a mechanical hand attached to a rod. He captures the moment, smiles, continues his walk. La ironía.
Mexico City culture and the idiosyncrasies of its residents is ripe with irony, Dannemiller explains. Life's little ironies (las [pequeñas] ironías de la vida) abound, as does healthy respect for the irony of fate (las ironías del destino).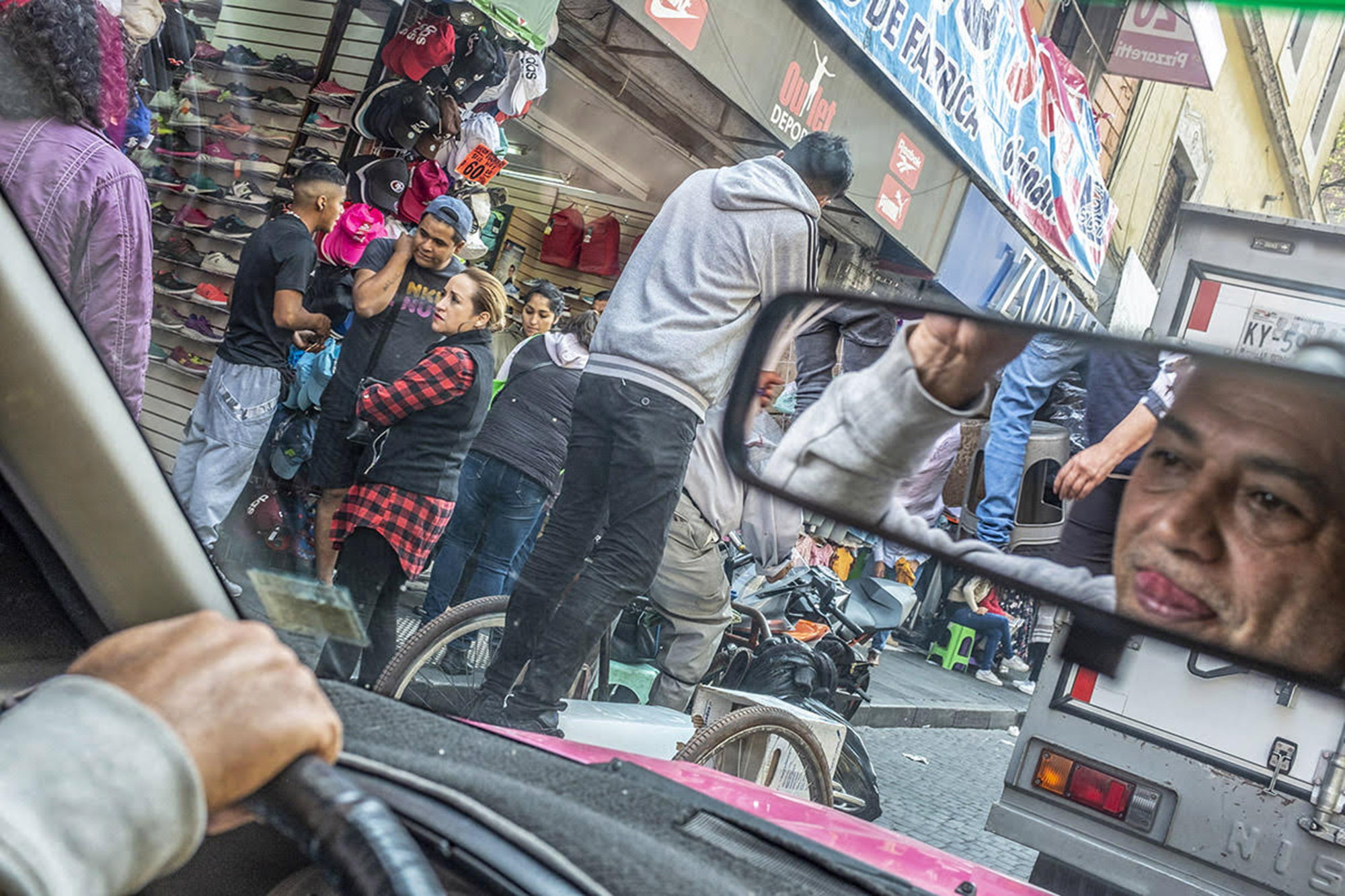 After more than 30 years living in the city, he continues to be mesmerized by Mexican culture and the thrill of being "juiced by the streets."
Like the late Chava Flores, the city's ever-popular urban folklorist and singer who chronicled Mexican life by writing about ordinary people and politics—and who wove common language, double meanings, sharp humor, and irony into his lyrics, Dannemiller, strives not only to document life on the streets, but better understand the Mexican people.
Originally from Ohio, Dannemiller was living in Austin, Texas in 1986 when he covered the elections as a photojournalist in Chihuahua, Mexico. While there, he met a Mexican photographer with connections to the photo agency Imagenlatina that ultimately led to a collaborative opportunity for Dannemiller after left the U.S. to live in Mexico City in 1987. His work with Imagenlatina resulted in two trips to the Middle East in 1988 and 1989 to cover the Palestinian Intifada. He is currently an independent photographer but has also worked for U.S. photo agencies Black Star and Saba. He's covered everything from Nicaraguan Recontras to Guatemalan refugees to street children in Mexico City, and life on the U.S.-Mexico Border. Pre-pandemic, he also led photography workshops in Mexico City.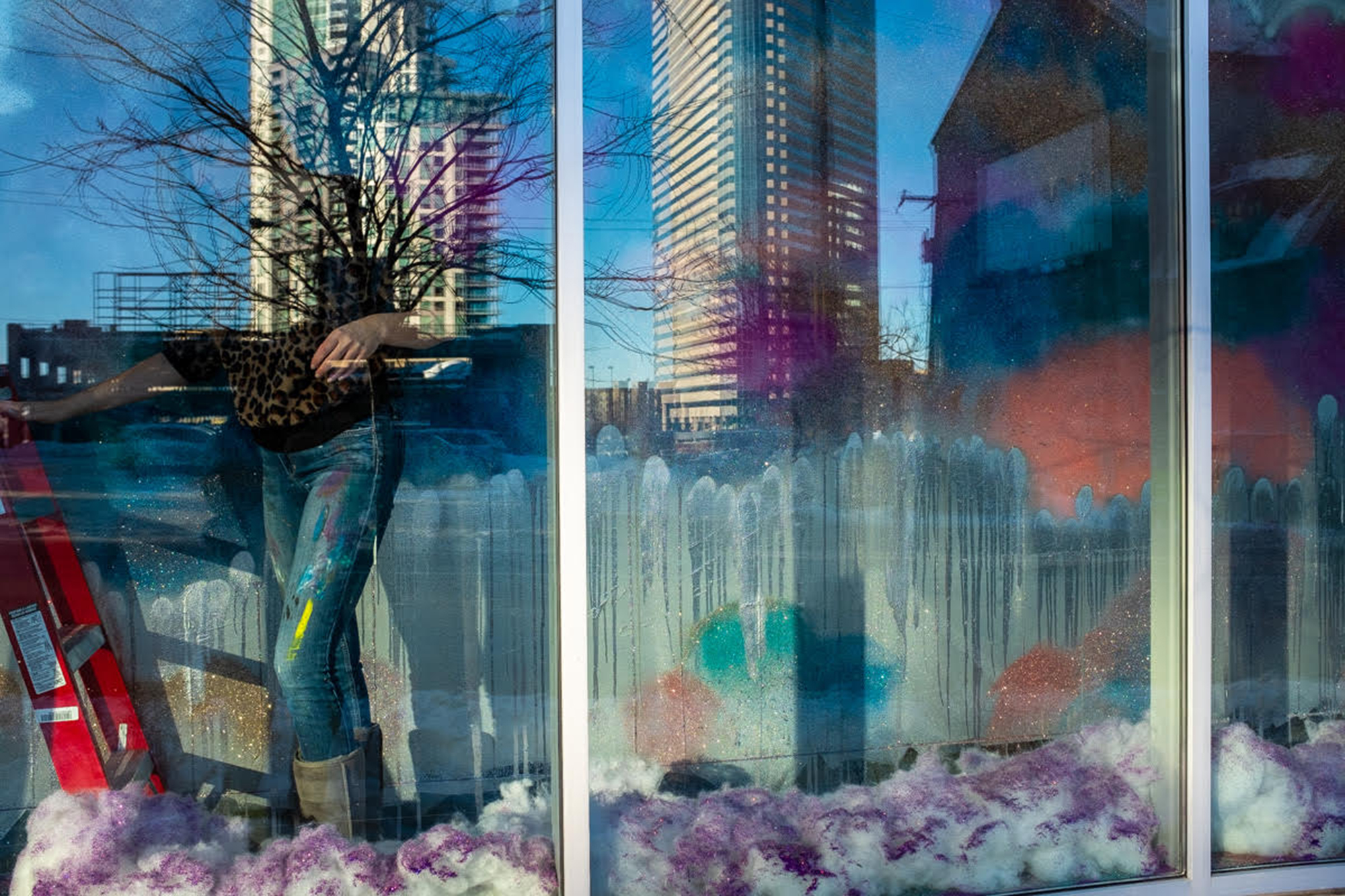 With most travel halted due to COVID-19 and his city excursions limited for the most part to a 16-block radius near his home, Dannemiller, like many photographers, is taking a more introspective approach to image-making these days.
"I have become more contemplative about what I photograph and why I photograph. I wanted to look at what happens when I have time to think about it," he says.
"I wasn't blocked artistically. The pandemic gave me the opportunity to come up for air. It allowed me to stop and think about some questions. I asked myself, what are the emotions that make me walk, and look and really examine my process of seeing and photographing."
Preparing for a virtual photography talk in September helped him home in on the big question – WHY? What exactly is the driver or interior force that causes one to get up every day and make images? Especially now.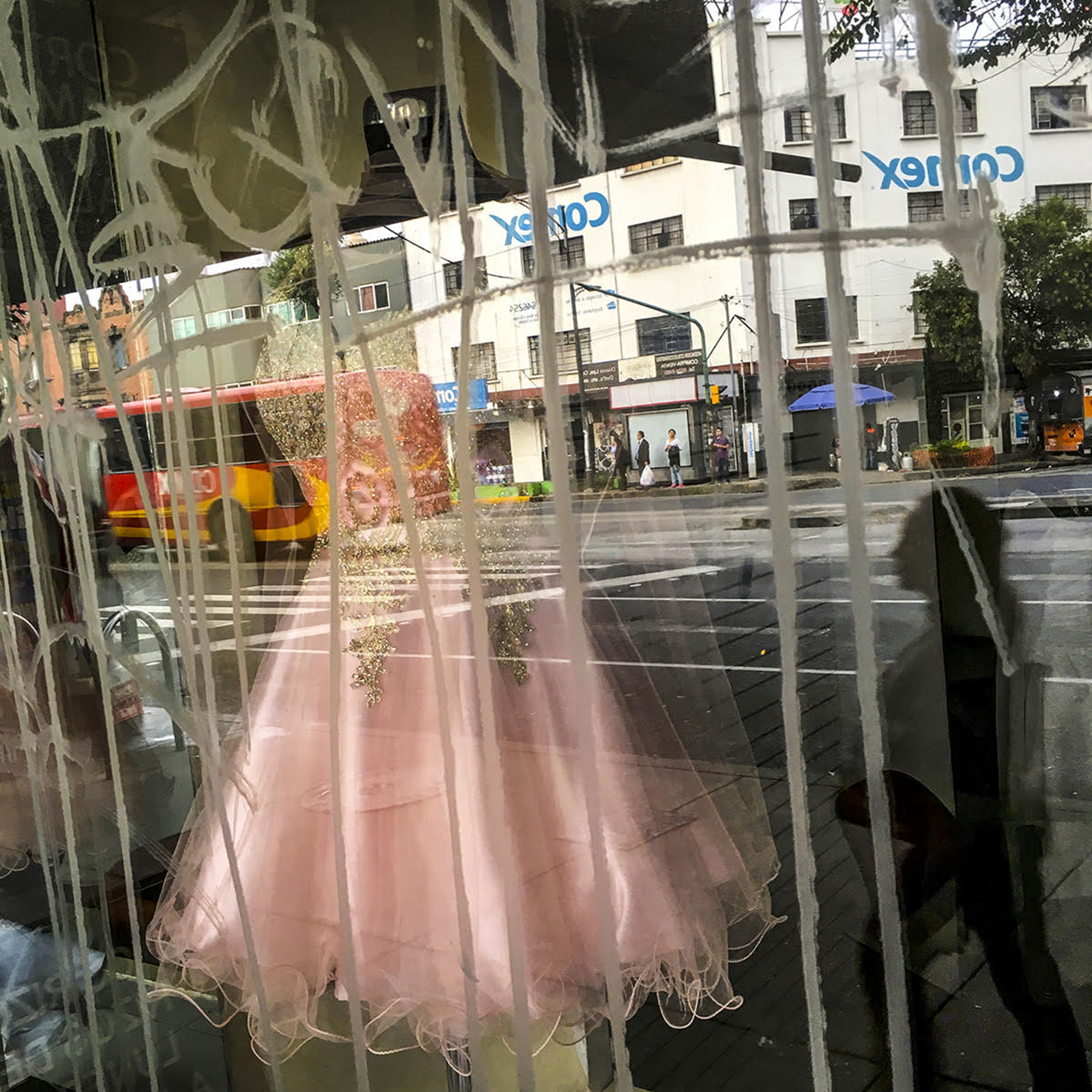 Alchemy and Abstraction
Dannemiller quickly ticks off his answers to why:
Greater understanding of humanity and especially the Mexican people; put order into the constant chaos of the street; look for irony as a way of saying something – a tool to explain things; the possibility of a "chemical reaction" upon seeing something incredible or exciting, like a sudden feeling of awe; find beauty; innate pleasure in witnessing and feeling moved by the abstract; appreciation of making something meaningful with whatever light is given; being present for movement and capturing scenes that show the concept of time; fun; greater understanding of oneself; tell stories, meet new people; and document the carnival of life from the onlooker's perspective.
Then he pauses and switches gears before discussing the final, and most important, motivating factor.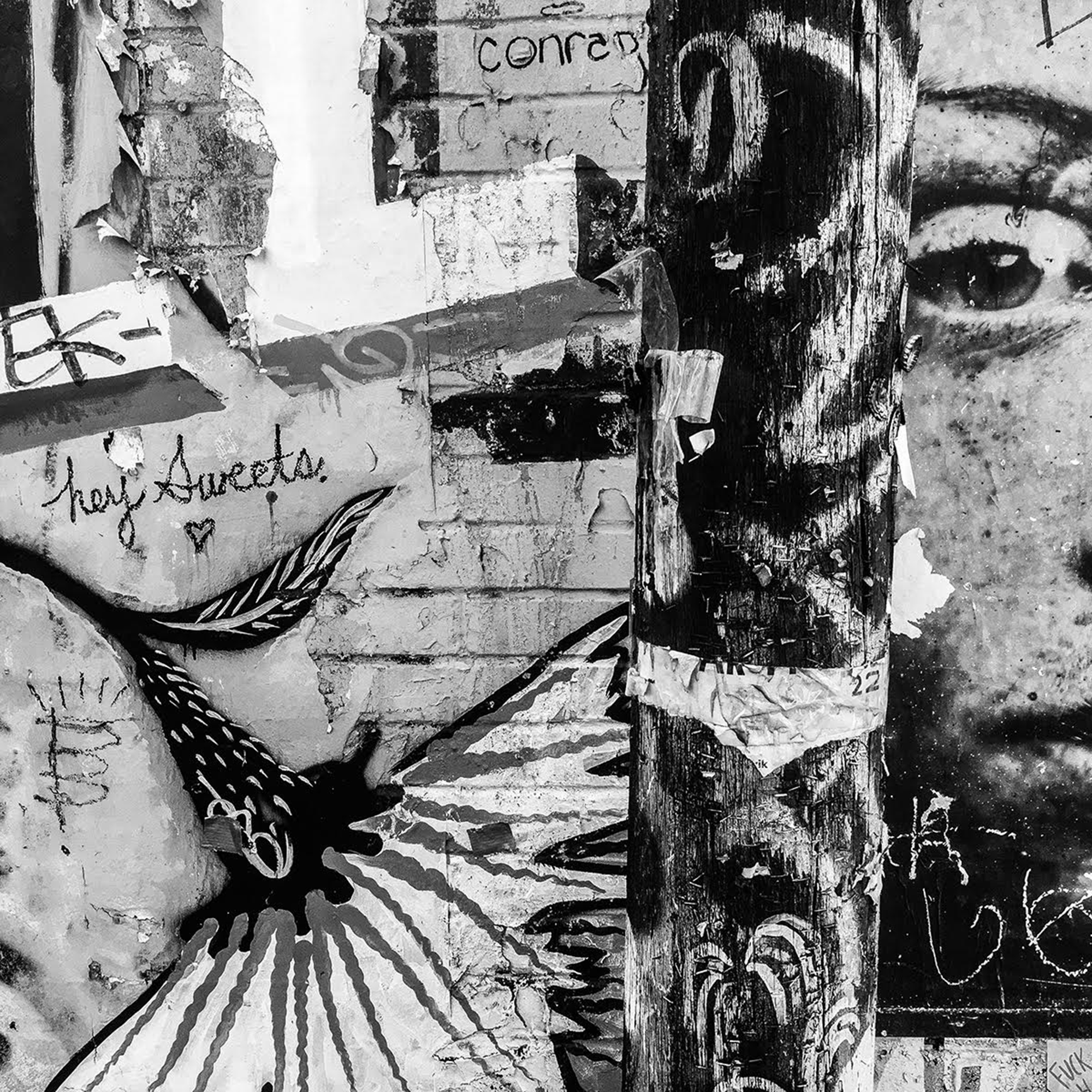 Myth and imagery
Dannemiller doesn't teach photography often, but says if he did, he would encourage students to begin not with making images but looking inward.
"What do you want to say when you're out there on the street or in your kitchen or exploring the desert or wherever you want to be? Figure out what attracts you to what you want to photograph. Be a little analytical. A lot of photographers and especially photojournalists don't look inward to understand what it is about themselves and their own psychology that makes them want to photograph, but I think it's very important."
For himself, Dannemiller recalls how the early days of his photographic journey brought wonder back into his life. He is careful to never lose sight of that feeling.
"I remember the magic when I first learned photography – working in the darkroom, watching images appear. There was so much emotion and wonder in that moment when a print comes to life. This all may get into ideas of nonrational and nonempirical, myth and imagery, and the motifs and the myths we participate in. Whether we know it or not, I believe we are all affected by myths and interior/dream imagery that affects how and what we photograph. If we're in tune with that, there will be some known mythical elements evident in what we create and why. Celebrate them."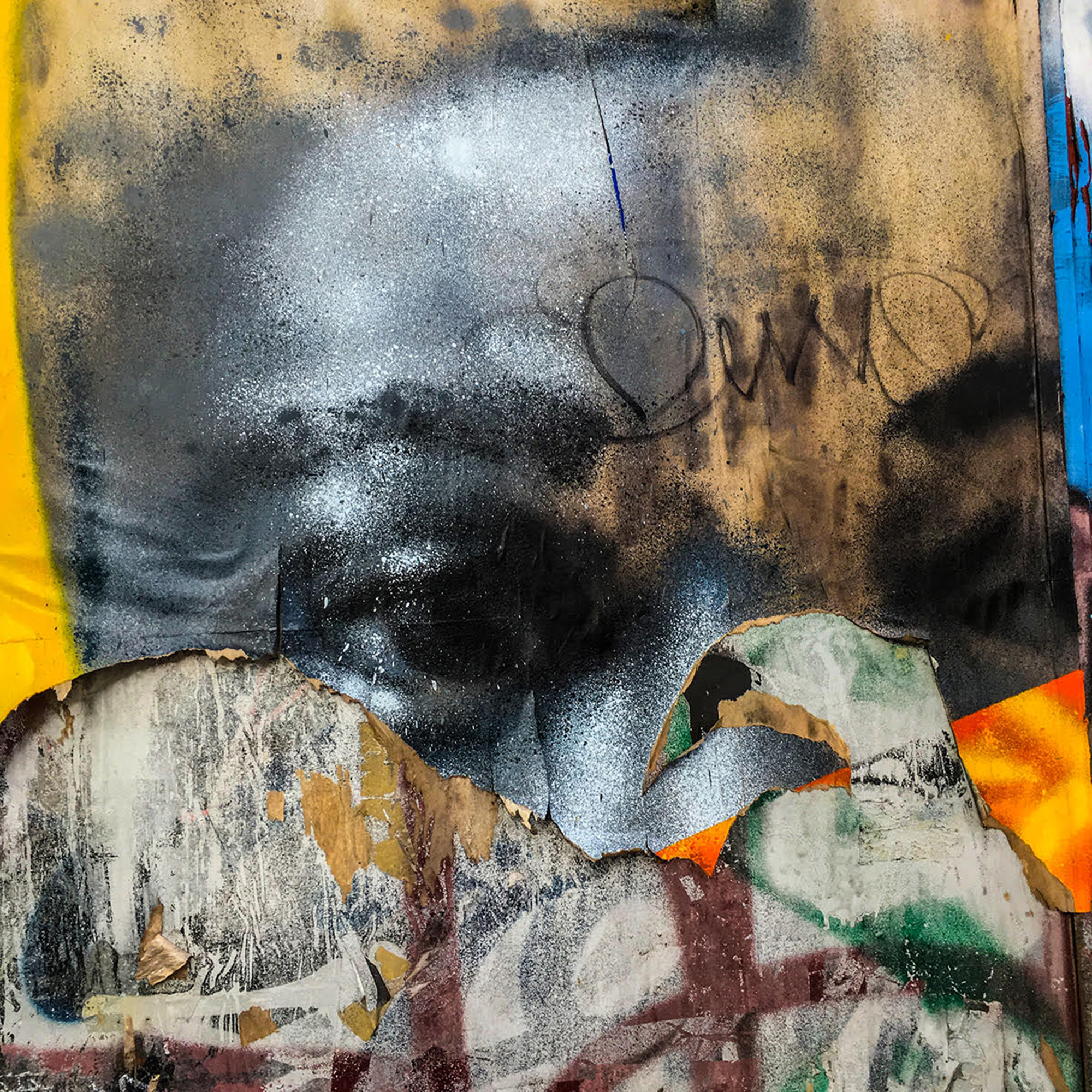 Above all else
Before going pro as a photographer, Dannemiller earned a college degree in biochemistry and worked for three years after graduation in San Francisco investigating the use of radioactive isotopes in inflammation.
Ultimately, it was the alchemy of photographic imagery that became his lifelong passion.
Now, after years working in the chemistry lab of the human condition, he's reflected upon purpose and passion enough to now realize that "what makes me get up every day and go out to make photographs involves all the reasons we discussed, but there is an overarching reason for why."
The final motivating factor that draws it all together, he says, is simple yet hard to quantify: joy.
"One of the things I like to do and hope I am doing is to communicate something of the joy of making a photograph – sharing that same wonder that was there in the beginning," Dannemiller explains, adding that by joy he means the emotion and excitement of creation and experience regardless of the subject matter. "I am celebrating that I am out there, that I can use a camera, and that I can convey a sense of wonder around the fact that I have the ability to make a meaningful image."
"If I can do that – if somebody says 'wow, that's amazing, you really got something there' and I have successfully harnessed the emotion and idea of what it was like to be in that moment and place when I was making that photograph, it's exciting and important to me. I think that's important because the vision behind the recording mechanism, the camera, is that of a human being. Photography is a human endeavor. Why would we not expect it to be something we bring all the vagaries of the human condition to – besides just recording?"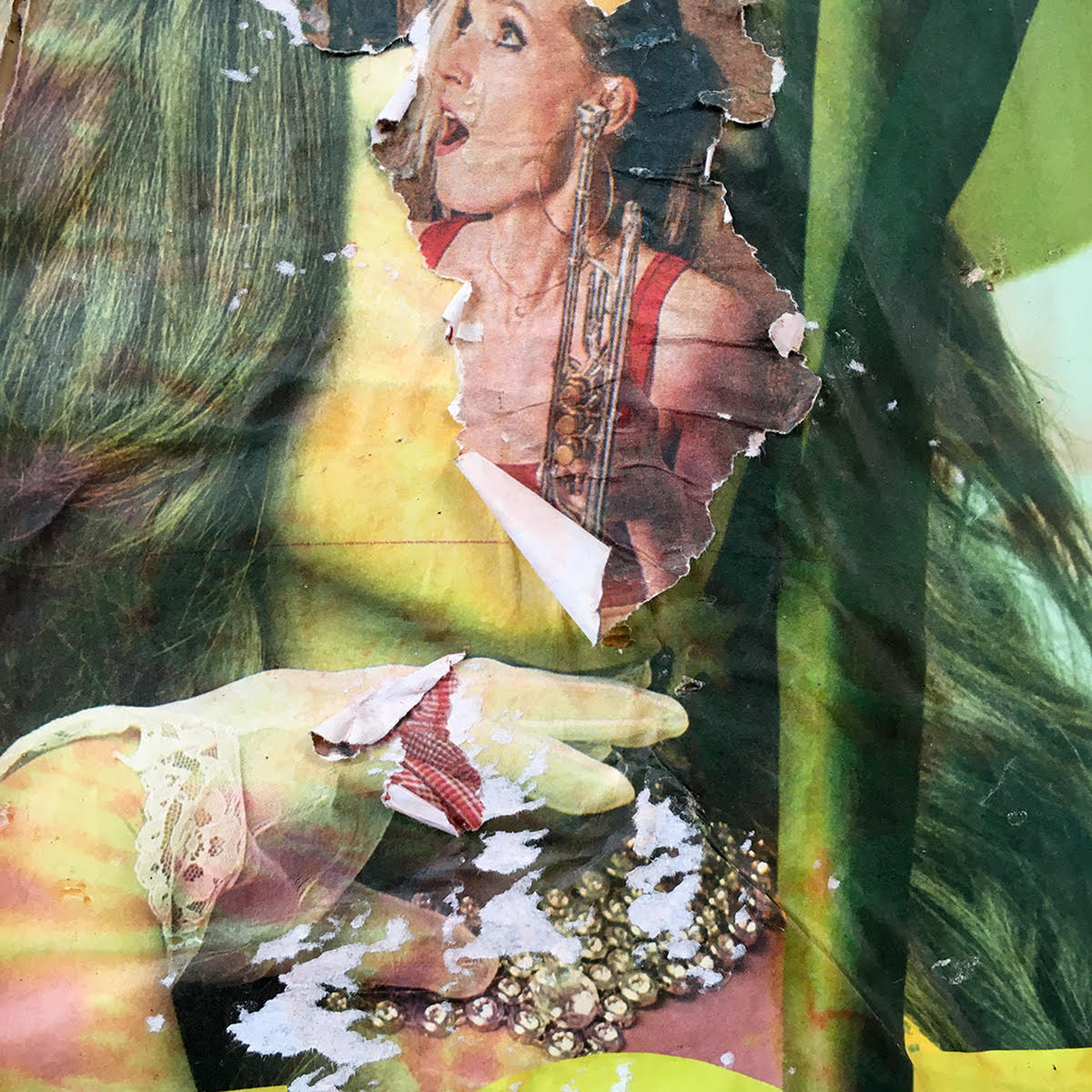 Brave new world
The COVID-19 pandemic continues to ravage densely populated places like Mexico City. When Dannemiller goes out for daily walks for exercise within a small area, he does so cautiously. He misses his connection to the larger city. The energy. Conversations. Mexico.
"For all intents and purposes, within my little safe zone, I could be anywhere. The input of Mexicanness other than speaking Spanish is minimal. I miss it.  I want to know about Mexicans – their noble humanity and their unique culture."
Will this sad and surreal, yet contemplative time change Dannemiller's street photography in the future?
"Yes, I think so," he admits. "When I'm able to go back out on the street and feel safe about it, and photographing in sort of the mode I did before, I'm sure it will be changed. I can't say, how, but I'm sure it will."
Except for joy – and celebrating the mystery and magic of sifting light through a box literally and figuratively, focusing most recently on a series of triptychs created from images he's made of street posters transformed by weather and time from new to old and back again.
KEITH DANNEMILLER
ABOUT THE AUTHOR
Gina Williams is a Portland, Oregon USA based journalist and poet. She covers photography and photographers internationally and works as a member of the Siena International Photography Awards organization team in Siena, Italy. Her full-length collection of poetry, An Unwavering Horizon, was published in May 2020. Learn more about her and her work at GinaMarieWilliams.com.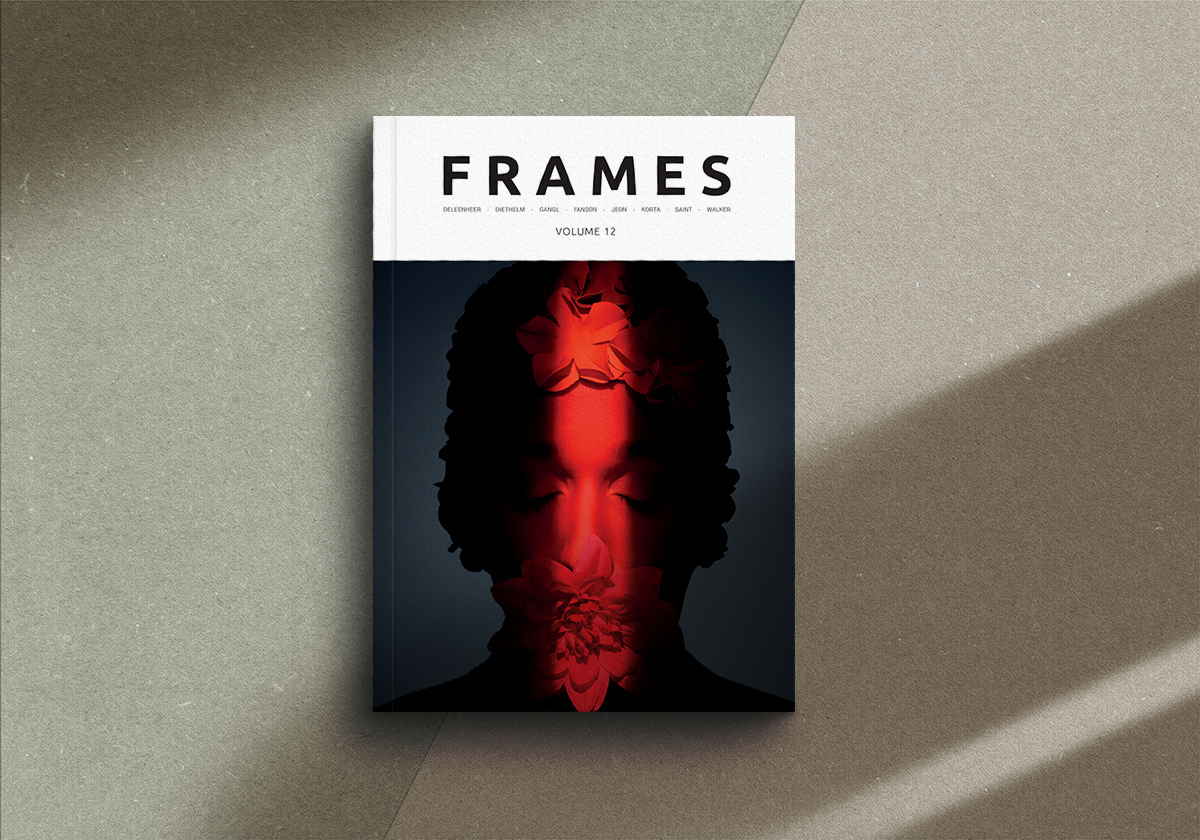 Every year we release four quarterly printed editions of FRAMES Magazine. Each issue contains 112 pages printed on the highest quality 140g uncoated paper. You receive the magazine delivered straight to your doorstep. We feature both established and emerging photographers of different genres. We pay very close attention to new, visually striking, thought-provoking imagery, while respecting the long-lasting tradition of photography in its purest incarnation. Learn more >>>
---