"The sand dunes made a big impression on me. I always look to nature for answers, and I found them in the dunes."
Denver, Colorado photographer Kelley Dallas is referring to the images of Great Sand Dunes National Park in Colorado she made during a healing journey in autumn 2021 following her divorce.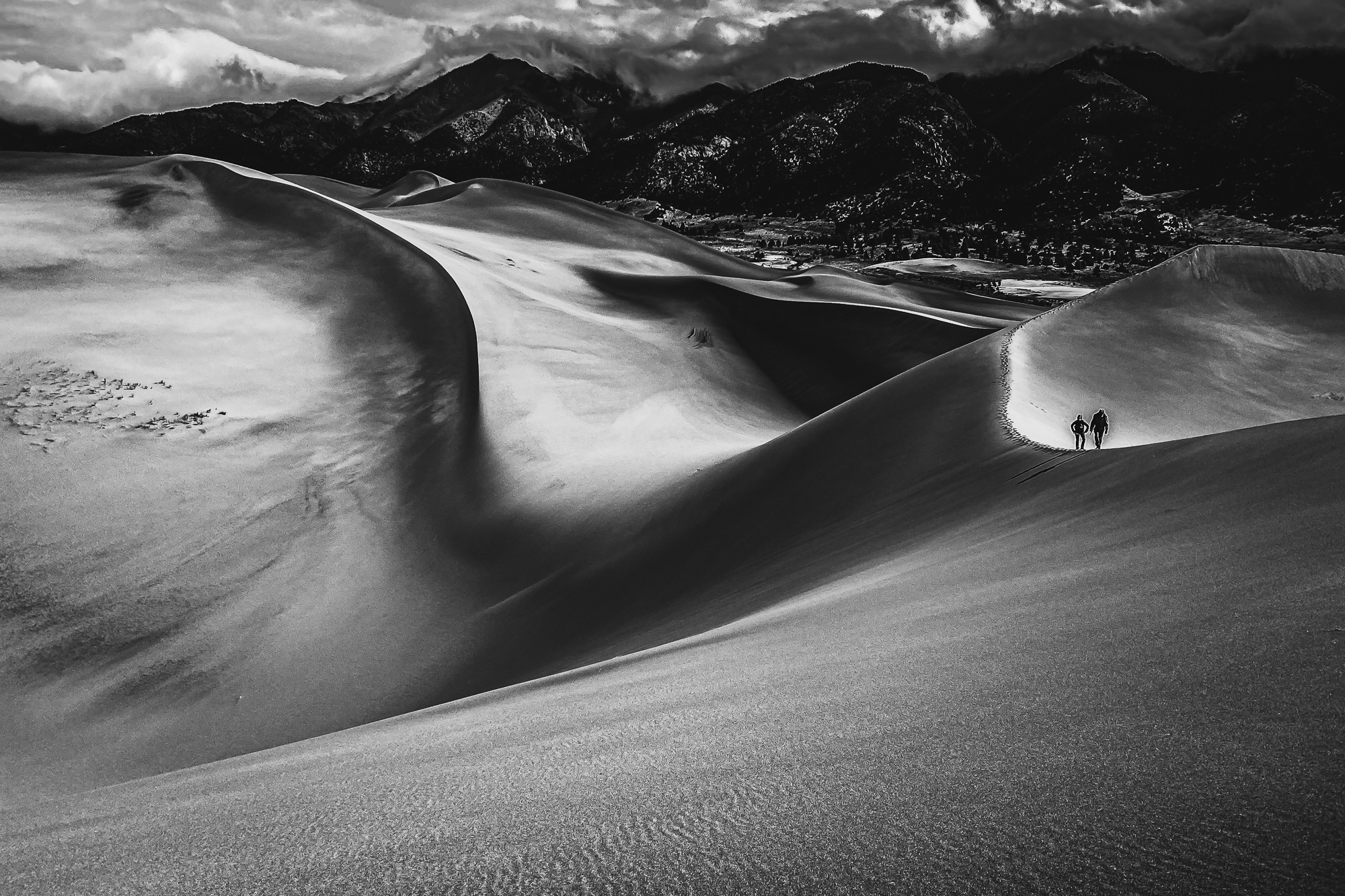 "I loved the beauty of their constantly shifting shape. I was shifting and healing past my divorce. I saw the beauty in the dunes' expanse, in the majestic mountains behind the dunes and in the details of their ripples."
Dallas began her quest to reclaim herself and grow strong again in October on what would have been her wedding anniversary weekend at a retreat called "Cultivating Courage through Art Journaling" at Joyful Journey Hot Springs in the Sun Luis Valley of Colorado, breathtakingly beautiful high desert country overlooking the Sangre De Cristo Mountain Range.
"It is there that I discovered my word: Heal," she says. "I needed to heal from my divorce and that weekend was the beginning of it. I started my process through art journaling, walking the labyrinth, through hiking the Great Sand Dunes, soaking in the hot springs."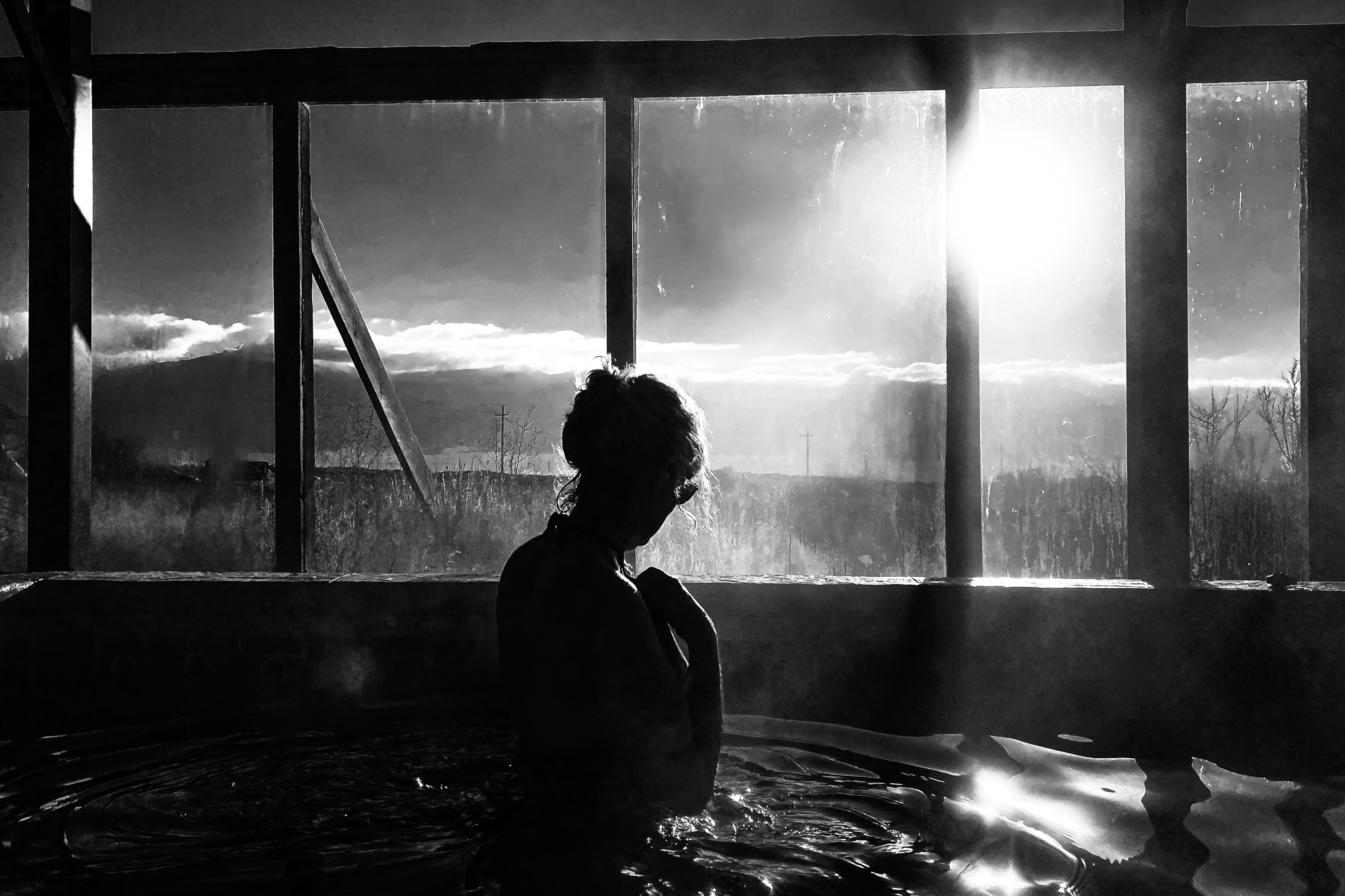 She also strove to photograph another healing element as she traveled through Colorado and later New Mexico: silence. Dallas explains that the silence she experienced in vast, open spaces felt like balm on her wounded heart and spirit.
How does one photograph an interior journey? How does one photograph silence?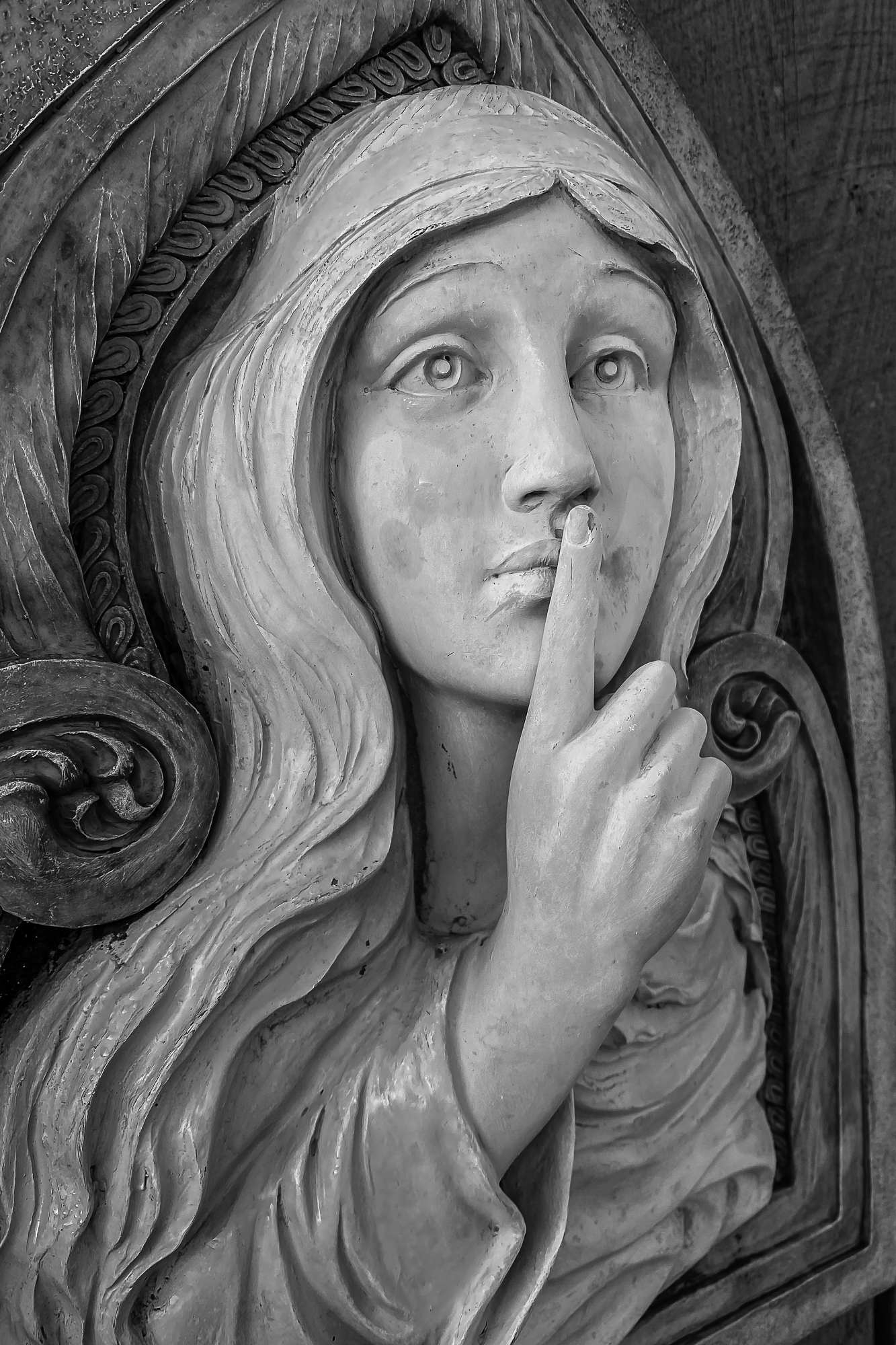 Dallas says she looked to the edges and shapes of the sometimes-surreal landscapes around her. She looked to sky, earth and water—and sacred places like the hot springs, an abandoned mica mine (mica is a silicate mineral thought to have healing properties) and Santuario de Chimayo, a church in Chimayo, New Mexico, known as one of the most important Catholic pilgrimage sites in the United States.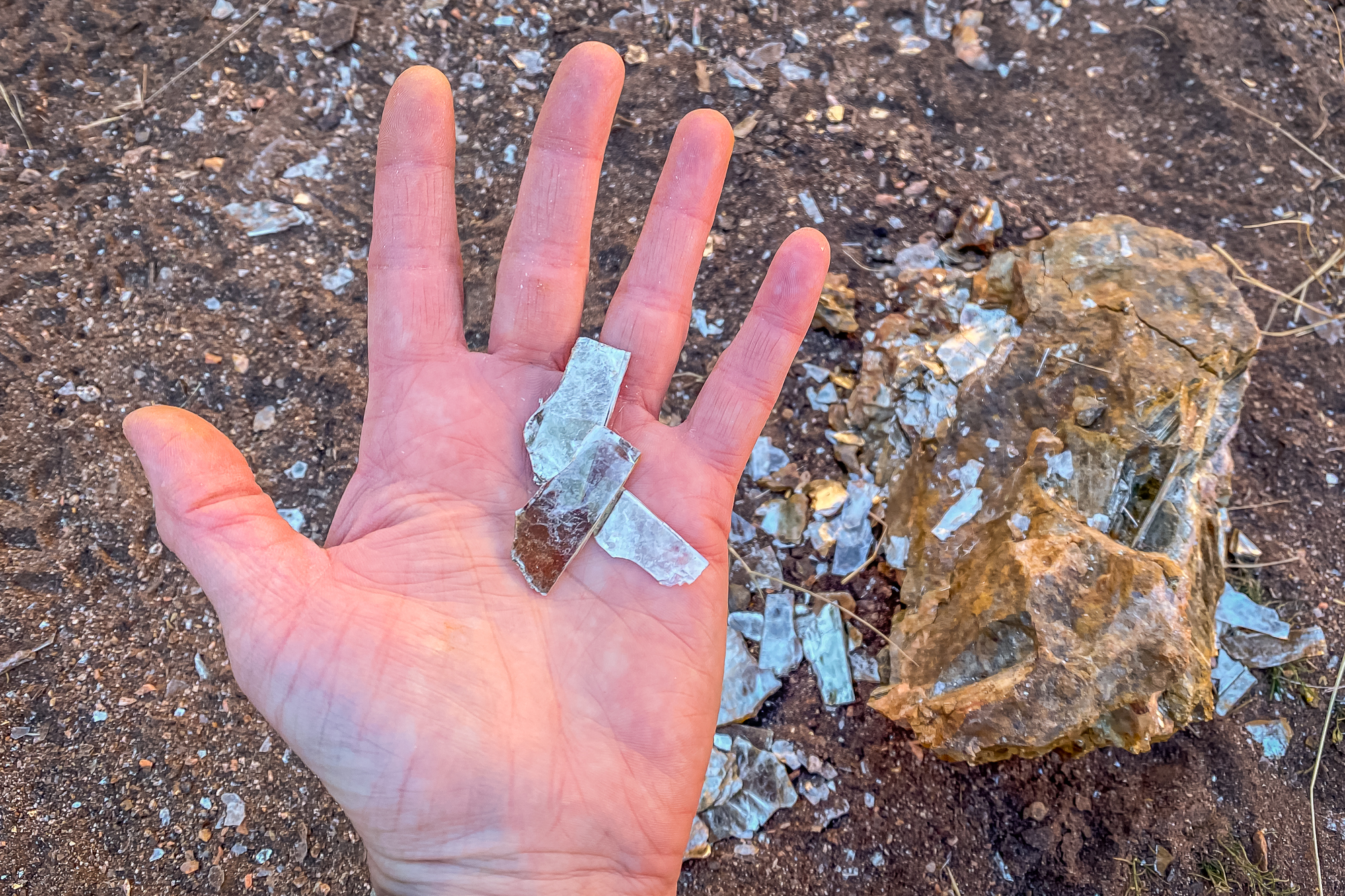 "While I am not religious, I am certainly spiritual—and I could feel the presence of something beyond myself when entering the church. I 'heard' and 'felt' the power of the silence and was able to take some time to be reflective and truly look within myself."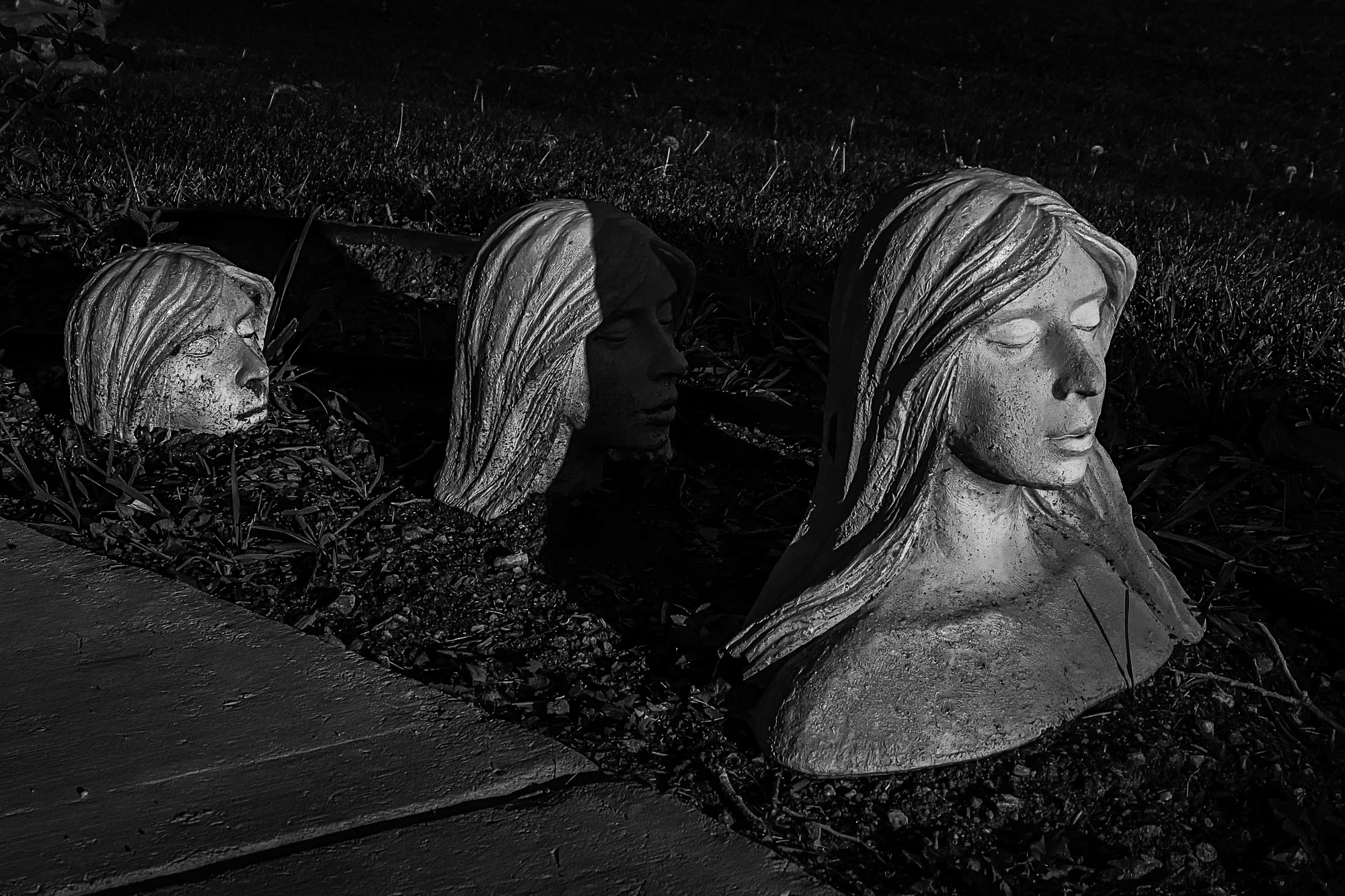 She recalls that she touched the famous "healing dirt" at Santuario and studied photos on the wall of healed people, taking in the meaning of a line of discarded crutches they'd left behind.
"And I left my own offering—my wedding ring box, a symbol of letting go and moving on from my own dissolved marriage."
On the last leg of a journey
They started a long time ago
The arc of a love affair
Rainbows in the high desert air
Mountain passes
Slipping into stones
Hearts and bones
Hearts and bones
Hearts and bones
–Paul Simon,
Hearts and Bones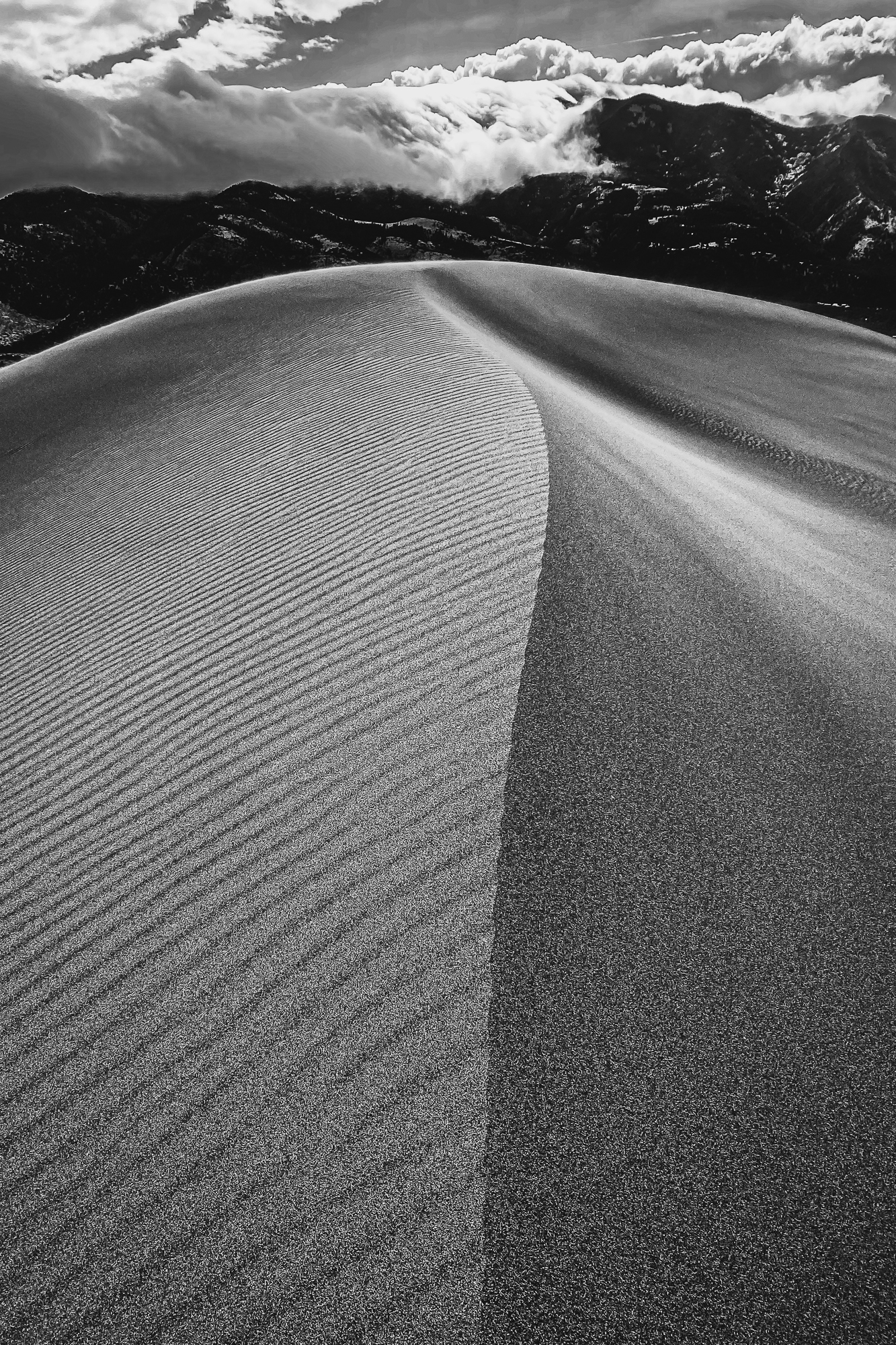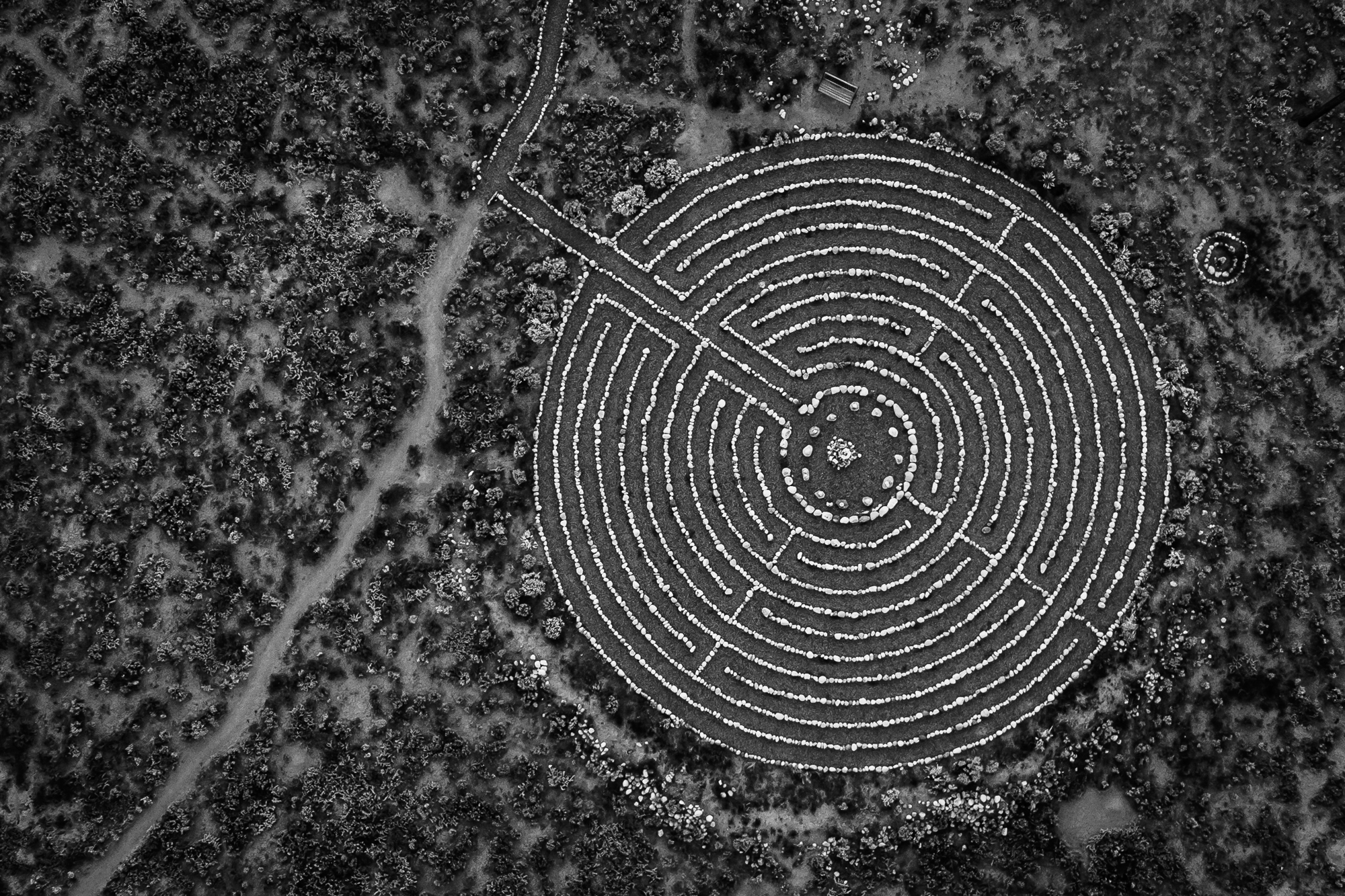 As she moved deeper and deeper through the process of seeking and finding healing properties around her to create peace within, capturing the essence of her journey through the lens gave her a sense of not only focus and calm, but renewed purpose.
Engaging in photography and art is well-documented as a form of therapy and known to improve mental health and have positive physiological effects like lowered blood pressure and reduced anxiety. As psychiatry professor Harold J. Bursztajn, MD writes in his essay, The Healing Power of Photography, "Photography and the visual arts can be therapeutic in everyday life…The photograph provides a safe bridge from the present to the past."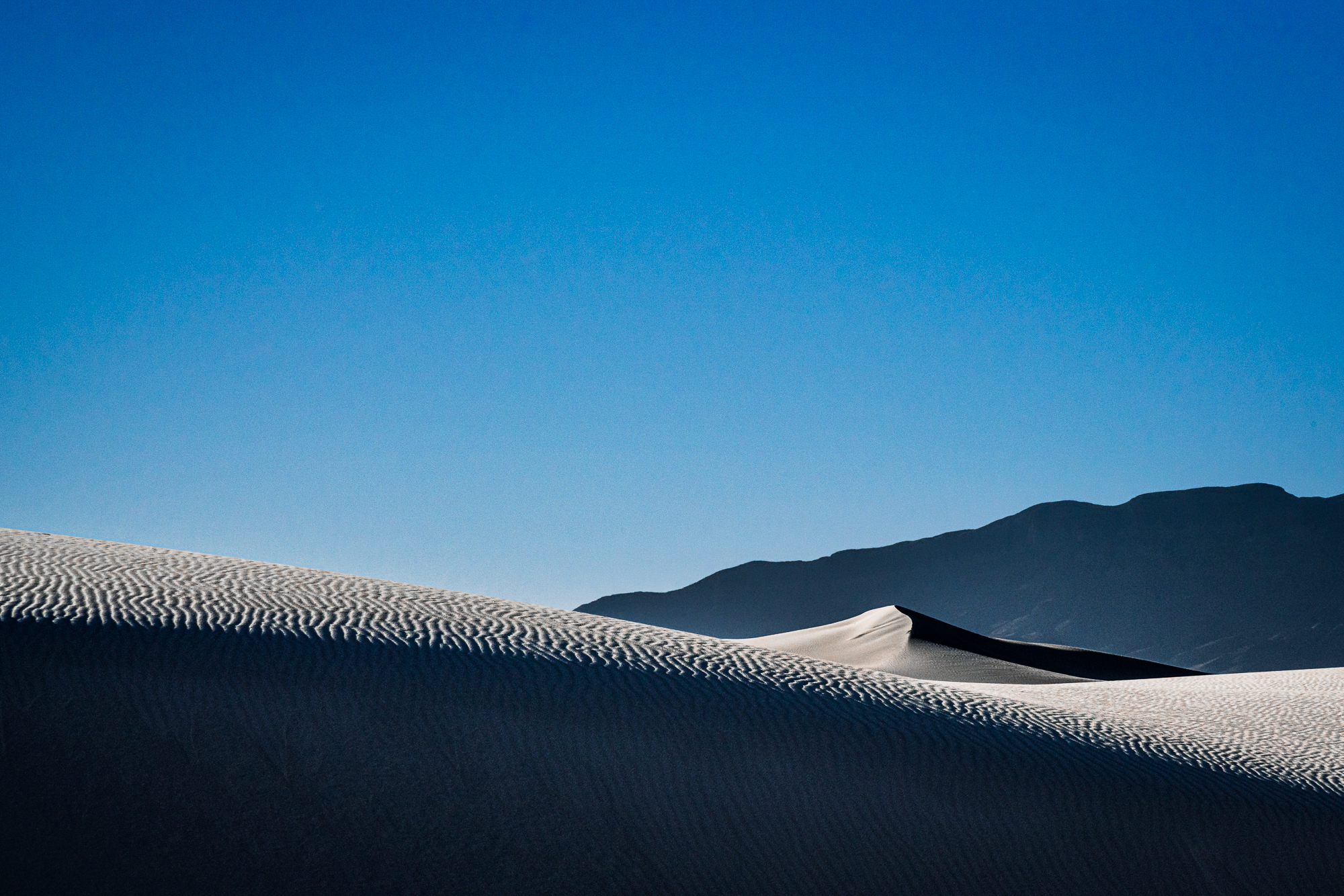 Traveling south to Las Cruces, New Mexico, the gateway to White Sands National Park, Dallas continued to focus and photograph—and slowly felt her courageous and independent self-identity return as she immersed herself wholly into the peace of stark and silent places.
"It is such a unique and remote place and really not as well-known as so many other National Parks. I hiked further and further out from other people, looking for unspoiled dunes with no footprints or human markings. The further I got, the more I found it, that much-needed silence, where all the internal conversations in my brain fell away, and I became at one with my surroundings."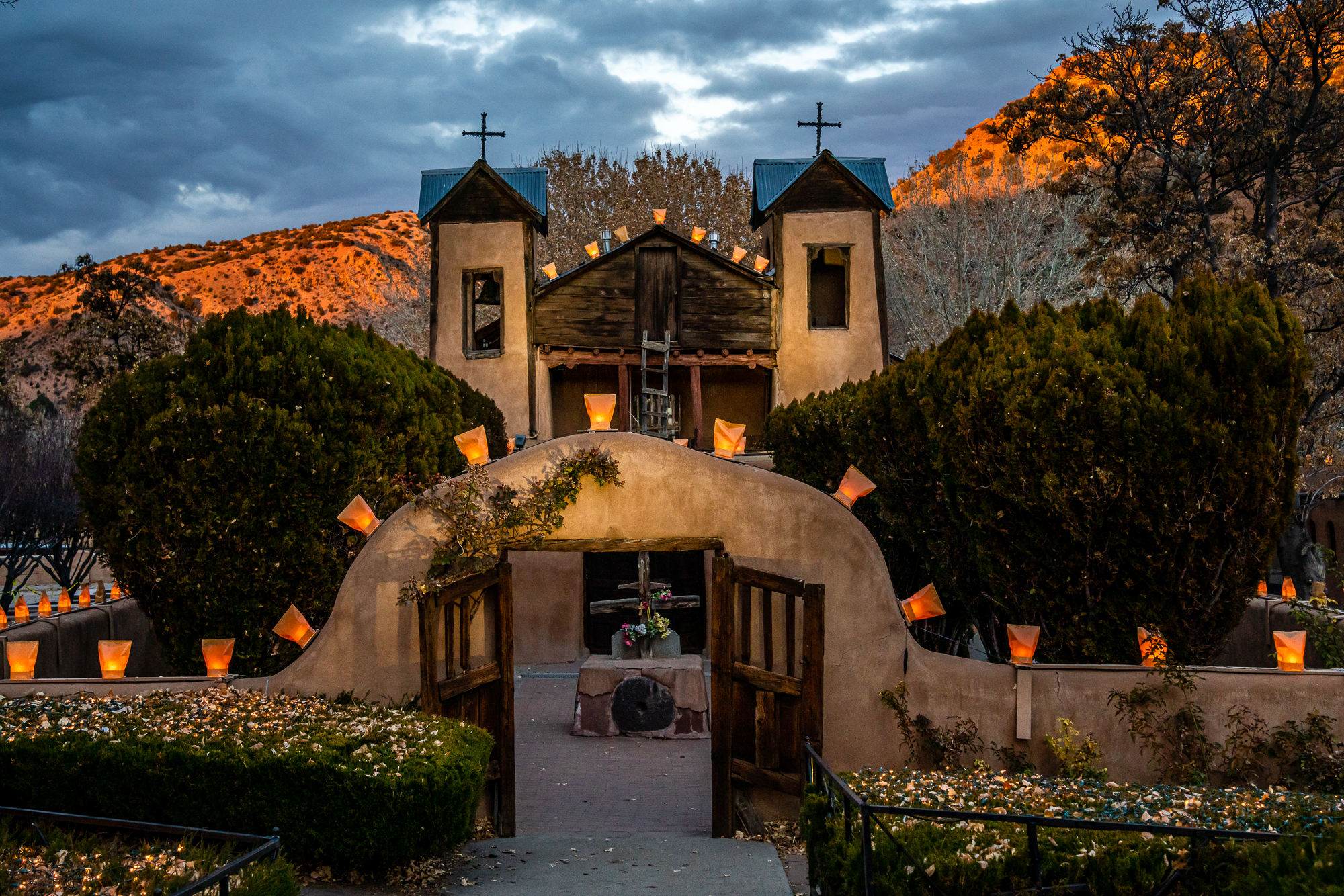 In the resulting series titled "Two hot springs, two sand dunes and a church—a healing pilgrimage," her photographs also shift from black and white to color.
With nature before her and the camera at her side as a healing tool that allowed her to see the world anew, she finally found her way to her feet again, creating her own light-filled labyrinth through which to carry on, stronger than before.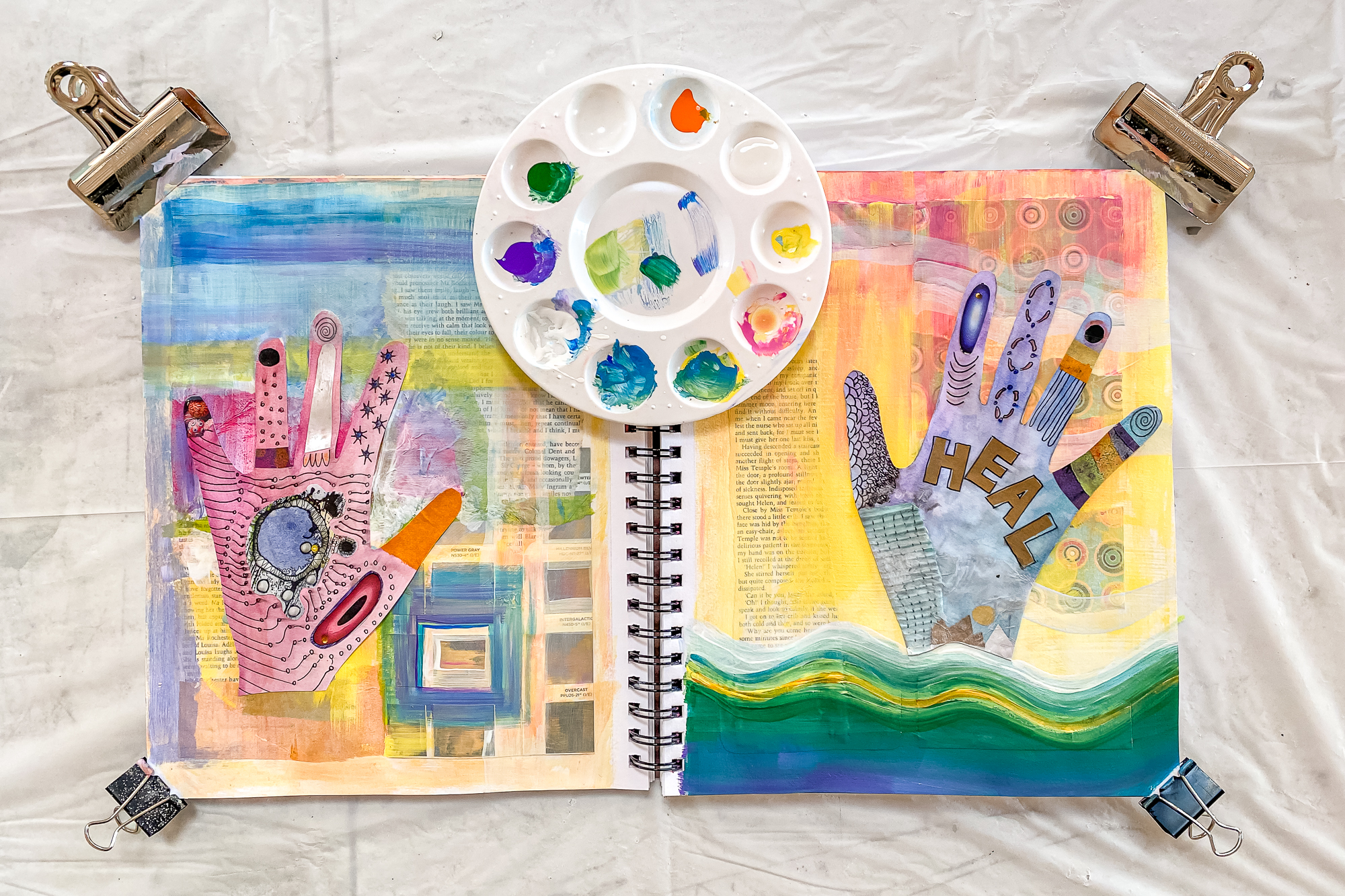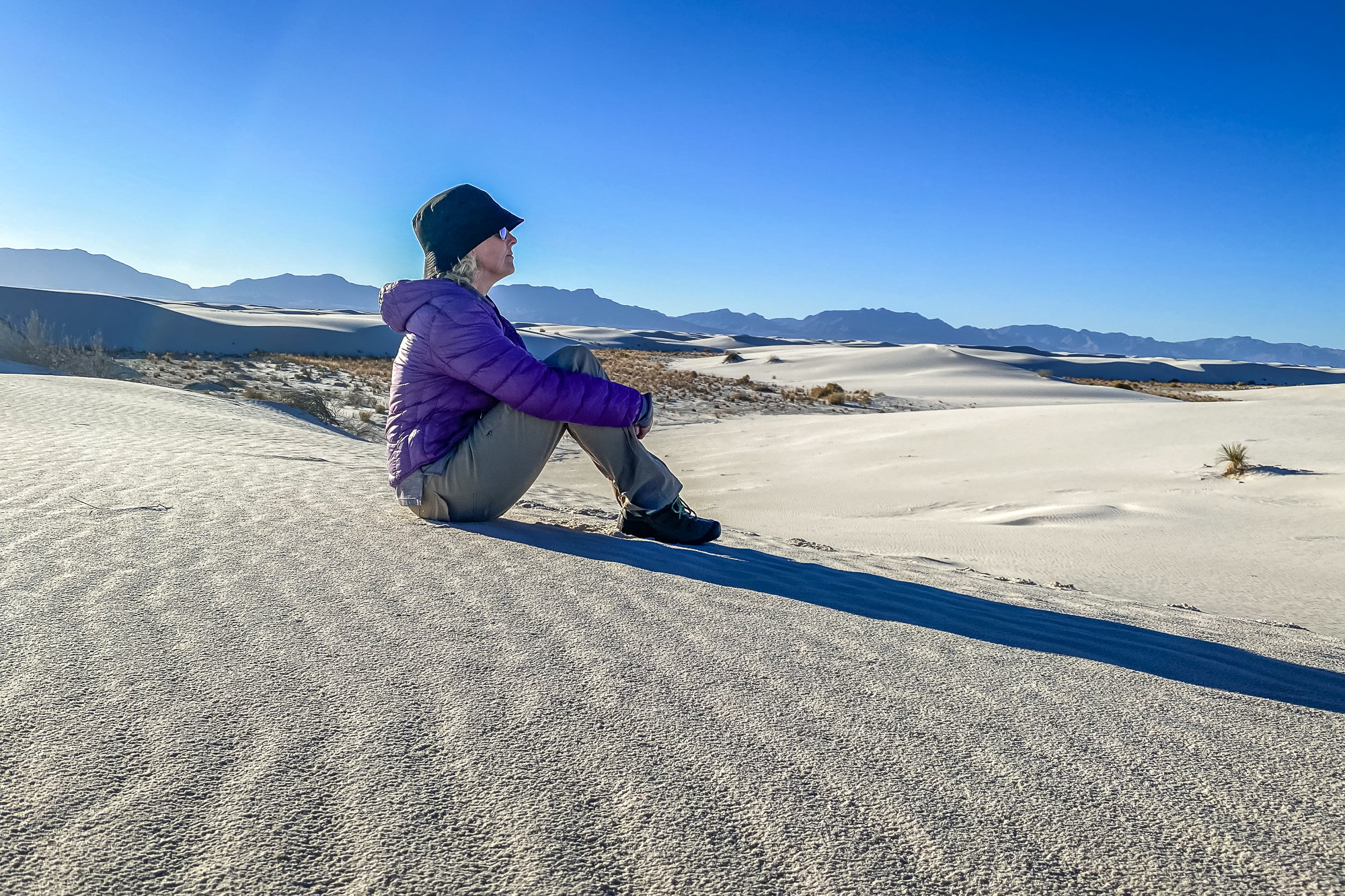 KELLEY DALLAS
ABOUT THE AUTHOR
Gina Williams is a Portland, Oregon USA based journalist and poet. She covers photography and photographers internationally. Learn more about her and her work at GinaMarieWilliams.com and follow her on Instagram at @gina_williams_writes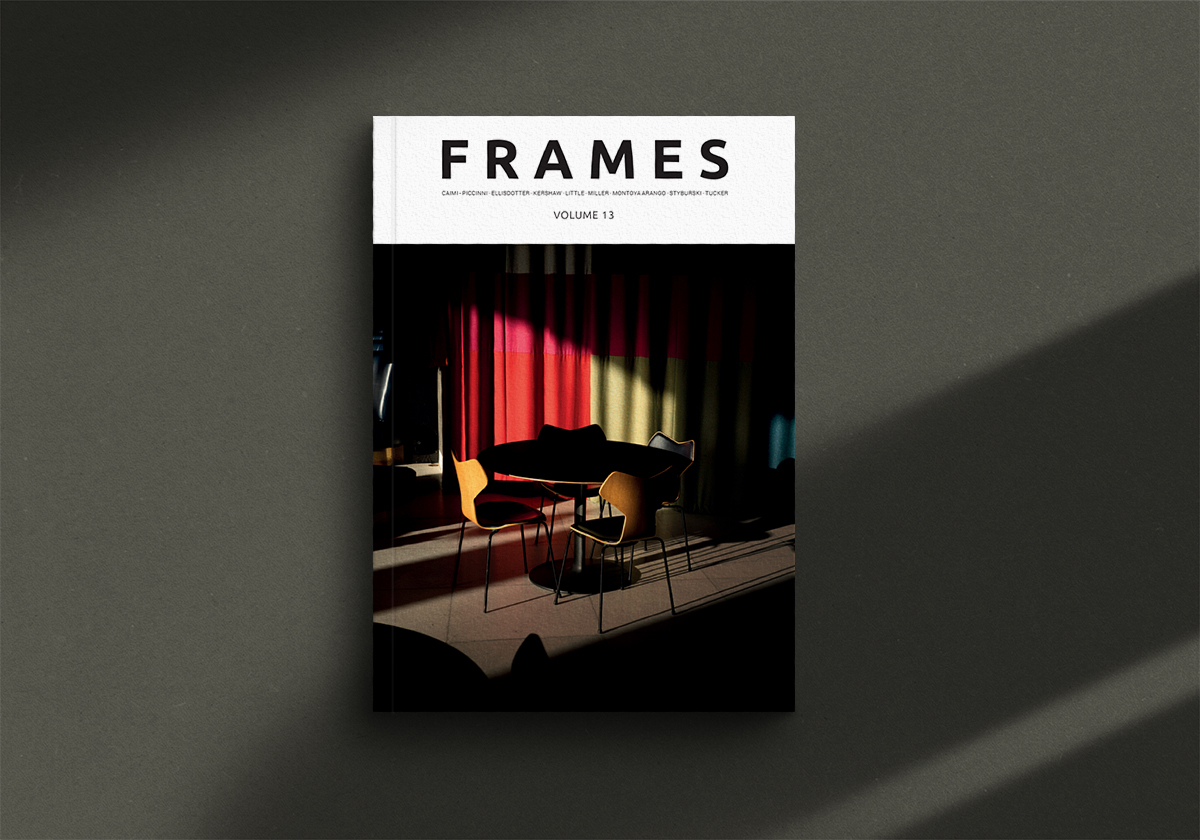 Every year we release four quarterly printed editions of FRAMES Magazine. Each issue contains 112 pages printed on the highest quality 140g uncoated paper. You receive the magazine delivered straight to your doorstep. We feature both established and emerging photographers of different genres. We pay very close attention to new, visually striking, thought-provoking imagery, while respecting the long-lasting tradition of photography in its purest incarnation. Learn more >>>
---