One of the benefits of being a prolific photographer is that there is a lot to choose from when putting together an exhibition or a book.
One of the drawbacks is a lot doesn't get chosen.
---
"The Unseen Saul Leiter" by Margit Erb and Michael Parillo
Published by Thames&Hudson, 2022
review by W. Scott Olsen
---
More often than not, what does not get selected is not passed over for reasons of quality.  So many other factors come into play. There might be a tightly focused theme. There might be several works with a similar subject or approach. There might be a desire to showcase some element outside the actual composition.
Whatever the case may be, the sad fact remains that many of our most influential artists have archives most of us have never seen. Happily, in the case of Saul Leiter, the archives are coming to light.
The Unseen Saul Leiter is a mesmerizing book for those of us who know Leiter's work, as well as for those of us who do not.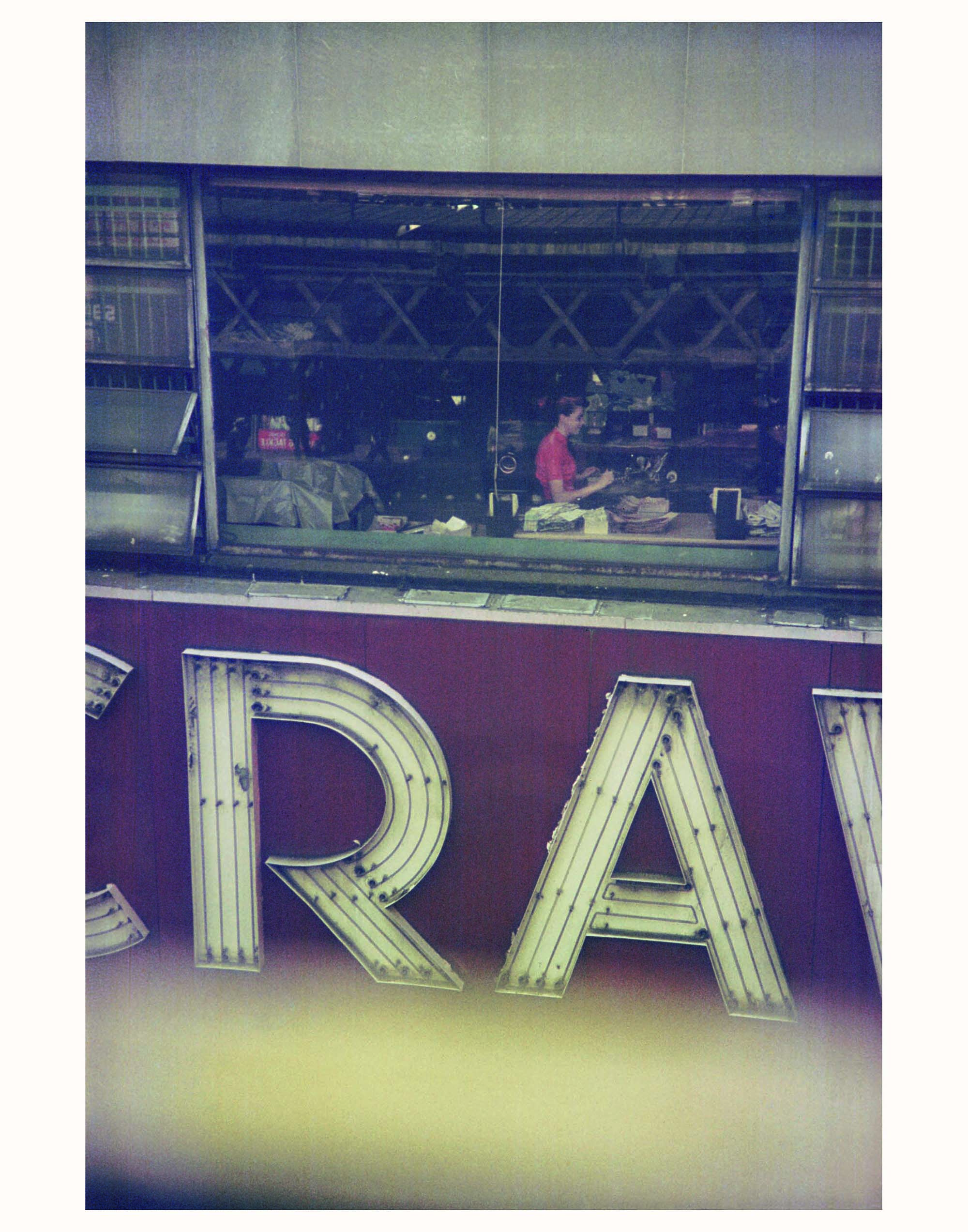 I am going to resist the temptation to write an aesthetic summary of a superstar here. But to recap: Oftentimes described as an iconic photographer, Leiter was a painter and photographer who moved to New York City in 1946. He met Abstract-Expressionist painter Richard Pousette-Dart and photojournalist W. Eugene Smith, then Robert Frank and Diane Arbus, and became an essential voice in what became called the New York School of photography. Leiter began his career with black and white images, but when color film came on the scene Leiter was an enthusiastic pioneer. Leiter was an important street photographer and also a leading fashion photographer. His images were often described as having painterly qualities. He died in November, 2013.
Leiter was devoted to the ordinary. "I like to take things that are very common and to find something in them," he said. "A window covered with raindrops interests me more than a photograph of a famous person," he said. "A photographer's gift to the viewer is sometimes the beauty in the overlooked ordinary," he said.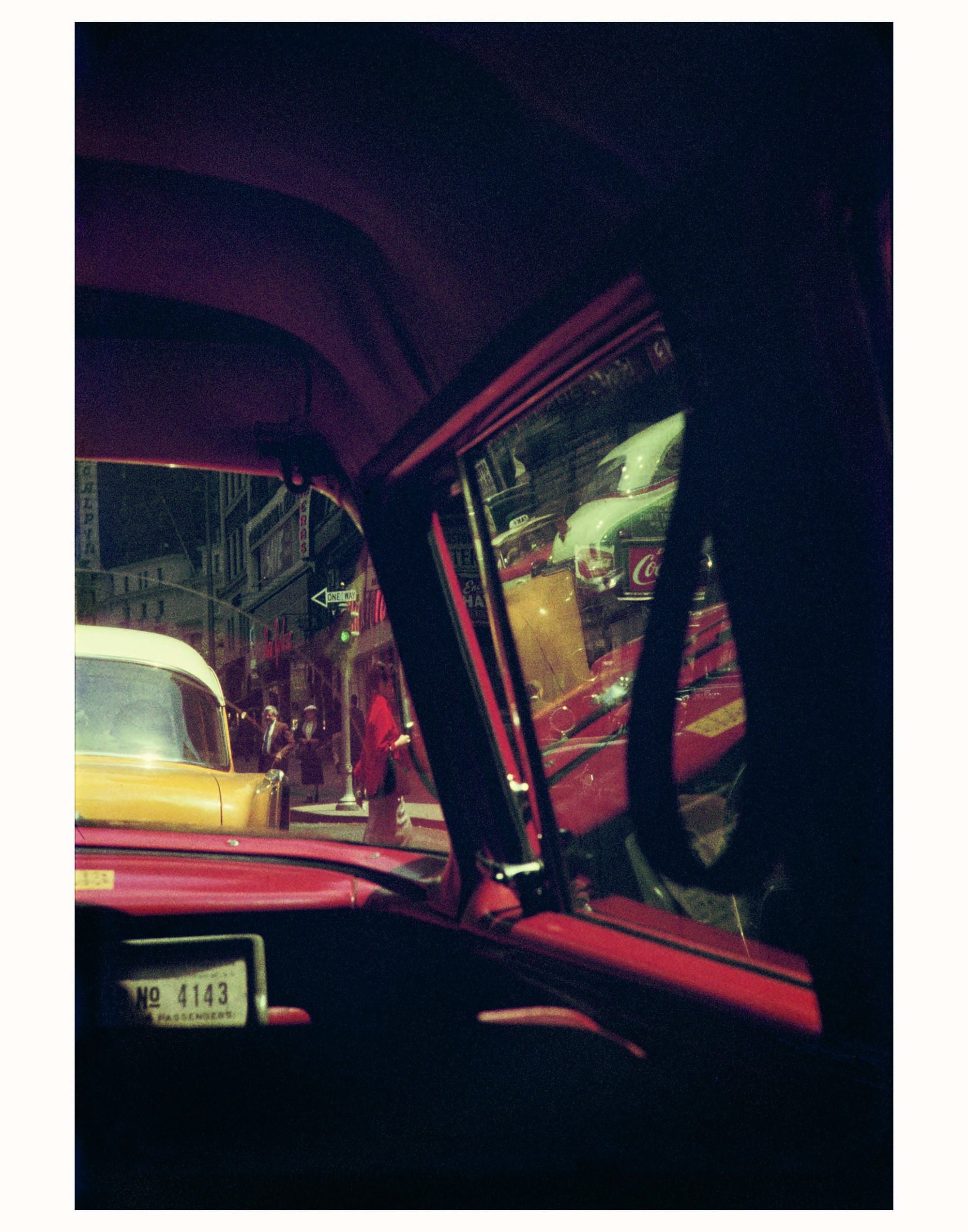 You see the idea.  Leiter's images are far from plain, or ordinary, however.  They all find a beauty to frame and compose. Each of them has an almost magical resonance.
The Unseen Saul Leiter is edited by Margit Erb, founder and director of the Saul Leiter Foundation, as well her husband and foundation associate director Michael Parillo. Erb was a longtime colleague of Leiter. In her introduction, she writes,
I have spent much of my life bearing witness to Saul Leiter bearing witness.  I have looked through his camera eye. I have peered over his shoulder while he photographed and edited. And, lucky for me, I have walked by his side on many journeys in the final years of his life. His images are so vividly set in my mind that I feel as if I have experienced the very moments they depict. Saul and I were close friends for over 18 years, and his images have been orbiting around me for much longer than that. I am still endlessly surprised by his audacity, and that is precisely why I love him more than ever.
When Leiter died, Erb and Parillo found themselves in possession of a tremendous archive of unseen images, most of them in the form of color slides. "In our estimate the slide archive contains at least 40,000 items, perhaps as many as 60,000" Parillo writes.
What to do? Catalog, of course. And then begin to display.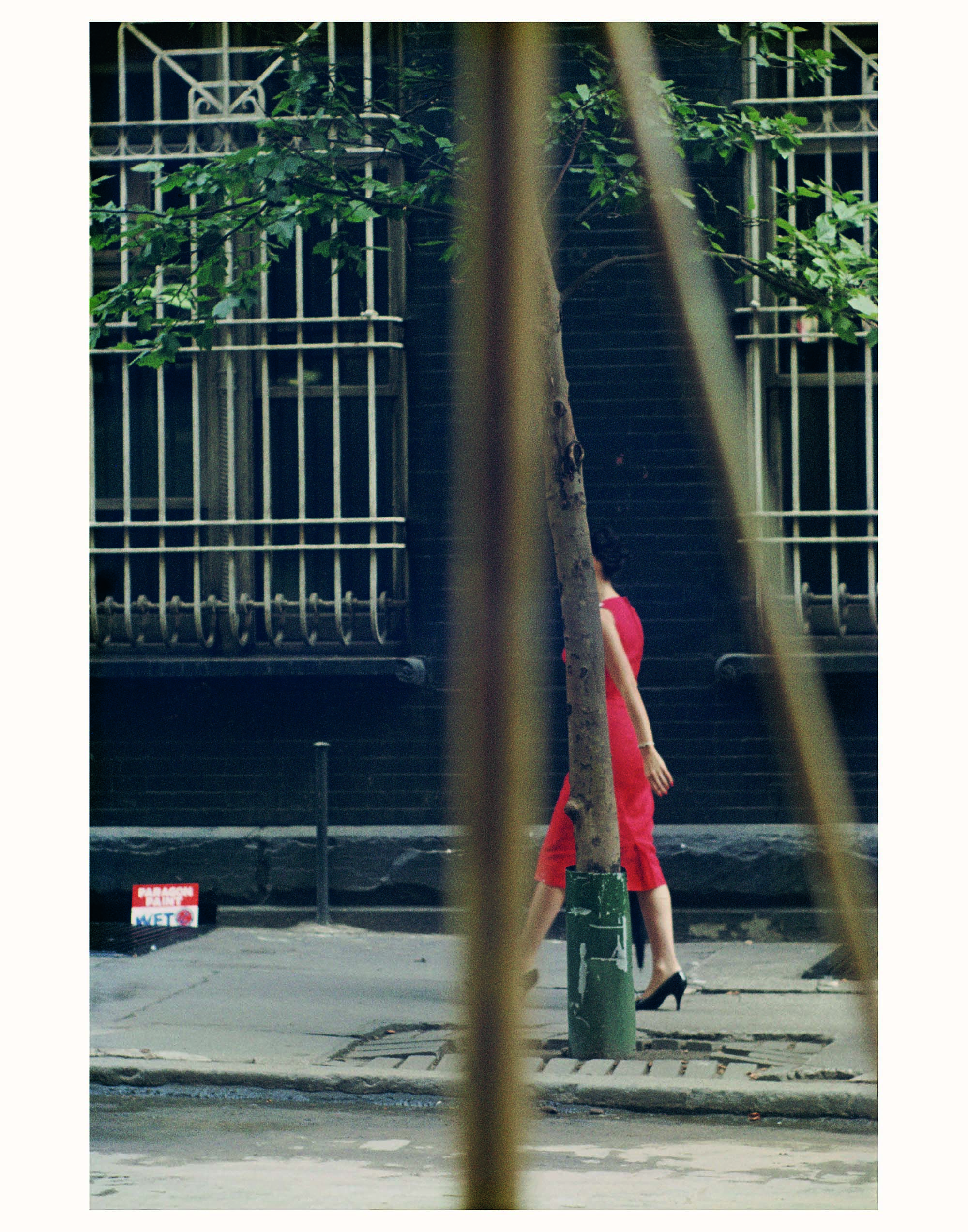 Erb writes that during the last year of Leiter's life, when they began to explore the archive together, "I was like a child on holiday during those exhilarating days of editing with Saul.  I was seeing new, groundbreaking images. This sense of shock and delight never ceased over the many days Saul and I worked together. I remember wondering: How did he think he could take such pictures and get away with it? His images broke all the rules and yet left you in awe."
The Unseen Saul Leiter contains three essays: two by Parillo and one by Erb. They do not approach the aesthetic quality of Leiter's work. Instead, they detail the process of making sense of the archive and the story of how The Unseen Saul Leiter came into being. The middle essay, "An Important Ingredient in Life," by Parillo, does detail Leiter's "love affair" with color, but the approach is biographical and narrative as opposed to aesthetic. And, frankly, this is a fine decision. I would imagine most people who came to The Unseen Saul Leiter are already fans.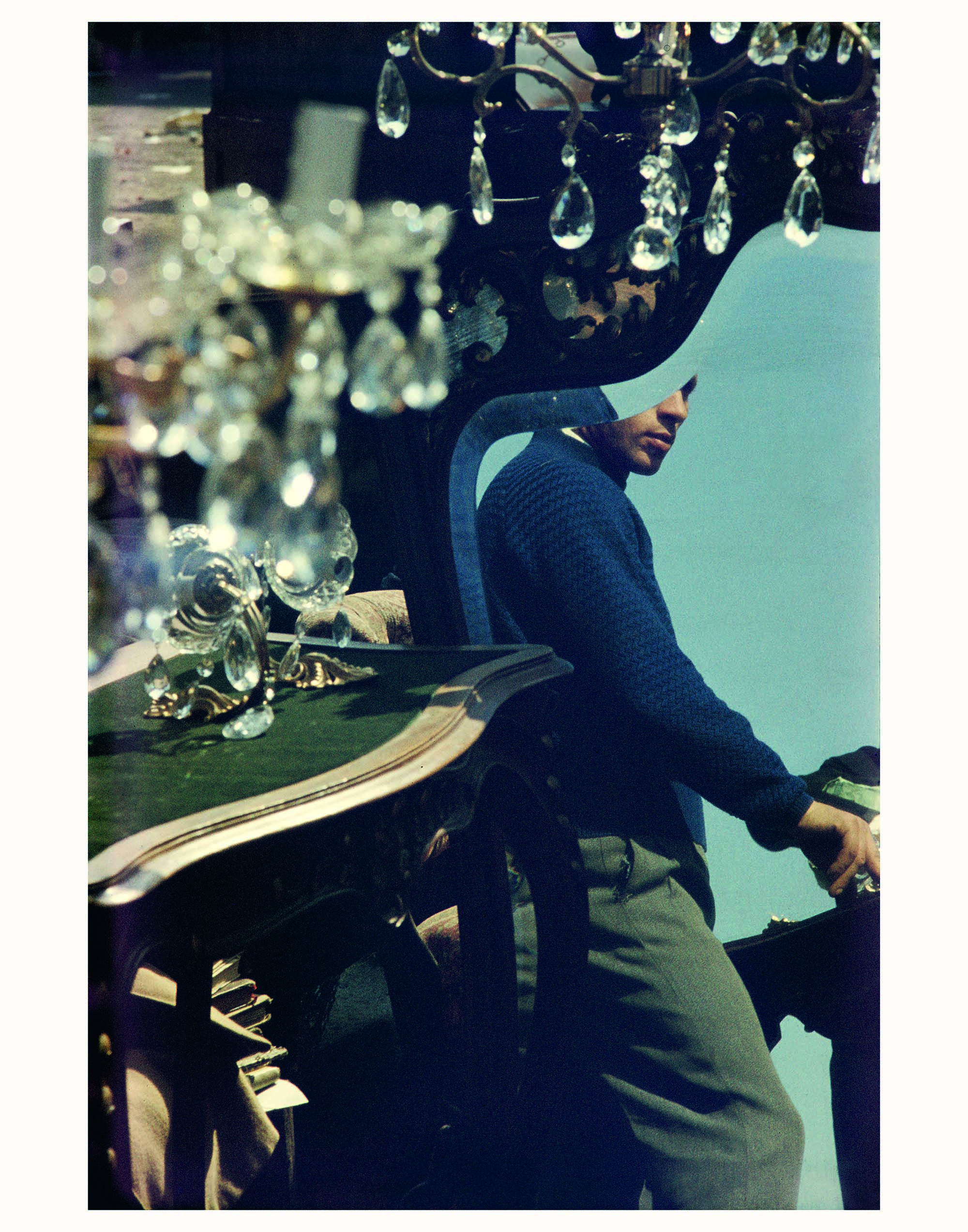 What we find most interesting is the behind the scenes, tell me a story approach. Looking through The Unseen Saul Leiter is very much like listening to newly discovered old studio tapes from the Beatles, or discovering Cezanne had an extra storage room. There is a deep of thrill of expansion and depth. The slides in this book make Leiter larger, more complex, more complete.
The images in this book are classic Leiter street photography. Divided into chapters the editors call "Boxes", as if they contained actual slides, the color images are presented on a black field. Viewing the book is very much like viewing projected slides.
There are scenes of New York City street traffic, rain-misted windows, snowfall, street corners seen through blinds, interior or exterior tableaus viewed through a window, sometimes obstructed by traffic. Nearly every image seems furtive. They have the deliciousness of a kind of happenstance. Of course, this happenstance is also what makes the images complex and rewarding. Every page of this book is a visual celebration of a momentary beauty.
I imagine there are two audiences for this book, and one compelling reason.  People who already know Leiter's book will relish this collection as more information and detail and evidence from an artist they love. Younger viewers, who perhaps have yet to hear about Leiter, will be amazed by the subjects and compositions and insights these images contain, and the extraordinary, pioneering work with color. However, one reason for the book joins both audiences.  Leiter's voice in street photography remains unique.  His approach celebrates the insightful glance, those things we see quickly, and dive deep into something our spirit. The Unseen Saul Leiter is one of those books that brings fresh evidence of talent and love.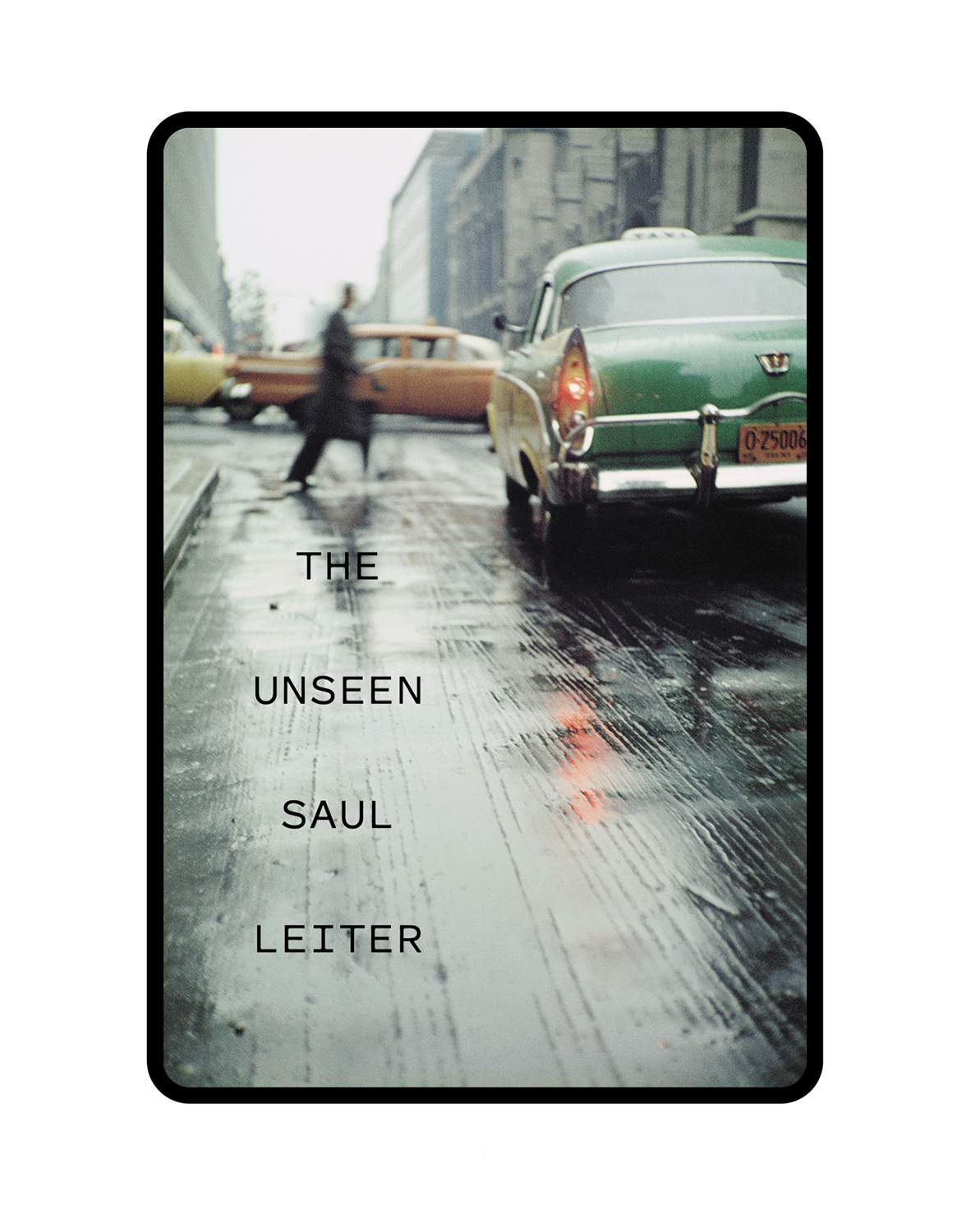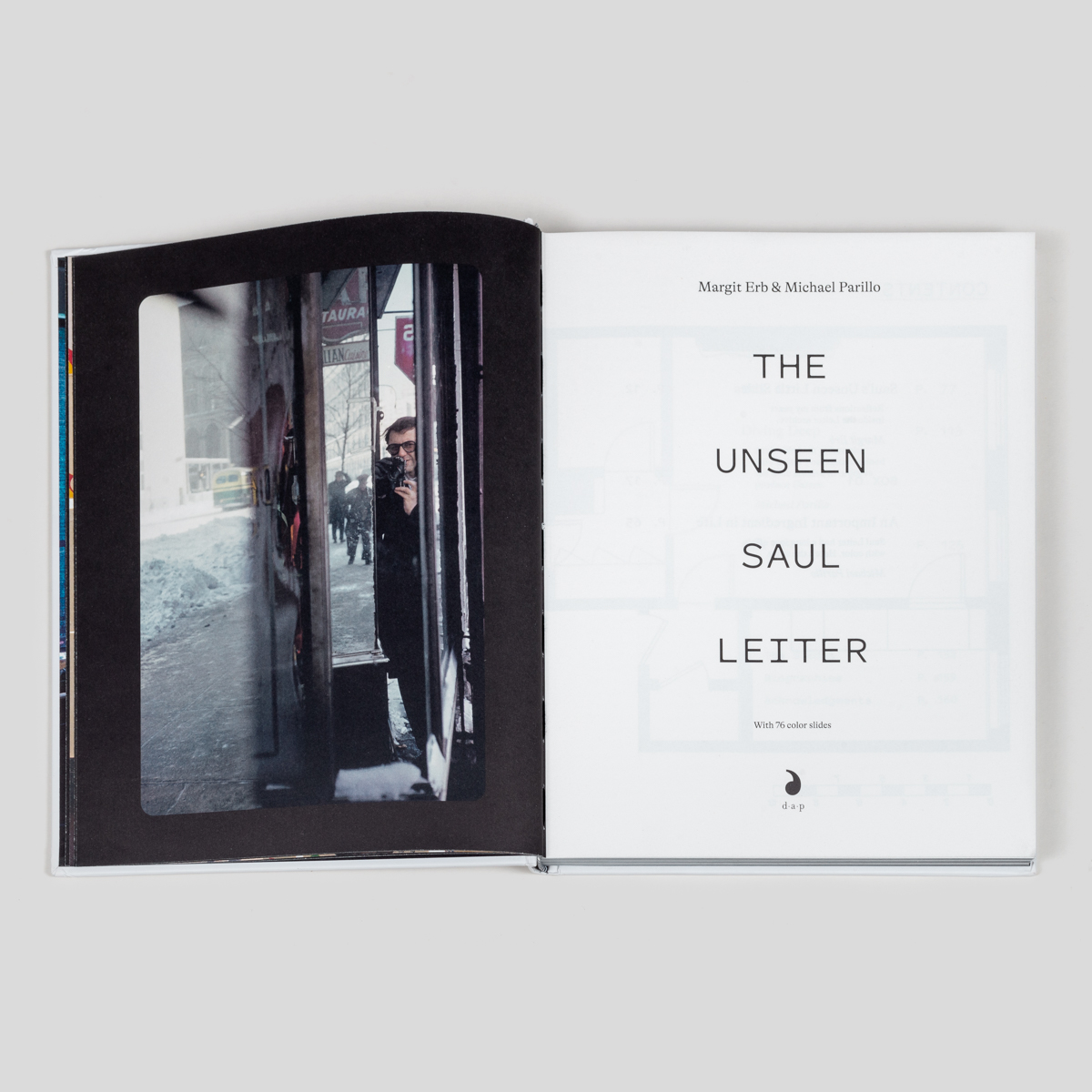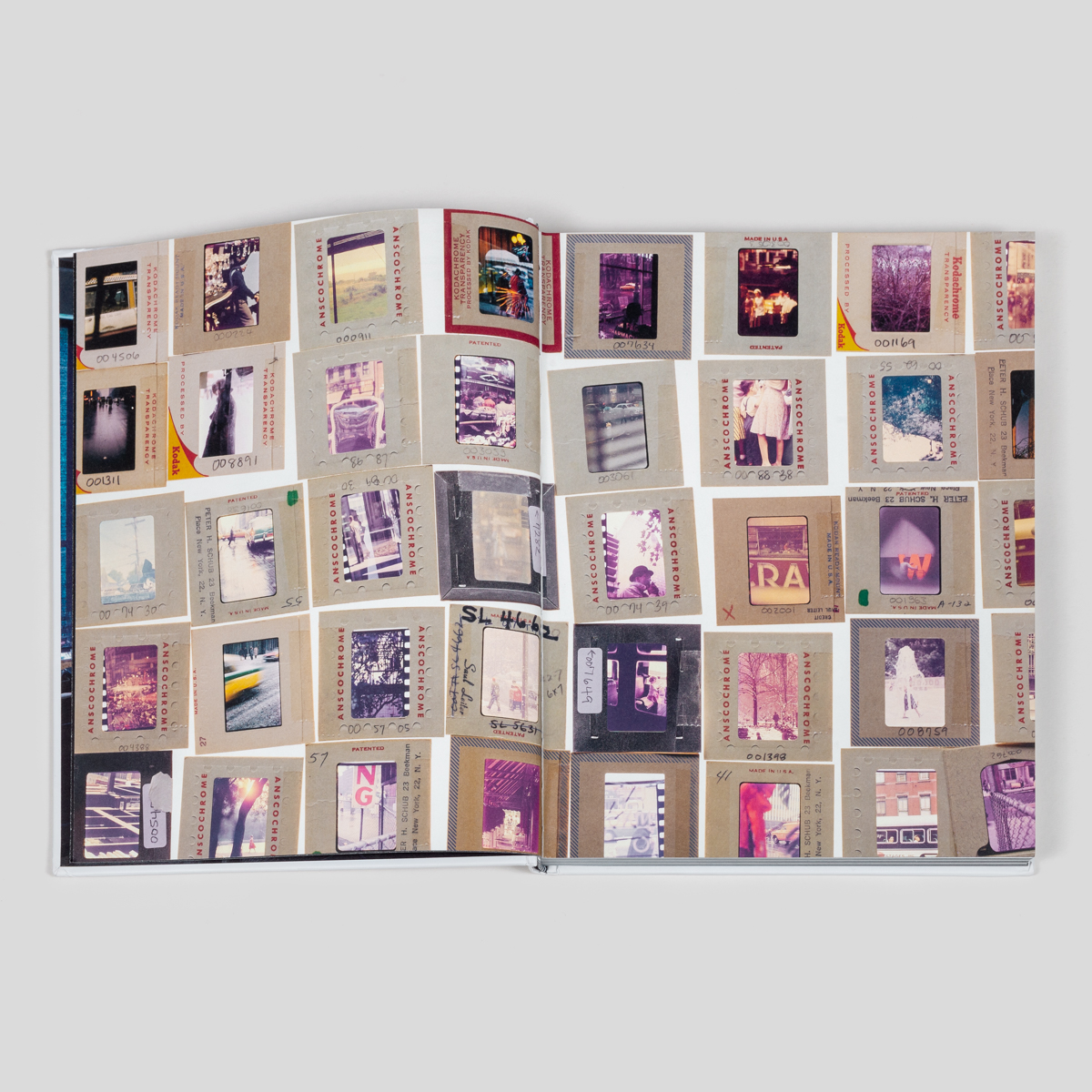 A note from FRAMES: if you have a forthcoming or recently published book of photography, please let us know.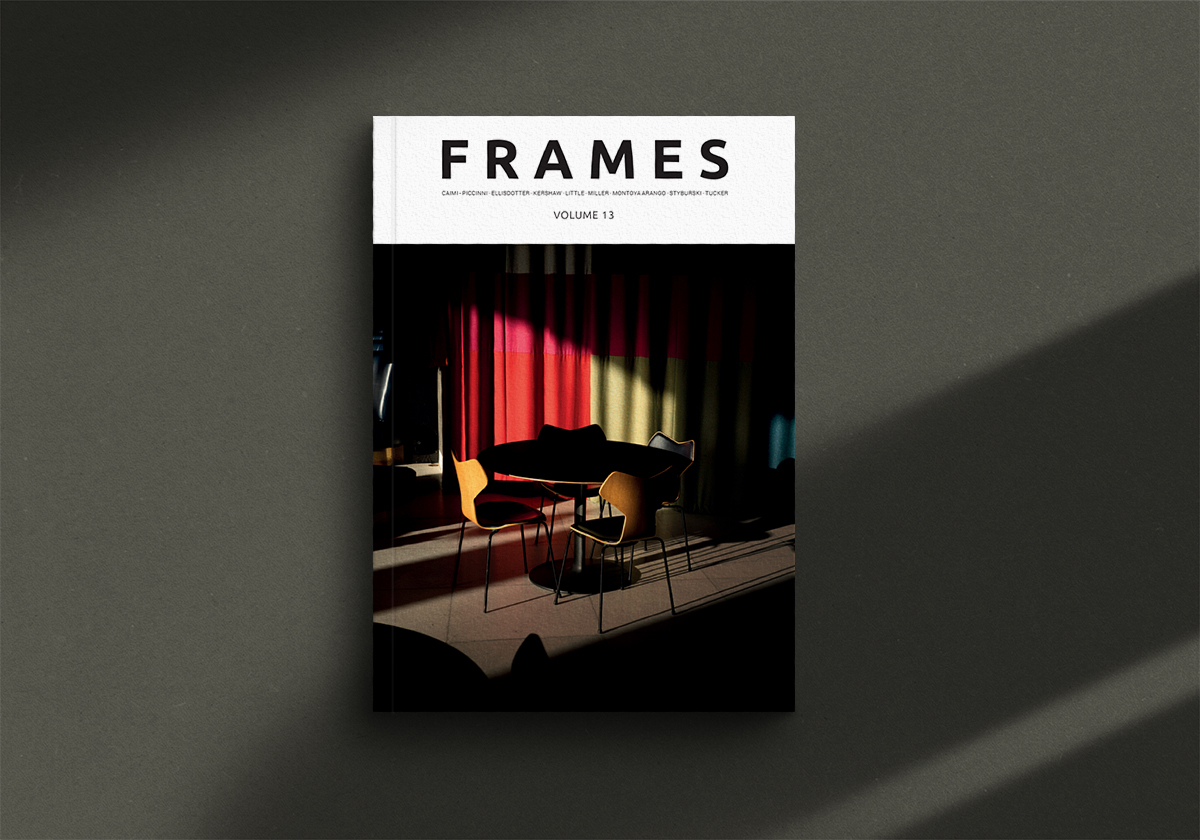 Every year we release four quarterly printed editions of FRAMES Magazine. Each issue contains 112 pages printed on the highest quality 140g uncoated paper. You receive the magazine delivered straight to your doorstep. We feature both established and emerging photographers of different genres. We pay very close attention to new, visually striking, thought-provoking imagery, while respecting the long-lasting tradition of photography in its purest incarnation. Learn more >>>
---