Vacationing in the Val Schons region of Switzerland this past February, I had been photographing in two remote villages, Mathon and Casti-Wergenstein, perched on small, sunlit plateaus high above the valley that leads up to the San Bernardino pass (no, not the one of canine renown).
In Mathon I was using the last rays of sunlight to try and capture the view from the snowy cemetery behind the small village church down past the ruins of an earlier church into the majestic valley stretched out far below. After the sun had finally dipped below the crest behind me, leaving me in the cold, evening air, I decided to call it a day.
I stowed my camera and was heading back to the car when I walked past this shed in the middle of the farming village. The soft lighting of the evening shadows on the disarrayed fenceposts and the untouched, receding snow presented a quiet and unexpected still life of shapes and textures that made me pause to admire, and reach for my camera.
I made only two exposures, this one and a second about a meter to the right. My family was beckoning by then for us to continue our long return to the warmth of our lodging. Both shots elicit the same responses from me and it is difficult to choose one over the other.
Of all the photographs I took that week of beautiful landscapes, magnificent mountains, forests and bucolic architecture, these two are my favorites and always bring me peace and contentment. A brief, serendipitous moment of repose and reflection in my week of busy, purposeful, planned landscape photography.
What do you think are the TWO most impactful features that make your image a good photograph? Don't be shy!
The soft, low-contrast lighting and the ordered chaos of the sizes, shapes and textures of the wood pieces.
If you would be able to make this photo once again, what would be the ONE thing you would like to do better or different?
For once I'm happy with it as it is.
Stephen Smith shared this photograph in the FRAMES Facebook Group.
Photographer
Stephen Smith, Lucerne, Switzerland
Equipment and settings
Hasselblad 500 C/M with 80mm Planar *T lens.
Ilford FP4+ film with standard development in Ilfotec DD-X.
Negative scanned with Epson V850 Pro flatbed scanner.
Minimal, darkroom-style editing in Apple Photos.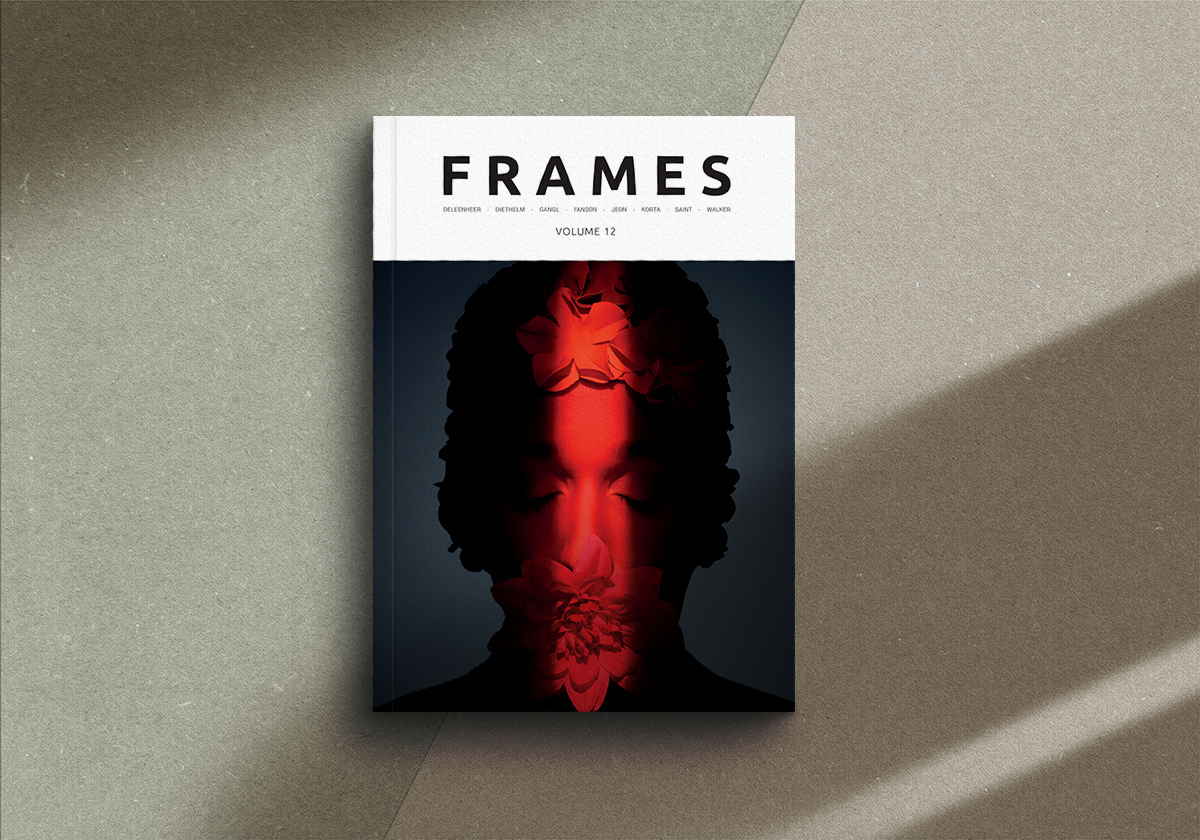 Every year we release four quarterly printed editions of FRAMES Magazine. Each issue contains 112 pages printed on the highest quality 140g uncoated paper. You receive the magazine delivered straight to your doorstep. We feature both established and emerging photographers of different genres. We pay very close attention to new, visually striking, thought-provoking imagery, while respecting the long-lasting tradition of photography in its purest incarnation. Learn more >>>
---