There are a thousand ways to judge a photobook: technical sophistication, artistic accomplishment, social relevance, and so on. Those are all good and oftentimes sharp lenses through which we can understand the power and effect of images.
There is another scale, however, which we don't often talk about. It's personal, idiosyncratic, difficult to explain. Let's call it temps au tour, zeit in der Runde, tiempo en la Vuelta, or just time in lap. We could even come up with a scale for this, expressed in minutes and hours. The higher the number, the better the book.
---
"Escape" by Olga Karlovac
Review by W. Scott Olsen
---
Let me be clear at the beginning. I love Olga Karlovac's Escape. The images are dark, blurry, out of focus, and that's precisely the point. These are impressionist images and every one of them is an invitation to linger and dream. Turn to any page. Look at the image. Holding this book is dream-time, association-time, wonderful-time.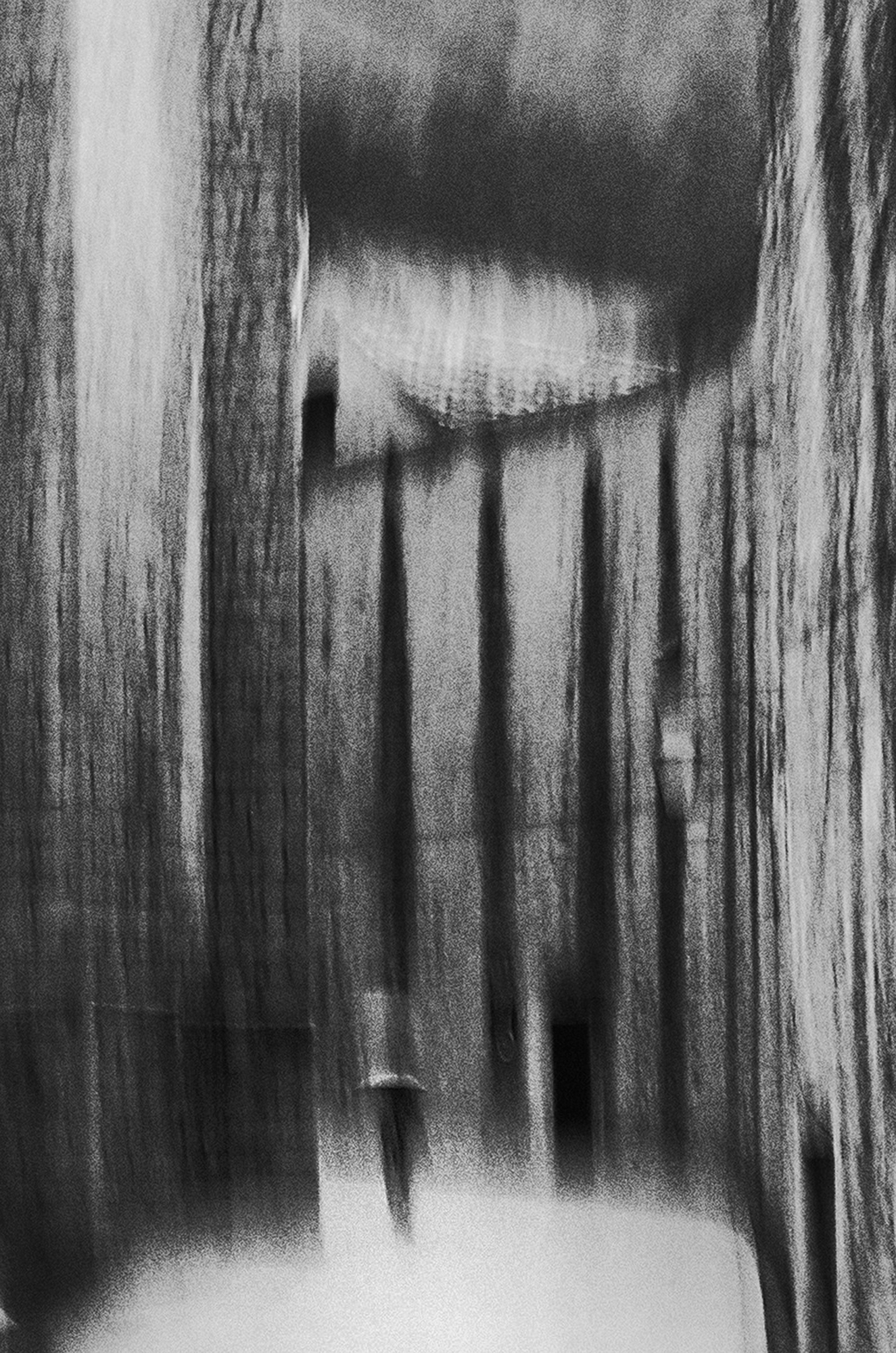 In a brief introduction, Kurt Iswarienko writes: "The equipment of photography is built to deliver precision… But for every precisely executed movement of a lens or perfectly timed release of a camera shutter, there is an infinitely more vast combination of imperfect and technically incorrect control inputs a photographer can make… Olga Karlovac is a photographer who explores the darkness and the mystery of the unseeable world with a haunting and painterly eye… Escape is an exploration and a celebration of everything the camera isn't supposed to be able to do, giving us a glimpse of a world we would not otherwise be able to see."
Escape is the final book in a trilogy that began with "Before Winter" and "The Disarray." As Karlovac writes: "these three books are simply a written and visual statement, a reflective, abstract and imaginative memory – a symbol. A reminder and journal of my life and the emotion that kept me going along this path."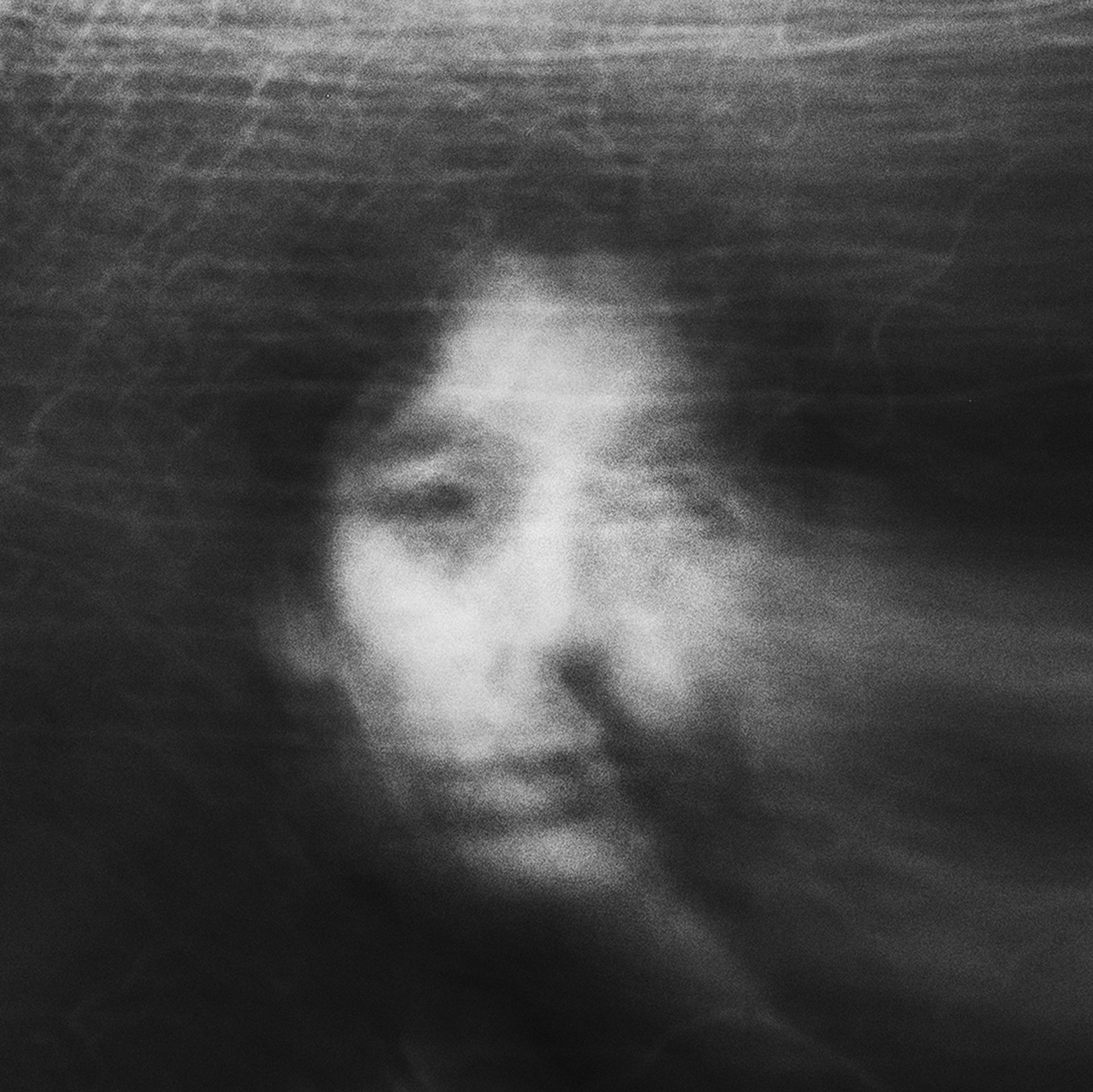 There are small bits of poetry or poignant sayings in the book – Rainer Maria Rilke as well as J.K. Rowling – but the best is perhaps the first, by Karlovac herself.
in the blink of an eye
in the moment between day and night,
somewhere at the edge of darkness and light
walking down an empty road below the mountain of memories
while strong winds from the north carve your marks all over my skin
i feel your breath
and i imagine…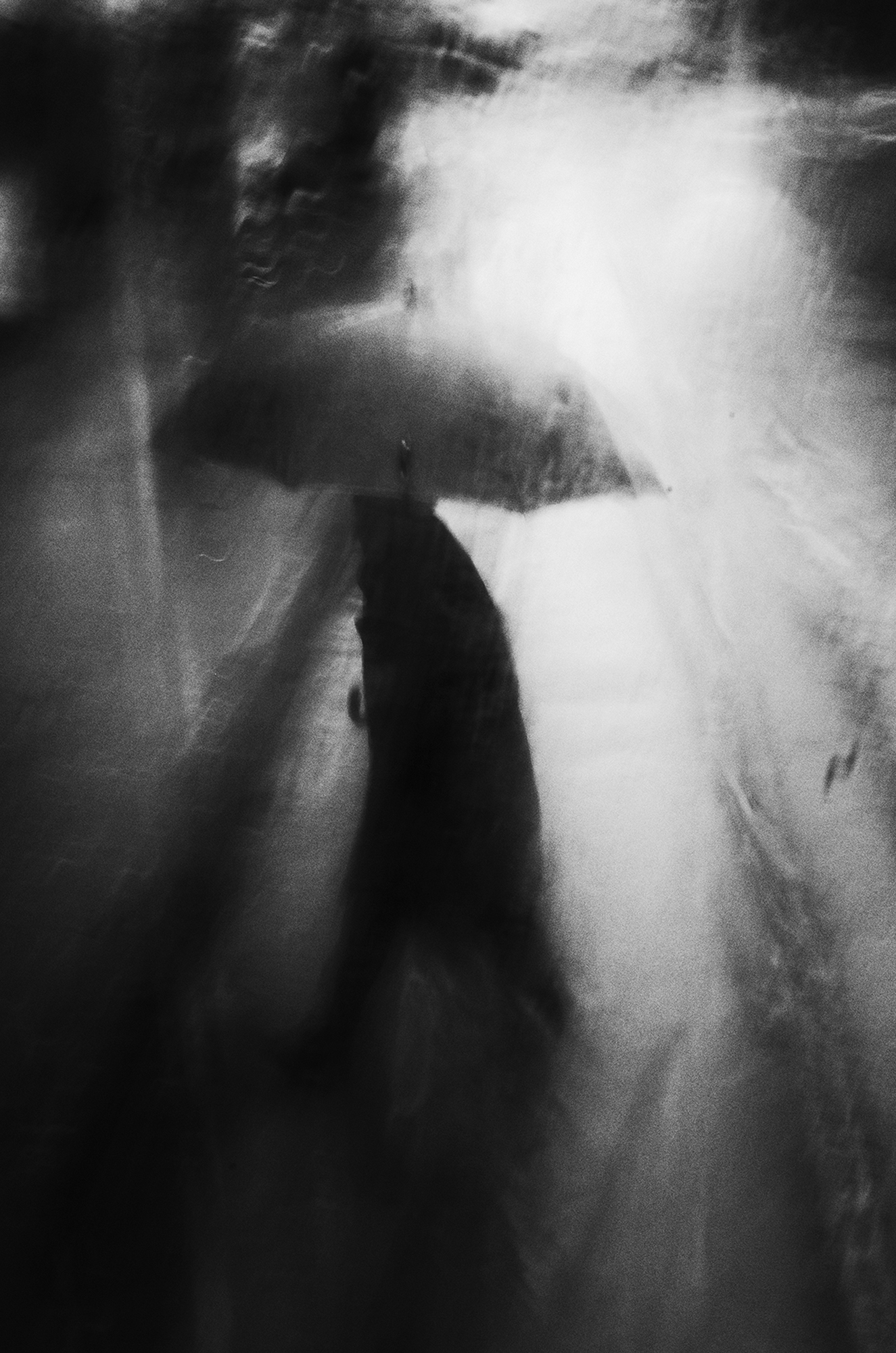 Karlovac's work is in the tradition of Claude Monet. But while most of Karlovac's images are taken outside (an impressionist tenet), she breaks with the tradition by going dark with black and white. Most of the images (as far as I can tell) are taken at night. A great many are taken in bad weather.
To say, however, that her images are dark, nighttime, bad weather shots might imply the work is brooding or depressing, photographs in a minor key. This is not true. Or, this is not true for me.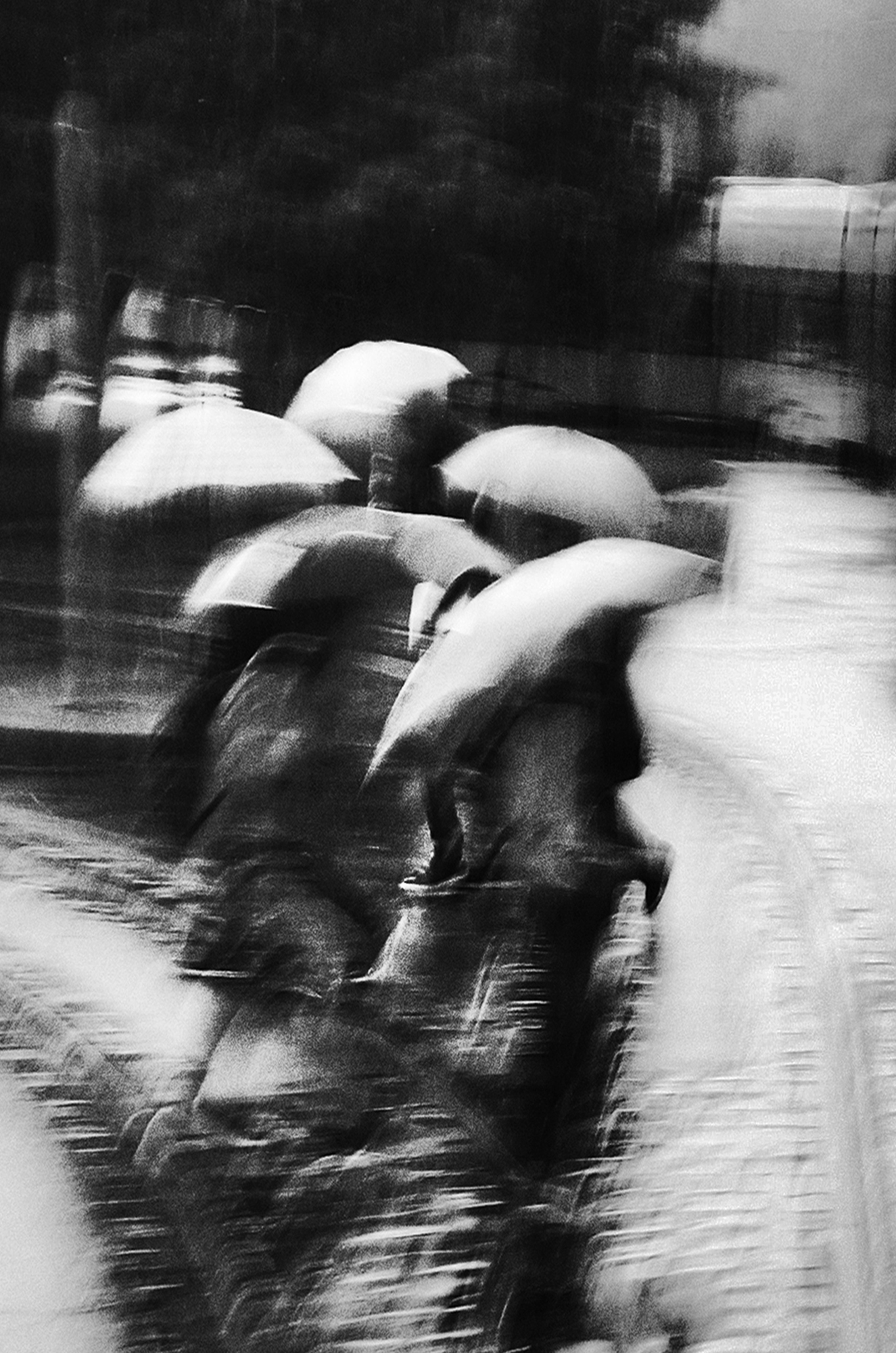 For me, every image is an evocation. These are images you feel much more than "get." Instead of talking about how lines and light lead the eye through these pictures, it would be more accurate to talk about how the image leads the heart and memory and imagination.
Or let me explain it this way: I read Escape on a winter's evening, soft jazz in the background, a glass of wine on the table next to me. I turned the pages slowly because I was often reluctant to leave the image I was seeing. The experience of the book was very much like listening to a symphony. What it means is what it means to me.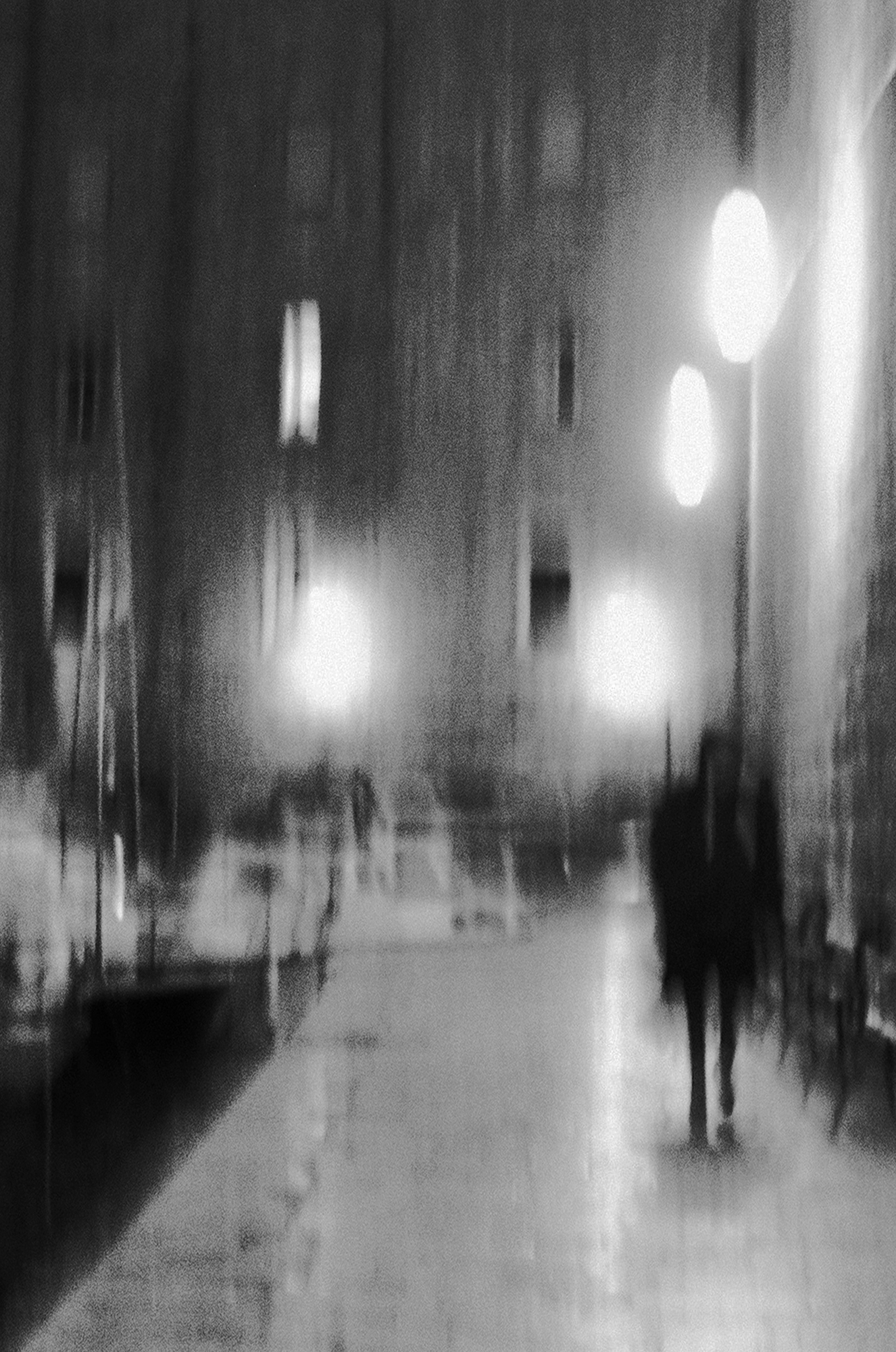 The book is beautifully designed, too. Black and white borders, images that cross the gutter, fold out pages all make the experience a joy.
Escape is one of those necessary and inspiring books. So much of our work depends on sharpness and clarity, it is wonderful to be reminded that fine art can lead in the other direction.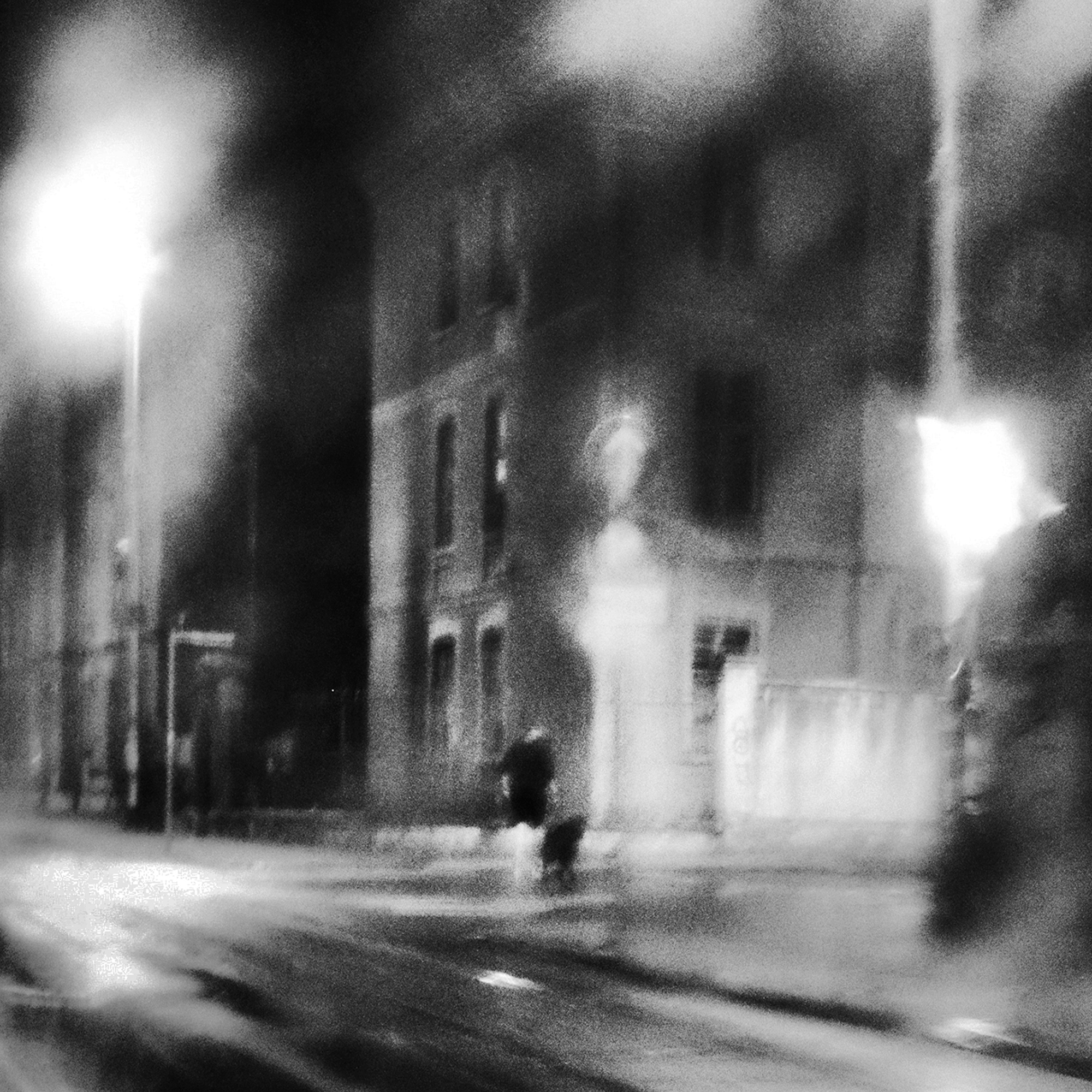 A note from FRAMES: if you have a forthcoming or recently published book of photography, please let us know.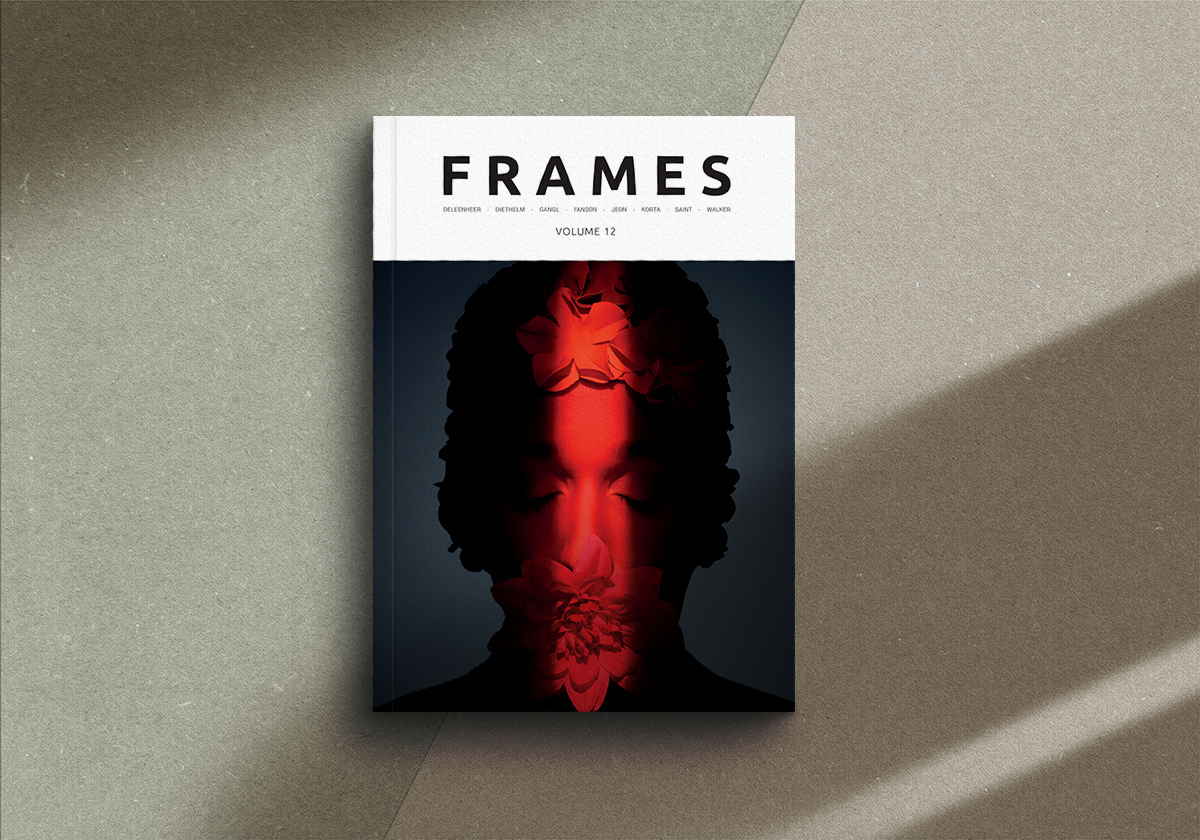 Every year we release four quarterly printed editions of FRAMES Magazine. Each issue contains 112 pages printed on the highest quality 140g uncoated paper. You receive the magazine delivered straight to your doorstep. We feature both established and emerging photographers of different genres. We pay very close attention to new, visually striking, thought-provoking imagery, while respecting the long-lasting tradition of photography in its purest incarnation. Learn more >>>
---