During the Summer of 2023 I decided that for my 60th Birthday I would attend some 1 to 1 workshops in the Scottish Highlands, one of those was a Botanical 1-day course. I found it fascinating and was immediately drawn to the simple yet powerful images I was able to create using just a few props.
Excited, I returned home and started drying flowers and leaves. I live in a little bungalow with very little space available to maneuver, and lately, I can often be found moving furniture around to get to my window so I can place the diffuser and set up a small workspace.
The image Nigella Damascene on White took me quite some time to set up as earlier tries were not as successful as both had straight stems and it did not quite work, so I used a small piece of fuse wire to bend one of the flowers until it was dry. I then set about setting them up which took some time as I had to be very careful not to break them and to position them how I wanted.
There was a lot of bending of the magnetic soldering arms until I felt they were in the correct position. I used the Spot metering on my camera for the flowers and overexposed by 3 stops and used the resulting shutter speed.
I find the process of setting up my equipment and props an exercise in mindfulness, and sometimes it will take me quite some time to get the placement that I want. However, this is slow photography, and I am not chasing the light. The 150cm diffuser sits on my north-facing window and gives me all the beautiful light that I need to work.
I started photography in May of 2020, at the beginning of the Pandemic. I set out to be the best photographer I could be, and I hope that this image gives you as much pleasure as I had in taking it.
What do you think are the TWO most impactful features that make your image a good photograph? Don't be shy!
I loved that the simplicity of the image was also a powerful tool to showcase its beauty.
If you could make this photo again, what would be the ONE thing you would like to do better or different?
I would like to be more courageous in overexposing the white diffuser.
John Stephen shared this photograph in the FRAMES Facebook Group.
Photographer
John Stephen, Kirkcudbright, UK
Equipment and settings
150cm Diffuser, Canon EOS R5, Sigma 24-70mm.
Tripod, magnetic Soldering arms to hold the flowers, steel base.
I am using spot focus, and my camera settings differ.
I normally use an aperture between f/10 and f/14.
ISO 100, and whatever shutter speed the settings allow.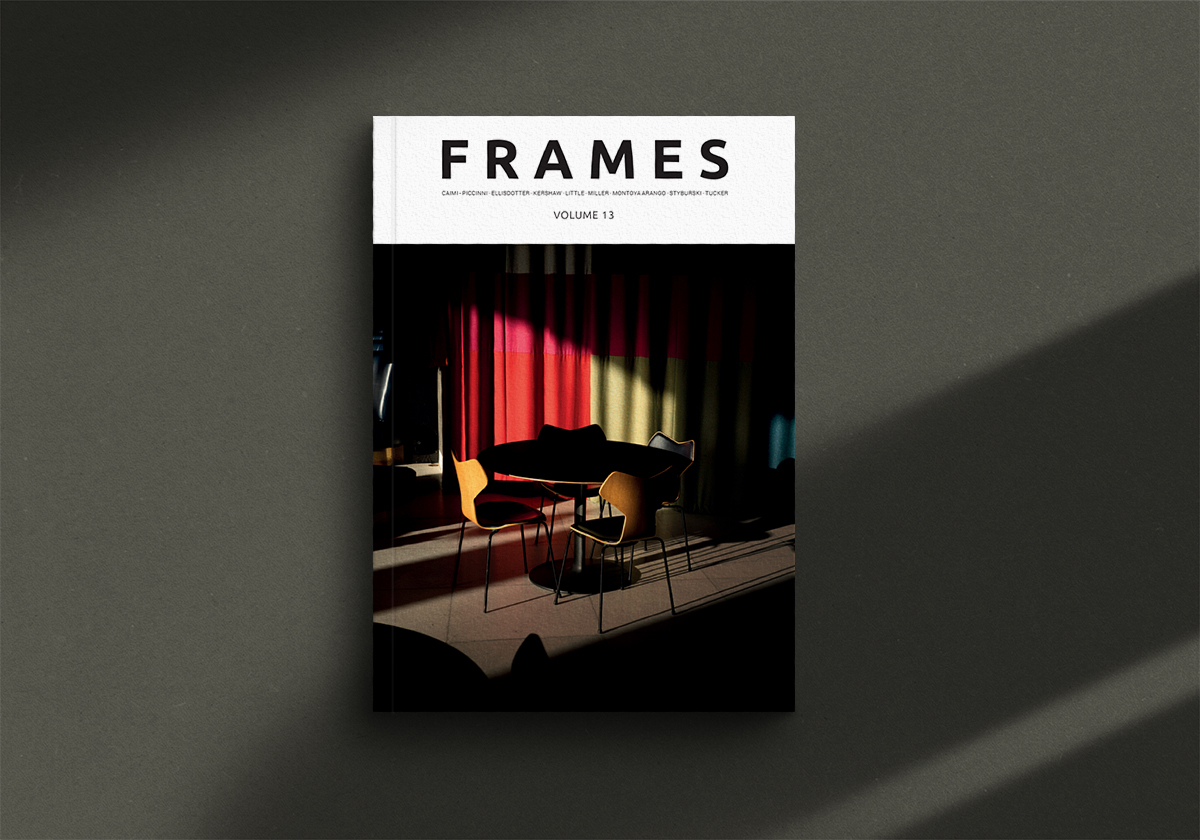 Every year we release four quarterly printed editions of FRAMES Magazine. Each issue contains 112 pages printed on the highest quality 140g uncoated paper. You receive the magazine delivered straight to your doorstep. We feature both established and emerging photographers of different genres. We pay very close attention to new, visually striking, thought-provoking imagery, while respecting the long-lasting tradition of photography in its purest incarnation. Learn more >>>
---