I belong to the Arizona Professional Photographers Association. During a recent meet-up we visited an old automobile salvage yard with lots of great rusty subjects to photograph.
This happened to be my very first photo of the day, I captured about 80 images during the 2 hour walk around the salvage yard. The day was cool and overcast which worked perfect for photographing in the open area, full sun would have made for very contrasty captures.
The original/RAW captures appeared to be a bit flat but once processed with a bit of contrast and saturation the colours popped. Additional editing was done to this image in Photoshop to remove some white scuffs and scratches that were distracting to the overall composition. Additionally, I used Skylum Luminar to enhance the mood of the image and a bit of color grading was done using 3DLUT Creator to enhance the complimentary colours. Initially the rust appeared to be a bit too yellow/green for my liking. I balanced the bumper to be blue but did not want it to be overly saturated
I tend to photograph closeup and macro, but this day I was trying out my new purchased 100-500 zoom lens.
Note: The image featured here was captured with a 24-105 mm lens at 58 mm. A 100-500mm lens like that is typically not thought of a closeup lens, but I liked the challenge and was quite happy with the results as well. Even with a maximum aperture of f/7.1, the close focusing creates a nice shallow depth of field for selective focus compositions.
What do you think are the TWO most impactful features that make your image a good photograph? Don't be shy!
First off, the color palette works for me. I enjoy the warmth of the rust being framed by the cool blueish bumper. Secondly the detail in the rusting metal makes me wonder what the story is behind this old vehicle.
If you would be able to make this photo once again, what would be the ONE thing you would like to do better or different?
This was a very successful photo trip. I'm not sure that I would change much. It may be fun to use a macro lens and capture some close up and macro images.
Paul Bartell shared this photograph in the FRAMES Facebook Group.
Photographer
Paul Bartell, Phoenix, AZ, USA
Equipment and settings
Canon EOS R + RF 24-105 f/4 LIS
58mm, 1/80sec, ISO 125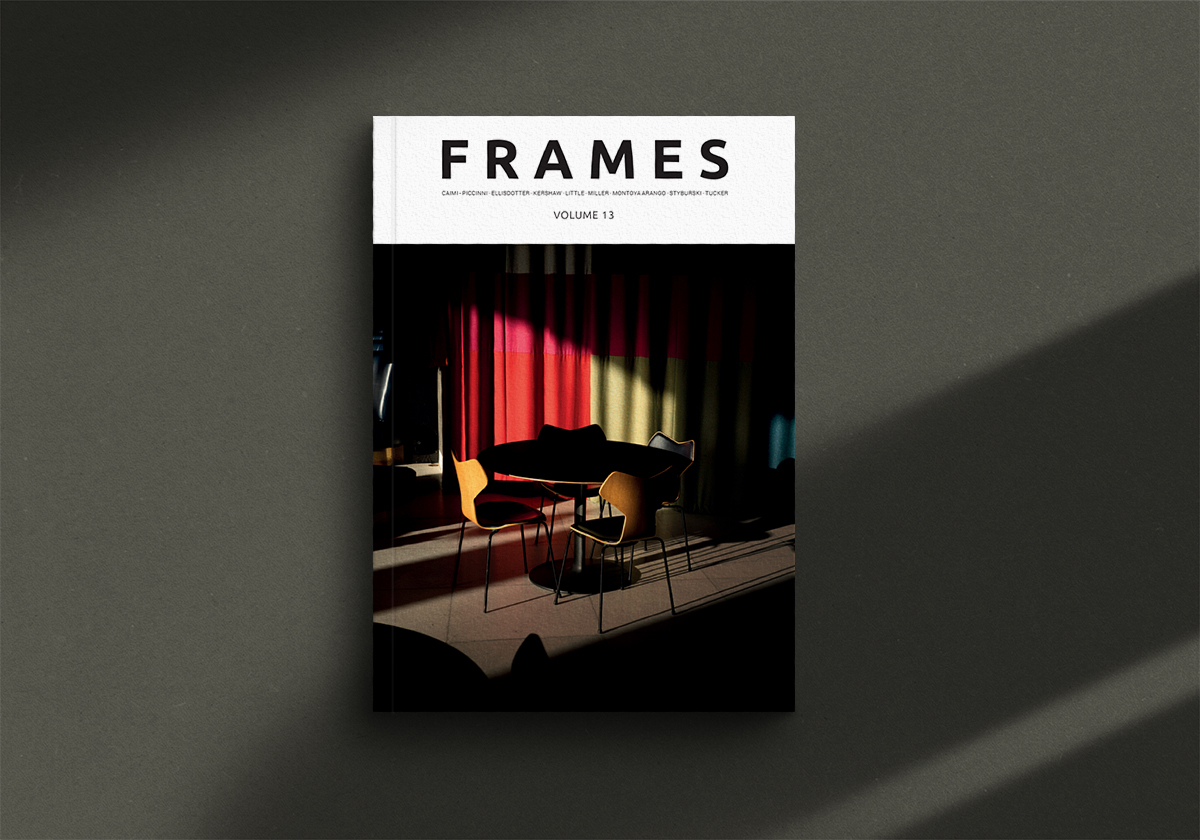 Every year we release four quarterly printed editions of FRAMES Magazine. Each issue contains 112 pages printed on the highest quality 140g uncoated paper. You receive the magazine delivered straight to your doorstep. We feature both established and emerging photographers of different genres. We pay very close attention to new, visually striking, thought-provoking imagery, while respecting the long-lasting tradition of photography in its purest incarnation. Learn more >>>
---