Some photographs are immediate. They are insightful and demand a fast attention. We know what they are about, and it is important for the message to get out. Photojournalists work this way. Documentarians work this way. For the most part, the value of these images resides in what answers they give instead of what questions they raise.
But there are also photos that linger. They might have an initial urgency and they might not. Urgency is not the issue.
---
"England, My England" by Chris Steele-Perkins
Published by McNidder & Grace, 2023
review by W. Scott Olsen
---
The images I'm talking about seem to whisper their revelations. Their insights are more nuanced and less well-defined. You look at them and ask, what's going on here? You find yourself lingering for a long time, not so much finding an answer but teasing out the many possibilities.
The very best photographs stay with us not because we understand them but because they imply something we can approach yet never quite reach. We remain engaged with them for a very long time.
England, My England, a book by Magnum photographer Chris Steele-Perkins, is a satisfying, intriguing and nuanced collection of images taken over his photographic career. The images, for him, linger with an unresolved poignancy. These are not images which rely on a thesis, although they may have been taken in service of some project or another at their beginnings. Instead, these are the images that speak to that fleeting understanding we can perceive but not attain.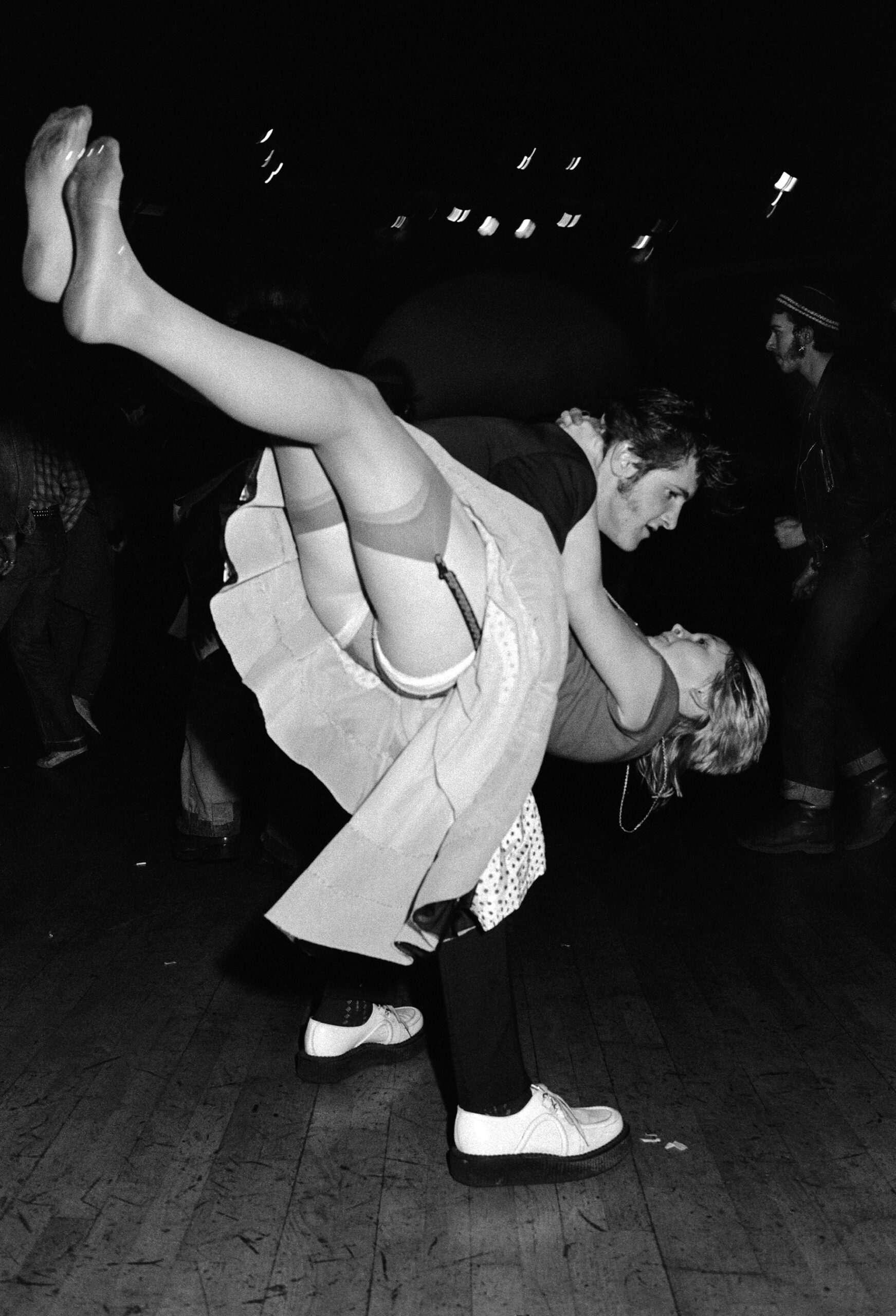 In his Preface, Steele-Perkins writes, "Ever since I became a photographer England has been an important subject for me. Once I started to travel the world as a photographer I still returned to work on English themes, chipping away, trying to understand, in a small degree, what I was a part of."
Later, he continues, "Over the time I've lived in England a massive change in English identity and ethnicity has taken place as it evolved into one of the most diverse countries in the world. When I came to England from Burma I was two and it was a white Anglo-Saxon country. Being a brown Oriental-looking child I did not feel properly English even though I had an English father, especially in the small West Country town where I lived, where everyone was white. Perhaps this sense of distance colours my work."
And then, "it has been interesting for me to see some themes emerging… themes that haven't been consciously pursued, yet echo those so important to English art: the absurd, violence, family, homelessness, humour, loneliness, identity and the grotesque. They don't dissect and analyse these conditions and situations; they do what photographs do; they describe and particularize them, and maybe heighten them if the photographs have been successful, and like a mosaic, if you take enough pieces and stand back a larger picture begins to emerge. Some kind of truth can be reached from the sum of the parts…"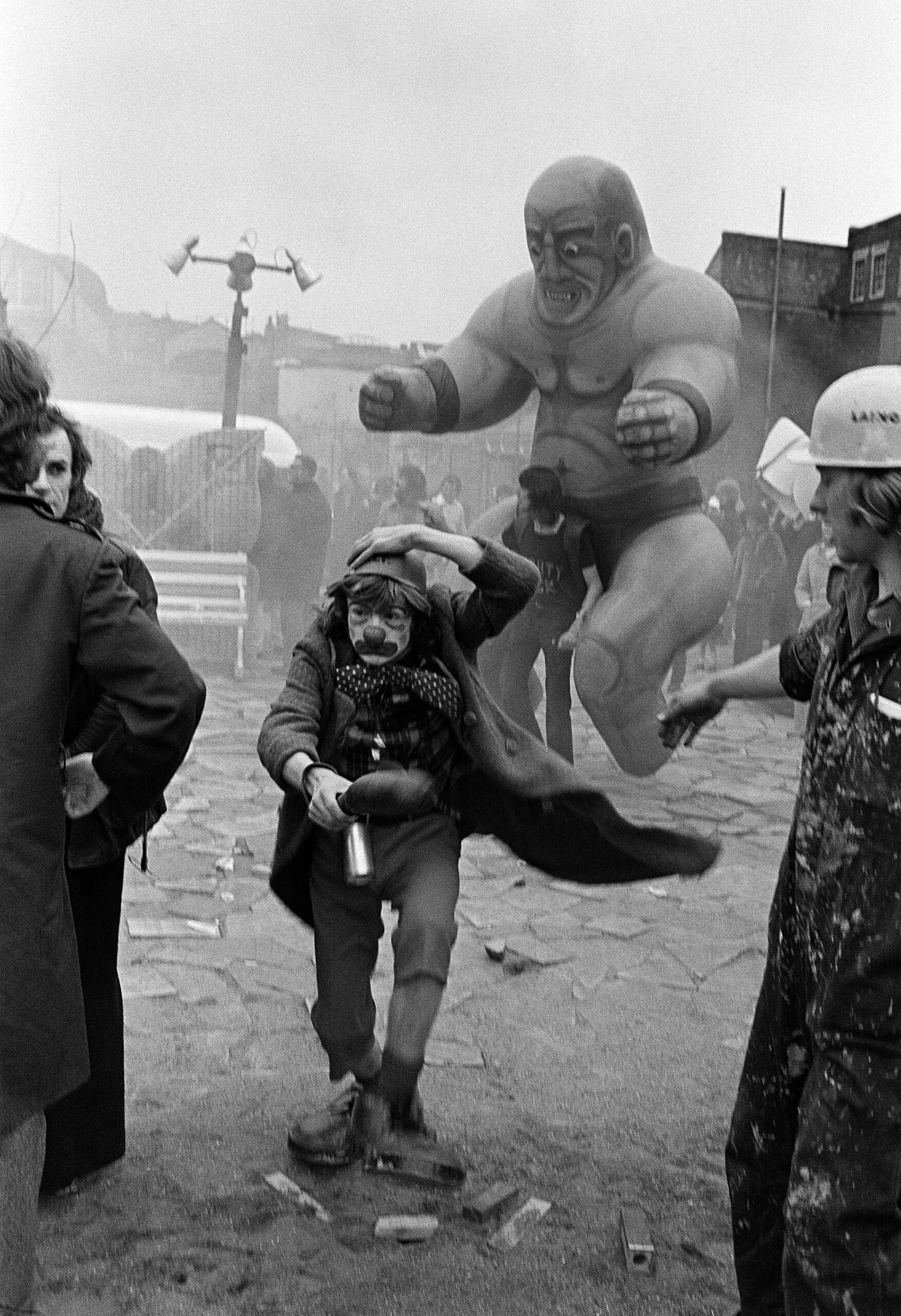 The book begins with a fairground boxing booth in 1969 at Newcastle-upon-Tyne. A boxer in a mask relaxes outside a curtained-off ring while somebody else is peering inside the curtain. There is a boxing ring bell and a pair of boxing gloves in the upper left of the frame. The man in the mask is leaning against a wall with a drawing of two men engaged in a match. The ironies here are rich. Boxing is an ancient, violent sport – the epitome of one-on-one who is better. And yet, here's this guy just leaning against the wall, apparently completely relaxed. In the right of the image, in the foreground, there is a blurry face of somebody else at the carnival and that blurry face gives us a sense of perspective and distance, as if we're seeing a private moment.
This image is followed by a picture from 1974 of a dancer wearing a bikini and go-go boots, performing in a pub, which is followed by picture of performing bears and a trainer at a London circus in 1973, and then a family in Brixton. Later we are presented with a dishwasher dumped alongside a roadway, grouse shooting in countryside, drum majorettes, and then an old lady living alone in Middlesbrough. There are skinheads and beatniks, quiet moments and loud ones, too. Every page opens a moment that is as much a part of English life as every other – all of them separate but simultaneous notes in the chord.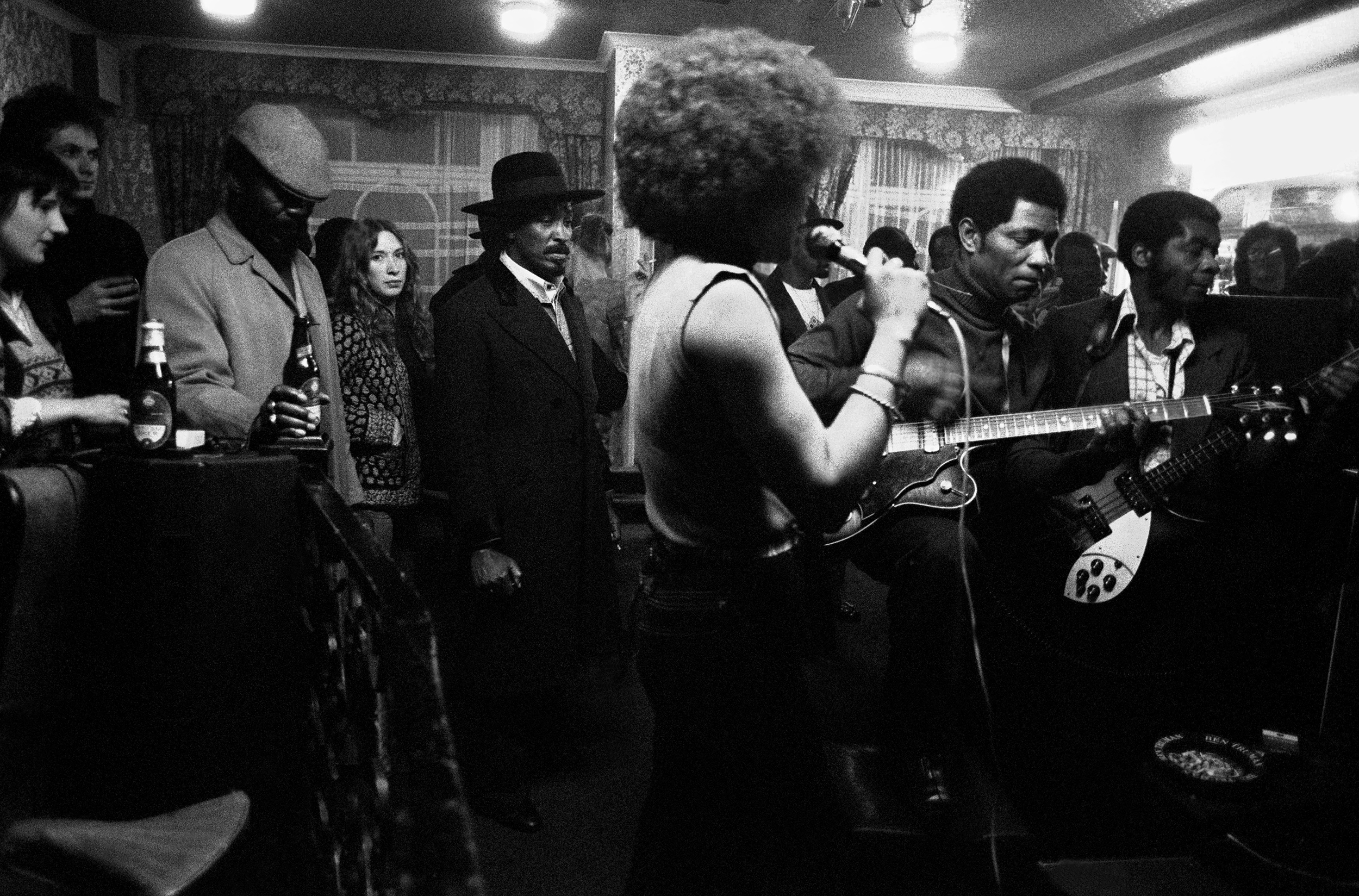 In an Introduction by photographer David Elliott, he explains that "The ability to be both a part of something yet separate from it, is precious to any artist. When working with people and their lives, it is a necessary inoculation against the self-indulgent viruses of either sentimentality, through provincial identification, or sensationalism, through callousness. The work we see here is neither. "The camera," in his own words, "allows me to enter other people's lives it is an extraordinary tool to record experiences in the world. We used to think that everything was possible through photography. I still use it…to understand the way things are, to learn about the things I do know." Balanced on a tightrope between engagement and detachment, his process of 'understanding' and 'learning' is energized by empathy."
The majority of the images are street scenes, or interiors of pubs and homes. A fair number of them are taken out in the countryside. And while it would be true to say the images are candids in that most them are not posed, it would be completely untrue to say that they are mundane for ordinary. In the way that one detail can imply a universe, these images speak to the character of English life for the author. All of these images, individually and as a group, are complicated. Note the title of the book:  England, My England.  This is a personal book, a memoir of his witnessing and his participations.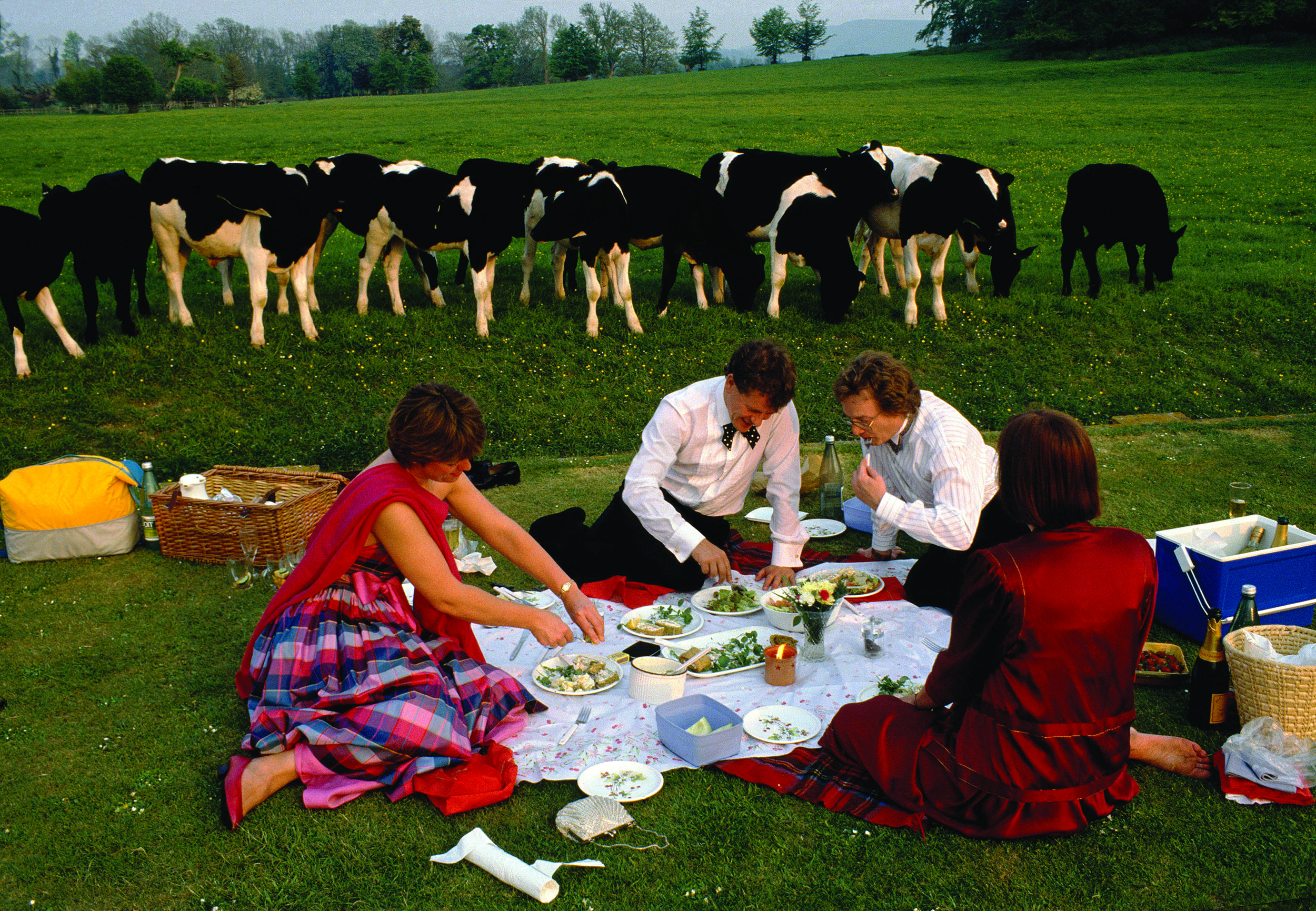 England, My England was first published in hardback in 2009. Now, fourteen years later, the book is released in paperback. There is no indication whether the book has been updated or not, but that doesn't really matter. The images, taken from the span of Steele-Perkins' photographic life, remain fresh and insightful.
The book is 103 pages long, not counting the Preface and Introduction, and contains 106 images.
Thumbing through the pages of England, My England, forward and backward, is a rewarding experience. This book is evidence of the insight available to a curious lens and photographer. At the end of it, while it would be difficult to say exactly what the viewer will have learned, there is no doubt that a viewer's understanding of at least one version of England will be substantially richer and detailed. England, My England, is the kind of book you might pick up absent mindedly and three hours later discover you are still holding it, happily and thankfully.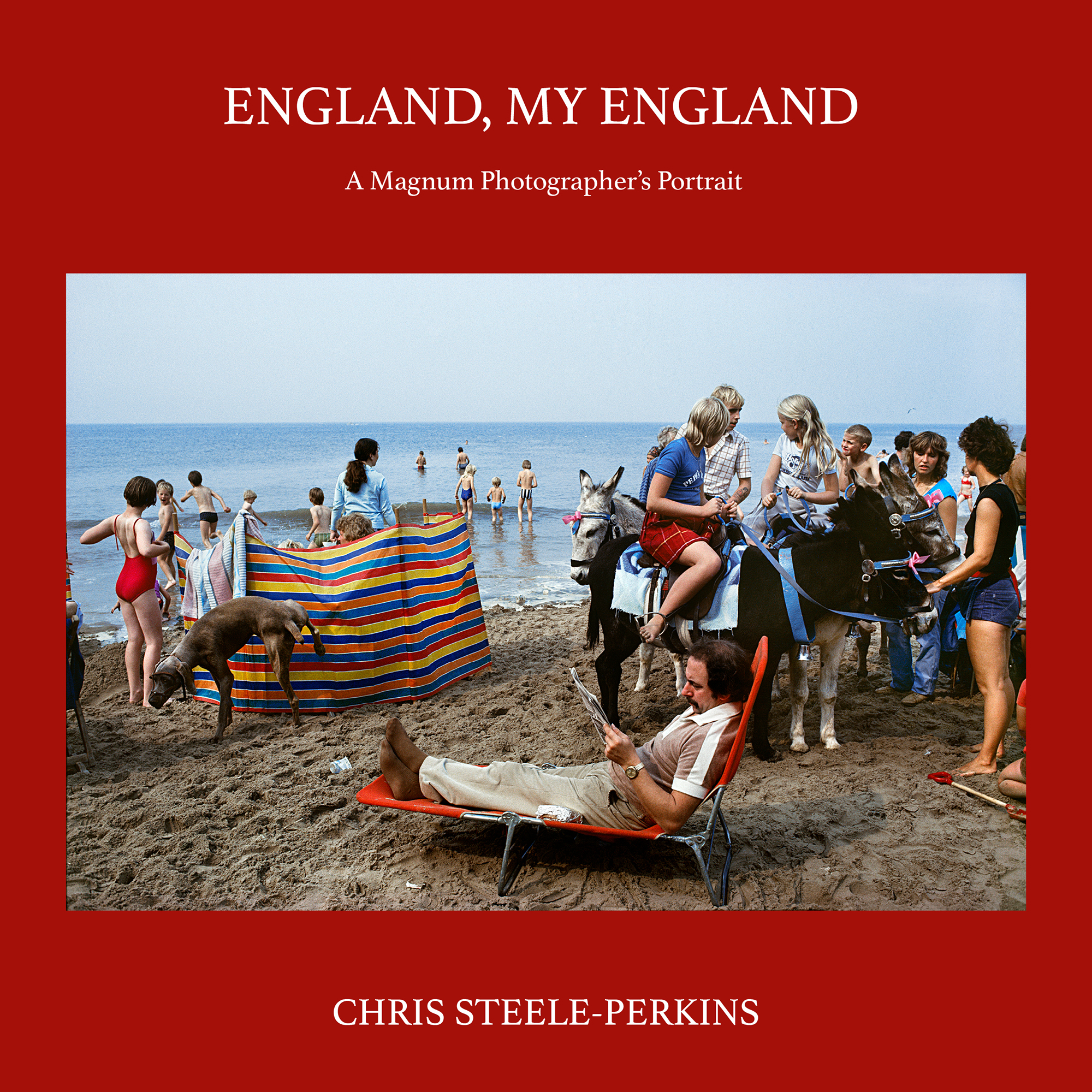 A note from FRAMES: Please let us know if you have a forthcoming or recently published photography book.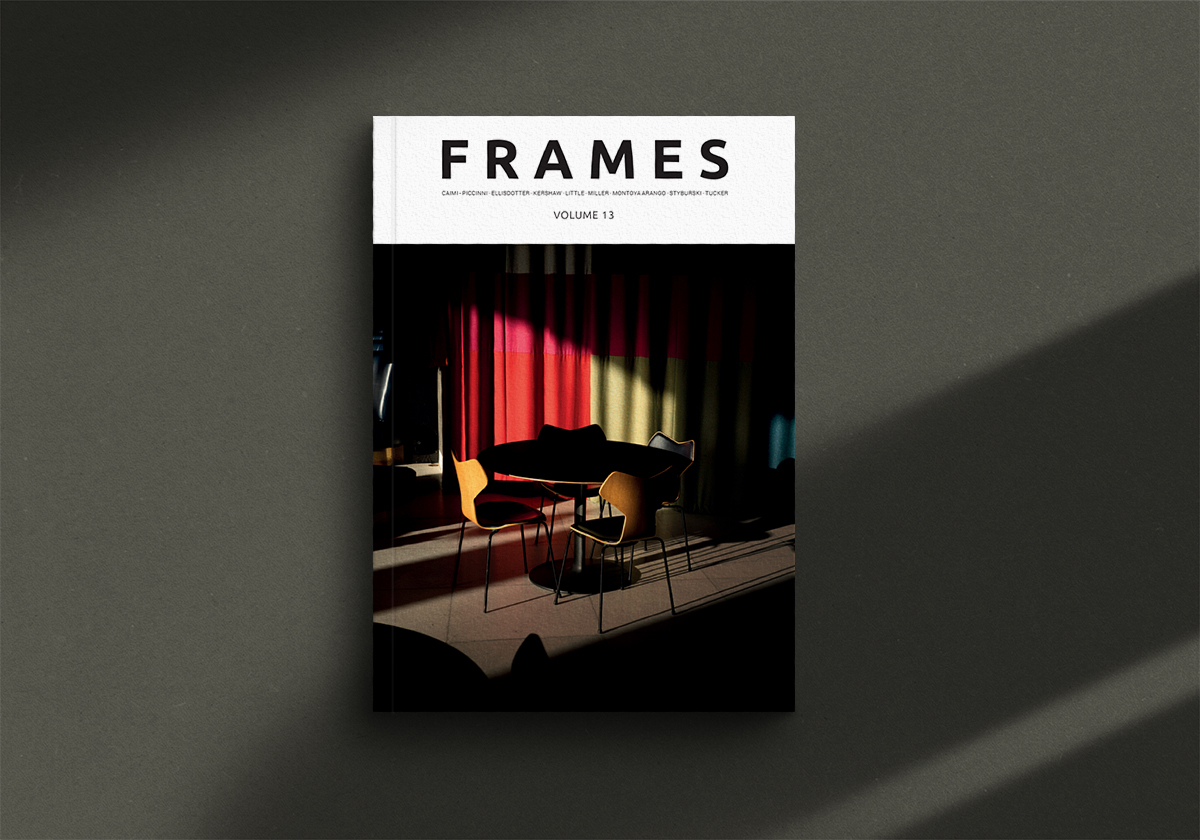 Every year we release four quarterly printed editions of FRAMES Magazine. Each issue contains 112 pages printed on the highest quality 140g uncoated paper. You receive the magazine delivered straight to your doorstep. We feature both established and emerging photographers of different genres. We pay very close attention to new, visually striking, thought-provoking imagery, while respecting the long-lasting tradition of photography in its purest incarnation. Learn more >>>
---