This image is the latest in a series of images made not with a camera but by placing the subject matter on a flatbed scanner. When I was unable to travel during the current pandemic, I started photographing simple still life arrangements at home, first on my garage floor and then in my basement, in what I call my stool top studio, using just simple window light and a reflector.
Having exhausted what I found lying around the house, I started to photograph various assorted flowers that I purchased from a local shop. This evolved from simple arrangements using a canvas background of various colors to singular images to closer and closer images all while sticking with my simple window light plus a white reflector lighting scheme. I eventually changed from canvas backgrounds to a light grey board to facilitate the use of textures as a background.
When I finished photographing the flowers, I would usually just put them aside and go on to something else. Coming back a few days later and finding the flowers in a dried-out state, I discovered a whole different look to photograph. Of course, dried out flowers eventually fall off of their stems, so then I was finding little piles of petals, and using just the petals led to more photographs.
The jump to using the scanner came about from memories of scanning x-ray films from a previous profession. I first tried whole flowers both fresh and dried, but that didn't prove satisfactory, so I tried just the dried-out petals. Happily, it worked out better than I thought it would.
After scanning, the images are post processed in Lightroom with a texture added as a background in Photoshop. Then it is on to printing. Always a print. To me, it isn't a photograph if it isn't on paper.
What do you think are the TWO most impactful features that make your image a good photograph? Don't be shy!
The subtle color palate and the subject matter along with the background are what make this image work for me.
If you would be able to make this photo once again, what would be the ONE thing you would like to do better or different?
Not too much, maybe alter how I handled the background. I always produce images like these in multiple variations and this one worked best for me.
Wayne Pearson shared this photograph in the FRAMES Facebook Group.
Photographer
Wayne Pearson, New Hampshire, USA
Equipment and settings
Epson V700 flatbed scanner
Lightroom & Photoshop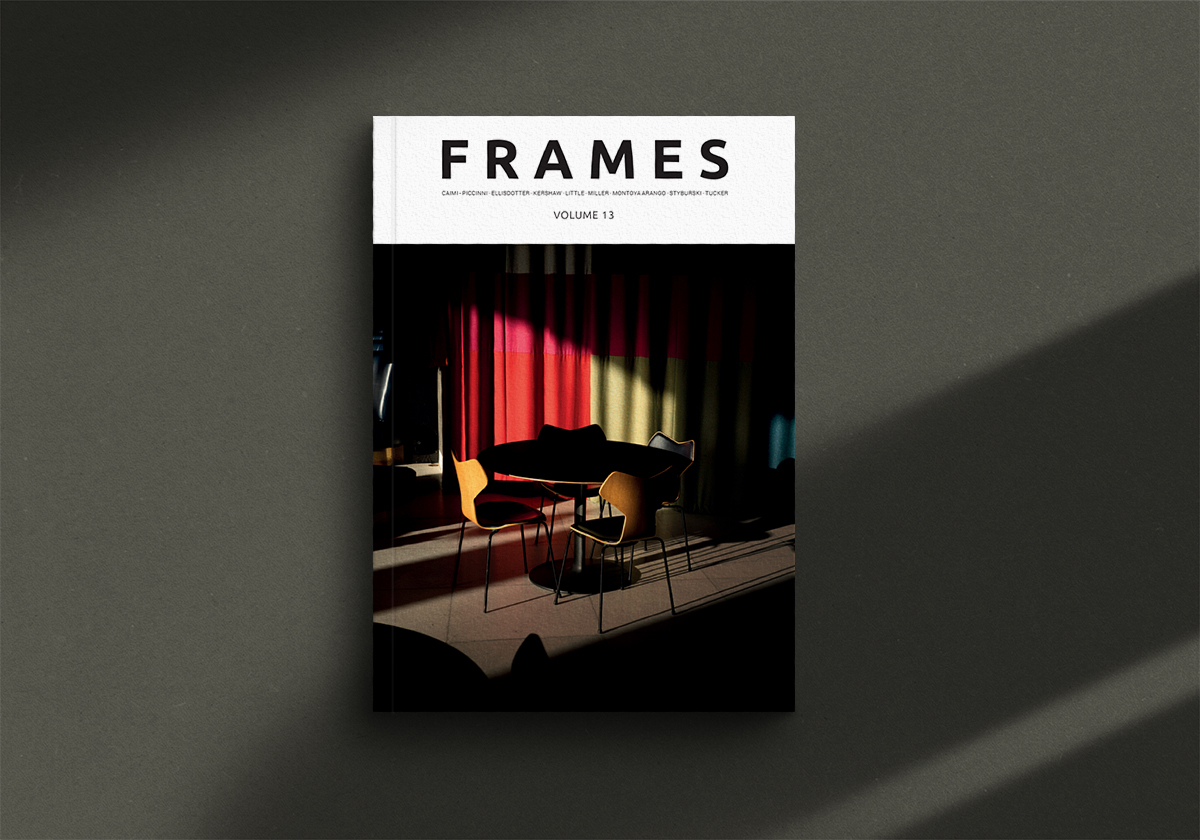 Every year we release four quarterly printed editions of FRAMES Magazine. Each issue contains 112 pages printed on the highest quality 140g uncoated paper. You receive the magazine delivered straight to your doorstep. We feature both established and emerging photographers of different genres. We pay very close attention to new, visually striking, thought-provoking imagery, while respecting the long-lasting tradition of photography in its purest incarnation. Learn more >>>
---