I have a blog about photography and in this blog, I write a series of posts about places that offer photography opportunities near the greater Sacramento area. On March 27th, I headed to the Rush Ranch in Fairfield, California, about 40 minutes from my home, to take photos for a post I am writing about this Land Trust in Solano County. I had seen on the forecast that it was going to be a cloudy day with low wind, two rare events in this area, so I headed there early.
At the ranch, I walked a few miles on cow trails, in the pasture, among cattle, looking for compositions. It is difficult to add a tri-dimensional feel to the open spaces of the West. Many were the gates, barbwire fences, ground squirrels and crows. Few were the rolling hills, at a distance. The light was variable and spotty, and I tried to juggle all those elements, minus the squirrels and crows, in my frame.
When I came to the gate portrayed in the photograph, I saw that there was a clear separation between the grass in the pasture (still green) and the vegetation in the marsh (dry and brown). This didn't look too exciting in color but I knew that I had a good contrast for black and white. I set my tripod a few feet in front of the open gate, which served as a foreground element of interest, and positioned my camera in such a way that the curve seemed to acquire an "S" shape. That's when I saw the light peeping through the clouds at a distance, right at the end of the curve, and I knew I had my "money shot."
What do you think are the TWO most impactful features that make your image a good photograph? Don't be shy!
The open gate, and the curve leading to the light in the background, give a feeling of open possibilities, freedom to explore, and release from burden
If you would be able to make this photo once again, what would be the ONE thing you would like to do better or different?
Some of you may have noticed that my specialty is botanicals in my studio. I am used to having full control of the light, and when I am in the landscape, I feel a sense of urgency when the conditions seem right because I know that I cannot repeat them. This photo fits my vision perfectly and I don't really know how I could make it any better. It is possible that a narrower aperture would have given me more depth of field behind the foreground elements (although I'm not sure for which purpose), but I was trying to keep the shutter 1/150s or faster so the grass would not look completely blurred.
Alessandra Chaves shared this photograph in the FRAMES Facebook Group.
Photographer
Alessandra Chaves, California, USA
Equipment and settings
Tripod. Nikon D750, Nikon 24-70 mm 2.8 at 35mm, f/13, ISO 400, 1/160s. Post-processed in Photoshop, black and white and added grain as a separate layer.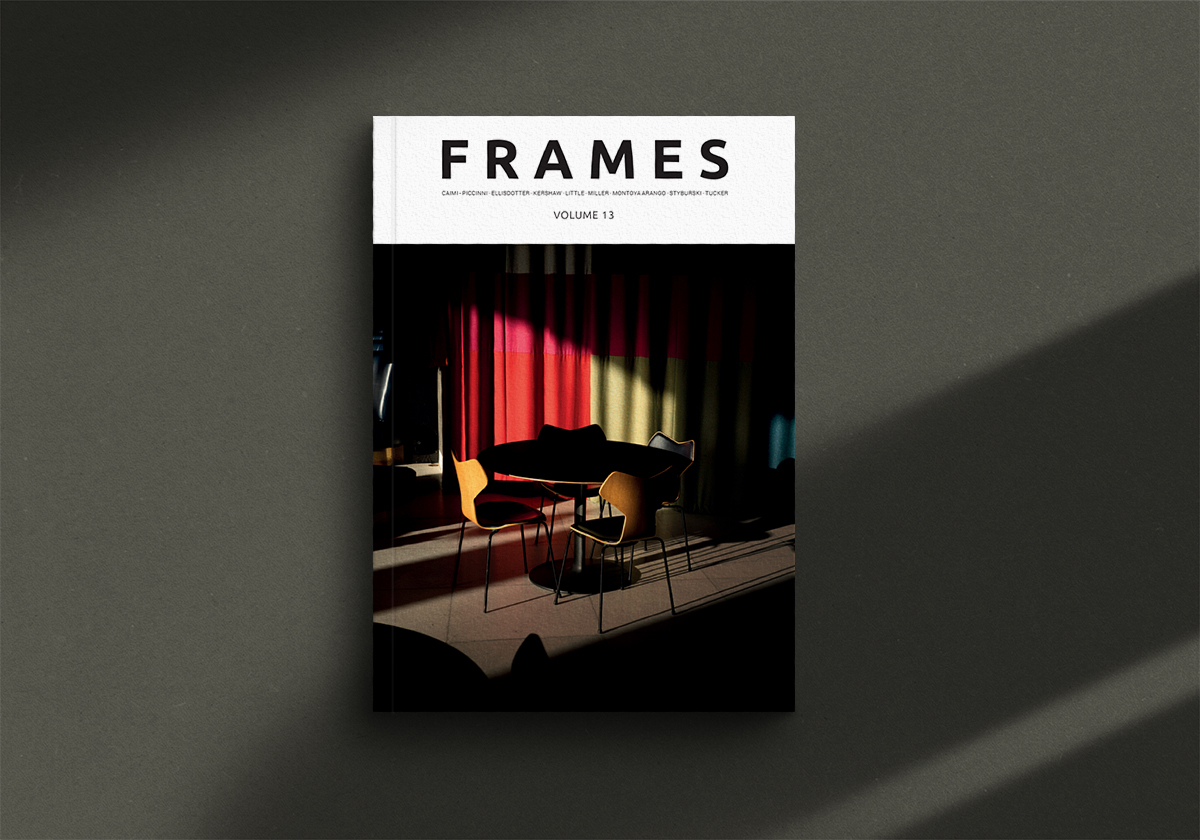 Every year we release four quarterly printed editions of FRAMES Magazine. Each issue contains 112 pages printed on the highest quality 140g uncoated paper. You receive the magazine delivered straight to your doorstep. We feature both established and emerging photographers of different genres. We pay very close attention to new, visually striking, thought-provoking imagery, while respecting the long-lasting tradition of photography in its purest incarnation. Learn more >>>
---