In the brief introduction to Humanity, Yves Daccord, Co-Founder and Executive Chairman of the Edgelands Institute and Former Director General of the International Committee of the Red Cross, writes about a day in Grozny, in February of 1995, when he witnessed civilians, local residents, risking their lives to collect the bodies of the dead in Chechnya. The men were flying a large white flag adorned with a hand painted Red Cross.
---
"Humanity" by Henry Leutwyler
Published by Steidl, 2022
review by W. Scott Olsen
---
"Two red lines," he writes, "that, when crossed, are immediately transformed into a universal language. Even hastily rendered, it becomes THE Red Cross, symbol of humanity and hope. This is something I came to understand in the hell of Grozny, and it has remained with me ever since."
The Red Cross, and the Red Crescent, create a space for recovery and succor. They are perhaps the only thing we all agree is outside the violence of war and catastrophe. The International Committee of the Red Cross was founded in 1863, in Geneva, Switzerland, alongside the First Geneva Convention for the Amelioration of the Condition of the Wounded in Armies in the Field. In 2022, they opened a museum in Geneva, and Henry Leutwyler's new book is a collection of images of items held there.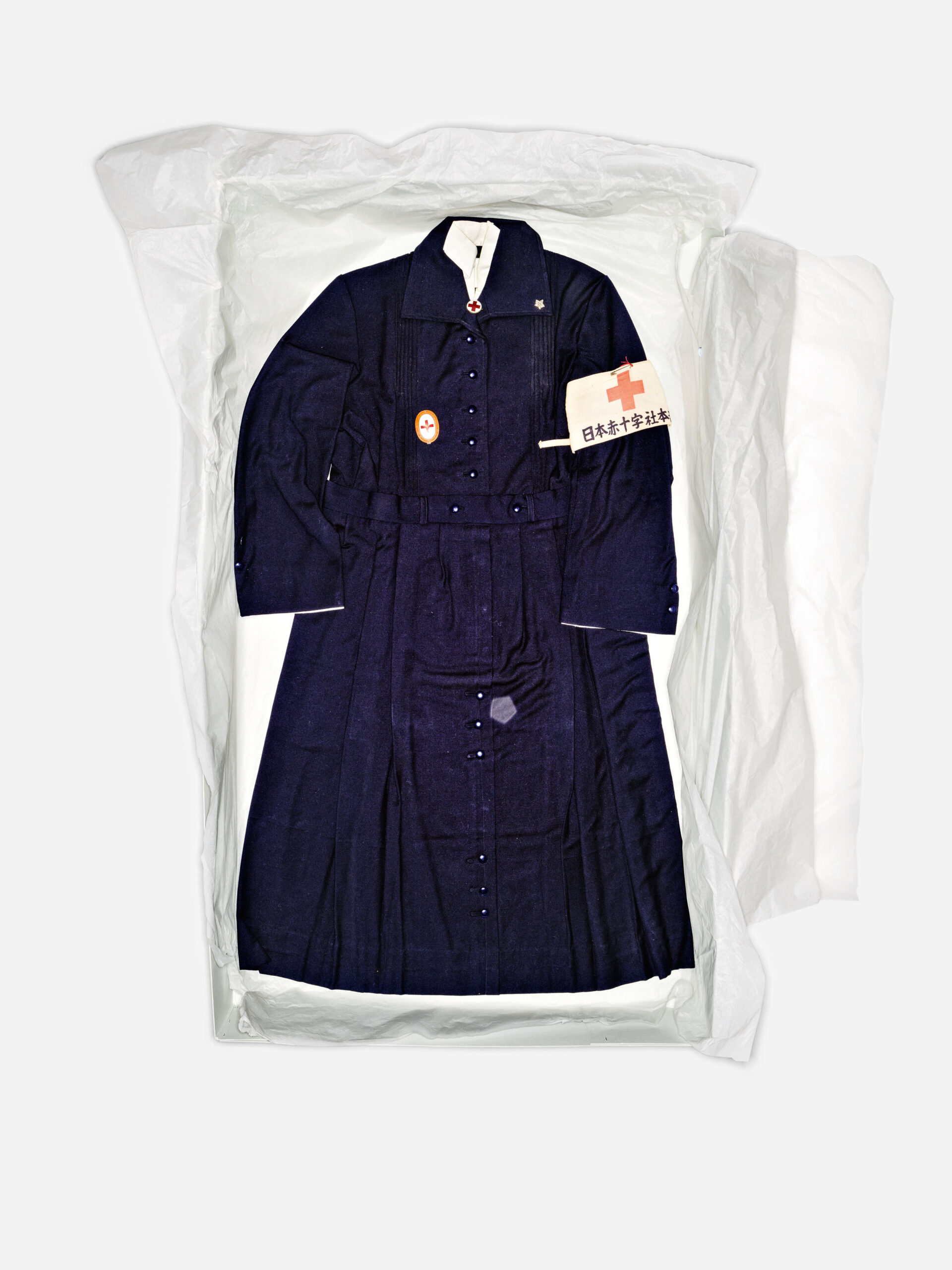 Opening this book is simultaneously hopeful and troubling. Breathtaking might be a better word.
"These are not just objects," Daccord continues, "but rather symbols that affirm that nothing is impossible, here or anywhere else… These are not just objects, but rather a universal language that speaks to us of others: the suffering of the wounded, the status of prisoners of war, people's need for assistance, their humanity and their hopes, but also their limits…Whether it is a flag, a button, an armband, a vest or one of the Geneva Conventions: they restore dignity , allowing people to live and sometimes to help others live, regardless of who we are and where we come from."
The book puts up front an important question, asked by Pascal Hufschmid, Executive Director, International Red Cross and Red Crescent Museum: "And now that the objects have our attention, what can they tell us?"
Hufschmid writes in his introduction, "The materials preserved the Museum's collection are both unique and highly varied. Objects, photographs, films, posters, postage stamps and other works on paper bear witness to the major phases of the international Red Cross and Red Crescent Movement, from its origins up to the present day… In studying and highlighting the Museum's collections, we have taken a two-pronged approach: scientific research artistic creation. The latter led us into our collaboration with Henry Leutwyler."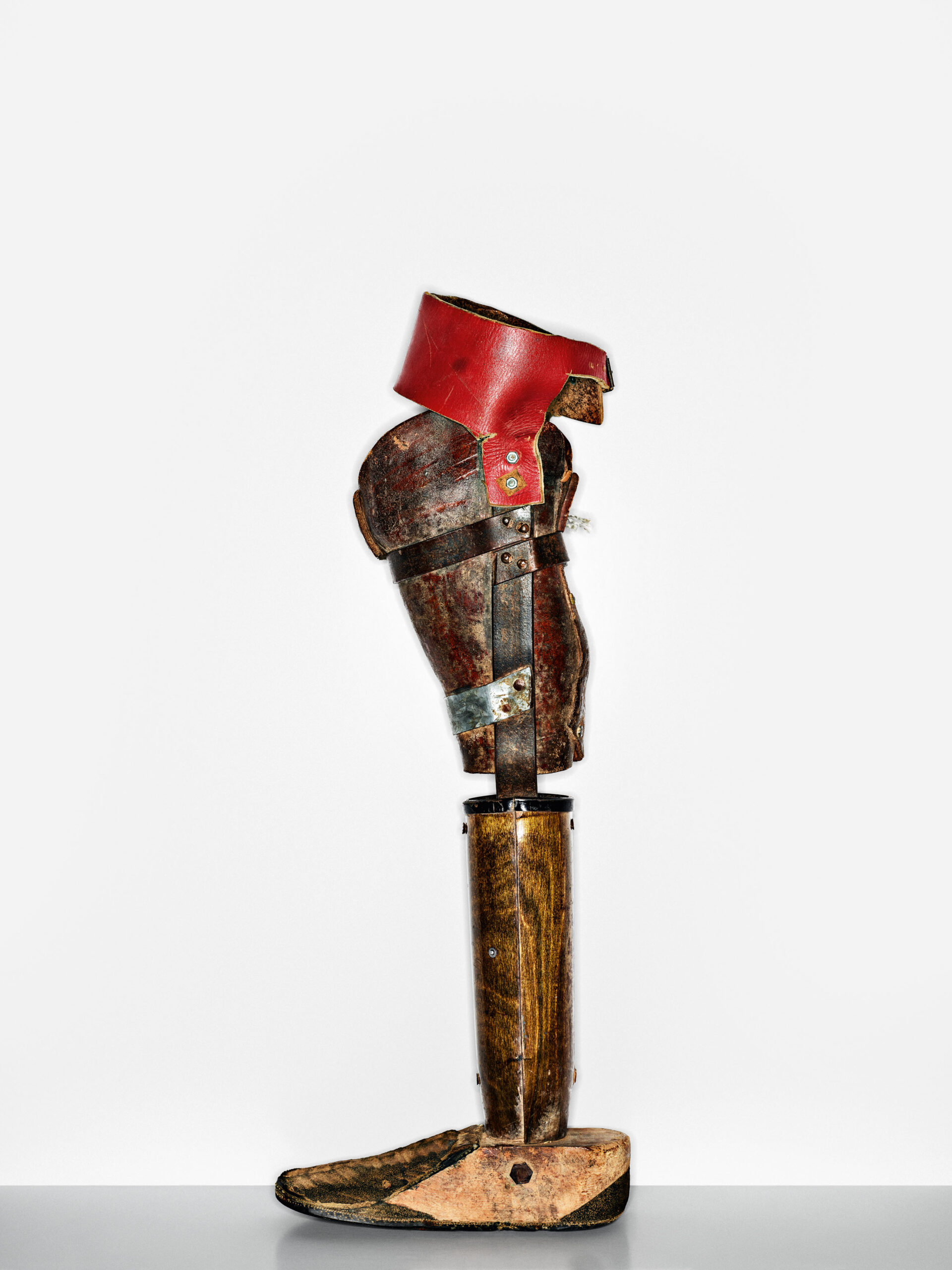 Humanity is a collection of museum portraits, objects placed in a light box or some other spare background and photographed as archival record more than fine art. A simple descriptive caption accompanies each photograph.
However, isolating our attention on the objects themselves, and not on any surrounding context, not placing the objects in any explicit human drama or setting, creates a clarity of vision here. Humanity is an act of insistence, an insistence on the evidence that objects provide. The 154 images are almost frightening in their poignancy. For example, a picture of correspondence from prisoners of war makes real, physically real, the desperation and hope. An image of a transfusion bag demands an understanding of a real body and blood, someone with a name and family and history.
There are images of wooden artificial legs, worn by real people. There are images of a Mexican Red Cross satchel, a teddy bear with an amputated leg (part of an anti-mine awareness campaign), an image of a photograph of humanitarian workers, a Belgian military stretcher bearer's manual. There is an image of a car door damaged by a grenade, medical records of ill and wounded patients in the First World War, countless uniforms and armbands and medals. There is an image of a medallion for children separated from their families during World War Two. There is an image of the Nobel Peace Prize given to Henry Dunant, founder of the Red Cross. And there are images of the Red Cross containing a swastika, when the organization was operating under Nazi rule in Germany.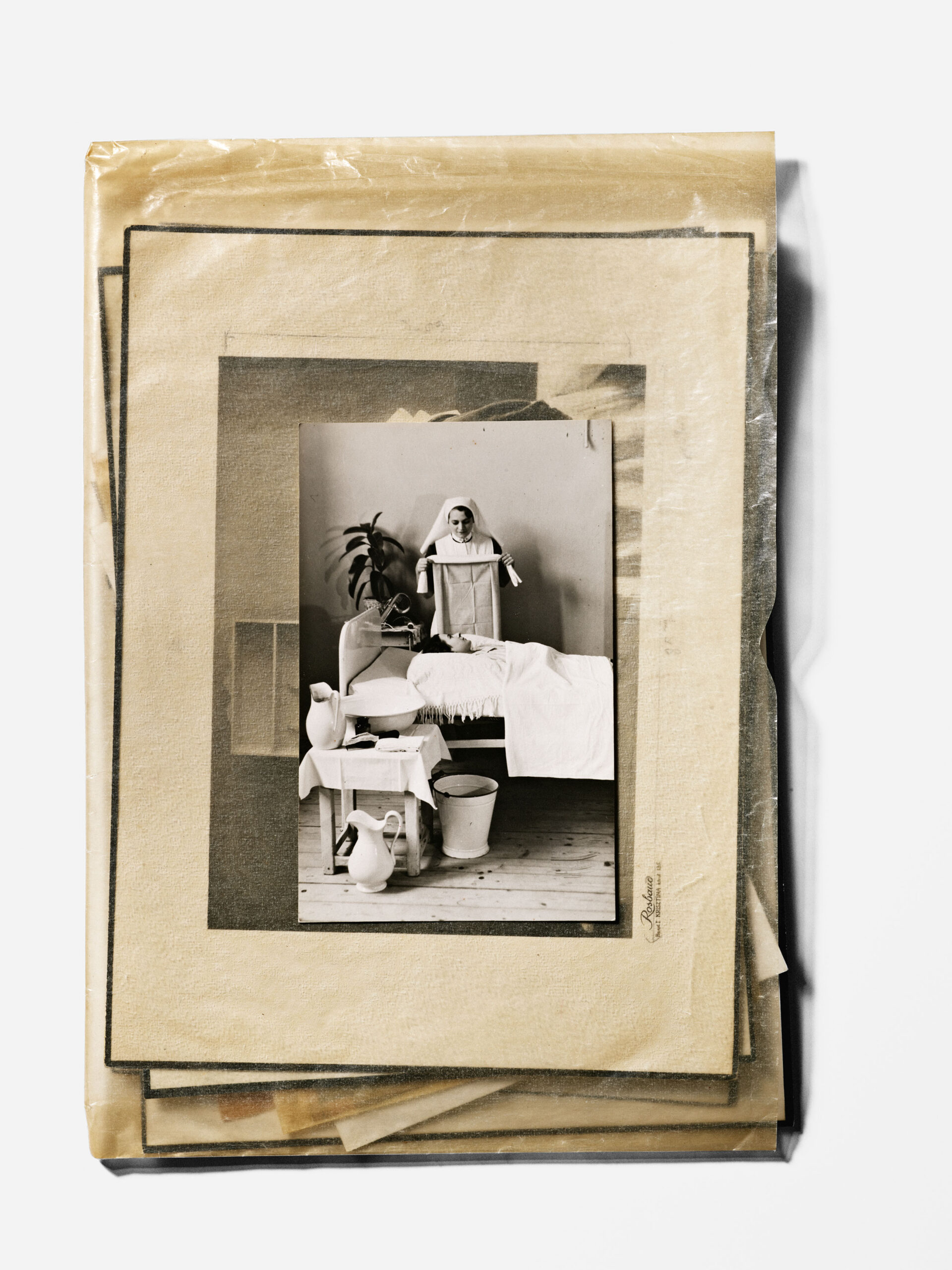 It's impossible to look at something like a guitar made from powdered milk boxes by a prisoner in Mozambique and not feel deeply the idea and hope behind this object. With music there is faith and hope. Likewise, it's impossible to look at amputation saws and not feel the horror.
Humanity is a book of preservation. Essential preservation. Artifacts are evidence. As every anthropologist knows, artifacts give voice for hopes and examples of our behavior. When artifacts are seen without context, which is to say seen to hold their own intrinsic merit and weight, the result is not to diminish their role. An arm band, no matter who wears it, embroidered with a Red Cross, is humanity.
The men and women who work for the Red Cross and Red Crescent, the saints who move among us, deserve this book of specific history and evidence. They are as wide-ranging as the museum.
Going through this book is not an act of admiring composition or light and shadow. There is no work with leading lines or leading colors, no mesmerizing depth of field or bokeh. Instead, there are artifacts, presented museum style. Every page is an invitation to wonder about the tremendous capacity of human violence and then our even more tremendous effort to assuage it. Nearly every object in this book is evidence of horror and love.
As Nathalie Herschdorfer, Director of Photo Elysée Museum in Lausanne, Switzerland, writes in a brief Epilogue, "Leutwyler knows that his art can help us remember."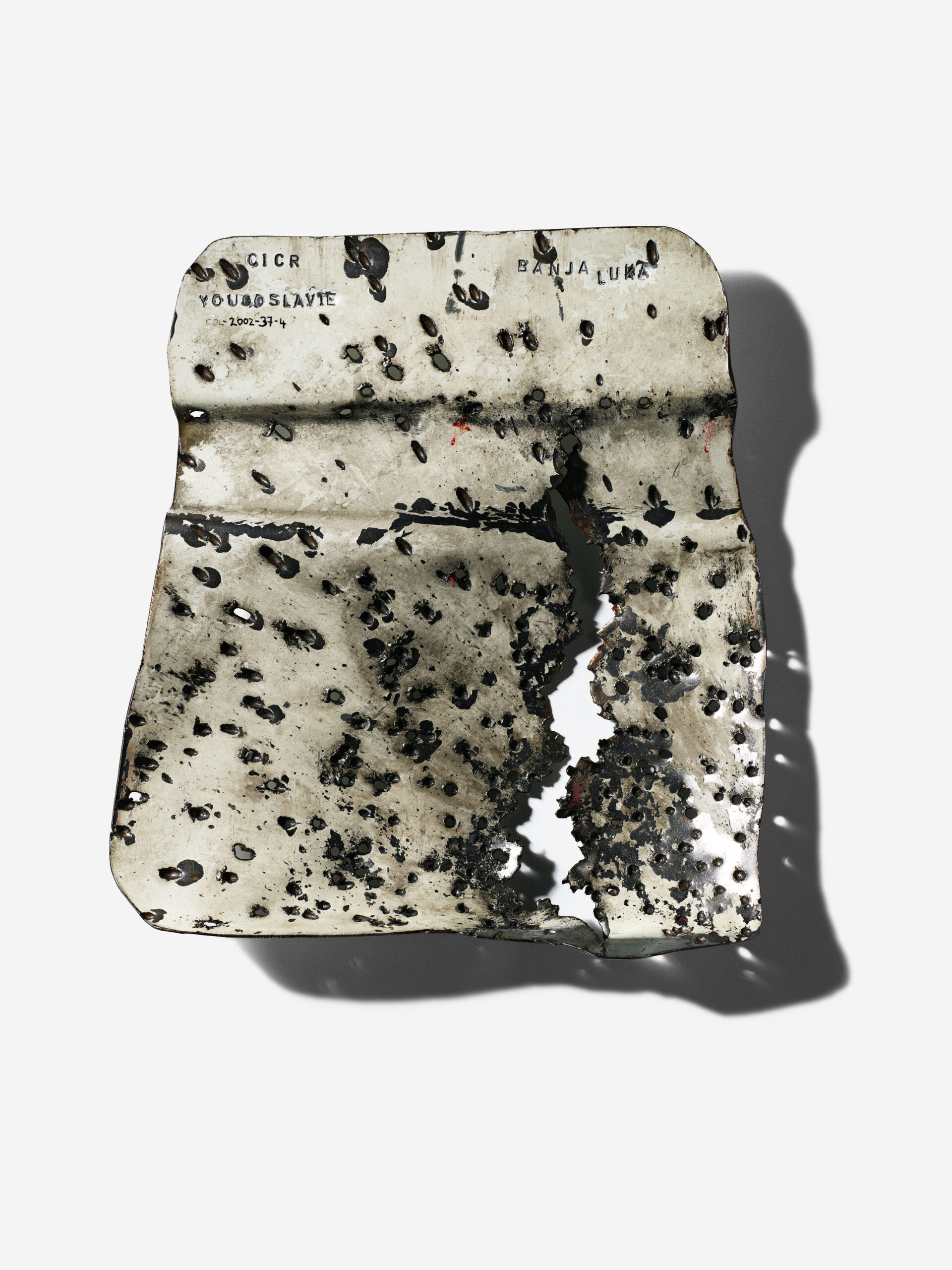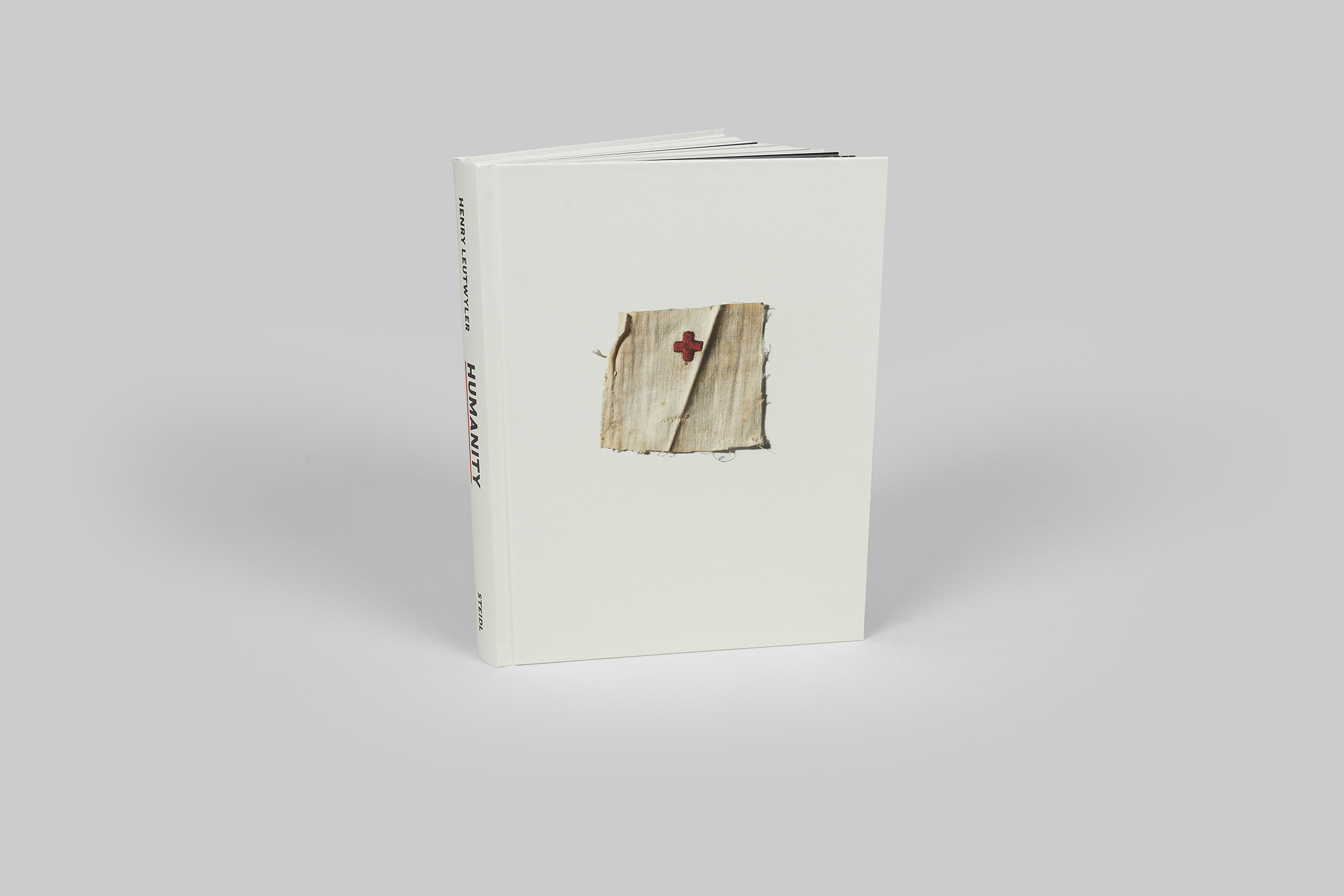 A note from FRAMES: if you have a forthcoming or recently published book of photography, please let us know.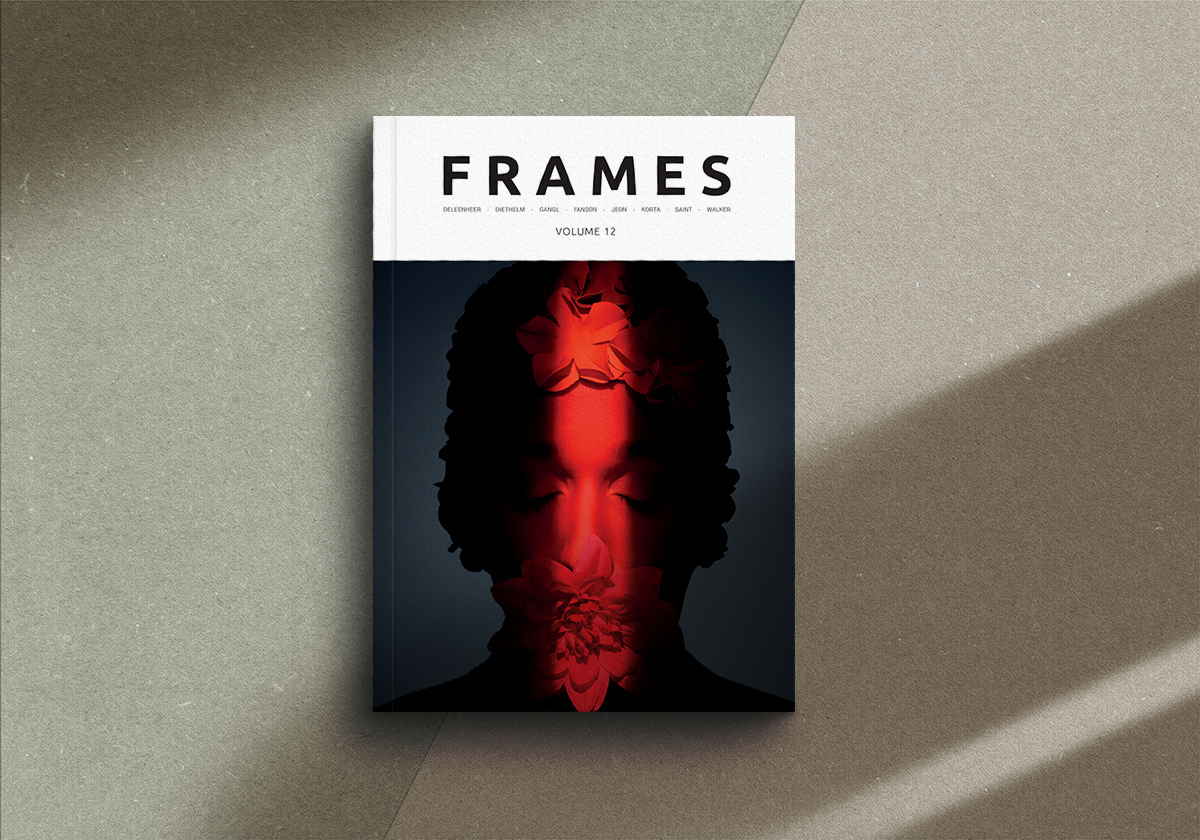 Every year we release four quarterly printed editions of FRAMES Magazine. Each issue contains 112 pages printed on the highest quality 140g uncoated paper. You receive the magazine delivered straight to your doorstep. We feature both established and emerging photographers of different genres. We pay very close attention to new, visually striking, thought-provoking imagery, while respecting the long-lasting tradition of photography in its purest incarnation. Learn more >>>
---