I will admit my first impression of David Yarrow's new book, Storytelling, was not a good one. This book is huge, gargantuan, massive. It requires a coffee table if not a forklift. Fifteen inches tall and thirteen inches wide, the book is heavy and thick.
In other words, if you intend to sit back in a chair and hold this book in your lap, this book is difficult. In fact, it hurts.
---
"Storytelling" by David Yarrow
Published by Rizzoli (2022).
review by W. Scott Olsen
---
Book arts, by which I mean layout and paper and ink, and their relation to photo book publishing, is always an intriguing romance. The photo book is read, or considered, differently than any other type of information or literature. The design of the physical object directs one tone of our encounter.
So OK, I thought. This book wants to be put on a table and opened slowly, at that kind of a remove. This book demands a viewer view the images in very much the same way we would peruse an image in a gallery.
I put the book on a coffee table (after checking the sturdiness of its legs). I opened the cover, the sheer size creating a small breeze in the room. And I began to look.
Very quickly, I was amazed.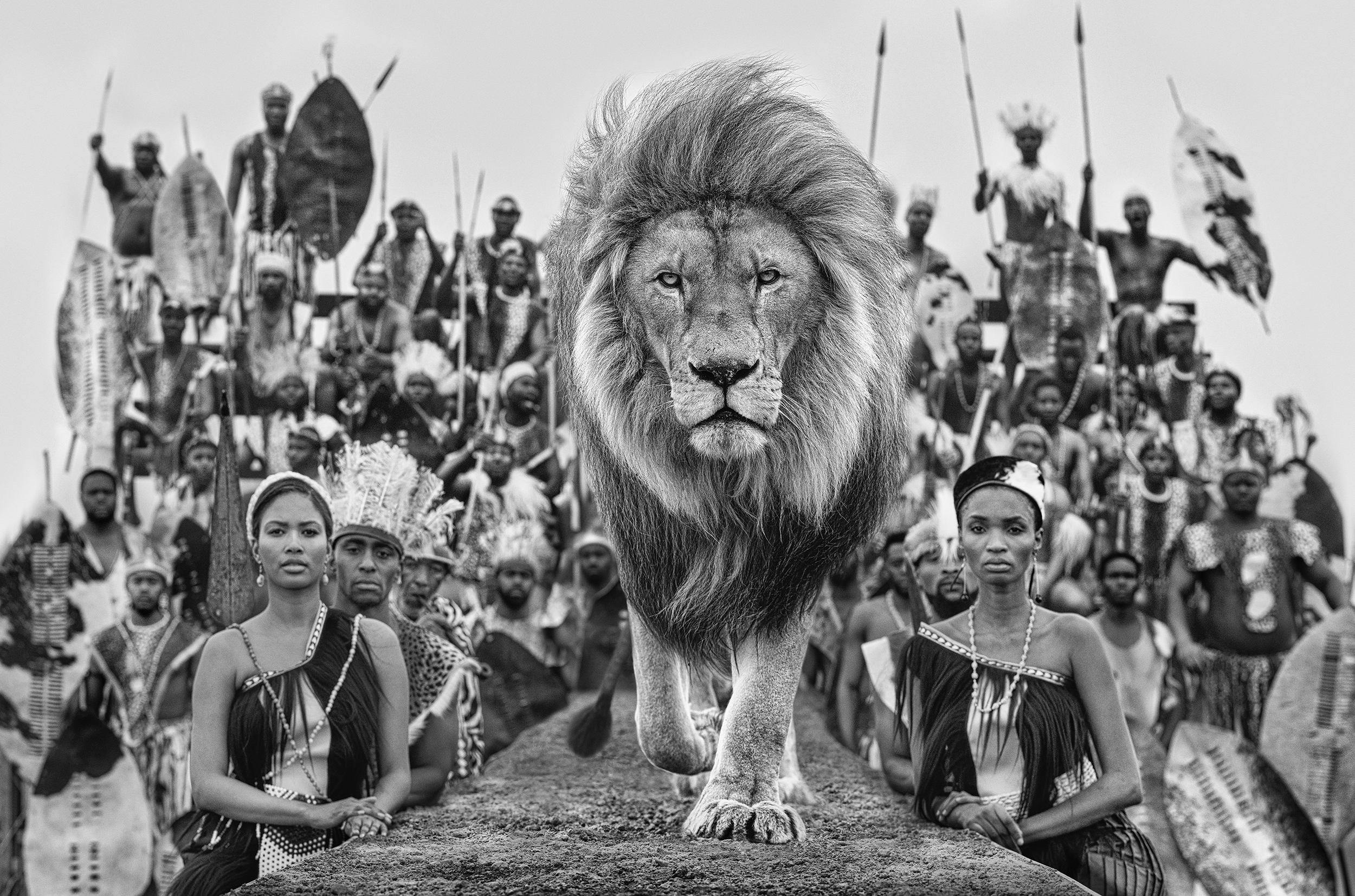 Storytelling is divided into 23 chapters, not including the forward, introduction, or notes at the end. They range from such things as "Bison in Midwinter" to "The Cowboy" to "The Lion Whisperer" to "Sub-Saharan Africa." The main pictures are Yarrow's signature black and white, although the book does contain a number of color images, mostly behind the scenes type stuff. Open to any page and the image is huge. If I say the images are confrontational, I do not mean angry or argumentative. But they are large, and immediate, and often intimate. You are confronted. An image of a snow-covered bison, for example, has a startling presence because of its physical size in front of you.
Storytelling includes some old photographs and some never seen before. Yarrow says the majority of these images were made during the COVID pandemic. He writes, "Comfort zones are dangerous for artists, and I'm relieved that this book represents an emphatic departure from the focus of my previous books. In the past, much of my work centered on the natural world, allowing for convenient categorization at the very time I looked to defy it. The label "wildlife photographer" haunted me, partly because I was not really sure what that meant in the art world, and partly because I thought it unfair to the scores of dedicated and capable practitioners for whom photographing wild animals was a passionate pastime."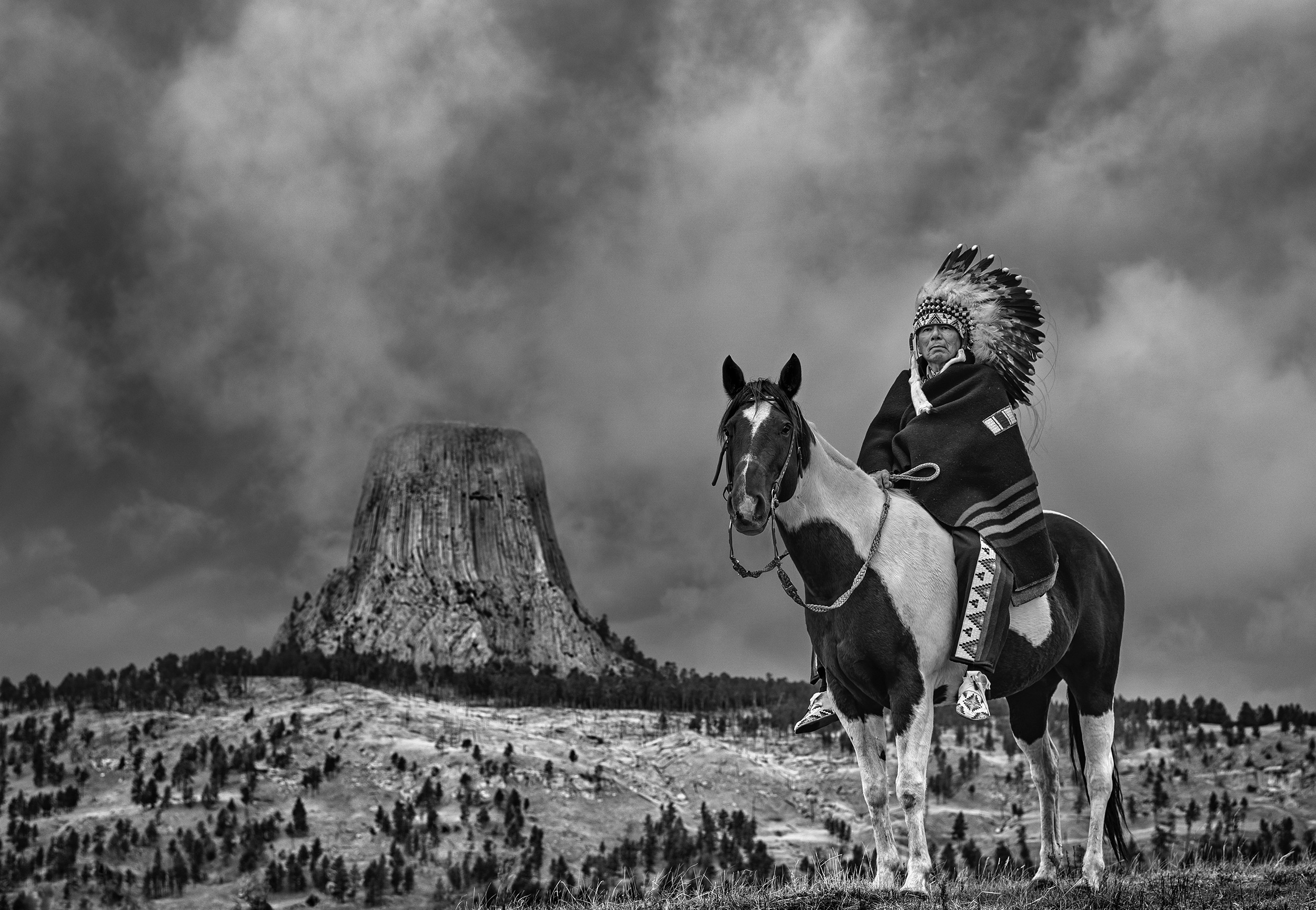 There is an important distinction here. Yarrow considers himself an art photographer. Not a documentarian. Not a photojournalist. His images are constructs. They are fictions. They are his own developing mythology.
While I sometimes find his representation of the American West a bit stereotypic or cliched, this is just a matter of taste. It's clear Yarrow has a genius imagination. These images as carefully constructed art compositions, as masterful on the technical matters as the aesthetic.
Yarrow's introduction is entertainingly insightful. For example, he writes, "I think good photographs are like wedding receptions. When a guest arrives, they should be offered something to drink immediately. If there is no one offering a glass of champagne or wine within 10 yards of the entrance, the guests can very quickly surmise that the event is going to be unmemorable. Conversely, if there is a waiter holding a tray of lychee martinis at the entrance, it's a good indicator that it will be a proper party. I think many good photographs are like that. When the viewer's eye enters the image, there's a metaphorical martini right in front – something to grab the eye and hold it."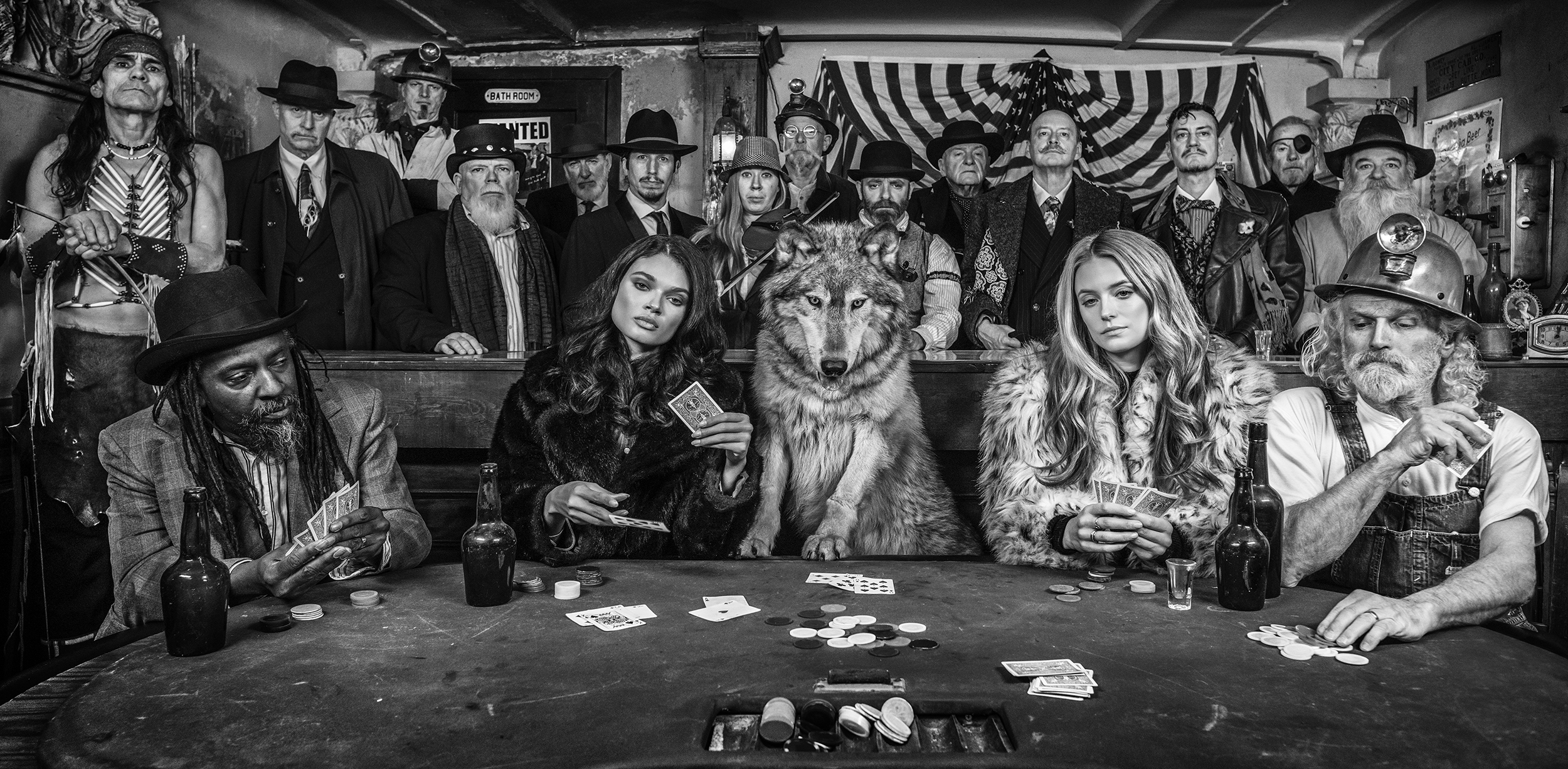 Perhaps the best way to think about these images is as a kind of portraiture. Whether it's a solitary bison standing in the snow, or six bison running through snow directly at the photographer, or an apparently 19th Century gathering in an old west saloon, or Cindy Crawford drinking a Pepsi outside an old café/gas station, these are set pieces. Yarrow's reimagining of the American Old West, around such things as the Durango steam train, are fictions. In many of the images, whether the subject is human or animal, the subjects are looking directly at the camera and posing (aware of it or not).
A large part of this book is the result of difficulty made into opportunity. When COVID began, Yarrow was limited to his hometown in Devon in southwest England. He writes, "I don't photograph landscapes, as to be creative in that genre requires extraordinary weather to avoid being bland. But to work with horses in Devon seemed as good a bet as any. I could film in the stunning Bantham estuary, a short walk from home. I knew the owner of the estate, and he kindly allowed me to shoot on his land with horses as my cast."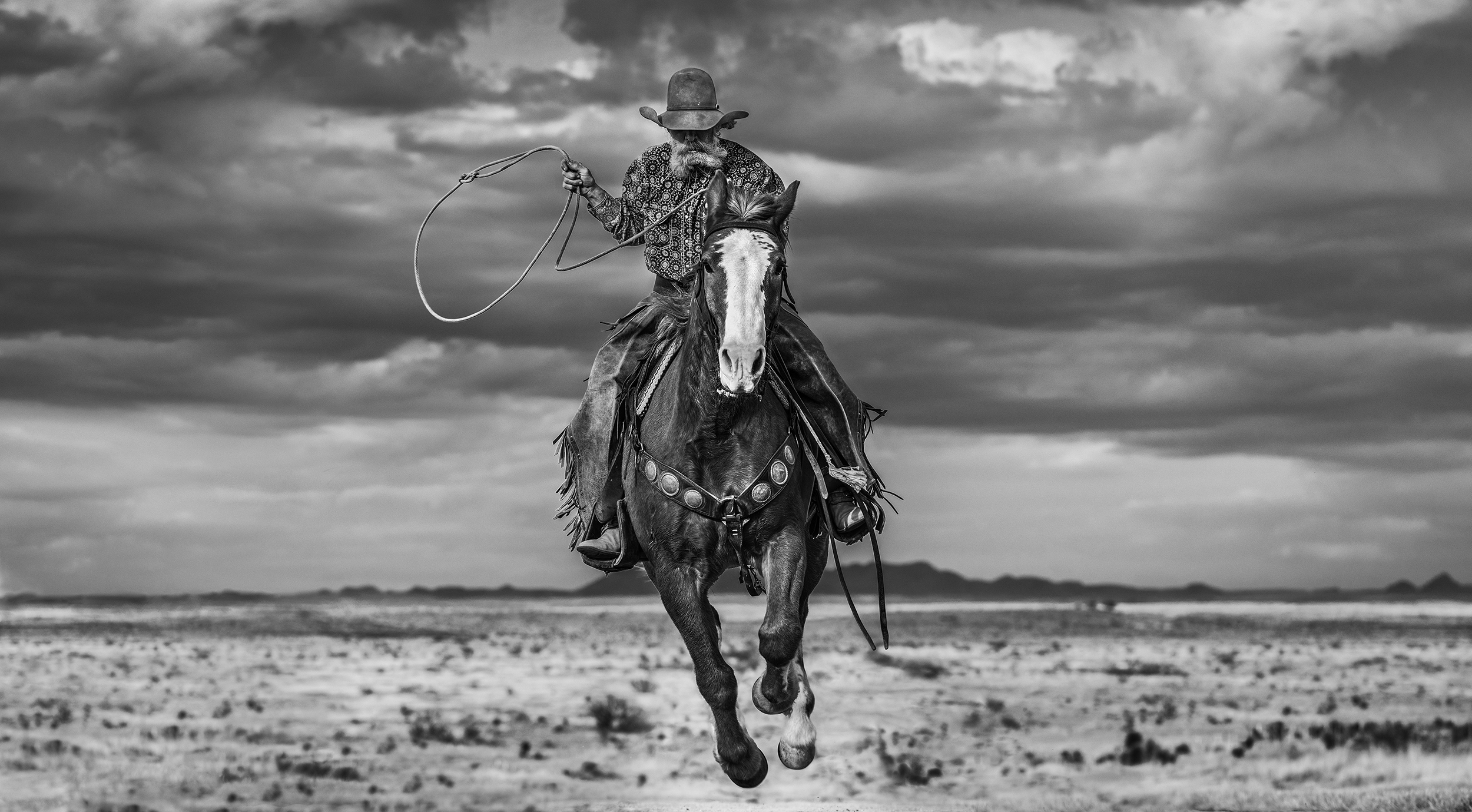 Running horses, facing the camera, running toward the camera, are thrilling. He photographs horses again in Iceland. And the results are, for lack of a better term, statuesque.
The book alternates between subjects. The chapter on Bears in Alaska is followed by a chapter on The Cowboy, which is followed by a chapter dedicated to the model Cara Delevingne, which is followed by a chapter on Monument Valley.
Many of Yarrow's images are composites. The people and the animals, whether lions or wolves, are not actually present at the same time, although they appear in the same set. Realizing these images are intentional fictions, they are made-stories, this doesn't bother my documentarian eye at all. Yarrow is often reaching for archetypes.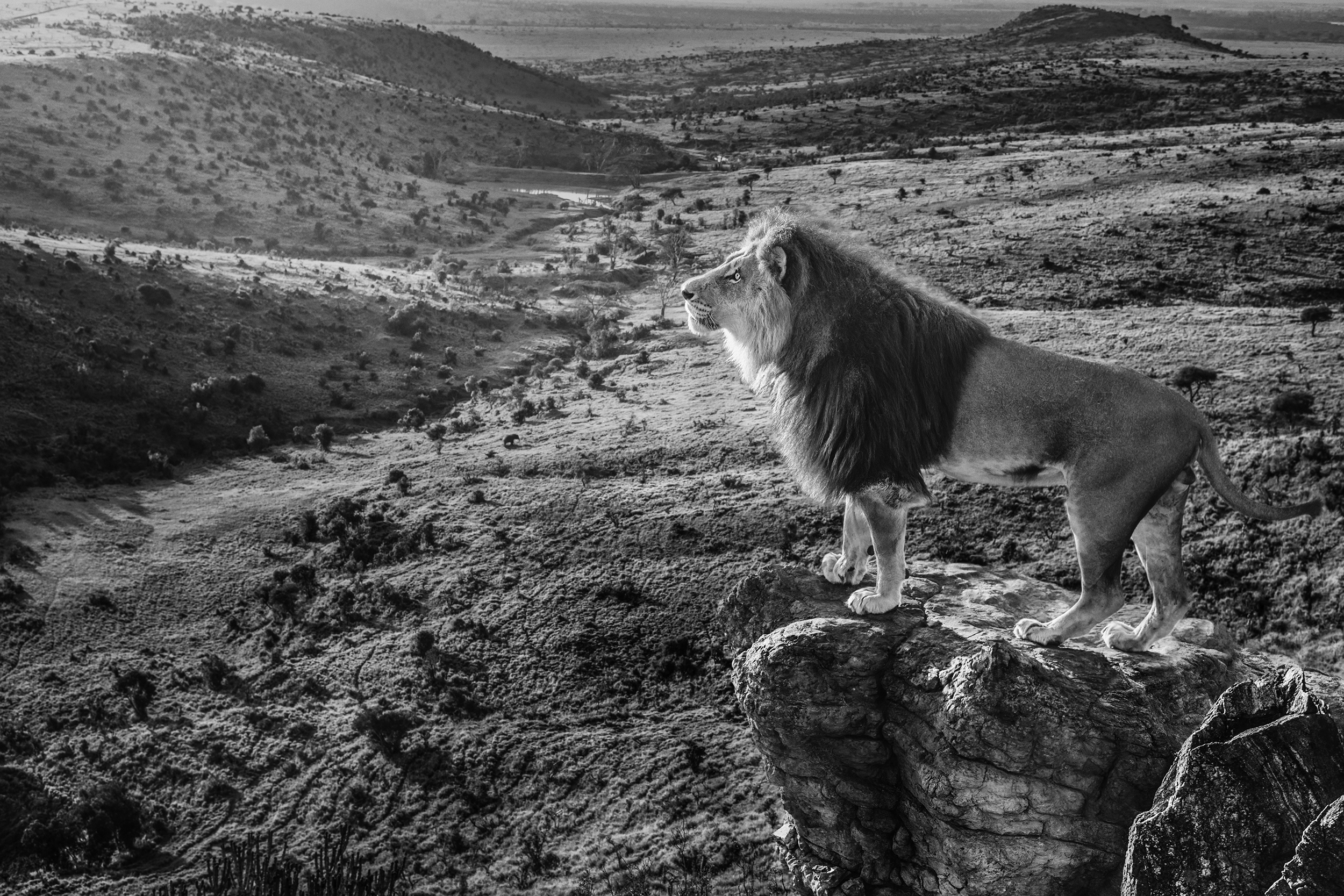 Storytelling demands to be read slowly. It's too big for speed. Being read slowly allows for more narrative duration. What's going on? What story am I entering? The answer is often mesmerizing.
Of course, there are other sizable books out there. McCurry, Cartier-Bresson, Meyerowitz. The Century book. While I have not done any kind of tape measure survey, nor have I got out my bathroom scale, Yarrow's book has got to be toward the top of the list. All that really means is that there's intention about how the book is going to be encountered.
David Yarrow's Storytelling is a breathtaking success, a necessary book at several levels. The images are quite literally astounding. Even more, the profits from the book are donated to the American Family Children's Hospital in Wisconsin.
This is a good book that does good.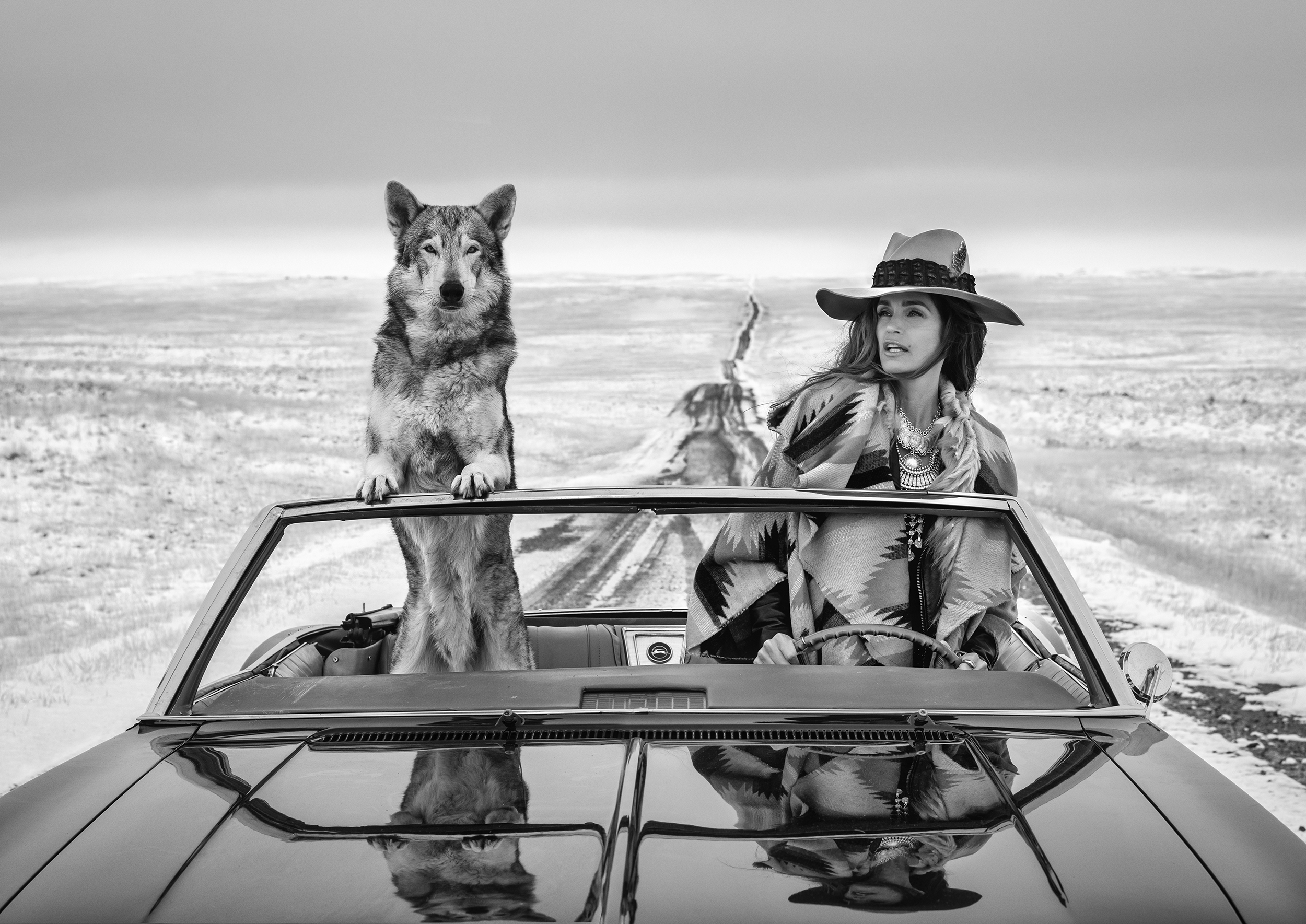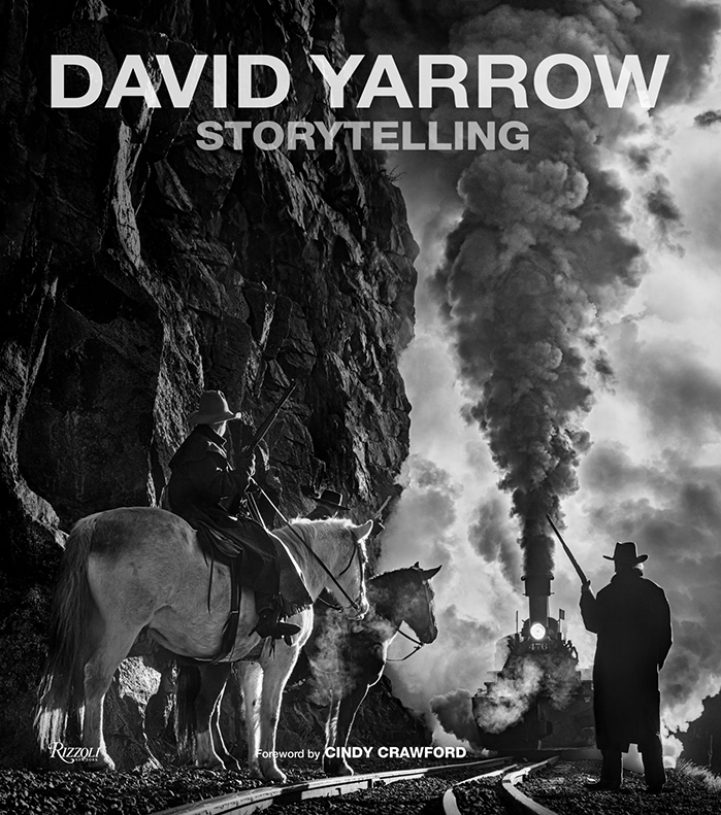 A note from FRAMES: if you have a forthcoming or recently published book of photography, please let us know.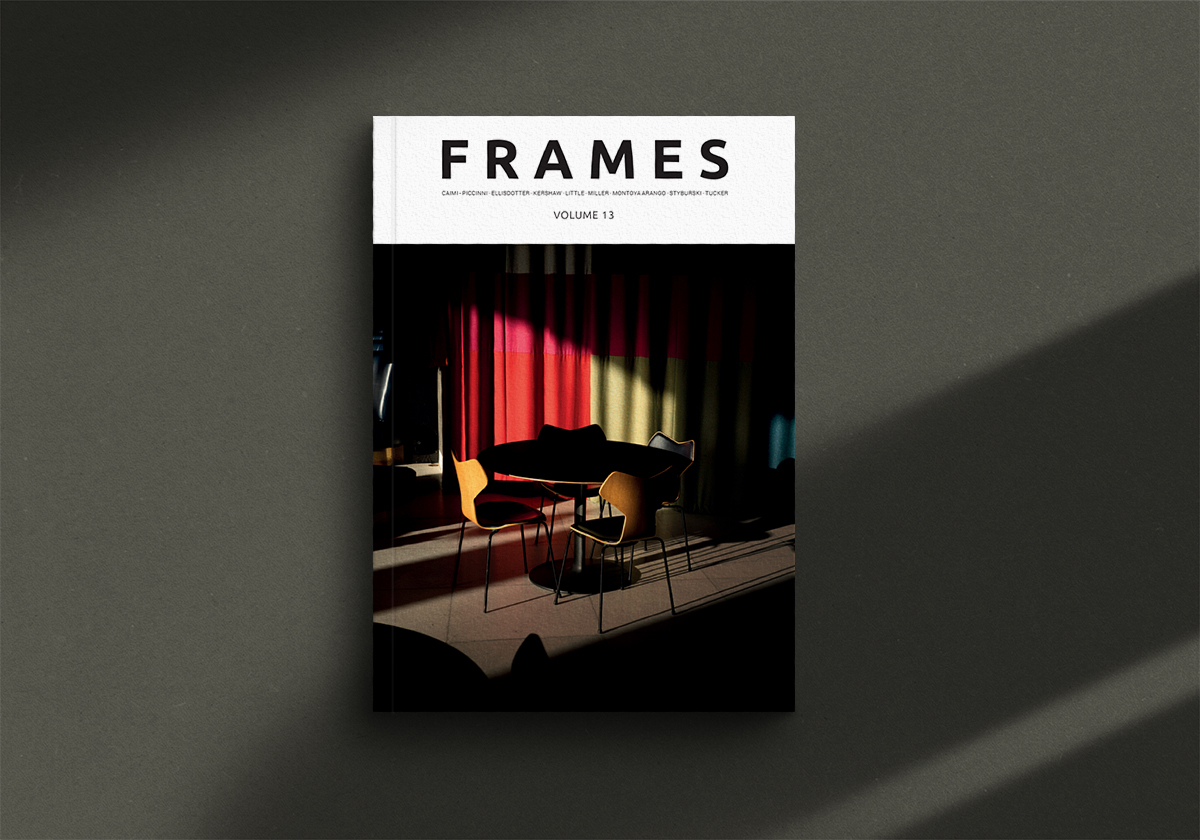 Every year we release four quarterly printed editions of FRAMES Magazine. Each issue contains 112 pages printed on the highest quality 140g uncoated paper. You receive the magazine delivered straight to your doorstep. We feature both established and emerging photographers of different genres. We pay very close attention to new, visually striking, thought-provoking imagery, while respecting the long-lasting tradition of photography in its purest incarnation. Learn more >>>
---