The photograph shows a detail of the Weinschirn, a well-known wine restaurant located in the center of Frankfurt's Römer. The photo was taken on 19.02.2023 at 17:35.
The location is between the historic Ostzeile on the Römerberg, the Schirn art gallery and the new old town. It offers about 30 wines and sparkling wines and tasty snacks in a friendly little place with picnic tables and benches outside.
When taking the photo, I tried to give the original photo and the somewhat plain red Main sandstone dynamics as well as a coherent color code through appropriate post-processing. The composition focuses instead of an overall shot, on a detail as well as a high-contrast structure of the lime cement plaster.
Originally, I was not averse to an overall shot, but on location I decided to go for a detail shot, as this corresponds to my preference for minimal shots. My approach to this type of detail photography of architecture as well as the expressive image post-processing I have acquired myself, because I want to give the graphic architectural photography a little more drama.
Frankfurt is very well known for its skyline and skyscrapers, but I was intrigued that a classic building could look so modern and dynamic through the way it was cropped and post-processed. For me, altering original colors doesn't mean interfering with the original shot, but an artistic freedom that originates in fine art photography.
The possibility to create feelings and moods through photos have always fascinated me. Moments are fleeting and yet can be captured in a play of light, shadow and view from the perspective of the viewer. Photography is as much about the content or subject matter of a photo as it is about how the photographer feels. For me, it took a while to establish the camera as a tool to create my own visual language. I use the staging of light as a central design element to touch the viewer. My works are more pictures than photos and tell the story of their creation.
What do you think are the TWO most impactful features that make your image a good photograph? Don't be shy!
Dynamic Minimal, Color Code.
If you could make this photo again, what would be the ONE thing you would like to do better or different?
To be honest, nothing. The conditions have been perfect on that day
Jürgen Reichel shared this photograph in the FRAMES Facebook Group.
Photographer
Jürgen Reichel, Frankfurt am Main, Germany
Equipment and settings
Canon 6D Mark II, Canon Zoom Lens EF 70-200mm 1:4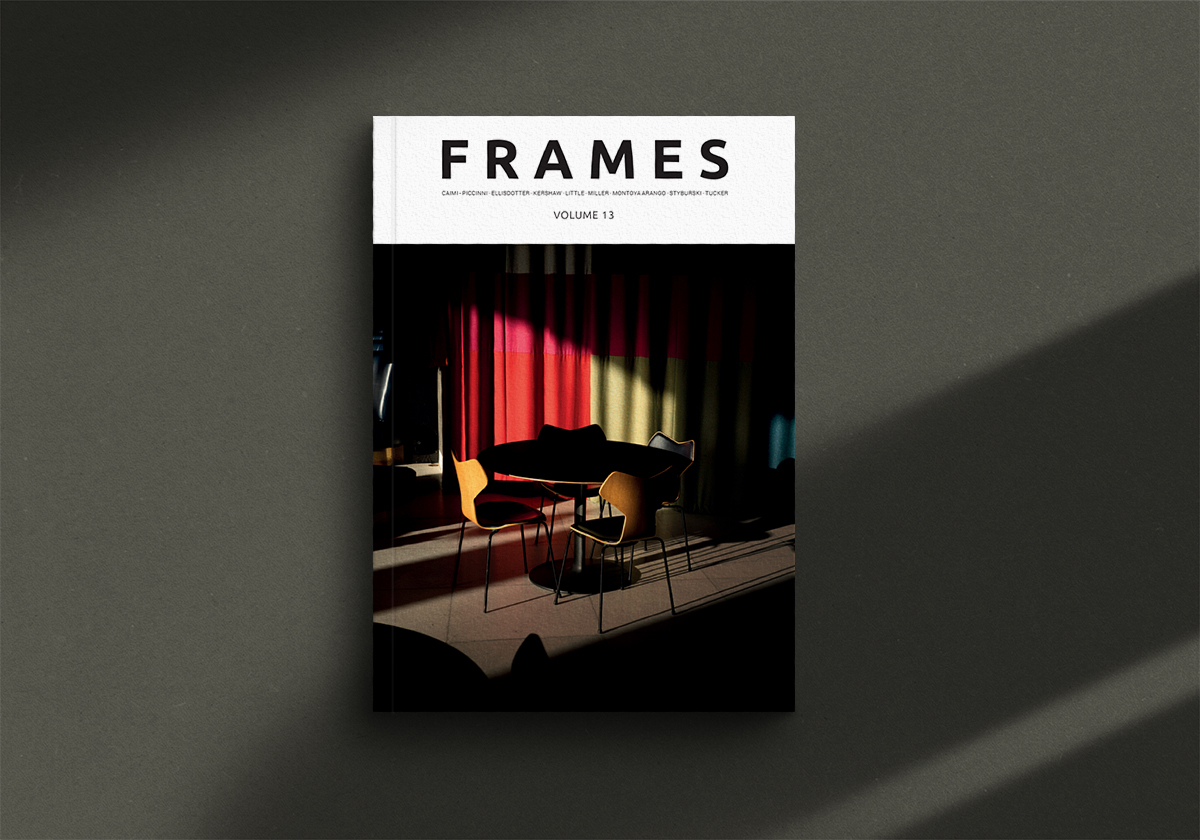 Every year we release four quarterly printed editions of FRAMES Magazine. Each issue contains 112 pages printed on the highest quality 140g uncoated paper. You receive the magazine delivered straight to your doorstep. We feature both established and emerging photographers of different genres. We pay very close attention to new, visually striking, thought-provoking imagery, while respecting the long-lasting tradition of photography in its purest incarnation. Learn more >>>
---