My father was from the Ukraine, Ukraine has made the red poppy a symbol of the victory over Nazi Germany, poppies also represents youth and beauty to them, and world-wide the poppy has become a symbol of remembrance. It seems fitting to use the same symbolism in these troubled times.
Poppies grow in disturbed soil and it is said that during WW1 and WW2 the trenches which had been dug for warfare, the bodies fell in them, and the poppies came forth form the broken soil and so began the association with this flower, they died in the 'flower' of their youth.
Homer – Iliad VIII
And he bowed his head to one side like a poppy that in a garden
is laden with its fruit and the rains of spring;
so bowed he to one side his head, laden with his helmet.
Flowers have great meaning in many cultures. The Ukrainian national flower is the sunflower. I read recently that a Ukrainian lady placed sunflower seeds in a dead Russian's pocket – her belief was that when he is buried flowers will spring forth, we are all made of the same matter in different forms, may be this is reincarnation…
In Flanders Fields
In Flanders Fields the poppies blow between the crosses, row on row, that mark our place; and in the sky the larks, still bravely singing, fly scarce heard amid the guns below. We are the Dead. Short days ago we lived, felt dawn, saw sunset glow, Loved, and were loved, and now we lie in Flanders Fields – extract from the poem by Lieutenant-Colonel John McCrae.
I hope this gives food for thought.
What do you think are the TWO most impactful features that make your image a good photograph? Don't be shy!
draining the colour to symbolise loss of blood
the cropping
If you would be able to make this photo once again, what would be the ONE thing you would like to do better or different?
Nothing.
Rita Anna Long shared this photograph in the FRAMES Facebook Group.
Photographer
Rita Anna Long, Gloucestershire, United Kingdom
Equipment and settings
Cannon 400D + standard lens.
Auto setting.
Minimal editing.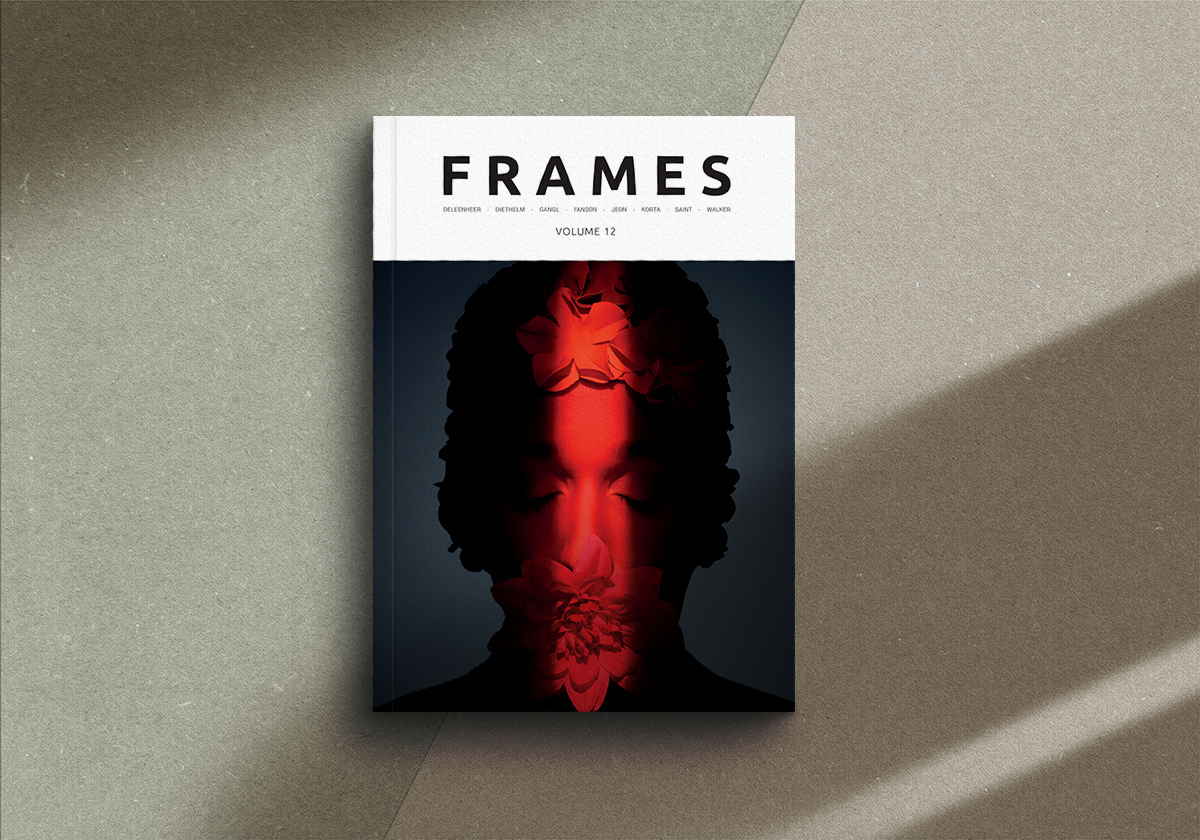 Every year we release four quarterly printed editions of FRAMES Magazine. Each issue contains 112 pages printed on the highest quality 140g uncoated paper. You receive the magazine delivered straight to your doorstep. We feature both established and emerging photographers of different genres. We pay very close attention to new, visually striking, thought-provoking imagery, while respecting the long-lasting tradition of photography in its purest incarnation. Learn more >>>
---