Here is a question: How do you explain the ineffable? How do you explain what is present – oftentimes right in front of us, obvious and loud – and yet beyond our capacity to find good words to explain it?
---
"Fill the Frame", a film by Tim Huynh
Director of photography: Jessica Gallegos. Music by: Sound Design – Pacific Music Productions. Directed & produced by Tim Huynh. Edited by Tim Huynh. Branding and design: Ash Branding Co.
review by W. Scott Olsen
---
And why is it when people, who are almost magically good at what they do, try to explain, we pause and listen more closely? Imagine listening to Yo-Yo Ma explain the cello. Imagine listening to Herbie Hancock explain the keyboard or Twyla Tharp explain dance. As for myself, I do not play the cello or the keyboard, and I cannot dance at all. But the explanations are important. They are not how-to lessons. They are efforts to say something honest about the lives we live, the things we value, and perhaps the soul.
I am thinking of these things because I have just seen a documentary film called Fill the Frame. Fill the Frame is a look at street photography and eight contemporary artists. Although the film is set in New York, the feature isn't about the city. And it's certainly not a guide for taking better pictures. This is a film that works to uncover the ineffable desire and intent and vision of the photographers. This is a film about their histories and hopes.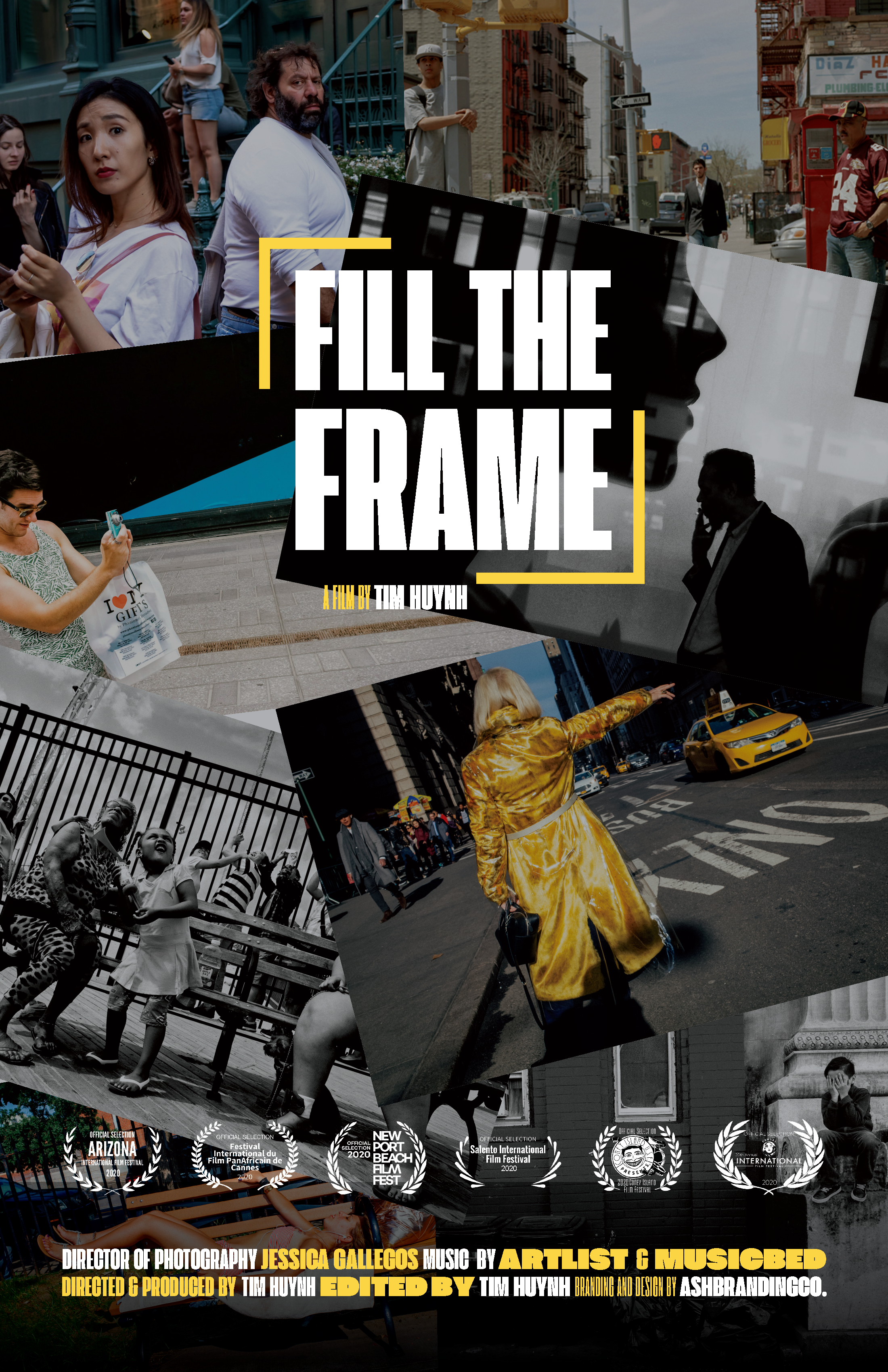 The film begins with a rising arial long shot of New York City, some good music, and the voice of photographer Richard Sandler: "You know, I mean it's basically paying attention. It's like liking people. It's like liking life. You take joy in the randomness and the chance operation of everyday life. That's what street photography is. You go out on the street and you don't have any particular thing in mind."
Then comes another voice, this time Jeff Mermelstein, and another insight: "The average person goes out to take pictures because they love it. That's always been a distinctive ingredient. We're going to take pictures even if people don't pay us. And that's almost like a classification or a definition of a certain kind of photographer: artist."
On the screen with these voices, the film shows brief moments with the men and women who become the storytellers: Melissa Breyer, Dimitri Mellos, Daniel Power, Michael Ernest Sweet, Colin Westerbeck, Sandra Phillips, Lauren Welles, Meryl Meisler, Paul Kessel, Richard Sandler, Jeff Mermelstein, Melissa O'Shaughnessy, Mathias Wasik, Matt Weber, Jonathan Higbee, Julia Gillard. We see them walking the streets, doing their work.
It's a fine beginning and less than two minutes into the film I stopped the playing. I refilled my coffee, turned off the various distractions in my world, settled into my chair and clicked back to the beginning. "Street photography is the art of the instant," the voiceover says.
Already, I was hooked.
Yes, part of my own work is street photography, but that's not what made me love this film. What got me was the patient and honest attempt to explain how history connects to talent and hope.
The film profiles eight photographers, each with their own segment. Interviews are set in their studios and homes, yet there is also quite a bit of time spent following them on the street, watching them work. And their stories are compelling. Nearly all of them talk about their beginnings as artists and then move into larger and deeper thoughts about their work.
Melissa Breyer talks about her love of black & white and her interest in looking at women restaurant workers from outside on the street, for example. Lauren Welles talks about her work on Coney Island. I had not seen this work before. I found myself leaning forward a lot.
Interspersed throughout the film are the comments and observations of scholars and curators, most notably Colin Westerbeck and Sandra Phillips. They talk about Garry Winogrand, Joel Meyerowitz, Vivian Maier, Helen Levitt, Robert Frank and others. They provide a consistency and unity to the structure of the film. They are the foundation. The others are the examples.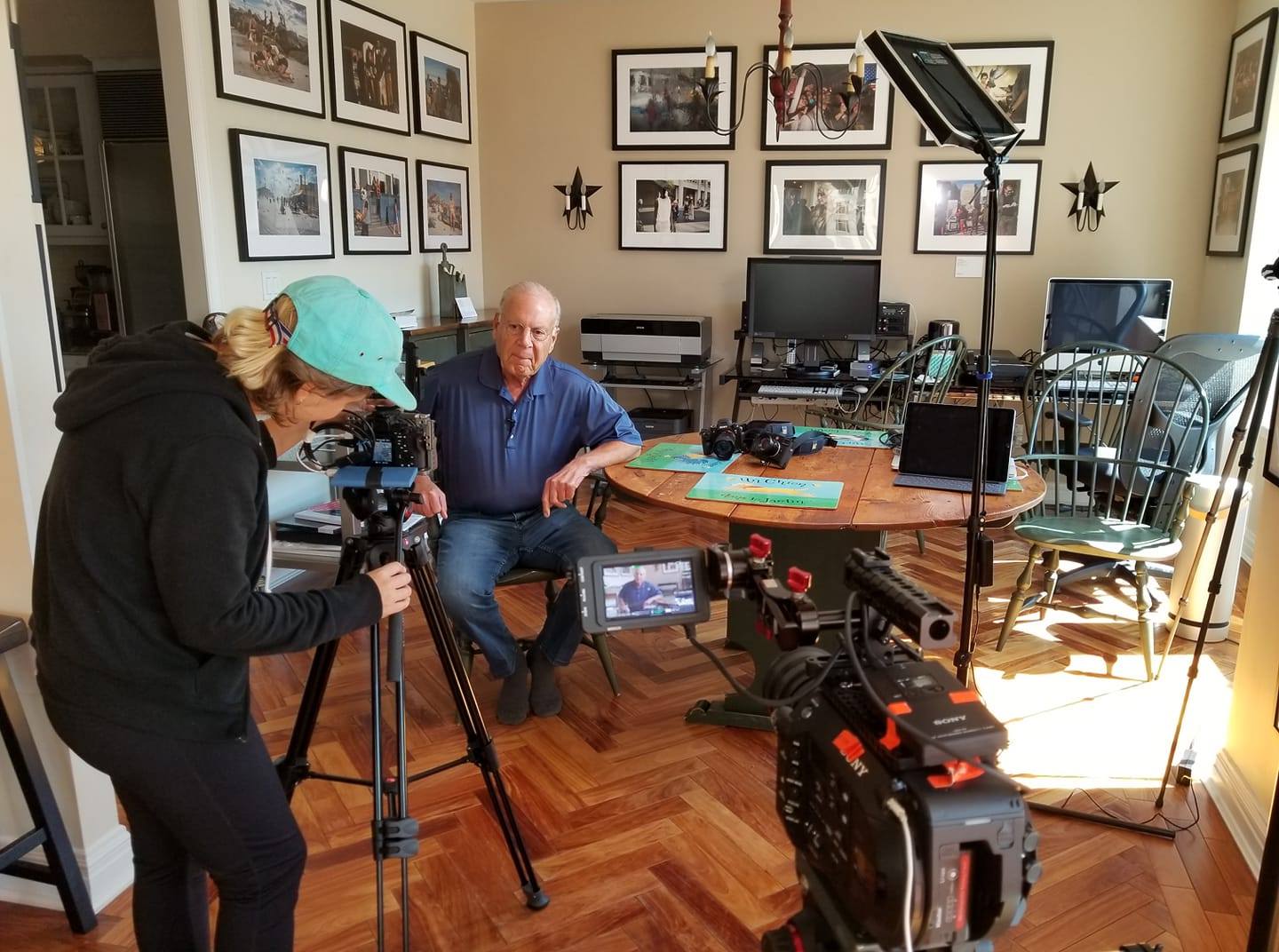 Fill the Frame is a primer on the history of street photography, but it does not linger there. It gives enough foundation and history to put the current work in some historical context. Yes, new issues like cell phone cameras and social media are also discussed, but they are not the focus. The film is about the men and women working today, about their vision and eye.
Perhaps only because they are older, I found Paul Kessel's and Melissa O'Shaughnessy's segments particularly insightful and introspective. Though, to be honest, every segment was engaging and rich.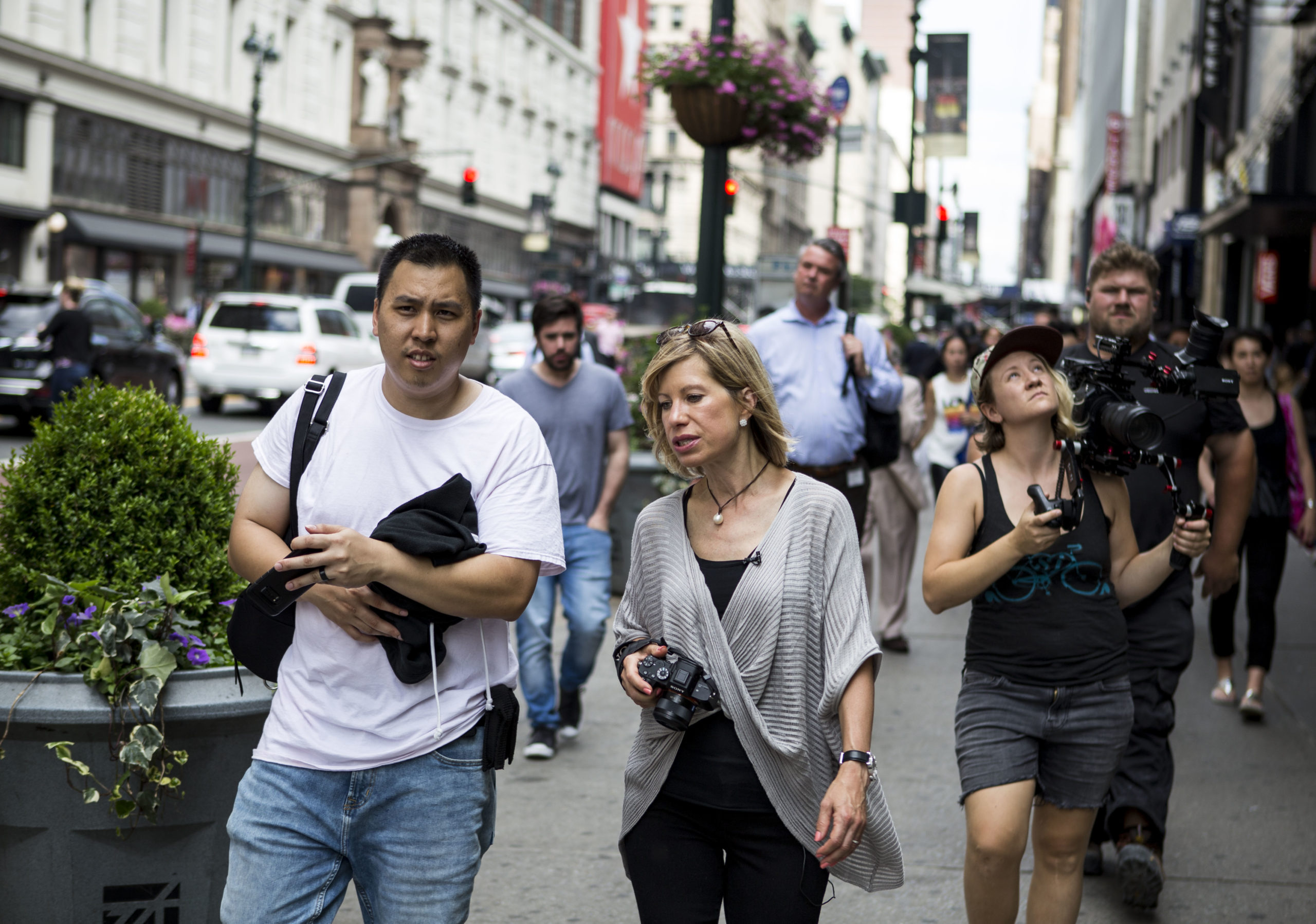 It is no surprise that the film is filled with wonderful photography. Oftentimes we see the photographers hold up their work and tell some story about it. Sometimes the work fills the screen. What makes it all work as a documentary film, though, is the careful and oftentimes beautiful work of filmmaker Tim Huynh. So much of the photographers' stories are told over footage of wandering around New York, simple street scenes or shadowing the artists at work, it's important to note how elegant the pairing of story and context can be here. His sense of pace and timing is excellent.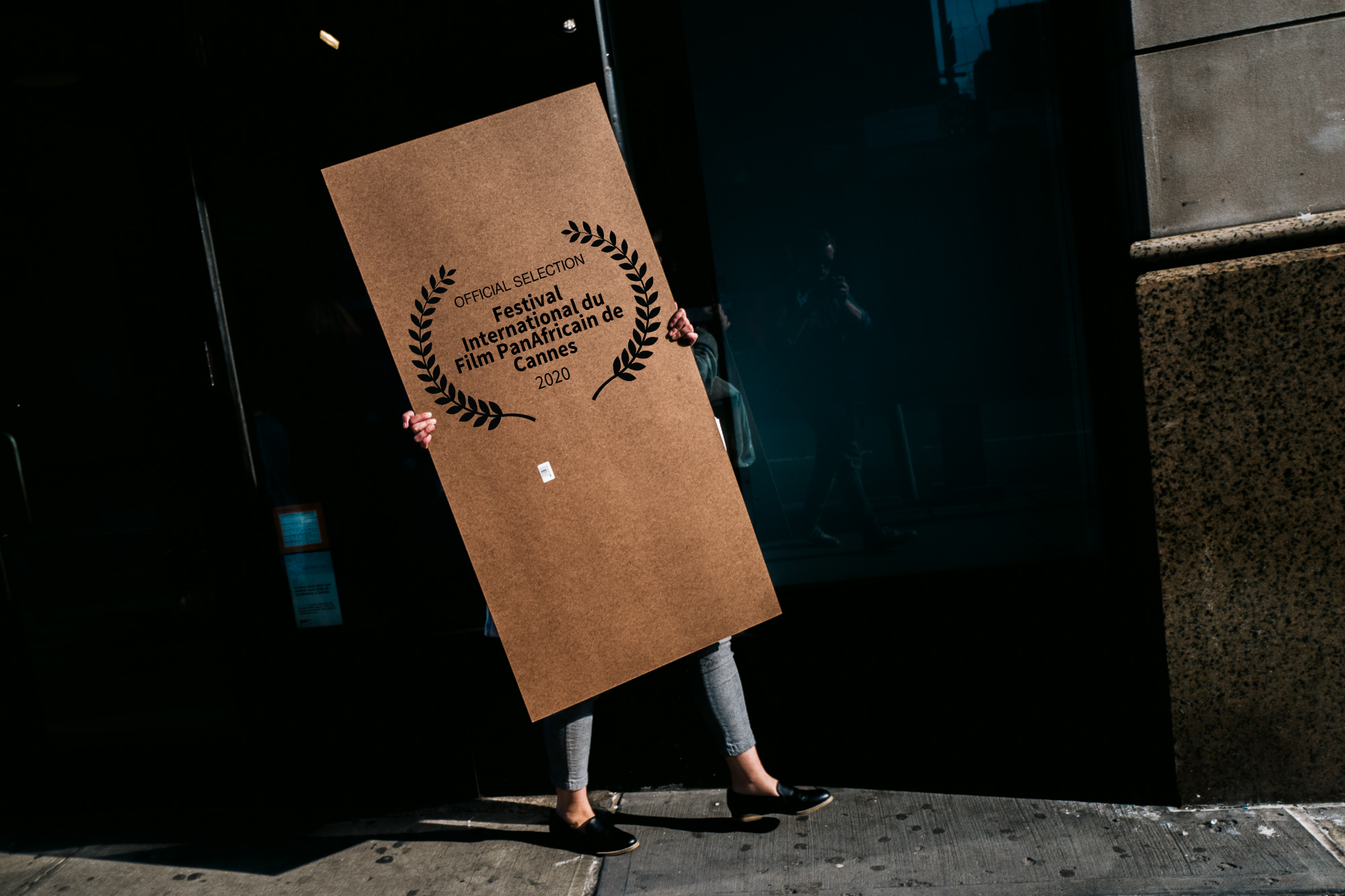 Every artist and scholar here has pearls of wisdom and personal revelation. Perhaps my favorite moment is when Melissa O'Shaughnessy quotes Joel Meyerowitz, noting that painting and sculpture can do landscape and portrait. What the camera really owns, and owns alone, is street work.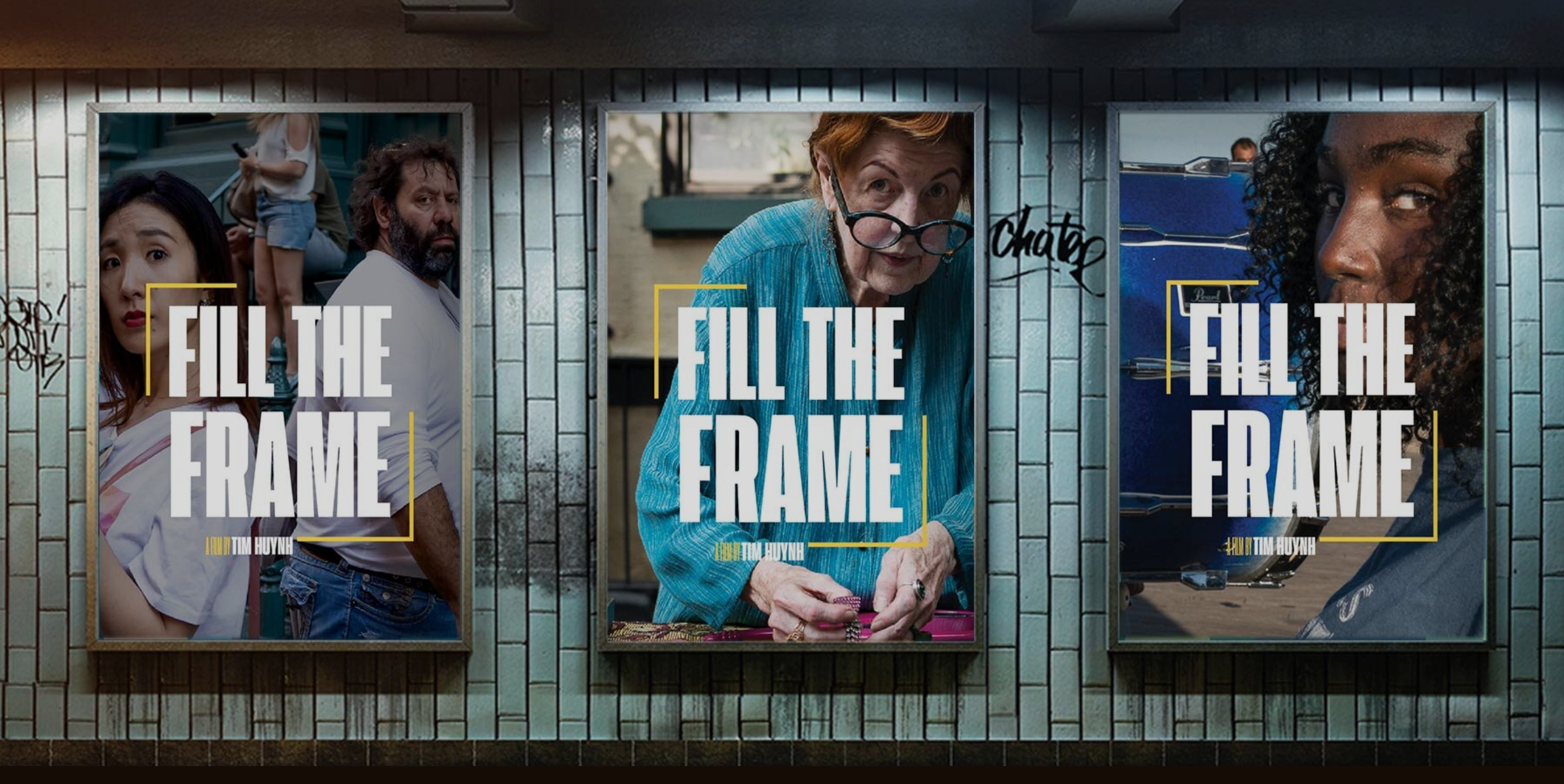 Fill the Frame is a look at some of the best, most thrilling, most insightful photographers working right now, and it's a look into the genre's history and early geniuses. This is a film that unpacks what it is like to work in this field, why we work in this field, what we are hoping to both capture and release. More than anything, though, the film is a celebration of that deep, fleeting, ineffable moment when what we see is a rich and complex humanity revealed.
FILM WEBSITE
BUY THE FILM ON VIMEO
---
FRAMES Magazine
Every year we release four quarterly printed editions of FRAMES Magazine. Each issue contains 112 pages printed on the highest quality 140g uncoated paper. You receive the magazine delivered straight to your doorstep. We feature both established and emerging photographers of different genres. We pay very close attention to new, visually striking, thought-provoking imagery, while respecting the long-lasting tradition of photography in its purest incarnation.
Learn more >>>
---