Jennifer Schlesinger graduated from the College of Santa Fe in 1998 with a B.A. in Photography and Journalism. She has exhibited widely at Southwest regional institutions such as the Marion Center for Photographic Arts (SFUAD), Santa Fe Art Institute and the New Mexico Museum of Art, as well as national institutions such as the Center for Creative Photography, AZ; Southeast Museum of Photography; and the Chelsea Art Museum. Schlesinger is represented in many public collections, including the Center for Creative Photography, AZ; Southeast Museum of Photography, FL; The New Mexico Museum of Art, and the New Mexico History Museum / Palace of the Governors Photo Archives.
She has received several honors in recognition of her work including a Golden Light Award in Landscape Photography from the Maine Photographic Workshops and the Center for Contemporary Arts Photography Award in Santa Fe, New Mexico, both in 2005. She has been awarded many distinctive nominations such as the Santa Fe Prize for Photography by the Center and the Eliot Porter Fellowship by the New Mexico Council for Photography. She served as the Assistant Director of Santa Fe Art Institute from 2003-2005 and was the Director of VERVE Gallery of Photography for over a decade, 2005-2017. She is now the Founder, Owner and Director at Obscura Gallery in Santa Fe, New Mexico. Schlesinger has taught Adjunct at the College of Santa Fe and through the Santa Fe Photographic Workshops, Art Intersection, and other venues. She currently serves on the Board of Directors for AIPAD (Association of International Photography Art Dealers) and is the Chair of the Communications Committee. Schlesinger's photographic work can be purchased at her represented galleries including Catherine Couturier Gallery, Houston, TX; Vision Neil Folberg Gallery, Jerusalem, Israel; and Camino Silvestre, San Miguel de Allende.
Jennifer Schlesinger seems to do it all – gallery director, actively working photographer, and mom. Her photographs are often haunting, always evocative, and she is always doing something new to her with her work. I'm in awe of this, as it is hard enough to balance just making and promoting my work without adding a stable of gallery artists and events into the mix!
I love the quiet elegance of her pinhole work and am enchanted by the variety of traditional processes she uses to manifest her ideas into being. I am only lightly acquainted with her via social media, so I am fortunate that she accepted my invitation to tell FRAMES readers about her life and work.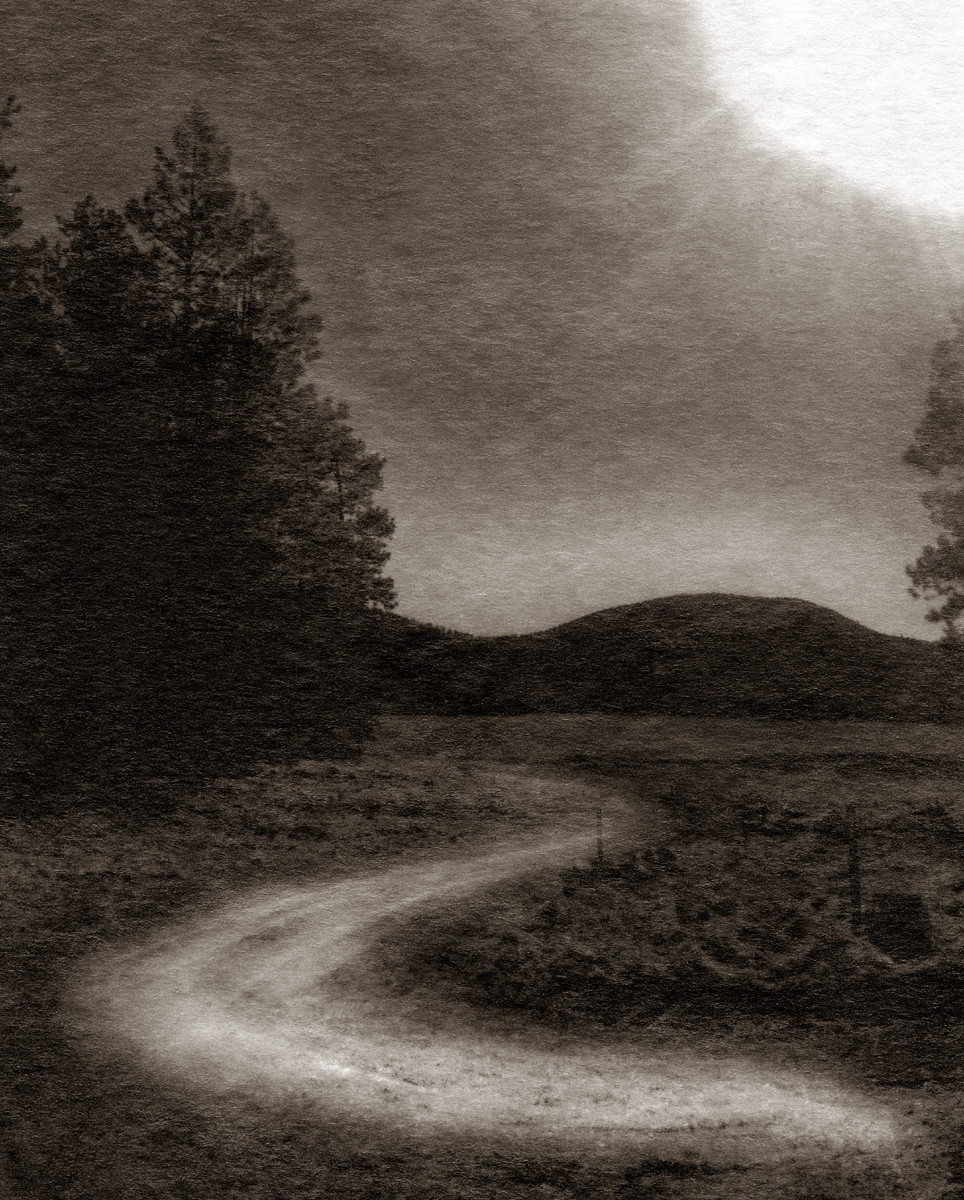 DNJ: I'm curious about your childhood. Tell me about your upbringing.
JS: I grew up in Trumbull, Connecticut. My parents grew up in Brooklyn and wanted to move us out of the city for my brother and me to have a more rural, suburban childhood experience than they had growing up in the city.
My dad was an electrical engineer for a company that took him to various places throughout the US, Europe, and Sweden. My mom was a teacher and then worked at a local newspaper doing admin for many years.
We made a lot of road trips in New England on the weekends; we would spend a lot of time together as a family. My childhood consisted of soccer, dance, and some piano lessons (which I hated! – I was NOT a musician and still have zero music skills – my brother has always been and still is the musician in the family.) We did a lot of outdoor hikes and spent time in nature. My parents split up when I was 16.
My brother Jon is four years older than me and is a very talented musician.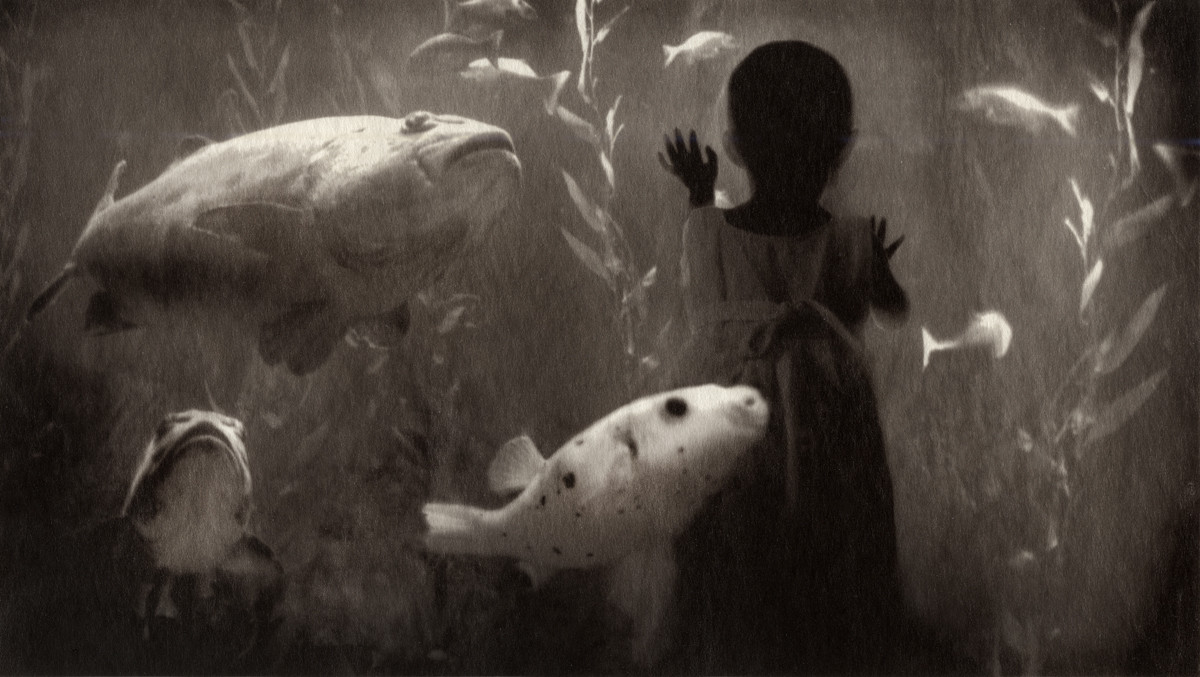 DNJ: What were you like as a child?
JS: I wouldn't say I was very artistic, although once I became a young teenager, I got a creative bug – I started altering my clothes, and I began to think about fashion as a creative expression and other ways to express myself. I was 19 when I discovered photography.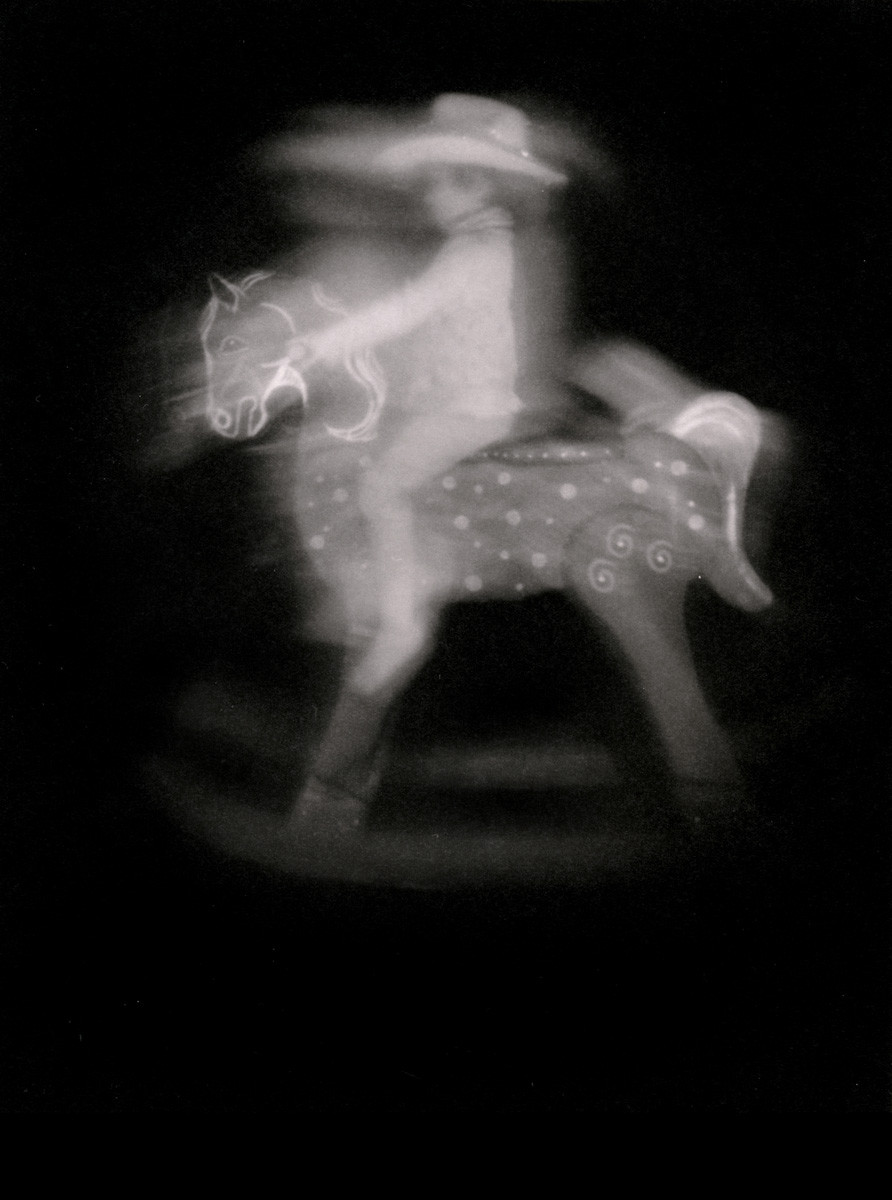 DNJ: Was anyone else in your family an artist or photographer?
JS: We have some visual artists in our family, my second cousin was a commercial photographer, and my Grandpa was an amateur photographer, but no one devoted their career to it per se. My immediate family, in general, is very creative, however.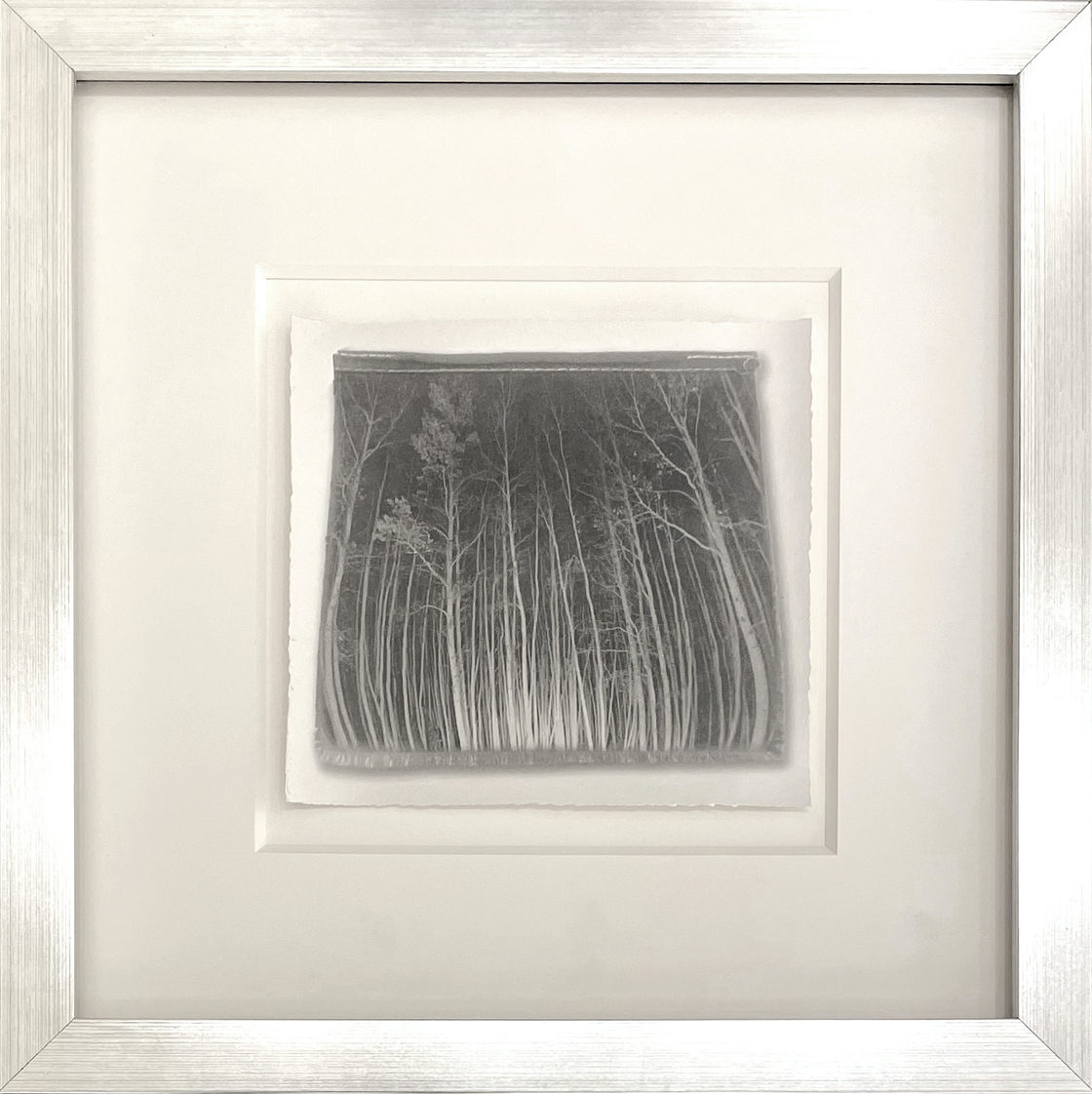 DNJ: How did you get started in photography?
JS: I was taking what we now call a gap year! (Back then, I wouldn't say my parents would have seen it that way!) I had been at Univ. Of New Hampshire, studying political science and was not happy at that college or studying that major. I moved down to Atlanta, where I had some friends, to take some time off and figure out what I wanted to do. A friend put a camera in my hand, and I started taking pictures; I loved it. I got a job at a photo lab that had a darkroom, and I fell in love with black-and-white printing. I realized then I wanted to go back to school to finish my degree in photography and journalism. I landed in Santa Fe at the College of Santa because my brother was living in Durango, and I had spent a few months visiting him and fell in love with the Southwest. I was 21 when I moved to Santa Fe to finish my degree.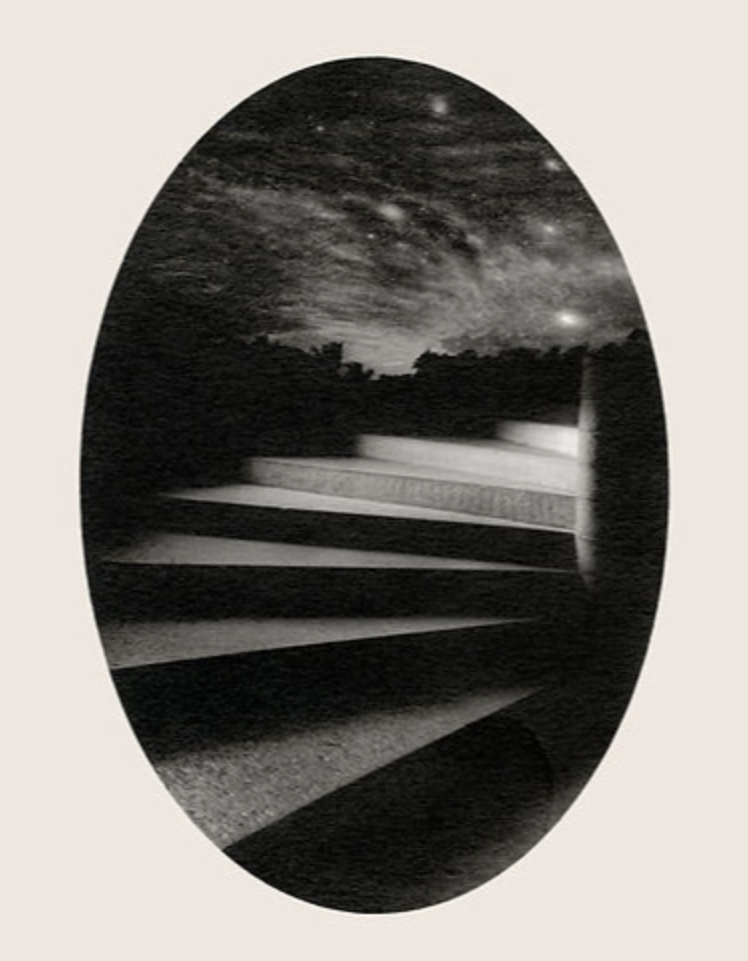 DNJ: When did you take your first photograph? What was it of, if you remember?
JS: I don't remember the first photograph per se, but I remember the first roll of film. I still have the prints I made that I loved! One image was in a cemetery; I swear I captured a ghost you can see in the image! I also have a street shot of the city of Atlanta with dramatic clouds I loved.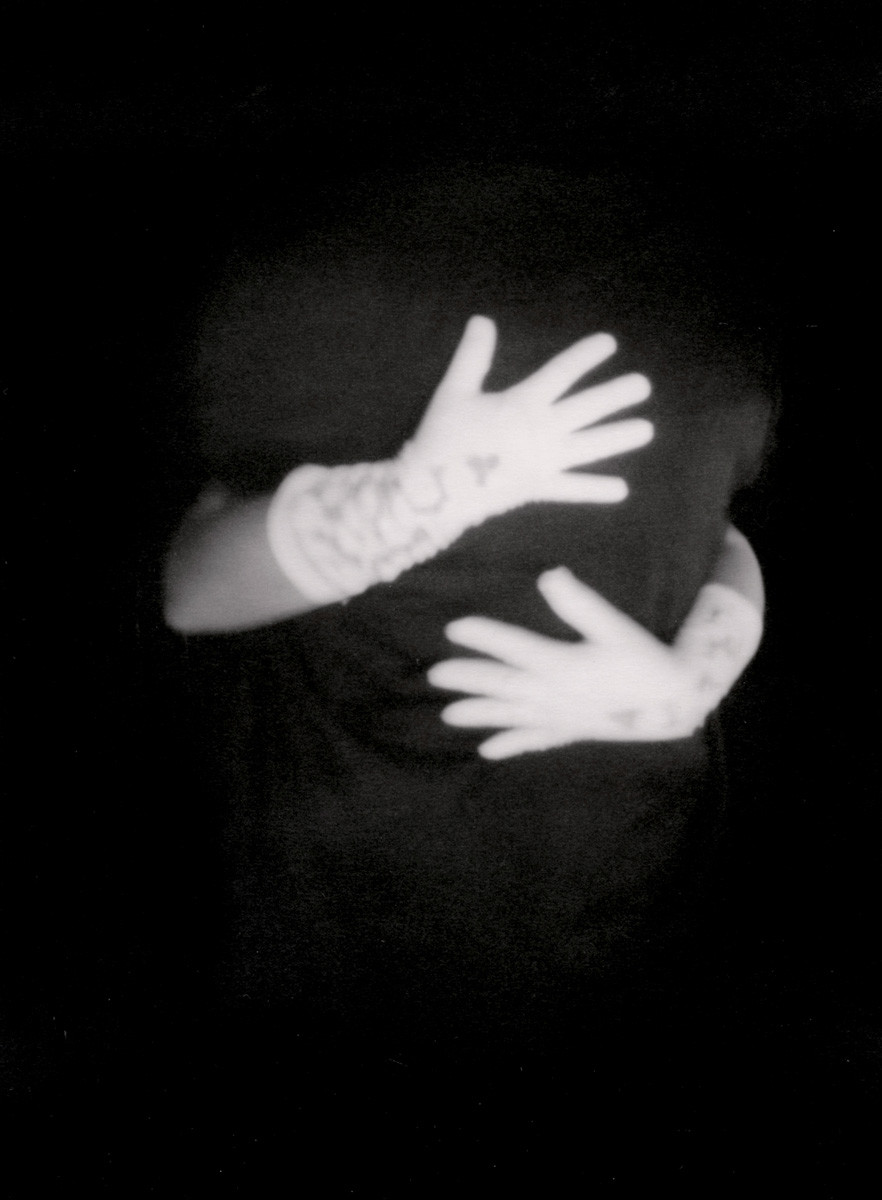 DNJ: When did you figure out art was your career path, and how did that happen?
JS: Once I decided to go back to school for photography, I also fell in love with studying art, the history of photography and the history of art in general, and the studio classes. I thought I was learning to be a photojournalist. Still, during my senior year interning at the Santa Fe newspaper, I realized I was more comfortable making fine art photography. Photojournalism takes such a particular type of personality that was not mine. Once I graduated, I wound up in non-profit arts administration and outreach arts education, and it all snowballed from there.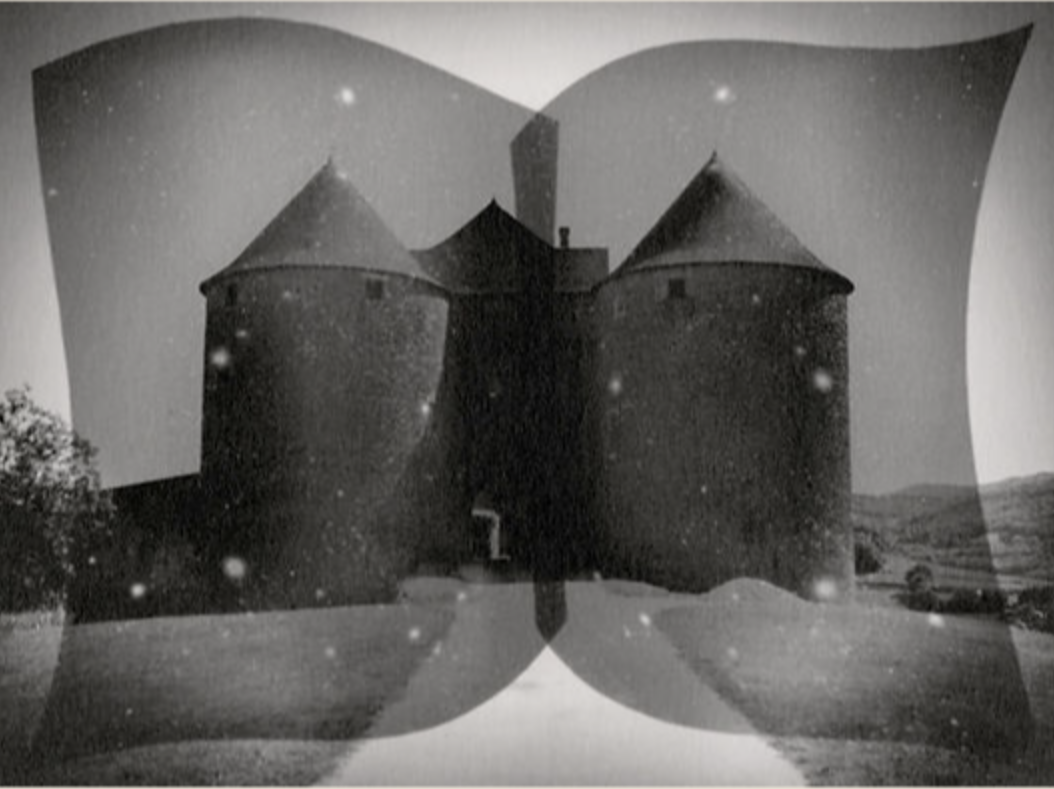 DNJ: What challenges do you face as a photographer? What about as a gallerist?
JS: As a photographer, it's finding the time to focus on my work now that I have the gallery. I enjoy curating and running the gallery and all the creative energy that goes into it, but there is much less time to make my work.
The most challenging thing as a gallerist is to balance time and projects, so I don't get overwhelmed. It's a lot of work to run a gallery and manage all the artists, consignors, clients, and the public – especially with no full-time staff. I have to plan ahead and balance my time. I am reasonably good at doing that but sometimes projects mount up, which can be overwhelming. However, one of my colleague's mantras at a non-profit arts admin job several years ago was 'there are no art emergencies' – it helped keep it all in perspective – and honestly, I still live by that mantra today!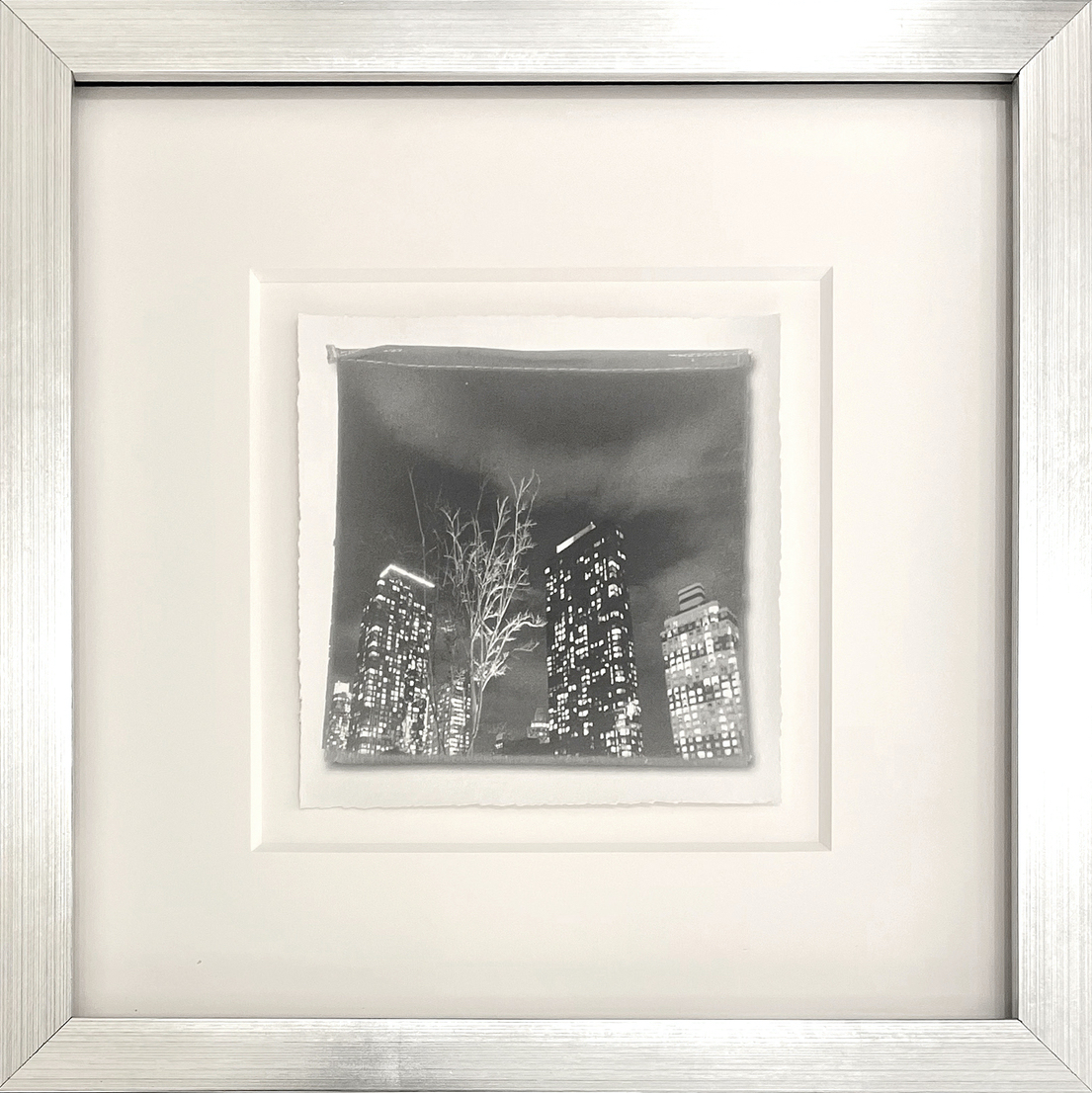 DNJ: What challenges come with running a gallery in today's environment, both with the effect of the pandemic and the consumer moving away from brick-and-mortar buying behavior?
JS: It's a hustle – owning your own art gallery business and consistently trying to think of creative ways to market, exhibit, and bring new artists, work, and clients to the gallery. Keeping the gallery relevant and exciting is also very important and challenging. I think having a brick-and-mortar gallery is still crucial in selling art. It's one thing to make many sales online which we did even before the pandemic. Still, it's another to give an artist the proper venue to exhibit their work properly, for people to see it in its original intended form and presentation. There's nothing like it. That's why museums exist – people want to see and feel art.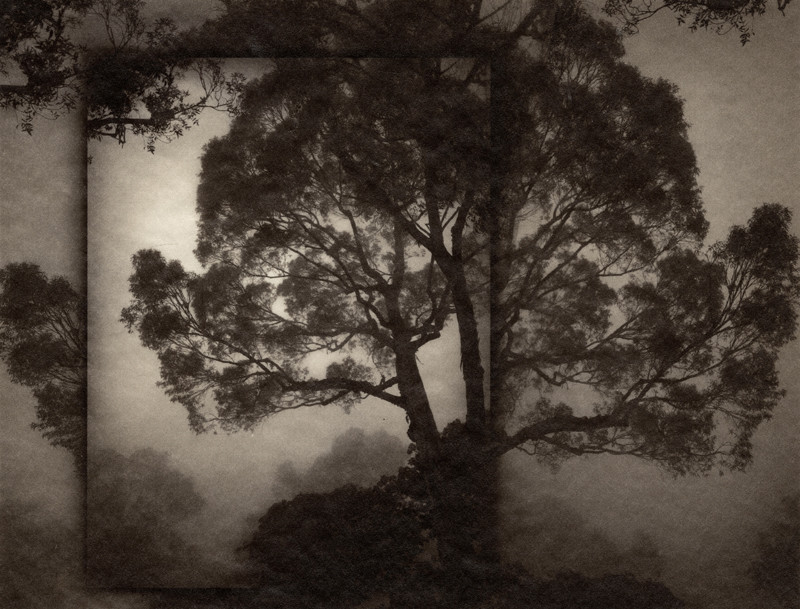 DNJ: Most people I have interviewed have not had the opportunity to sit on as many "sides of the table" as you do. You are a noted photographer with an active practice, run a gallery, and serve as a juror and curator. Yet you still are exhibiting internationally at the same time you do all this. How do you make the time for everything?
JS: Ha! That's the conundrum; I don't make time for all of it equally! I'm trying to focus on a new series now, and it's funny, I go home from the gallery and make 30 minutes of sitting down to work on it while I drink my glass of wine and make it a daily 'practice' – it takes a lot of effort! I was not feeling inspired for the past couple of years and honestly was not making much work. But as you know, making art is like an addiction, and also very cathartic – which makes for a great combination of NEEDING to do it, so I find the time when I'm feeling inspired. I'm fortunate to have a couple of wonderful galleries representing me, and their support is crucial (Catherine Couturier Gallery in Houston and Vision Gallery in Jerusalem.)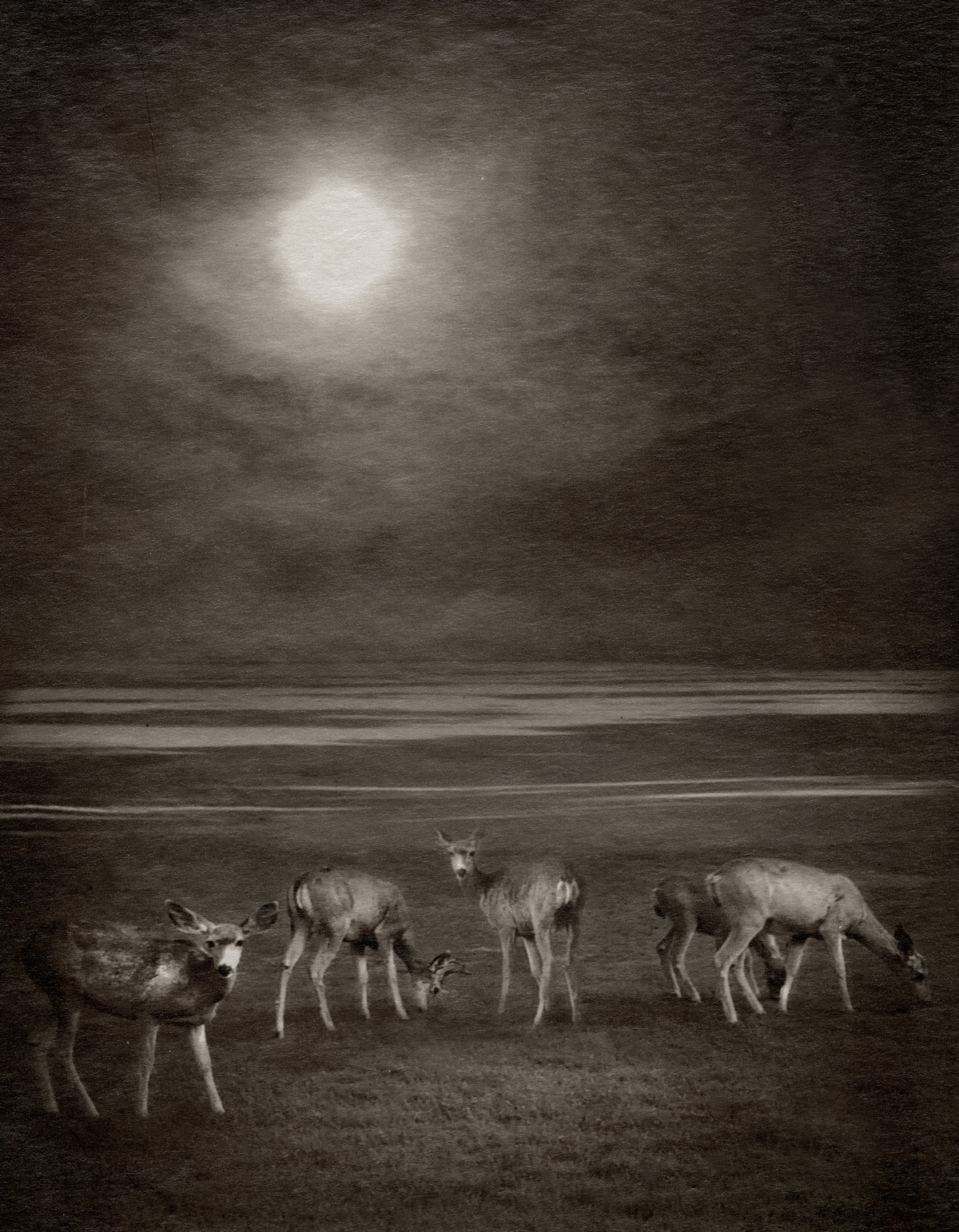 DNJ: Those of us over a certain age remember the battles to be taken seriously as women in the workplace. That battle is still ongoing in the art world. It is improving, but very slowly. Museums still hold more works by men, and the more well-known galleries are still doing the same. Do you have any thoughts on this?
JS: It's an uphill battle, of course, but we all are making progress. I feel very proud to be a woman-owned gallery with over half of my represented artists female. I was super excited to work with a female curator to place four of Rania Matar's works in the Hood Museum at Dartmouth last month. These feel like significant steps.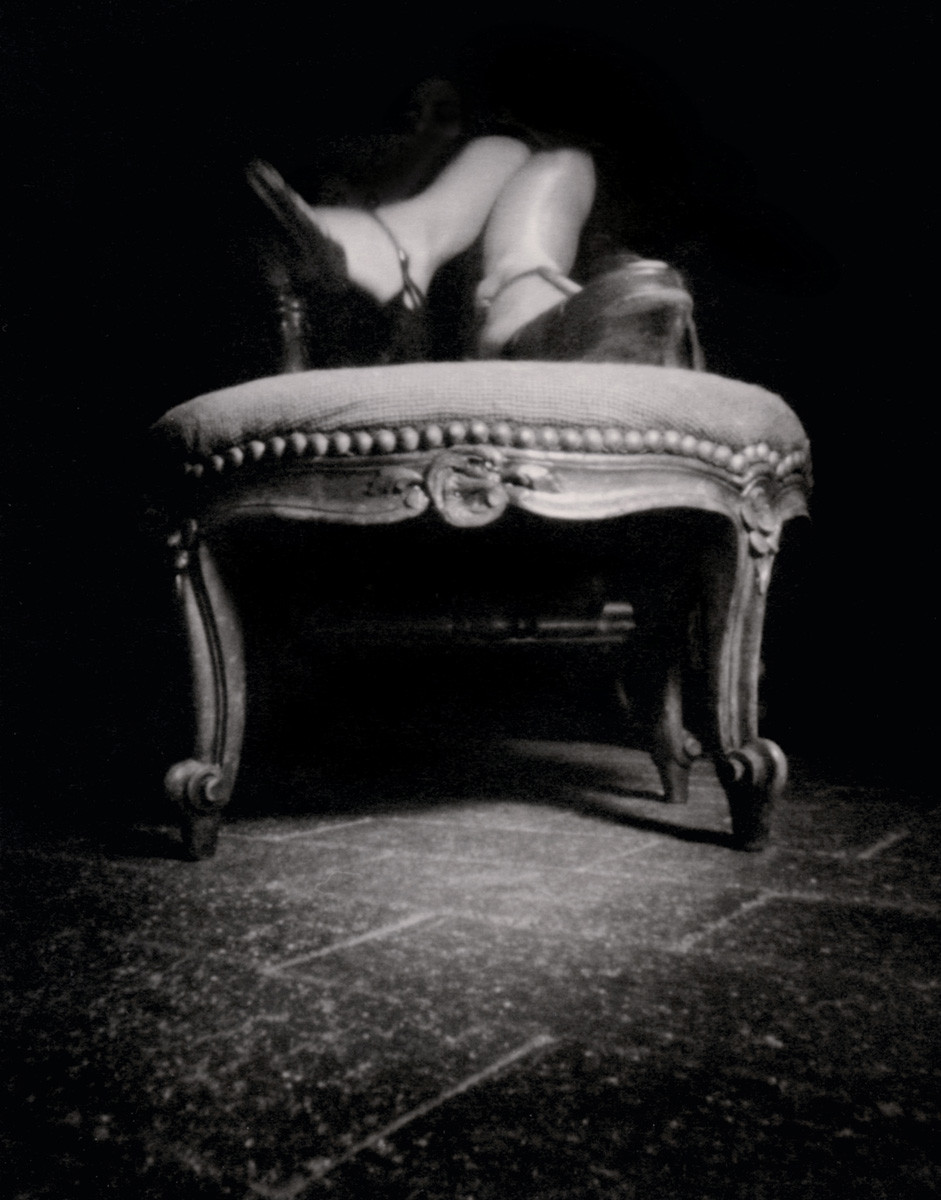 DNJ: Does it affect your work running the gallery?
JS: I make very conscious decisions to balance out female equality in the gallery and showcase not only female artists but the subject of women as strong, warrior-like archetypes. And I also focus the 19-21st century gallery inventory collection on female photographers such as Gertrude Kasebier, Vivian Maier, Berenice Abbott, etc., as well as including in the gallery collection contemporary photographers like Cara Romero, Sarah Moon, and others.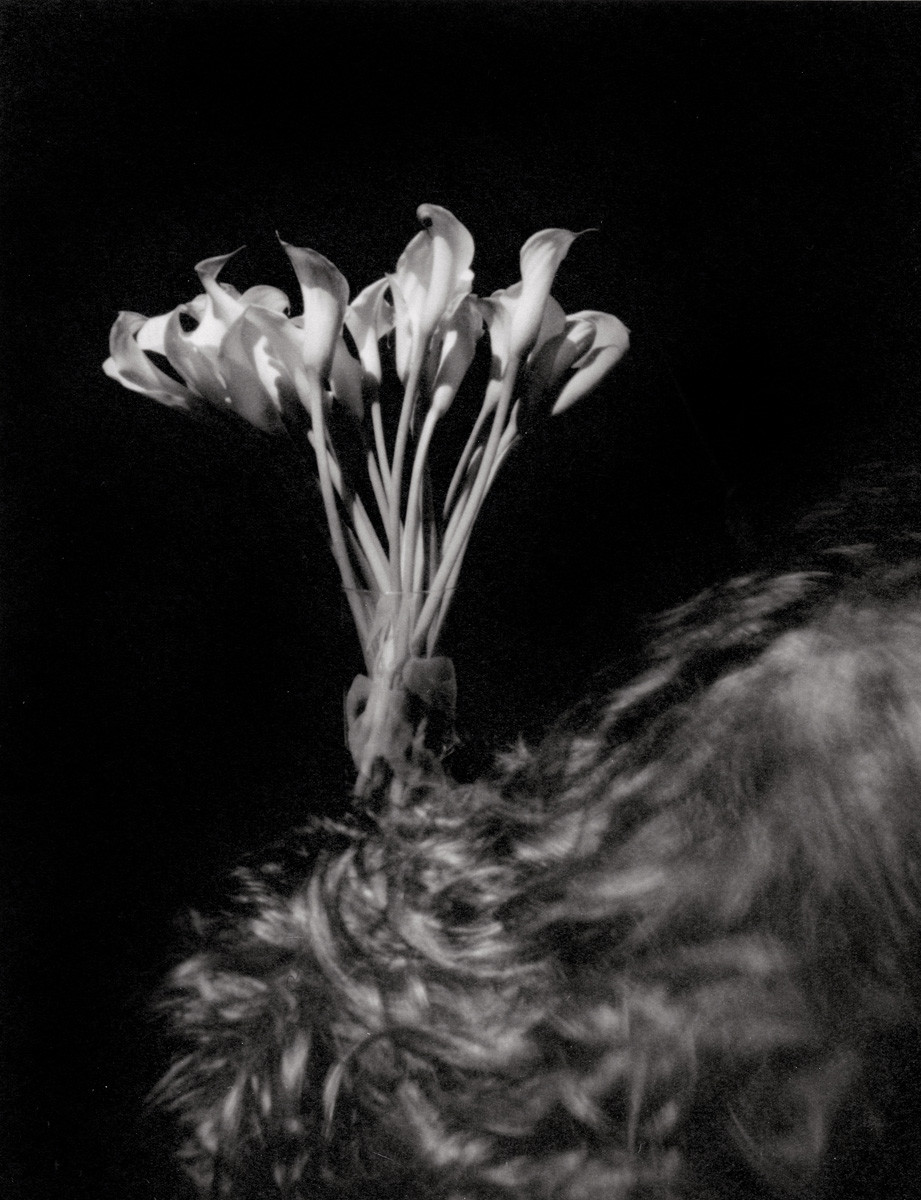 DNJ: Do you consider yourself a feminist? If so, does it show up in your work, and in what form, if it does?
JS: I do consider myself a feminist. My work has generally been focused on the universal investigation of life through philosophy and nature. That being said, I have made some very feminine pieces, and I like to portray the female archetype as strong, sensual, and powerful, either literally or metaphorically. My current work incorporates the age-old embroidering medium, often seen as primarily used by women. I am intrigued by this medium and its history of being mostly 'women's work.' When I was pregnant, I documented the experience by photographing the monthly full-moon cycle from a few months before being pregnant every month until I gave birth – there are 12 pieces in the series, every full moon in a year.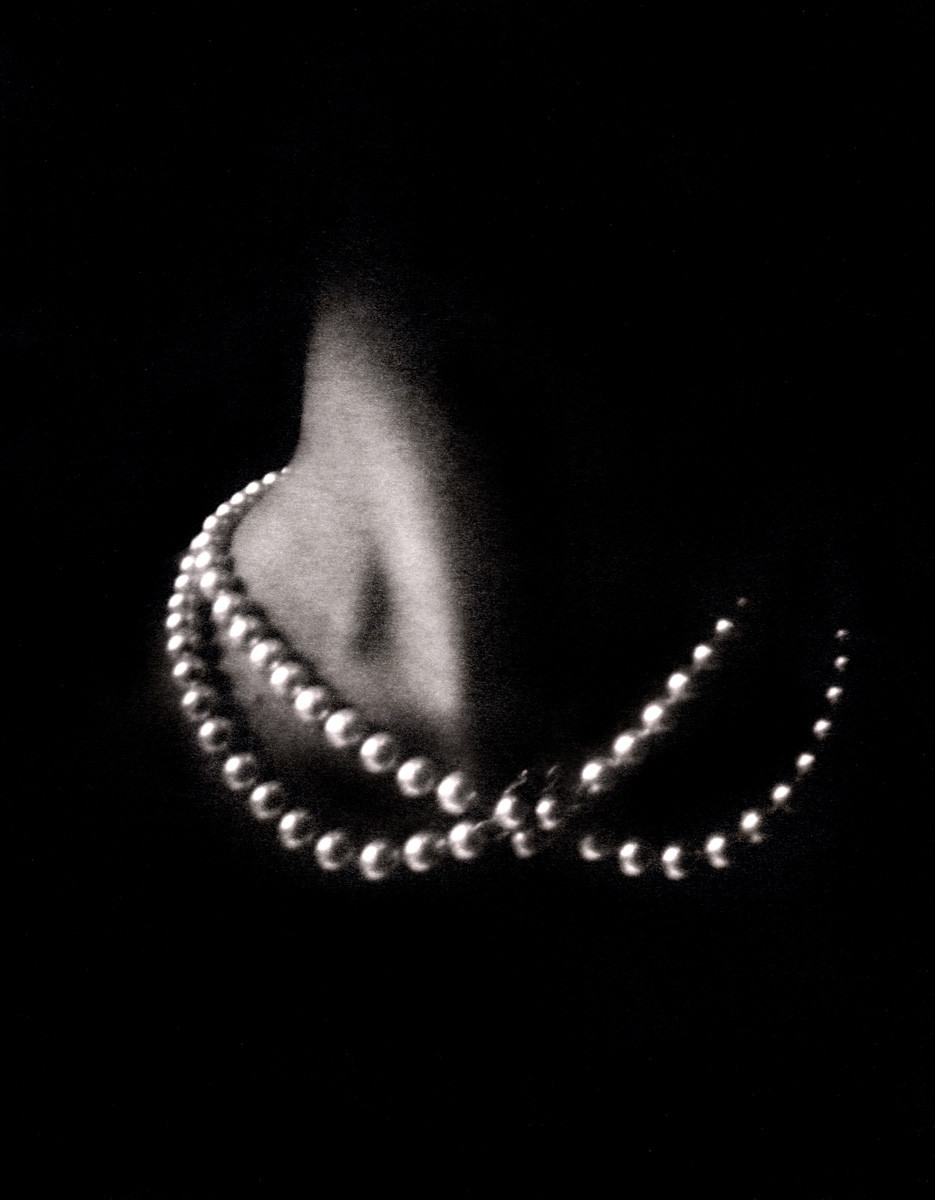 DNJ: We have all had images that somehow we can't make work though the germ of something we love is in there. What do you do when you encounter this? Do you discard, keep to work later, etc.? Do you have a specific process with this, or does the muse guide it?
JS: I think not all artwork we create will be works of great art – but sometimes the process in and of itself is just as crucial to our life's work in that it can lead to something else, inspire another project, or hash out something that may or may not work. But it's essential to the holistic entirety of our work if that makes sense.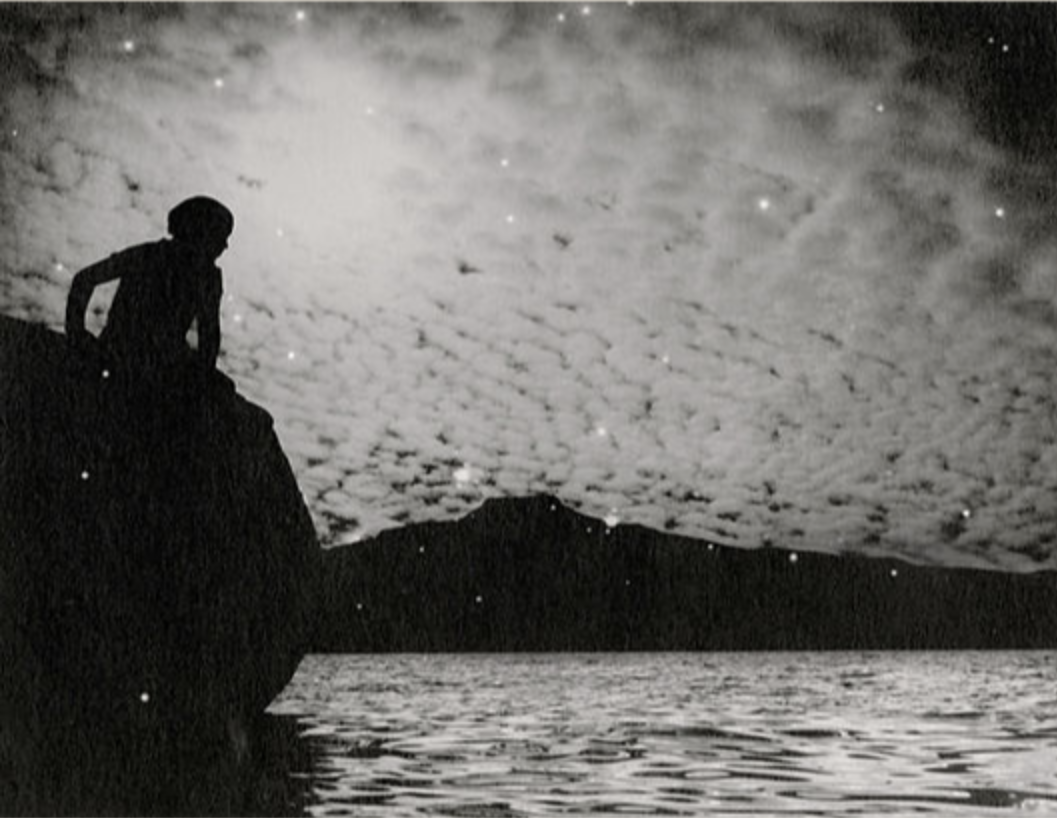 Schlesinger tends to work in series; current series viewable on her website include:
Object Diaspora presents photographs of objects passed between people and families over time and have become imbued with a special meaning, significance, and value. They seem to embody the spirit and memory of the person who originally possessed them and are often given an almost 'sacred' status by their current owners.
Here nor There was inspired by observing her young daughter's innocence and imagination. The images serve as interpretations of those initial magical moments of inspiration. Influenced by literature, folklore, invention, reality, and the unexplained and the curious, they are not of one place – hence becoming "neither here nor there."
Utopia: Schlesinger constructed imaginary landscapes, intending to create a physical landscape that does exist, if only in the paper-imaged form. They are my response to the philosophical question of whether a perfect place can exist, bringing life's dualities into a perfect union of beauty.
Vignettes – Tales from Above elaborates on the myths and legends of the constellations by giving them life through visual interpretation. The inspiration for these images was the constellation legends that run through many different cultures, including the Chinese, Indian, and Greek myths.
Dar Cho: "The pre-pandemic year 2019 was a challenging year for my family, and I decided to focus on putting my own wishes into a series of prayer flags composed of my photographs in which to hold blessings for better things to come in the following year. 2020 was to be that new year – and then the pandemic hit us all, and we all needed the blessings even more than before. I have spent the past year working on the completion of my first set of prayer flags." -JS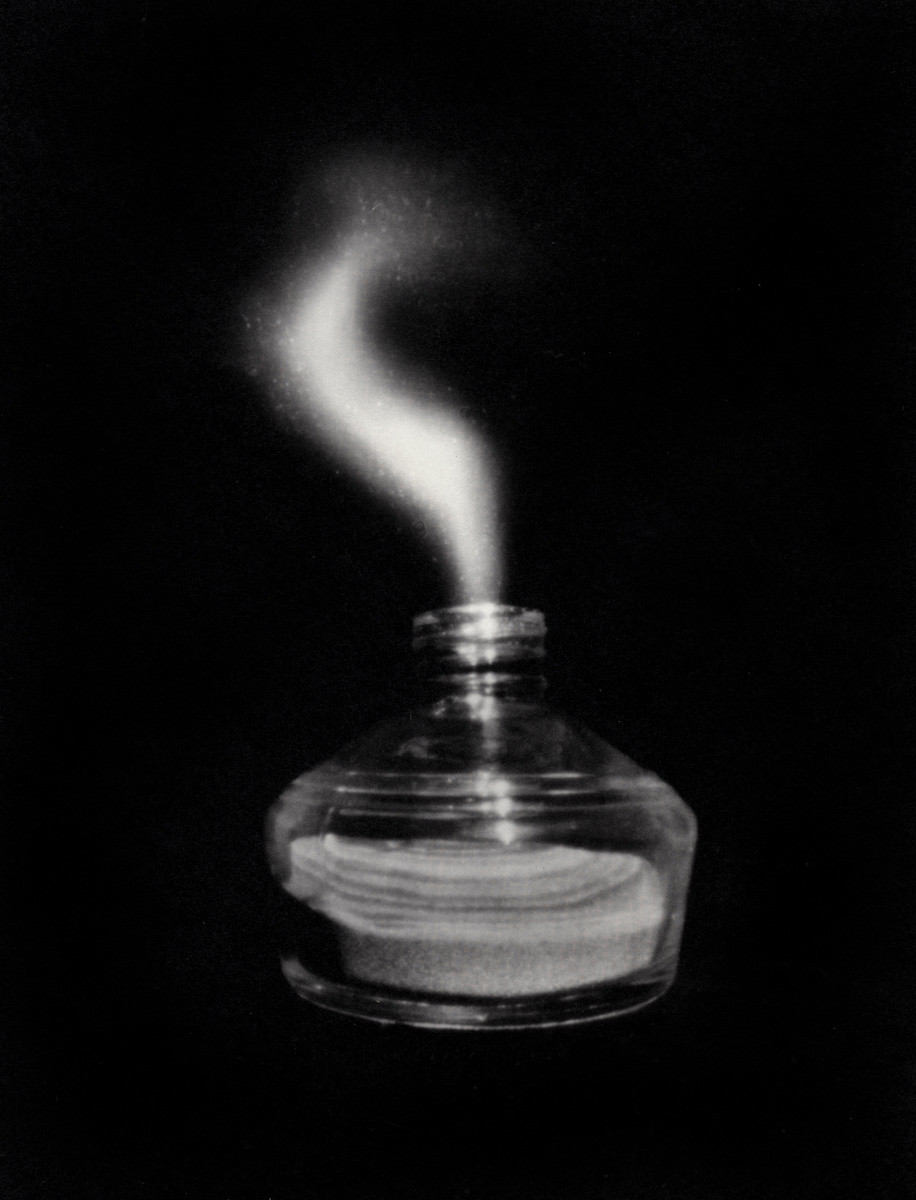 DNJ: One of the things I admire about your work is that you do not remake the same thing over and over; each series is a little to a lot different than the one that came before. (For example, Object Diaspora is pinhole images manifested as silver gelatin prints, and then the next series is toned albumin prints.) Please speak briefly about the ideas behind each of your portfolios and why you made the specific choices to make/present them the way you did. Did one lead you to another, or was the path between them more happenstance?
JS: Thank you so much for this compliment! I see each body of work as its own, needing its outlet or process to manifest itself fully. Only some techniques work for each idea and vice versa – I like figuring out the best method to heighten the impact of the work.
The last image in the "Object Diaspora" series is an image of Sahara Desert sand in a jar given to me by a friend who visited there. I initially wanted to capture smoke from the pot in the pinhole camera image to make a genie out of the jar metaphor. That was very difficult to do in-camera; instead, I could do so by dodging the area in the darkroom. That image inspired me to start compositing images digitally to achieve some of the more complex ideas I wanted in the next series, "Here nor There." where I composited images digitally to create surreal landscapes and print them in the albumen process. More recently, for the Dar Cho series, I wanted to recreate Tibetan prayer flags. I did that by scanning actual prayer flags and compositing my images onto them to make my own set of prayer flags in the medium of gelatin silver prints on watercolor paper. This series has inspired me to start printing on fabric for my next series, which incorporates embroidery.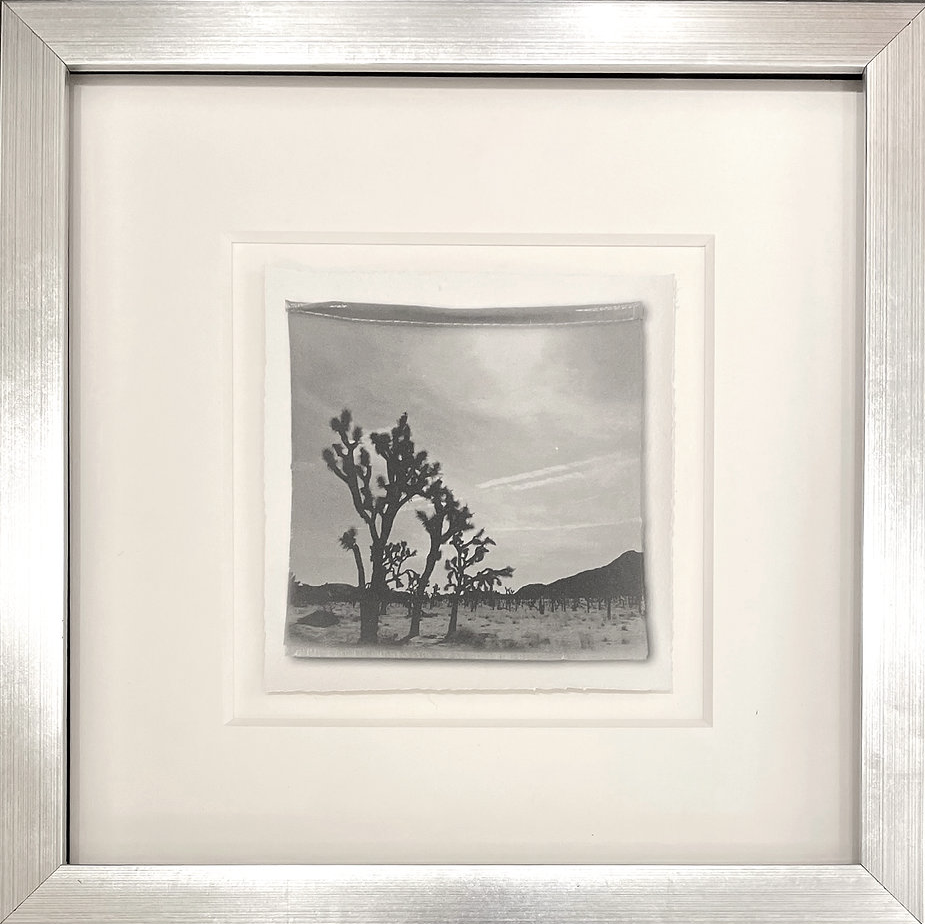 DNJ: You work with many different processes within alternative (i.e., more traditional techniques) photography. How do you determine which procedure is best for a project?
JS: It's a very intuitive process, but I choose the medium that best portrays the 'feeling' I am trying to convey. I also love learning new methods and challenging myself, so some of it comes from there.
DNJ: What do you do when you encounter a period of a creative block?
JS: Ugh, the past couple of years felt that way. Sometimes I have had more creative block than not! But sometimes, you have to take a break – a perspective break. I can't push the creativity out of me. It just has to flow naturally, so I usually stop and focus on other things if it doesn't work. I didn't use to do that when I had more time; I would keep pushing through it. But that is what is lovely about having the gallery. I get so inspired by the artists I work with – curating their work is such a creative outlet that even though I may not be making work, I feel at least like I'm doing creative work. I love curating others' work almost as much as doing my work.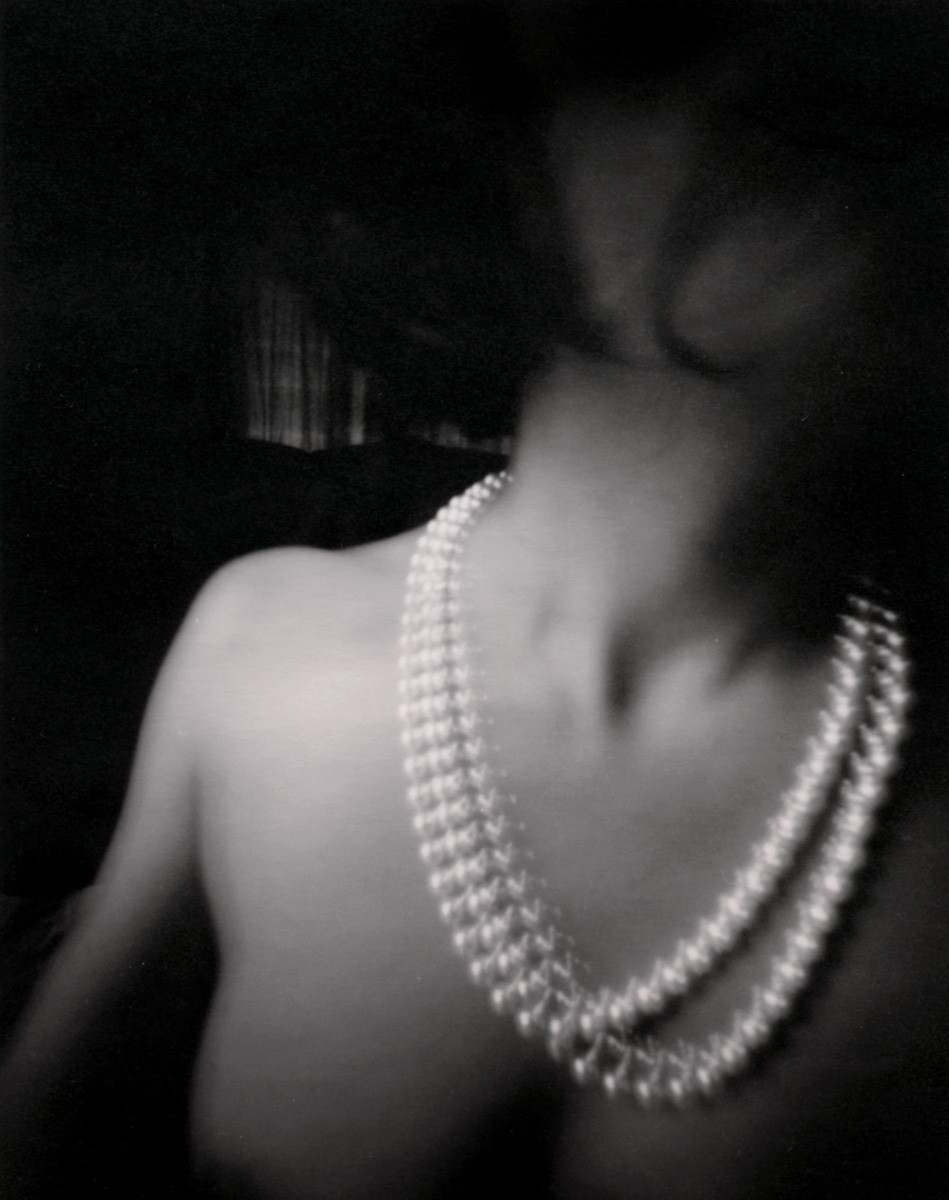 DNJ: Would you share your process for creating new work?
JS: I don't have a formula, although, as I mentioned earlier, I try to make a 'practice' out of it. Like exercising, I get up and do it, make the time in the morning to run, or whatever. It's just like that. But the feeling I get after taking a run is worth it; I always know I'm going to feel great afterward – making art is so much like that.
DNJ: What do you hope the viewer takes from your work? Does it vary by series?
JS: All I can say about this is that I only hope my work resonates with someone in the same way it resonates with me creating it. Since I like to collect photography also, I know that feeling I get when I come across a piece that inspires me and makes the hairs on my arm stand up. It's what I would want my work to do for someone else.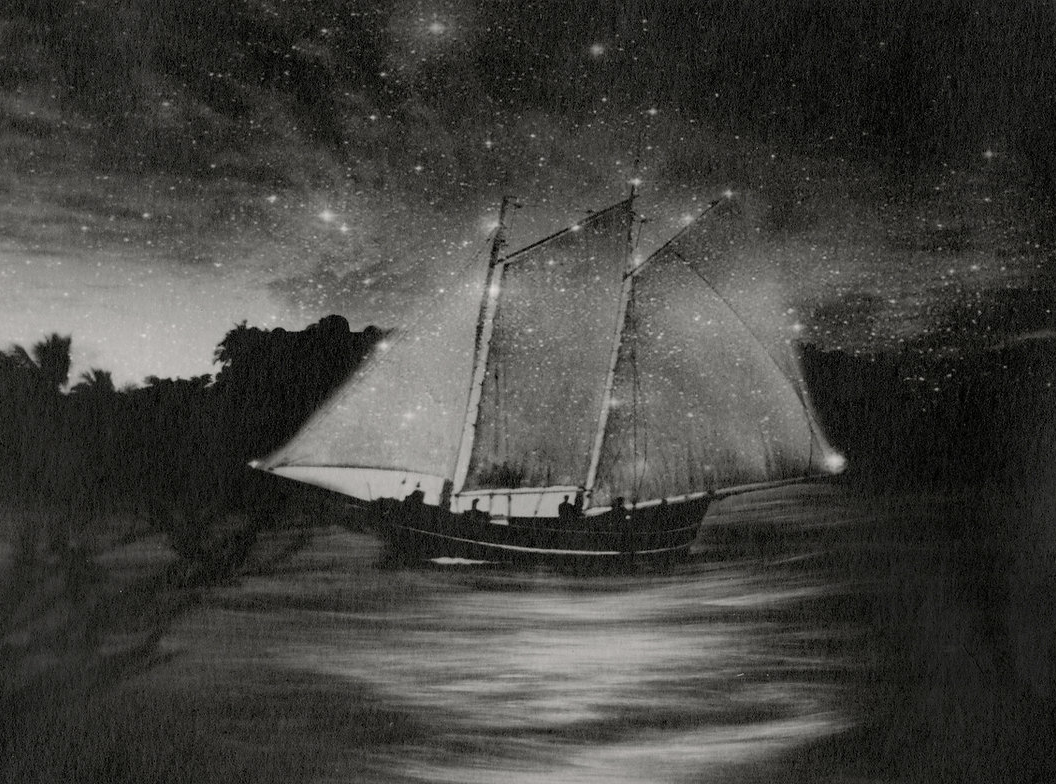 DNJ: As the director of Obscura, you have been quite supportive of work pushing boundaries in form from what has been traditionally called "photo" while still including work that is more traditional. What do you think are the coming trends in photography?
JS: I absolutely love all forms of photography in one way or another. Every process since photography's inception has impacted the photography following it. I love that history and the thread that flows through history. It is the natural process of photographic progress to question how photography can be furthered constantly. The trends in photography will be continually challenging; some will succeed, and others will not, and we will only know how once history unfolds. But of course, it's the creative discourse to find out.
DNJ: How far can boundaries be pushed and still be considered photography?
JS: I think we've always seen boundaries pushed in photography – it's what progressed us to where we are now with the medium – and there are so many mediums and categories within photography! So many people didn't accept digital or video-based art photography because they thought it blurred these lines too much. Now look at us: collectors buy digital prints and video-based photo art, while other collectors prefer the more traditional methods. Photography will always have its boundaries pushed; it's just about where that work will fit into the various categories of the medium.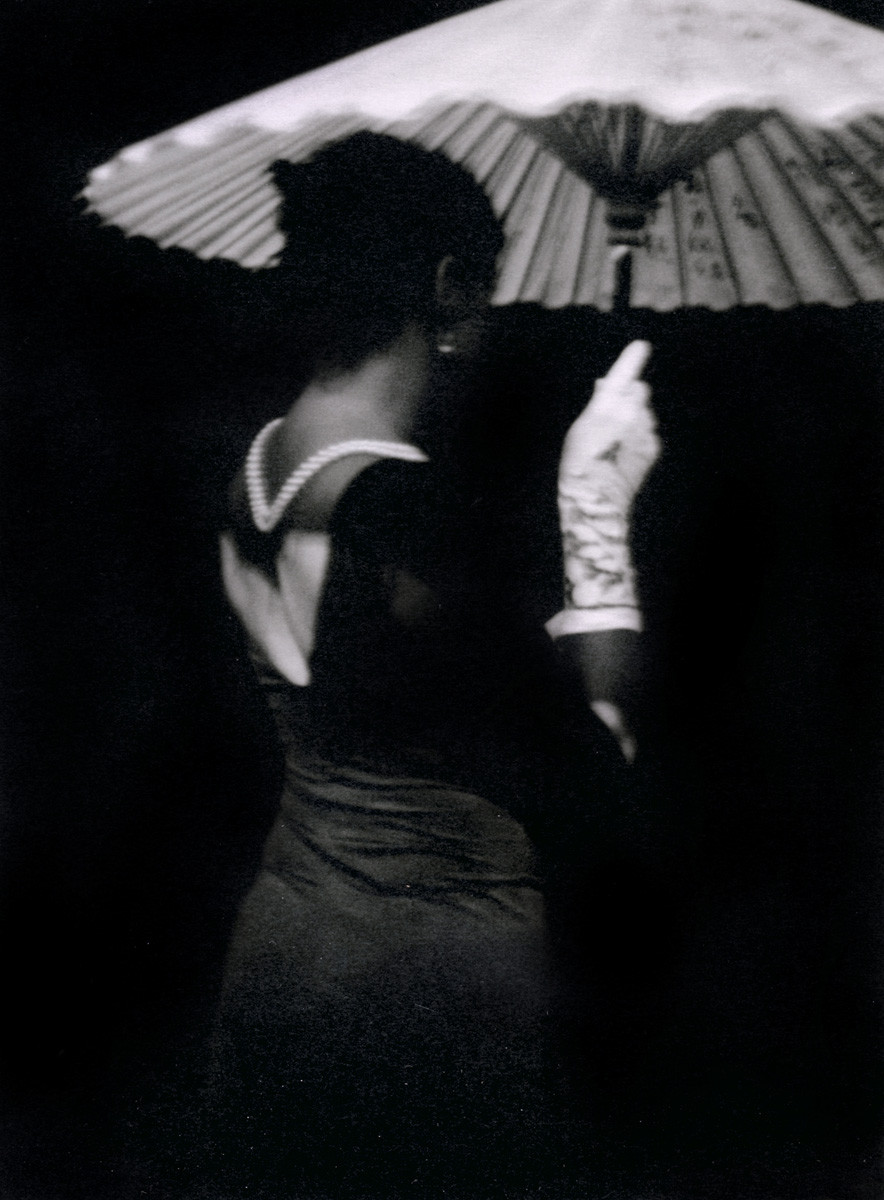 DNJ: What's next on the horizon for you?
JS: I joined the board of AIPAD* this time last year, and I'm working hard with the other board members to expand AIPAD's mission and importance in the fine art photo dealer industry. I'm excited about the plans we have for the organization. In addition, I have some exciting shows we are putting together for next year at Obscura, and I'm thrilled to be doing my photo work right now.
*Association of International Photography Art Dealers
Thank you for being so open about your work, Jennifer. I look forward to seeing the next series and what your gallery does next!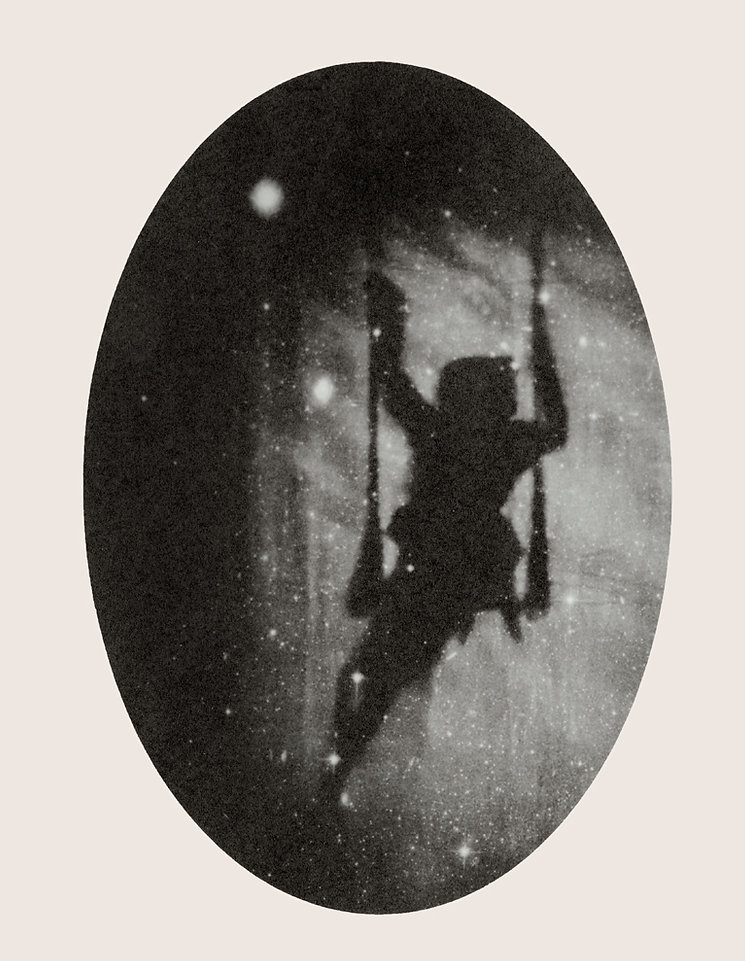 JENNIFER SCHLESINGER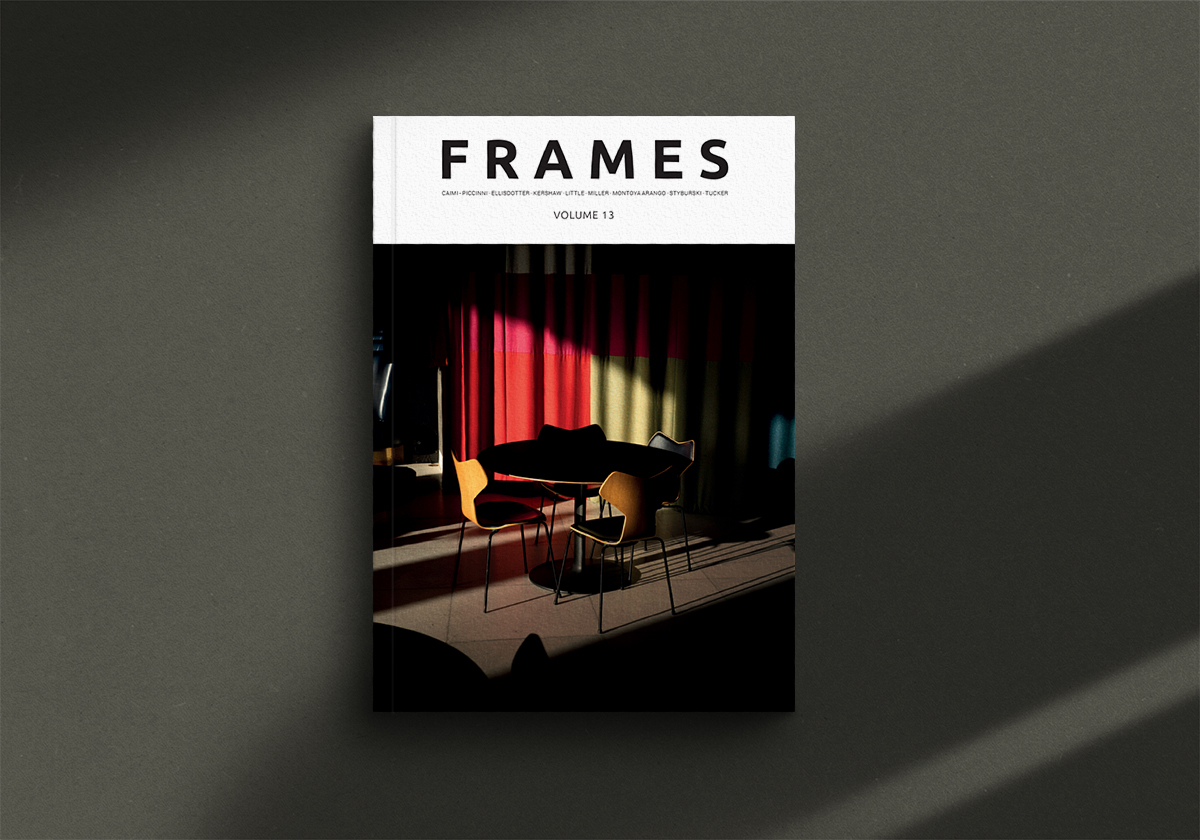 Every year we release four quarterly printed editions of FRAMES Magazine. Each issue contains 112 pages printed on the highest quality 140g uncoated paper. You receive the magazine delivered straight to your doorstep. We feature both established and emerging photographers of different genres. We pay very close attention to new, visually striking, thought-provoking imagery, while respecting the long-lasting tradition of photography in its purest incarnation. Learn more >>>
---