Lou Peralta is a visual artist and photographer based in Mexico City. After graduating in graphic design at the Universidad Iberoamericana in 1992, she sought to follow the family tradition by becoming part of the fourth generation of photographers from the renowned Herrera family.
Peralta worked in editorial photography for thirty years, including being the Director of Photography for Lifestyle Publications; additionally, she photographed for Vogue and Marie Claire magazines, among others. Peralta was the artistic director for FotoForum magazine from 1984-87 and was a photographer for the National Opera in the Bellas Artes Opera Theater in Mexico from 2013-18. Since leaving the editorial world, she has dedicated her practice to creating unique fine art photographs and photographic objects. Solo and group exhibitions include venues such as Obscura Gallery in Santa Fe, FotoRelevance in Houston, Guanajuato Museum of Art and History, Houston Center of Photography, Polyforum Cultural Siqueiros, Patricia Conde Gallery in Mexico City, and Mexican Consulate in Houston.
Peralta's recent accolades include her work being selected in the 2023 Photolucida Critical Mass Top 50 and being invited to participate in the 22nd Symposium of Photography in Santa Fe. Peralta was named a brand ambassador to Fujifilm as part of their X-Photographers program and is an elected member of Cameracraftsmen of America International. Her work is represented by FotoRelevance Gallery in Houston, Texas, and Obscura Gallery in Santa Fe, NM.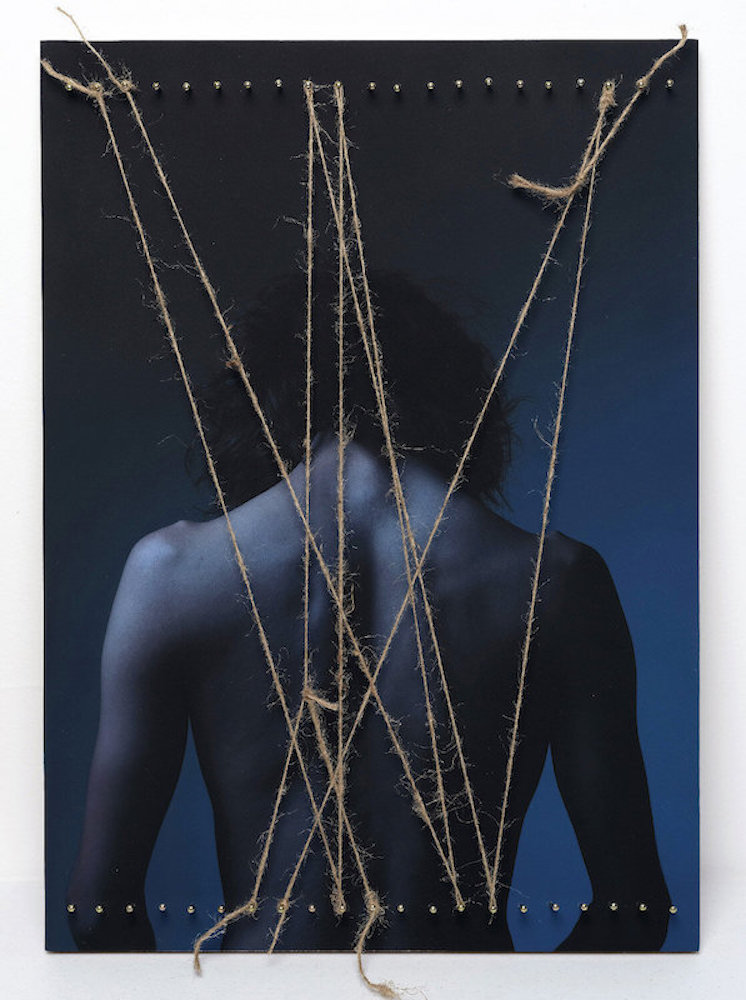 Several years ago, I ran across the work of Lou Peralta, and I fell in love. Hard. Peralta had made photographic objects that had me exclaiming to myself, "I love this! I wish I made it!" After I began writing this feature for Frames, I very much wanted to interview her here. Yet I had no "six degrees of separation" connection to her. I worried about asking her by writing blindly from her website because Peralta was born and lives in Mexico, and I can only manage to badly mangle a few phrases I learned in High School Spanish. So my fears kept my appeared my heroine worship at arms length. But, as luck would have it, this past spring, I had the opportunity to talk with Peralta online when we were both featured in an article on photographic collage. I jumped on that opportunity to ask to interview her for FRAMES.
Anyone who has read enough of my writing or seen my work knows that I have a love for work that pushes photography into new directions, especially when the artist's hand is part of the intervention. But ideally, I also want to have a conceptual connection between what the work presents me with and the techniques and/or materials the artist chose to sue. Peralta's work does both. Some of my favorites in her work are ones where you must spend time with the object to take it in thoroughly. Peralta has an incredible family legacy in photography, going back four generations to her great-grandfather, and with that comes a history of exploring new directions in photography as the technology changed; that is something she states proudly, so it is her personal decision to move the boundaries of photography via her work is entirely congruent. Peralta states that her work is influenced by and fuses both pre-Hispanic and contemporary culture to explore the meaning behind the concept of a portrait to push beyond more traditional notions of the genre. She deconstructs and then reconstructs her work with additions such as corn husks, agave cactus fibers, market bags, and copper thread to create portraits that are also 3-D objects. Peralta asserts, "I try to capture a moment, a story, an emotion – albeit fleeting – to encapsulate for an instant the quintessential essence of that individual – and immortalize it in my art." Personally, I also find nods to Pedro Meyer's work Truth and Fictions work here. While the techniques and materiality are different, both show a reverence for the culture and heritage of their Mexico home and bring some of the magic they find there to their viewers.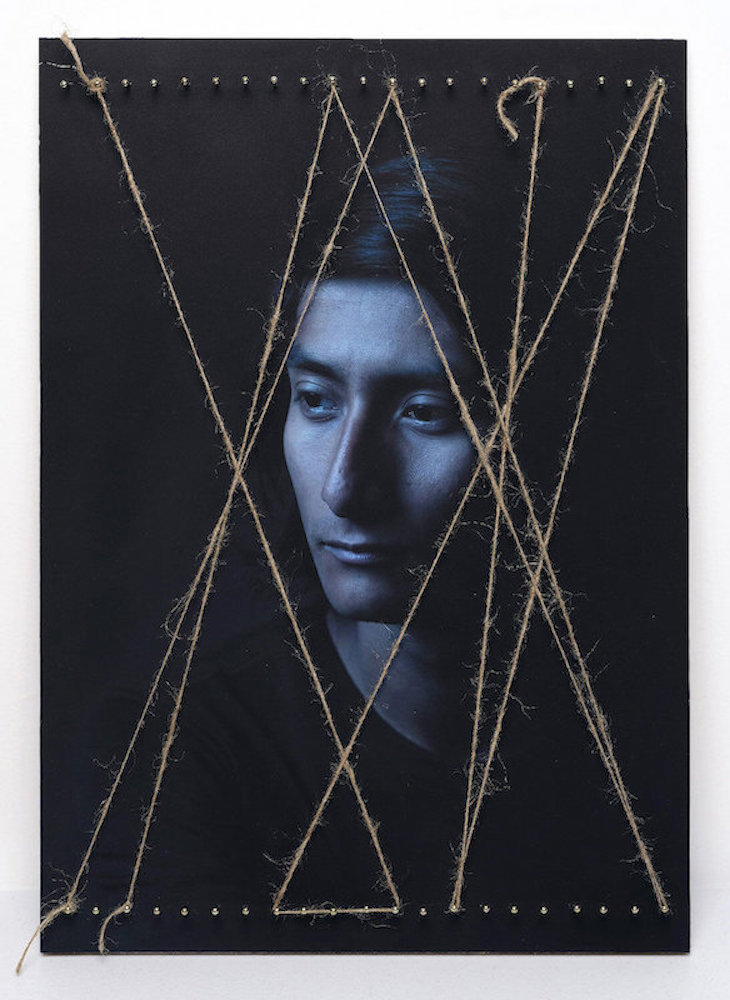 I asked Peralta to briefly summarize each of her series to give some background to readers who may not be that familiar with her work. We will start with that and continue to the interview.
Disassemble Series V, Portraits of the Invisible – Volume 2 "Connected" (2020-2023): In these portrait sculptures, we cannot see a face, a body, or a life story. Only the feeling and perception suggested when portraying the person evoked as an energy structure because, in essence, that is what we are.
Comalli Series (2020): I became interested in the Spanish conquest of America (16th century) to see how Mexicans portrayed themselves during this critical historical period. These are Portraits of contemporary Mexicans with hand-applied references to domestic legacies.
Disassemble Series II, III, IV (2018-2020): These unique three-dimensional hand-constructed works are part of my continuous exploration of portraiture as a reflection of the energy and complexity of the human being.
Pomace Series (2018): With any luck, a family member will hold on to the printed images where we appear, either out of affection or to understand their roots. The pictures may also fall into the hands of a collector, who will try to recreate the history of each image. But most likely, the photos will be thrown out, and they'll end up in the trash when, for example, a "new" family wants to clean the house.
Disassemble Series I (2017): I remember my father's and grandfather's studios. They had their sets, lights, and props selected according to the photogenic qualities, personality, and temperament of the person they would be portraying. Today, I am interested in deconstructing that image, undoing the illusion, and giving portraits a new meaning.
Reproducing a Gaze Series (2017): Can you recreate a gaze? With these photos, I set myself to recreate my mother's gaze. By doing it, I hoped I could guess what she was thinking in 1962 when my father took the picture.
Photo ID Series (2017): This series is an invitation to reflect on what there is, beyond DNA analysis and technological instruments, to measure, identify, and profile a person. To what extent have we lost our capacity to value the individuality of each human being?
Ana Lourdes Herrera "Lou Peralta's" postmodern photography (exhibition in 1990): Moving beyond technique and addressing the formal nuances, concentrating on the subtleties of the curious human reality.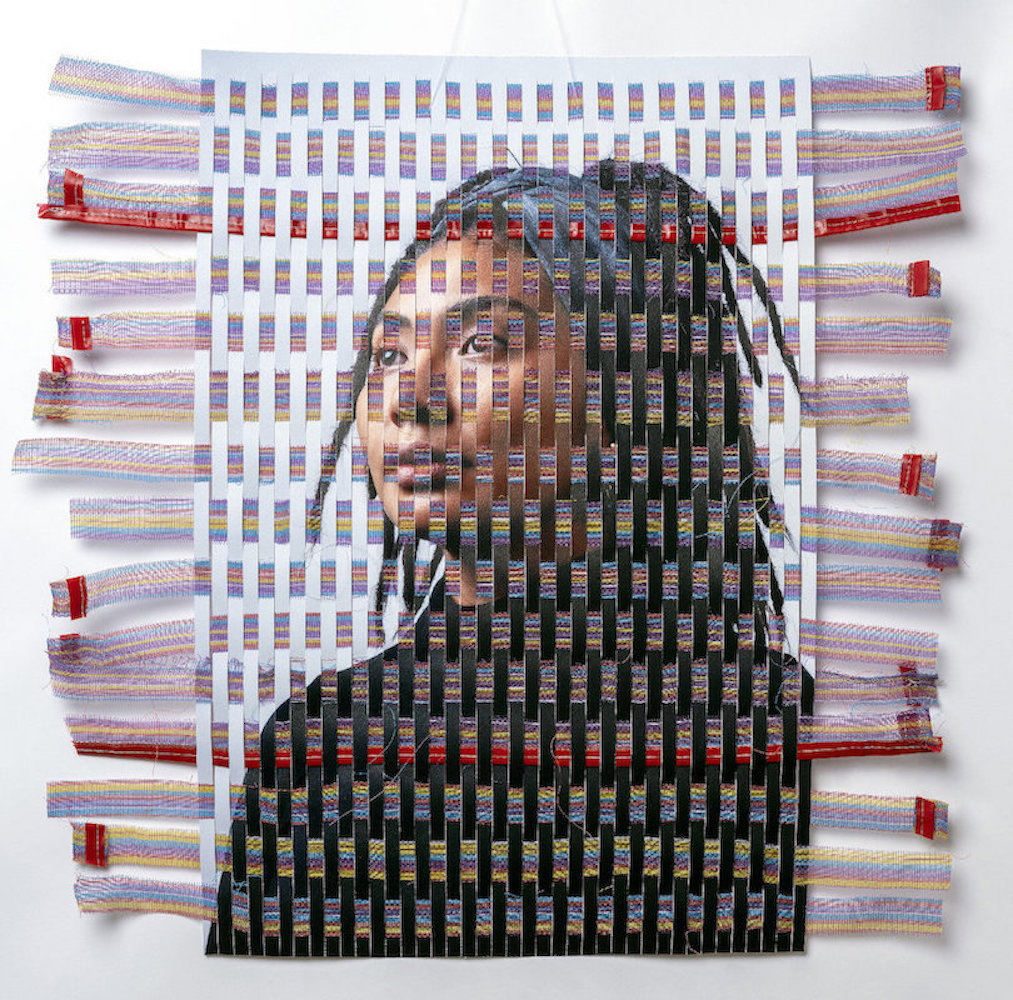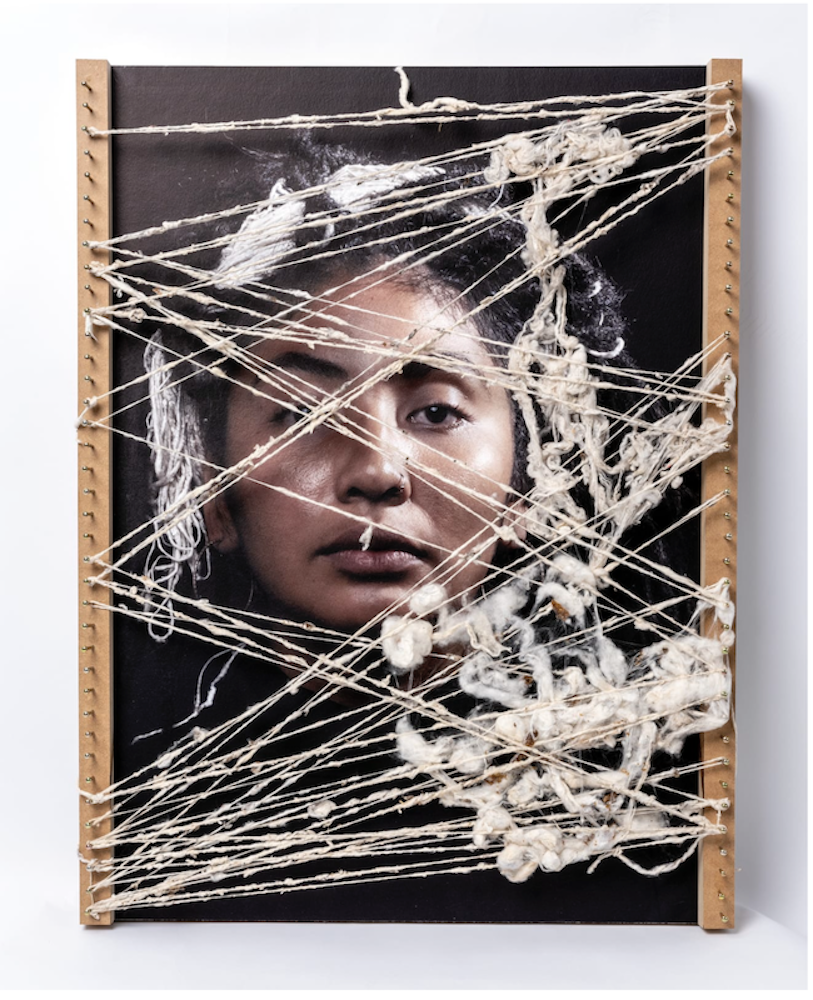 DNJ: What were you like as a child?
LP: I was an introvert in a family of extroverts. I was a quiet, smiling little girl.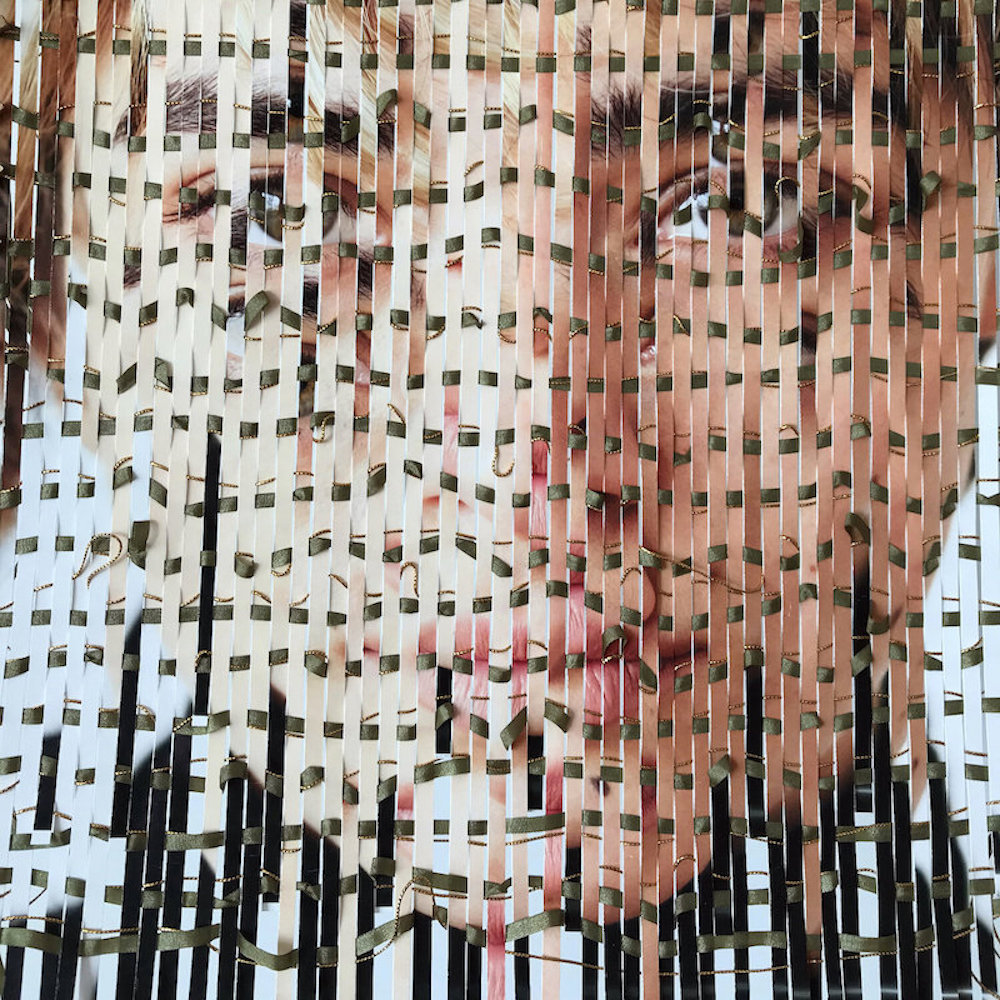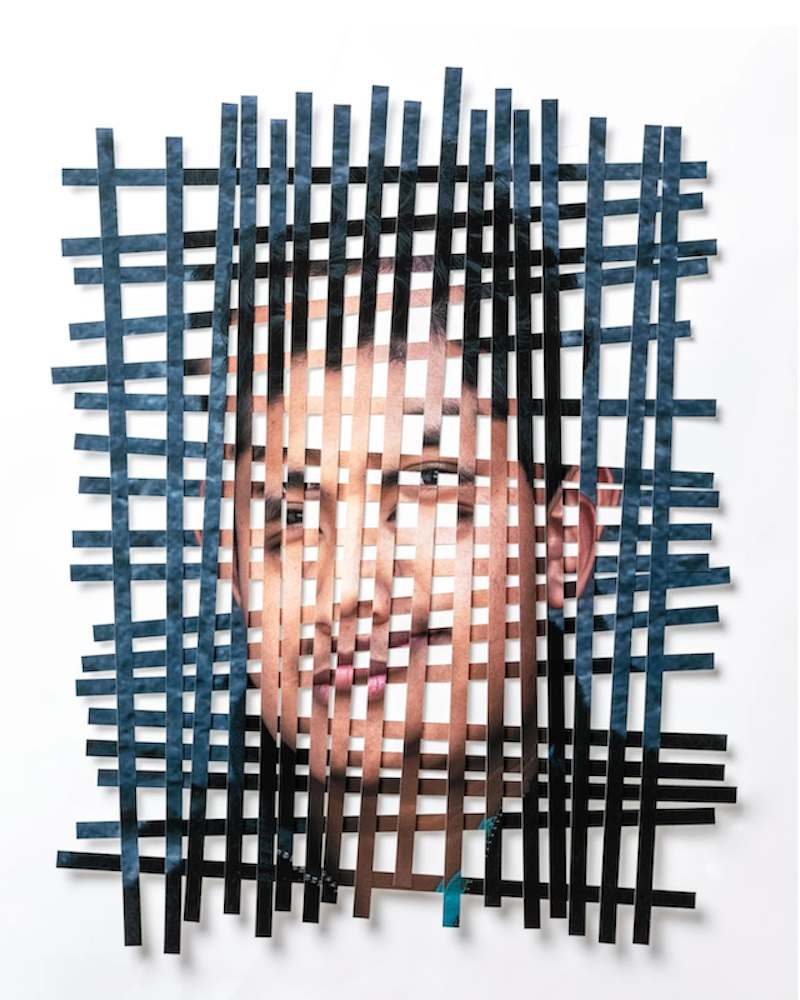 DNJ: What was your childhood family life like?
LP: I grew up in quite a big family, so everyone had something to teach me: my grandmothers taught me their tricks on how to knit and their classic (and delicious) recipes; my mother taught me how to be an independent businesswoman; my father taught me to observe and capture the moment.
Without a doubt, photography was the topic everyone talked about the most at home.
Having my dad's studio and my grandfather's and mom's photography business just a few steps away from my bedroom made the dividing line between business and family nonexistent.
Art was omnipresent at home, and everyone found their own way to it. My mom was an excellent piano player; my dad was a photographer. My siblings played guitar and piano, danced flamenco, painted, wrote poetry, you name it! In my case, I was an amateur singer. I used my voice as an instrument of expression. I loved it.
As in every proper Mexican household, traditions were significant and present in nearly every situation. One of my favorites was that we would go to a ranch in San Juan Teotihuacán near the Pyramids on weekends. I would get on the trucks that harvested alfalfa to feed the cows, walk by the nopalera and the agaves, or go horse riding all day.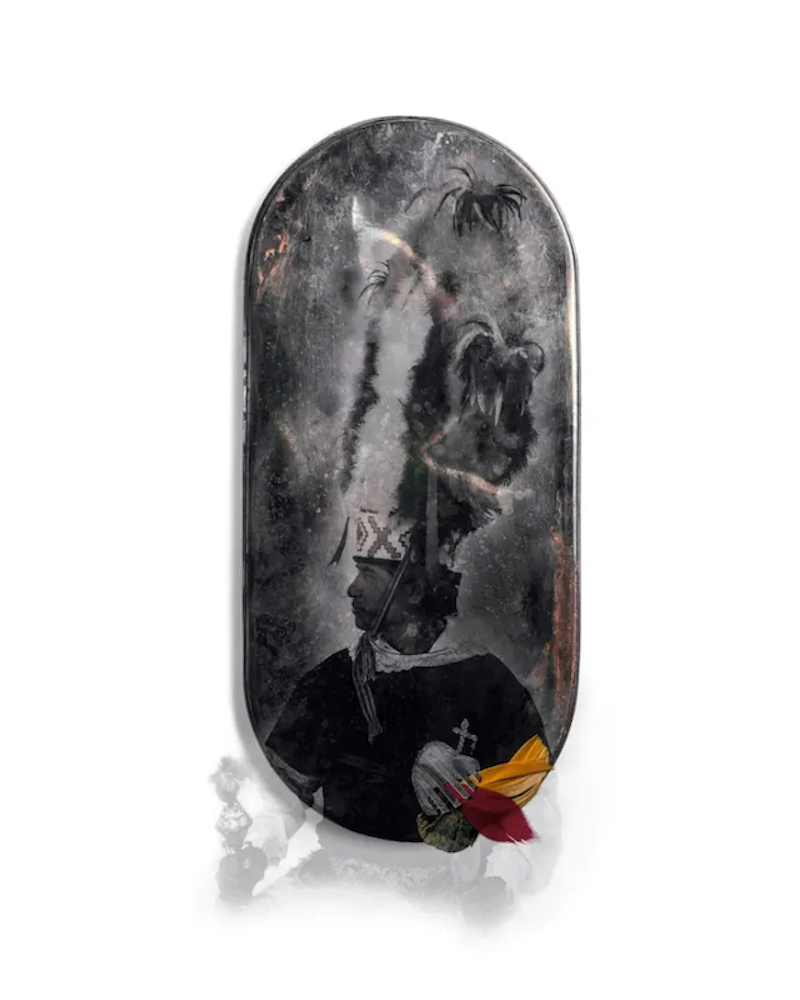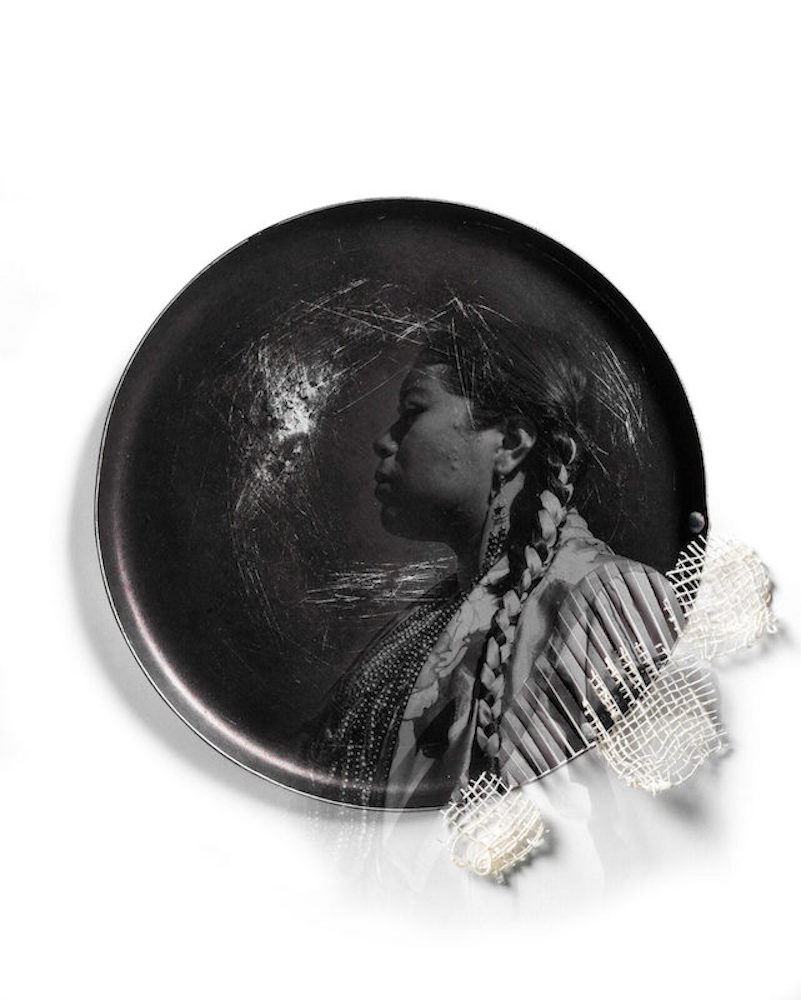 DNJ: When did you take your first photograph? What was it of, if you remember?
LP: Ever since I was around six years old, my dad would let me click the camera shutter of his medium-format camera. It was a long time ago, so I can't remember the specific image, but surely it was good, haha.
I must add that ever since I was a little girl, because of my father, I interacted and worked with photographers from all over the world. They were my first teachers. Some were part of Cameracraftsmen of America, an association I had the honor of being invited to become an international member a few months ago.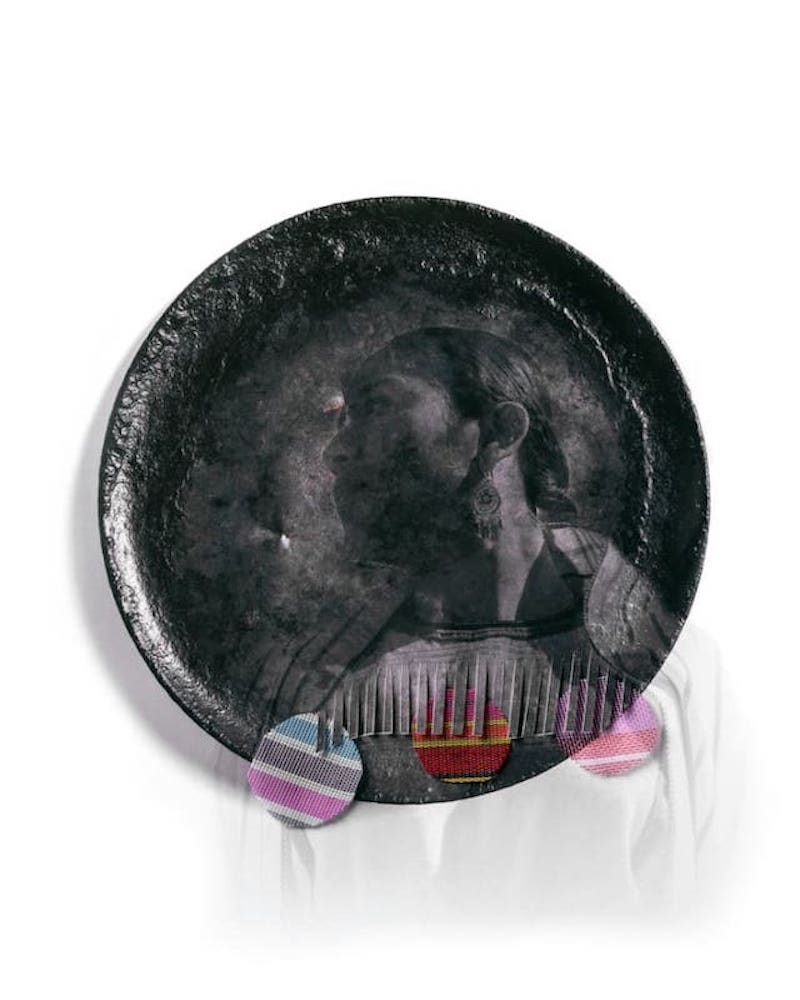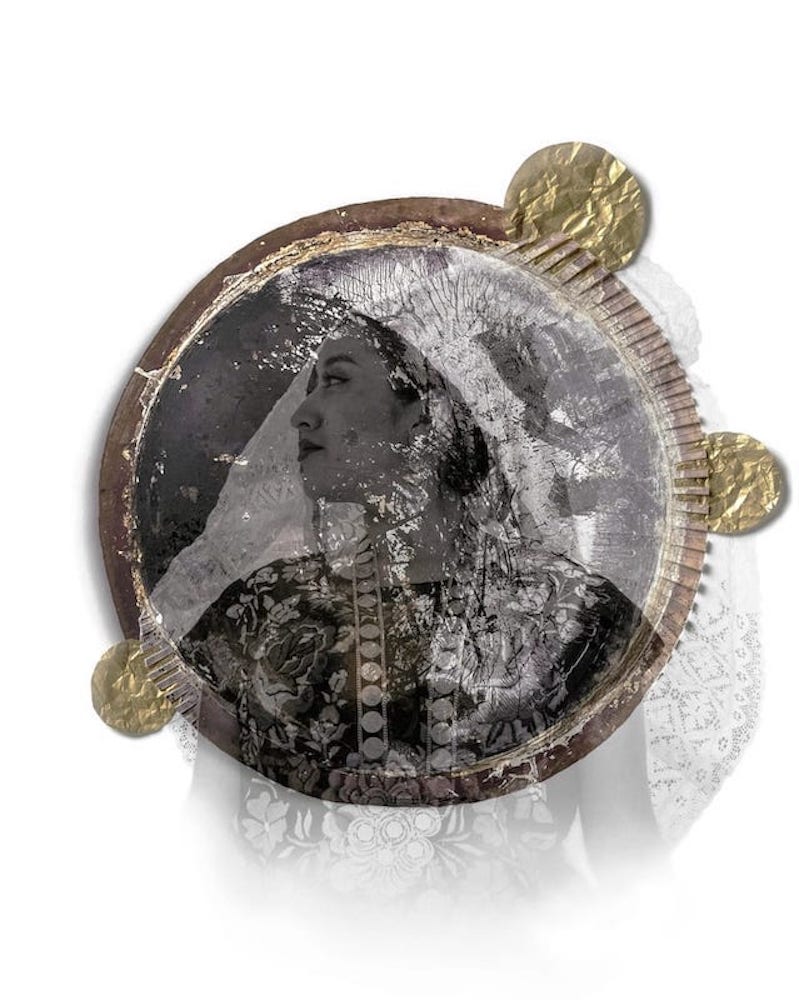 DNJ: Did you attend college? If so, what did you study?
LP: Yes, I did. I studied Graphic Design with a specialty in Editorial Design at México City's Universidad Iberoamericana.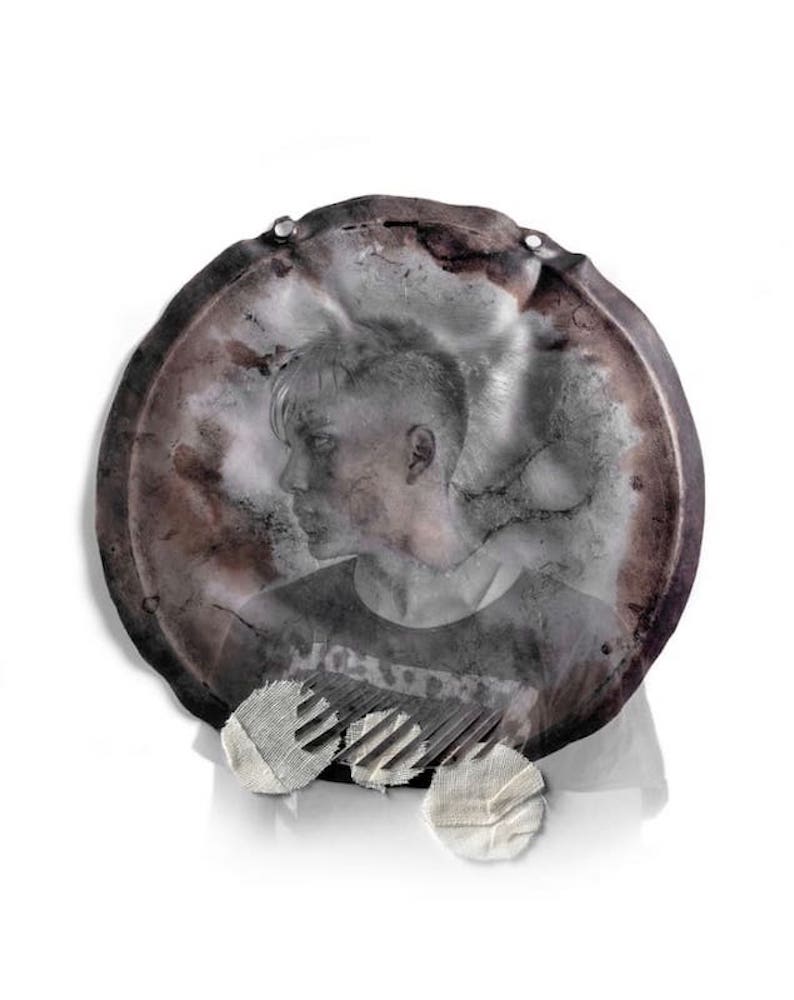 DNJ: You come from a family with a long photographic history. Can you tell our readers how your family started and stayed with photography?
LP: My great-grandfather Don Pepe, the first generation of the legendary Herrera Portrait Studio in Mexico, started working in a portrait studio in 1898 in Puebla City. Then, he opened a studio after working from 1900 to 1907 at the American Photo Supply (where Kodak sold its products) in Mexico City.
For 120 years, my family has portrayed people with unique talent and style. Photography isn't only taking a picture; it means approaching people and bringing their souls and feelings to the camera. Back then, this made them "indispensable" among famous personalities.
Thanks to that, we became guardians to the stories of countless families in Mexico. Every generation of photographers in my family was at the forefront and made innovations to the craft.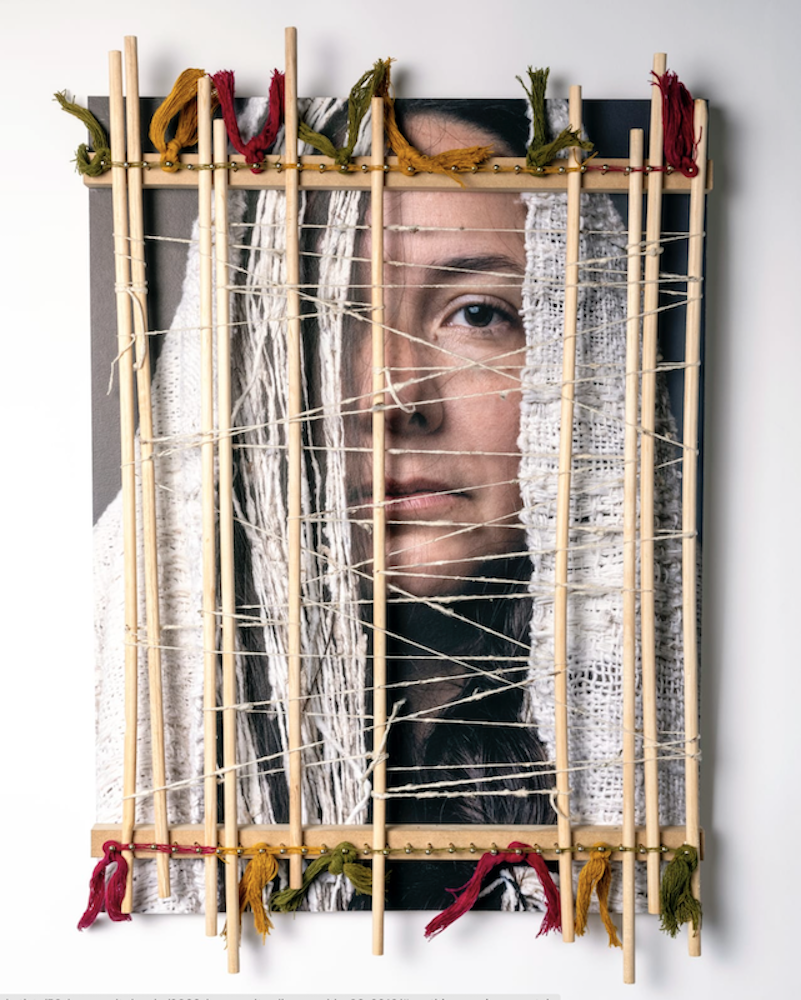 DNJ: What made you pursue "the family business" as a career?
LP: At first, I didn't want to be a photographer. Then, as I grew up, I realized photography was like a passport. I could travel and have access to places I would never see otherwise; I'd get to meet fascinating people; I could do anything (literally). I really liked that.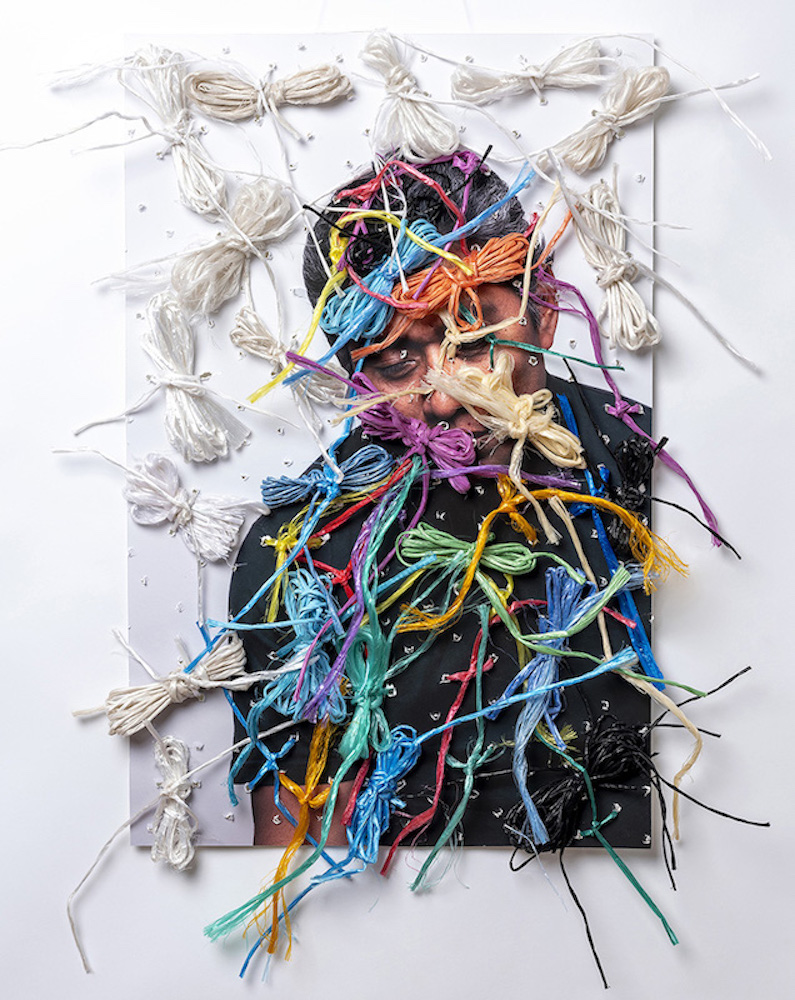 DNJ: If you weren't an artist, what career would you want to pursue instead?
LP: Not being an artist doesn't suit me. Knowing what I am and am meant to do is a blessing. So, it would likely be a different type of art than the one I'm into now.
Being a photojournalist and creating a graphic narrative of vital historical moments would be an interesting and exciting job.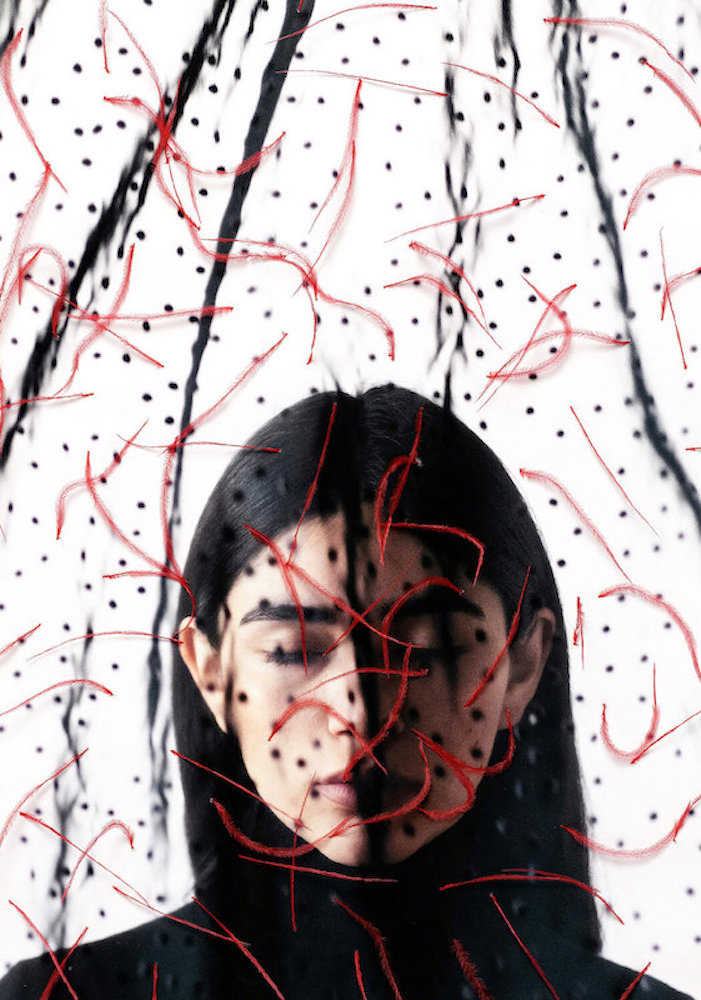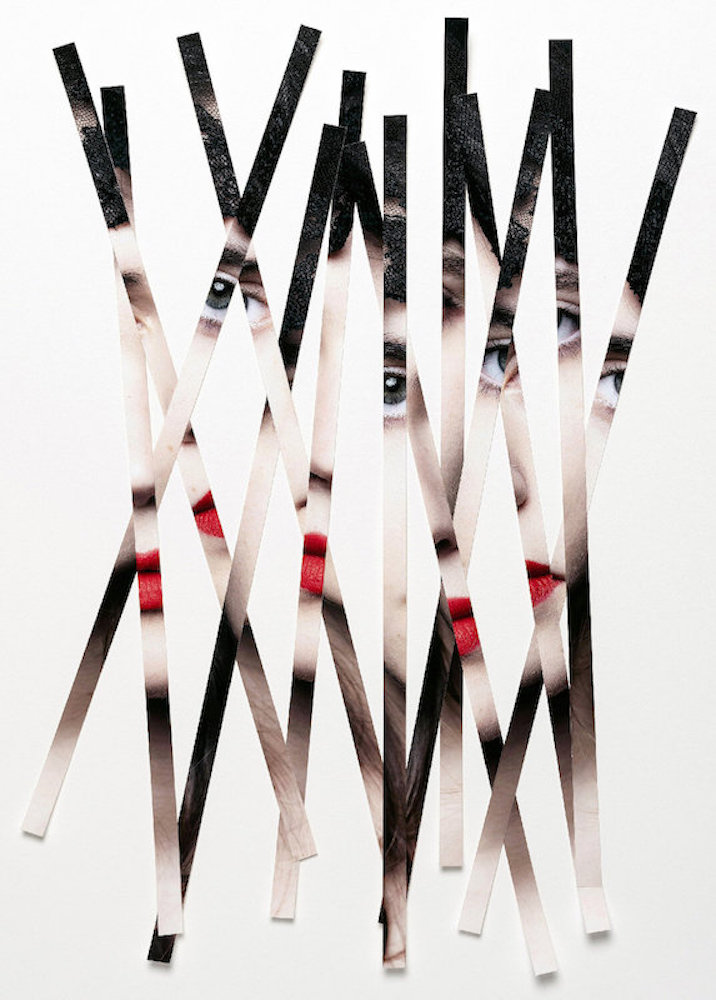 DNJ: The multi-media artist Jessica Stockholder said, "Looking at younger artists, like Varda Caivano and Kerstin Bratsch, I see that their work has something in common that is new to my generation. There's an effort to value the evidence of the hand and the handmade thing while also acknowledging the way in which the making of things with hands has such a complex, alienated place in our culture." Your work fits nicely into this definition. Please tell readers your thoughts on the handmade photograph.
LP: Years ago, I studied calligraphy with Master Fujiyama in Mexico. He taught me that this Japanese art teaches you the importance of practice, concentration, precision, and intention you put into your work. Moreover, I also did my reading on graphology, which tells us that our personality is reflected in our writing. And lately, I've been interested in quantum physics. This last topic tells us that everything is energy. Therefore, our energy is impregnated in everything we do, create, or transform with our hands and bodies. Artists can raise the vibration of the universal frequency and, with that, the consciousness of the planet, making it a better place via our work, even from the smallest piece.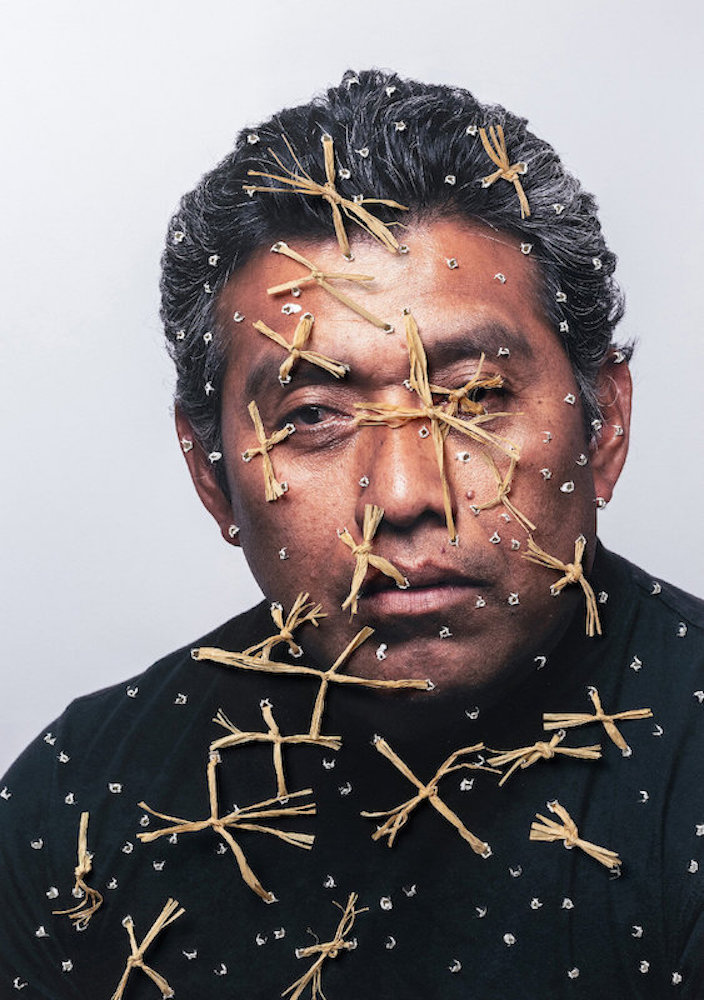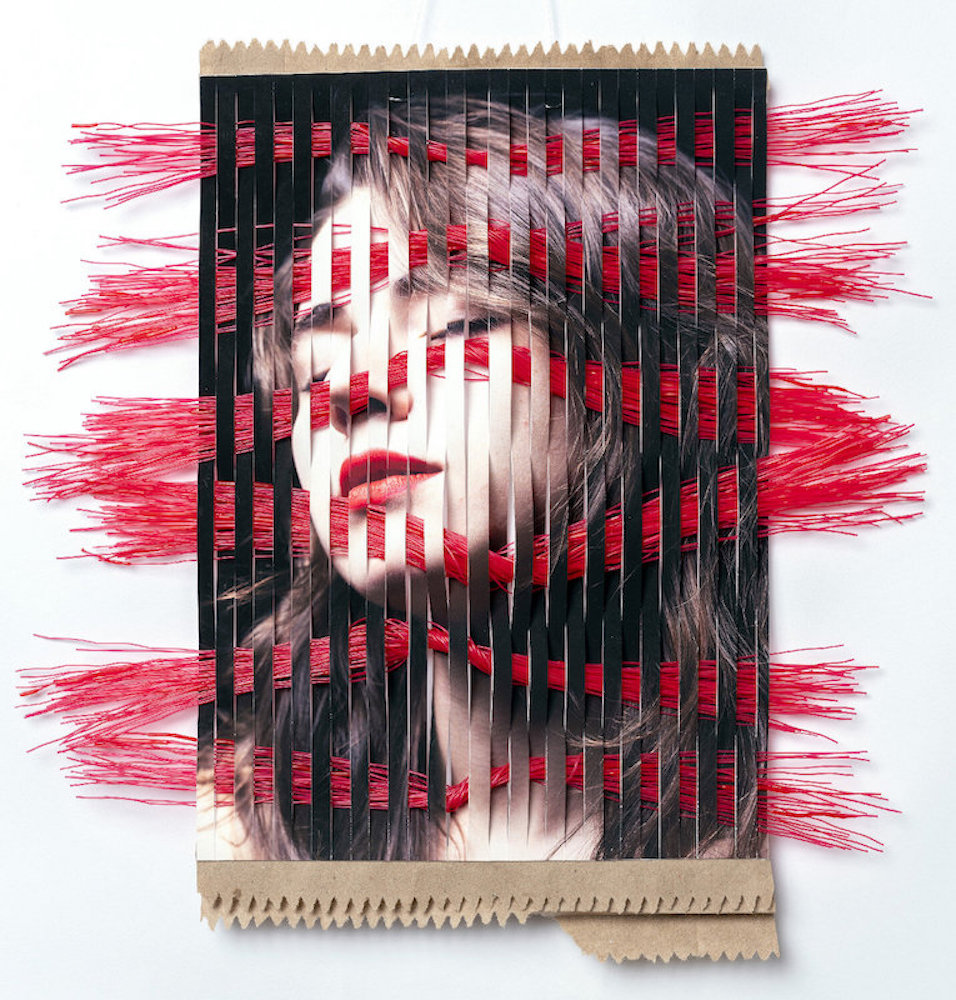 DNJ: How did you start making photographic works that are more than a print? What was the impetus for that, and how did you move from one series to another with that as your goalpost?
LP: After working for 30 years as an editorial photographer, I felt the urge to push the boundaries of the two dimensions of the traditional portrait. I wanted to do something new. That was about seven years ago.
One day, I read an interview by journalist Adriana Malvido with philosopher Rob Riemen (Periódico Milenio, 2016), where he said, "We can't live without stories; we need them to understand life. The great narrative is there, but we lack translators. We have authors of prayers and slogans, but not great translators like Hypatia and Saint Augustine in the fifth century; Petrarch in the twelfth; Erasmus in the sixteenth; Goethe, Kierkegaard, Tolstoy, and Dostoyevsky in the nineteenth; Mann, Pasternak, Tarkovsky in the twentieth. What do they have in common? They gave a moral, intellectual answer; in their time, they rethought the fundamental questions, and through their translation, they invited us to find the meaning of life." The interviewer asked, "And that is the responsibility of artists?" Riemen replied, "This has always been the case. Artists are the translators of fundamental mythologies and great narratives of humanity." That last part was what got me. It was a game-changer.
I meditate daily and stay in the present to capture and absorb what I see every moment. I follow what strikes and excites me as if it was a compass. Then, I translate it into my work.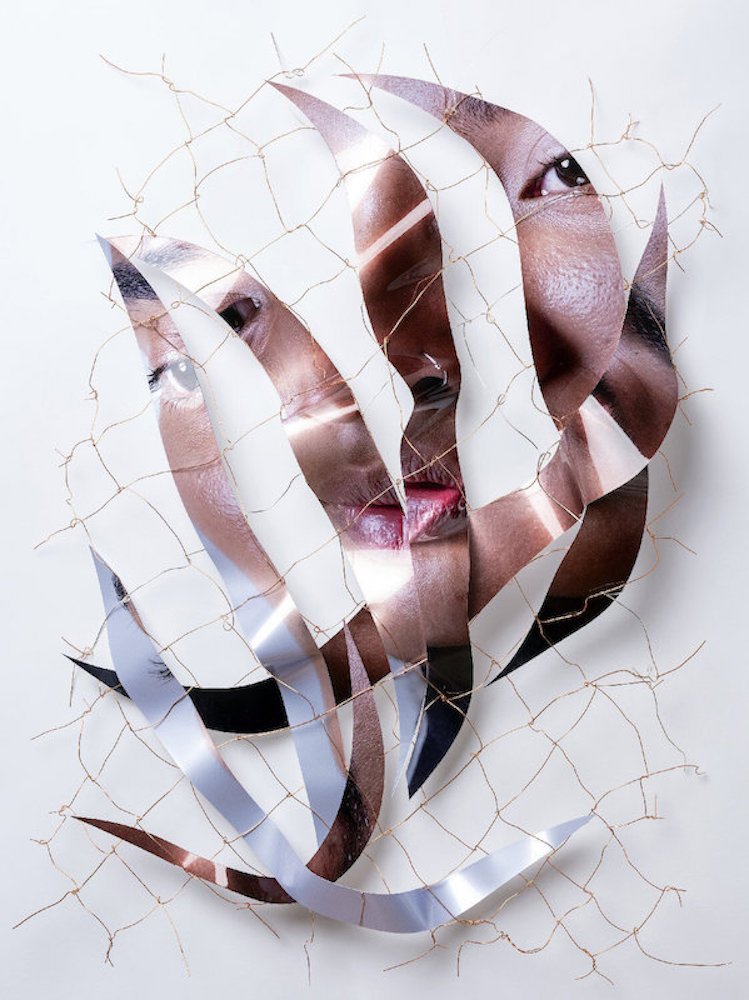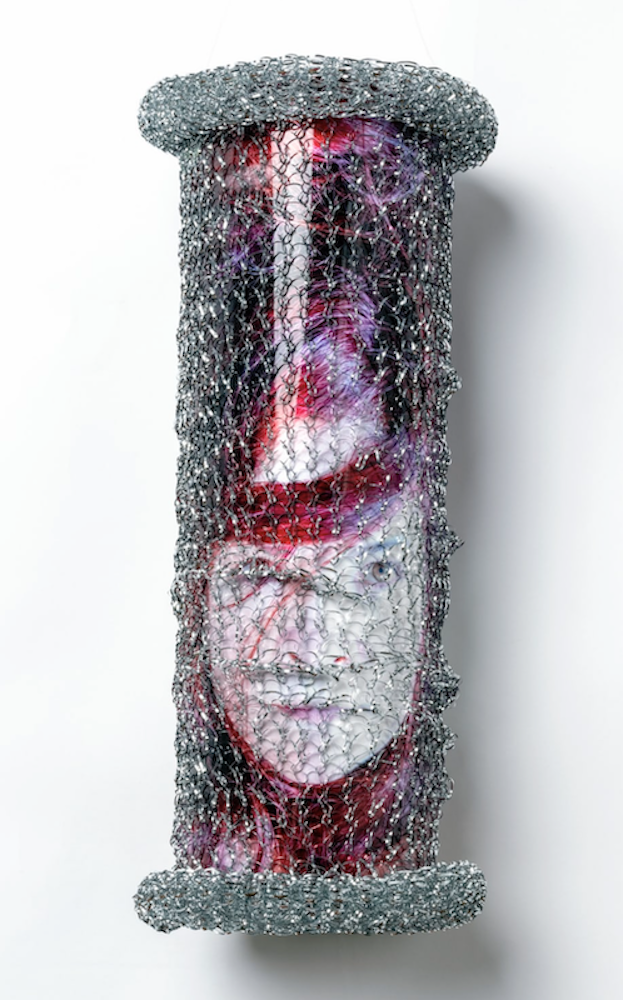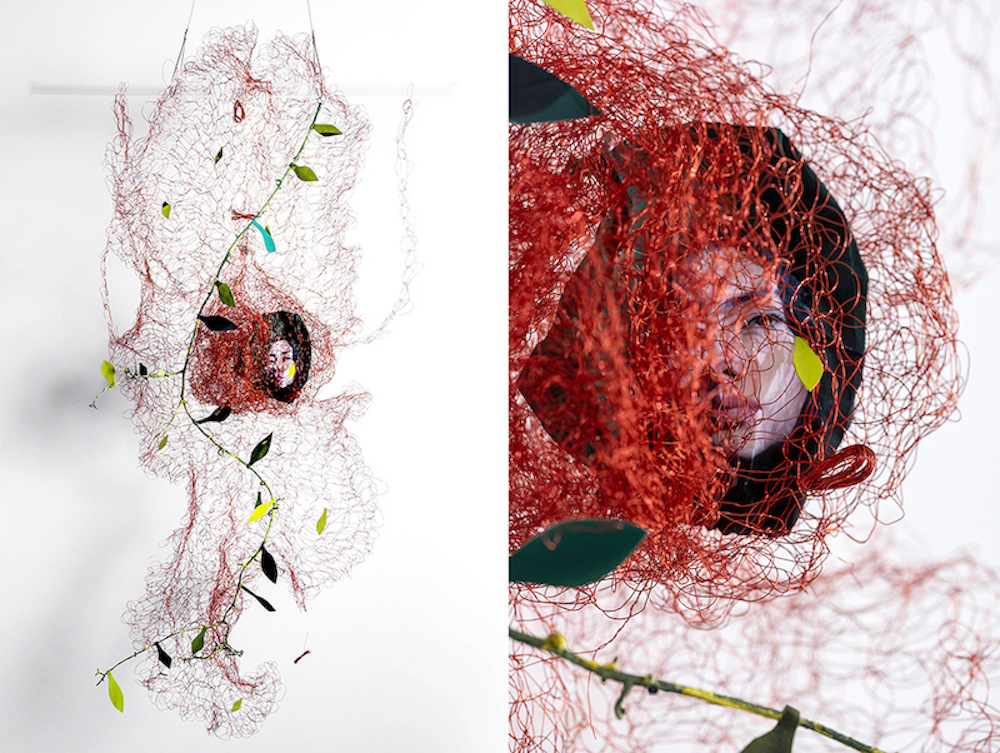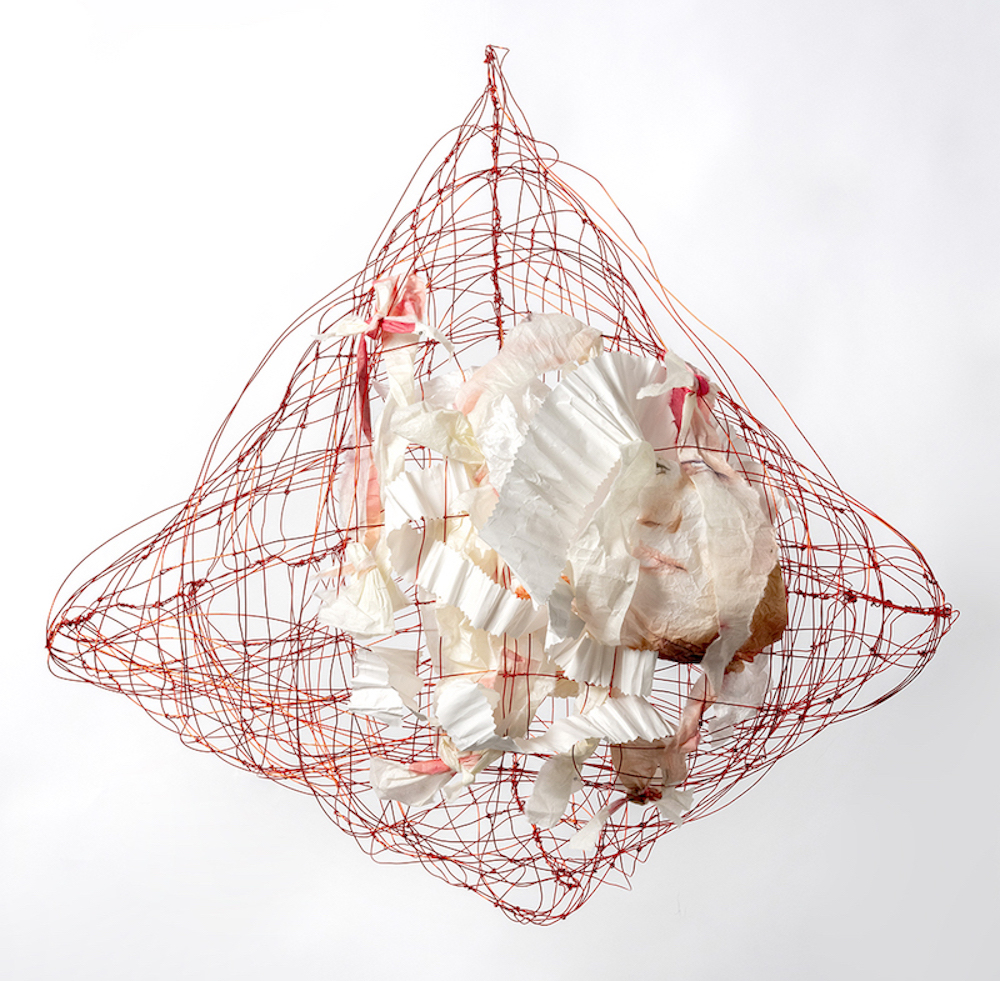 DNJ: What challenges do you face as a photographer?
LP: Given the abundant production of images, creating something innovative, original, and meaningful has become a challenge.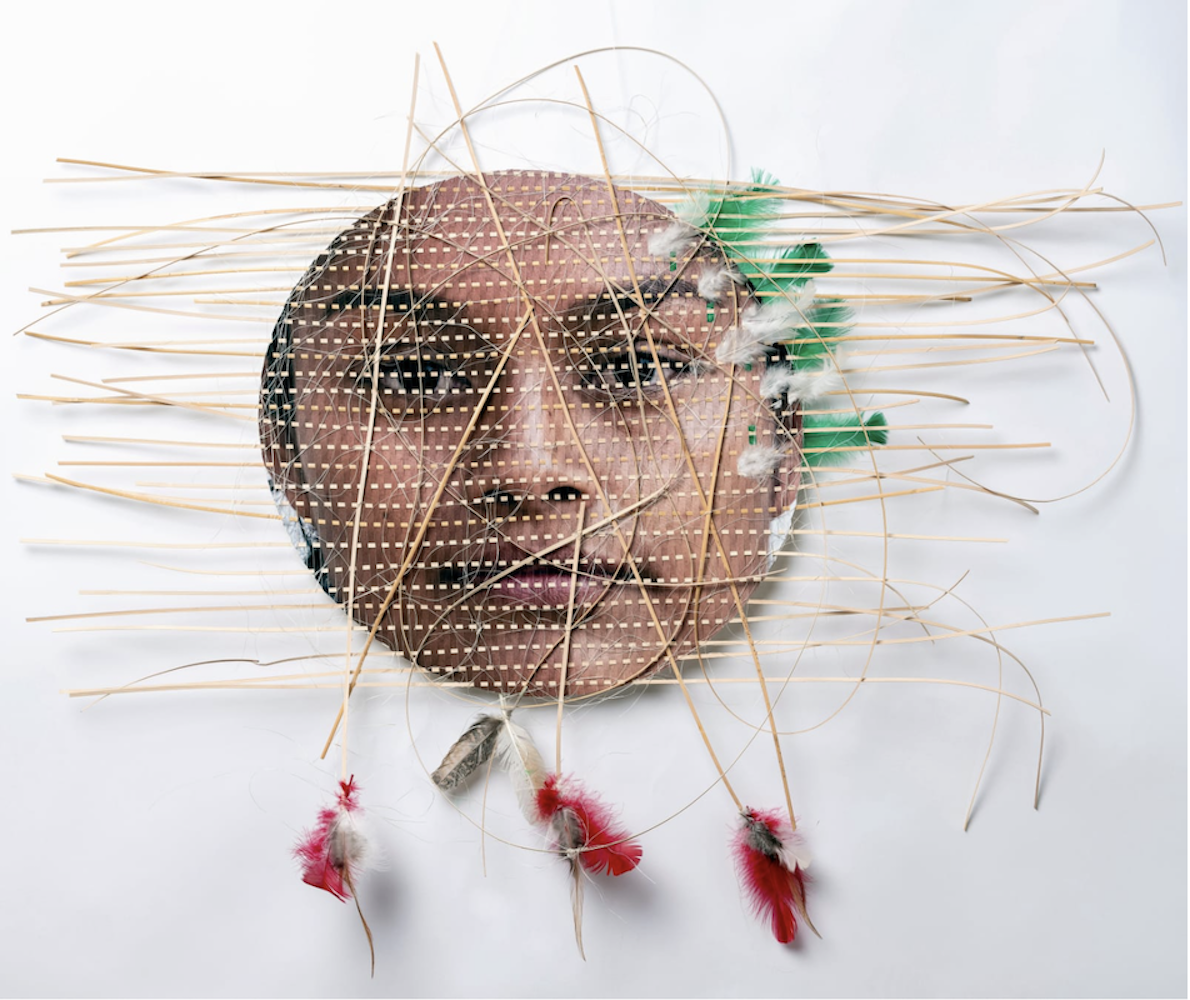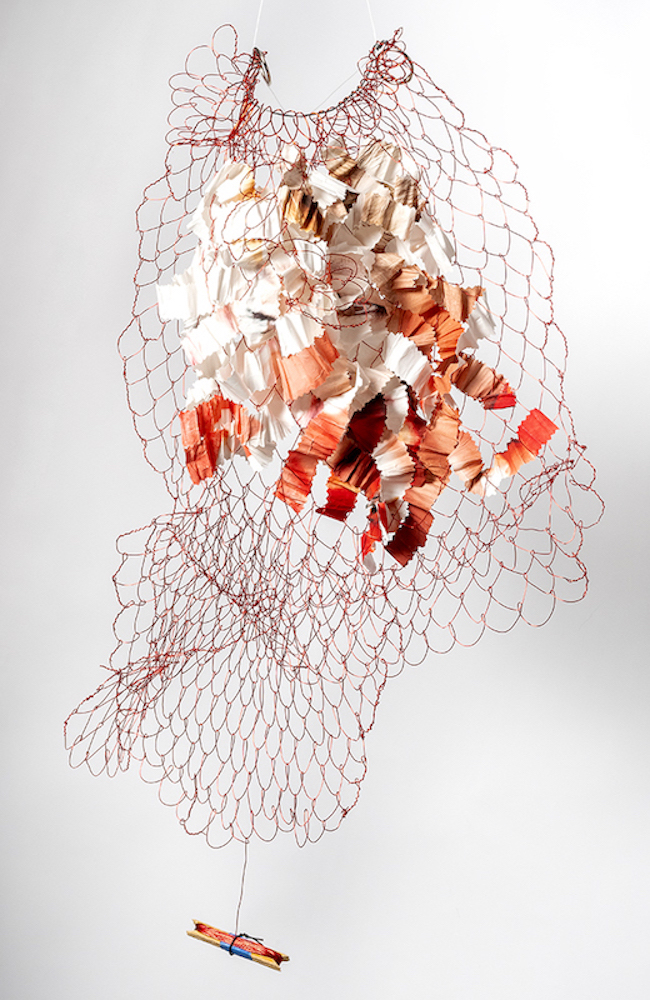 DNJ: What do you hope the viewer takes from your work? Does it vary by series?
LP: My ultimate goal would be that when someone stands in front of my work, something changes within them—hopefully, a healing of some kind, a self-discovery, or a rewiring.
All my pieces (and probably every artist's) are the same. It's us, mid-transformation, day by day, reflecting our energy unconsciously into matter.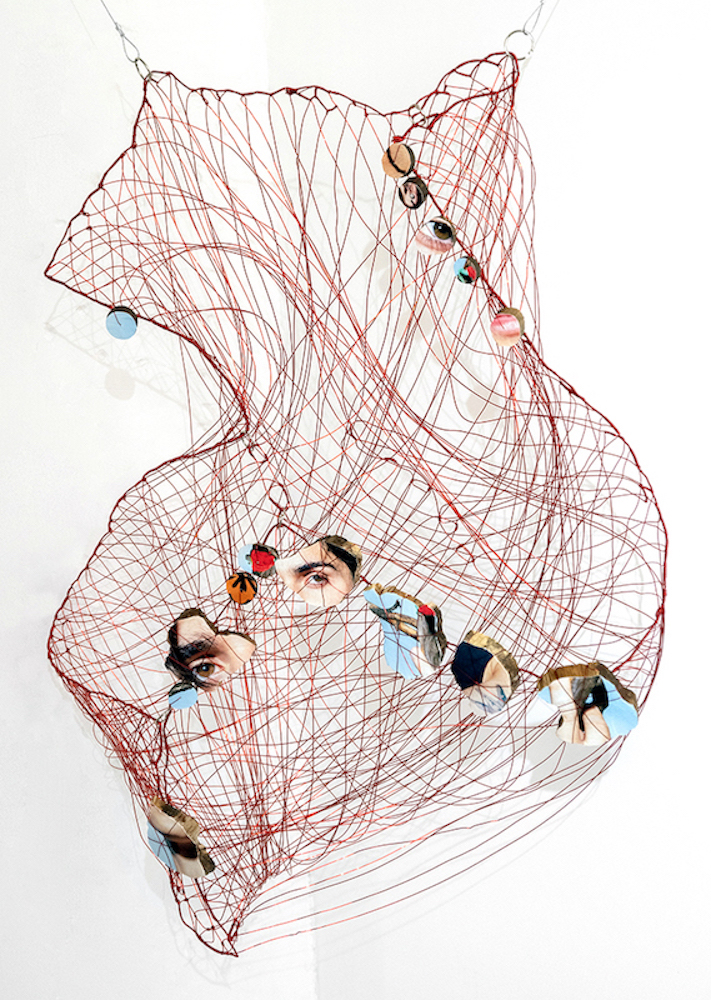 DNJ: Sometimes, one project leads naturally to another; other times, a series is done; nothing is left to say. Where do the ideas you work with come from? How do they influence each other if they do?
LP: I have my series "Disassemble," where I artistically explore the concept of portraiture. I hope it keeps evolving and I can find new paths of research and physicality.
On the other hand, I live in Mexico. It is a surreal country, as described by Salvador Dali. Here, you can see that people have great talent and sensitivity towards art. Even the smallest communities have individual traditions, food, clothing, and craft forms. If you were to look out of my window, you would see the multiculturality that Mexico has. Our cultural wealth is unprecedented. For this reason, in my artworks, I dive into the essence of Mexicanity as a culture while I also reflect our genetic diversity. I intervene in my work with these elements, such as different materials, crafts, and traditions.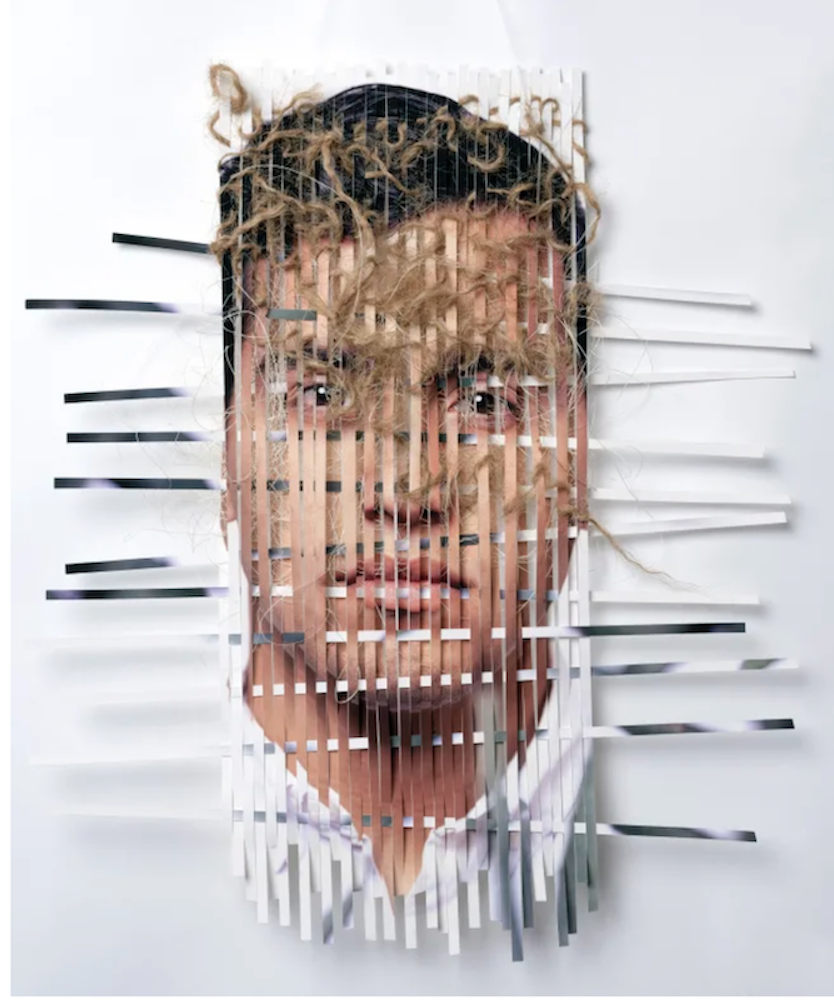 DNJ: Is there something you would say was a defining experience for your work?
LP: I was the photographer for Mexico's National Opera (Ópera del Teatro de Bellas Artes) for two decades. Working at the opera was thrilling. As I took pictures, I sometimes found my viewfinder fogged by tears. It was an emotional reaction to the staging. It's a similar sensation to a bis. Meaning "again," a bis is a musical direction indicating a passage should be repeated, such as when an opera singer repeats an aria. The ecstasy of the audience is such that when he finishes singing this aria, the audience stands up and applauds, asking for a repetition at that very moment. It taught me a lot about how an essential quality in a singer is to know how to stay physically and mentally healthy. The body is their instrument. If they are not doing well, the booing is automatic. In photography, there is no change of camera, battery, or card; if you fail, the substitute enters.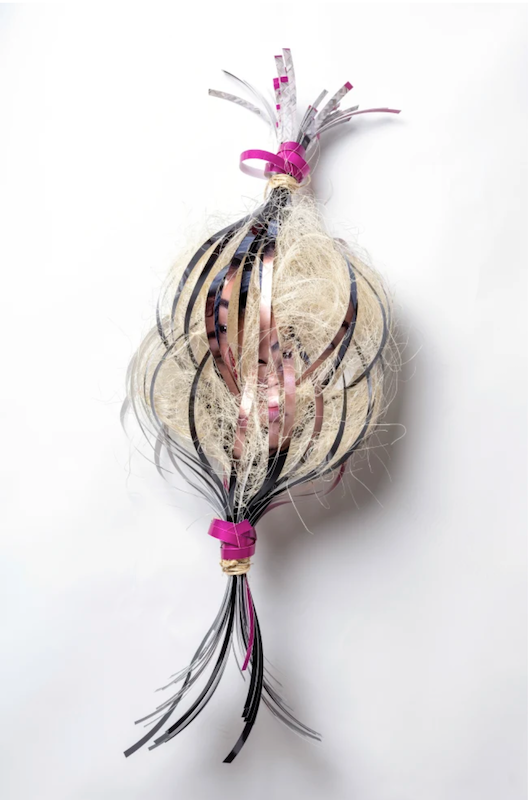 DNJ: What do you do when you encounter a period of a creative block?
LP: Meditation helps us to connect with the present. To relate to what happens and feel it. To clear the mind of so many thoughts of concern and discover our passion for things to create.
Sometimes, what you must do is to do nothing.
We must also give importance to contemplation, take our time to be in the moment, and not be afraid of our world's speed, demands, and noise.

DNJ: The battle for women photographers and artists to have equal recognition with men is still ongoing in the art world. It's improving, but very slowly. Museums still hold more works by men, and the more well-known galleries still represent more men than women. Do you have any thoughts on this?
LP: Historically, women have not had the same presence as men. I see with fright how few women could find a place as artists in art history. And how much have we missed because we couldn't see women's work in other times?
Art is an expression of our time, and it is incomplete if it does not have female voices. It's not about taking men's places; it's about giving women more visibility and creating new opportunities.
In countries like the one I live in, the inequality and vulnerability of women is still present. We see it every day in most areas of society.
We can start by contributing individually. I have always believed that we should support each other, be a true sorority, invite men to do the same and create community and networks until development opportunities are balanced. We must give visibility and collect the artworks of women and people who feel marginalized.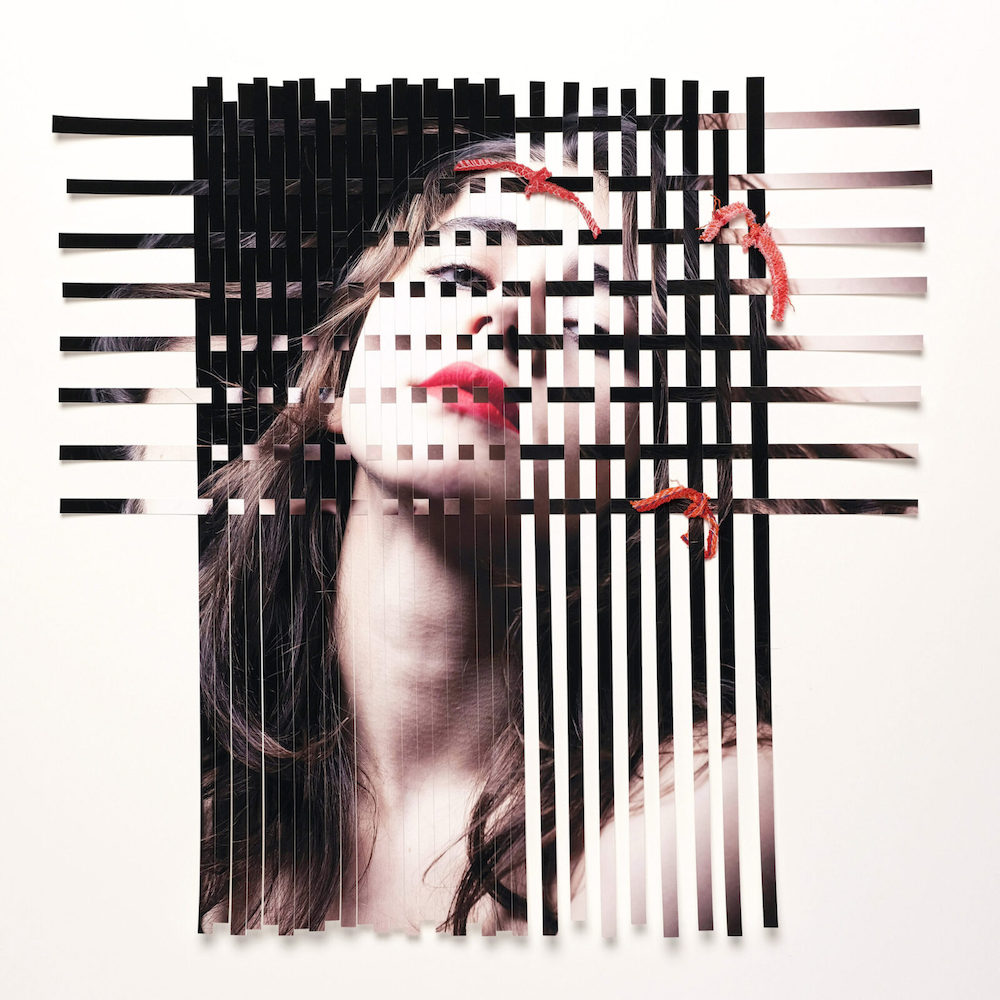 DNJ: What do you think are the coming trends in photography? How far can boundaries be pushed and still be considered photography?
LP: Everything remains to be seen. We are in a stage of transformation, just as when my great-grandfather changed from using glass plates to celluloid and photographic film or when my grandfather was there for the introduction of color film, or when my father stopped using tungsten light to start using electronic flashes, or how I lived the change of analog to digital photography. It is exciting!
Due to the return to analog photography techniques, the limits still need to be defined. Yet there is no doubt artificial intelligence (AI), blockchain technology, the possibility of taking remote photographs with either a simple cell phone, the new smart glasses (by Meta), the large James Webb space telescope, or the rise of mixed media; are going to change how we do things.
And for example, my work going beyond two dimensions is part of that change. One day, we'll be able to experiment with more than three dimensions (which are there, but we can't see them yet). I'd like to watch that happen.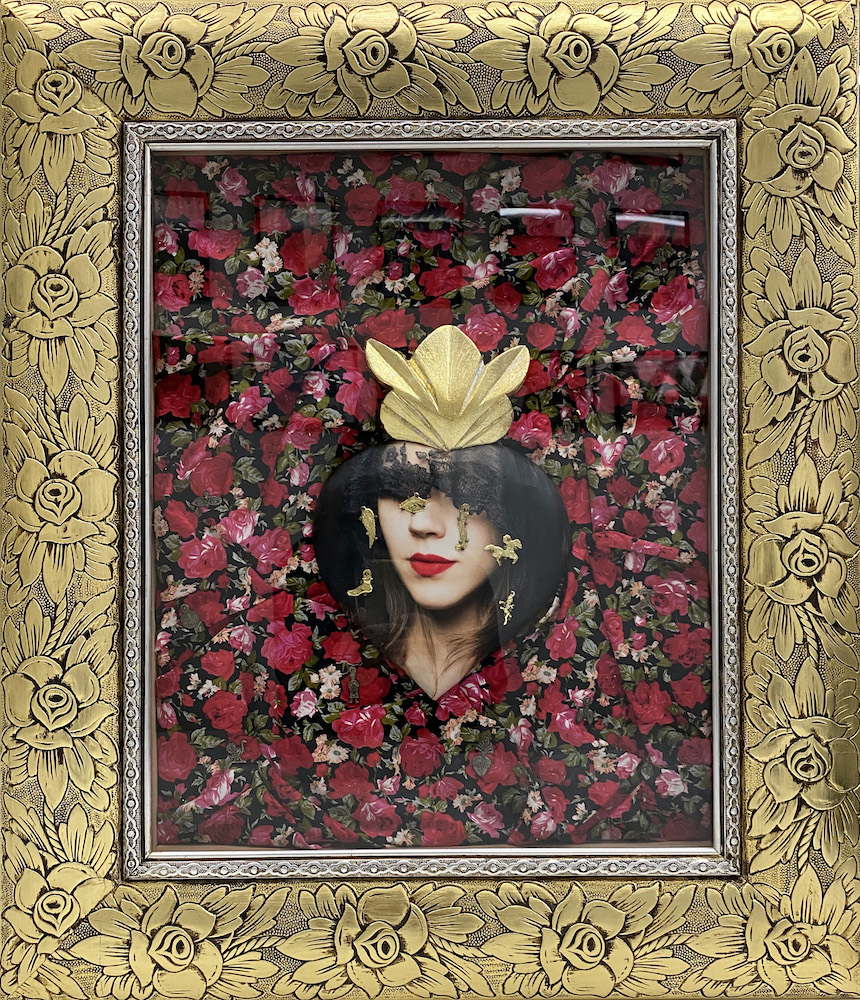 DNJ: What's coming up next for you?
LP: I am working on a new series inspired by the concepts of a Mexican architect from the 20th Century.
I have also been working with my father for three years on a book about the work of the four generations of photographers in my family: "Celebrating 100 Years of the Legendary HERRERA Portrait Studio in Mexico, how a family depicted life in Mexico over 4 generations." An exhibition and book are in the planning stage.
Finally, I am thrilled to have been invited to CENTER's Review Santa Fe premier juried portfolio review event, which will take place on November 16-19. As a selected Photolucida 2023 Top 50 artist, I will participate in a group exhibition in February 2024 at the Colorado Photographic Arts Center, curated by Daniel Boetker-Smith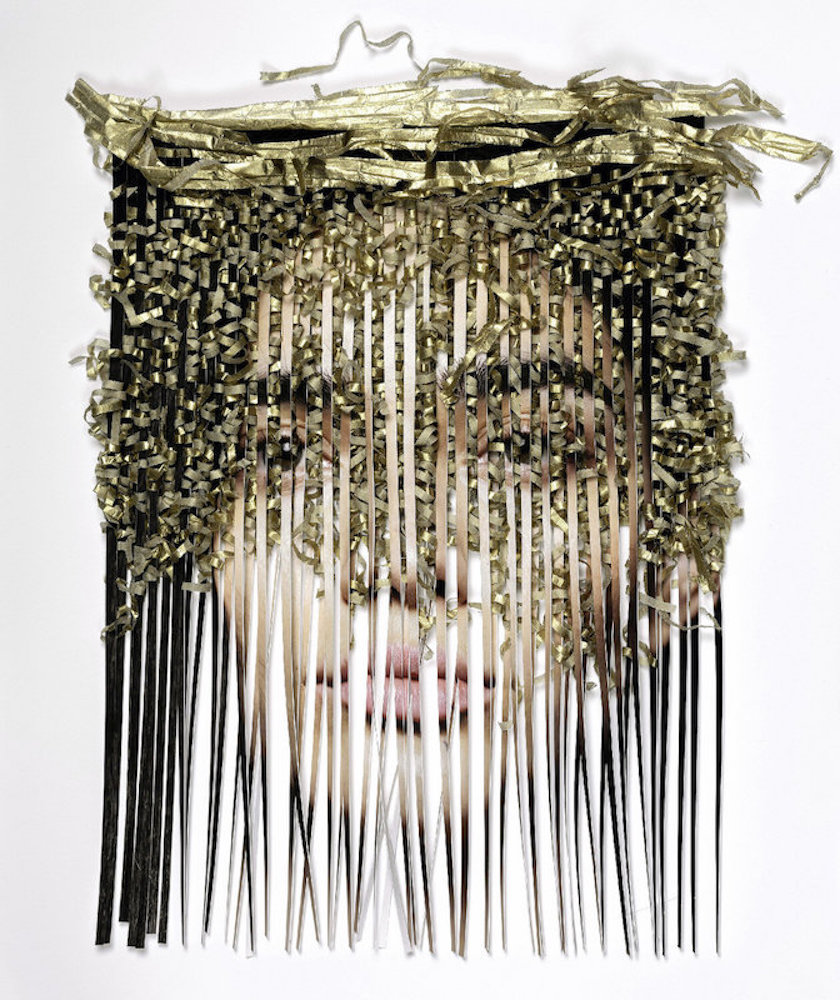 I hope that this interview has introduced some to work they might not have seen previously and perhaps enticed some readers to consider how they might push their own photography into breaking new territories.
Thank you ever so much, Lou, for taking the time to give FRAMES readers such an extensive view into your photographic work and thought processes. I look forward to seeing what you do next!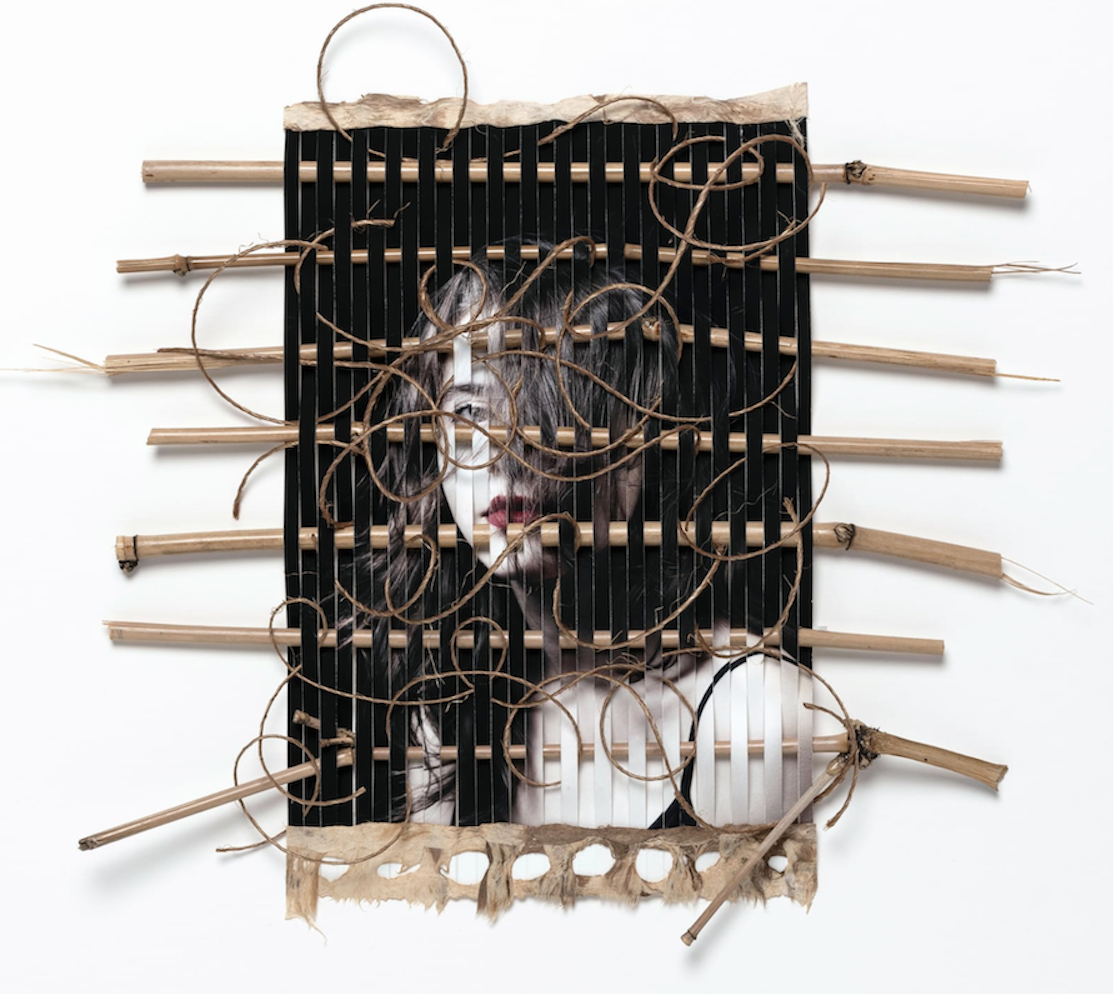 LOU PERALTA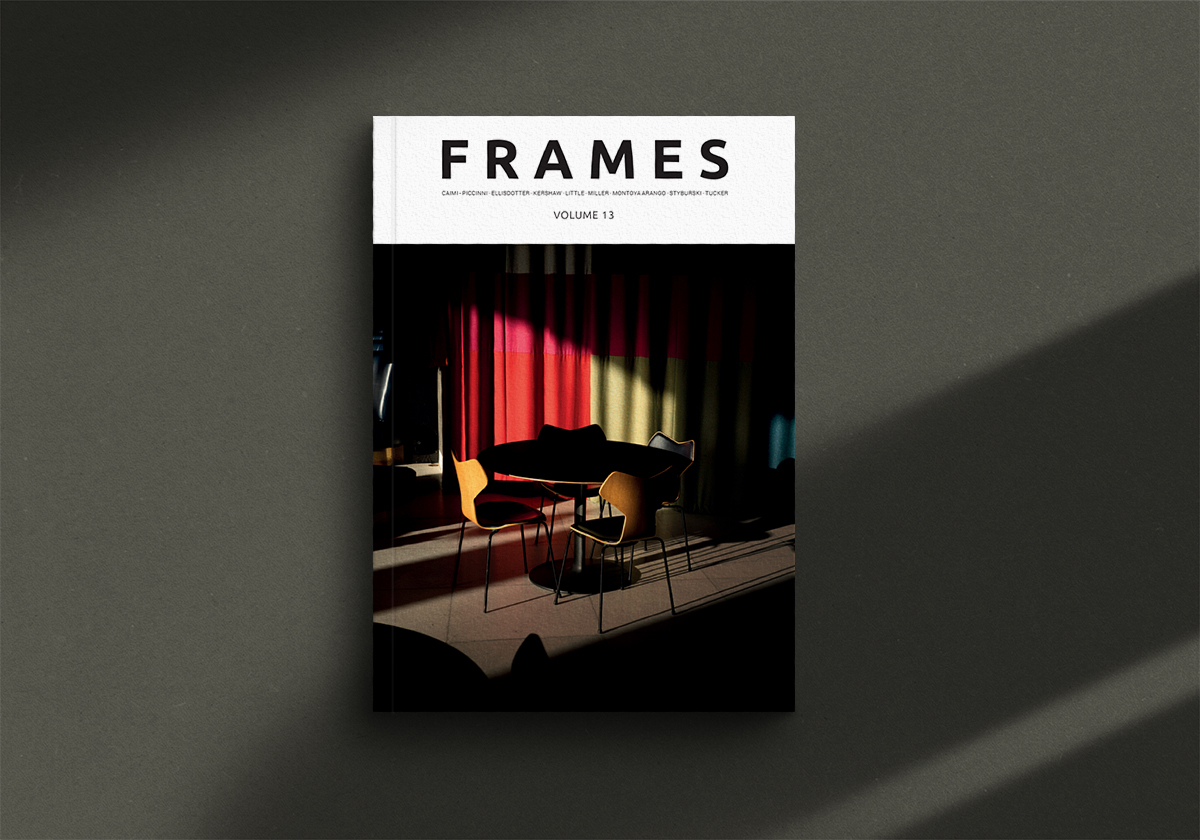 Every year we release four quarterly printed editions of FRAMES Magazine. Each issue contains 112 pages printed on the highest quality 140g uncoated paper. You receive the magazine delivered straight to your doorstep. We feature both established and emerging photographers of different genres. We pay very close attention to new, visually striking, thought-provoking imagery, while respecting the long-lasting tradition of photography in its purest incarnation. Learn more >>>
---