"Photography is all about secrets. The secrets we all have and will never tell."
–Kim Edwards, The Memory Keeper's Daughter
Most of us would be thrilled to have our resume look like that of Pennsylvania artist Lydia Panas'. Panas has degrees from Boston College, School of Visual Arts, and New York University/International Center of Photography. Her work has been exhibited widely internationally. She is the recipient of a Whitney Museum Independent Study Fellowship. Panas has three monographs, is the recipient of a Whitney Museum Independent Study Fellowship, and a Prix Pictet and PDN 30 nominee. She won a CENTER Award, was twice selected for the Taylor Wessing Portrait Award exhibition, made the Critical Mass Top 50 multiple times, and is a Puffin Foundation grantee. Her photographs have appeared in many publications, including The New Yorker, The New York Times Magazine, and Photo District News. Public collections that hold her work include the Brooklyn Museum, Museum of Fine Arts Houston, Palm Springs Art Museum, Museum of Contemporary Photography Chicago, and Museum of Photographic Arts San Diego. I am left drooling with admiration and jealousy at this list alone, and I've only touched on the highlights.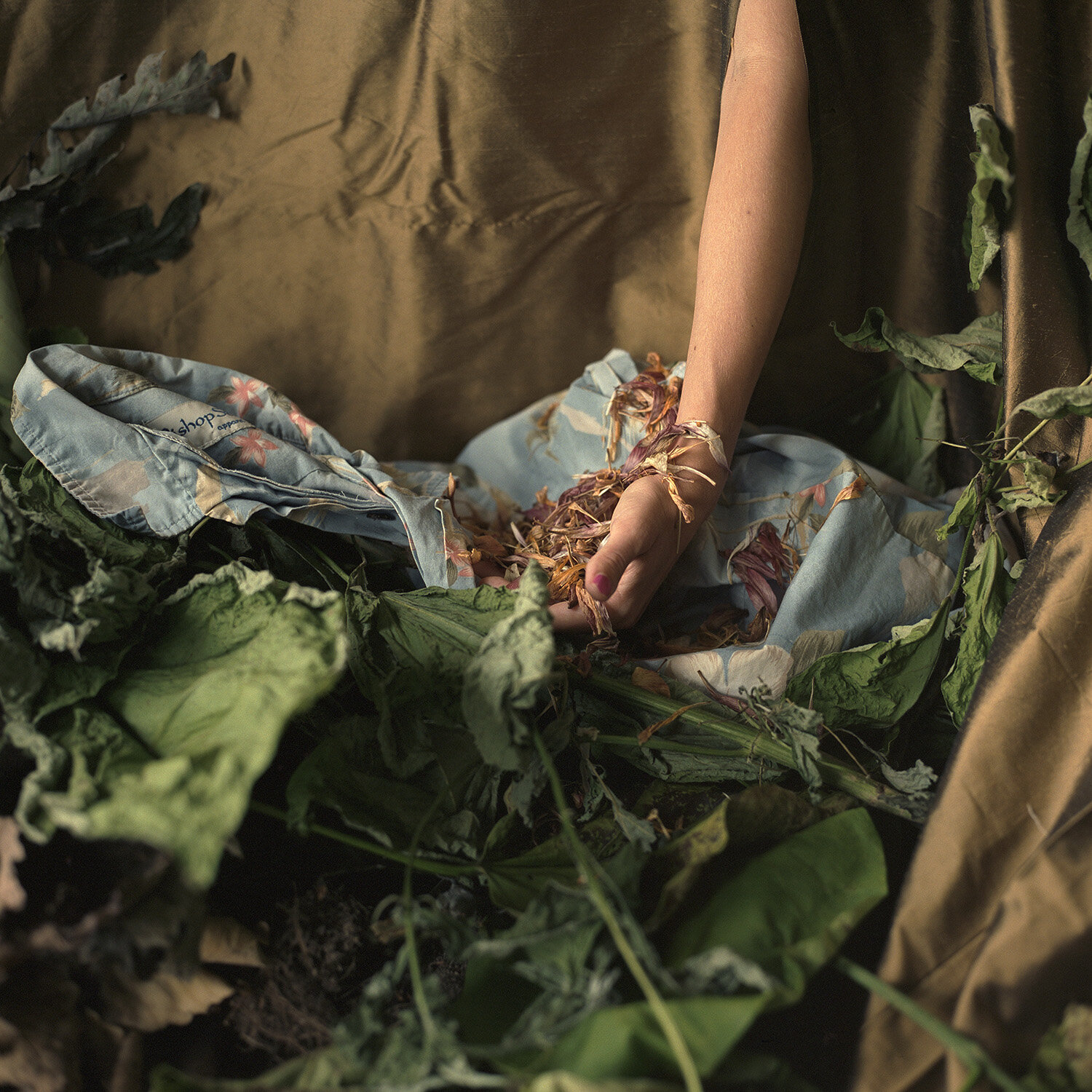 Panas lives and works on her 70-acre farm in Pennsylvania. She creates all her work on that property-in the fields, the forests, and her studio. The connection she feels to this land and her family is the foundation of her work. I generally ask each person I interview about their childhoods, and Panas was no different. I visited her website while considering writing about her work, and I learned an interesting fact. Panas was raised in two countries, the U.S. and Greece. I am a first-generation Greek-American, but since leaving home at 18, I haven't had much contact with that part of my life. And, since it is an arduous and pricey trip from my Hawai'i home, I haven't had the pleasure to visit the country. Given this, I was quite curious about her upbringing.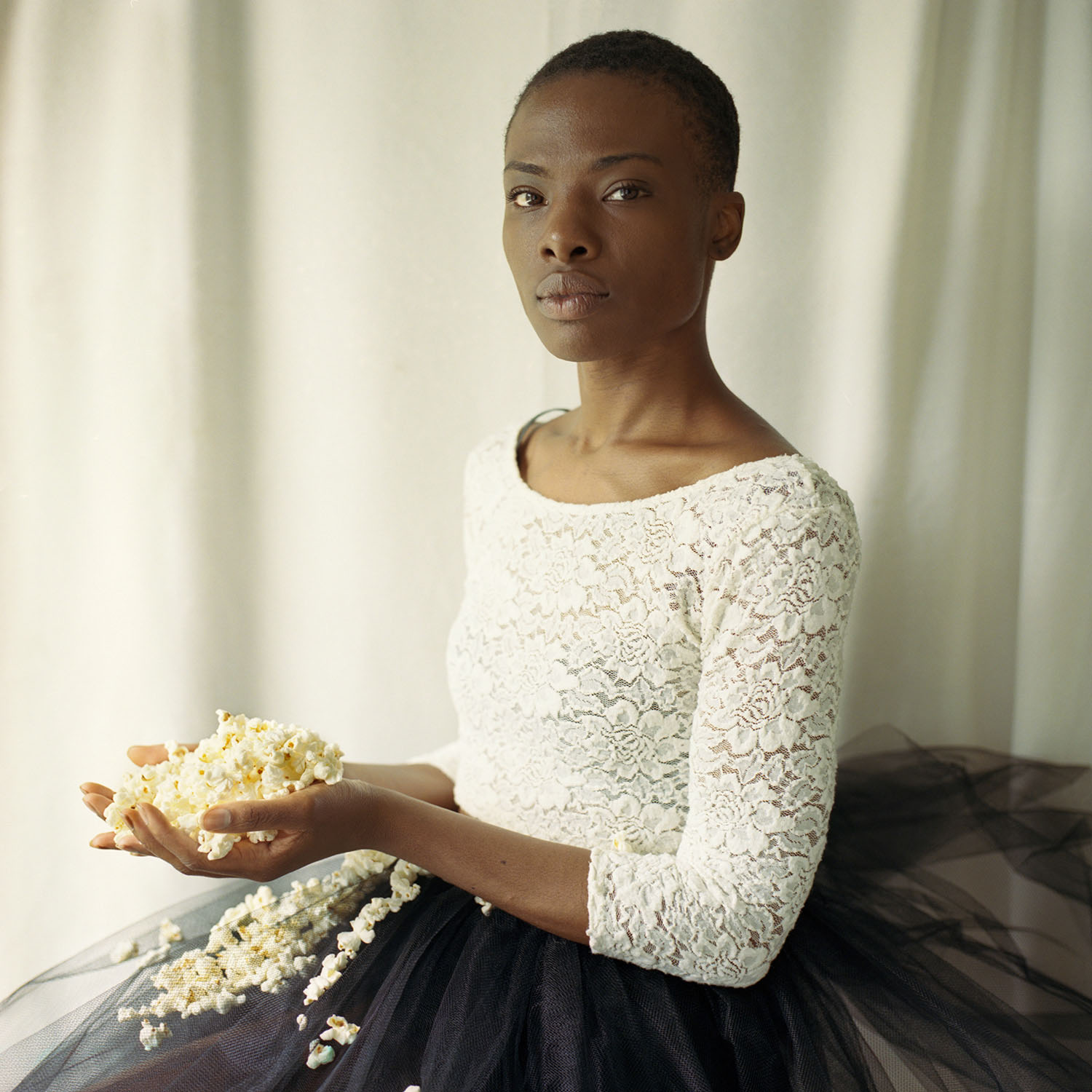 DNJ: Tell us about your childhood. What was it like to grow up in two different countries?
LP: My background is complicated. I was born in the states while my parents were here temporarily to finish their medical degrees. We moved back to Greece when I was barely two and lived in Athens until I was six when my parents changed their minds and decided to move to the states permanently. We spent three months in Greece every year. I felt rootless in both countries and perpetually out of place. Moving can be good, but when you pack up and move young children back and forth a few times across continents, cultures, and language, and then between states as well (we moved at least five times before I was eight), it's a good idea to give them a heads up or an explanation, so they don't feel shellshocked. In my case, it felt abrupt and constant and left me feeling unanchored. Being bicultural has significant advantages, and I feel lucky to be bilingual and well-traveled (we traveled elsewhere as well), but suffice it to say, it was difficult. I was left with a strong need to understand my surroundings and where people were coming from. Strikingly, it became the basis of my work and how acutely tuned in I am to nuance—especially my understanding of people.
It's funny how things seem to work out that way—the problems we faced in a different part of our lives show up in another way in our art, and what we bring from them becomes a strength we build on rather than something to overcome.
DNJ: You attended university for psychology and literature. It's a unique combination. How did you arrive at that? Did you work in those fields?
LP: I was eager to leave home at 18 and pursue my interests. I wanted to understand the world around me – especially how people become who they are. Literature and art were my favorite subjects in high school – they look under the 'hood' of humanity. Art school was discouraged in my house, and psychology was a path to a 'real job' (Incidentally, I was enamored with my dad's white lab coats and thought I could wear one as a psychologist). As soon as I got my B.A., I realized I couldn't let go of the art. Literature and psychology both have a considerable influence on my practice. After graduating with a psychology degree, my desire to pursue art was still in full force, so I went back to art school to study graphic design, thinking I could find a job. Then I took a photography class with David Ulrich, which changed the course of my life.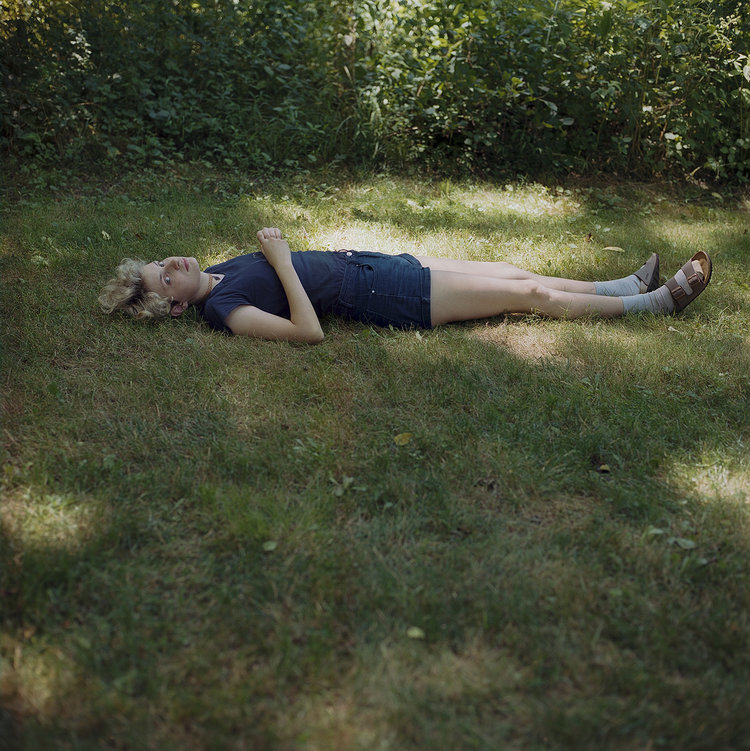 As it happens, David Ulrich is a distant acquaintance of mine. He lives on Oahu and runs the photography department at Pacific New Media in Honolulu, where he taught a summer photography workshop for teens some years back that my son attended. I've met him at a couple of art shows here. Kaho'olawe, a documentary activist book project he did with another local photographer, Franco Salmoiraghi, is one I count among my favorite works. I found it interesting and curious that he came up in this conversation. I cannot count the number of times I met people from the mainland who, upon learning that I live on O'ahu, brought up his name to me and told me they studied with him; others mention they know him as a peer. And now, here was Lydia telling me he was the person who had changed the course of her life! I'd seen in my email from PNM that Panas was doing a virtual workshop here, and I had wondered to myself about her connection to Hawai'i. I'd later forgotten about it until she mentioned his name. As it turns out, Panas and Ulrich have a decades-long association dating back to The Art Institute of Boston (now Lesley University College of Art and Design) in the 1980s. She mentioned that she is teaching a workshop presently for the department Ulrich heads at PNM and that they reconnected over social media a few years ago. She added, "He had not remembered me, but he said he was showing my work to his classes! It's lovely how it came full circle." (I'm still kicking myself that I missed her In Conversation With virtual event she did with PNM last December.)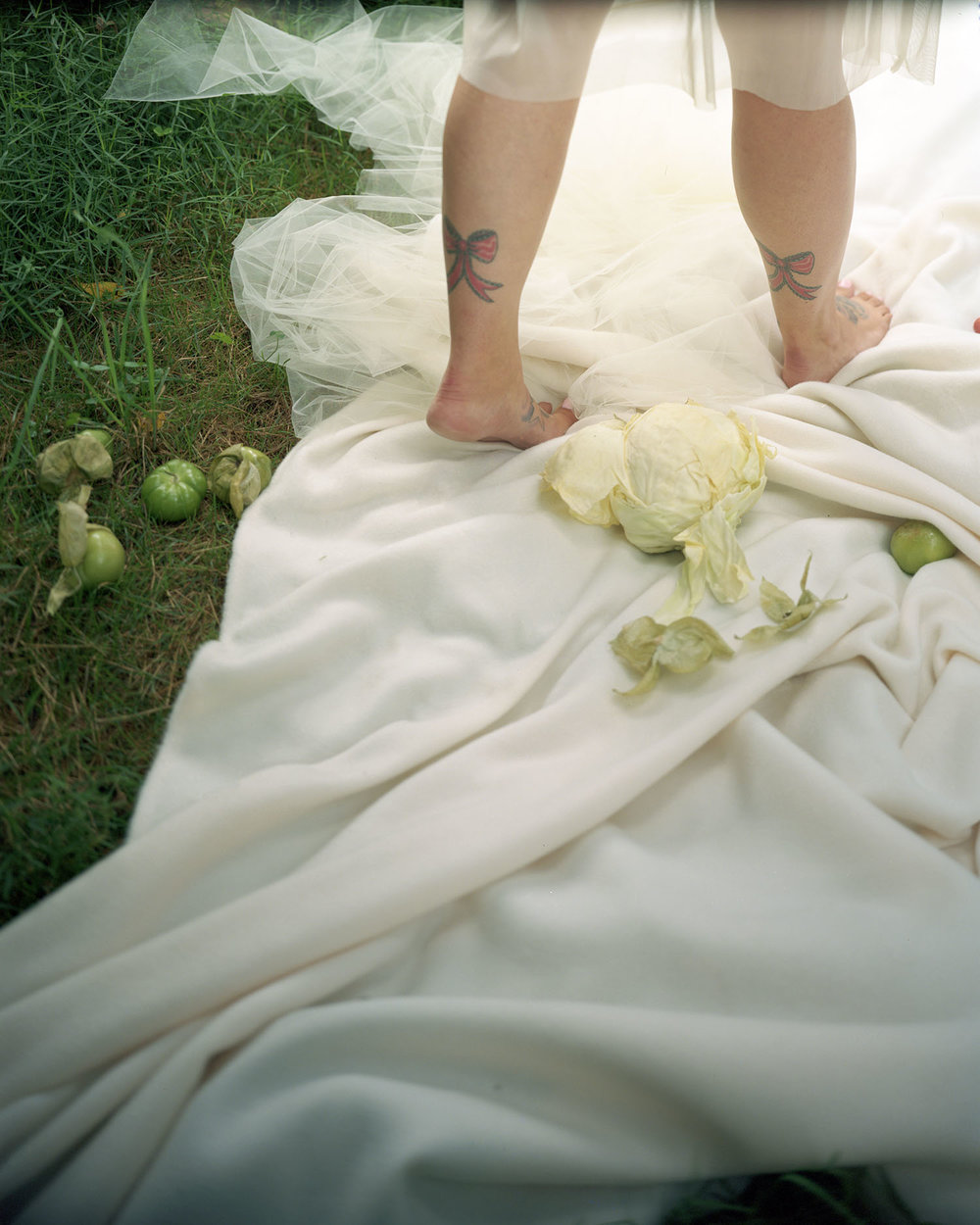 I returned to art school as an adult reentry learner. I am overly familiar with the differences and challenges I experienced as a wife/mother/student vs. those a more typical MFA student encountered. I was curious about Panas' experience when she returned to school and asked her to speak about that.
LP: I went back for a graduate degree to teach. I attended grad school shortly before and during my first pregnancy. I don't think I took full advantage of the program. Instead of immersing myself in my work, I had my mind on other things. That is not the best way to do a grad program; I would love to do it over again and have the time to interact with other students more fully. I was not in the same frame of mind as the others.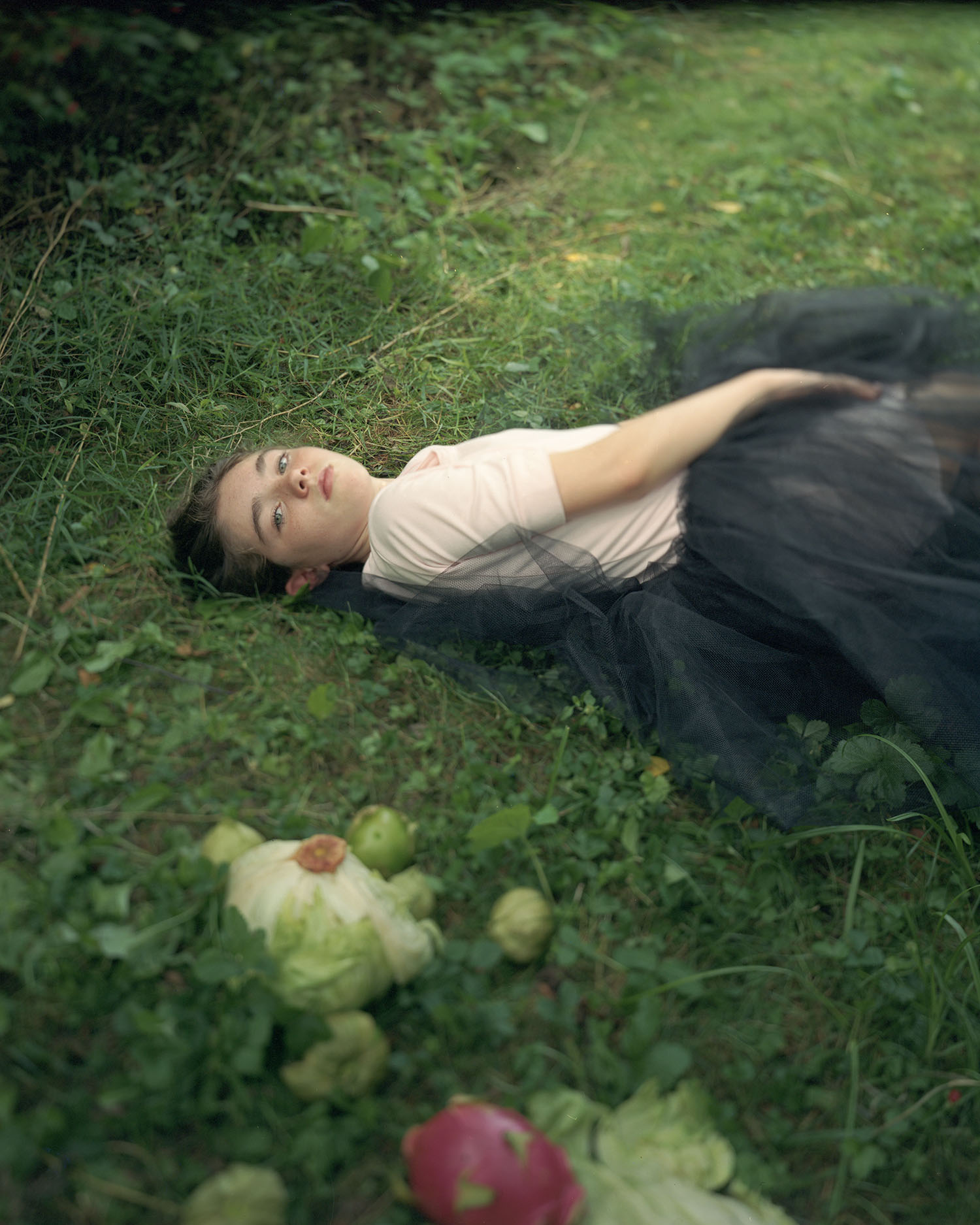 Panas' work consists of both photography and video. By exploring the roles of power and trust on both sides of the camera, her work describes what it feels like to be a woman, a human, and to experience the complexity of emotions we feel. Using a combination of psychoanalysis and feminism, she examines that which lies beneath the surface and investigates who we are and what we want to become.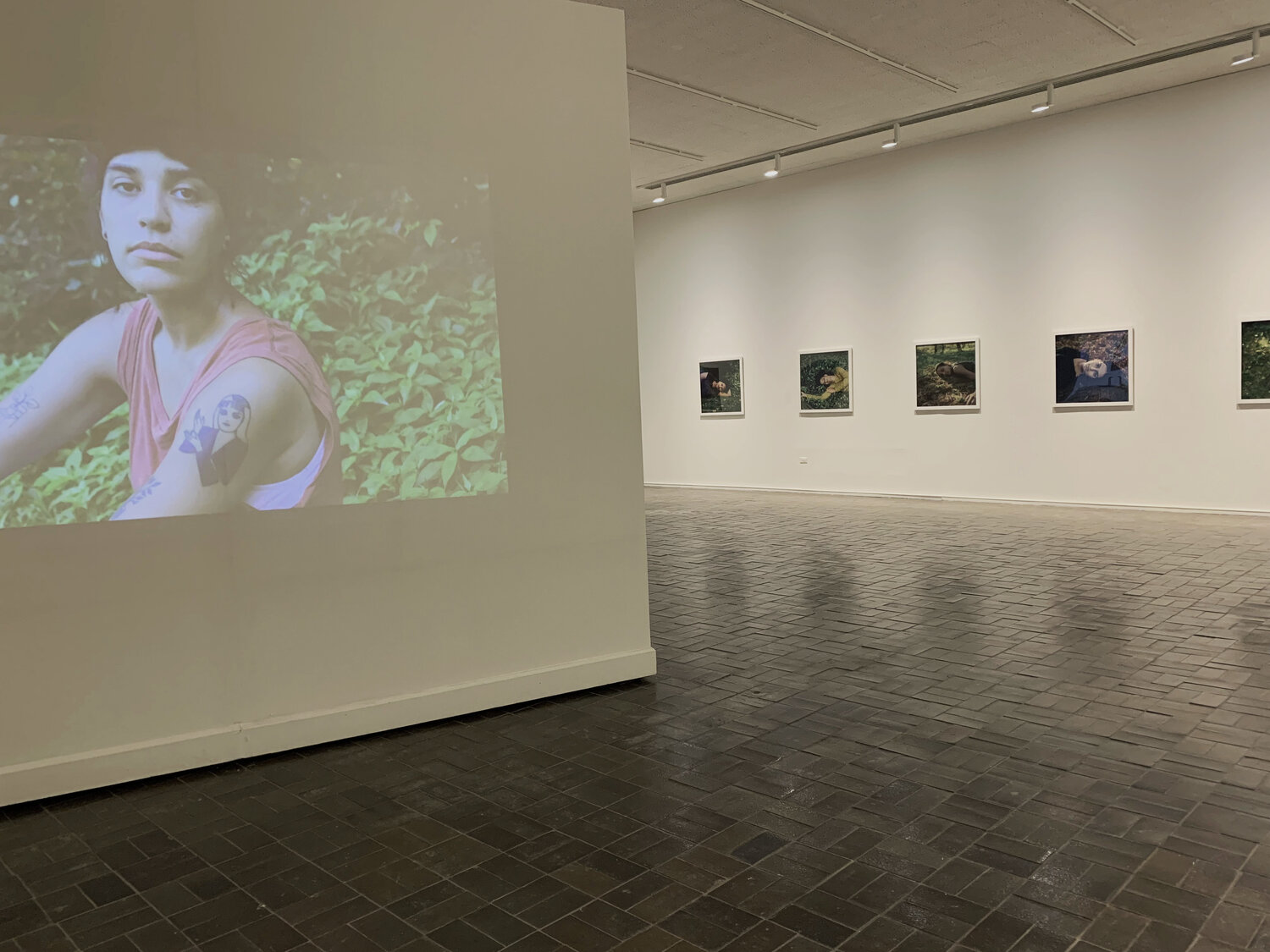 DNJ: You are an incredibly prolific photographer. What are a few of your favorites from your bodies of work, and why?
LP: I have a hard time saying which is my favorite body of work. Individual projects capture different aspects of identity as I deconstruct my unconscious piece by piece. There is an essential difference between the projects where I photograph people in groups vs. single models when the focus is just between us. The intense focus between us in the images with plain backgrounds and the videos adds an extra dimension of intimacy that is interesting to me. I incorporate my personal experience into the work, and the more intimate I go, the edgier the work becomes. The significance of the viewer's reaction and experience is an essential element.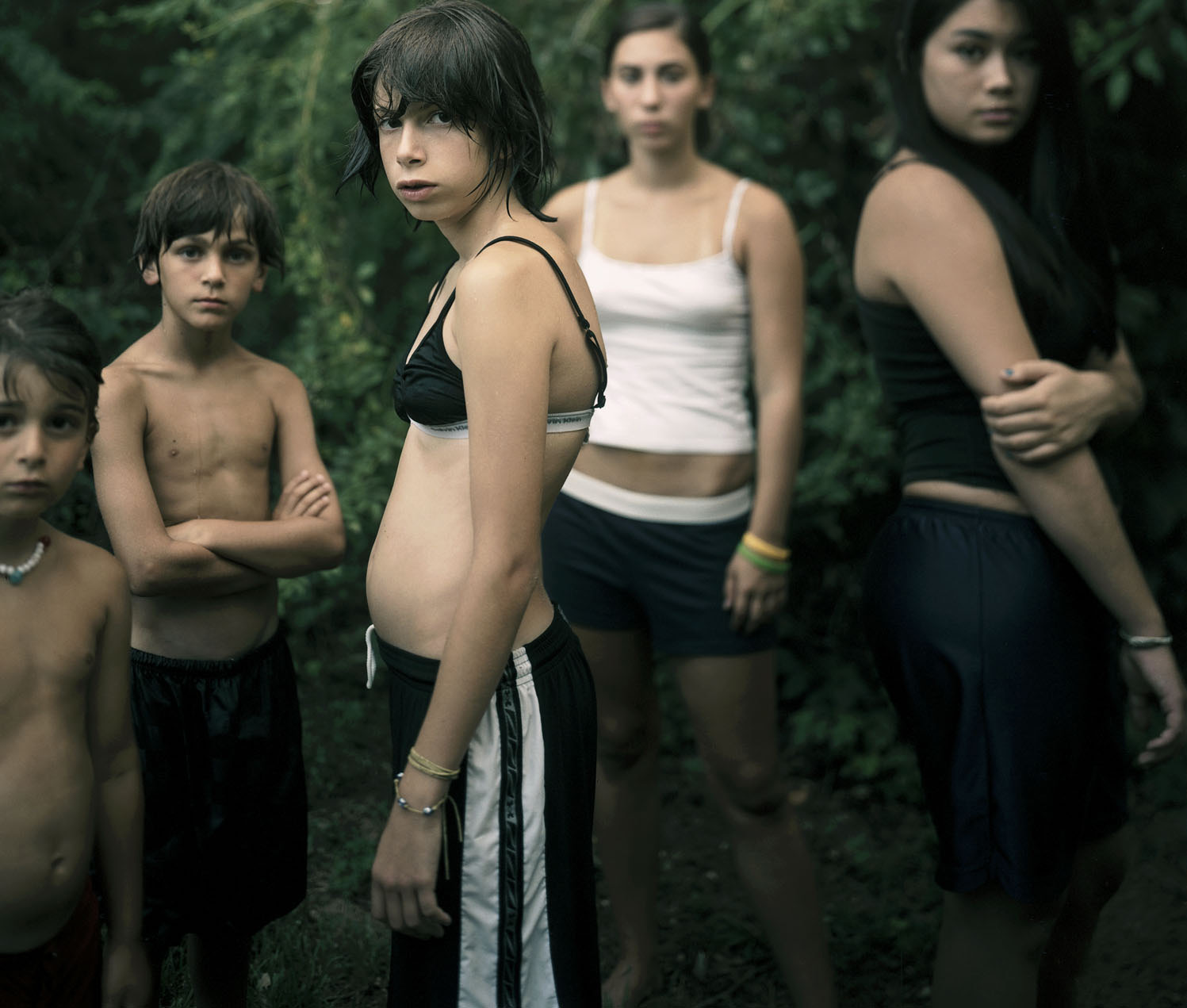 DNJ: The "Mark of Abel" shows psychological aspects of the familial bond. Can you tell us a bit about that project?
LP: "The Mark of Abel" was the first color work I did. It began as a color test and turned into an obsession. I didn't have anything specific in mind; I found it fascinating to watch people interact within their family unit (any variation on family). I asked people to bring someone (or more) they were close to or had a history with, and I watched. A lot happens when people interact if you pay close attention. I made connections between what I saw and what I knew. No judgments. I just recorded what I felt as I watched. As I mentioned earlier, due to my experiences waking up to foreign places as a child, I learned to observe people closely, to understand where they were coming from, to fit in, and to feel safe. This early anxiety turned into a strength in my work.
I explore the idea of relationships in all my projects. "The Mark of Abel" was a start, and this exploration becomes more personal as each project explores specific issues. Over time, I've invited the viewer to go deeper and deeper into my head and feel what I've felt, especially when I was a child.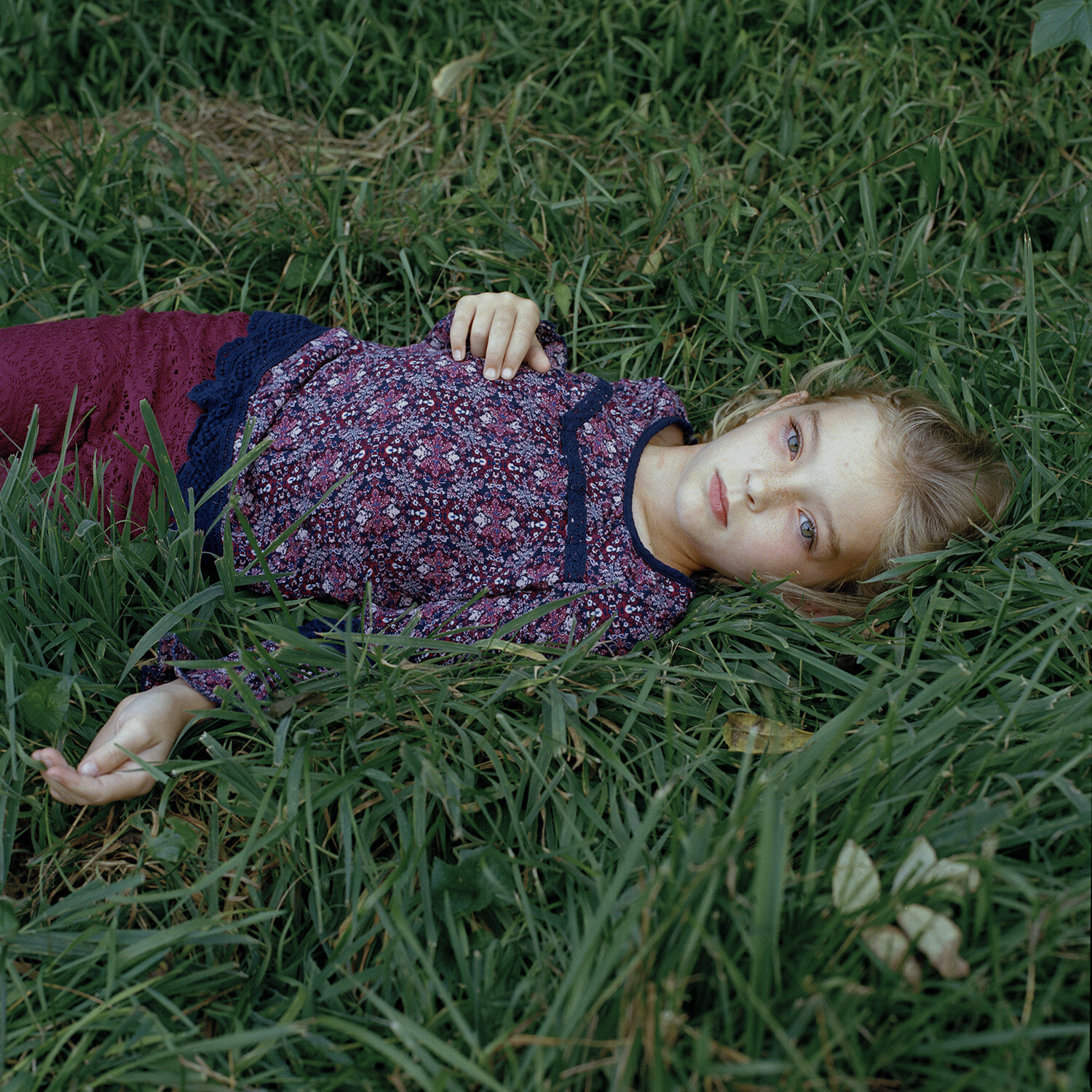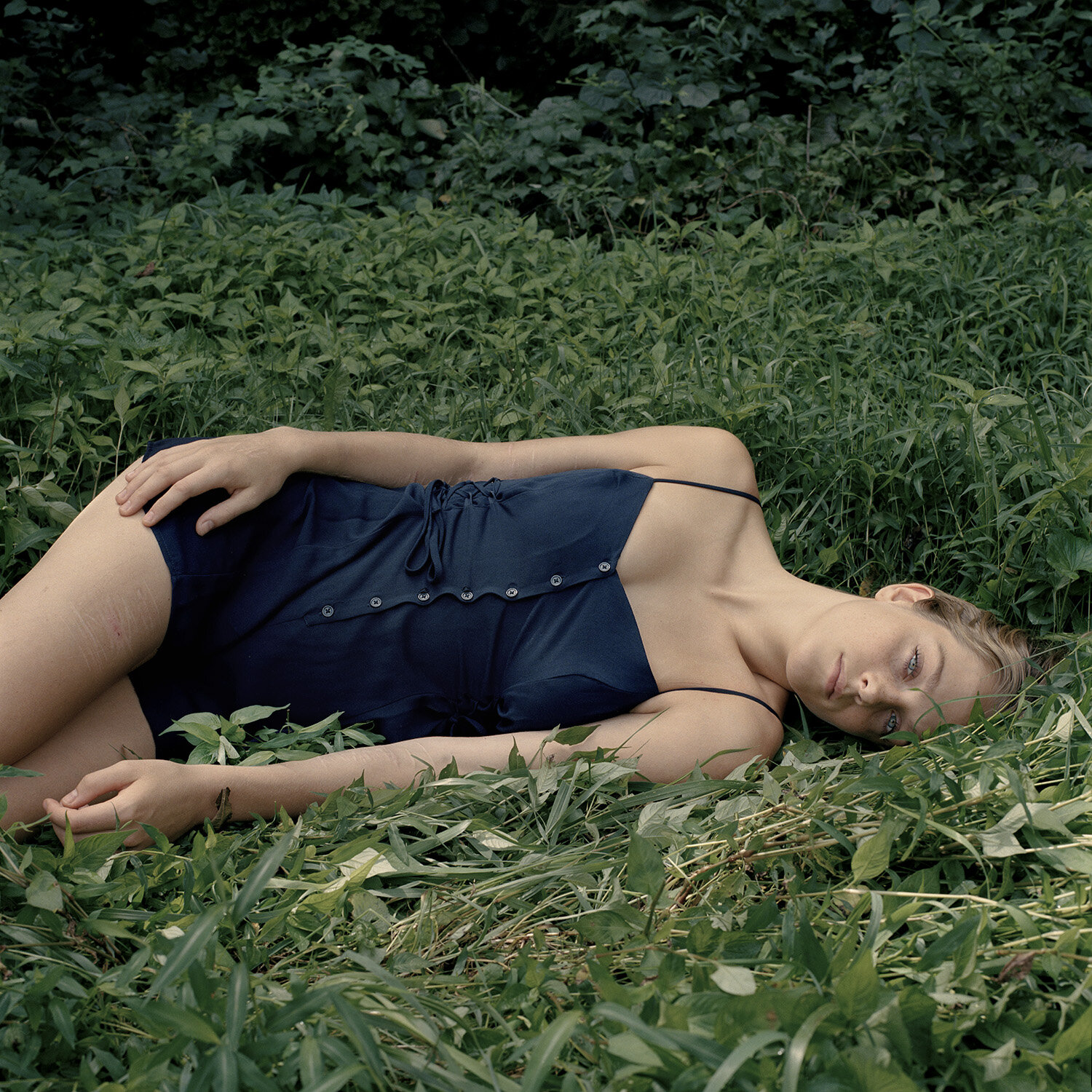 As one might conjecture, given the focus of my column here at Frames, I'm particularly interested in the work of women artists. Even more fascinating to me is when women make work about female identity and experience. There are probably few amongst us who have not already heard of Panas' latest monograph, Sleeping Beauty. Published in late 2021 by M.W. Editions, the hardcover volume measures 10×12 inches, includes 65 color photographs, and contains texts by Marina Chao, Maggie Jones, and Monae Mallory. The book, like the exhibition, is highly acclaimed; both Elizabeth Avedon and Pop Photo named Sleeping Beauty as one of the best photo books of 2021.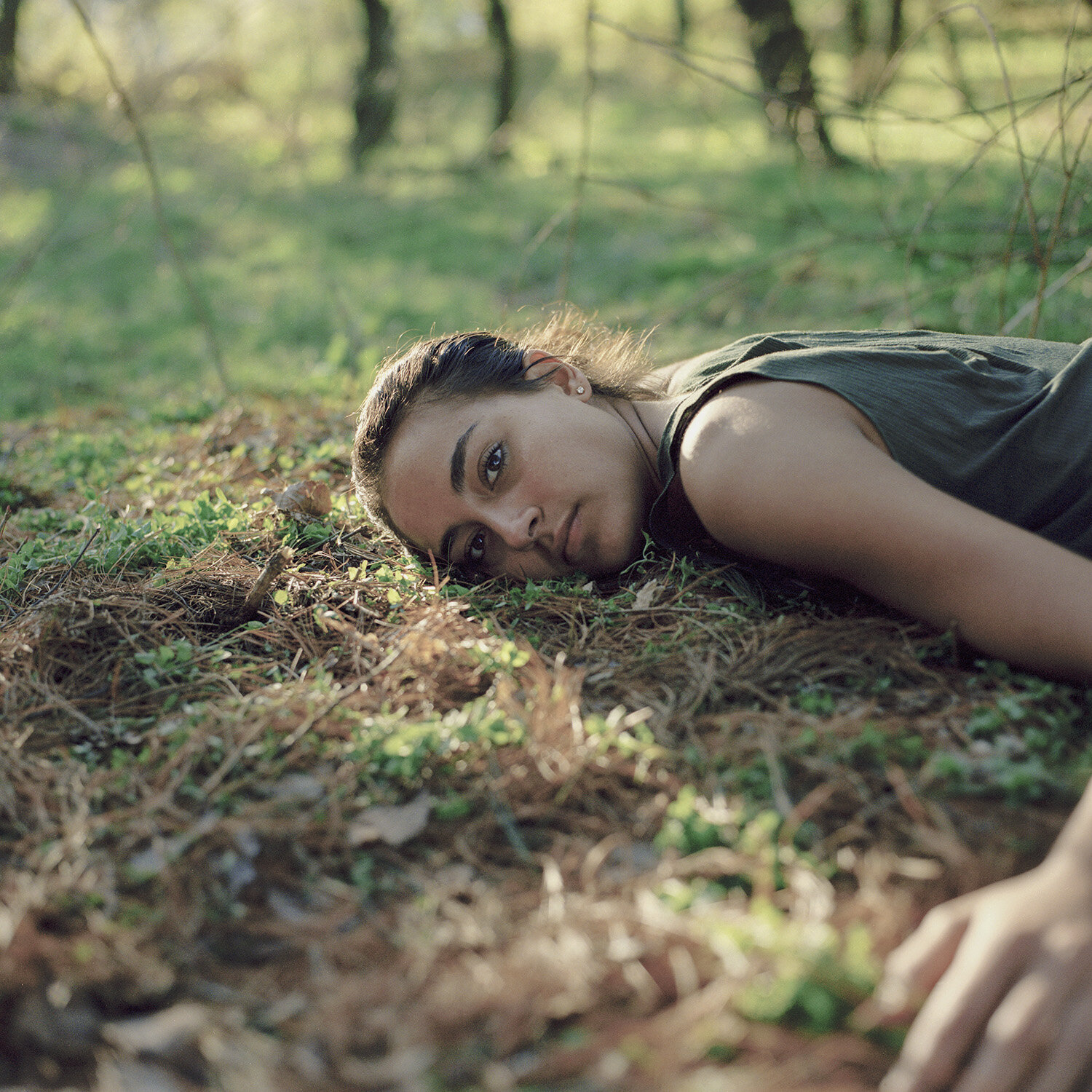 Marina Chao opines within the book's pages, "Panas creates a collective portrait of psychological womanhood as it is embodied by herself and the sitters and is understood, or misunderstood, by those who view the work. The portraits in Sleeping Beauty are also a collective mirror, reflecting back our feelings towards women, our assumptions and expectations of them. The space of these photographs is more gathered in, protected and intimate, than in the artist's previous bodies of work and has shifted from their idyllic, pastoral surroundings to being unmistakably Edenic. Panas' women—Panas herself, all of us—are moving on, moving forward, and reclaiming the Garden."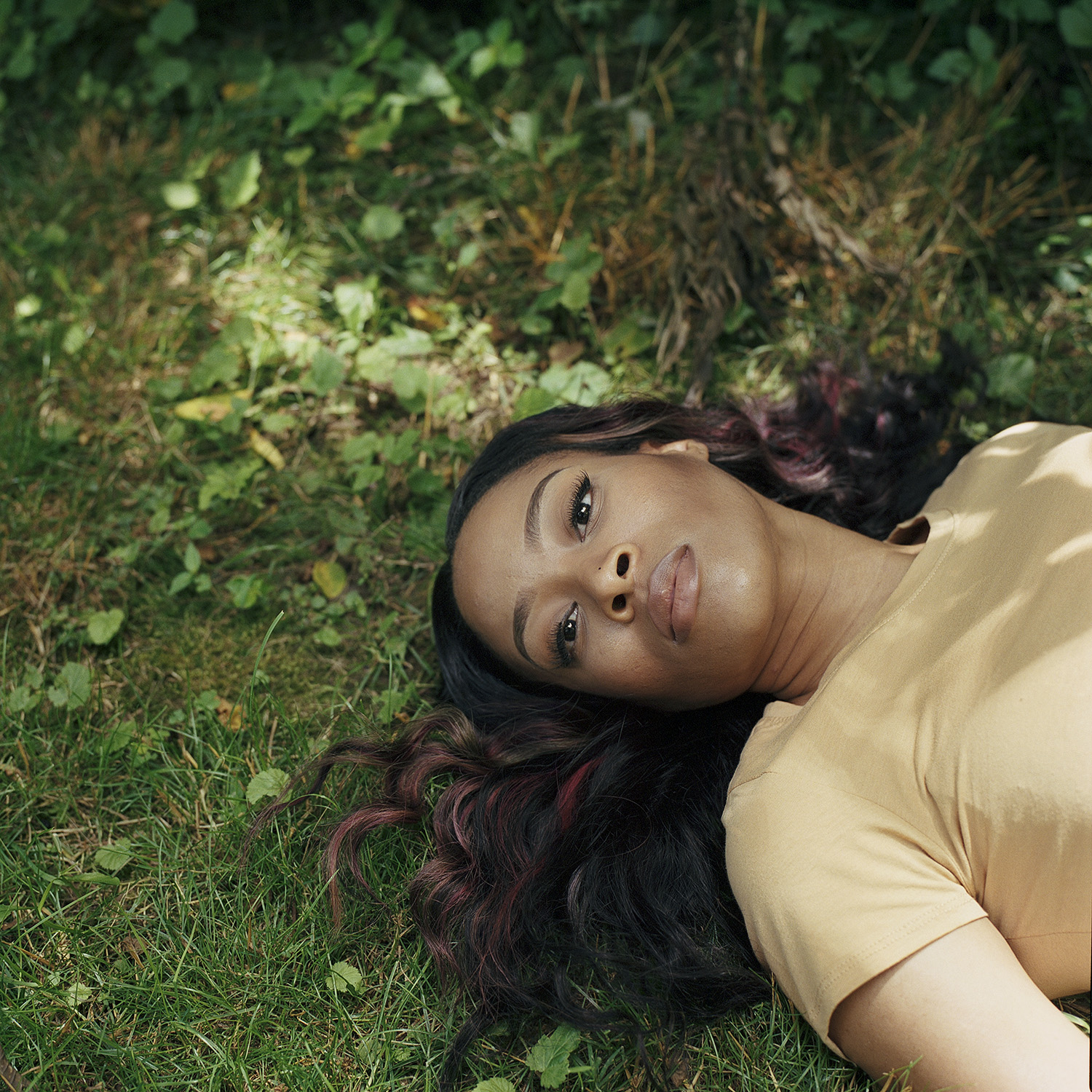 DNJ: Sleeping Beauty turns the female gaze back at the viewer. Could you tell us more about that aspect of this work?

LP: Throughout my different bodies of work, the women and girls look back at the viewer with knowing and rebellion. "Sleeping Beauty" explores the fear of loss of self while simultaneously contemplating rebellion, knowing there will be consequences. I try to photograph feelings of discomfort between moving forward towards autonomy or staying inactive. 

DNJ: How did you arrive at the idea for this series?

LP: I approach my work through the perspective of psychoanalysis, paying attention to unconscious or repressed histories and how this can bring about transformation. Ultimately, it's about disruption and liberation, both personal and societal. It's critical for everyone, not just women, to look under the hood to understand why some people do so much damage to others and themselves.
I knew I wanted to photograph women on the ground because inequity is a topic dear to my heart. I found myself clicking the shutter when the models looked at me a certain way. It reminded me of my rebellious years. I began to incorporate video within this series as an extension of the still portraits. I find that it is even more intimate as well as more uncomfortable.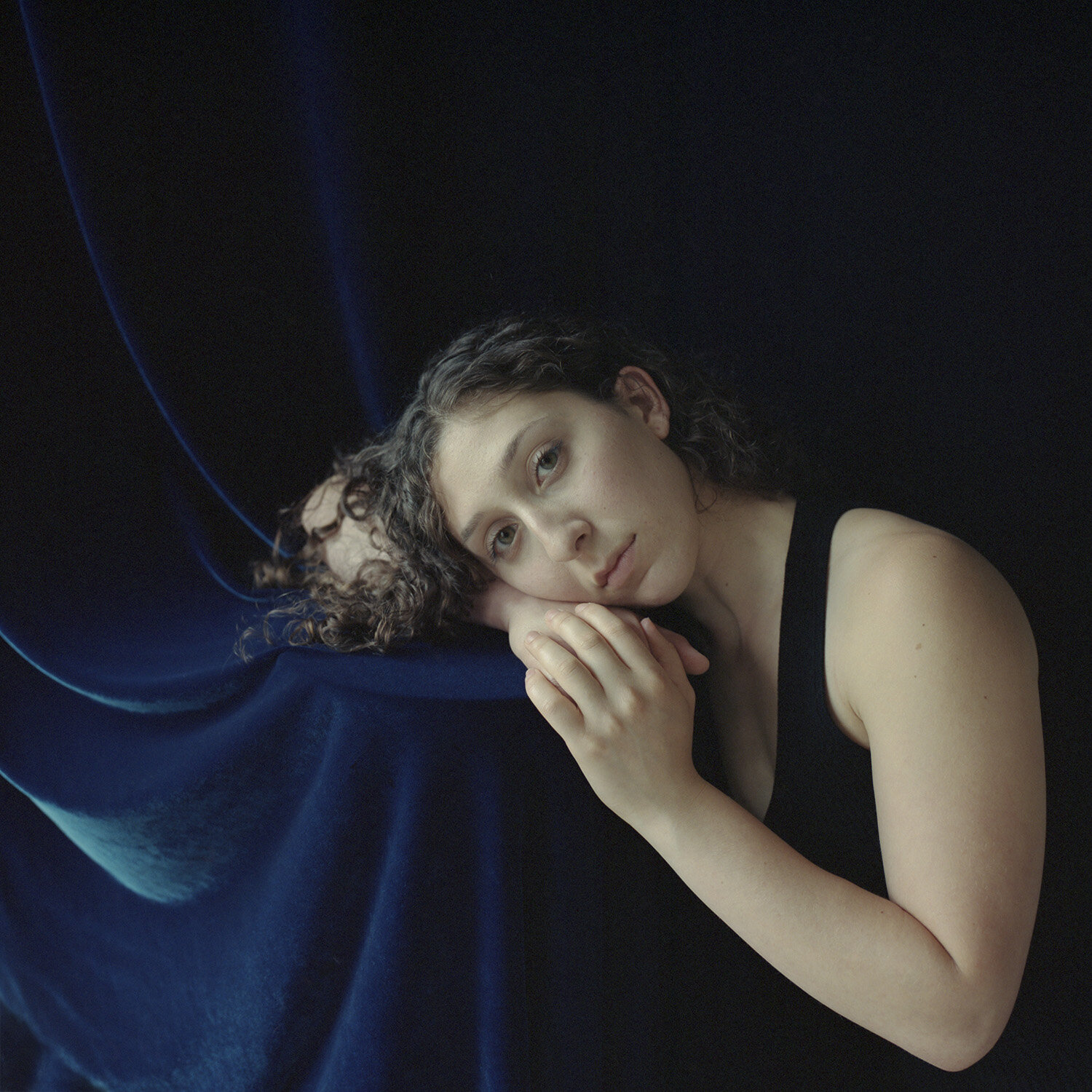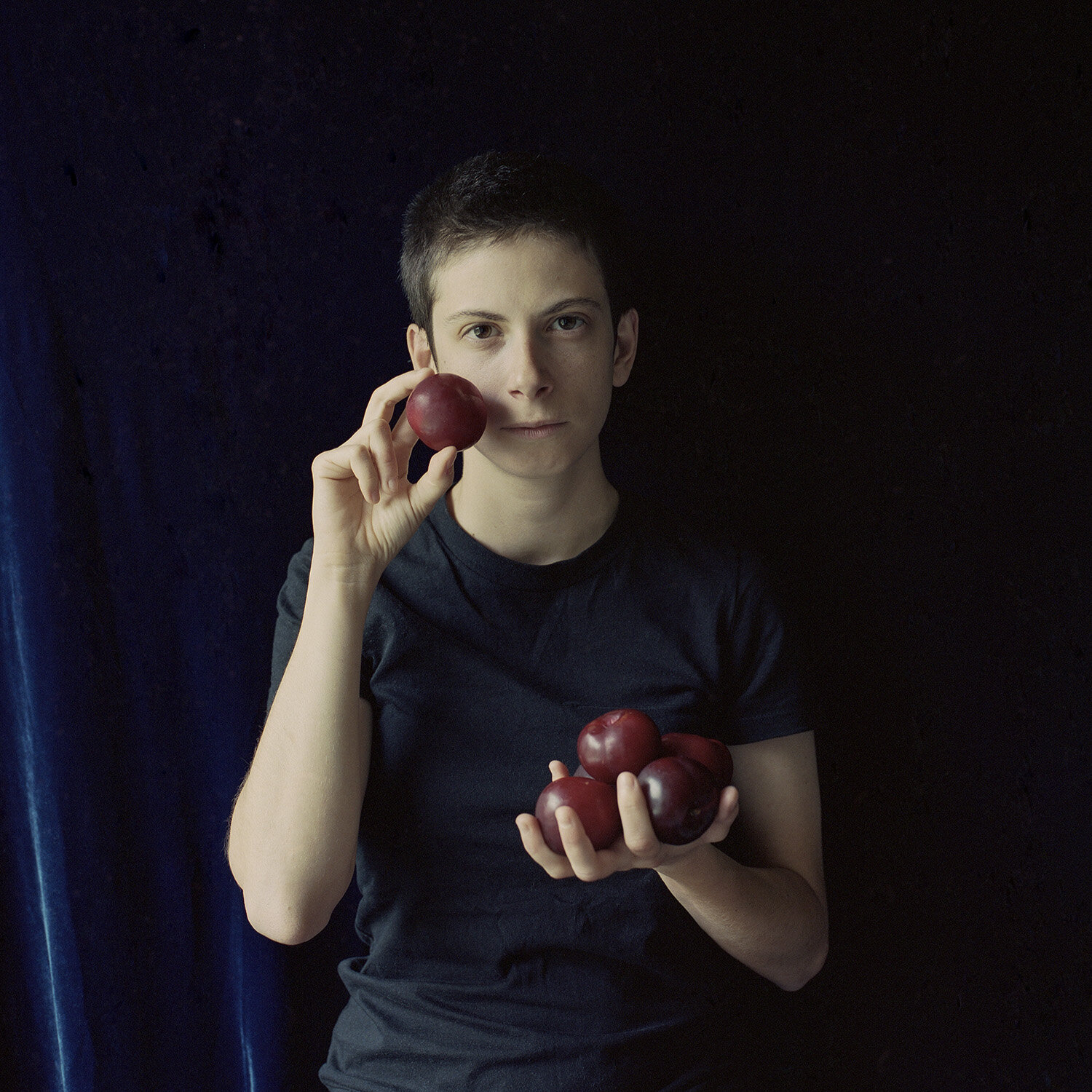 DNJ: Tell us about your "Unspoken" project, which followed "Sleeping Beauty.
LP: "Unspoken" attempts to capture feelings of silence and anger in addition to the perceptiveness I felt as a girl. There is also a combination of reserve and rebellion. The viewer finds the women and girls 'with their heads on a platter.' We see their vulnerability, but they look out with strength. They are nobody's fool. I'm trying to show what it feels like when one is in a vulnerable position by channeling feelings from my childhood into the ambiguous space between us. The models and I look at one another, and the only thing I ask is for them to look at me straightforwardly. We shoot video first and make photographs quickly at the end. The photographs are piercing, but the videos are the more critical element in this project. When installed in an exhibition, the videos are projected at a large scale onto a wall. This immerses and surrounds the viewer, implicating them in the penetrating silence. While it can be uncomfortable, the process is also life-affirming and generous. This work incorporates issues of trust, potential, resilience, and hope.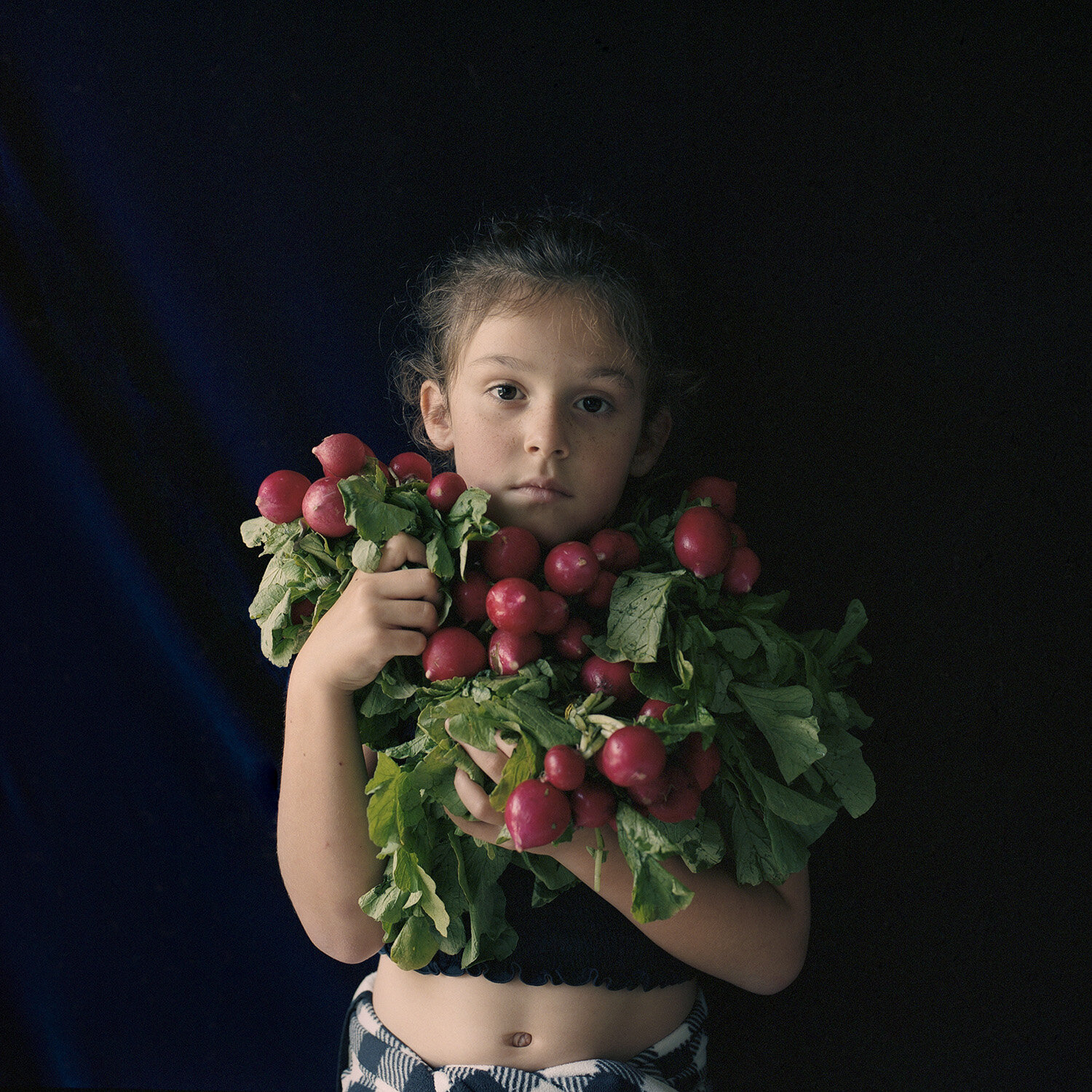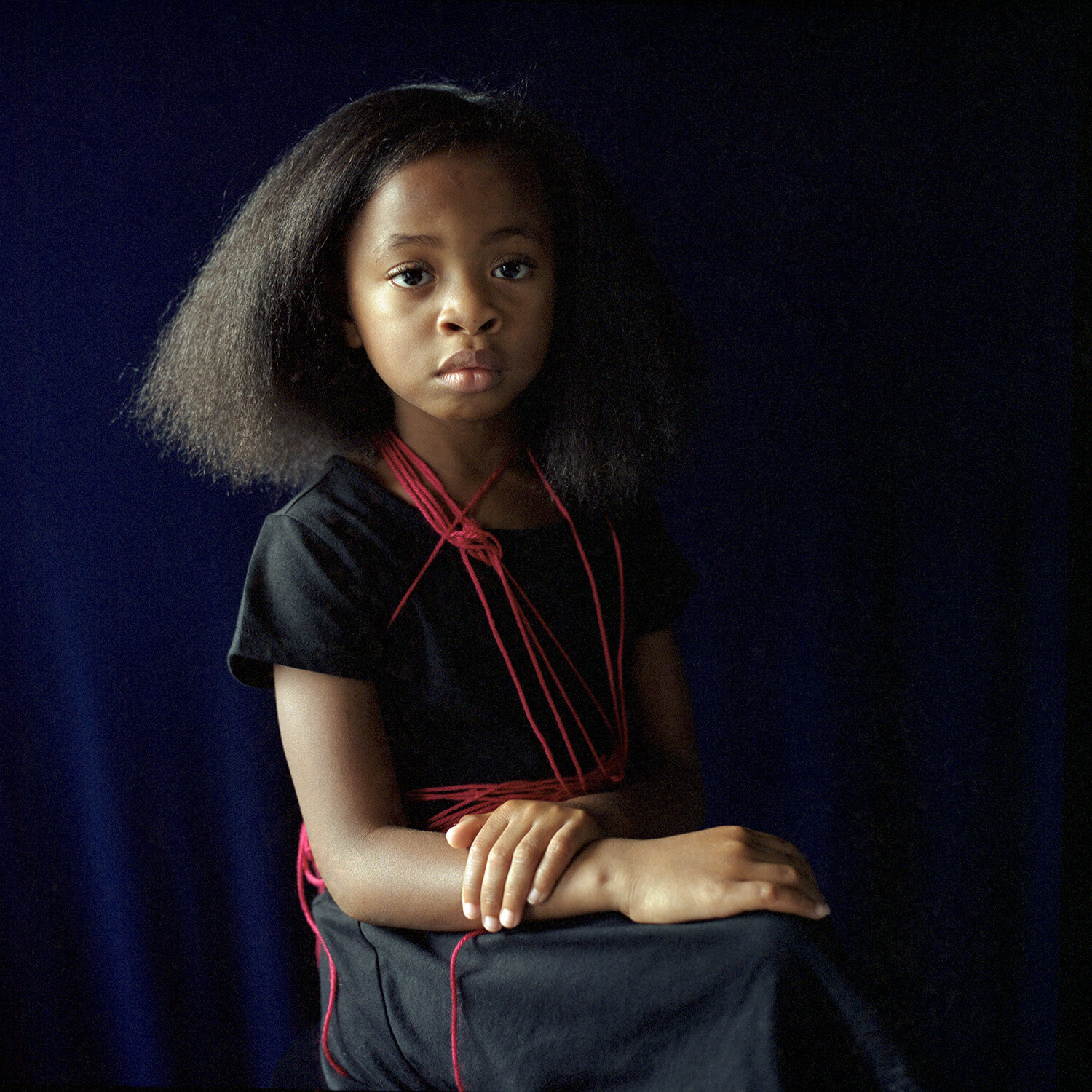 DNJ: What's coming up on the horizon for you?
LP: I am working on two new projects – portraits of women, deeper into a lush landscape, and still-lifes with similar flora. I want to combine them. The still-lifes feel like they are underwater or floating. The new portraits feel lighter and regenerative. I'm interested in more video work, too, especially with sound.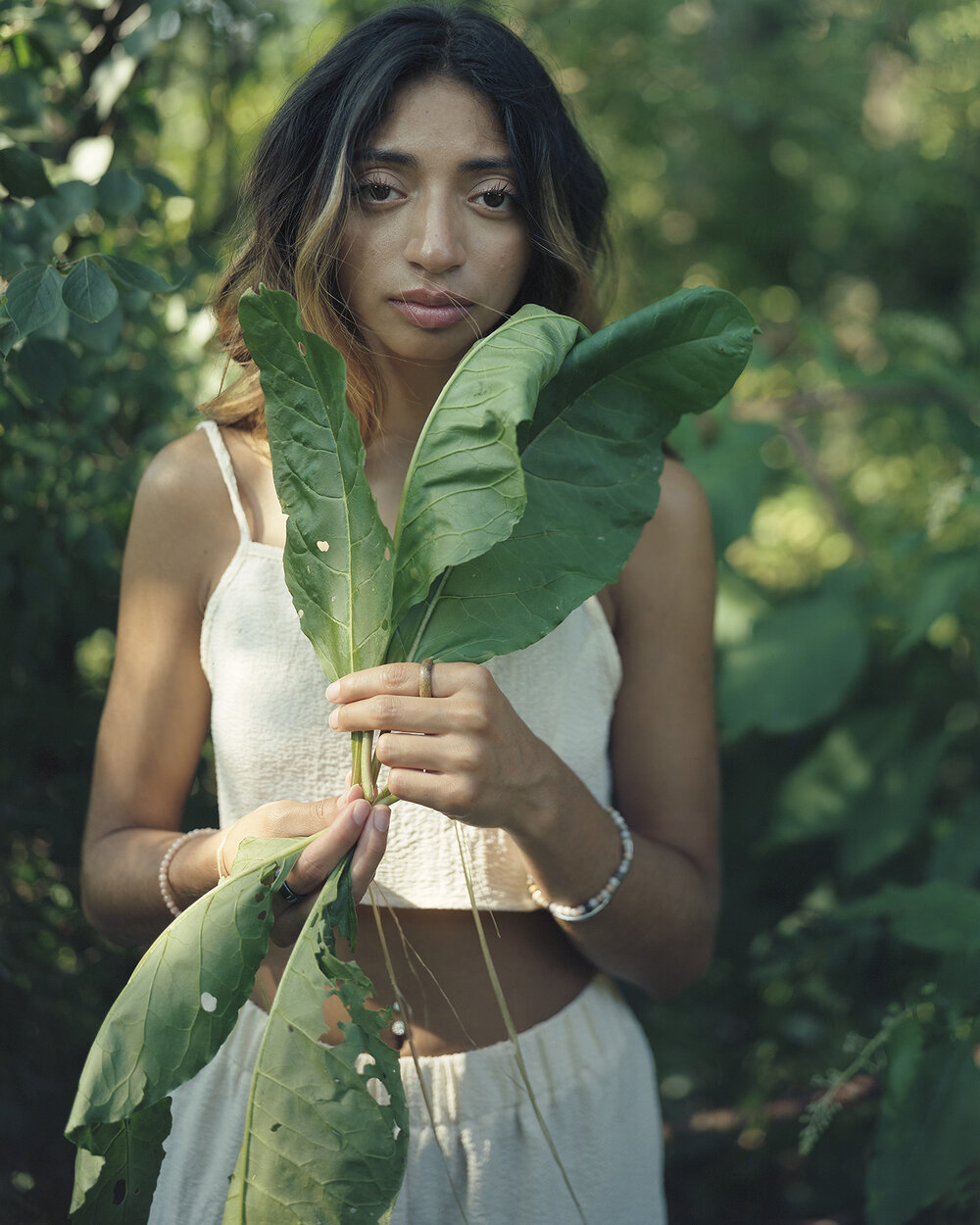 If you hadn't noticed: I'm an utter fan of Panas and her mesmerizing work and would characterize her as one of the shining lights of contemporary portraiture. In Sleeping Beauty (as well as some other series,) the fully awake and aware women stare at the viewer and the photographer. Removed from the male gaze, art historical references, and body objectification, we see their openness and trust, their vulnerability, and the occasional awkwardness in familial interactions reflected through their eyes back to ours. Most importantly, we see their beauty, confidence, and glorious true selves. Wouldn't it be fantastic if all representations of women showed us in that same authentic way?
LYDIA PANAS
WEBSITE
INSTAGRAM
"SLEEPING BEAUTY" MONOGRAPH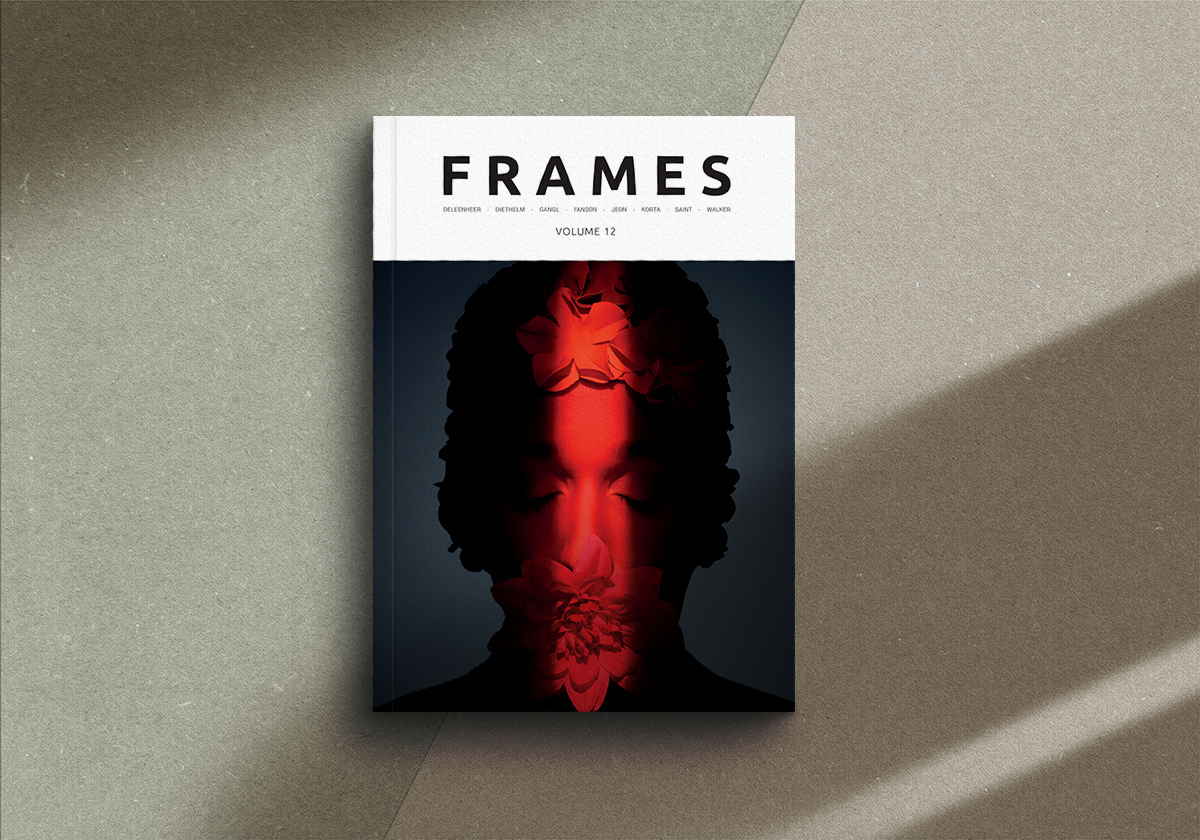 Every year we release four quarterly printed editions of FRAMES Magazine. Each issue contains 112 pages printed on the highest quality 140g uncoated paper. You receive the magazine delivered straight to your doorstep. We feature both established and emerging photographers of different genres. We pay very close attention to new, visually striking, thought-provoking imagery, while respecting the long-lasting tradition of photography in its purest incarnation. Learn more >>>
---