Sarah Bultitude is a Lens Based Artist based in Queenstown, Aotearoa.
Bultitude has exhibited her work in New Zealand and North America. Her images have garnered international recognition via the Monochrome Awards, the Julia Margaret Cameron Awards, the International Photo Competition, the RISE International Photo Competition, and the B&W Child Photo Competition. Publications featuring her work include Shots Magazine, One Twelve Publishing, Don't Take Pictures, Tagree, and Mother f-Stop.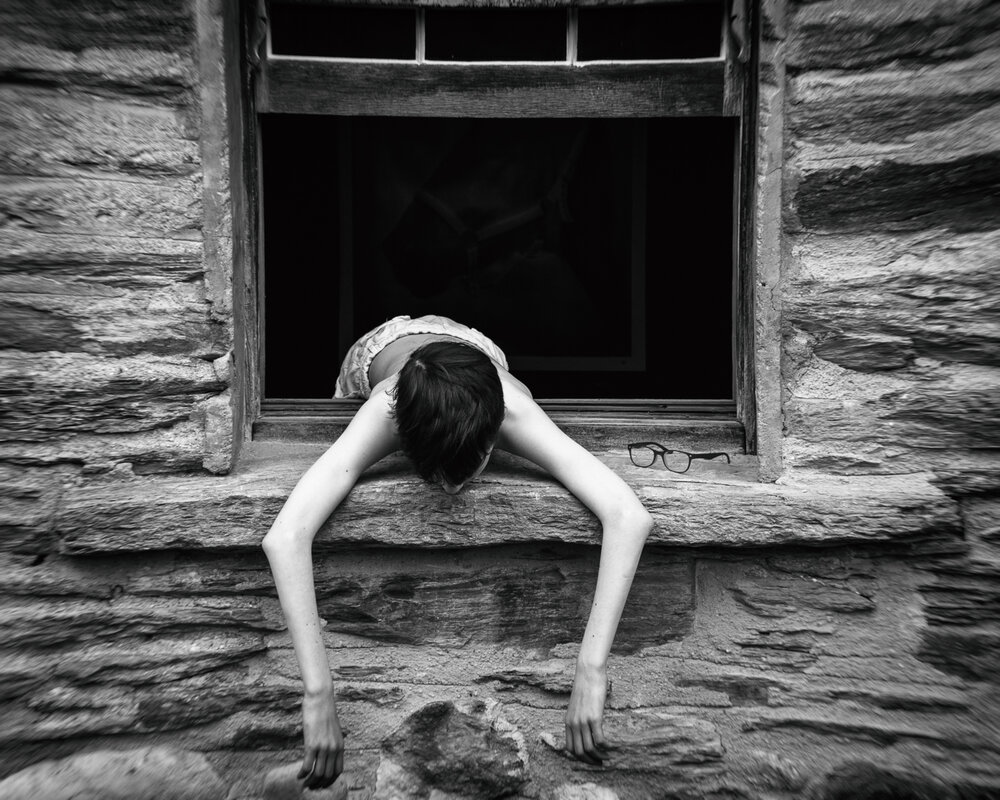 Sarah Bultitude was born in Christchurch, New Zealand, the youngest of 4 children. Her Father was the classic "breadwinner," and her Mother took care of the family. It was a traditional upbringing in a red brick house on a 1/4 acre plot. She was influenced to take up photography by her Grandfather's photographic practice. She uses a variety of digital and film cameras and photographic techniques. According to her bio on her website, as an artist, Bultitude is "particularly interested in the human condition and form, highlighting its veiled fragility, often merging familial histories and the interconnections across generations. Broker Gallery personnel described her work as "emotive, with simultaneously bold and delicate balances.
I no longer recall how I first became acquainted with Bultitude's work, but Instagram comes to mind as perhaps being it. I have been a fan of her work since first seeing it. A sense of mystery pervades her imagery that immediately speaks to me and pulls me in, making me want to know more, to explore further. I often perceive hiding of self and a sense of sadness or regret permeating her imagery. Does it matter that I do not always see her direct meaning without her telling me? For me, no. When work keeps me coming back to it, asking questions about it, and serving as a point of creating meaning via my own imaginings, I feel the work has more than succeeded.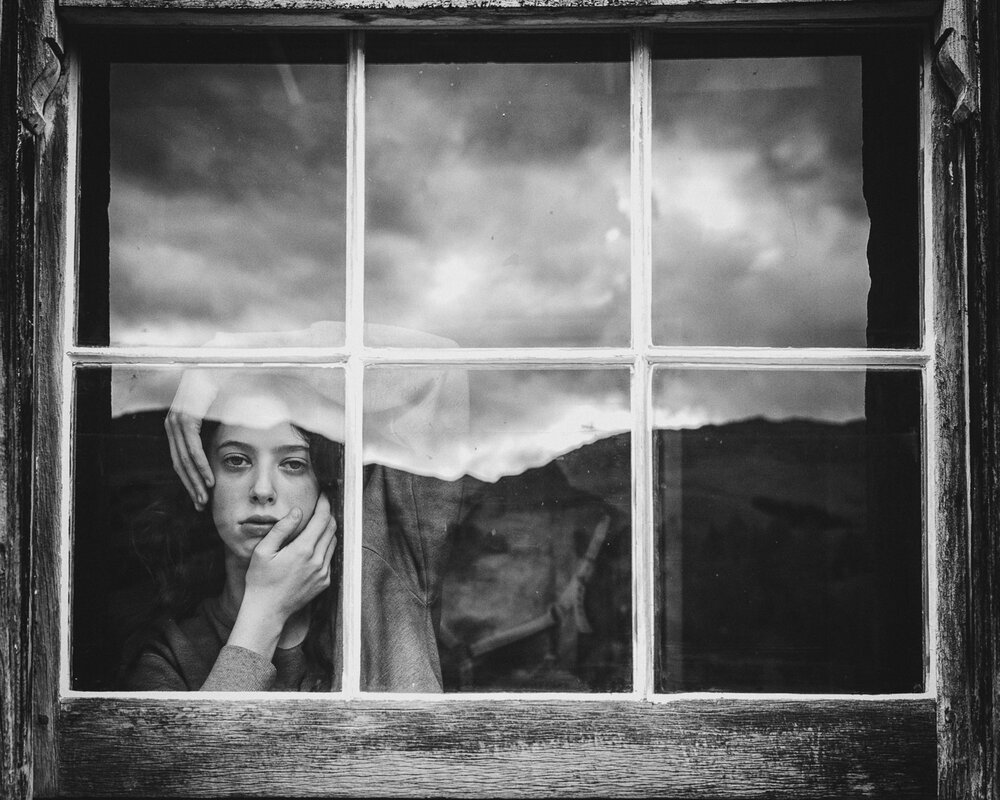 I've asked Sarah to fill us in on her life and work.
DNJ: Tell us a bit about your childhood upbringing.
SB: With four children under five, my Mother's life was busy. Yet from a young age, she encouraged us to use our hands creatively or practically. My Mother is extremely crafty; she is always making something. She produced beautiful leather work, cane baskets, wood sculpting, and pottery and was very skilled at sketching. All my brothers were interested in drawing, and my Mother helped them. My Dad could lend his hand to fix or make anything. He had an extensive workshop in his garage.
As we grew, my parents extended the house to accommodate us and Dad's garage to accommodate his growing machinery acquisitions!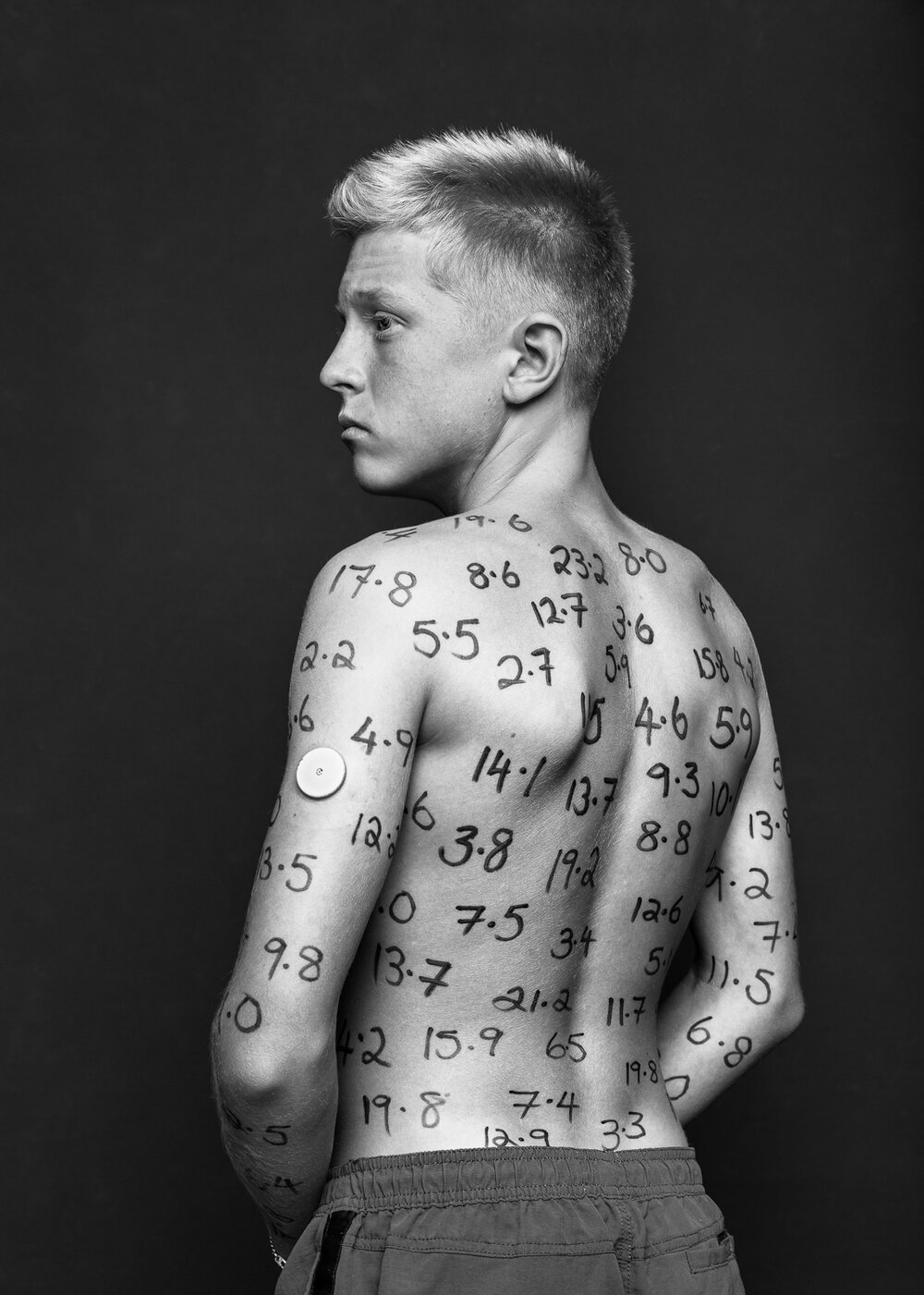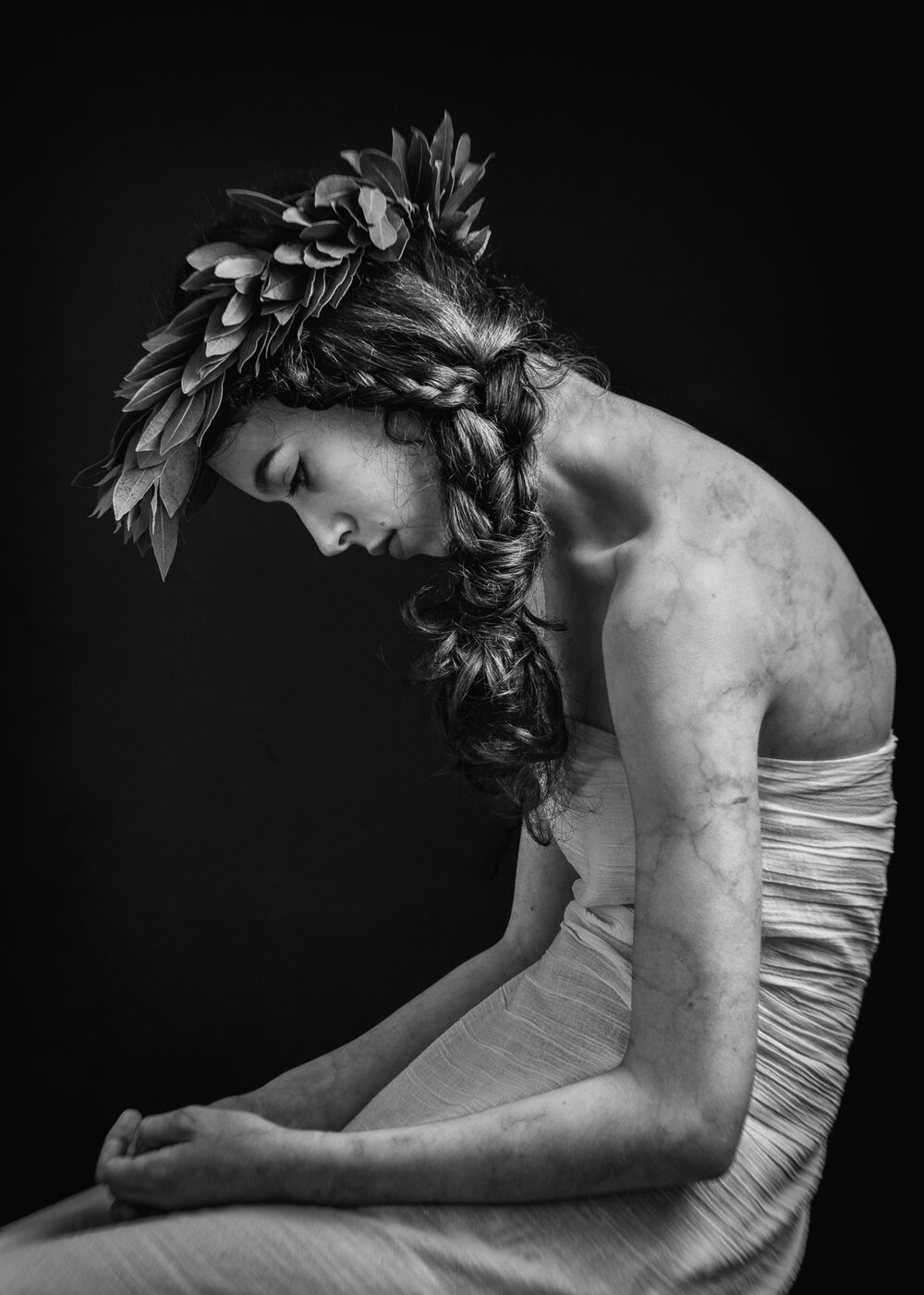 I recently found my Father's income tax statements from the 1970s. I am amazed that they raised four kids on such a small income. In many homes, and ours was one, haircuts were given in the kitchen, a vegetable garden to rival a small market garden thrived out back, and we used bikes to navigate the neighborhood.
My Mother still lives in the family home, awaiting a cottage in a retirement village.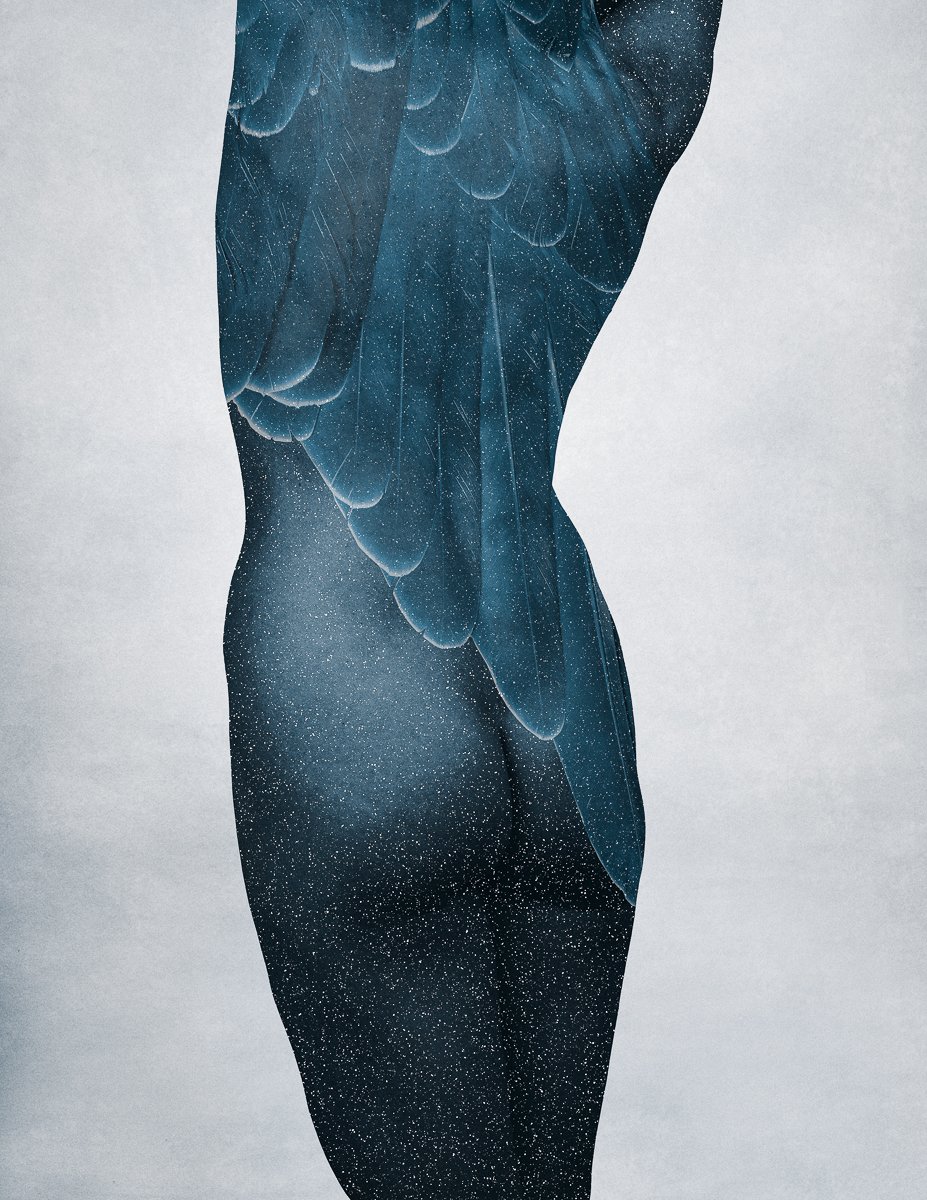 DNJ: What brought you to photography?
SB: My Grandparents were avid photographers and local camera club members. (I recently found an 8 mm reel of them on a camera club trip, and they looked so happy that I wanted to rewind the clock and join them!) They passed this passion onto my Father, who built a darkroom in the back of the garage, and he photographed us throughout our childhood.
It wasn't until my 20s that I decided to think more seriously about photography, and I took night classes while living in Portland, Oregon. It became a passion borne from that experience.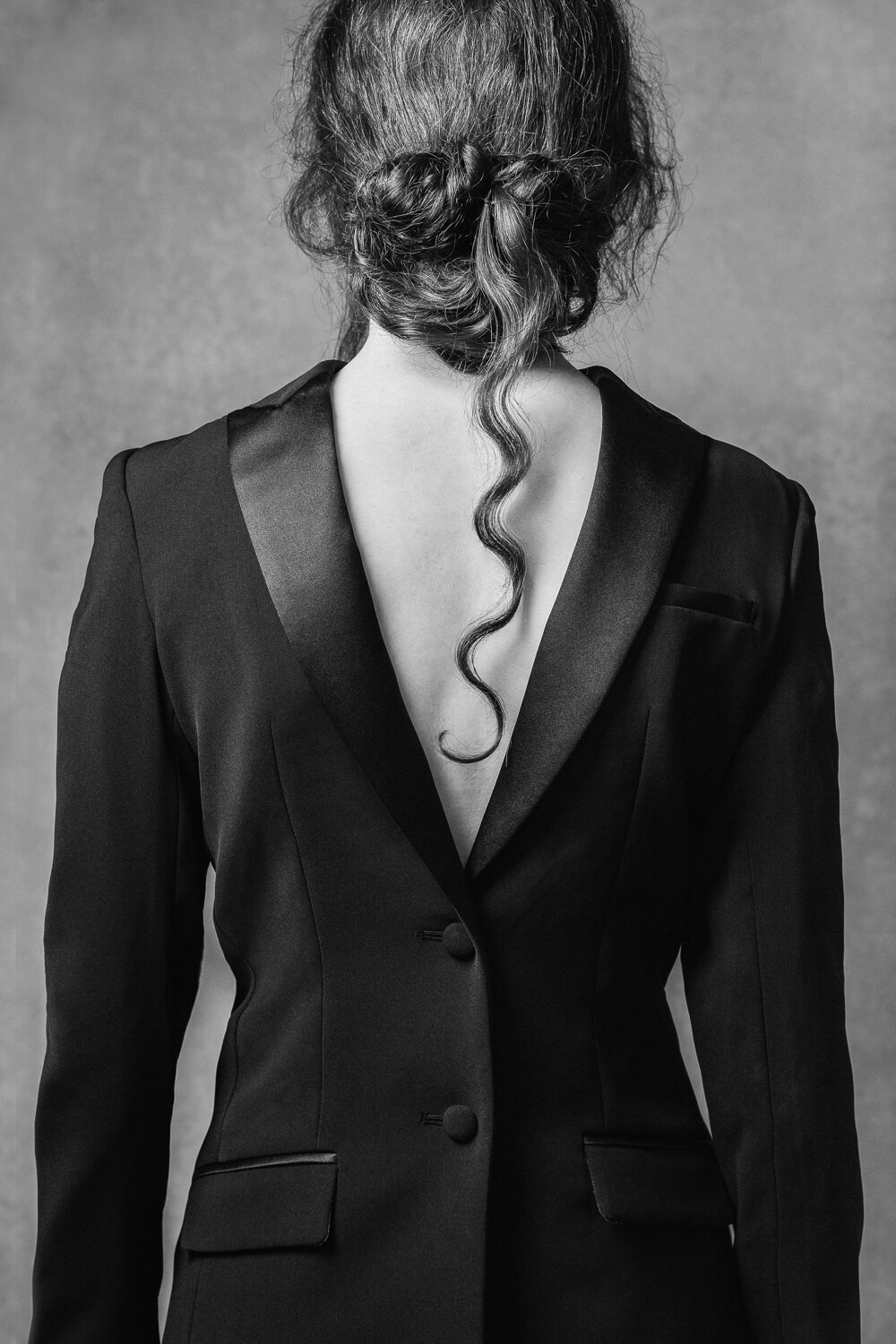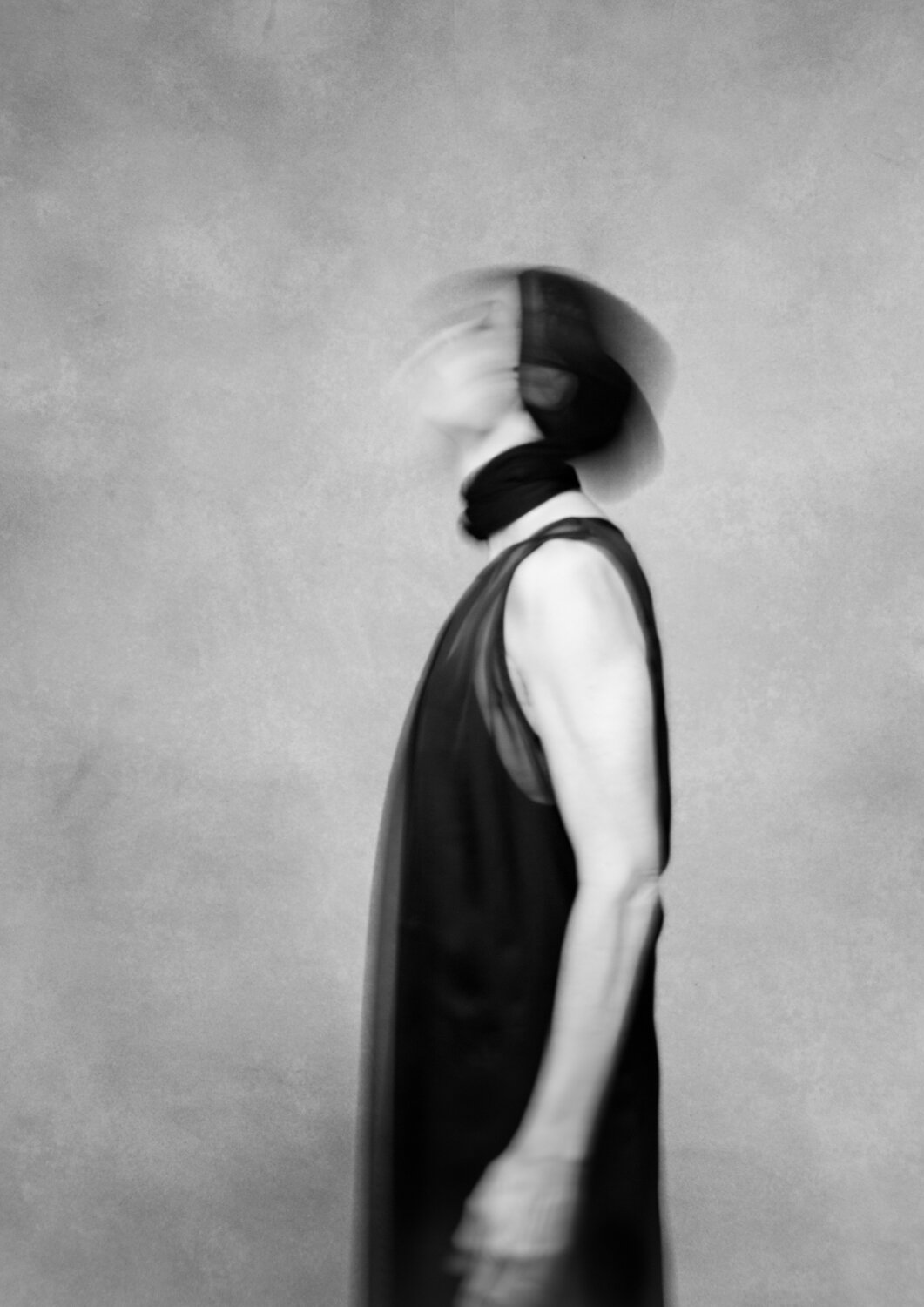 DNJ: Why photography over other forms of art?
SB: Music was my first creative art form. With three older brothers who were good artists, teachers nudged me in that direction at school, but I stubbornly refused to engage in any brush or pencil art form as, rightly or wrongly, I felt it wasn't my strength. At age 11, I took piano lessons and quickly became classically proficient. As a teen, I progressed and attended the Conservatoire of Music.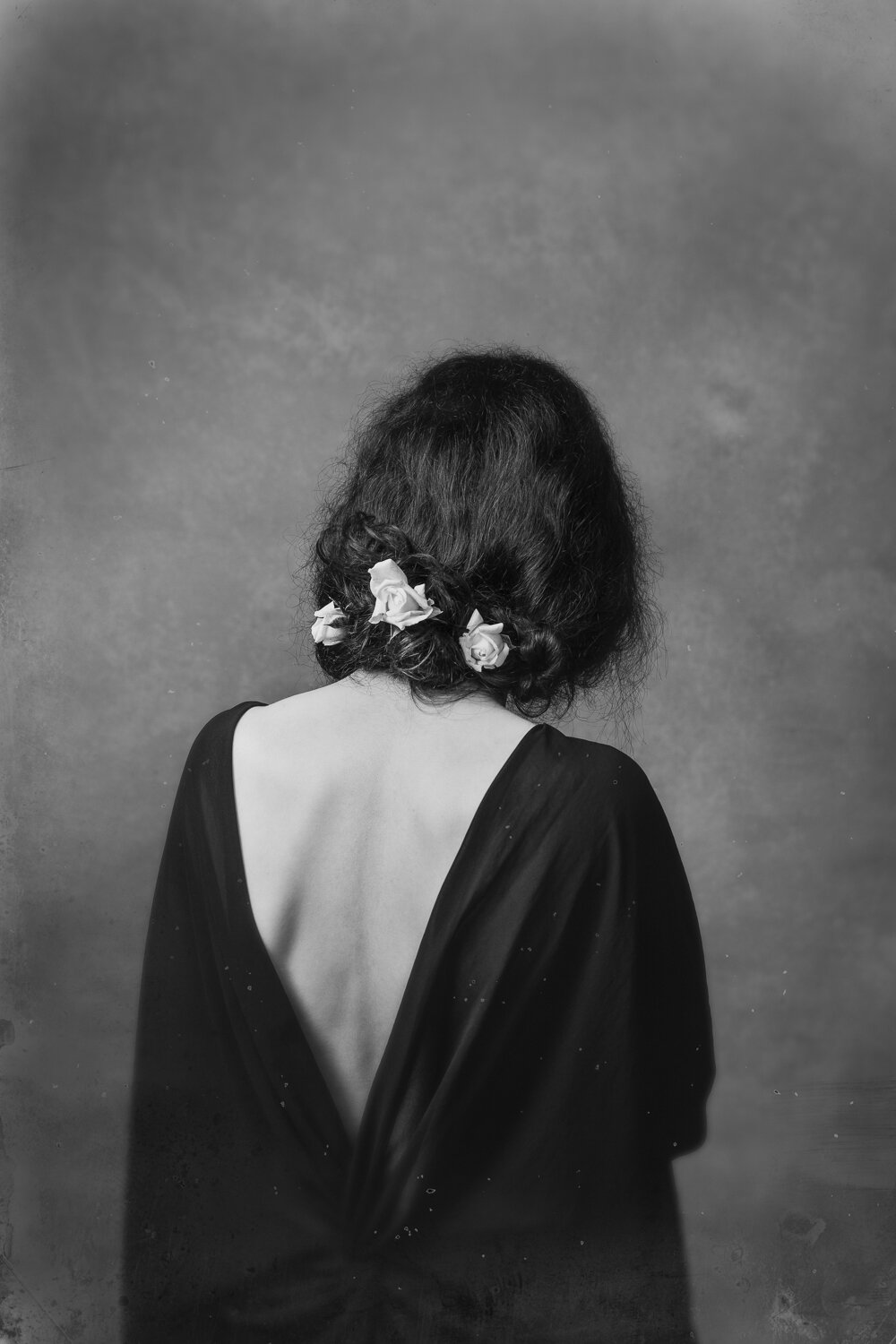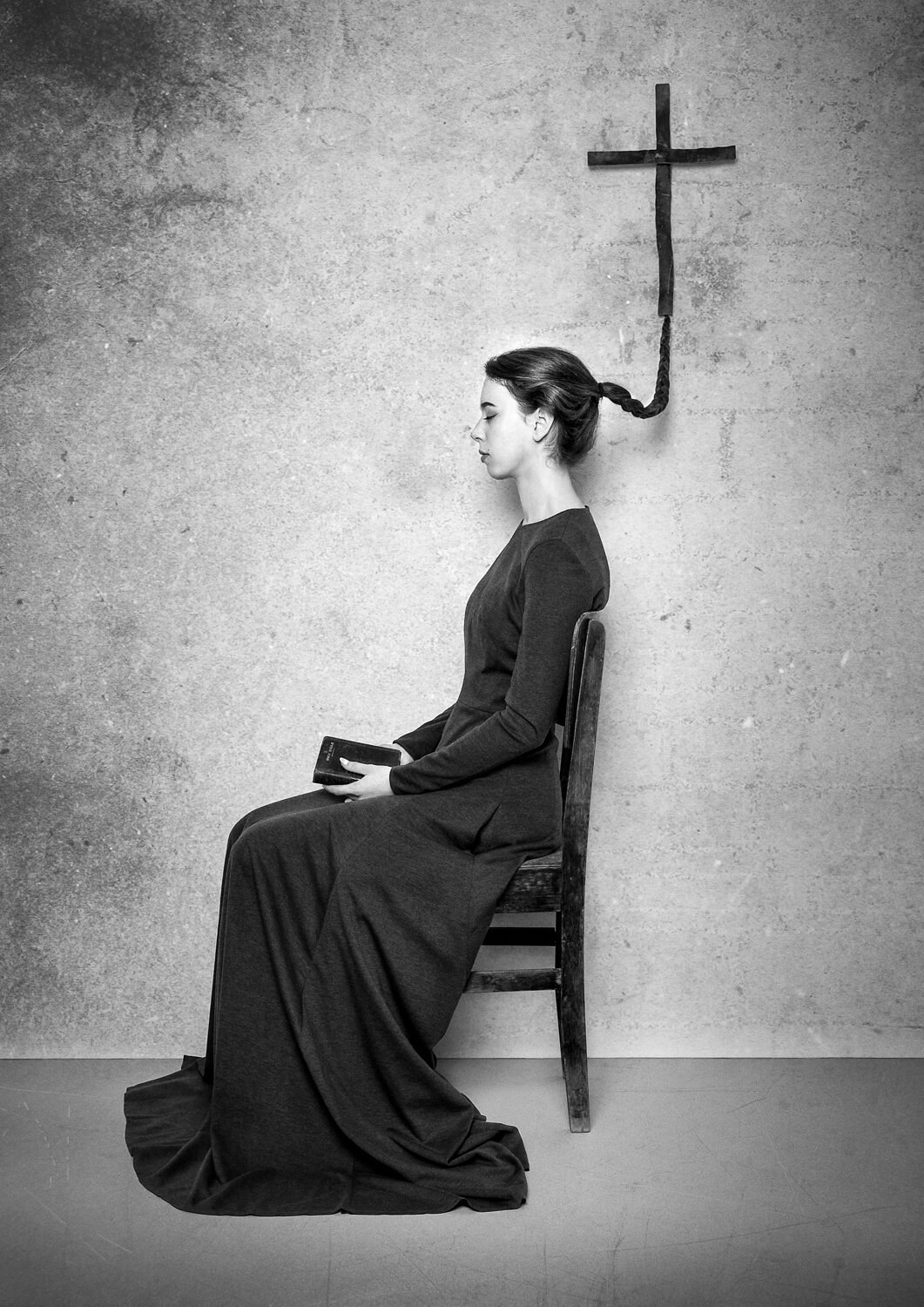 DNJ: When did you figure out art was your career path, and how did that happen?
SB: The familial thread of photography caught up with me. It was clearly in my DNA. It felt familiar, and I needed an outlet to express myself creatively.
I have been a slow burner in terms of becoming or seeing myself as an Artist. I have been lucky to have the support and guidance of other local artists, who have helped me navigate local waters.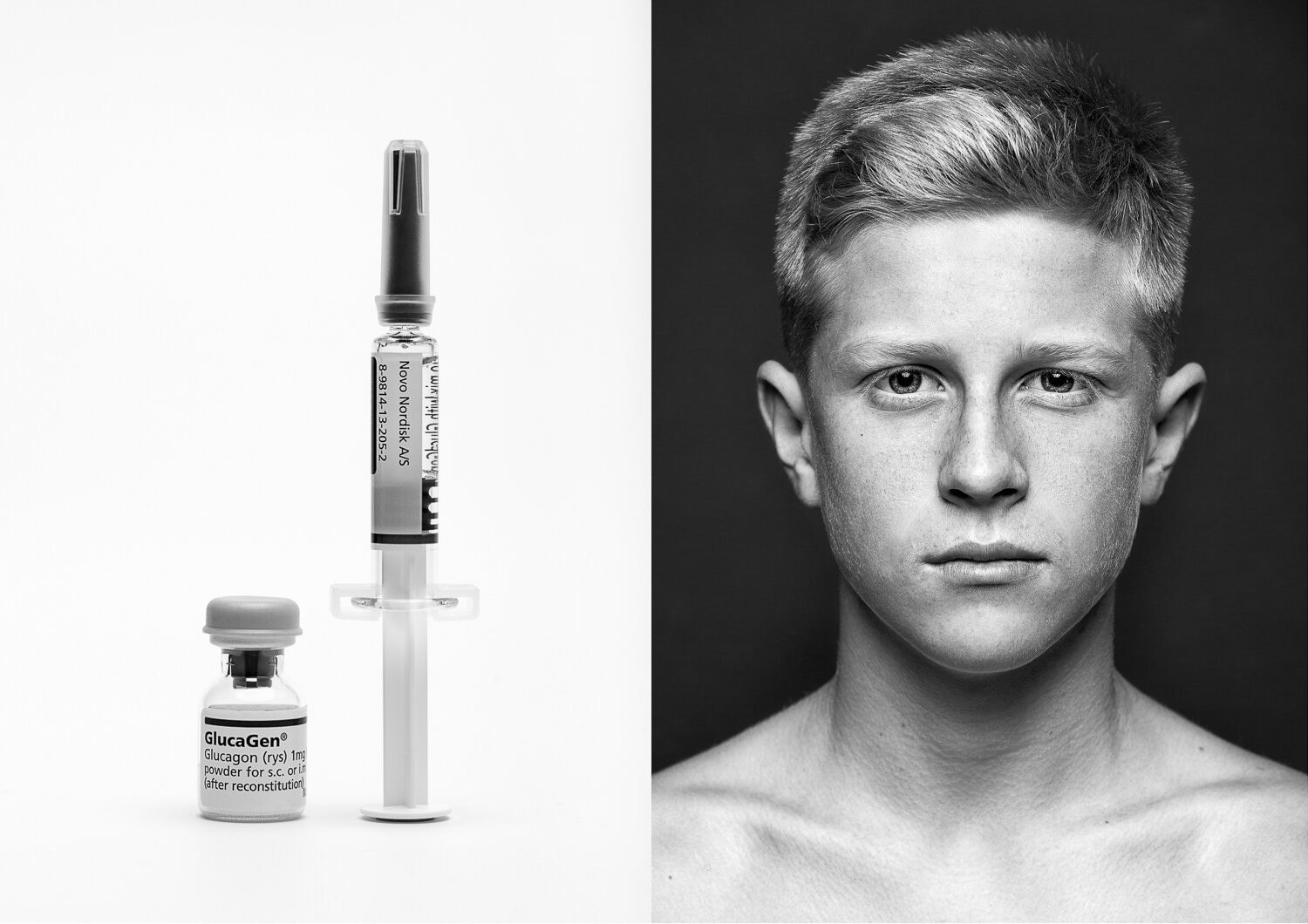 DNJ: Tell me about the evolution of the different series you have done and how each led to the next.
SB: My first conscious series involved the daughters of friends with Spring flowers. It was based on an aesthetic rather than a conceptual narrative. It took a while for me to broaden the project into something more meaningful.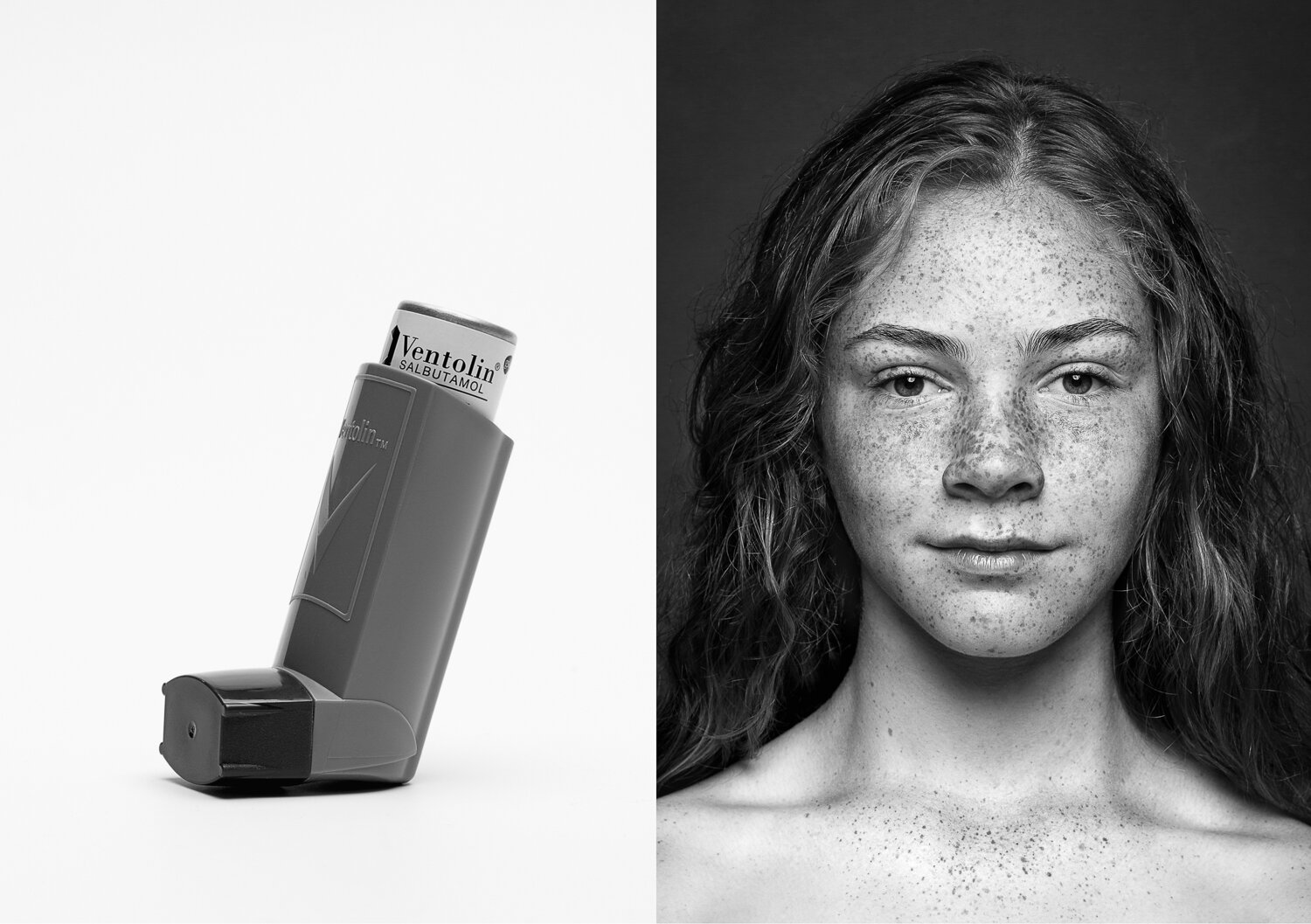 In 2019, I shot "Good Medicine," which highlights the resilience of local children with health issues in relation to the lack of public specialist health care in this area. Since completing the series, we have seen some improvements in facilities. Our local hospital was upgraded, and more specialists are visiting for consultations. Yet depending on the illness and the relationship with the medical specialist, some families are still forced to travel for medical care.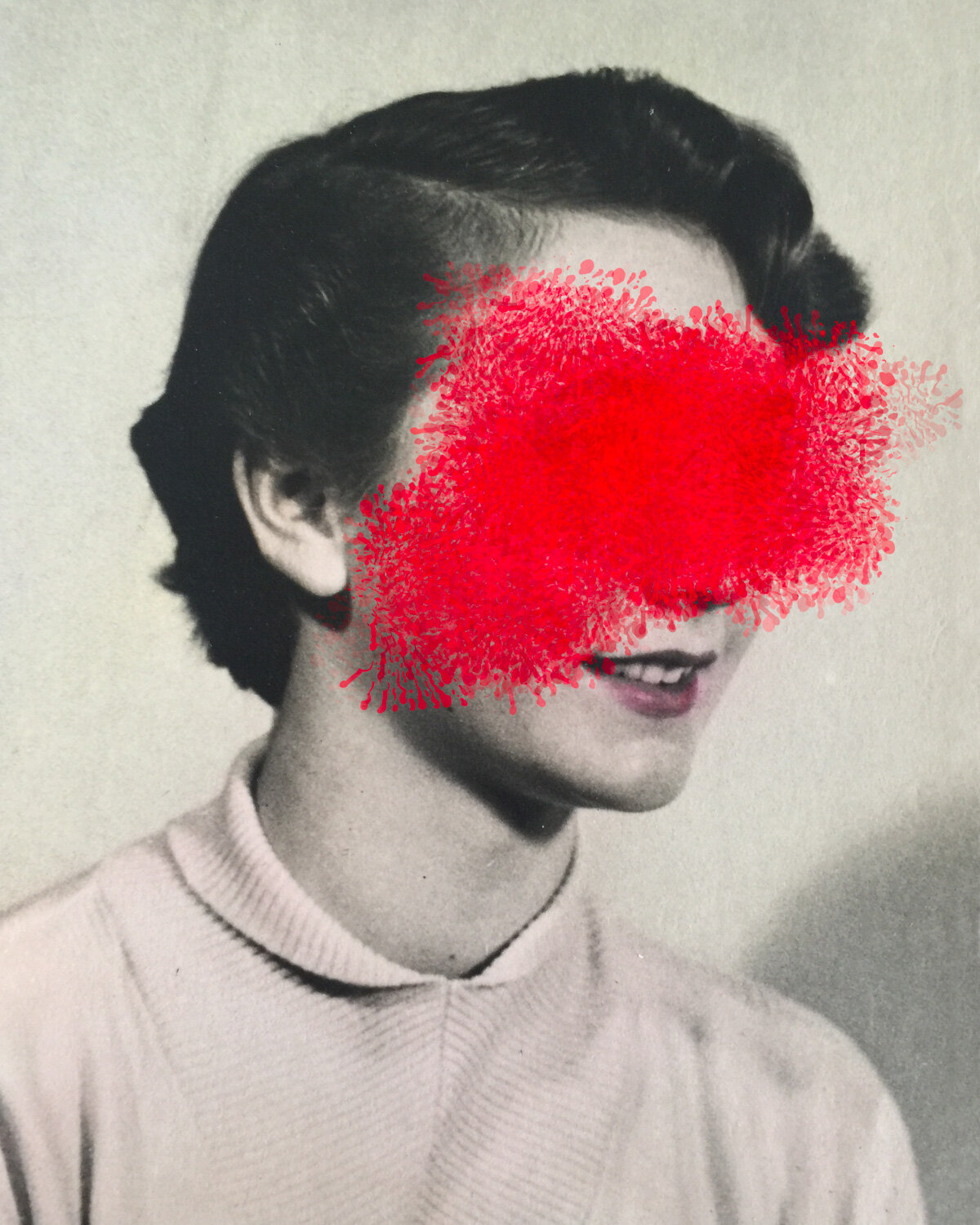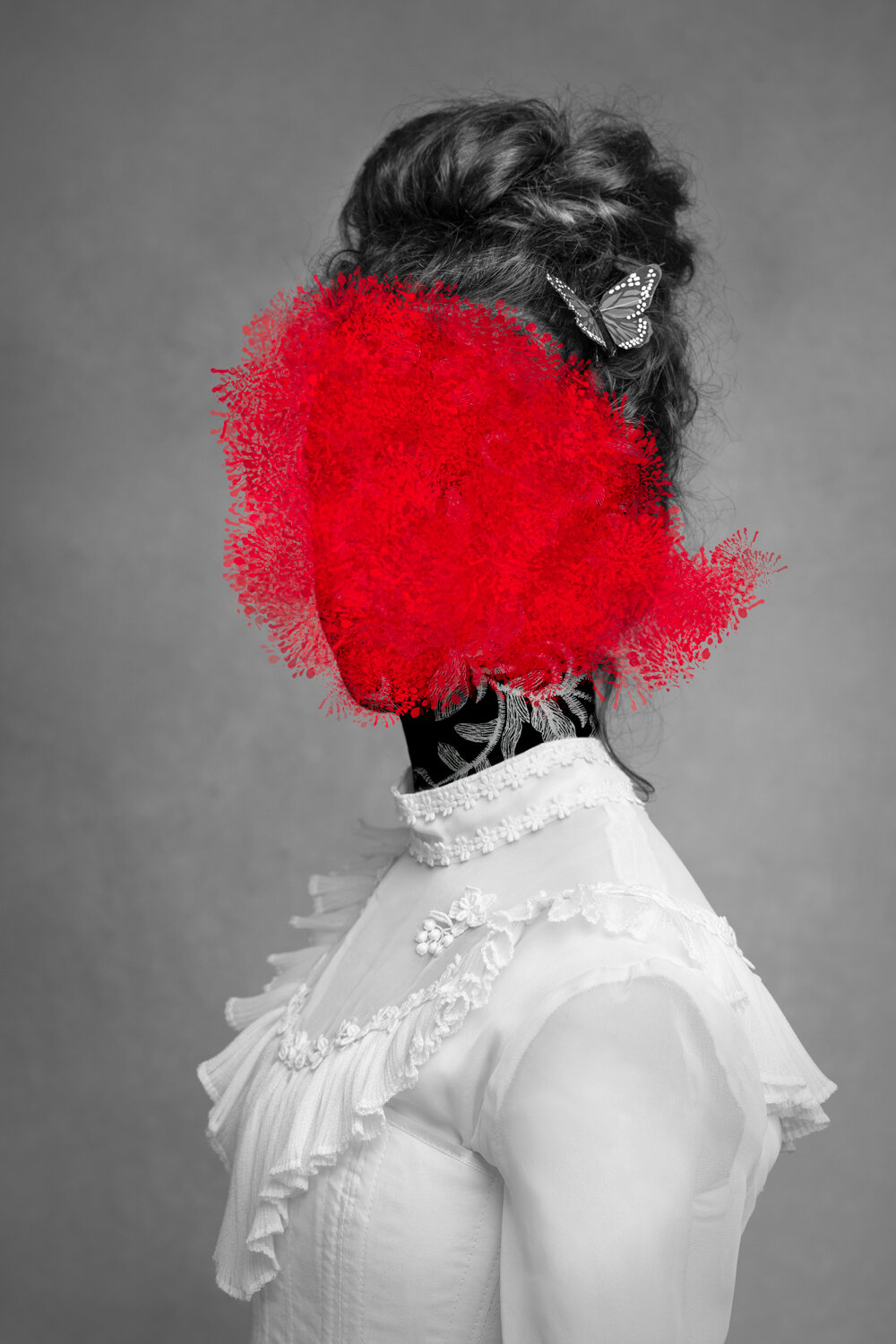 During the pandemic lockdown, I shot two different series. The first, "Sanctum," was formed on trail walks with my dogs. It was almost silent, with few cars on the roads and everyone avoiding each other for fear of COVID transmission. The birds reclaimed their domain; nature thrived all around the area. It was incredibly nurturing to be outdoors when the world was in chaos. And my studio became a sanctum from the outside world. This series is introspective, depicting lone, mostly anonymous forms in a private space of contemplation and reflection. There is an underlying element of faith in the shots. During that time, I found an old family bible with pressed four-leaf clovers inside the pages. This preserved "luck" symbol was welcome under the circumstances; I used the bible and clover in the series.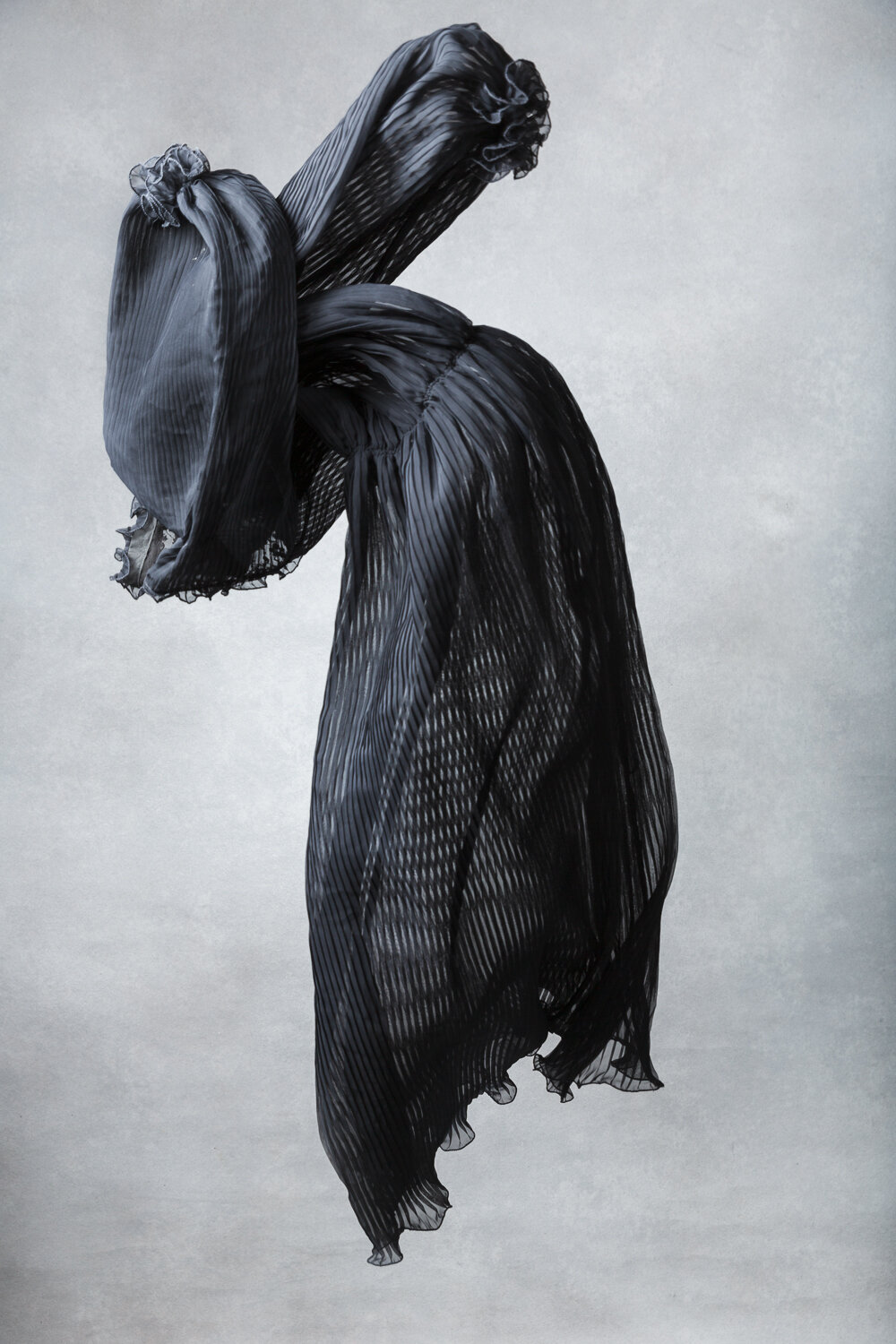 The Series "Hollow" was the second one I shot during the pandemic. It's difficult to forget the visuals coming out of Italy then. I made these images with empathy to honor those who lost their lives to COVID. The sway motion of the tree tops along my walks inspired me. As the treetops moved, the sound of the leaves reminded me of the rustle of a heavy skirt. I created an empty kinetic garment filled with life to render a human form suspended in time by using the camera.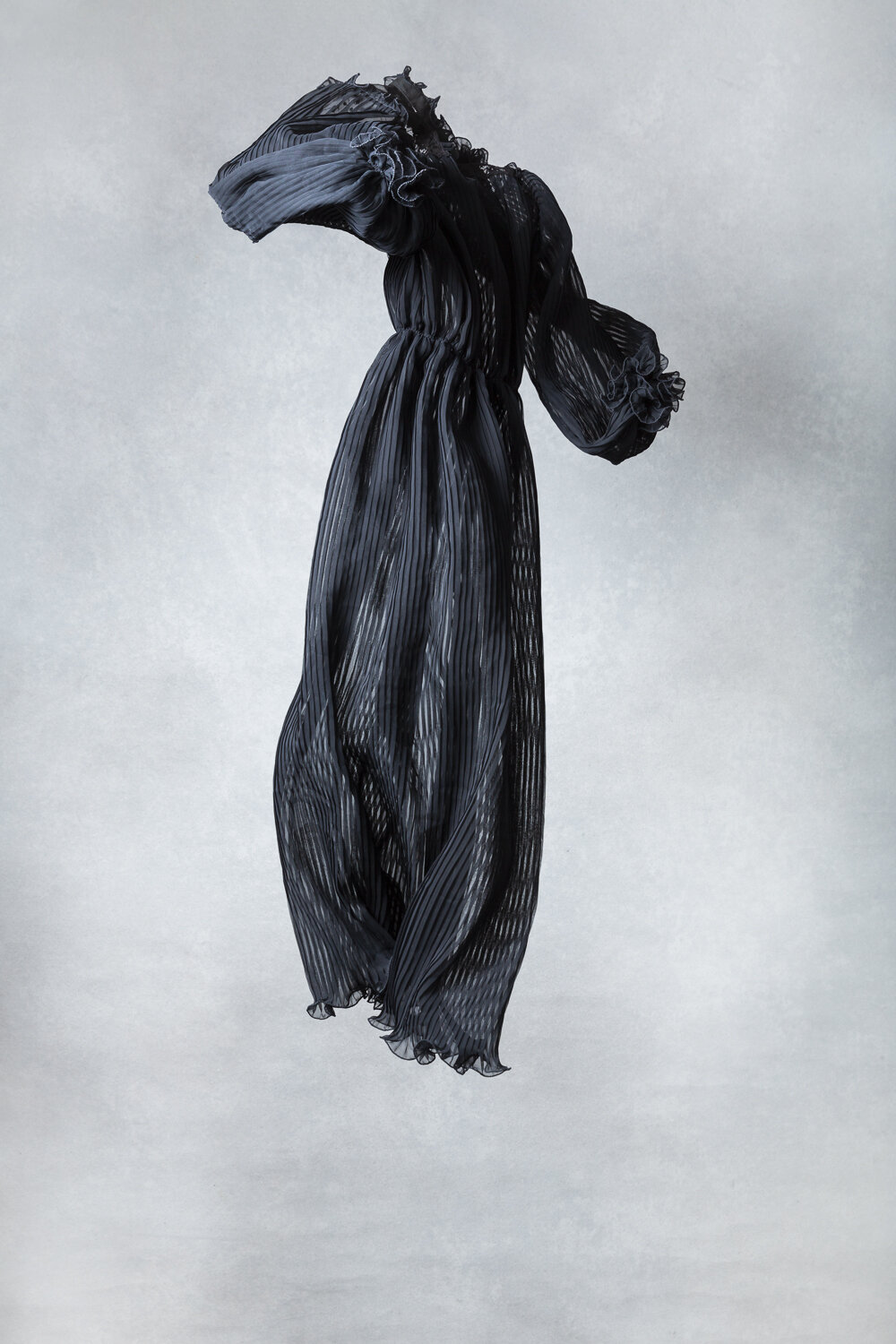 More recently, I have been helping my Mother prepare to move from the family home. It's been a prolonged process, sorting through 60 years of life and memories. At times, it's been overwhelming but ultimately defining and grounding. Each discovery–boxes of slides taken by my Grandfather, childhood photos, jewelry, personal documents, or items handcrafted by my Mother or Father–has gifted me numerous materials, giving rise to a series, "Familiarities." "Familiarities" was born from viewing slides taken by my Grandfather, Father, and Father-in-law. As I viewed images of holidays, prized flowers, marriages, and family gatherings, I felt a sense of poignancy at not witnessing these events and my children having no knowledge of them. My children never met their paternal Grandfather since they have always lived far from our extended family. My way to help to close this gap was by inserting them into family images taken in a different era and place. It's like having a chance to alter events and connect them with their family histories. I liken it to shuffling a deck of cards; the slide became the viewfinder. They were held up to the light by a home-fashioned holder with printed images of my children placed below. I then shot through the physical slide, which occasionally bowed and warped in the same manner that time became distorted due to my process of revealing a new narrative.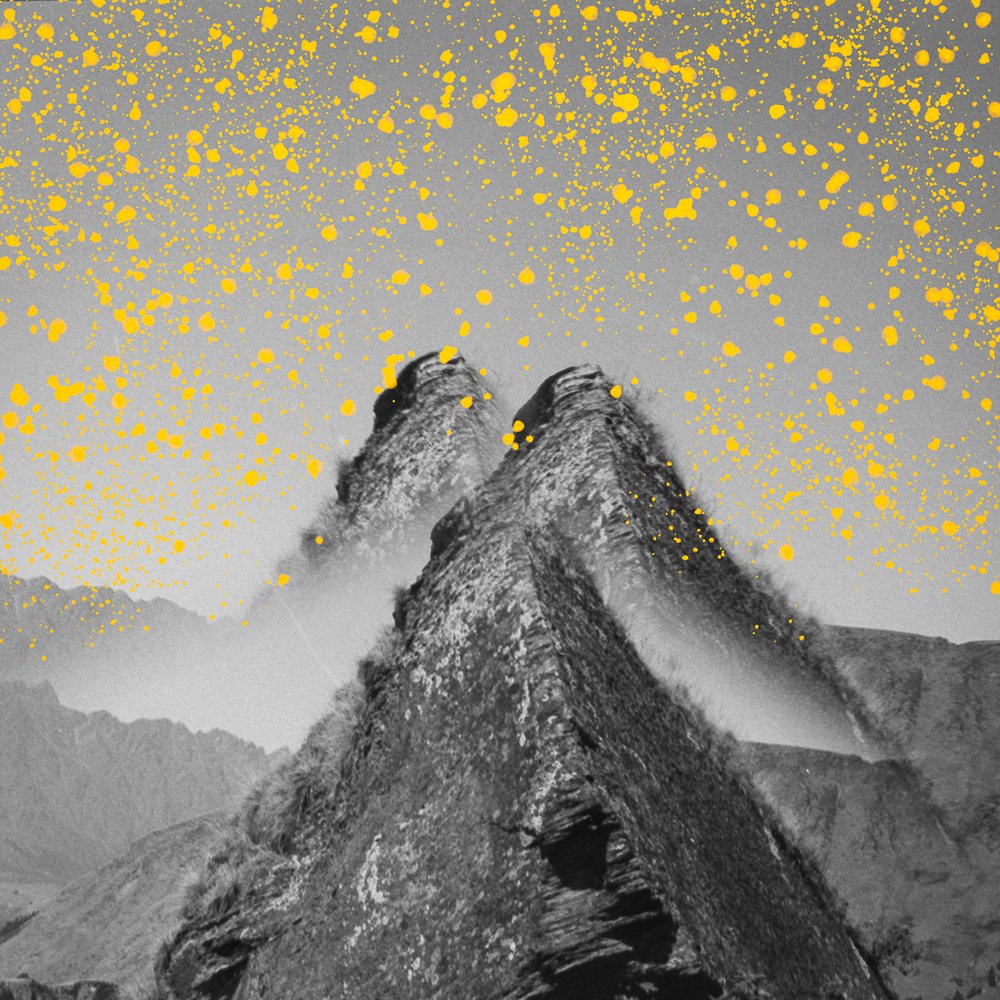 "Ancestral Motes" evolved after feeling more connected to my family history from recent discoveries. A lighthouse of sorts, the family home remained a constant throughout my travels in my 20s and 30s as I would return to visit my parents. Deep-seated notions of home, family, belonging, and life events surround and inform us at a subconscious level. The threads of each weave into our lives like dust settling on our skin. Compositing elements of where I currently reside with those that are personal and, at times, incongruous to this place connects me to my beliefs about home. I used my Father's Minolta X300 and a mirage filter sourced from his gear. My using his camera was an essential part of the process, as it felt like a collaboration and another connection to home.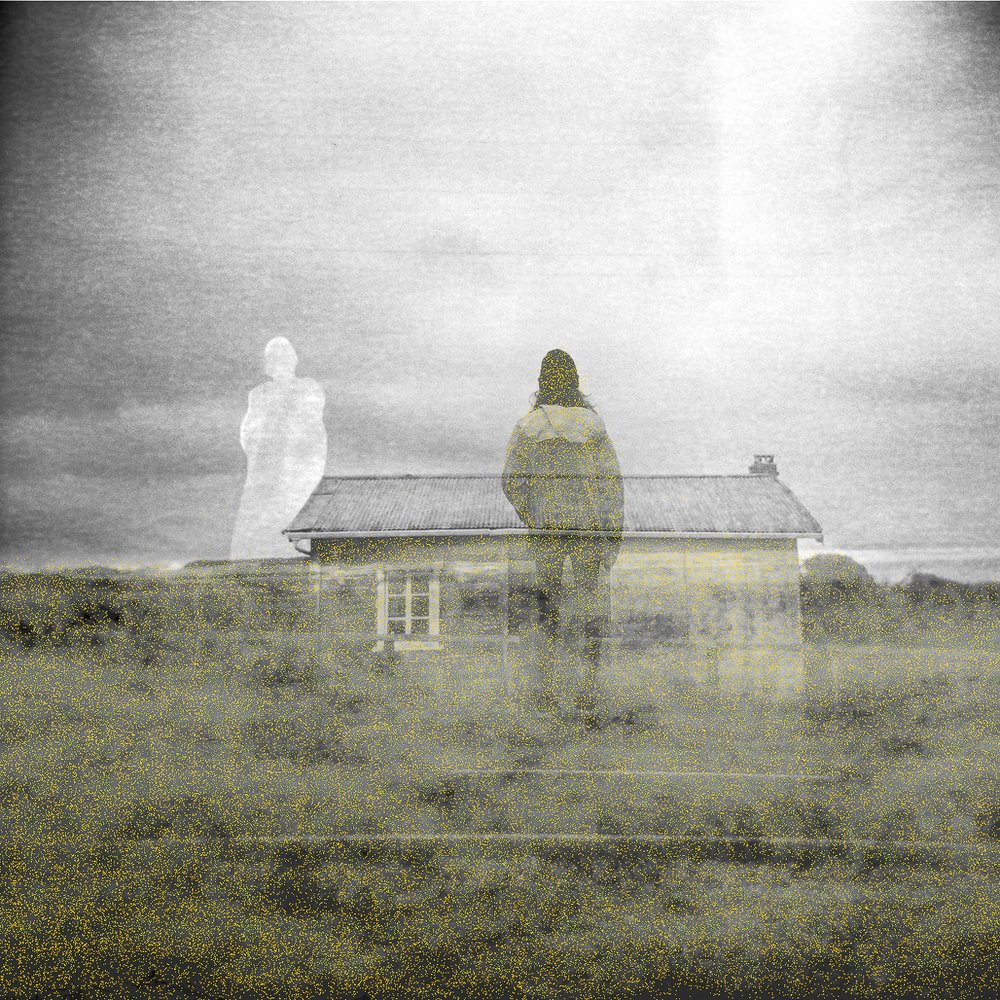 DNJ: Are your projects straight shots, digital or analog composites, or mixed with both? How/why/when did you start altering the work with embroidery and paint?
Some are straight shots; some are composites. I!m allowing myself the freedom to combine analog with digital, and I have embellished a few printed photographs I found in my Grandfathers belongings. I find it liberating not to limit myself to one particular thing; to explore outcomes by adding to or subtracting from the image. That has been a relatively recent development within the last two years. It's something I find very rewarding.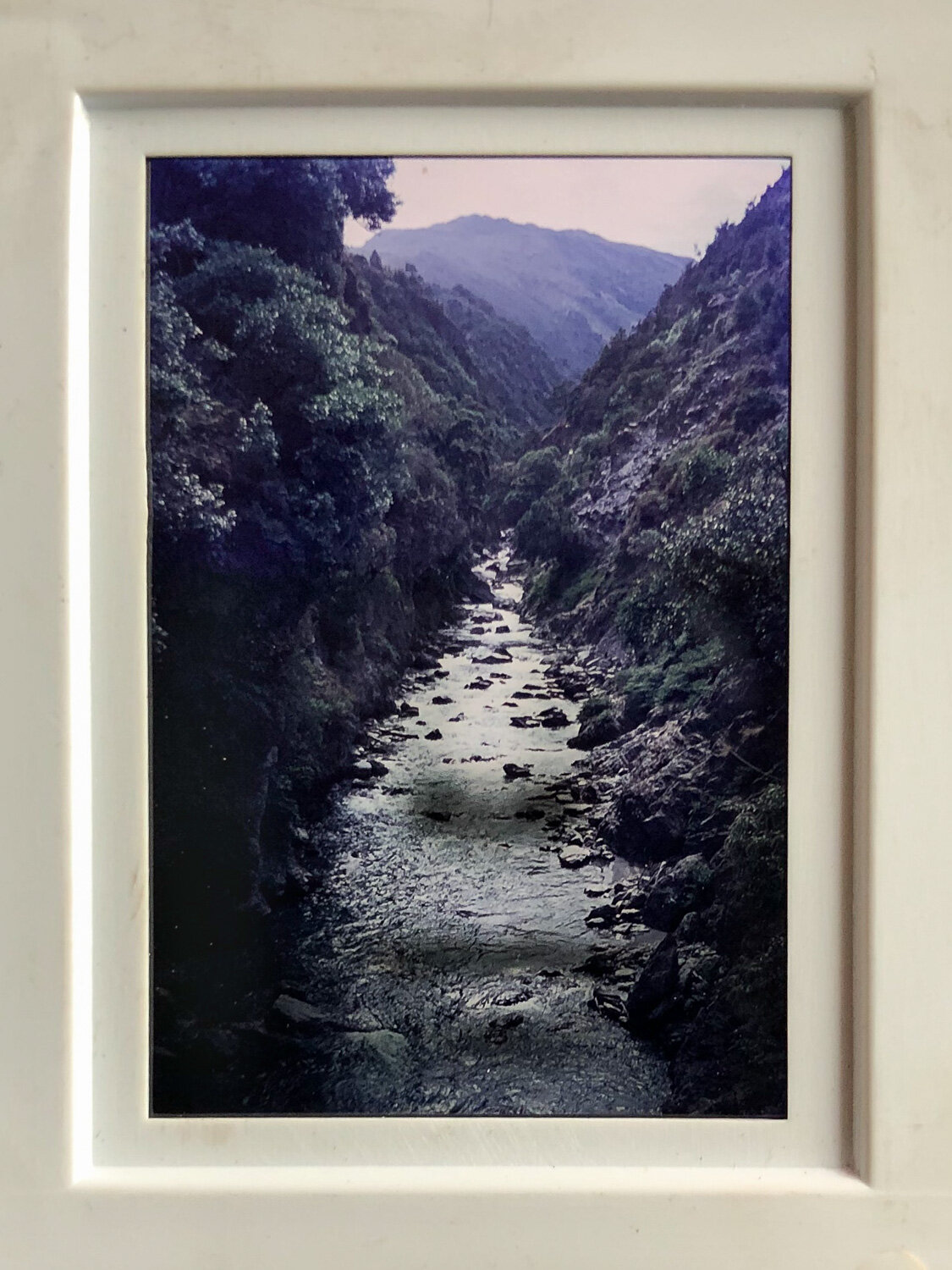 DNJ: Can you share your approach to creating the work?
SB: I put much thought before picking up the camera. Sometimes more than is desirable! I find writing down keywords valuable to help define my intention. I also create a mood board. I love shooting with Diana and Holga cameras, as they make such interesting and quirky images. There is an inevitable evolution during the shooting phase as I problem-solve. I spend as long as it takes to get the shot, especially in the studio. I am more fluid with film, though, as mistakes can be exciting and fuel a new and better direction. I often blend fabric patterns, or elements in nature, with my subjects to portray the many skins we wear, then shed during life. In "Bluebird," I combined a shot of my sitter with that of a Harrier wing. The latter is from the memories of birds my maternal Grandfather tended at his home and my childhood urge to be amongst them in their large enclosure.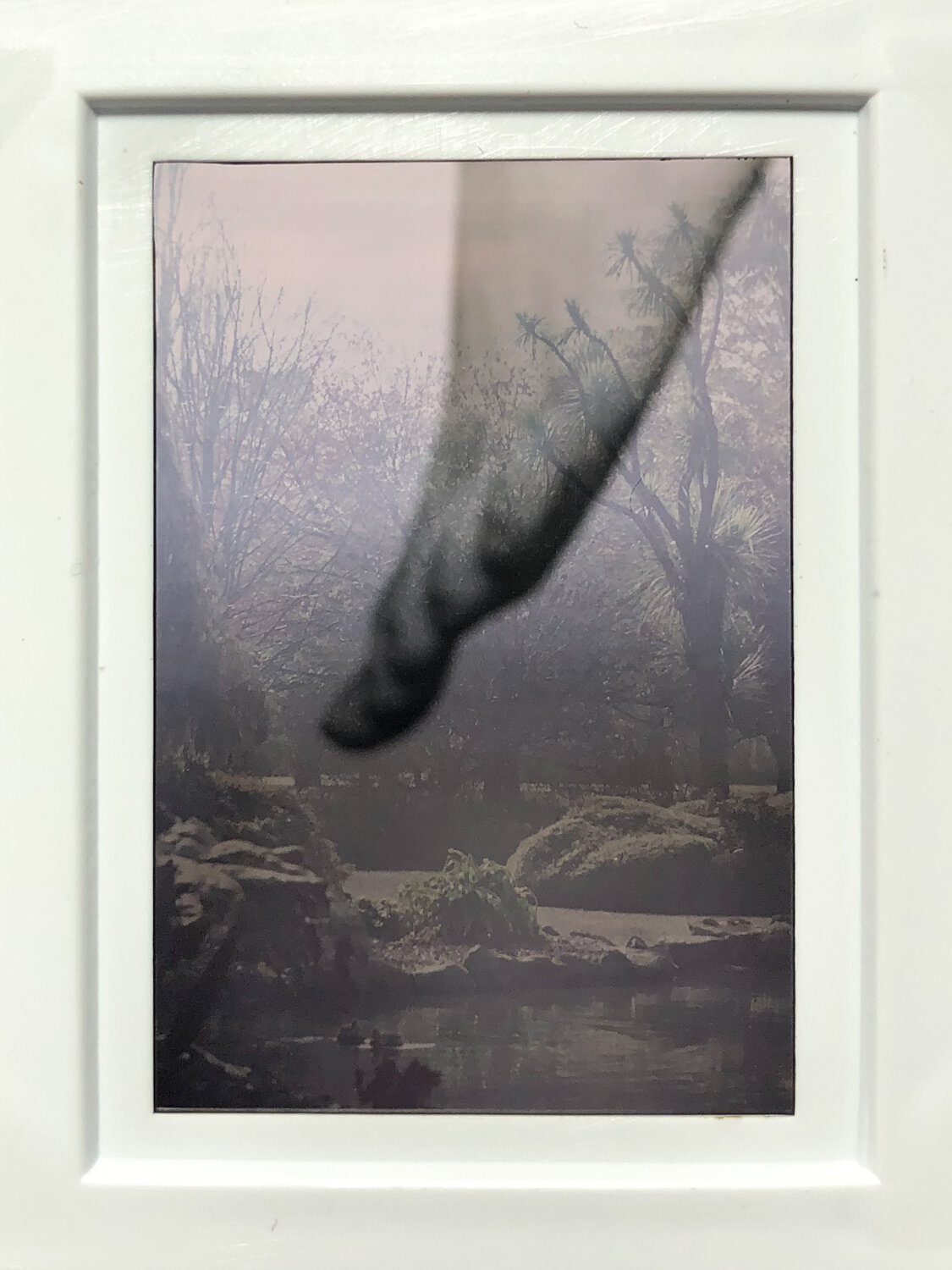 DNJ: What message do you intend to send out into the world with the work you make?
SB: Ultimately, I shoot for myself. It has to be meaningful or exciting to me, first and foremost. It is a lovely bonus if others relate to or enjoy what I do.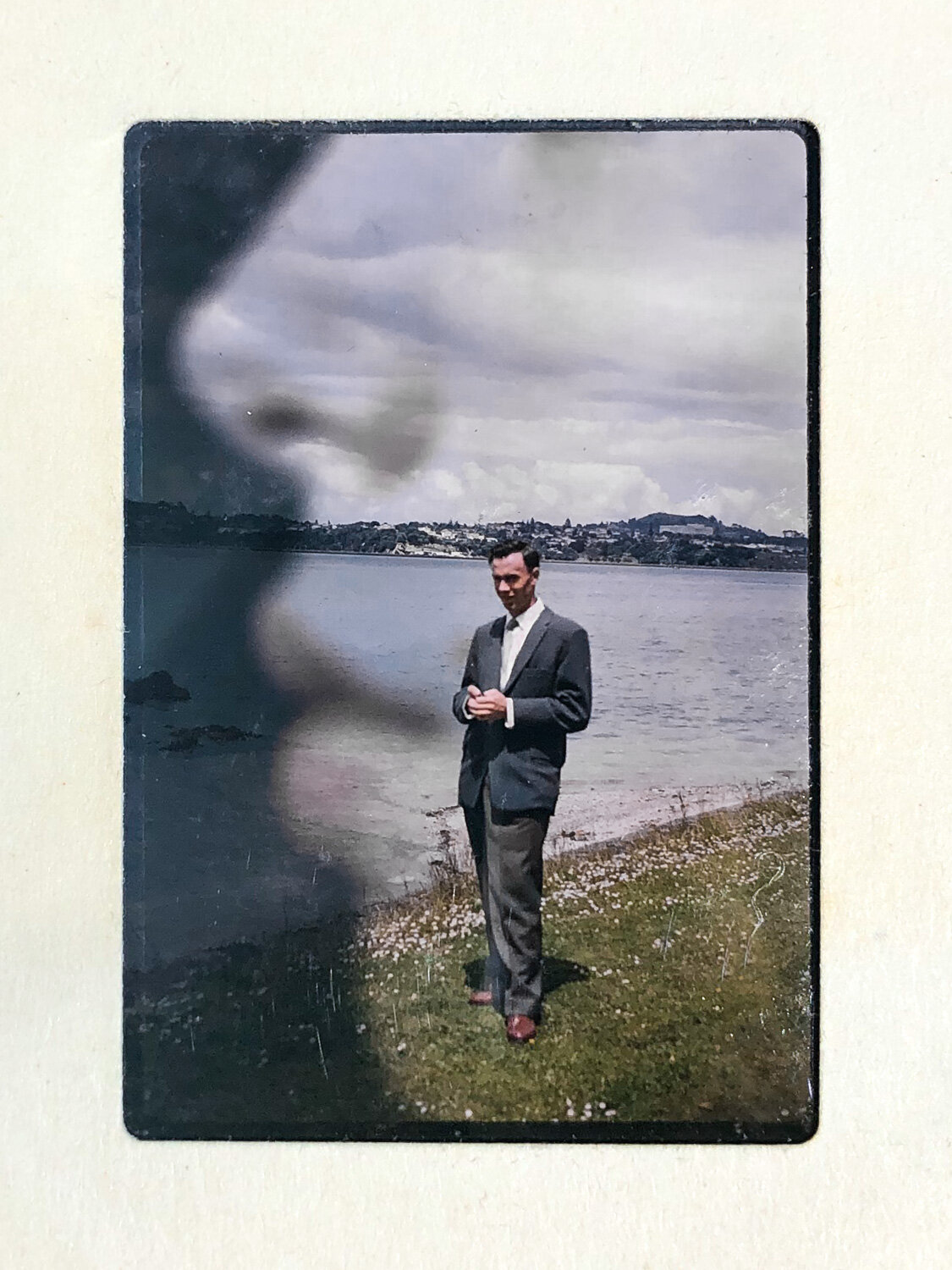 DNJ: What's on the horizon for you?
SB: I have recently started two new projects. One is a landscape project concerning the Southern Alps; the other is one I am making inside the studio, and it's only in its early stage right now. I'm continuing to create images with the Diana and Holga cameras, with the idea of creating a zine with them in the future.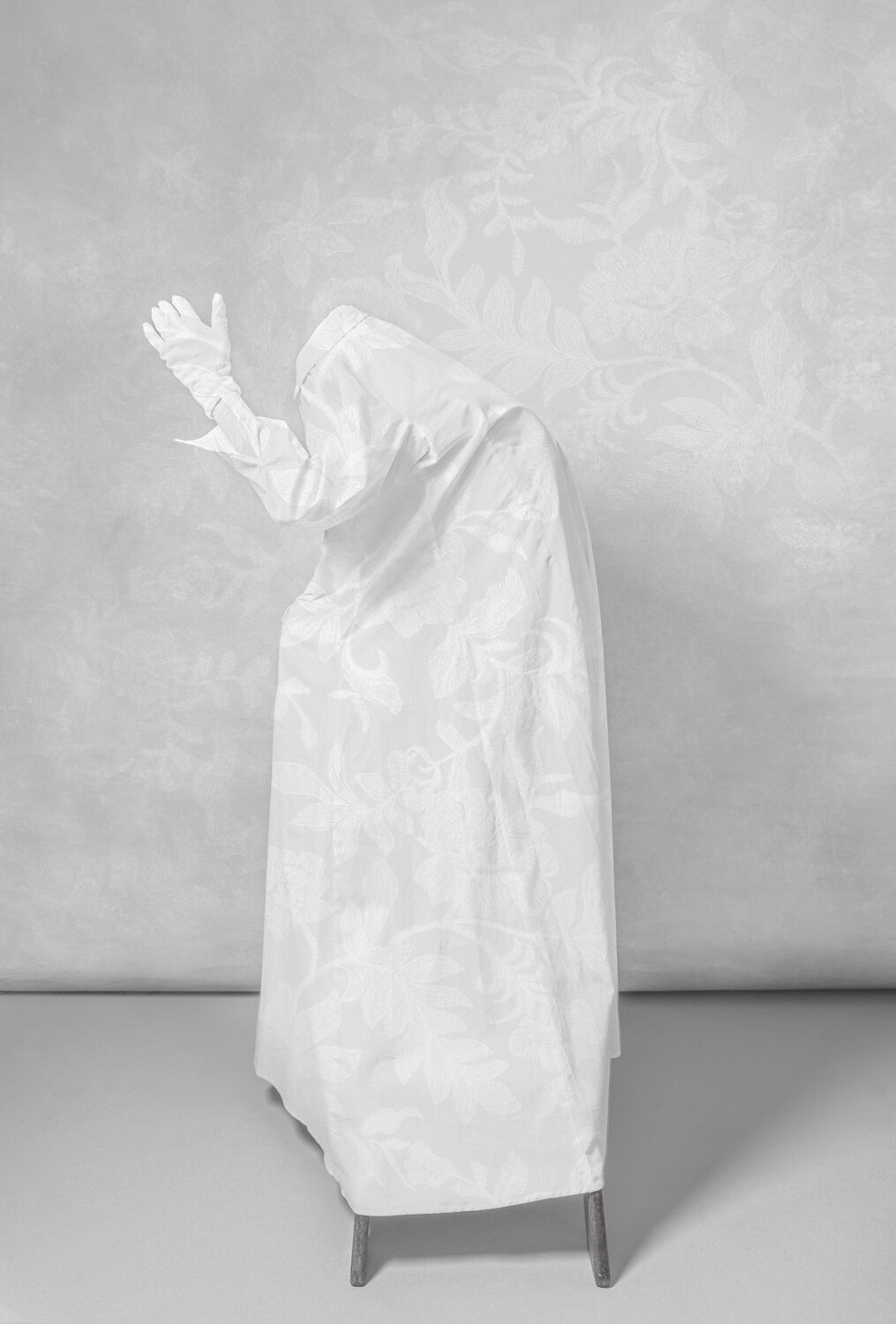 I hope that you, my reader, find the enigma and beauty within Bultitudes' imagery as compelling as I do. Thank you for reading.
SARAH BULTITUDE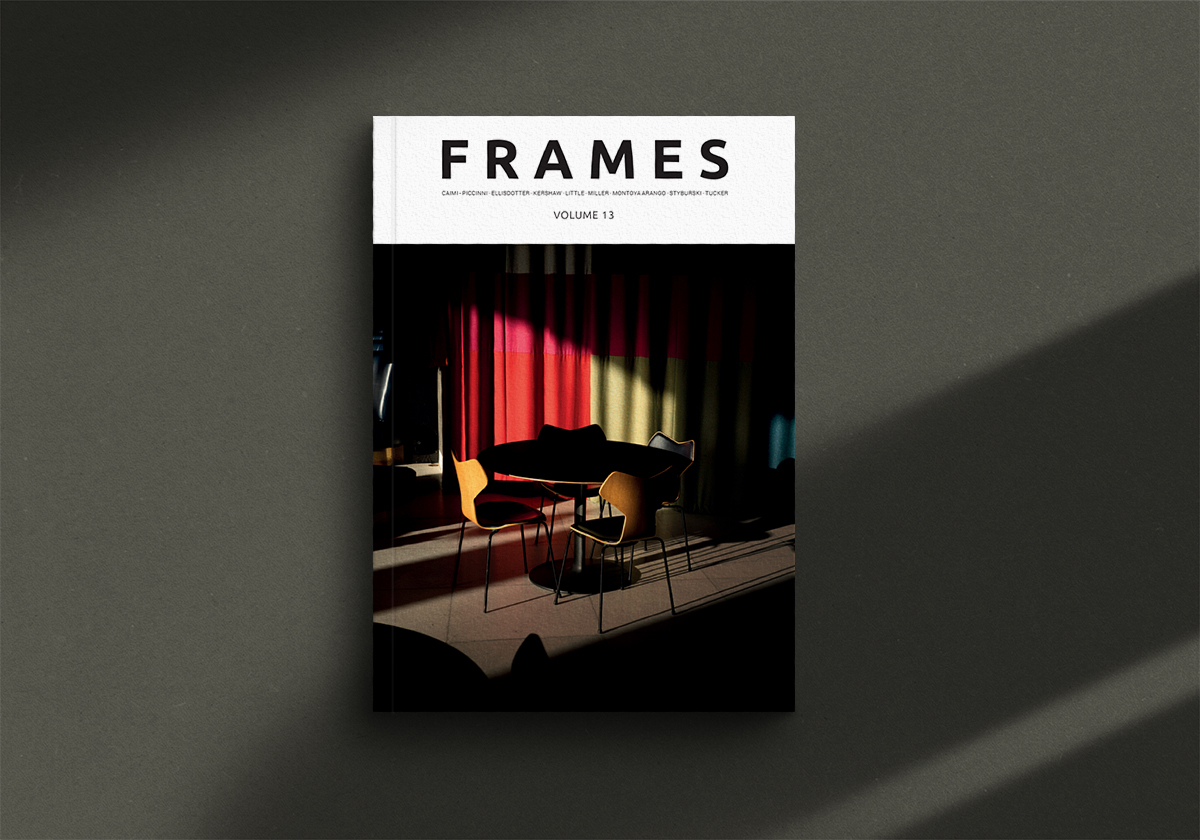 Every year we release four quarterly printed editions of FRAMES Magazine. Each issue contains 112 pages printed on the highest quality 140g uncoated paper. You receive the magazine delivered straight to your doorstep. We feature both established and emerging photographers of different genres. We pay very close attention to new, visually striking, thought-provoking imagery, while respecting the long-lasting tradition of photography in its purest incarnation. Learn more >>>
---