Wendi Schneider is a visual artist who lives and works in Denver, Colorado. She earned a BA in Painting from Tulane University in New Orleans, LA. Schneider's photographs are in the permanent collections of The New Orleans Museum of Art, The Center for Creative Photography, The Memphis Brooks Museum of Art, The Auburn University Library Special Collections, The Try-Me Collection, and numerous private collections. Her work has been published and exhibited extensively in solo and group exhibitions worldwide, including AIPAD and Art Basel. The list of galleries that represent her work is enough to make most of us green-eyed with envy. They include A Gallery for Fine Photography (New Orleans), Arnika Dawkins Gallery (Atlanta), Catherine Couturier Gallery (Houston), Galeria PhotoGraphic (San Miguel de Allende), Rick Wester Fine Art (New York), and Vision Gallery (Jerusalem). Additionally, Schneider sits on the board of the Colorado Photographic Arts Center.
Many years before COVID made Zoom an integral part of our days, Wendi Schneider and I participated in a memorable online video portfolio review session. One person participated in the event from her car while parked on a boisterous city street. As soon as we finished with her review, she seemed to disappear. But the car connection, with all its noise, was still there. It was odd, and as I said, incredibly memorable. Wendi and I, who had not met previously, puzzled over it via email afterward. A friendship over the distant miles formed from that day; I finally met her in 2019 at Photolucida. (With the pandemic, we have not seen each other again, except over Zoom, where we always seem to be at the same online events.)
Born in Memphis in 1955, Schneider grew up within a family of artists. Her grandmother and mother both painted; Schneider recalls the scent of turpentine as beloved as that of a rose. She characterized her childhood the way someone who lived bi-coastally, in Massachusetts and California, as I had, would have romantically imagined the unknown territories of the south. As told by Schneider, Memphis was lush, harboring large, green trees, four seasons, and "magnificent thunderstorms." (What kid can resist a terrific thunderstorm? I know I loved them!) I could easily relate to her description of her youth, myself born in a small town where everyone knew everyone's children, life. Given the era, the 60s, she was free to roam about the neighborhood, to explore, to stay out all day until her mom rang the brass bell, signaling that it was time to return home. She also was free to spend long days at the pool in the summer. Even as a child, her love of trees and the landscape were manifest. She said, "I spent time often beneath the weeping willow tree in the far corner of our yard. That was my peaceful place, the place where I had enough solitude to ponder my place in the world."
When I asked how she decided that art was the career she wanted to pursue, she surprised me with the revelation that it was not her first choice. It turns out, as a child, she aspired to a career as a singer. "I had a part in Funny Girl as a teen. Though I knew I had talent, I realized I was far too introverted to go down that path. I wasn't yet consumed by art as a child, though I loved it, along with history, books, and reading."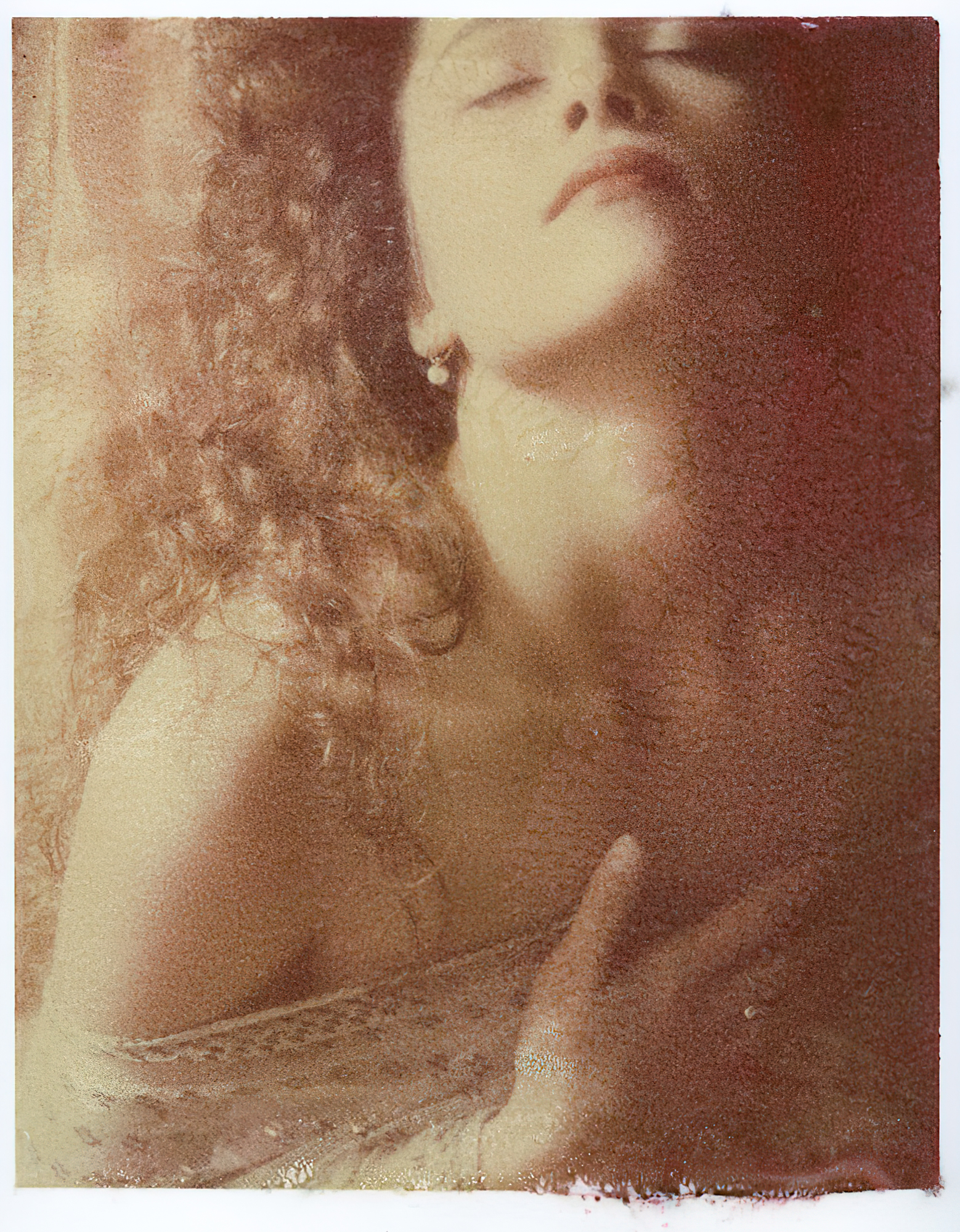 During her college years, Schneider first enrolled in classes at Stephens, falling in love with art history, primarily studying painting and applied arts. She later transferred to Newcomb-Tulane in New Orleans. She relayed, "I felt at home in the old, high-ceilinged painting studios; their floors splattered with paint. I loved drinking thick coffee with chicory and painting late into the night."
Immediately after college, she worked in the hospitality industry and continued painting. Three years later, a friend connected her to a job at the New Orleans Times-Picayune, where she worked in marketing doing illustration and design. While there, she picked up a camera to make reference photos of models and fell in love – with photography. Schneider quickly realized that she expressed herself more eloquently with a camera. She lived by a park near the river and loved roaming what she characterized as "wonderful old neighborhoods," camera in hand. An added plus was that photography happened faster than making her paintings did. But the final seal was the alchemy of the darkroom, watching the image emerge from nothing to magic. Who among us that has done darkroom work cannot relate to that? I haven't had access to a darkroom since I finished grad school in 2006, and I still miss that experience, almost 16 years later. There is something mystical about watching the images emerge there. And rather apt in Schneider's case: anyone who has seen her work knows that it contains an essence of mysticality. 

Eventually, however, Schneider missed painting and began working the surfaces of her photographs with colored photo oils. That led to bringing in the traditional oils from her past painting life, and she started building glazes of color on top.

During this period, Schneider continued working in design and photography in New Orleans. She later decided to move to New York, where she opened her own photography business. Now in her mid-60's, she resides in Denver and feels gratitude for all she has. 
Schneider says she works intuitively and always has. While working, she feels centered and spiritually connected, the working processes – layering, printing, gilding, and painting – becoming a form of meditation. Artistically speaking, she lives "for the state of flow in the creative process – when everything else disappears, and I'm completely absorbed in the process – at whichever stage of the process that may be."
Over the years, Schneider has included wildlife, female nudes, and nature and landscapes in the images she created. But over the past 6-7 years, she settled into a niche, creating wondrous landscape works, often printed on translucent papers, some gilded as well. She is most known for her States of Grace series, combining photography and precious metals to create impressions of vanishing grace in the natural world. Her work is influenced by her collection of turn-of-the-twentieth-century photographs, a background in editorial photography, and the landscapes of Memphis, New Orleans and New York. I wanted to know more about how she came to that as her primary focus, as well as more about her practice in general.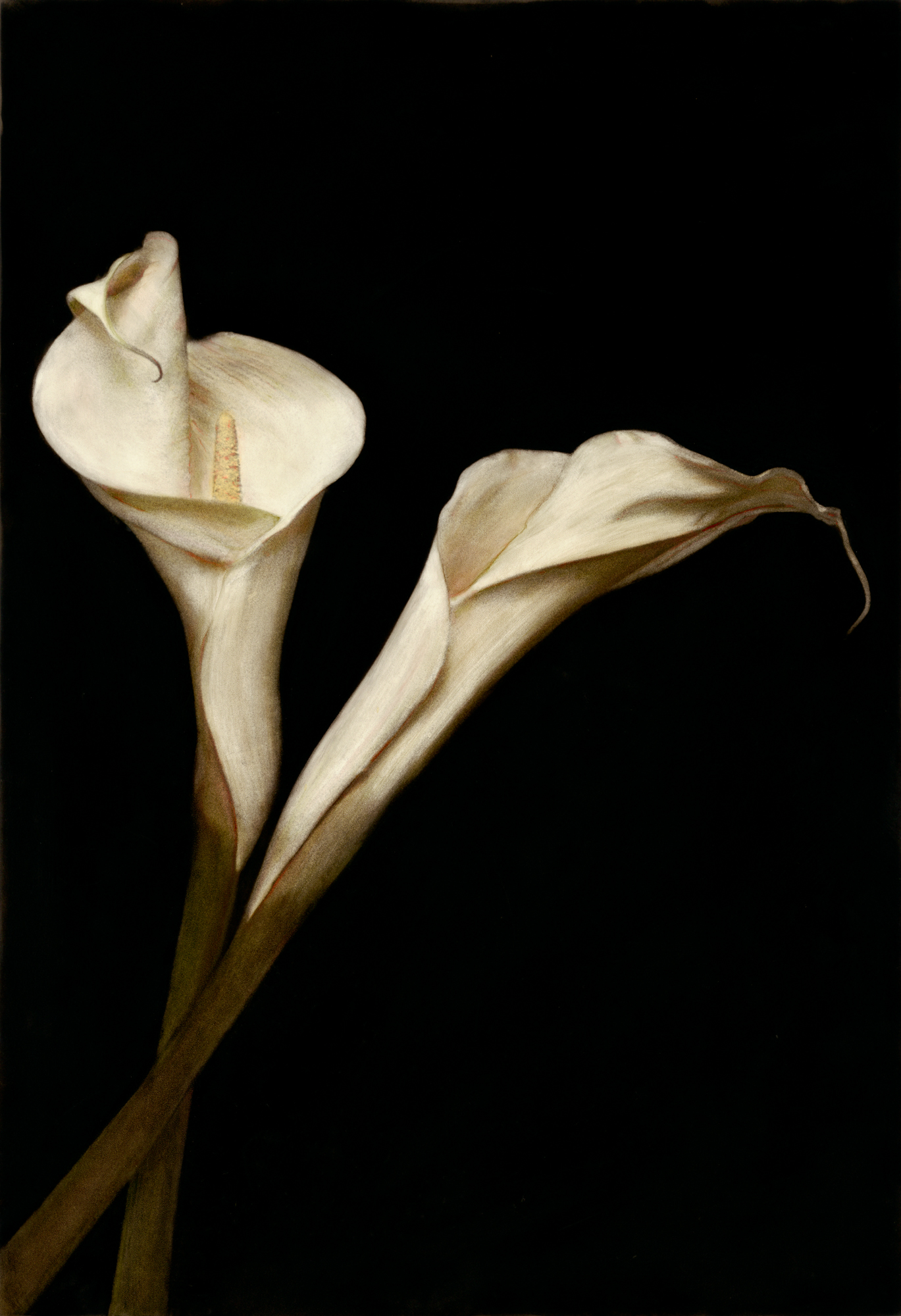 DNJ: What made you settle in, so to speak, on landscapes as yourprimary focus over the past few years?"

WS: A few years ago, I fractured my right shoulder; since April 2021, I've also been dealing with chronic pain in my neck and head. It's slowed me down and kept me close to home, but I'm adapting. Before the pandemic, while I photographed much of my work while walking our dog, also I photographed when I traveled and traveled to photograph.
I usually walk at dusk, soaking in the sounds and views that calmed me in childhood – the rustle of leaves, the sound of the wind, the earthy scents of the bark and leaves of each season, the flowers, the detritus in the cracks in the sidewalk. There is a melancholia and nostalgia – imagined histories in the old houses – dusk feels heavy with history, promise, and sadness as the days end.
When I'm not shooting at dusk, I often make my images look and feel like twilight. "Evenings with the Moon," which I began in 2018, contemplates the power of universal experiences to unify and find transcendence, engaging the moon as a muse. Printed on translucent vellum or Japanese Kozo and gilded with precious metals, the subjects echo the luminosity of their celestial inspiration. My images of the night draw on the metaphor of darkness and light to express our shared longing for freedom, peace, love, and harmony amidst the chaos of the world. This synthesis of form and content, paired with poetry and music, encourages the viewer to consider the commonalities in our collective consciousness.
I'm nurtured and restored by nature. I used to despair when the leaves fell, but when I began photographing raptors around 2012, I realized I could spot the great horned owls and others on their nests. I grew to appreciate the abstractions of the bare limbs against the sky. I now see the influences of the spare lines in the stunning Japanese prints and paintings created by some of my favorite painters and photographers. The details of my current subjects echo the whimsical organic lines of art nouveau and the elegant, graceful lines of the weeping willow branches in the wind. The trees are expansive (and now endangered).
DNJ: As we slowly emerge from the pandemic, what's next on the horizon for you?
WS: I have a few ideas for new works for which I plan to incorporate both new and existing images. I started to work on the surface once again. Most of all, I have been busy creating work for four upcoming solo exhibitions. I also would love to make a photo book in the coming future.
DNJ: What message do you intend to send out into the world with the work you make?
WS: I don't often think about putting a message out there. I do the work for myself because I need to. It's a celebration of all the senses anchored in the visual. That's what draws me in; it's meditative. If my work can make people slow down and take a deep breath – if it elicits a sigh or a fond memory, that's icing on the cake.
Now, however, I'm haunted by climate change and the loss of so many species – so if I can remind others of what we have and what we are losing, so be it – my work is testament and tribute, adoration and obligation.
DNJ: Your latest series, "Into the Mist," continues to explore your connection to the natural world. Would you share your approach to creating that work?
WS: As summer 2020 drew to a close, I craved the feeling of being deep in the woods. Although I harbored some pandemic-related fears about it, I traveled to visit my sister in the mountains of NC. That is where I made the images for this work.
While I often use different papers among my editions, I will most likely stay with Kozo with this collection. I love the way the shimmer and sparkle of the gilded Kozo prints echo the dappled light that illuminated us through the trees as we drove, reminiscent of the flickering light of the early films I still enjoy watching.
This is the first time I chose to work with a limited palette and treatment, an idea I had considered for years. I worked on the images on my iPad and my computer, layering color and texture. It's a meditative process, and I usually create more than a few variations.
I often print the same image differently or choose to work with one of the initial variations. Because I rarely print images the same way twice, each print within the edition is a unique variant.
This work is significant to me for another reason: my brother-in-law drove me through the woods during my trip there; he was recently diagnosed with cancer, which he is fighting right now. It's impossible to separate the work from my feelings about that.
I hope that I have given you an exciting glimpse into the heart and art-making process of Wendi Schneider. I want to end by presenting images from the Into the Mist series, accompanied by her statement about this work. The work is quiet, understated, and above all, utterly peaceful. I'm quite sure you will find it as sublime as I do.
Into the Mist – Project Statement
In Into the Mist I offer glimpses of respite amidst the vague unknowing in the time of COVID. I ventured to the mountains of North Carolina as summer ended in 2020 to find a reprieve in shinrin-yoku as the Japanese call forest bathing – seeking serenity and balance as practiced by a multitude of cultures for thousands of years.
A quiet pilgrimage among the trees revealed the beloved fog that comforted me as a child growing up in the South. Embraced in a vapor evocative of the melancholy light of dusk, it was as though the clouds sighed an amorphous, dewy veil over the lush woods. I felt outside of time as we drove along the winding road, photographing through the windows and myriad layers of love and loss. Moving and still – it was a blink in the continuum of history, in a period like no other in our lifetime.
Cloistered in my studio upon my return to Denver, I was transfixed in transforming these fragments of time. Informed by my background in painting and art history, the images were layered digitally with a limited palette of color and texture, delicately enhancing the muted verdant views to evoke the mystery and wonder that permeated my senses.
The images were printed with archival pigment inks on Japanese Kozo paper – made from the inner bark of mulberry trees. White gold leaf was then applied on the verso, infusing the artist's hand and suffusing the images with the implied spirituality of the precious metal. The filtered, dappled light that glimmered through the branches is echoed in the shimmer of the gilded prints. With this meditative process, I explore what I feel as much as see. I follow intuitively where each image takes me, honoring the variations within the edition to elevate the ephemeral. Senses enveloped, I am immersed in a state of grace.
– Wendi Schneider
WENDI SCHNEIDER
WEBSITE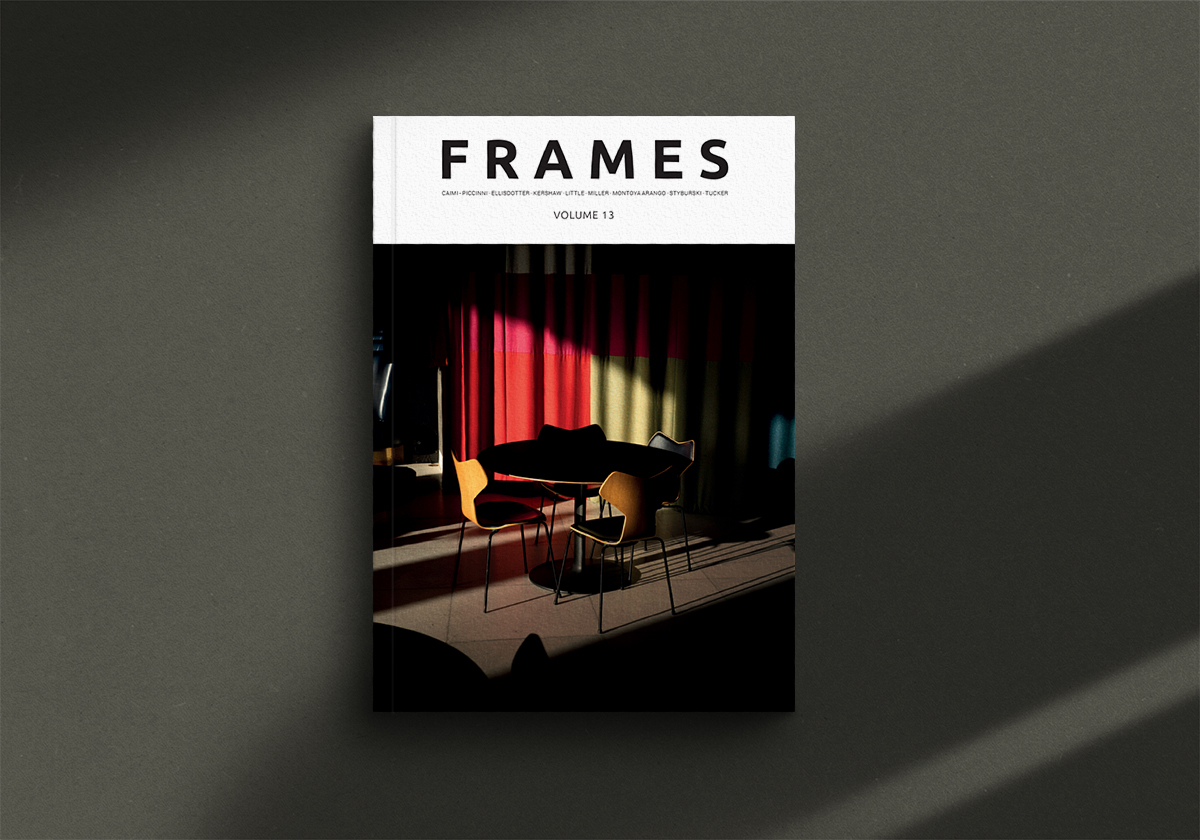 Every year we release four quarterly printed editions of FRAMES Magazine. Each issue contains 112 pages printed on the highest quality 140g uncoated paper. You receive the magazine delivered straight to your doorstep. We feature both established and emerging photographers of different genres. We pay very close attention to new, visually striking, thought-provoking imagery, while respecting the long-lasting tradition of photography in its purest incarnation. Learn more >>>
---