This is going to be a very short review of a product I have come to love.
Notice I did not say "book."
The Street Photography Challenge is not a book. Instead, it is a set of cards. Roughly 3.5 x 5 inches, each card has a photograph on one side and a challenge on the reverse. There are 50 cards and a nifty box to contain them.
---
"The Street Photography Challenge" by David Gibson
Laurence King Publishing, 2022
review by W. Scott Olsen
---
I should say here at the outset that I am decidedly anti-gimmick. This is the type of project that would normally bring out my cynicism if not outright disdain. Flash cards do not strike me as a productive way to forward photography.
Of course, I would be wrong. These are not cards to carry while out shooting. Nor are they cards to memorize for some future field examination. These cards are, instead, for those quite moments back home when we are planning or simply dreaming about the next time we go out. These cards are meant to keep our imaginations, and our sense of possibility, as open and wide as possible.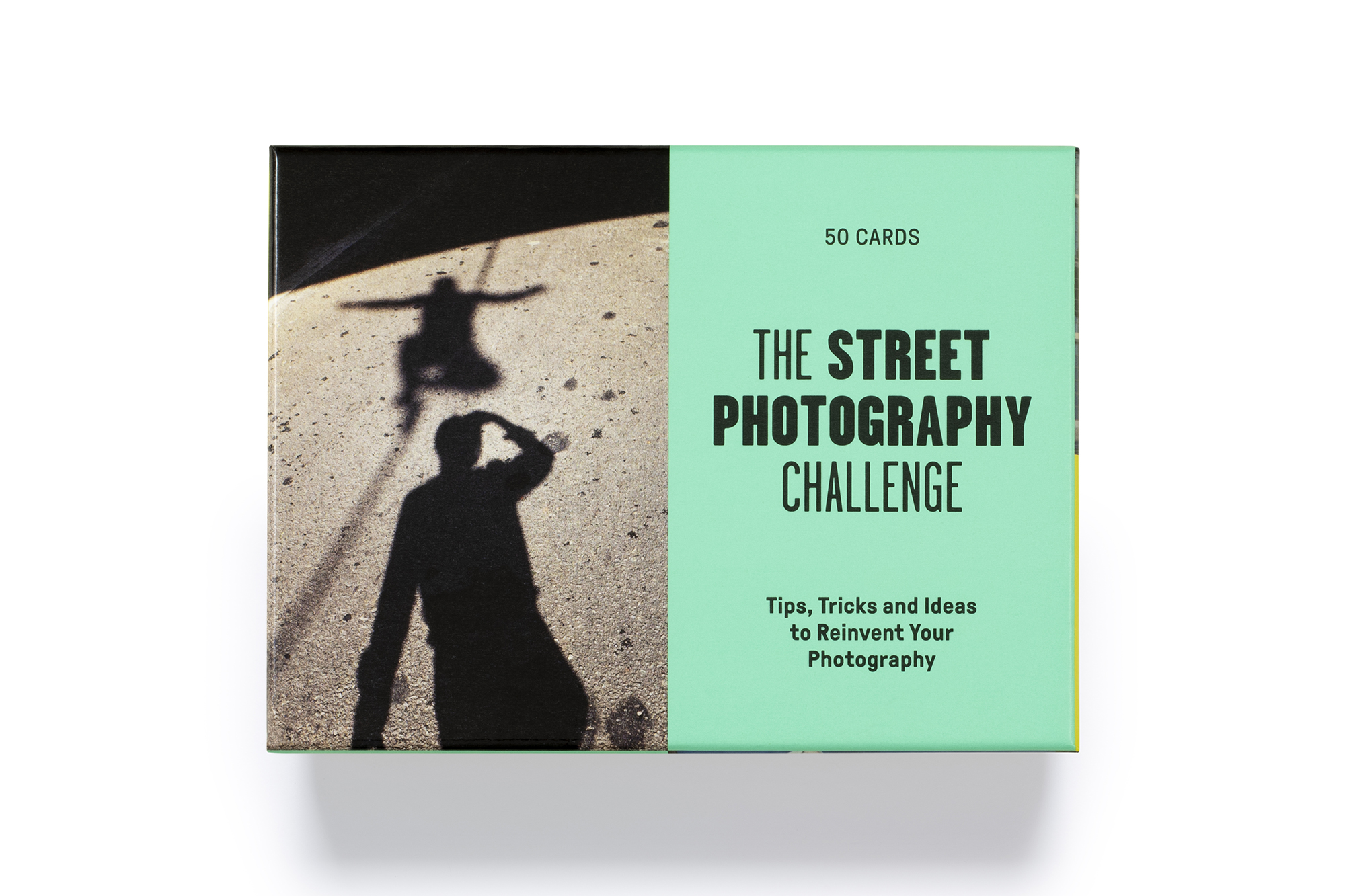 The images on one side of the cards are all instructive. None of them will win a competition, but that's not the point. Instead, they illustrate the bit of advice on the card's other side. Many of the advice topics are basic: "Photograph a Couple Together," or "Use a Reflective Surface to Create a Double of Your Subject," or "Photograph Someone Looking Directly into Your Lens," or "Photograph a Scene Where an Object or Person Blocks the Expected View." However, many of the cards also bring up ideas that had not occurred to me. They are not profound; they simply were not part of what I look for. For example, "See Dogs as Geometric Shapes" and "Twist Colours and Shapes with Bokeh." (In my own defense, I use bokeh all the time to set off the real subject. I just had not thought of the bokeh as its own subject.)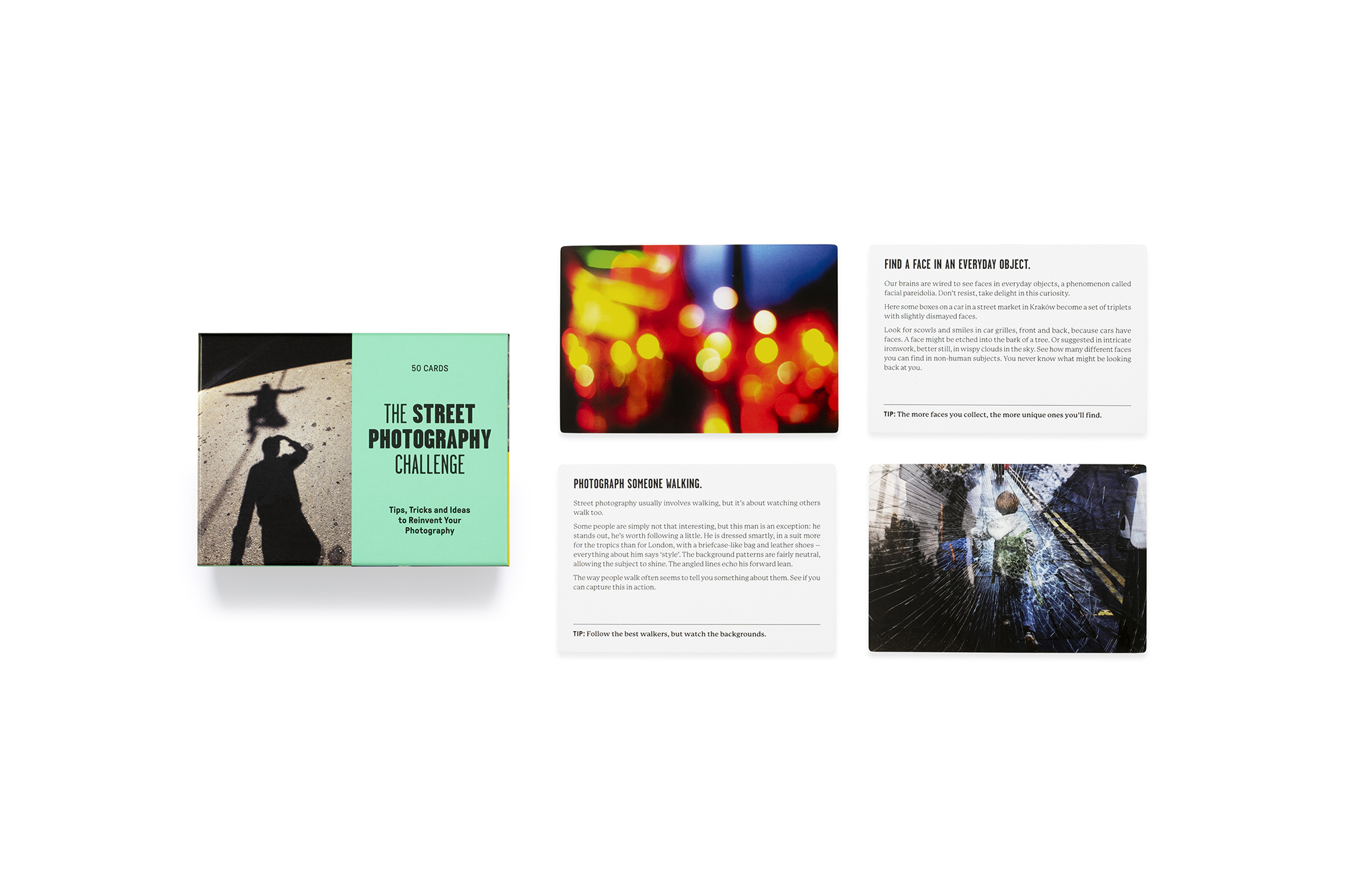 Here the full text on the back of the dogs as geometric shapes card:
Dogs are like moving calligraphy. They meander and follow their nose, with or without their owners. Interactions with other dogs introduce more shapes, and shadows like accents.
This dog, photographed on a sunny street, is half out of the frame, but the lines and curves of its body and tail are graceful, like a horse. The interaction of animal and shadow creates interesting graphic shapes.
Consider the shapes of dogs from all angles, and remember that you don't necessarily need to capture the whole animal to create a compelling image. See if the owner adds a complimentary note to the image with a coat or scarf. Look shapes, for moments of elegance and unusual interactions.
Tip: See dogs as silhouettes – the more dramatic, the better.
I went through these cards one evening, and discovered I enjoyed being reminded of even the most common sense and obvious elements of street photography, and I found myself wondering how I would apply that bit of advice specifically to my walks. Sure, I know about using roadway zebra stripes as a visual element. But wait, do we have any of those downtown? And so on.
Some cards as simply inspiring quotes by masters of street photography. For example, "I really believe there are things nobody would see if I didn't photograph them" says Diane Arbus. "All the technique in the world doesn't compensate for the inability to notice," says Elliott Erwitt. Garry Winnogrand reminds us, "The photograph should be more interesting or more beautiful than what was photographed."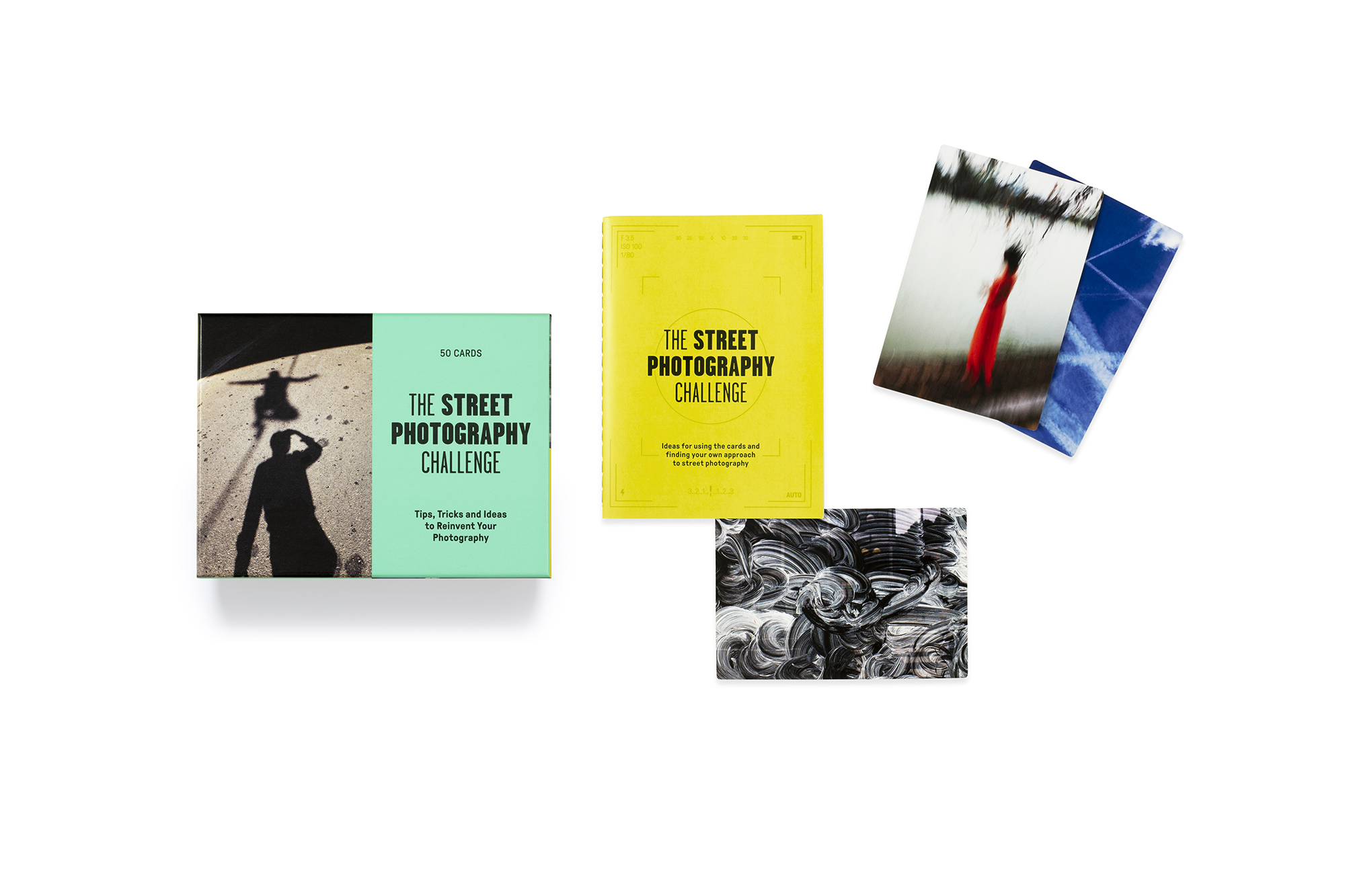 Perhaps the best bit of advice in the series comes from Joel Meyerowitz. "You fill up the frame with feelings, energy, discovery, and risk, and leave room for someone else to get in there."
Each quote brings a smile and a challenge.
For the experienced photographer, this deck of cards is simply a fun way to be reminded or to prompt new ideas. For the less experienced artist, this collection should open new ways of thinking about the visual subject. No matter for whom, the deck is a lot of fun.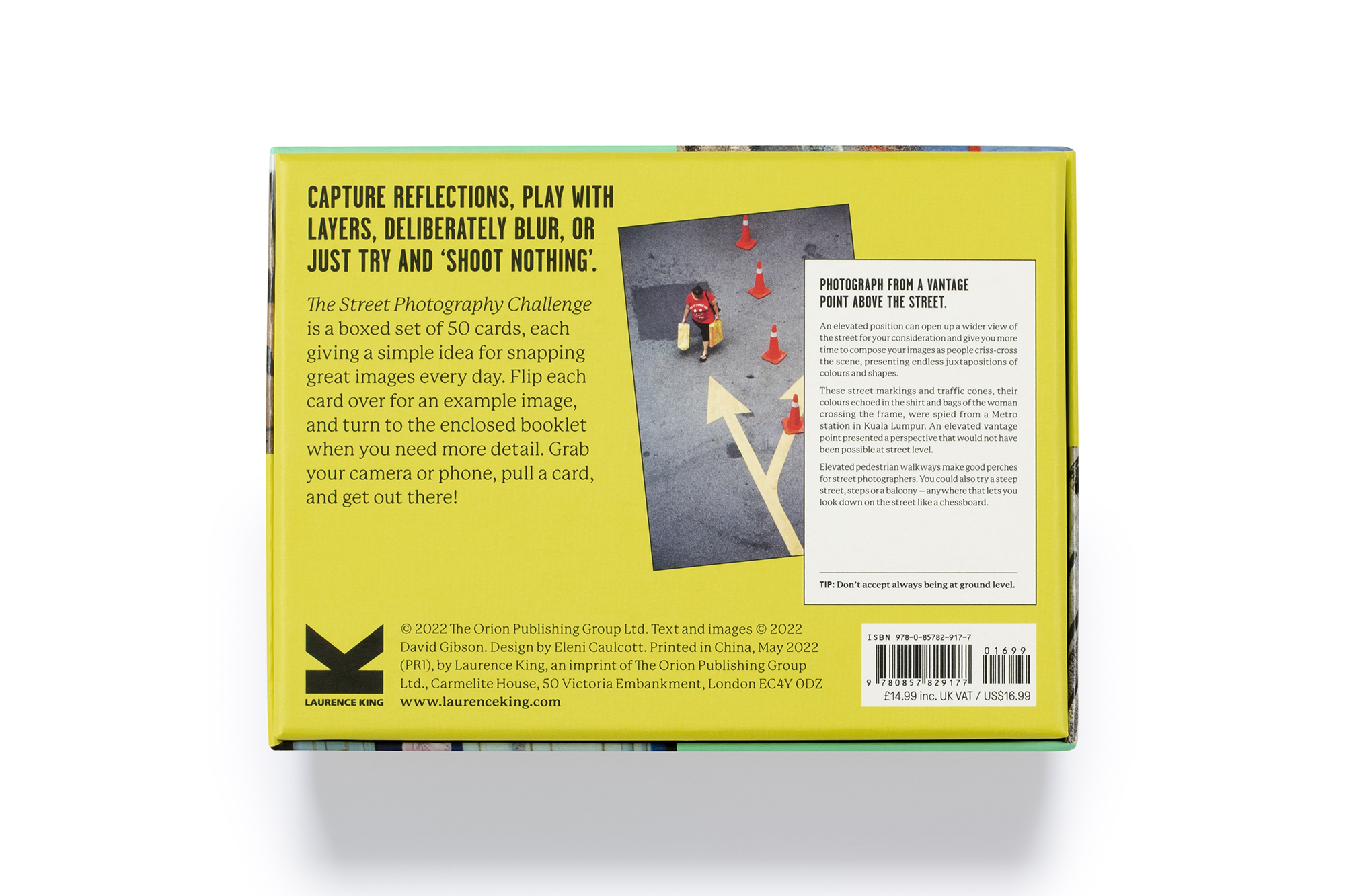 A note from FRAMES: if you have a forthcoming or recently published book of photography, please let us know.
---
FRAMES Magazine
Every year we release four quarterly printed editions of FRAMES Magazine. Each issue contains 112 pages printed on the highest quality 140g uncoated paper. You receive the magazine delivered straight to your doorstep. We feature both established and emerging photographers of different genres. We pay very close attention to new, visually striking, thought-provoking imagery, while respecting the long-lasting tradition of photography in its purest incarnation.
Learn more >>>
---