Since I visited India as a student in 1979, I have been fascinated with the country and its people. The richness of the colours textures and the wonderful tolerant and hard working people are – in my view – unsurpassed. I have made several return trips since and although India has dramatically changed in many ways, other aspects have remained constant. Second class unreserved rail travel being one of them.
I have had some success with railway images like this in the past, but lighting can cause some problems. On this trip to India I utilised my previous experience with the aim of getting a perfect through-the window-train-image before inevitable modernisation changes things forever.
The image was captured at the Old Delhi railway station just before departure. The train and lighting conditions were carefully selected so we had an old train and avoided background highlights from the other side of the carriage. I chose a large aperture and around 100mm focal length which gave me a relatively shallow depth of field and did not distort the facial features of the main subject. Although it is unpredictable at times, you may be told not to take photographs on stations in India, so it is wise to think about what you want to achieve before starting to shoot.
This is the best of the images from that day and I was fortunate to achieve the direct gaze of the main subject with a wonderful expression along with the position of the rest of the family in the background and the two other children also looking at the camera with a curious look. Getting the right point of view to line up the eyes with the bars on the windows was important. The complimentary silver blue and red tones are also very fortunate. Very little post processing was required.
What do you think are the TWO most impactful features that make your image a good photograph? Don't be shy!
The children's eyes and the expression and eyes of the main subject along the colour combination make the image for me.
If you would be able to make this photo once again, what would be the ONE thing you would like to do better or different?
Although it hasn't effected the final result (due to a bit of noise reduction in post), I could have used a lower shutter speed and reduced the ISO, however the boy's face is pin sharp and the 1/320 sec. shutter speed at 92mm helped to ensure that.
Charles Edward Ashton shared this photograph in the FRAMES Facebook Group.
Photographer
Charles Edward Ashton, Pershore, United Kingdom
Equipment and settings
Nikon Z9 + 70-200 F2.8
92mm, F2.8, 1/320 sec., ISO 6400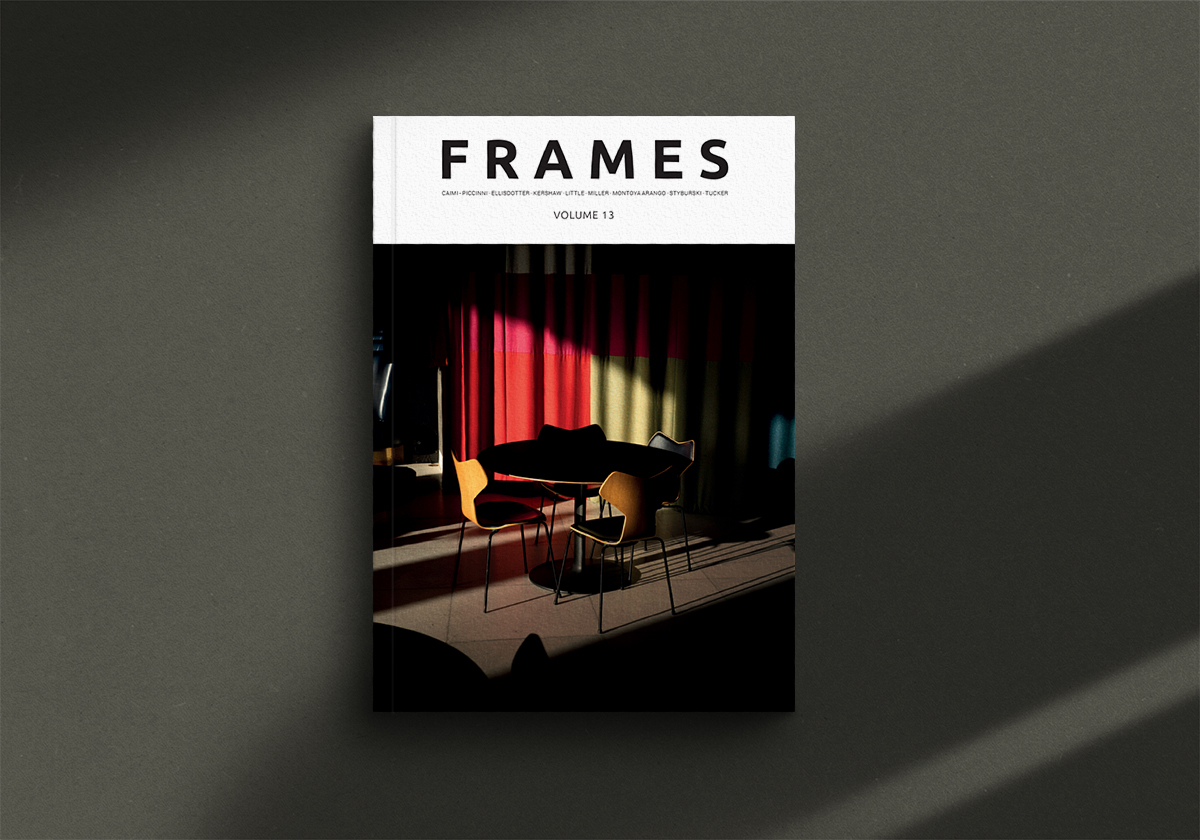 Every year we release four quarterly printed editions of FRAMES Magazine. Each issue contains 112 pages printed on the highest quality 140g uncoated paper. You receive the magazine delivered straight to your doorstep. We feature both established and emerging photographers of different genres. We pay very close attention to new, visually striking, thought-provoking imagery, while respecting the long-lasting tradition of photography in its purest incarnation. Learn more >>>
---