Imagine a project of 1000 portraits. Now imagine the project in a way that you only get one try for each image. No multiple exposures. No Lightroom for corrections. Everything in-camera. Imagine a process that's nearly as old as photography itself.
More importantly, imagine your project's intent is to create a cultural, historical, international, permanent record.
---
"Northern Plains Native Americans: A Modern Wet Plate Perspective", by Shane Balkowitsch
Published by Glitterati Editions, 2019
review by W. Scott Olsen
---
That's exactly what Shane Balkowitsch has set out to do. From his studio in Bismarck, North Dakota, USA, Balkowitsch hopes to create an archive of wet plate collodion process ambrotypes, images of contemporary Native Americans from the northern Great Plains, from tribes named Lakota, Hidatsa, Assiniboine, Arikara, Dakota, Ojibwa, Yanktonai, Oglala, Chippewa and more.
One of the results of his efforts so far is a remarkable book called Northern Plains Native Americans: A Modern Wet Plate Perspective.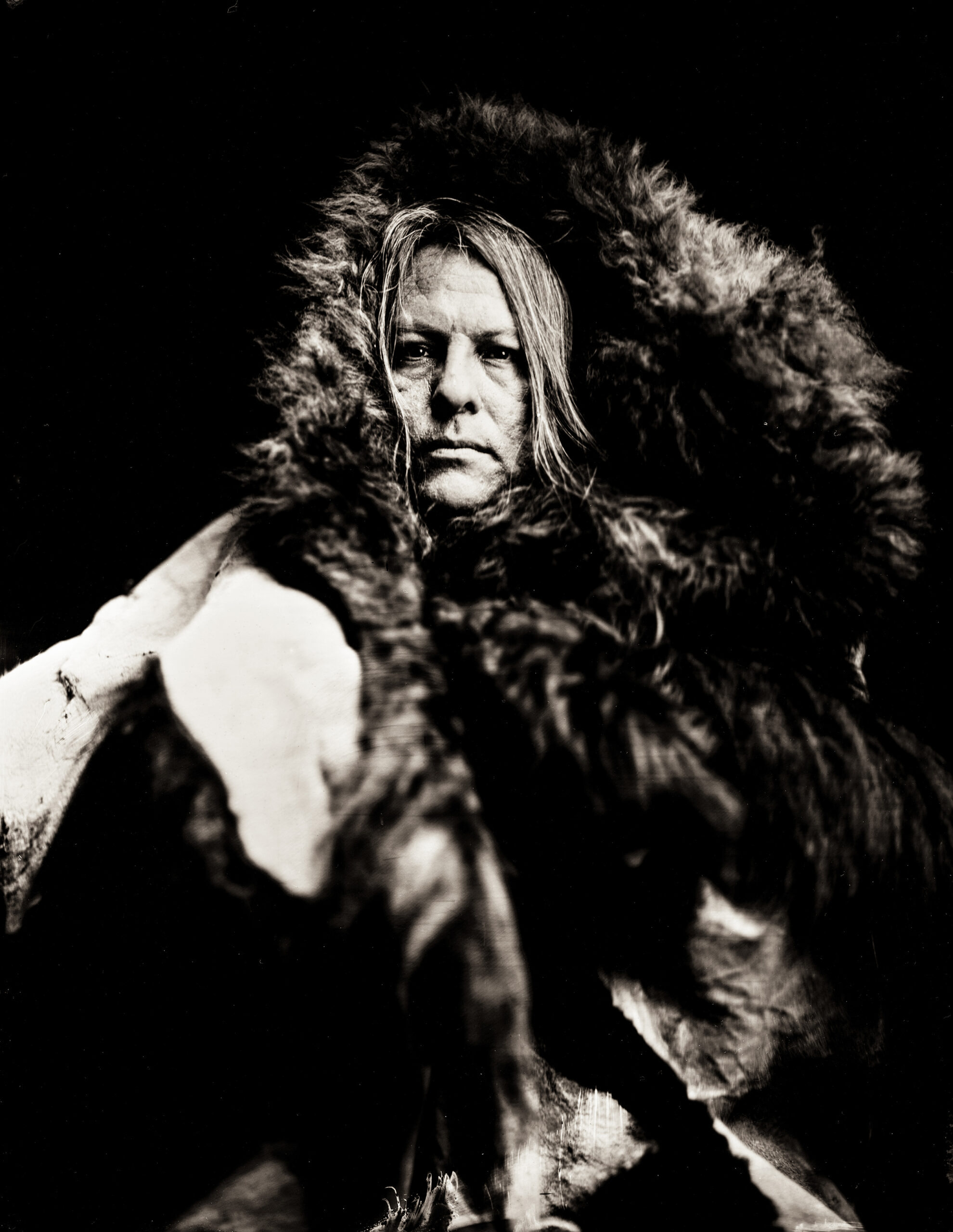 In the book's Introduction, Herbert Ascherman writes, "Shane's stated goal is to create over 1000 portraits of Northern Plains Indians. For us, the casual viewer, the relevant question being Why? What motivates someone, a photographer in this instance, to commit his time and resources to a project that will literally take a lifetime to complete? And why through such an arcane and ancient process?"
Ambrotypes (the word comes from the Greek for Immortal and Impression) evolved shortly after the daguerreotype. In this process, Ascherman explains, "collodion was poured onto a sheet of finely polished glass, immersed in a bath of silver nitrate, exposed in the camera and developed all within ten minutes before the chemistry dried."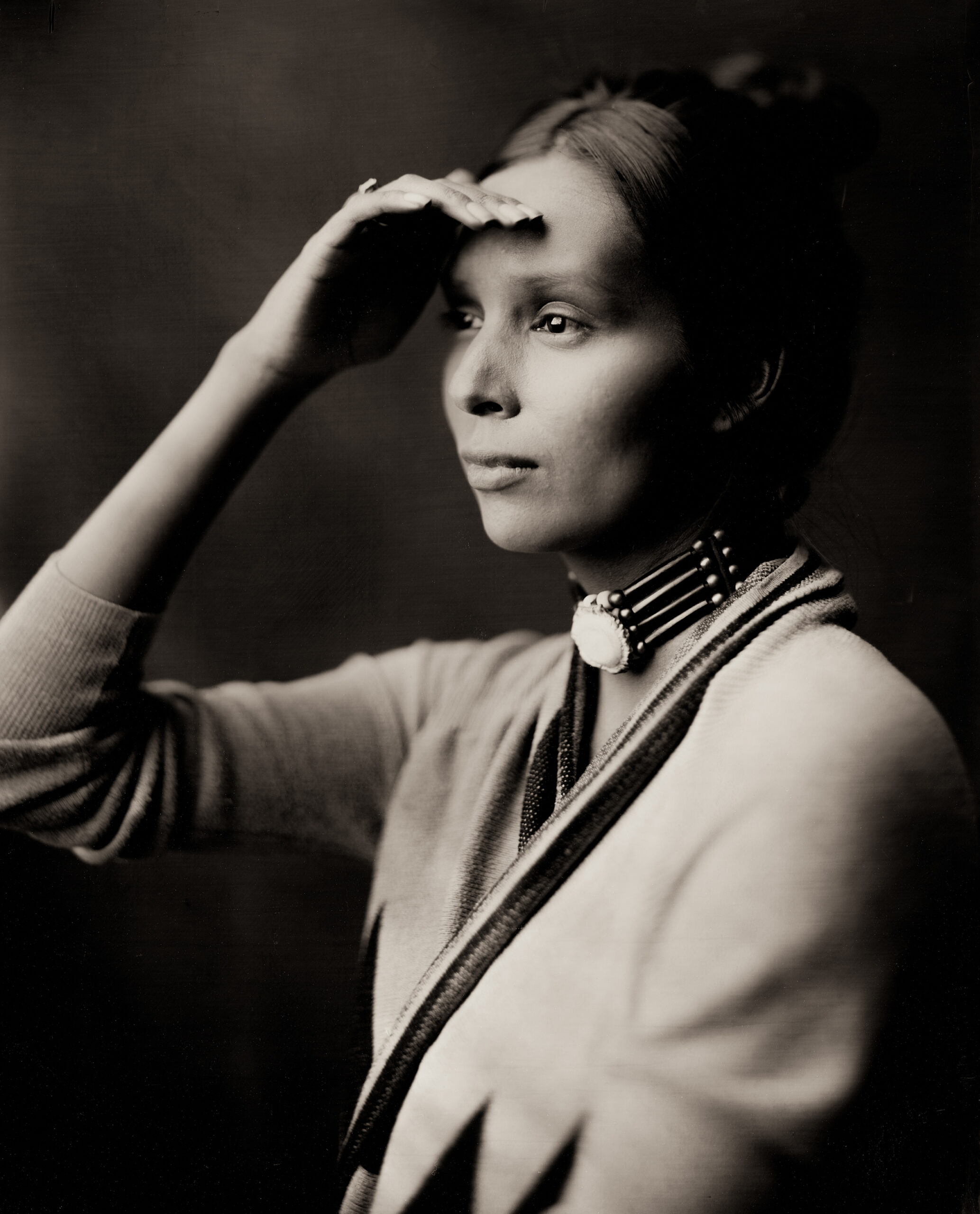 Ambrotypes often take 10 seconds of lens exposure. The subject has to stay very still. (Daguerreotypes often took 60 seconds and the subject's head was often clamped in a hidden brace to keep it still.) The result is a black and white image with a very shallow depth of field. The result is also timeless.
Perhaps because of the process, or perhaps more because of the idea of the process, the images appear formal. The men and women are in traditional costumes and clearly posing. They are speaking from now to the future. They seem aware that their image will have historical importance.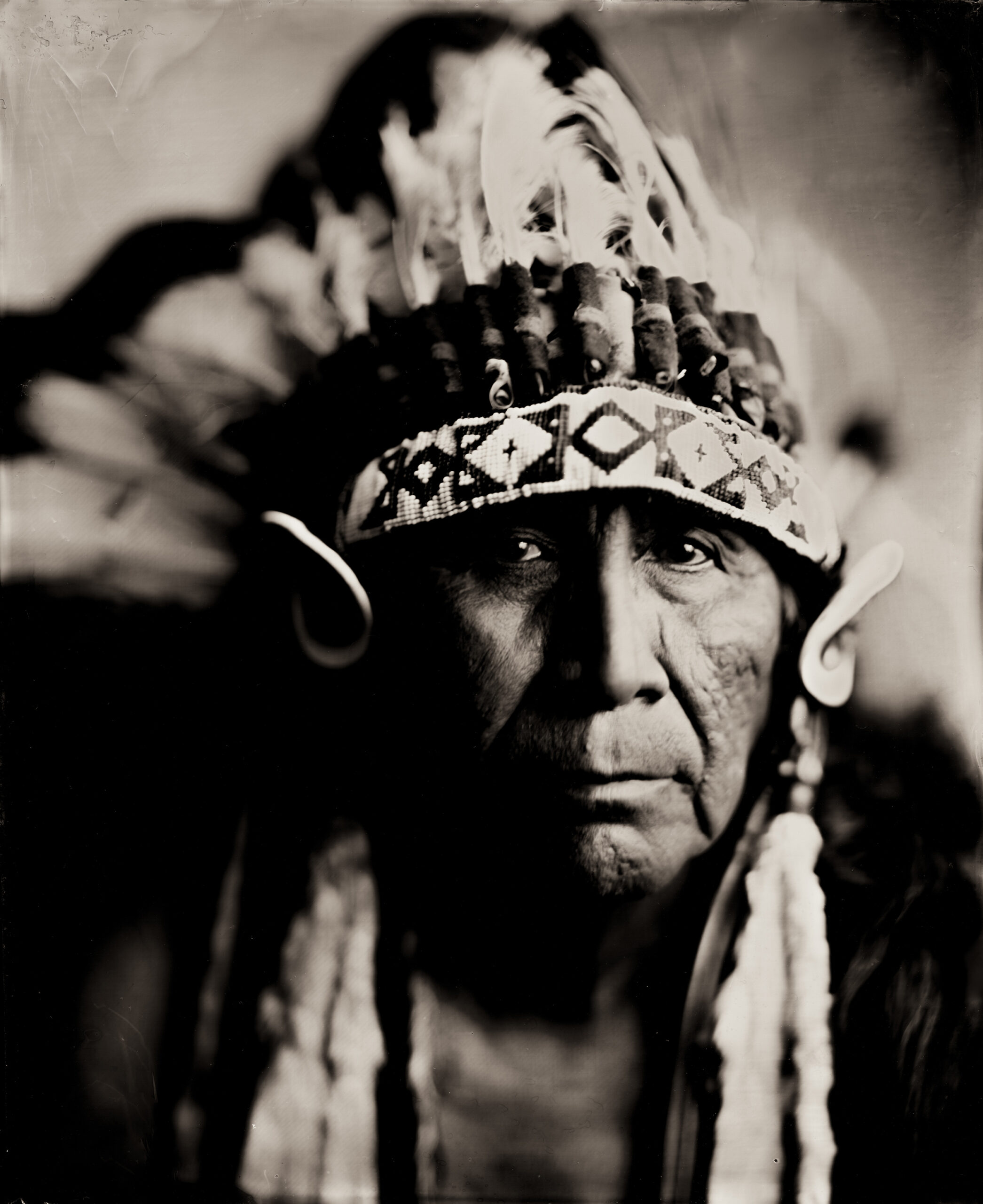 Balkowitsch's choice of photographing Native Americans is timely and profound. In the book's Preface, Margaret Yellowbird-Landin, "Evening Star Woman," of the Sahnish, Hidatsa and Assiniboine tribes, writes, "These images show that we are a people that could not be erased from the earth. They are for our future generations to see we are still here, we are strong, we are humble, we are pitiful, we are honored, we are grateful, we are indigenous, we are unified. It is critical to our survival that we preserve our culture, traditions, and language. With this work we are doing just that."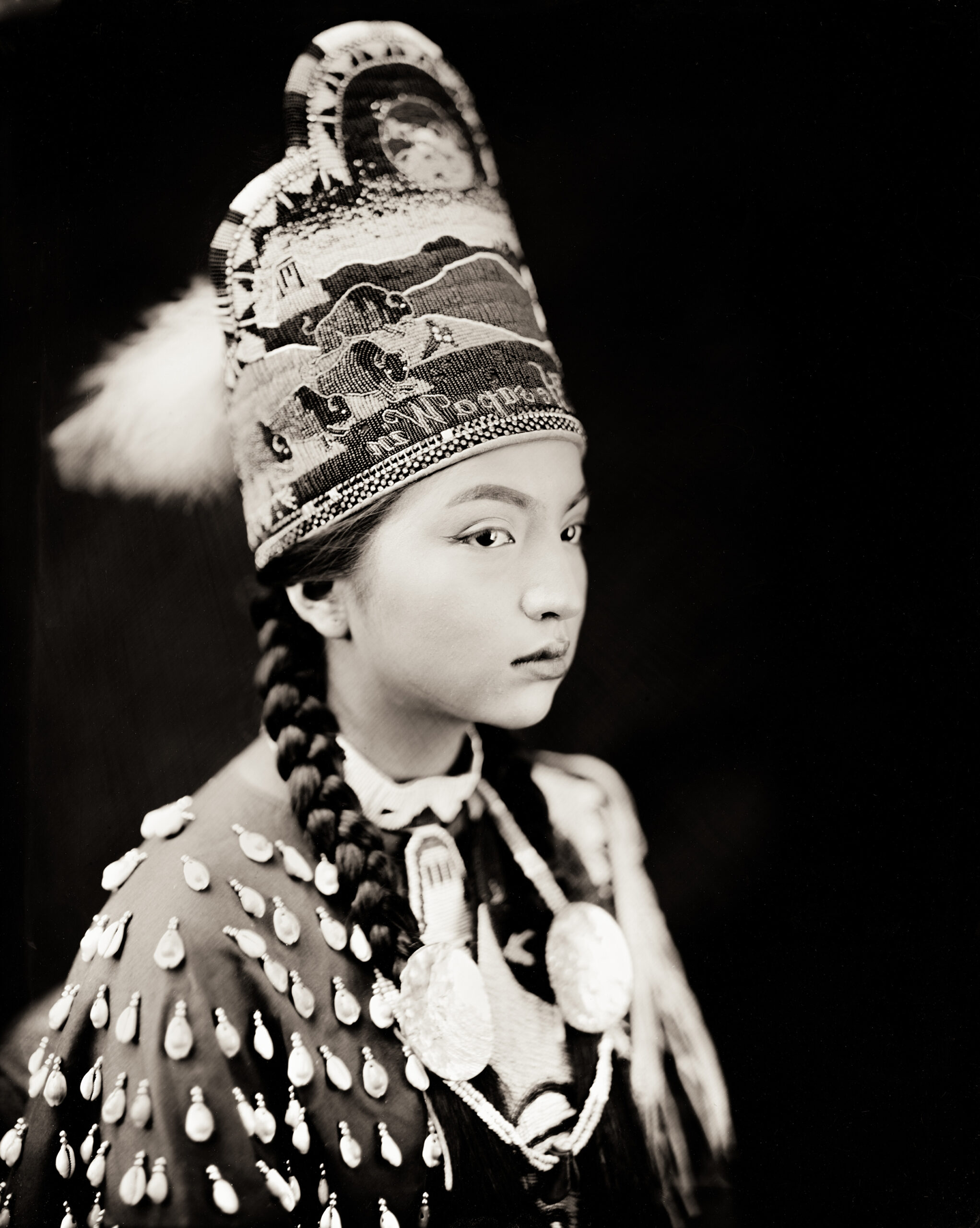 It would be easy, and wrong, to think the choice of process here is a way to romanticize Native American identity. The ambrotypes do not create a false feeling of nearly mythological weight. Instead, the effect of these images is to project a kind of permanence and strength.
"This is more than nostalgia," Balkowitsch writes. "This is purpose and intent to capture history of a heritage and legacy that is so very deserving."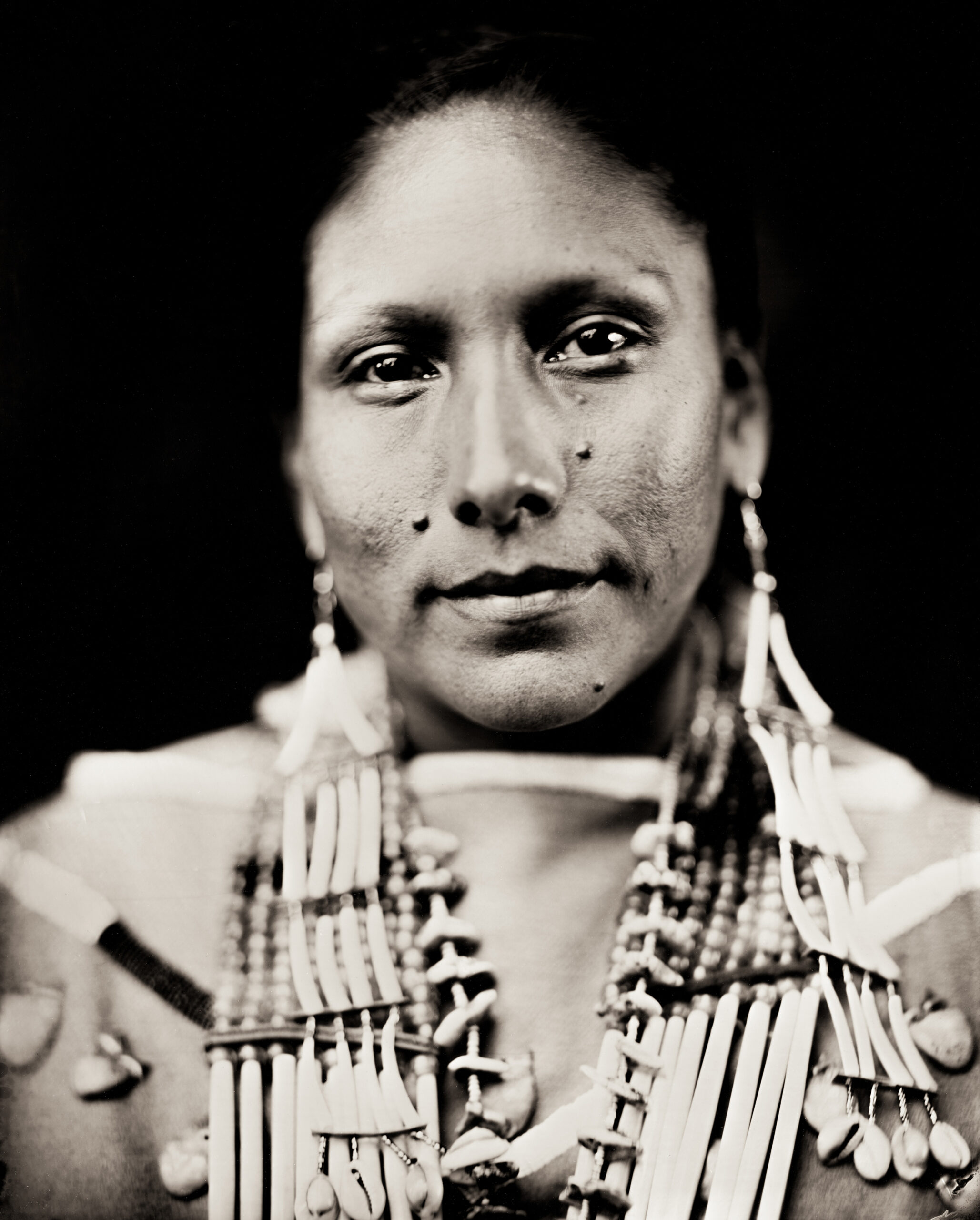 There is a version of the wet plate process that uses clear glass and creates, essentially, a negative that can be endlessly reproduced. However, there is also a method that creates one of a kind artifacts. "I am an ambrotypist," Balkowitsch says. "That means I capture my silver images on glass. The images on my glass plates are made of pure silver and they will not degrade over time. They will be here 1000 years from now. I am making positive ambrotypes, that is to say for viewing, so I use black glass. Historically, an ambrotypist would use clear glass, and with the clear glass silver negative they could do numerous contact prints. However, I am only interested in the final viewable image and prints and paper have never been my end game. That means that each of my plates is a unique item that can never be duplicated."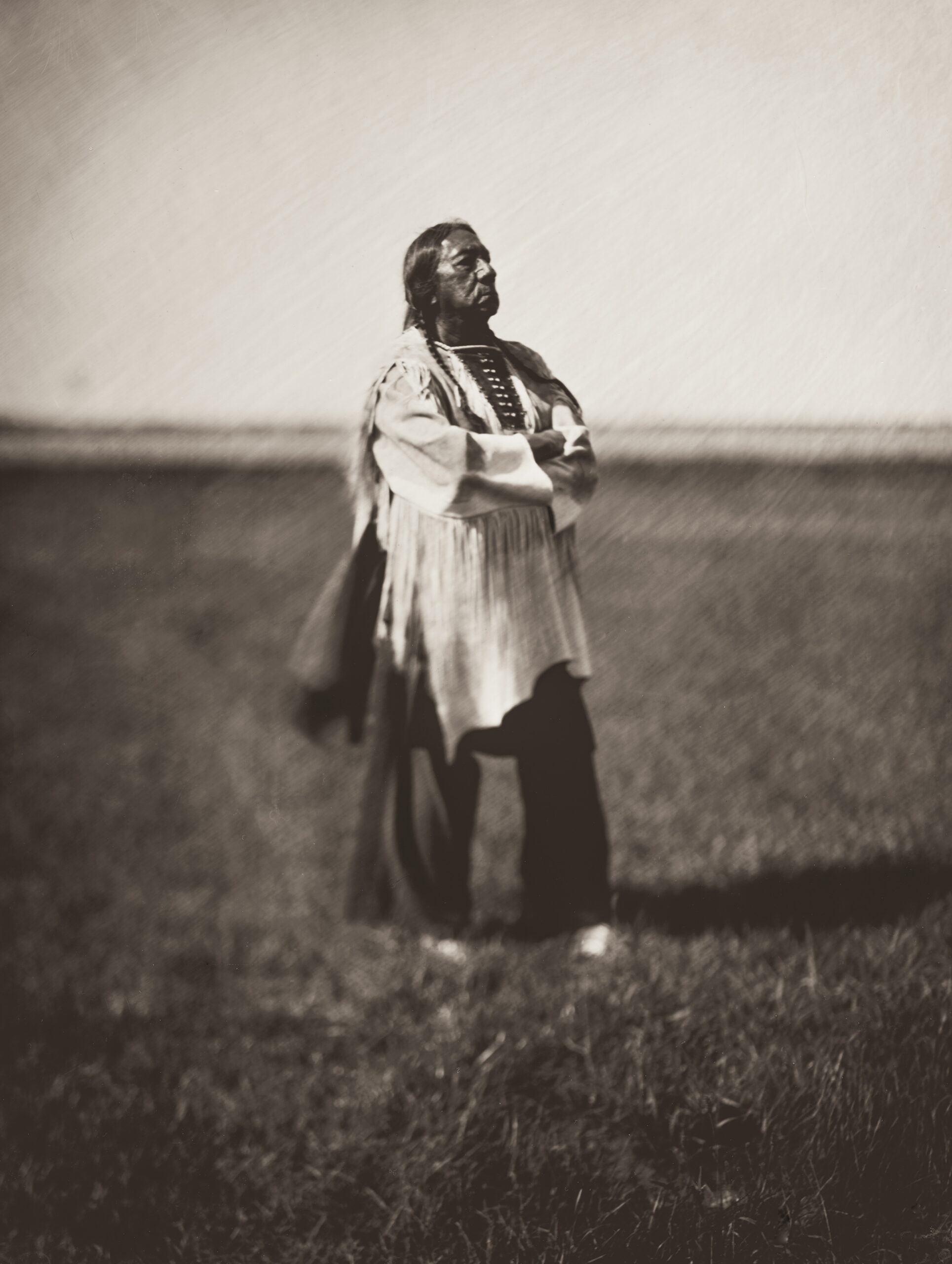 In a Foreword, Dakota Goodhouse writes about his experience watching the process in Balkowitsch's studio. "Gradually an image emerged. It was like watching the Northern Lights dance in the sky. It was like watching someone emerge from a morning fog. It was like watching smoke rise and dissipate I n the sky."
"Why did so many native people call these wet plate photographers… Shadow Catchers?" Goodhouse continues. "I don't know the ways of other first nations, but I think I can explain a little of mine. The Lakȟóta people regard one's shadow as one's naǧí, as one's spirit. Reflection is also one's naǧí. It was as though for one moment I was somehow standing where relatives stood before as the wet plate process was explained to them."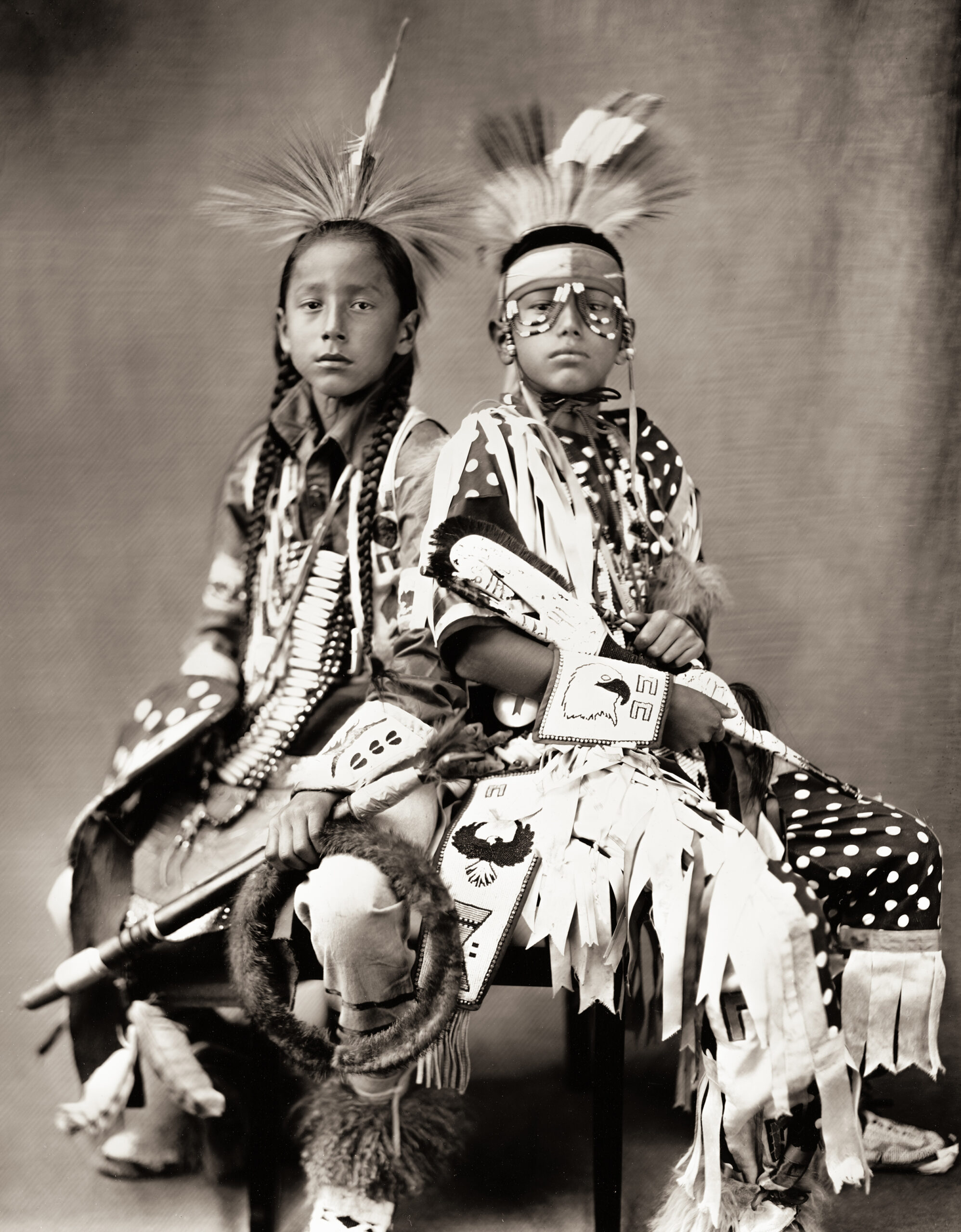 North Plains Native Americans: A Modern Wet Plate Perspective is the best kind of photography book. The images are beautiful and compelling. The subjects are important. The reason for the project is essential. The process is intriguing. All of these elements combine into an extraordinary collection.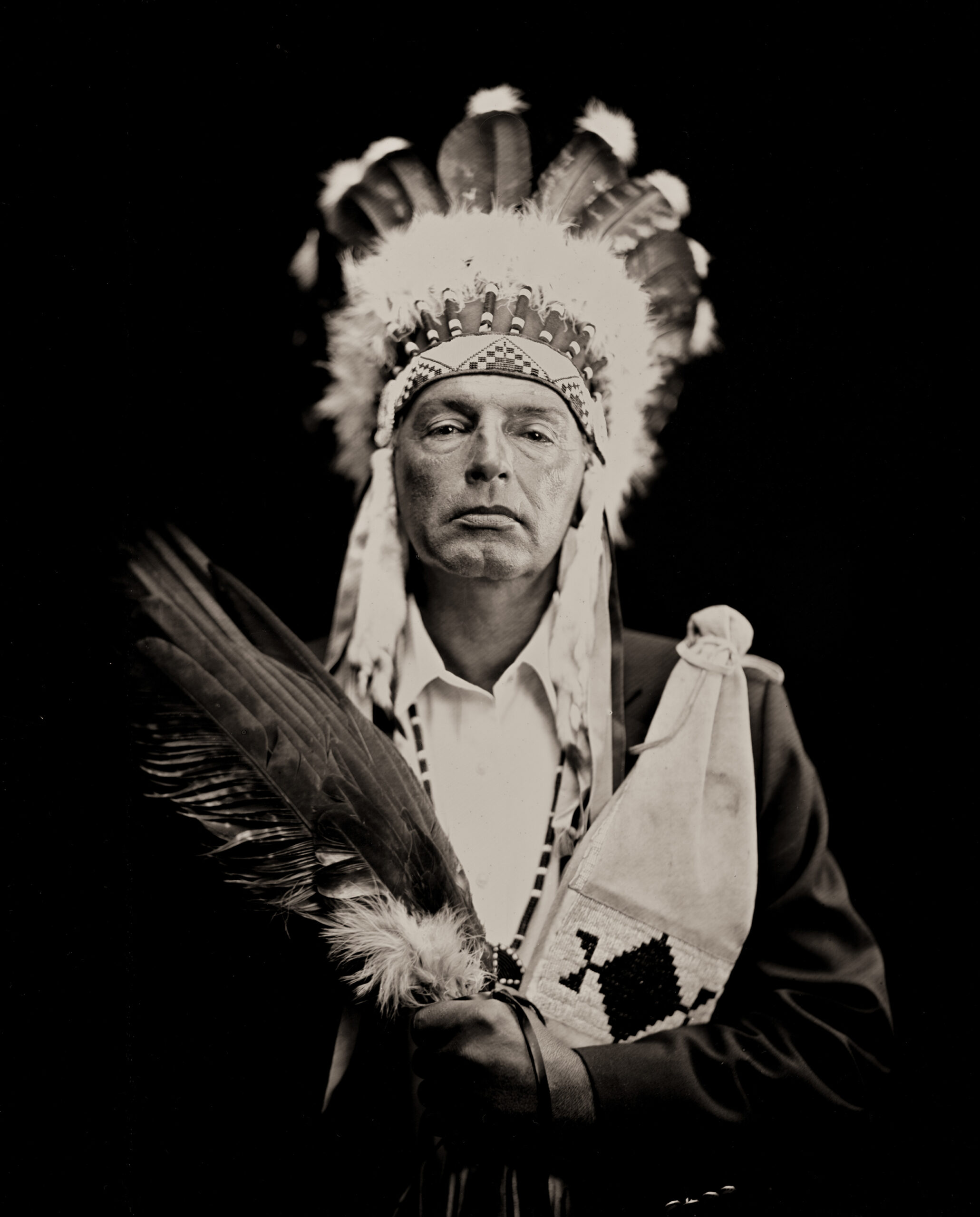 There are two versions of Volume 1 for this project. There were 1000 copies of a Limited, signed and numbered edition. That version is sold out. There were 2000 copies of a trade edition and some of those are still available. The entire series is being archived at the State Historical Society of North Dakota and Balkowitsch reports thirty-one museums around the globe are curating his work. Balkowitsch says he is 18 portraits away from 500 and he expects Volume 2 will be out in 2021.
A note from FRAMES: if you have a forthcoming or recently published book of photography, please let us know.
---
FRAMES Magazine
Every year we release four quarterly printed editions of FRAMES Magazine. Each issue contains 112 pages printed on the highest quality 140g uncoated paper. You receive the magazine delivered straight to your doorstep. We feature both established and emerging photographers of different genres. We pay very close attention to new, visually striking, thought-provoking imagery, while respecting the long-lasting tradition of photography in its purest incarnation.
Learn more >>>
---