There is something deeply wonderful about hearing a story, and then hearing it again.
Think about listening to a song, reading a book or seeing a movie, and then listening, reading, viewing again. We know what's going to happen. We know the arc of the lyrics or narrative. No matter how much we might hope otherwise, the Titanic always goes down. Yet we go back, happily and eagerly, to listen and read and watch more closely. We go back for details we may have missed. We go back to celebrate what we know and cement it more firmly in our memory and soul.
---
"Gathered Leaves Annotated" by Alec Soth
Published by MACK, 2022
review by W. Scott Olsen
---
The second telling is not repetitive. It includes more depth. It provokes commentary on the first telling. It celebrates the side streets and asides which didn't appear in the first telling. In many ways it assumes the first telling as a kind of baseline. Knowing the essentials, we are free to diverge and go exploring.
There are a thousand examples of this. There are variorum editions of classic authors. There are the midrash texts for Talmudic study. There are behind the scenes commentaries and retellings of television series and famous restaurants. There are blueprints for the Millennium Falcon.
Each of these are a bit like Paul Harvey's old radio show, The Rest of the Story. We know a certain amount, and that certain amount we have come to love. So we want to know more.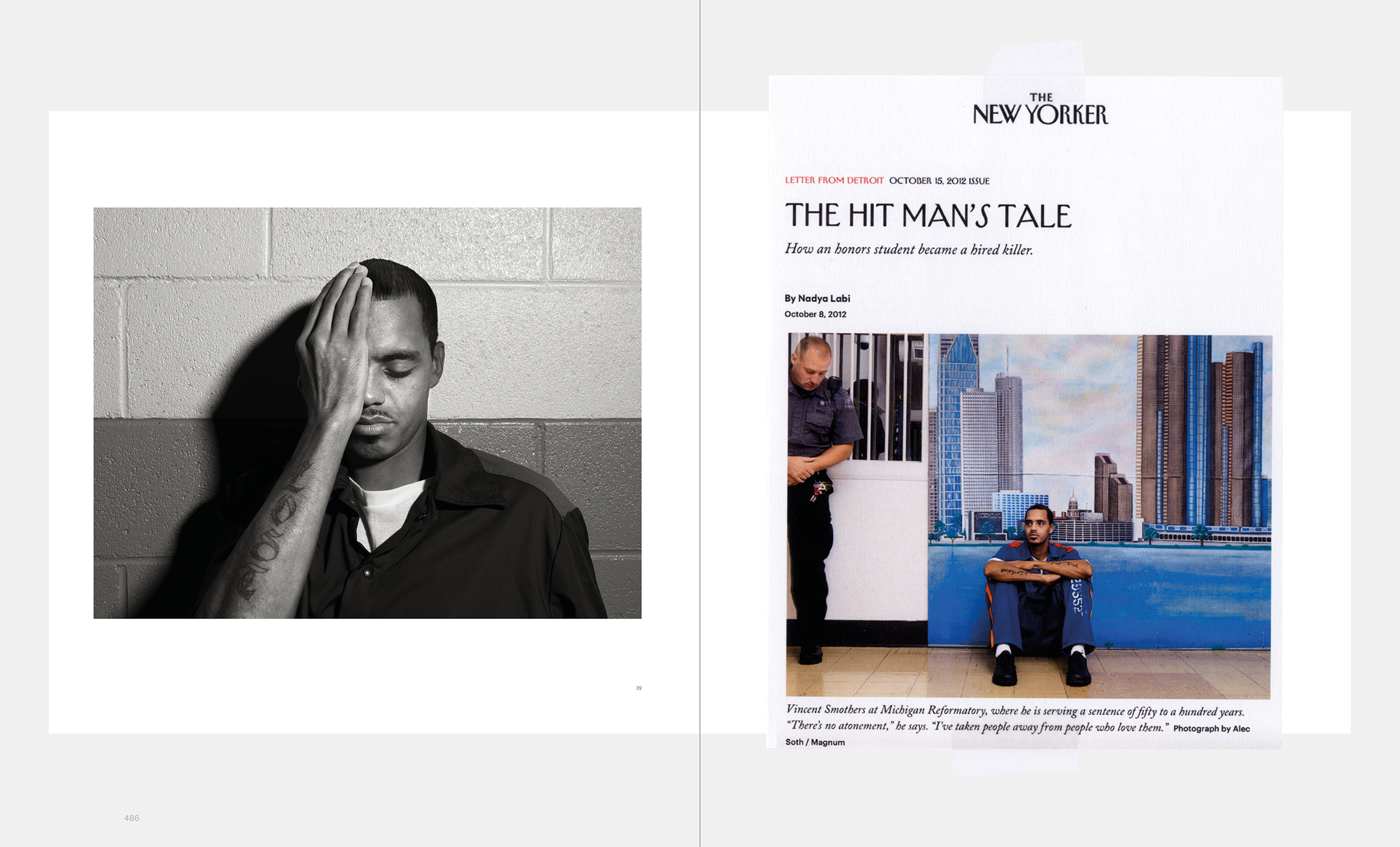 Gathered Leaves Annotated contains the images and text from five of Alec Soth's earlier books: Sleeping by the Mississippi, Niagara, Broken Manual, Songbook and A Pound of Pictures. In this collection, viewing the previous work brings all the joy of meeting an old friend who has new stories to tell.
Soth is one of the heavyweights of American photography. And my goal with this review is not to revisit the many reasons for his reputation. He is a Magnum photographer and has published over twenty-five books including Sleeping by the Mississippi, NIAGARA, Broken Manual, Songbook, I Know How Furiously Your Heart is Beating, and A Pound of Pictures. He has had more than fifty solo exhibitions including shows organized by Jeu de Paume in Paris, the Walker Art Center in Minnesota, and Media Space in London. Soth has been the recipient of numerous fellowships and awards, including a Guggenheim Fellowship.
The New Yorker's Vince Aletti said, "At fifty-two, he's arguably the most influential photographer of the past twenty years." Soth's books are well known and important, so for those of us who are fans of his work, the release of this new book is an act of storytelling among friends as much as it is a celebration of photography. It is, in every way, a joy.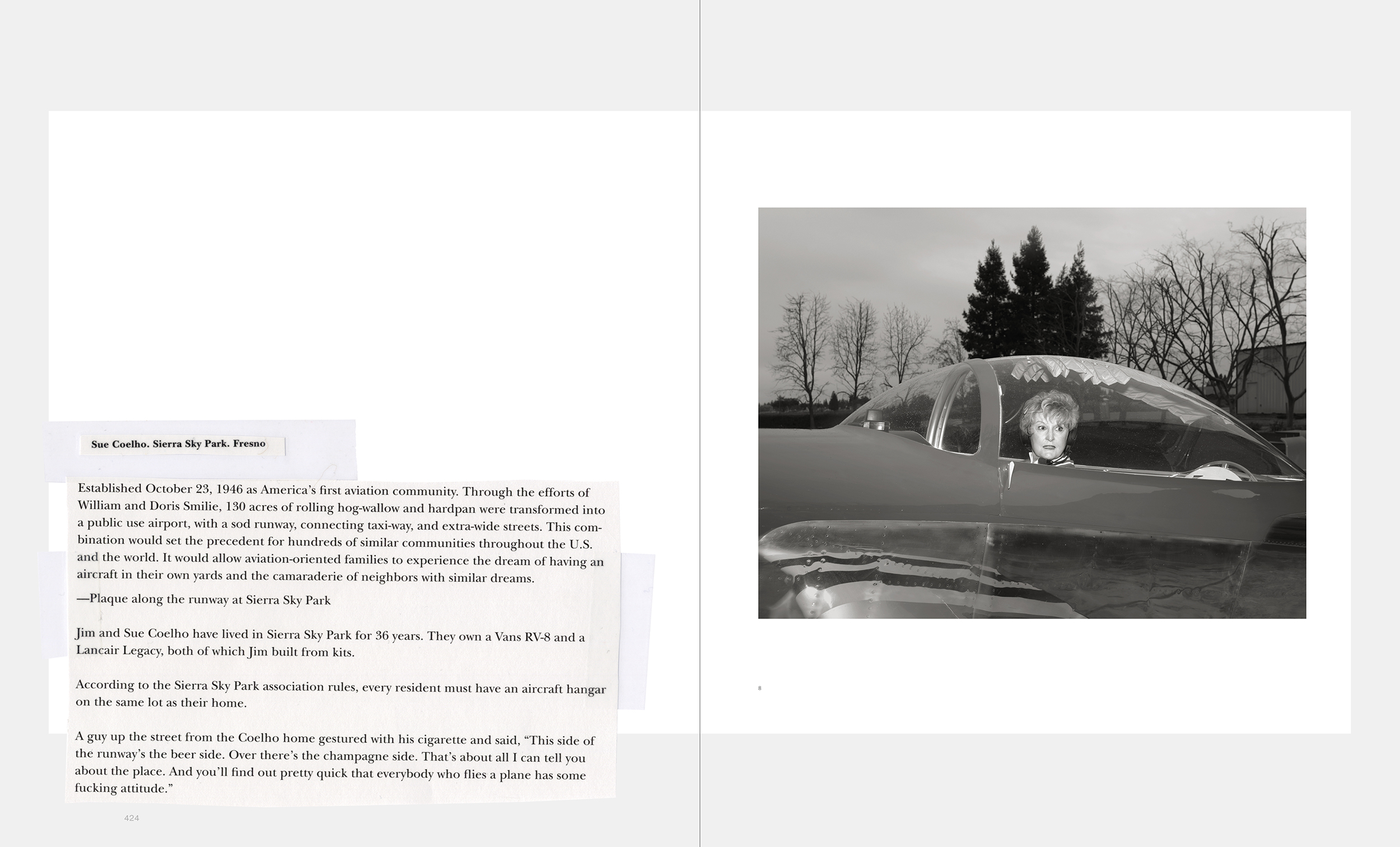 Gathered Leaves Annotated is exactly what it says it is. Here are the books we already know, with handwritten notes taped to the pages or scribbled in margins or as captions. The notes, however, are not aesthetic explication. The notes are neither theory nor defense. This is the stuff friends tell each other to make the story of the image a bit more rish. See this image? Soth asks. Here's what you don't know.
One of the joys of this book is to have the earlier five all in one volume. It is very nice to be able to jump from one to the other somewhat randomly. But the greatest thrill of this book is just the extra detail. Sometimes we see, for example an image of an oilfield worker sitting on an oil drum and on the facing page we see that same image as the cover of the New York Times Magazine. But then we also see an image with a handwritten note: "I was surprised that the New York Times didn't publish this picture of a crowded Walmart in the oil boom town of Williston, North Dakota." A different image has the note: "This should have been the last picture."
Sometimes the added detail in Gathered Leaves Annotated is just to satisfy curiosity. An image of a man whose beard is pulled up over his face and stuck into a baseball cap is now accompanied by an image of the man with his face uncovered.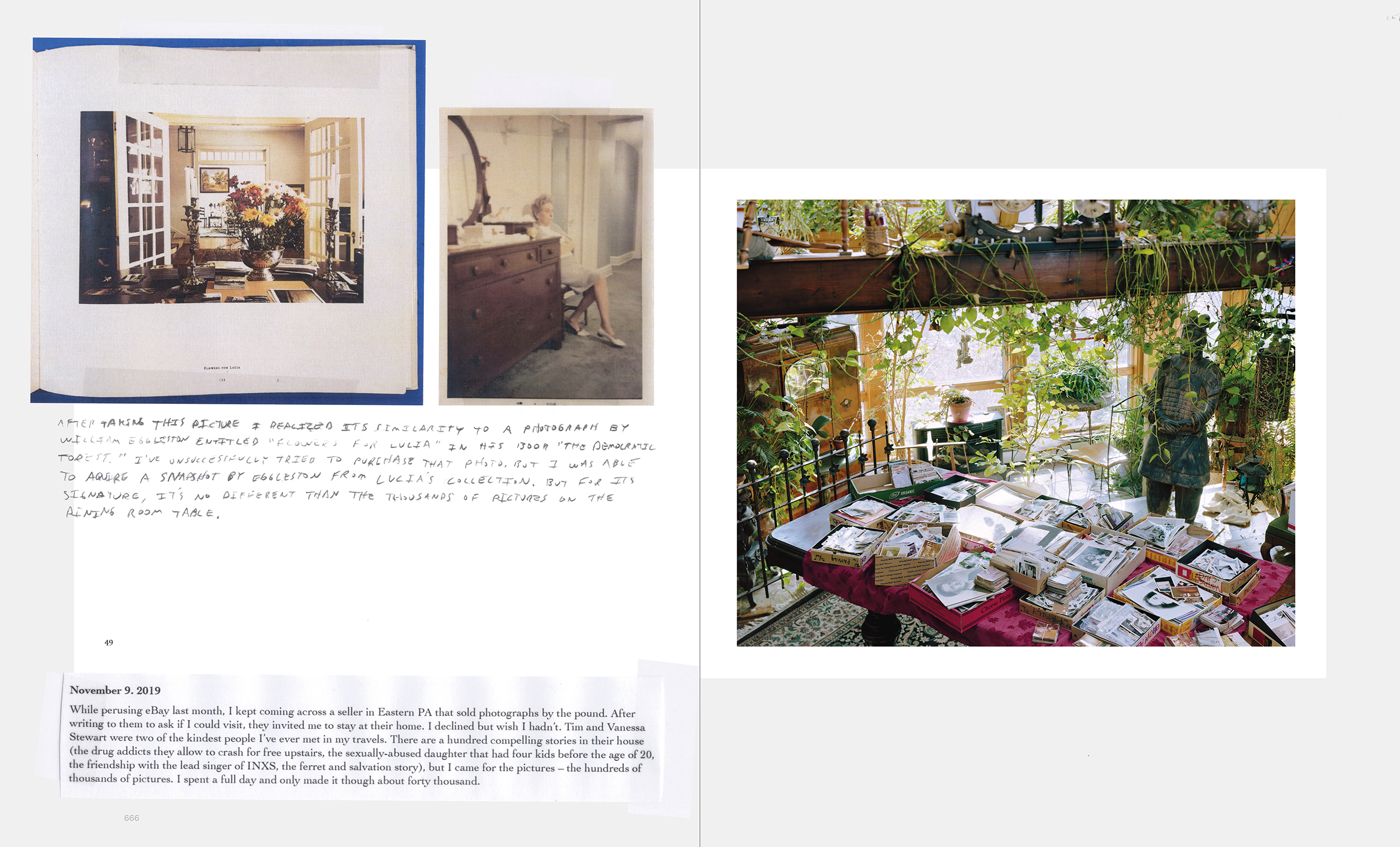 At the bottom of another image, Soth's note reads: "After being detained by security, I was forced to delete these pictures from this prom. My assistant Galen used some software to recover them." That's it. The image is an interracial couple dancing. (The facing page has a gay couple dancing.) There is no story about why Soth was detained or why the security people wanted these images purged. We're left to imagine that on our own. The images are compelling on their own. But that little bit of extra process narrative gives them a bit more gravitas too.
There is the idea that an image should stand alone, independent of text, as its own aesthetic and artistic statement. That is, most of the time, an aesthetic I agree with. But once a level of success or impact has been achieved, sometimes that little bit of extra detail serves as context or grounding. It may not change the image, but it deepens the story of the image's making or history. I can imagine sitting in a living room late at night and looking at one of these pictures and saying, Alec, where or what is this? The handwritten notes will tell me.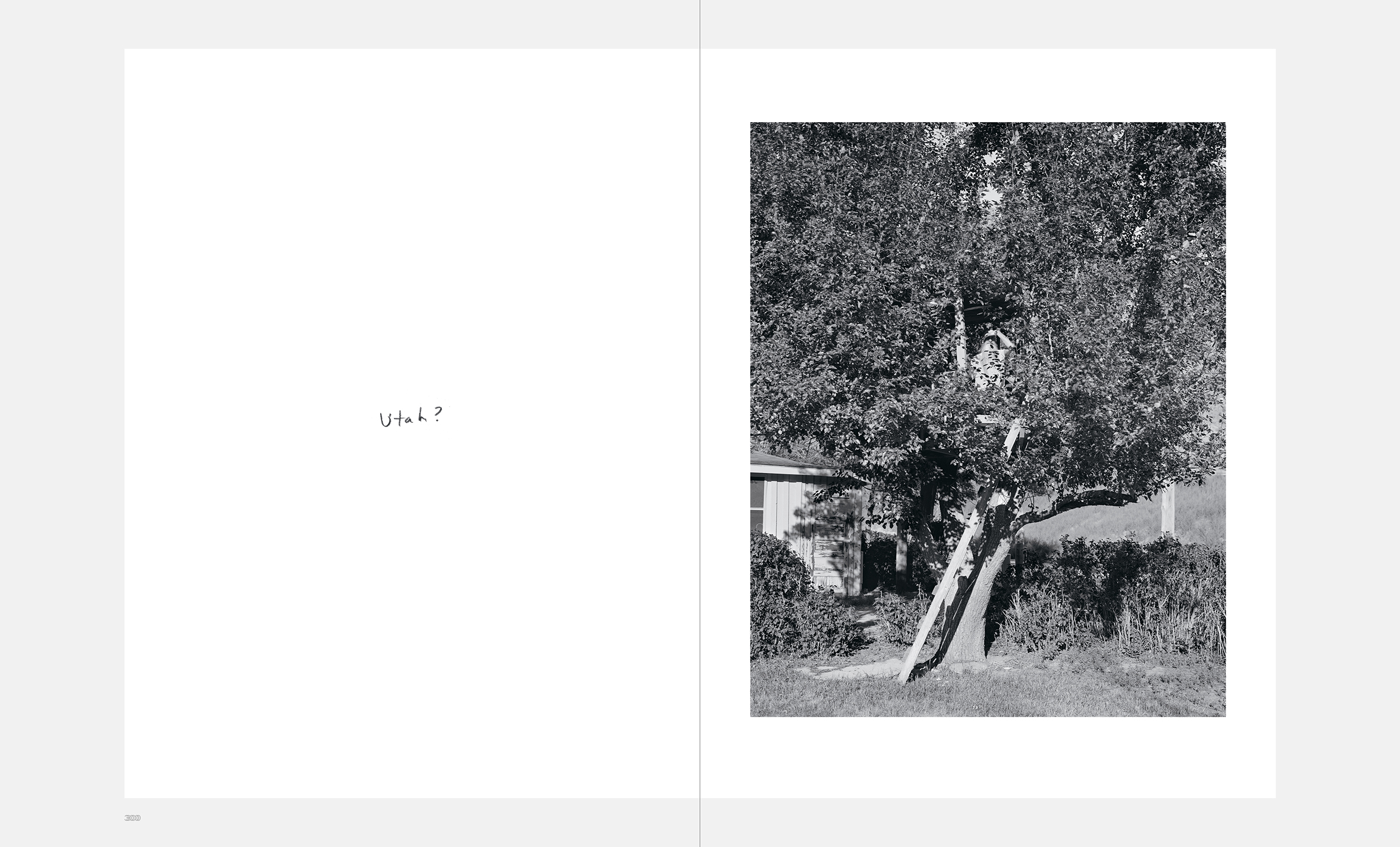 On several pages, Soth has drawn arrows to some to another image taped to the book, an added bit of detail or focus we may have missed. For example, a picture of a suburban home with a satellite dish in the back gets an arrow pointing our attention to a man looking out a window. In another image, an arrow points to a room with the explanation that the man being photographed in a different image (on the facing page—one of Soth's most well-known images of a man in a green work outfit with a knit hat, holding two model airplanes)) called this room his cockpit. An additional note reads, "This is the roof where I took his picture."
Gathered Leaves Annotated is a physically comfortable book. The pages are just bit thicker than newsprint and every page lays flat immediately. The cover bends like a paperback. The dustjacket is a folded image of a map of the United States with pushpins where Soth has been. Nothing about the physical book is pretentious or overdone. Unlike so many photobooks, where the first thought we have upon picking them up is "I better be careful," this one invites a more relaxed and personal perusal.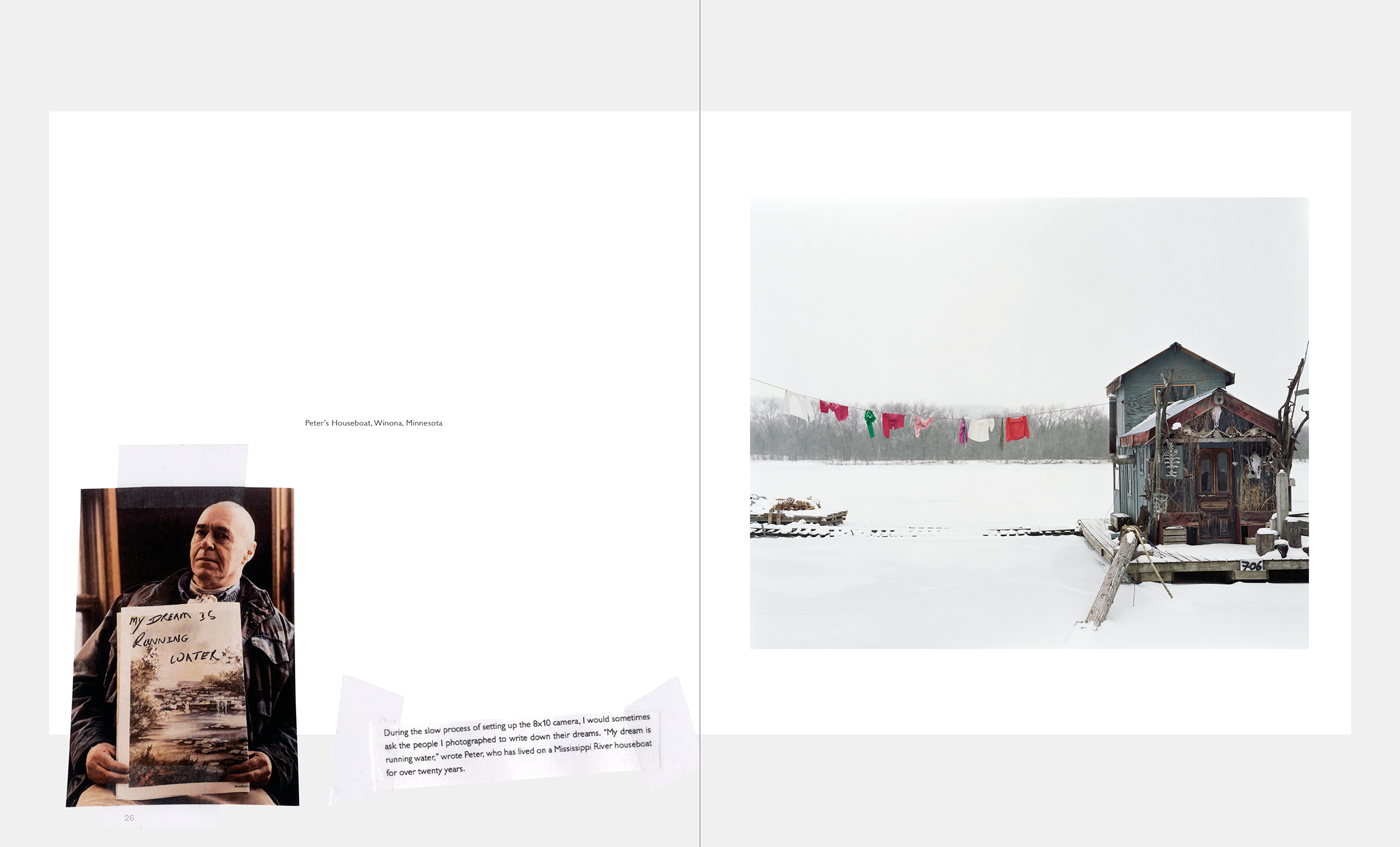 Soth's style is defined by a casual, serendipitous, comfortable approach. Gathered Leaves Annotated is a deepening of that feeling—not so much with the subject of his images as with those of us who view his work. This is a book to love.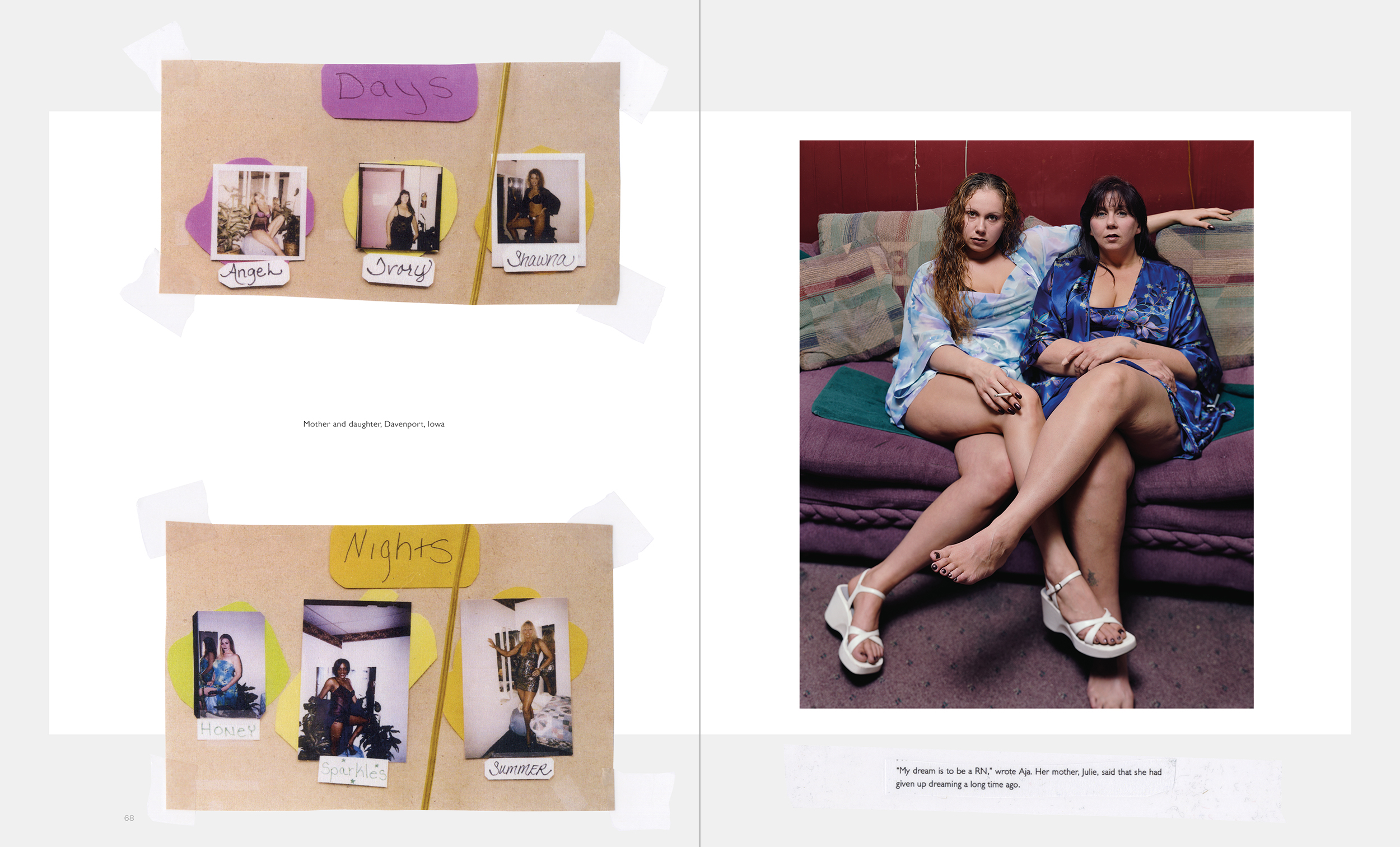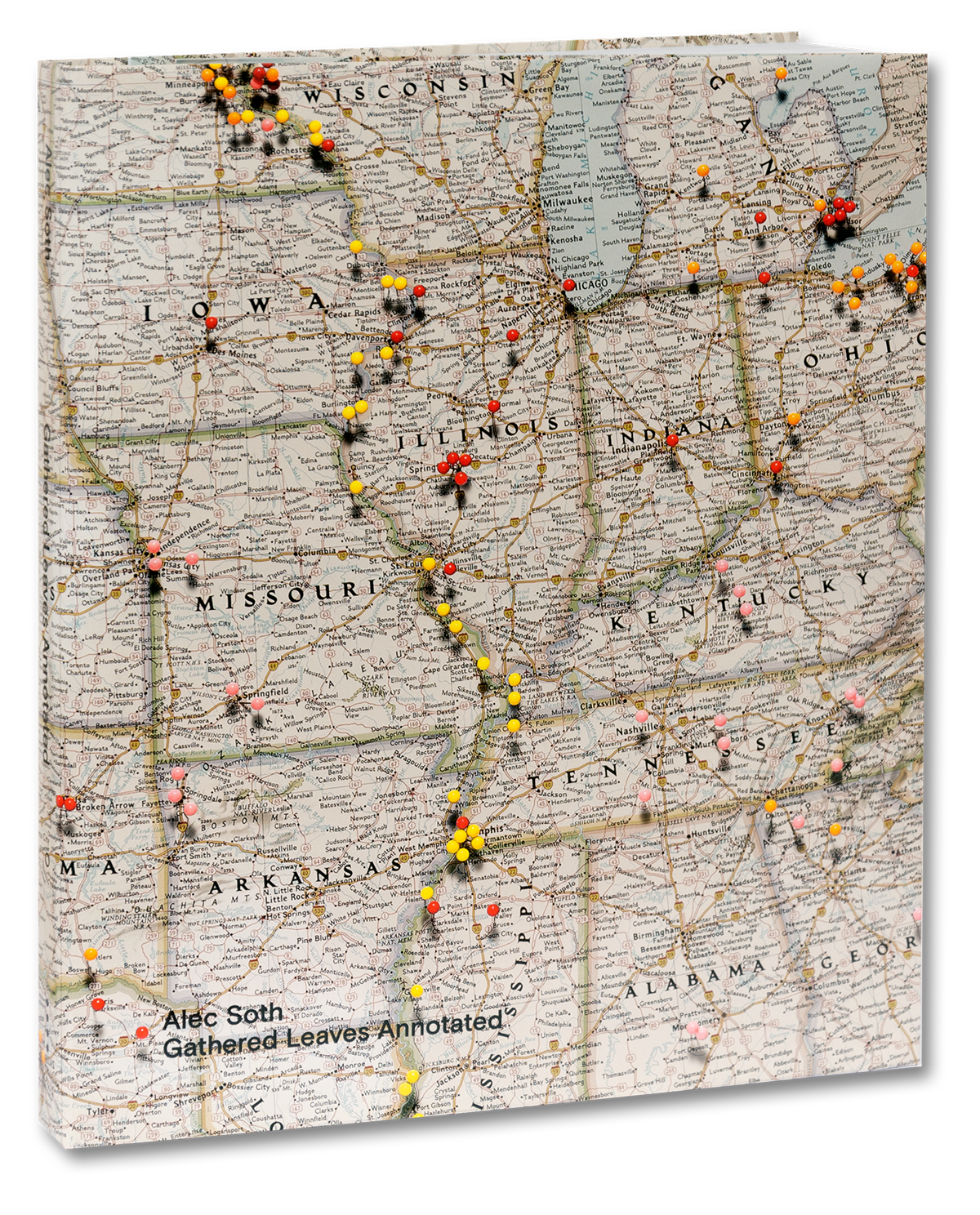 A note from FRAMES: if you have a forthcoming or recently published book of photography, please let us know.
---
FRAMES Magazine
Every year we release four quarterly printed editions of FRAMES Magazine. Each issue contains 112 pages printed on the highest quality 140g uncoated paper. You receive the magazine delivered straight to your doorstep. We feature both established and emerging photographers of different genres. We pay very close attention to new, visually striking, thought-provoking imagery, while respecting the long-lasting tradition of photography in its purest incarnation.
Learn more >>>
---