Every now and then a book comes along which causes me to pause. I think I know what I'm looking at. Then I know I do not.
---
"Paysages & Transfiguration" by Philippe Ciaparra
Published by k. éditeur, 2019
review by W. Scott Olsen
---
I recognize something new in the familiar, and it's a wonderful, unexpected moment every time. The image on the open page before me is recognizable, certainly. But there's something about it which goes several steps beyond what I had anticipated. My ability to imagine the world becomes larger.
Sometimes this is the result of content. Sometimes it's the result of point of view. Sometimes, though, the reason I pause is because something I think I know well is being shown to me in a way completely fresh and new. The images are rarely shocking. Instead, they are subtle. The images are an invitation to linger.
This was my feeling looking at a new edition of Landscapes and Transfiguration by Philippe Ciaparra, a collection of monochrome landscape images, most of them of places I have either actually been before or know well through the work of others. And yet every image in this book, is a quiet surprise. Yes, these are pictures of hills and trees and canyons and water. But the landscape is not the real subject here. Ciaparra is after something deeper.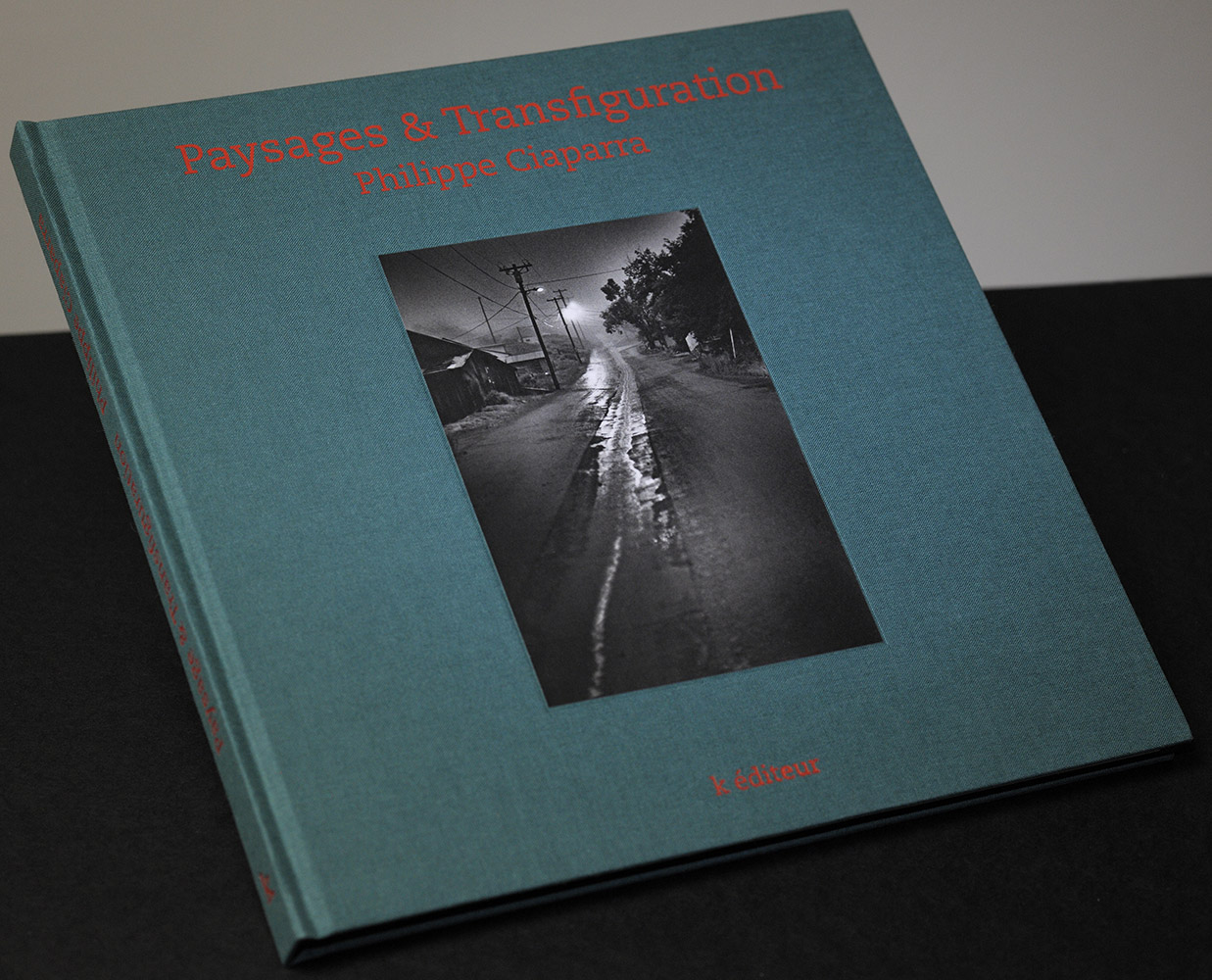 In his introduction, Ciaparra writes, "One morning, after a week of relentless snowfall, as my thoughts wavered between reality and imagination, and lulled by the music of Jana Winderen, outside my bedroom window, I saw a white landscape of absolute serenity, a blend of opacity and transparency. Uncertain of this duality, to the point of confusing heaven and earth melted into each other, I was set to experience an intimate and uncommon adventure."
Later he continues, "Deep down that is what I needed. Dreamed landscapes, for there are no transfigured landscapes as such, but those we can see beyond our perception."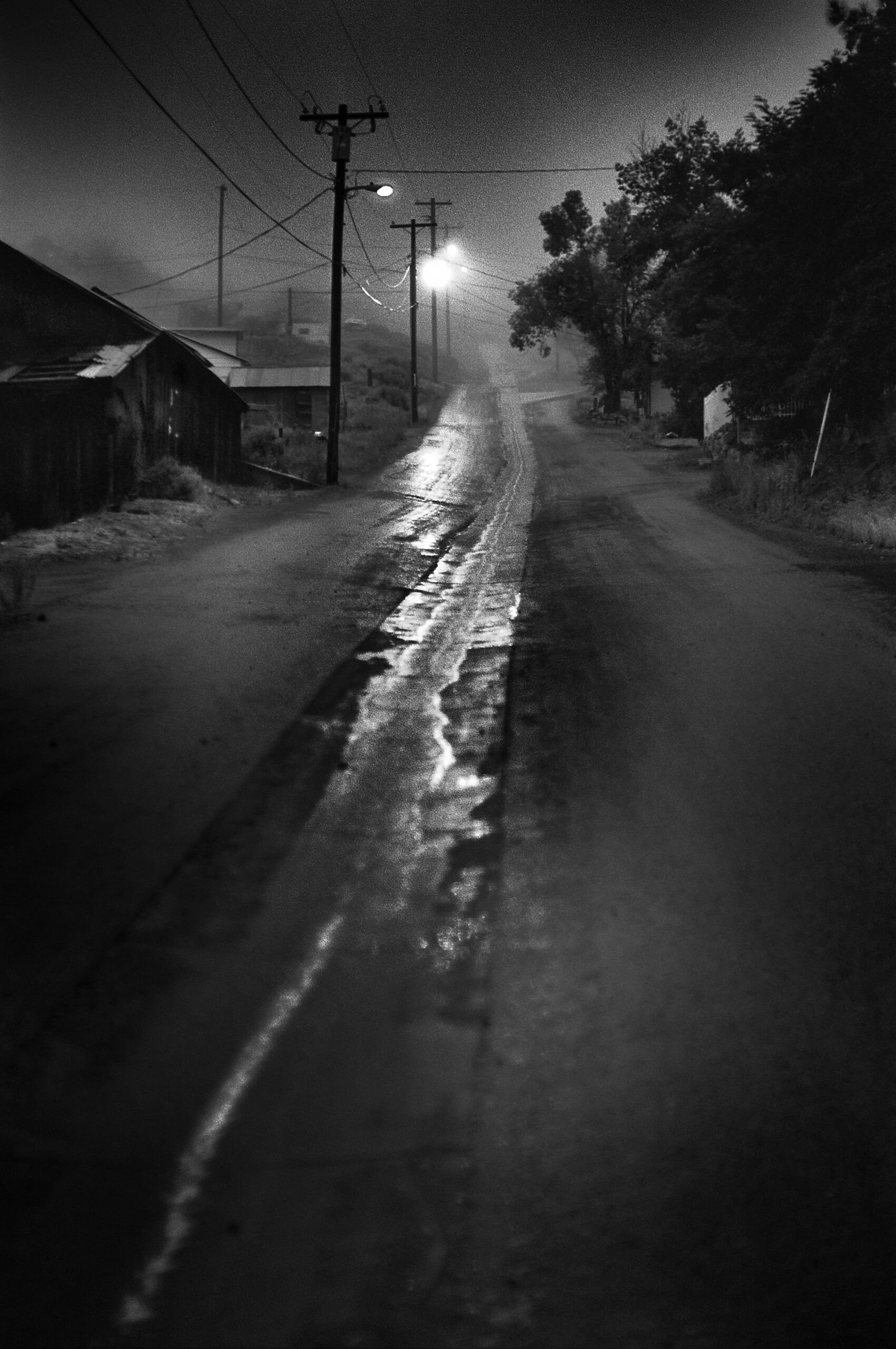 A blend of opacity and transparency. Dreamed landscapes. Landscapes and Transfiguration is about a way of seeing.
It's important to note, although the book barely mentions it, that Philippe Ciaparra prints a selection of his negatives using the palladium salt process. When looking at the book, it is as if the photographer's intimate knowledge of this process informs some of the photographs with the wide range of tonalities characteristic of palladium prints.
According to the United States Library of Congress:
Description: The platinum printing process was popular in the late 19th century. It used platinum and/or palladium salts instead of silver as the light sensitive material. These prints are characterized by their ability to reproduce a long scale of tonal values. It is a very permanent image, and was highly valued for this reason. Later the process was appreciated more for its aesthetic qualities, and became favored among art photographers. It is usually characterized by soft, gray tonalities, but it is possible to change the color of the print during development or by toning the finished print.
Soft, gray tonalities. That's the genius here. It would be wrong to say the images are blurred or even soft focus. Yet they are soft. The grays don't bleed together – there's no mistaking the lines in any image – but the border is a transition more than a divide. Imagine one of those very early morning fogs that remake the world you know into something magic.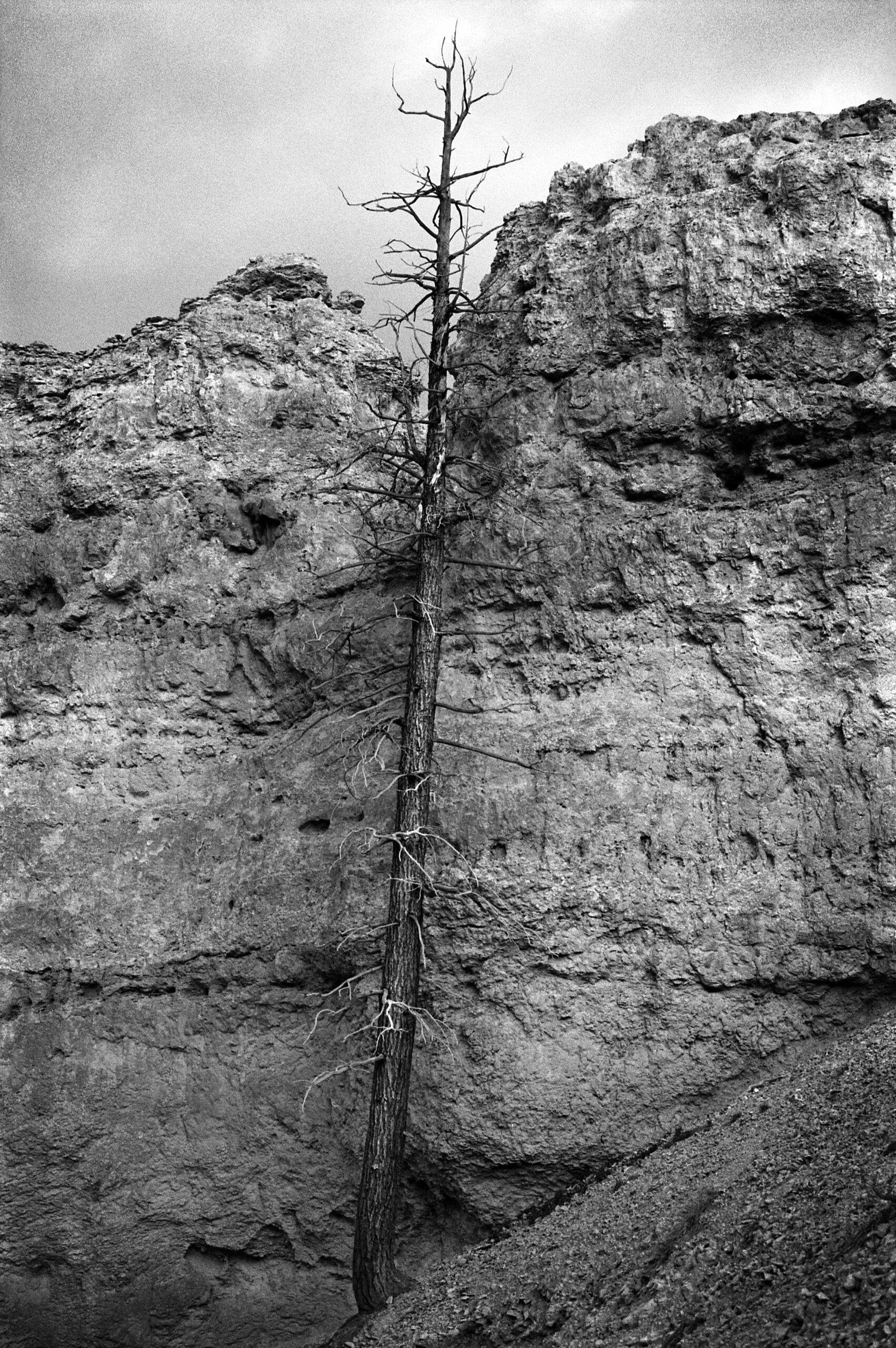 Ciaparra says the photographs in the book were taken over a 10 year period of travel through Europe and North America. He visits such well known places as the Grand Canyon and British Columbia. He travels the Dempster highway in Canada's Yukon and Northwest Territories and visits the Inuit town of Tuktoyaktuk. He also visits Venice Beach in California, North and South Dakota, Montana, Utah, Brooklyn, Manhattan, Marseille, Vauvenargues, La Sainte-Baume, and elsewhere. Most of the images were taken in winter, when the light has that particular merit of being often soft and flat, diffuse and illuminating at the same time.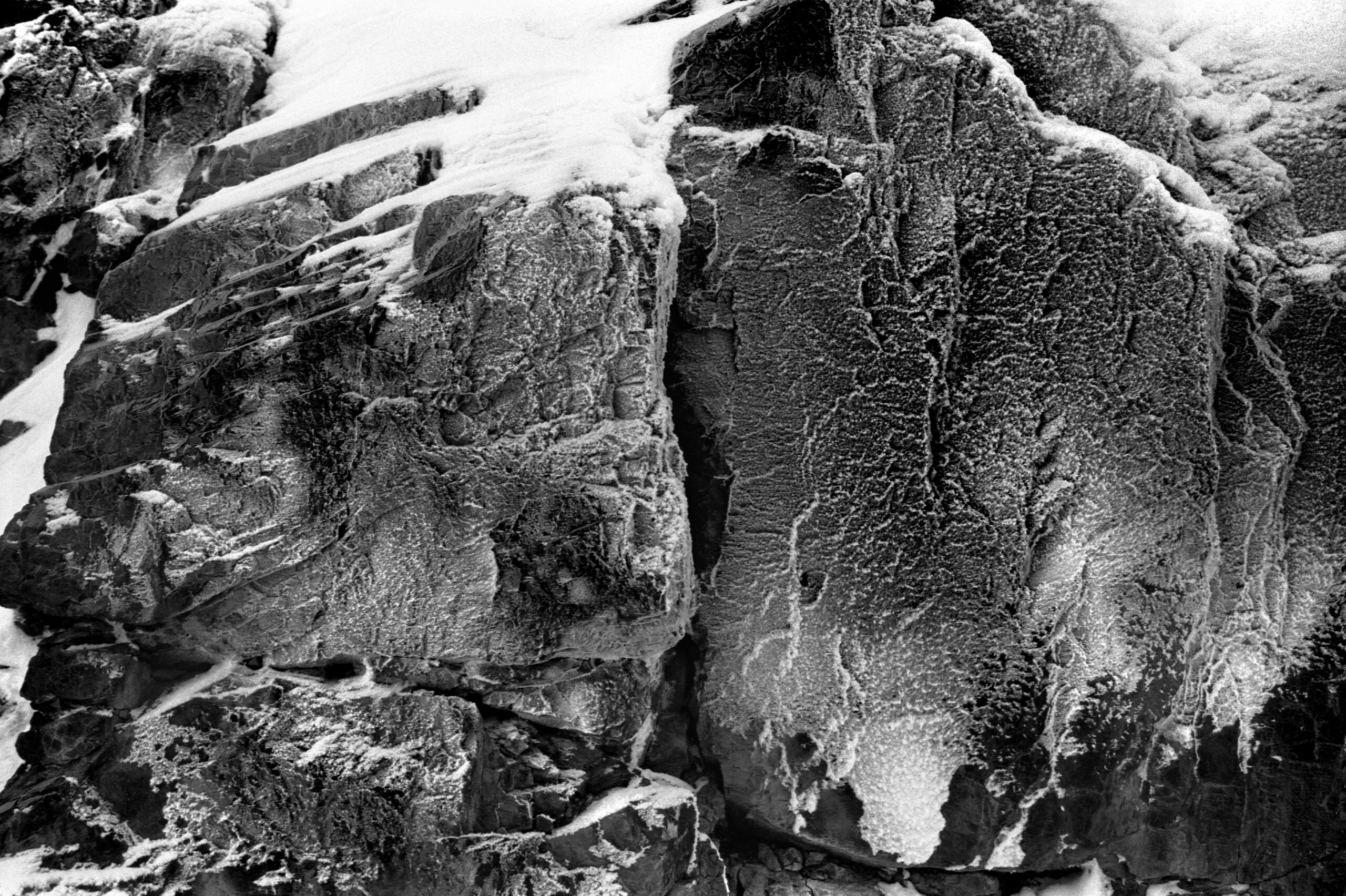 It would be easy to say the images, the soft grays and winter light, evoke a feeling of loneliness or isolation. But that would be wrong. Again much like those foggy mornings, the images here evoke a feeling of quiet and intimacy. This is a book that whispers. As Ciaparra writes, "a white landscape of absolute serenity, a blend of opacity and transparency." It does not matter if the image is of rock bluffs in the South Dakota Badlands, the side of a building in New York, trees in Provence or a nighttime canal in Venice. The images here are gentle considerations of how a landscape can offer a passage into some other state of mind.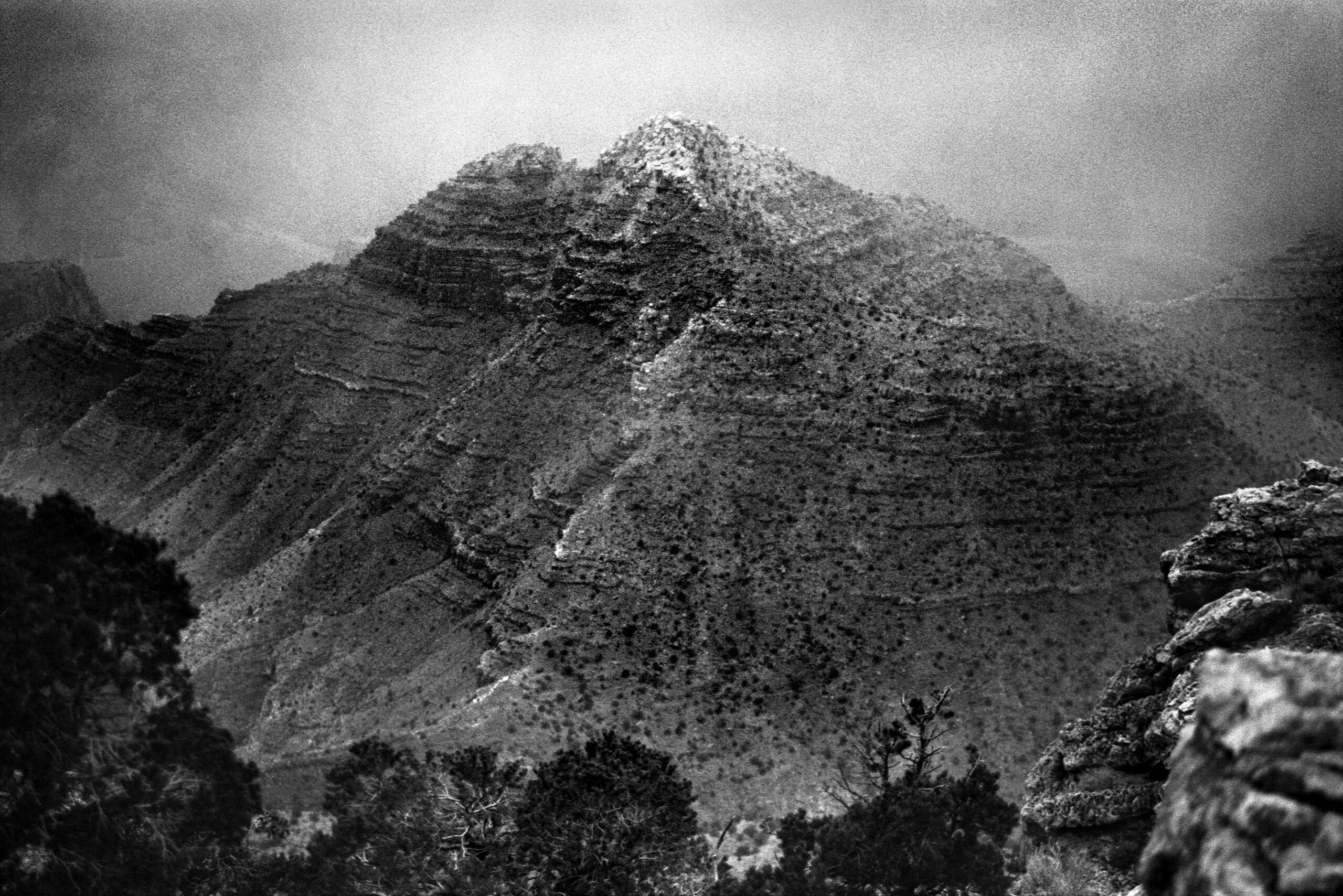 As a bit of final text, Ciaparra continues, "I had arrived at the end of the road, the sky and the earth united to each other, I was listening to my promise: Create a gaze from what you see, go and give back what you saw."
I admire the bit about "create a gaze from what you see." Ciaparra's landscape gaze – winter light, oftentimes remote and unoccupied land, combined with the effects of the palladium salt process – creates a book that rewards the kind of looking that tries to discover a narrative. The stories may or may not be correct, but that's never the point. They are true. Philippe Ciaparra is a Paris based portrait and fashion photographer, who has developed a personal portfolio of fine art. Paysages & Transfiguration is 96 pages long with 50 photographs in trichrome on uncoated Munken Lynx paper. The text is in French, but a new edition also includes an art paper insert of the introduction in English.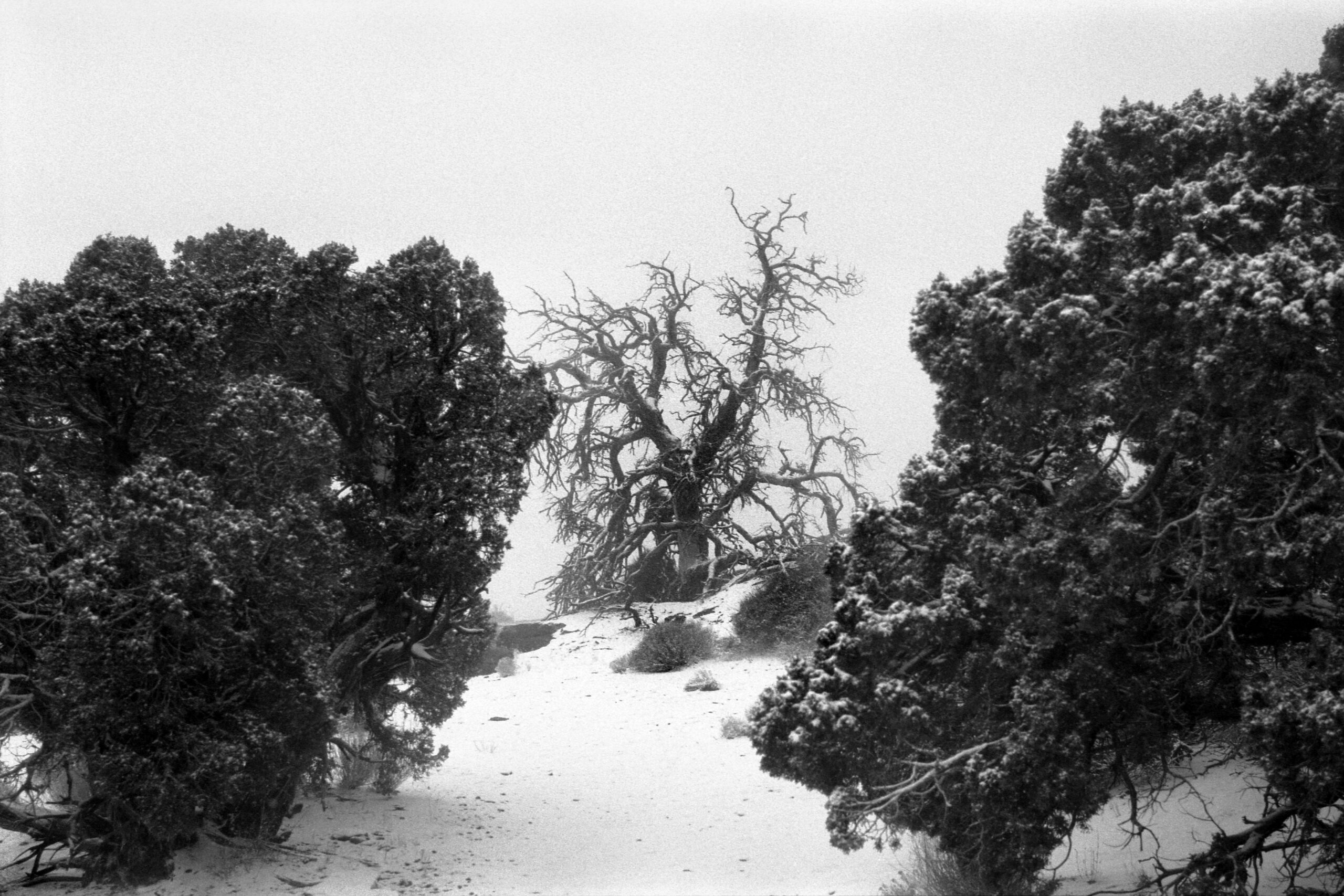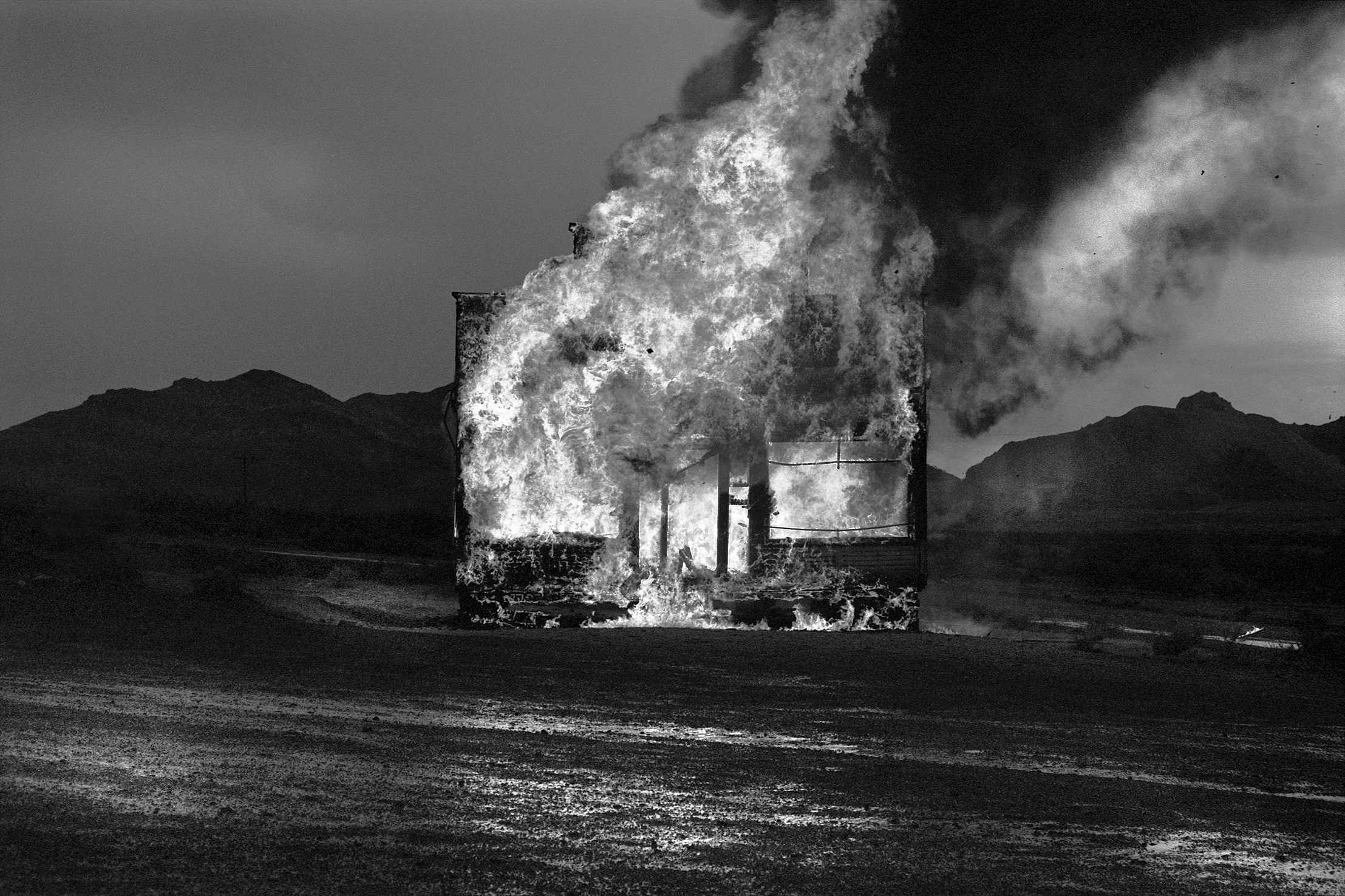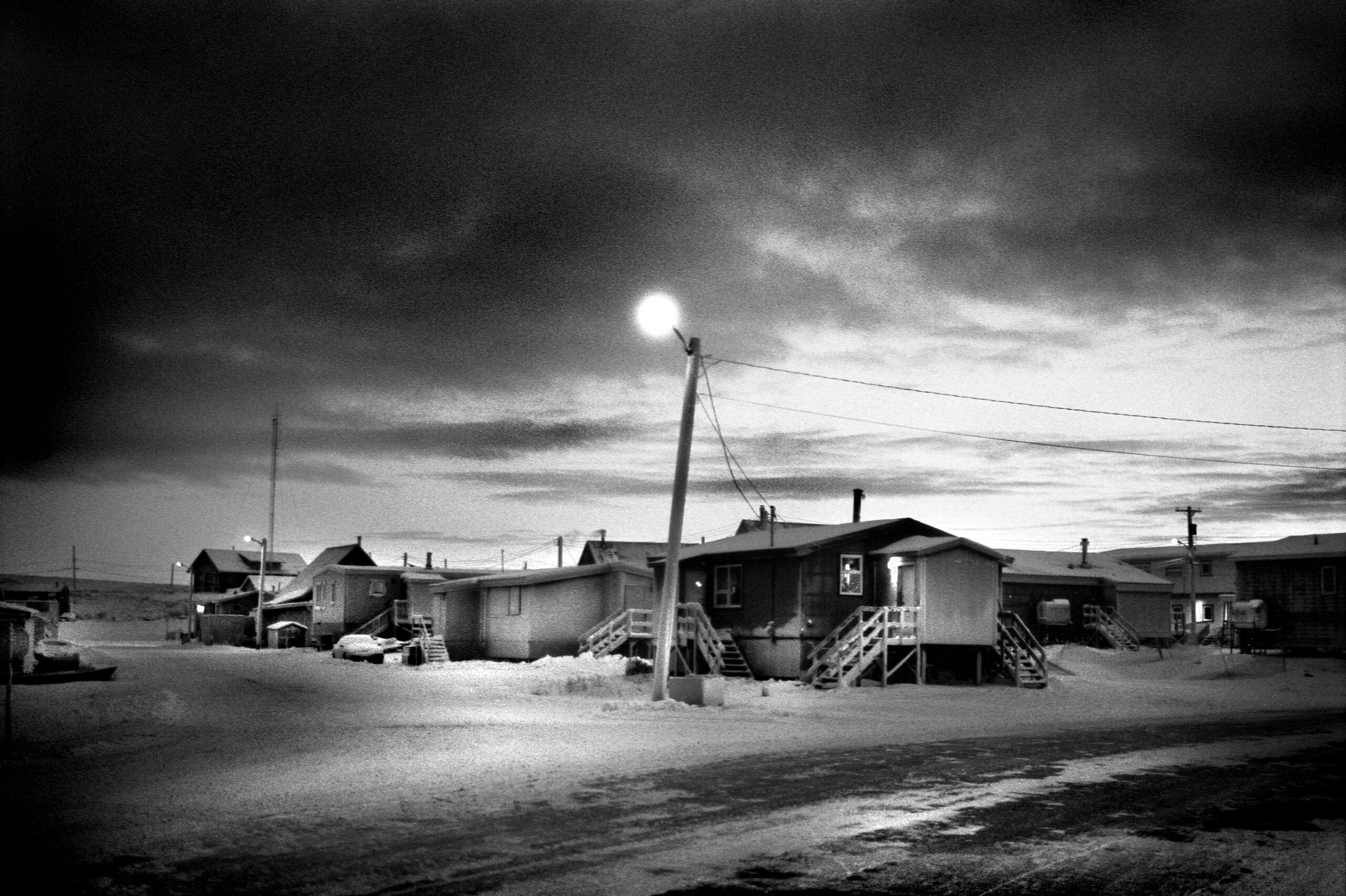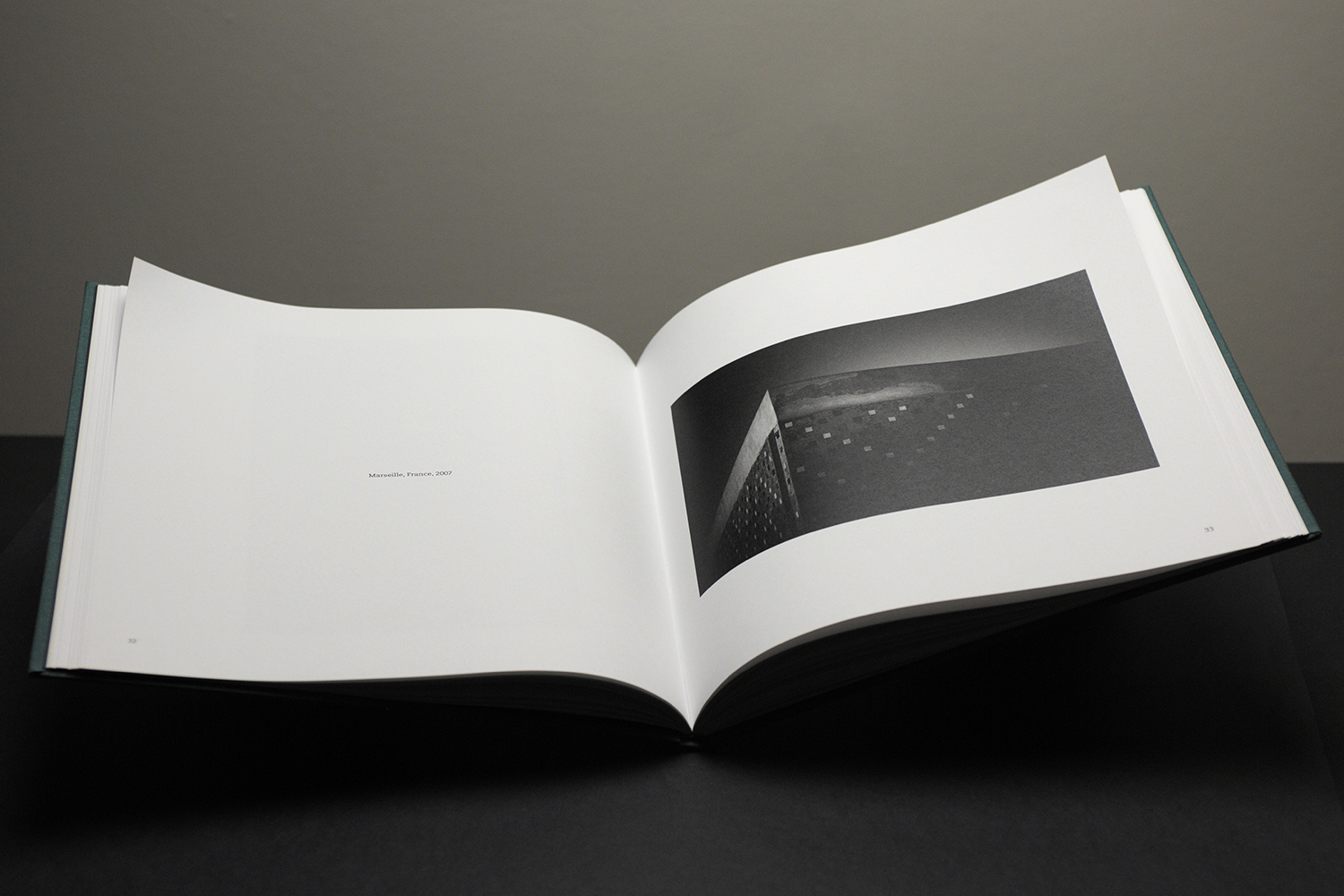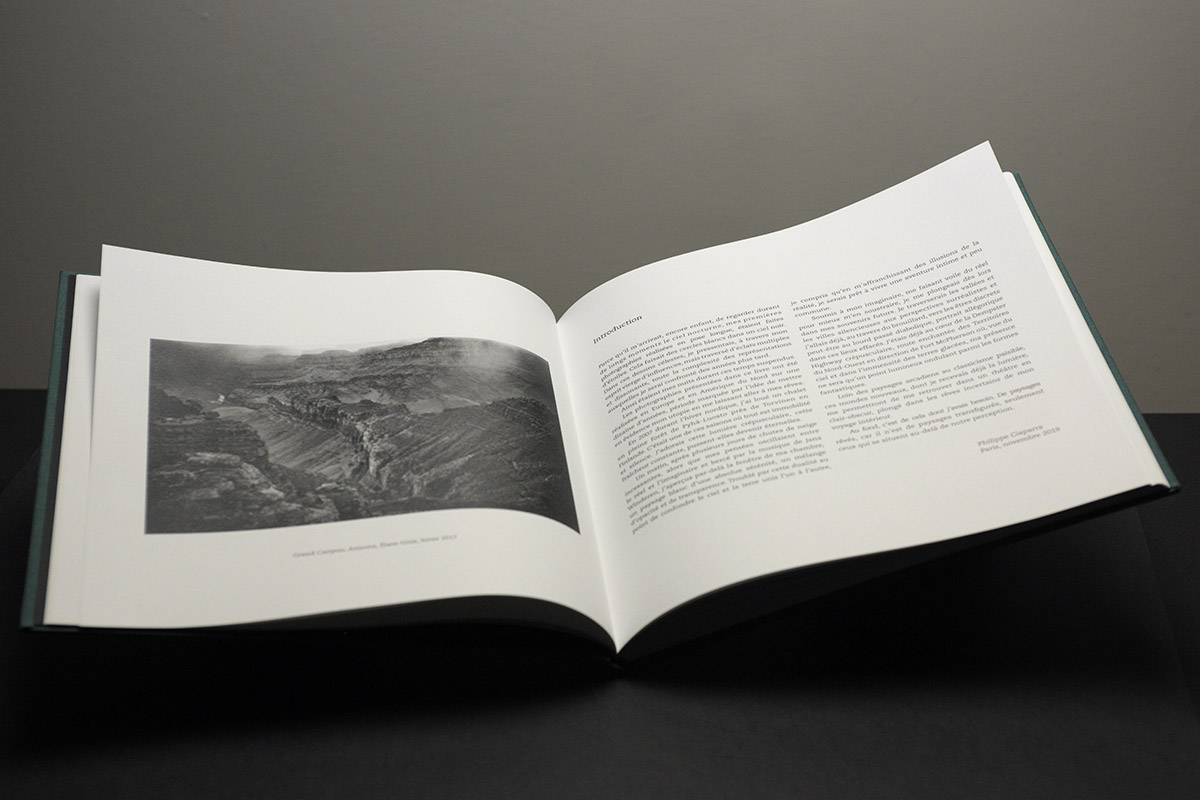 PHILIPPE CIAPARRA
A note from FRAMES: if you have a forthcoming or recently published book of photography, please let us know.
---
FRAMES Magazine
Every year we release four quarterly printed editions of FRAMES Magazine. Each issue contains 112 pages printed on the highest quality 140g uncoated paper. You receive the magazine delivered straight to your doorstep. We feature both established and emerging photographers of different genres. We pay very close attention to new, visually striking, thought-provoking imagery, while respecting the long-lasting tradition of photography in its purest incarnation.
Learn more >>>
---