If one photograph can capture and sustain a moment in time, two images capture something much more difficult to explain. Two moments, two split seconds, can hold between them an open expanse of memory and time.
We have always been fascinated by before and after images. Not because the images themselves are necessarily profound (although many of them are), but because the imagined time between them begins to take a shape. A form is implied. We begin to recognize something deep.
---
"The Way It Was: Road Trips USA" by Thomas Hoepker
Published by Steidl, 2022
review by W. Scott Olsen
---
Here we are at age 20, and here we are again at age 65. Handsome or troubled on either end, what calls us is more complex. In both images, if we look hard enough, we can see both soul and milieu. If the images are well done, we can see a moment that evokes intimacy as well as culture. Holding one image in our right hand and the other in our left, we see two bit of evidence and we can marvel at how much they reveal. But there is a third story, too. In the space between our hands holding the images, there is the passage of time. What happened between then and now? How did the world change so very much? Not captured on paper or pixel, the story is nonetheless as real and as present in the room as the photographs. We can almost see the ethereal passage between then and now.
Thomas Hoepker has a new book in the world: The Way It Was: Road Trips USA. The story of a doubled road trip, then and now, the book is beautiful, reminiscent, direct, a love song as well as indictment, and in every way worth many hours of lingering encounter.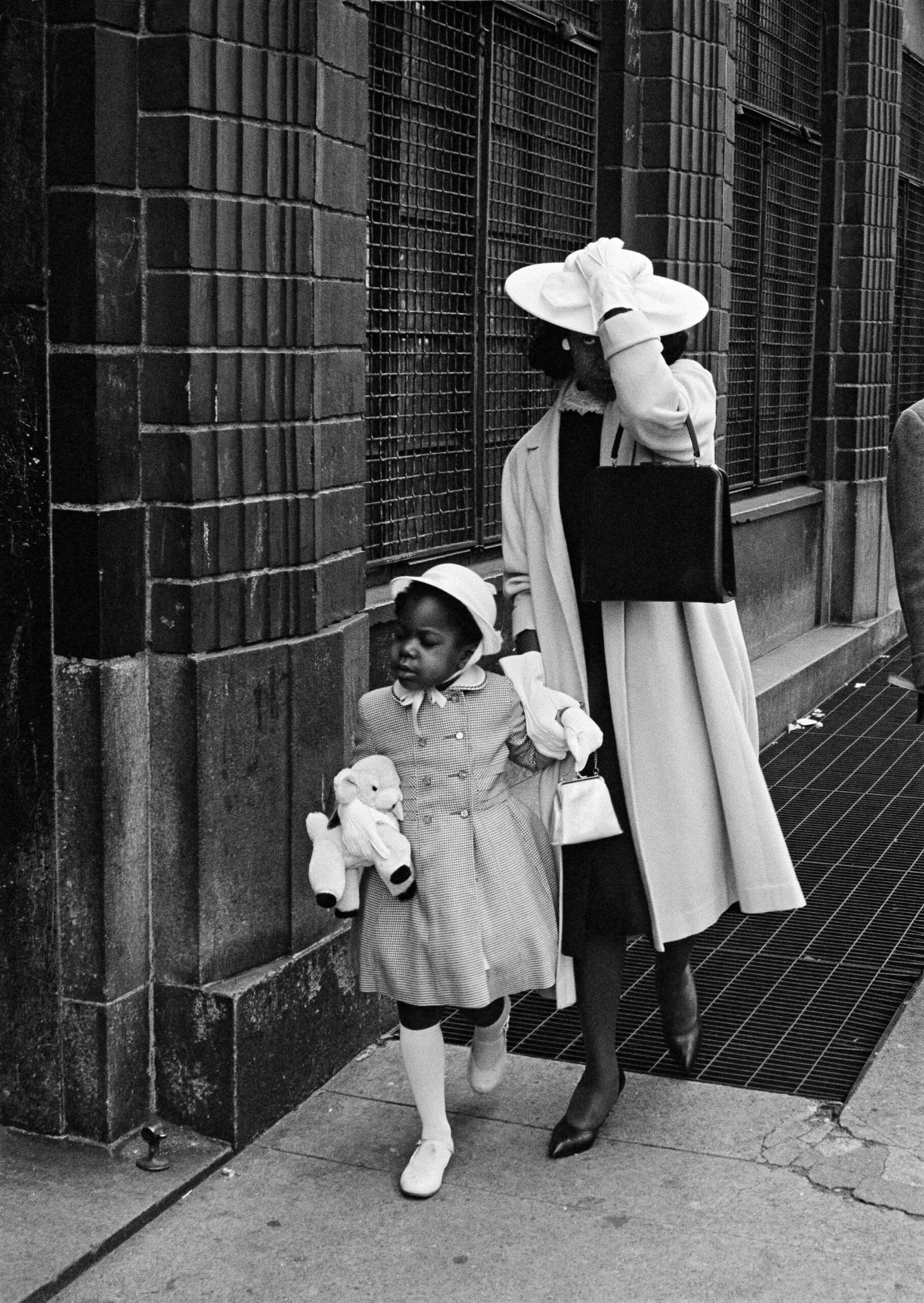 Hoepker was president of Magnum from 2003 until 2006. His work, iconic in every respect, ranges from portraits of Muhammad Ali to Roy Lichtenstein, from street photography in New York to road trip images inspired by Robert Frank's "The Americans."
According to the press materials for the book:
As much as Hoepker recognized that the problematic American dream could go unfulfilled, he was fascinated with the country (settling in New York in 1976), and in 2020 – at the age of 84 and after a successful career as a photojournalist and president of Magnum Photos – he once again set out on a road trip throughout the US. The Way It Was. Road Trips USA juxtaposes Hoepker's color photographs from this trip with his original black-and-white images, taking us on a journey both through his changing sense of America and through time.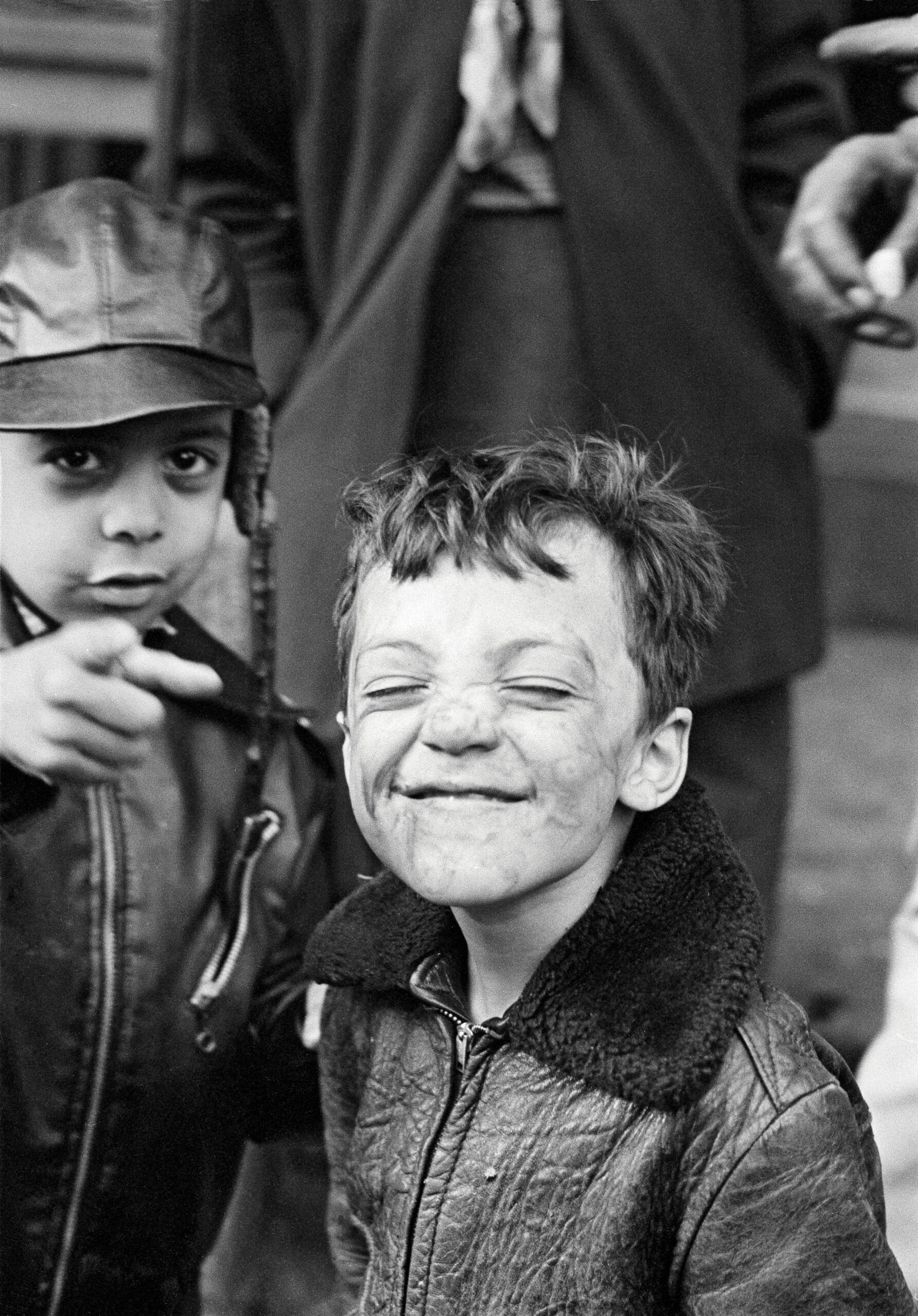 Nostalgia is not the right term, but it's close to the right idea. The images from 1963 are, each of them, time capsules of narrative. If, like me, you were around in those days, you feel these images in your gut as much as see them with your eyes. There is both innocence and pain here, everything from small town joy to bigotry to religious hope to personal loss. Because the images are black and white, they seem simultaneously far away and true.
The color shots from 2020 are equally direct. More importantly, they carry the weight of the earlier black and whites. The book begins with a color image of a simple terrace on the banks of the East River, across from lower Manhattan, One World Trade Center in the background. Of course, this is the same terrace where Hoepker found himself on 9/11, when he took the famous image of young people talking as smoke rose from the twin towers. The past always informs the present, in this picture as well as others where the settings are widely separate. You always feel one while seeing the other.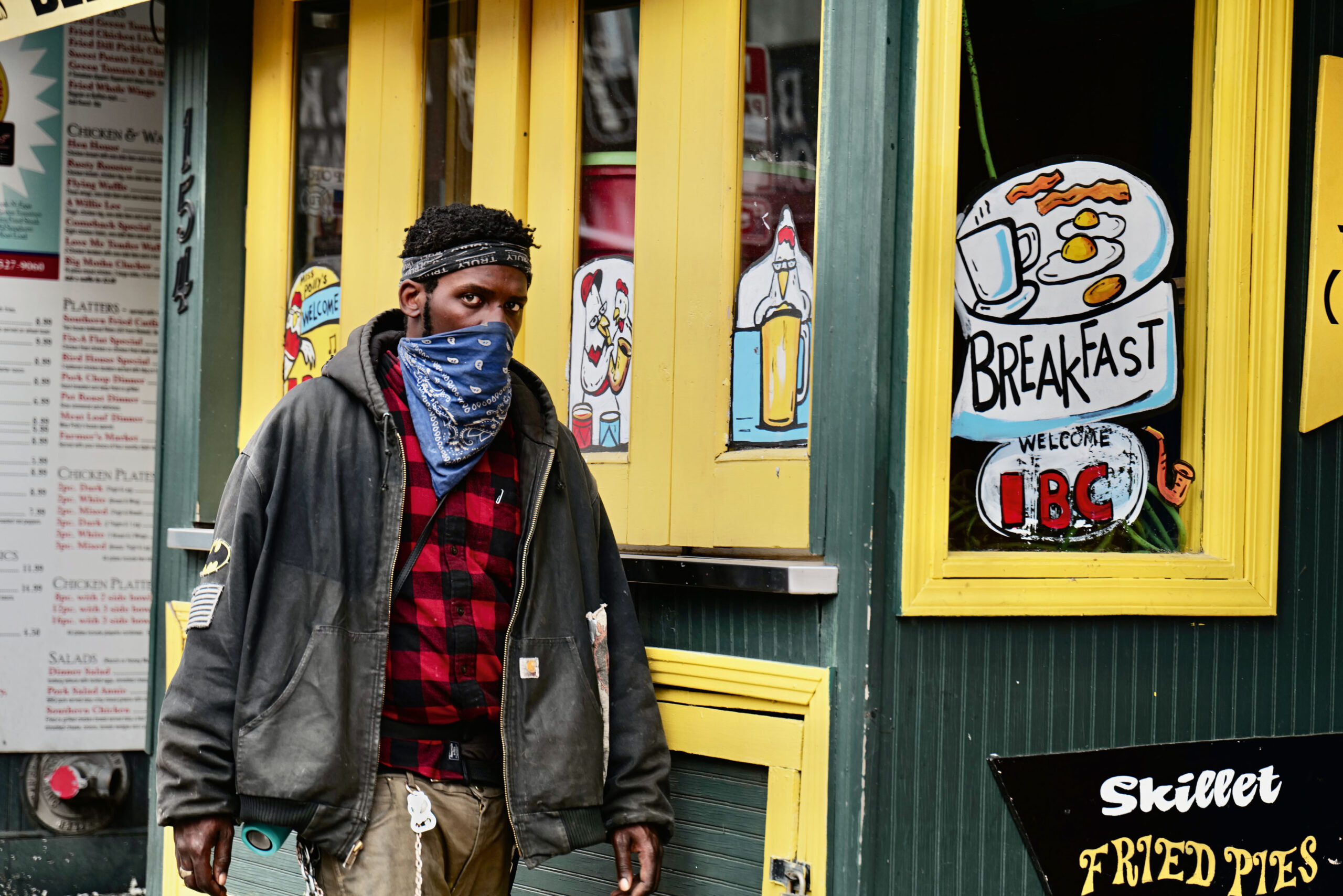 There are not nearly as many color shots from the 2020 trip as there are black and whites from 1963. (The book itself contains 436 images.) The result is the contemporary shots have a particular sense of gravitas. They bear the weight of what came before.
A particularly wonderful element of this book is the preface by photographer Freddy Langer. Titled "If You Want To Go Far," the preface is among the best I've read for its scope and tone. It begins:
Langer's articulation of the road trip aesthetic is a fine lead in to the images, and his understanding of Hoepker's work is illuminating. Later, talking about Hoepker's change from black and white to color, he says,
Comparison, perspective – choose your term – leads to insight. There are four stories, among the hundreds of stories contained in each individual image, in The Way It Was: Road Trips USA. There is the story of Hoepker as told by Langer. There is the story of the 1960s and the story of the 2020s. Most compelling, however, is the story held in our own heart and head as we contemplate the space between then and now, and the artist's vision of both.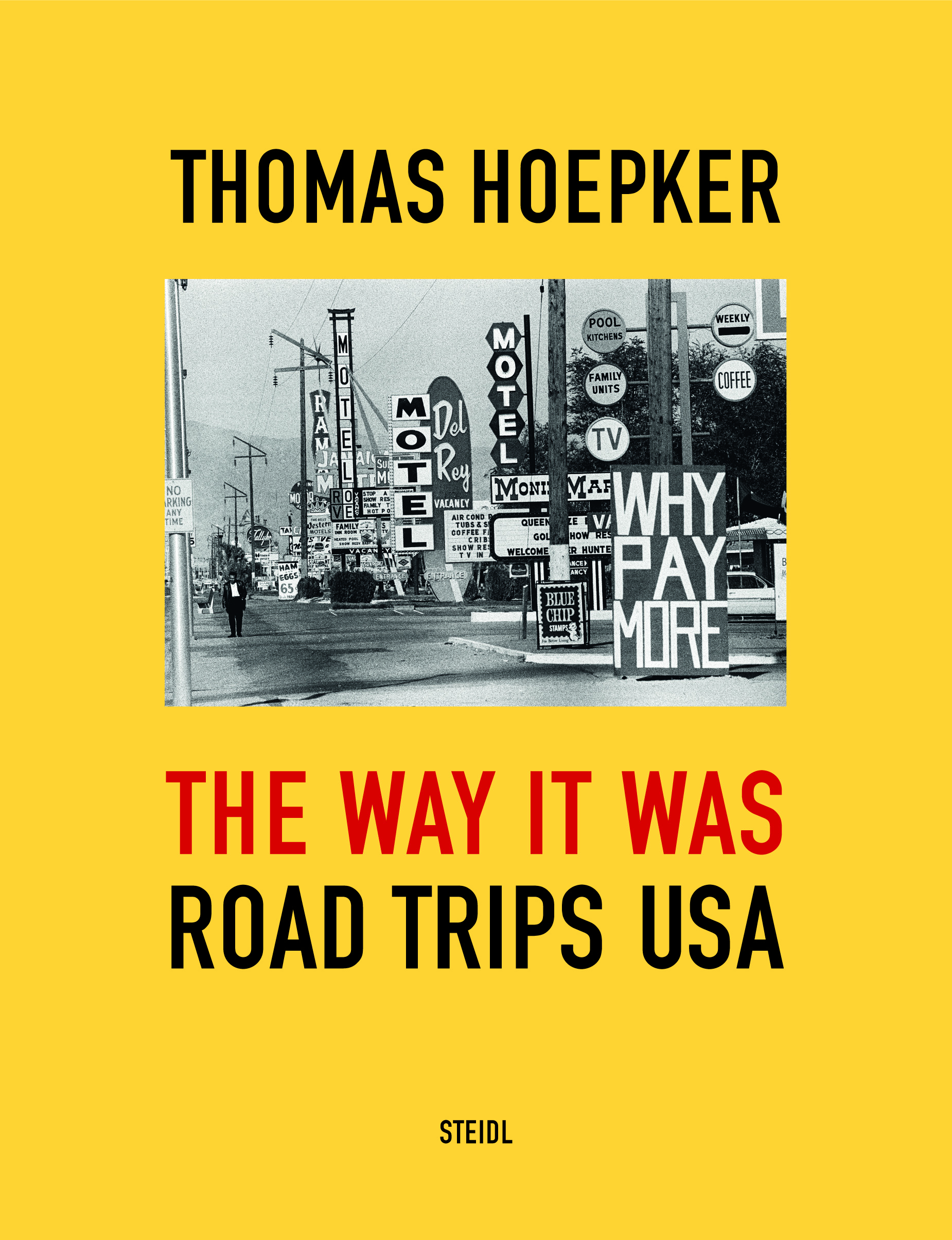 THOMAS HOEPKER
MAGNUM PHOTOS
"THE WAY IT WAS: ROAD TRIPS USA" AT STEIDL
A note from FRAMES: if you have a forthcoming or recently published book of photography, please let us know.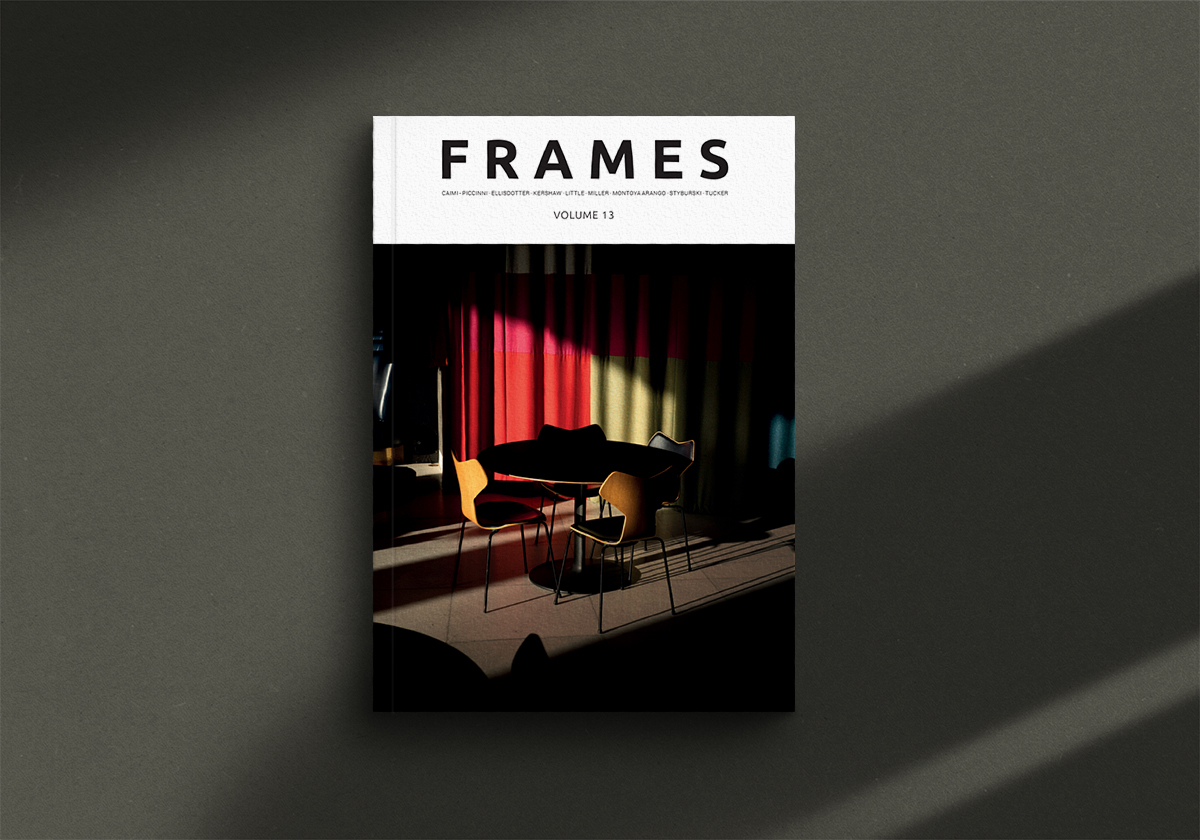 Every year we release four quarterly printed editions of FRAMES Magazine. Each issue contains 112 pages printed on the highest quality 140g uncoated paper. You receive the magazine delivered straight to your doorstep. We feature both established and emerging photographers of different genres. We pay very close attention to new, visually striking, thought-provoking imagery, while respecting the long-lasting tradition of photography in its purest incarnation. Learn more >>>
---