In this new monthly column, I profile different exceptional mobile photographers currently working today. Some will be well known within the mobile photography world (exhibiting and selling their work), and others will be gifted aficionados of the craft who shoot for themselves and their friends. In my first column, I present David Ingraham, one of the artists featured in "The Art of iPhone Photography" (Rocky Nook Photography Books, 2013).
BW: Tell us about your background.
DI: I was born in Eugene, Oregon but raised just outside of East Lansing, Michigan. I moved to LA when I was 24 to go to music school and then decided to stick around and give the old music career a try. Fast forward 30-something years later and I'm still in LA and still playing drums for a living. As far as photography is concerned, I've been shooting ever since I was a kid, getting my first camera sometime around middle school. But it wasn't until my mid-to-late 30s that I began to take photography more seriously as an art form and took a darkroom course, eventually building a darkroom at home. But interestingly enough, it wasn't until I got my first iPhone in my mid 40s that things really began to fall into place for me, stylistically speaking. I became utterly obsessed with the iPhone's capabilities as an artistic tool and, in my opinion, the ultimate street-photography camera. At that point, my passion for photography became all-consuming.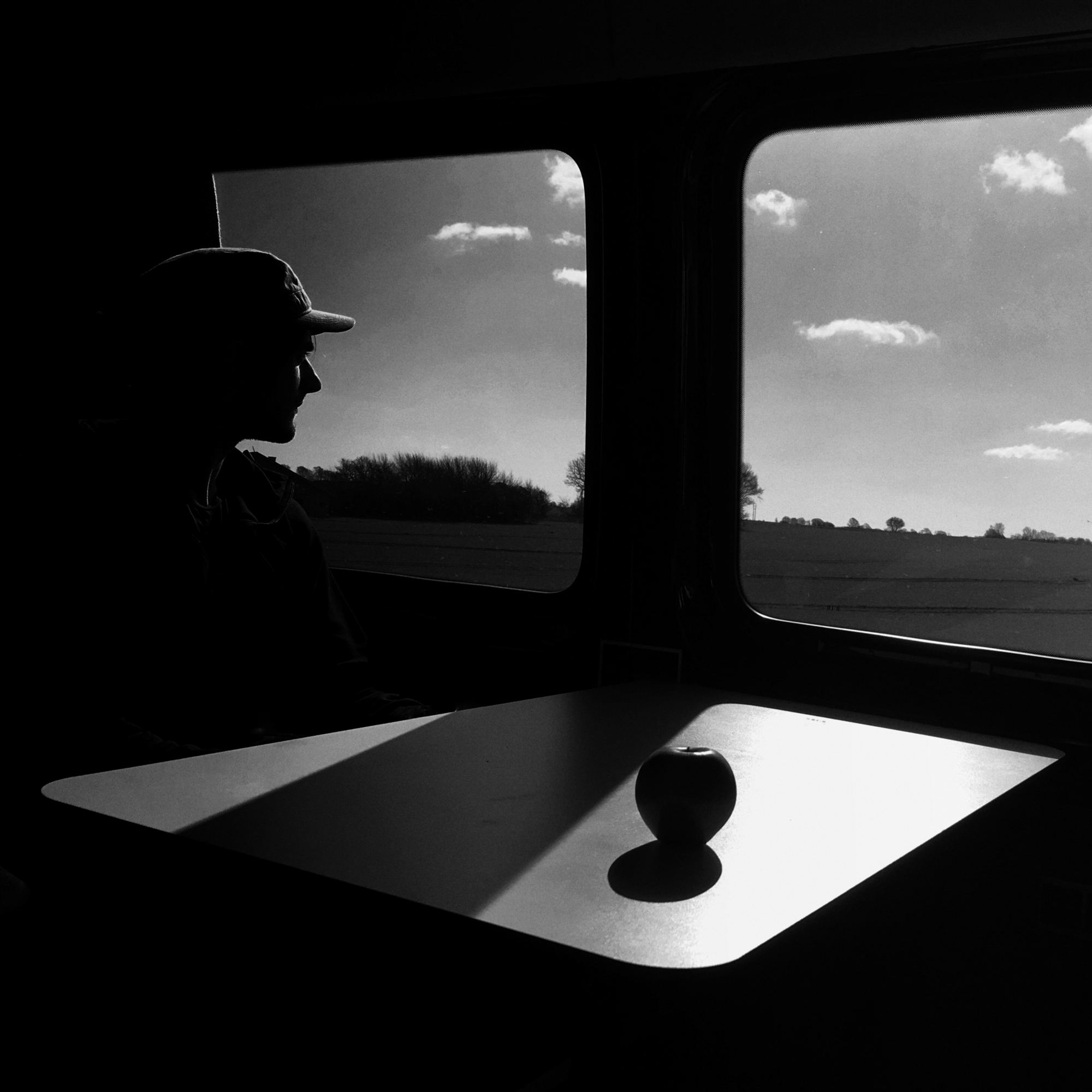 BW: What inspires you?
DI: The arts in general: great music, cinema, photography, painting, literature… anything in the creative/artistic realm that's executed in an inspired and brilliant way. When art taps into the ineffable in a way that transcends style or period, it never ceases to excite and inspire me.
BW: How do you express your creativity?
DI: In any way I feel compelled to do so at whatever given time. At a very young age, I started drawing, and would do nothing but for hours on end for many years. But eventually music became my focus and then photography. Nowadays I'm getting back into composing and recording my own music, something I was doing a lot of in my 20s, before pursuing drumming more seriously. It's been exciting to get back into something I had mostly put on the back burner for decades.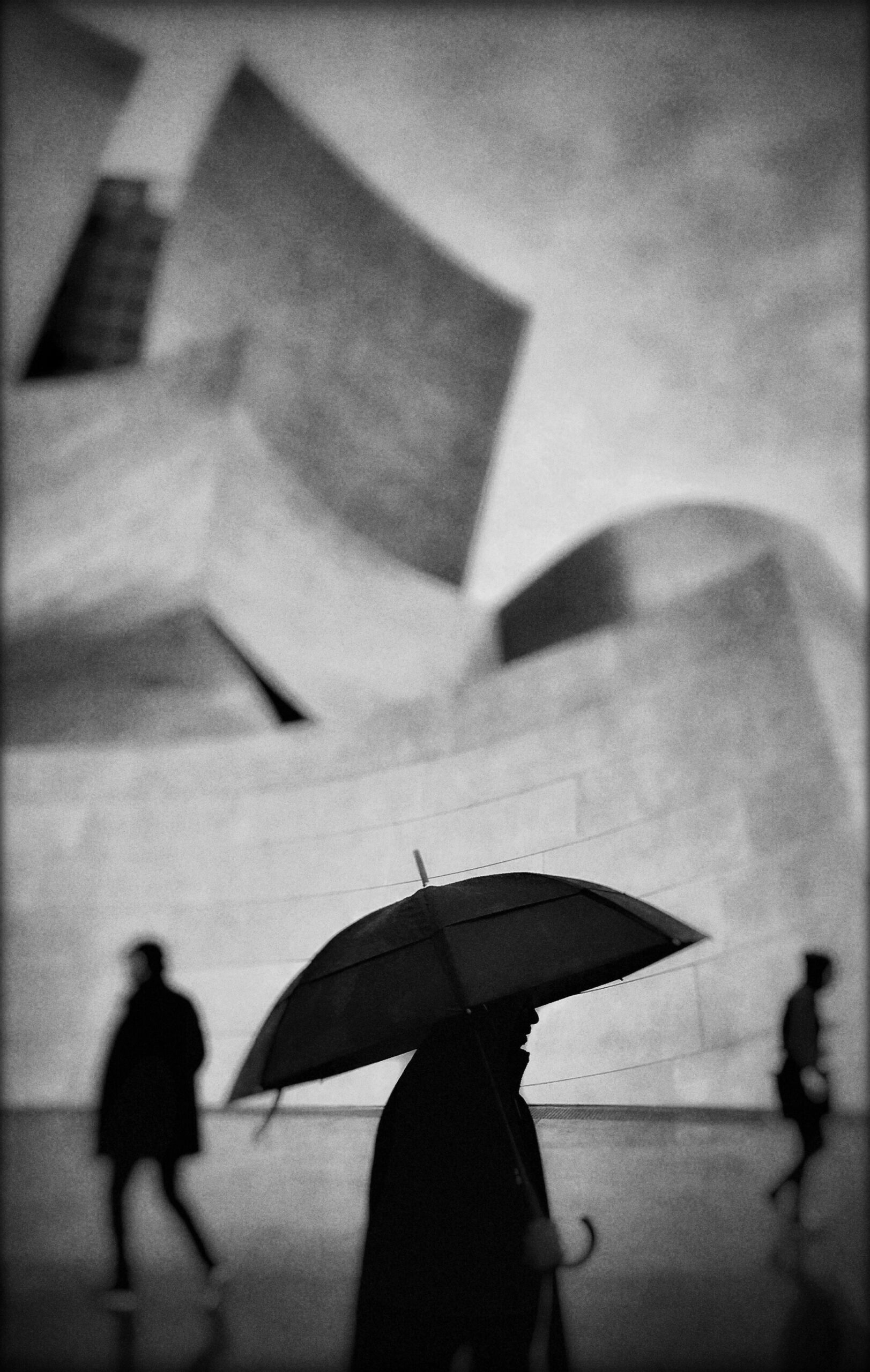 BW: Are there any specific artists who have an influence on your work?
DI: Wow, so many! Hard to know where to even begin. To start, my grandmother was actually a very talented etcher, and we had a lot of her work hanging in our home when I was growing up. And my parents used to take us kids to art museums quite often, so I was exposed to the work of the great painters like Salvador Dalí and Marc Chagall at a very young age. But like I mentioned, I truly love great art, period, so that could mean the music of Bach, the movies of Ingmar Bergman, the photography of Henri Cartier-Bresson, the paintings of Caravaggio… there's truly no end to the list.
BW: What are you trying to communicate with your work?
DI: Nothing specifically, to be totally honest. I'm just trying to capture a small, fleeting slice of life, hopefully in a compelling and visually-appealing way. As a street photographer, when I'm out shooting, I'm really just searching for a good photograph, or the potential for a good photograph to present itself. This means, for me personally, some appealing light, a strong composition, and some type of compelling moment unfolding before me. With a few exceptions, I rarely have any sort of preconceived idea or agenda; it's really just about searching for something, hoping that that something might be awaiting me around the next corner, but I never quite know what that something is, and that's what I love about street photography: the element of serendipity and surprise that the photographer has little to no control over.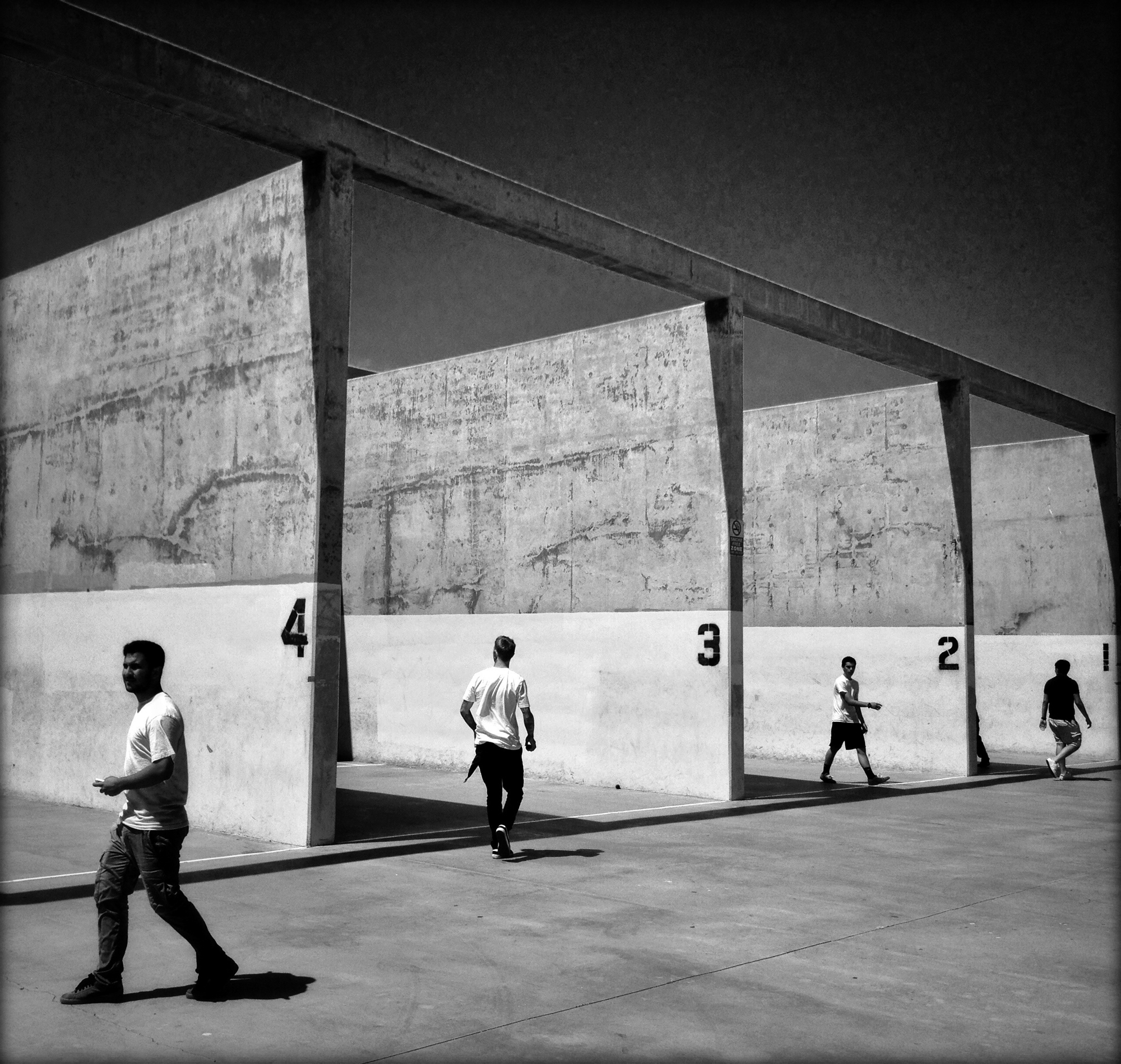 BW: How do you know when a work is finished?
DI: It's really just a feeling. Some of my work is straight-out-of-camera, so there's very little post processing involved, in which case it really just comes down to whether or not I nailed the composition. Some of my more experimental work can involve working through multiple versions, and even occasionally scrapping the first attempts and starting over. But eventually, I'll reach a point where all the elements – strong tones, compositional balance, etc. – fall into place and it just feels right.
BW: Why black & white vs. color?
DI: I think I work better in tones than in color. Once again, I trace it back to my grandmother's etchings as well as the countless hours I spent doodling, mainly in pencil. I'm also a big fan of old black and white movies. But beyond that, I'm not even sure. There's just something more dramatic about black & white photography for me, and since we perceive the world in color, black and white is one step removed from that "normal" way of seeing, making it more abstract.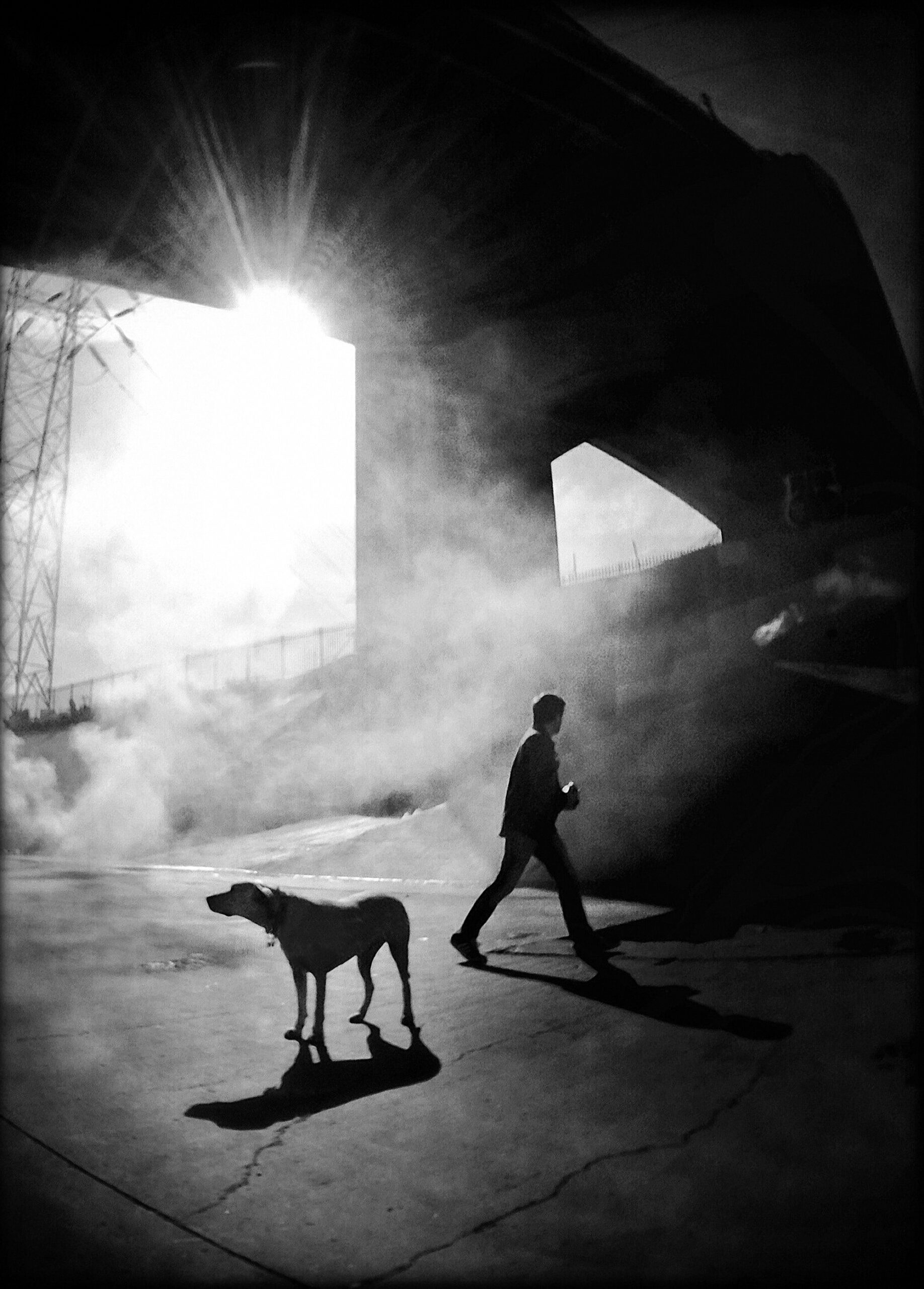 BW: What iPhone apps do you use in your work?
DI: Nowadays, very few. In the early iPhoneography days, when apps were very inexpensive if not free, I was trying everything and anything. It was a very experimental and creative time. But eventually I became less interested in the post-processing part and wanted to just get back to a simpler approach, harkening back to my film/darkroom days. So nowadays, I shoot mainly with the native iPhone camera, occasionally using the "Noir" filter, and then convert and process using Snapseed. I've found that I have much more tonal control over an image if I shoot in color and then convert to monochrome later.
BW: What kinds of creative patterns, routines or rituals do you have?
DI: Shoot, get frustrated, consider giving up, persevere, repeat. No, in all seriousness, I just prepare my camera bag full of various gear the night before I plan to go shooting, then hop the metro and get off at my stop of choice for that day and hit the streets. I put my phone in airplane mode so that there are no distractions – the phone becomes a camera and nothing else – and then I just wander, observe, search. I try not to "chimp" as they call it – looking at what I've gotten – until I get home.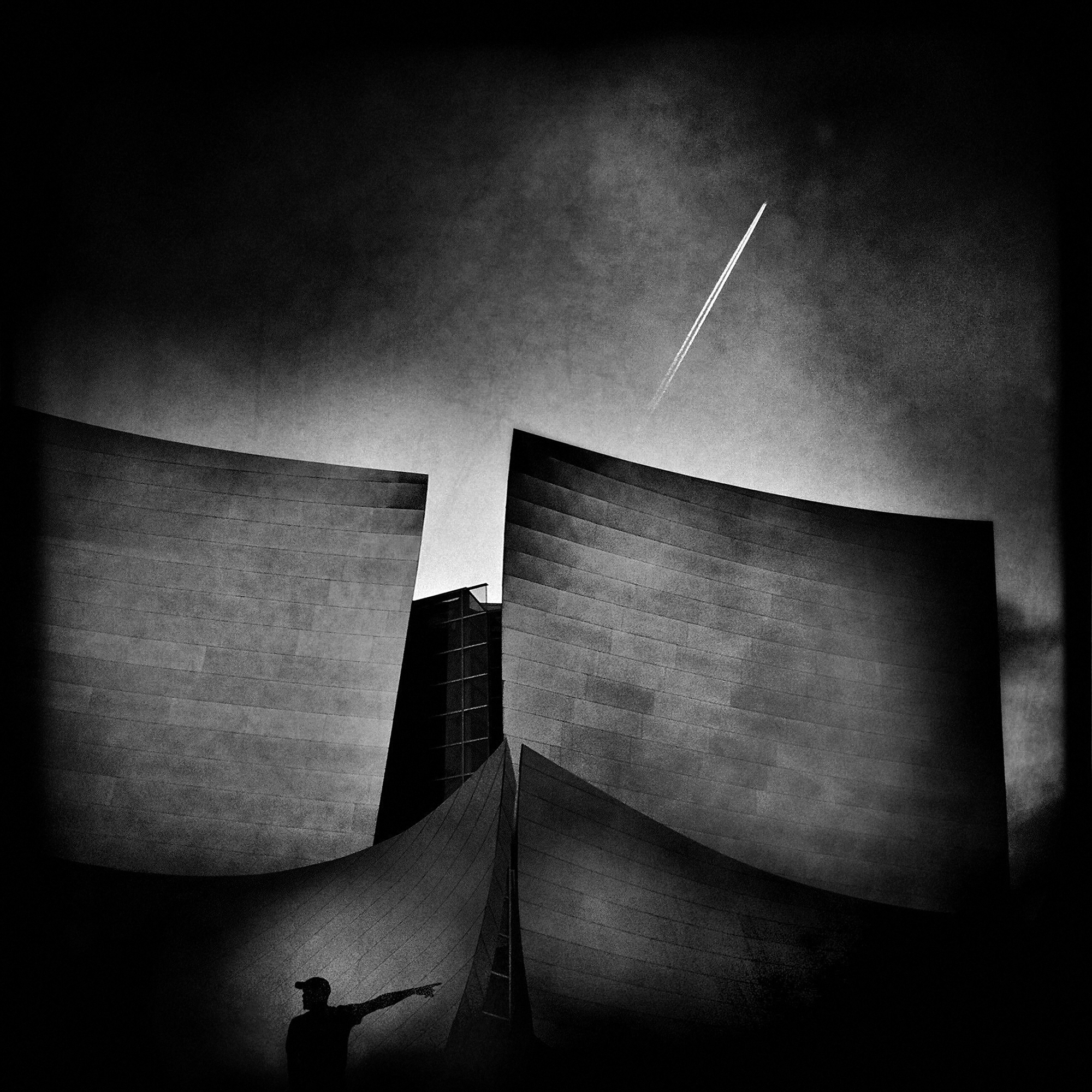 BW: What advice would you have for someone aspiring to do street photography?
DI: First of all, I'd tell them to check their motives. Are you pursuing it because you're passionate about the art form, or are you hoping to get lots of "likes" on social media? I don't mean to sound cynical, but we live in a day and age where online popularity can end up being the thing that drives us. But street photography can be very challenging, even discouraging at times, so you have to do it purely for the love of it. And if it eventually ends up leading to something more – recognition or financial rewards – that's great, but if that's your goal, you won't last long. So, study the work of the greats, get your technique together, and then get out there and do it because it's a creative adventure that gets you off the couch. And if you're lucky, you might even take a great photograph!
---
As a bonus, here is David Ingraham's "how-to" chapter from the book The Art of iPhone Photography (by Bob Weil & Nicki Fitz-Gerald) for some insight into the artist's post-production process, using the iPhone app "Noir."
DAVID INGRAHAM
ABOUT THE AUTHOR
Bob Weil is a practicing mixed media digital pictorialist living in Omaha, Nebraska. He has won numerous awards for his work and has exhibited in New York, Los Angeles, Canada, Italy and Portugal. He is a published author and teacher on digital art subjects with 2,400 students in 52 countries. He co-authored The Art of iPhone Photography with Nicki Fitz-Gerald for Rocky Nook Photography Books.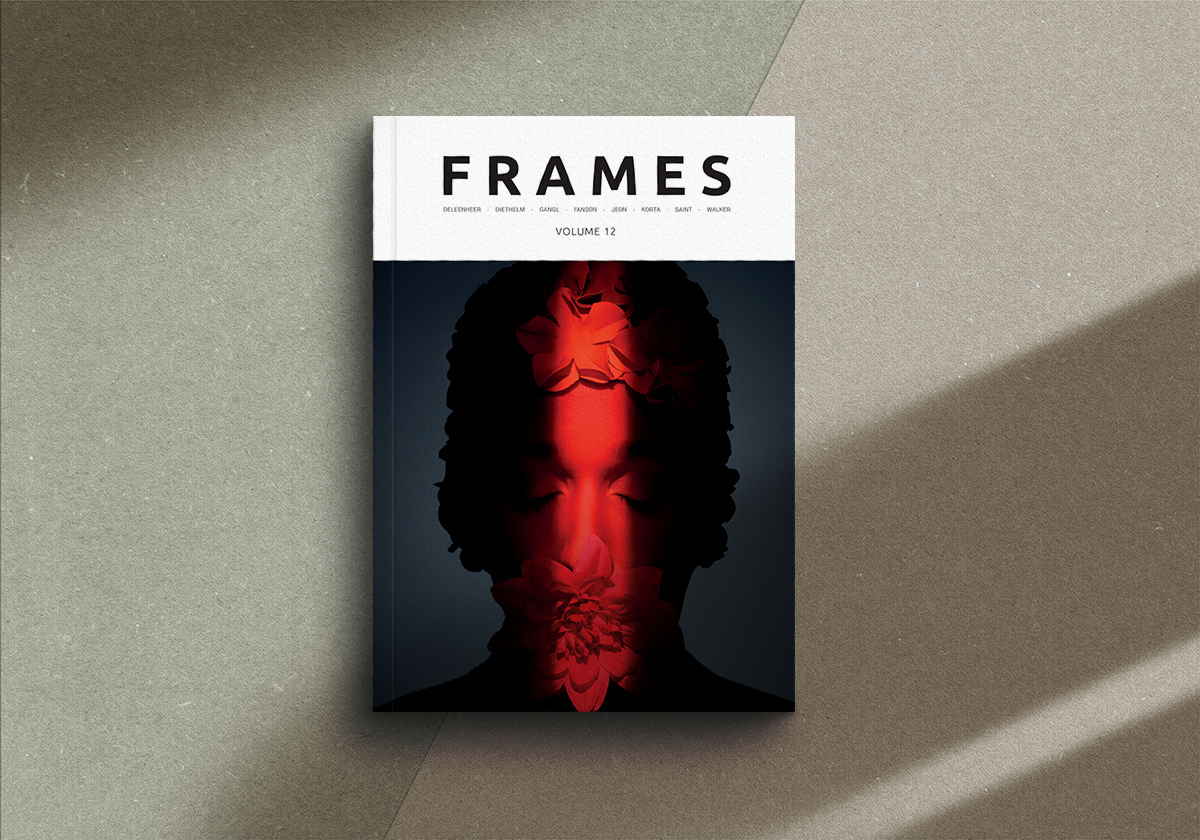 Every year we release four quarterly printed editions of FRAMES Magazine. Each issue contains 112 pages printed on the highest quality 140g uncoated paper. You receive the magazine delivered straight to your doorstep. We feature both established and emerging photographers of different genres. We pay very close attention to new, visually striking, thought-provoking imagery, while respecting the long-lasting tradition of photography in its purest incarnation. Learn more >>>
---