Each month, Bob profiles an exceptional mobile photographer currently producing notable work across a variety of subjects and employing a broad range of techniques. Some will be well known within the mobile photography world (exhibiting and selling their work), and others are gifted aficionados of the craft.
While photography of people along the Ganges River is a common subject for photographers in India, Dimpy Bhalotia's sense of composition is exceptional. The shots are in black & white, movement is the focus, with birds aloft and people themselves seemingly in flight, limbs full of energy, leaping with the freedom and abandon of youth. Throughout her work, Bhalotia generally obscures or de-emphasizes the faces of her subjects. Rather, her style is defined by silhouettes and bursts of movement. "I want my viewer to feel the moment and not study the origins of the people in my photographs. It could be anyone in the photo," she explains. Nothing is left to imagination in Bhalotia's scenes, and the stories captured are not works of fiction – no post-process editing or recombination of elements occurs. This, she says, makes photography the "most truthful art in the world." Dogs and birds often occupy a special part of the high-contrast world she captures, and she recounts why that is the case in her interview below.
For this month's feature, I've chosen to highlight a small portion of Bhalotia's range of street photography – mostly scenes captured along the Ganges River in India that cohere well into a single set of themes that recur and build on one another, each one more powerfully than the last.
BW: Please share your educational and professional background.
DB: I was born and raised in Bombay, then I moved to London to study Fashion Design Technology at the London College of Fashion. It was there that I received a BA (with honors) in Fashion Design Technology, with a focus on Women's Wear. After graduating, I launched my haute couture brand in London, with a workshop based in Bombay. While I was at it, I discovered my deep love for photography. I am a full-time photographer now.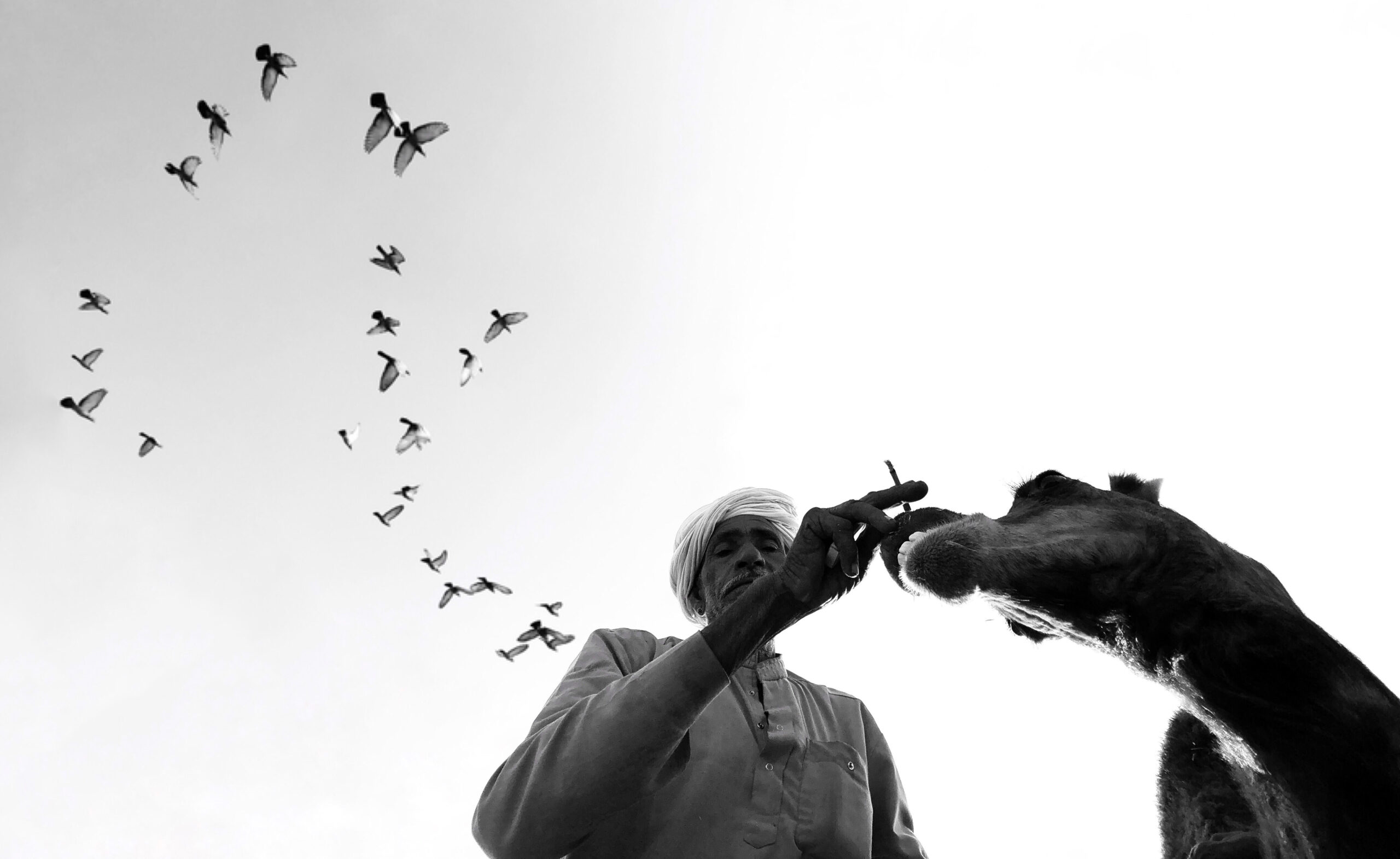 BW: How do you decide when to use the iPhone as your camera?
DB: I don't have any particular rationale for what device I will use for photography at any given moment. It depends on the frame and the situation. When I started shooting with my iPhone, I realized it was all about angles, patience, understanding light, tones, and textures. No matter how big or good your camera is, if you don't understand these basics, you will never get good shots.
The iPhone is handy and always with me, so a large part of my body of work has been photographed on the iPhone and, more recently, using a Leica.
I don't go by any rule when it comes to photographing with what. I make the best use of my free will and I do what I feel like. It's as simple as that.
BW: What inspires you?
DB: I have always been inspired by nature and birds and all the chaos on the streets. Given how everything can be delivered to your homes, the charm of busy streets is diminishing, and I want to capture it as much as I can in my own way before it's all gone. I want to capture the energy. I want to keep them alive in my photographs. Maybe in the future (and even now, where everything is online) people will look at them and feel like going out in the streets and running with the birds.
I feel is the best way to express myself is through my photography. Good food and a good mood really motivate me to go out and take pictures. I can't wait to wake up and walk around under the sun. It makes me happy. I like how everything around me is in motion, and I stand there watching it all move.
Then I photograph the movement that brings me the most joy. This feeling is so profound that I wish to experience it every day of my life.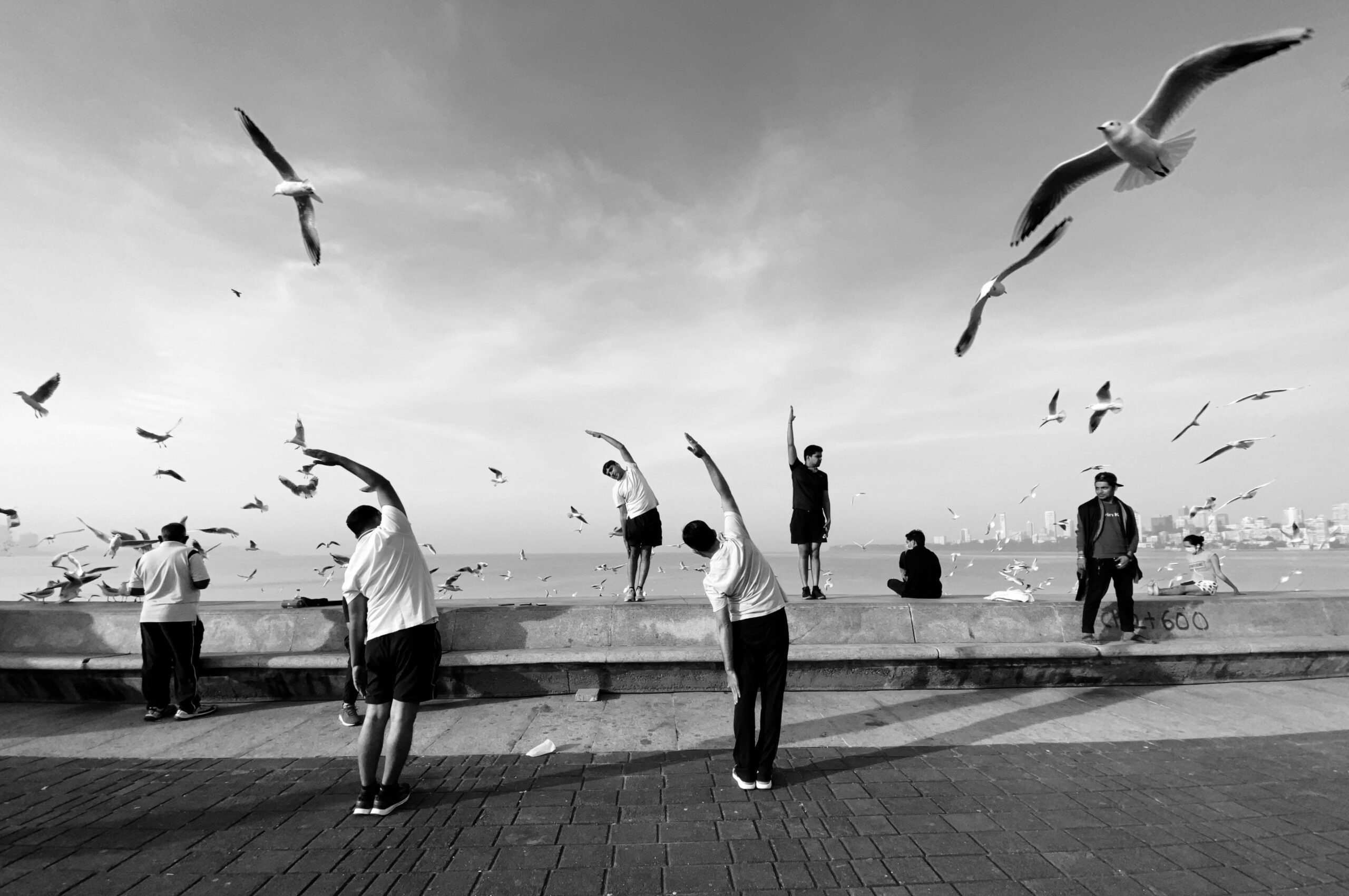 BW: Are there any specific design periods or artists who have an influence on your work?
DB: I wouldn't say that I am influenced by any particular artist or design period because I've never gone to great effort to become familiar with them to such an extent that they exert an influence on my work. Having said that, movies, music and nature have always been my biggest inspirations. Roger Deakin's cinematography, Satyajit Ray films, A.R. Rahman's Music, Alfred Hitchcock's play with light and shadows in his films, Buster Keaton's sense of timing in crafting comedy; the sun, birds, nature, and books. But to be honest, no particular photographers have ever inspired me. Yes, there are many photographers whose work that I admire but not to the extent that I want to do what they do or even get close to their style. Still to name some few, I think Fan Ho, Vivian Maier, Irving Penn, and Henri Cartier-Bresson have done some incredible work.
I don't like borrowing the vision of others. For many years now I have also avoided watching television (which actually means to "Tell a vision''). It conditions the mind.
I like to formulate my own ideas and thought process instead of having my mind "programmed." I avoid this exposure to help maintain my original thoughts and karma.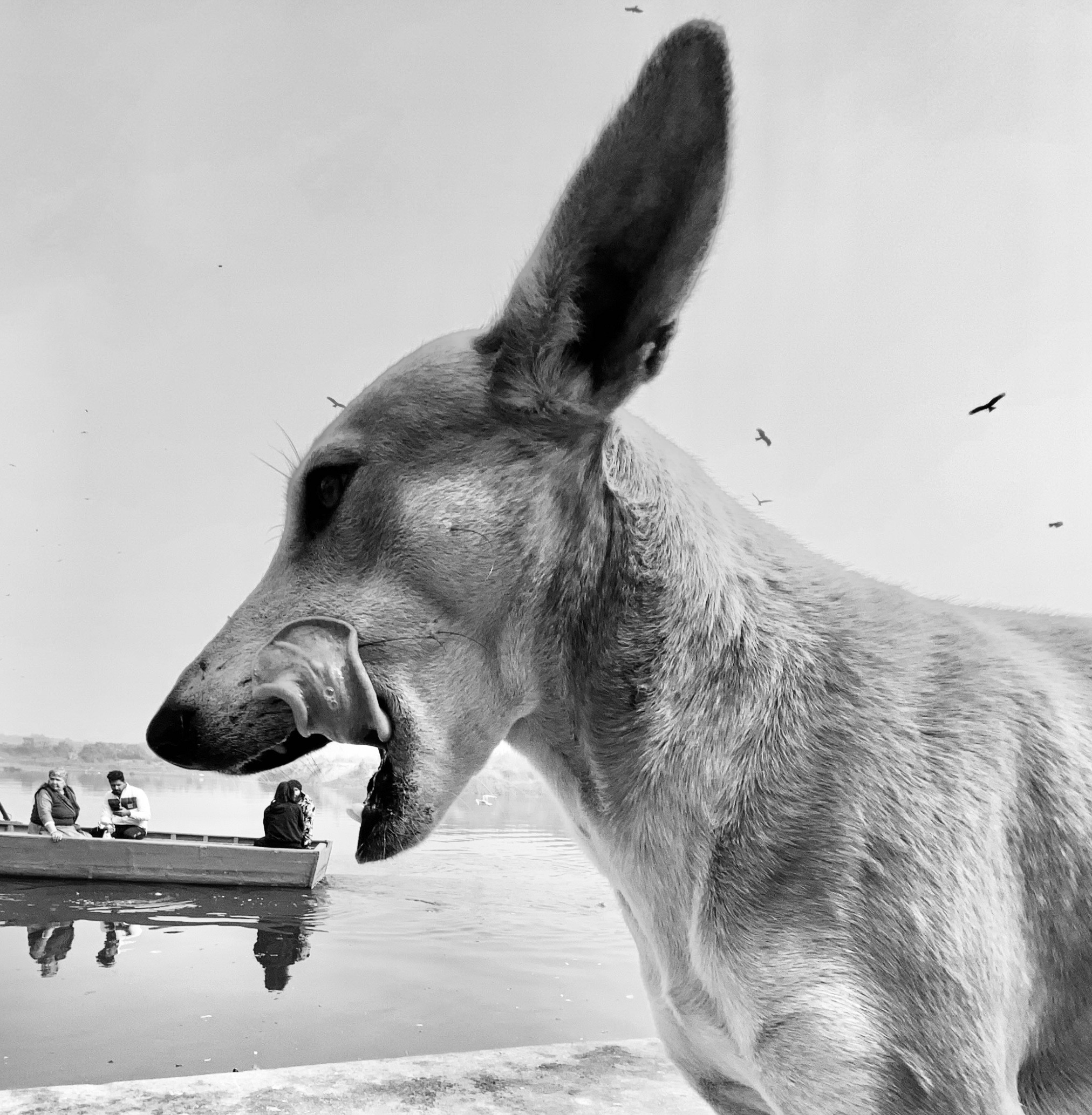 BW: Let's talk about the particular location (a waterfront in India) that we've mainly focused on for this feature – which is really only a small portion of your extensive street photography work. Over how long of a period did you take these photos? What did you find so fascinating about this location? Are any of the dogs featured your own? There seem to be a variety of them.
DB: These were actually photographed in different parts of India. All the dogs are different, and none are mine.
Just about 4/5 of these photographs were taken in the same area of Delhi. I used to be afraid of dogs, hence I embarked on this project to get over that fear. And photography helped me to do so.
All the selected photographs for this interview were shot between 2018 to 2023. I frequently photograph near bodies of water because I love water and I feel a connection to it.
I'm drawn to beaches. There is so much energy and freedom there.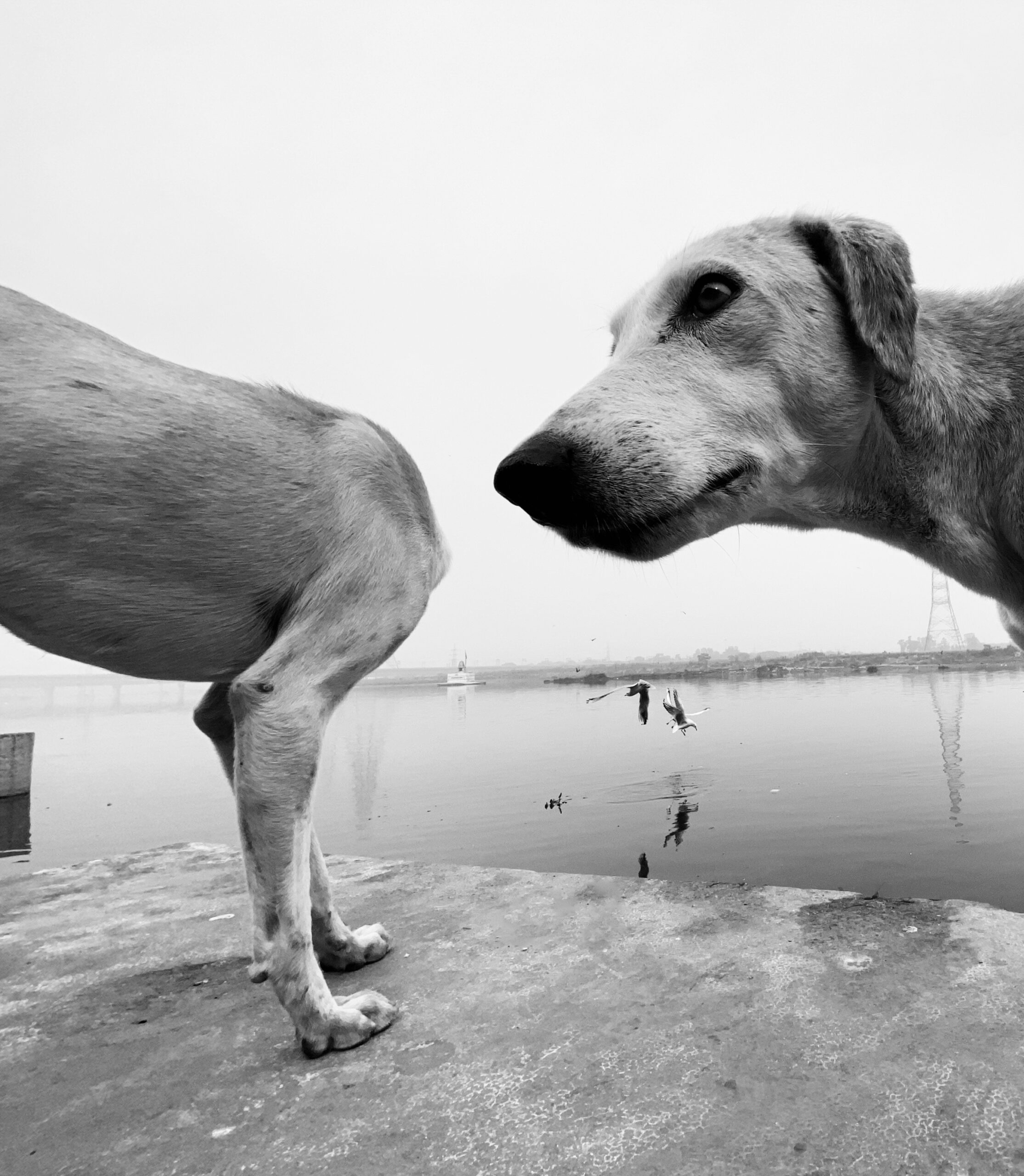 BW: How has your work evolved over time?
DB: I believe it has evolved from street photography to very close-up street portraits, and I am thoroughly enjoying this phase of my work.
In addition, I have built a strong trust in my audience that what I will deliver will be liberating.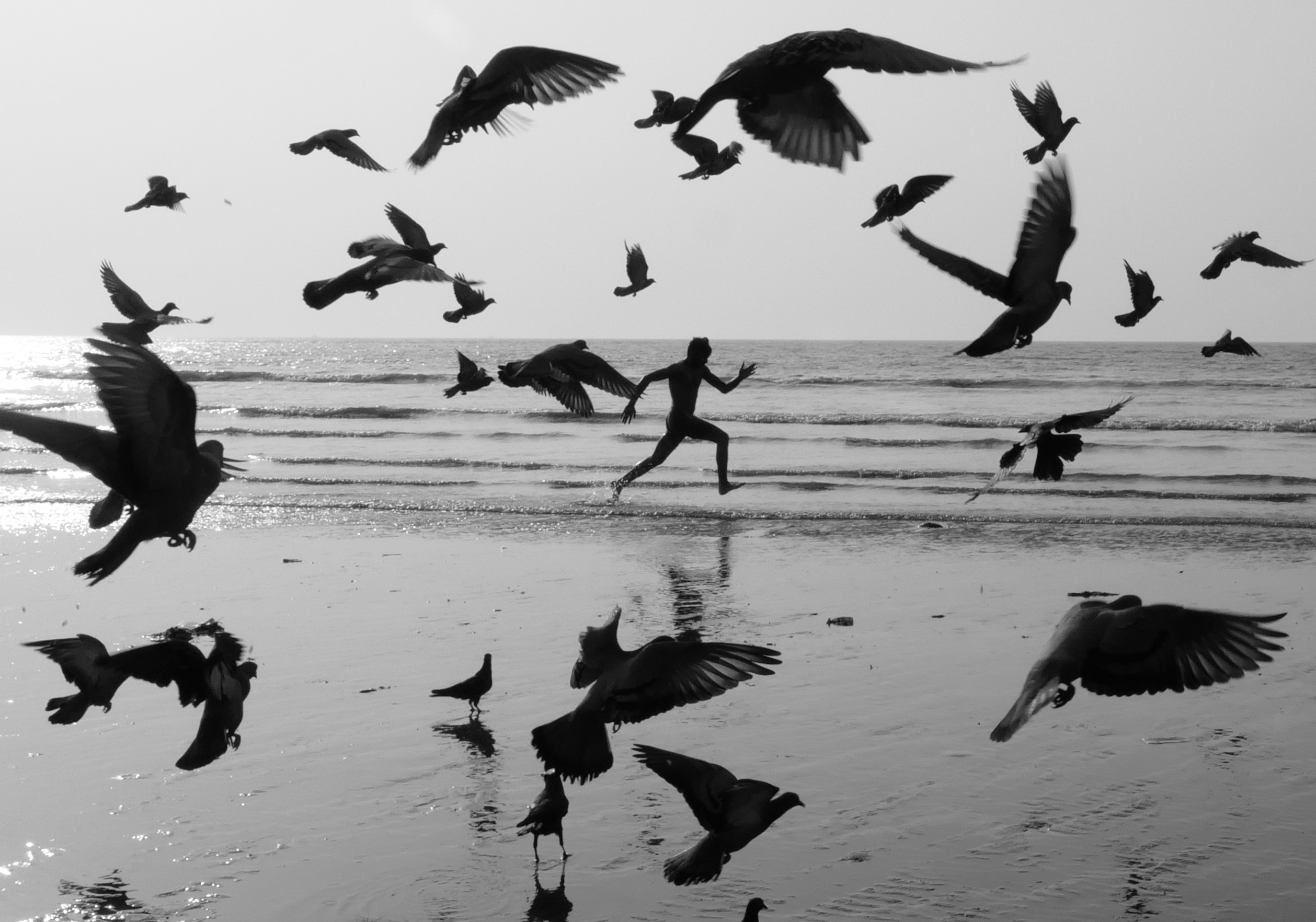 BW: How would you describe your work in terms of style and/or approach?
DB: My body of work is representative of my life experiences in a frame. It aligns with the freedom of nature. My hope is that it is thought-provoking and surprising. Of all the art and creative fields, I think street photography is hard to crack. You can paint how you want, you can write what and how you want, you can make films and stage photo shoots, make models/ actors wear and act how you want, set up lighting how you want. But street photography is something you can't imagine or predict. You don't know what you will come across while walking on the streets. We can't create light. We shoot from what we get. All the action we capture is all natural and spontaneous.
You'll see from the photos included here that I like to capture motion and activity that's happening in the streets. I'm not just capturing just people walking into the frame, but a lot of real action in it. Also, my work features a lot of birds. I am very attracted to anything which is alive, full of energy, and flying birds certainly fit that description. As you look at my photograph, you can feel the energy in the scene. Most of them are black and white, but filled with the color of emotions. Unconsciously, you move with the photograph in your head. I think that makes my work truly my own – that feature goes a long way in defining my style.
BW: Generally speaking, what are you trying to communicate with your work?
DB: Each photograph emits an energy and I want this energy to vibrate in all of us. These energies are of love, hope and freedom.
I want my viewers to feel a torrent of these energies and emotions.
BW: You make very creative use of titling in your work – do you feel that this enhances the viewer's experience of an image? How do you arrive at a title?
DB: My titles are an essential part of my vision providing what I like to think of as subtexts to the image. They also allow me to give expression to other aspects of my creativity. Usually, titling is almost an instinctive reaction that happens when I prepare to share an image. I look at the photograph, take a few seconds to react and go with the first thing that comes to mind.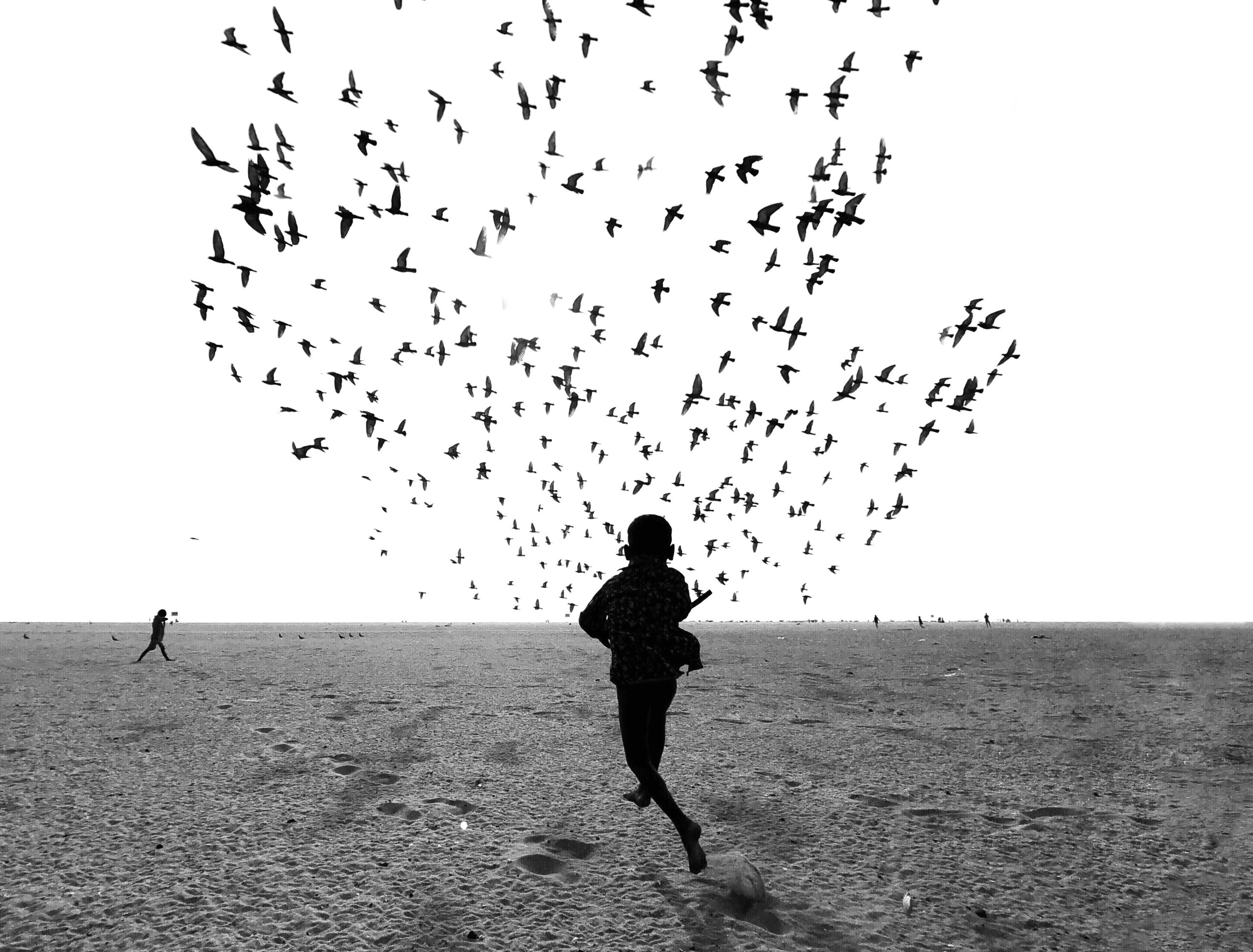 BW: Tell us what a typical day of photography is like for you. Where do you go, what do you look for, etc.?
DB: I follow the sun. Where there is light, there is Dimpy. I harvest the sun's energy. It's what makes me happy.
I don't have a formal schedule or a plan pertaining to various locations and their situations. I just go with the flow of the light and my instincts. Having said that, I will choose a city or a location and just walk around and observe and see what catches my eye. I always start with a clean slate. I will see how the light is, and wait for it to be how I want it to be. You know, shooting a scene couple of minutes apart also makes a huge difference on the shades of black that you capture. Studying this and understanding how light falls in open on the streets is something very important to understand. If you don't know how shadow works then no matter how good the location is or the camera, the photograph won't be as appealing as it can be.
That said, I can sometimes get the shot I want right away, or keep working at a location for days and days before the right moment arrives.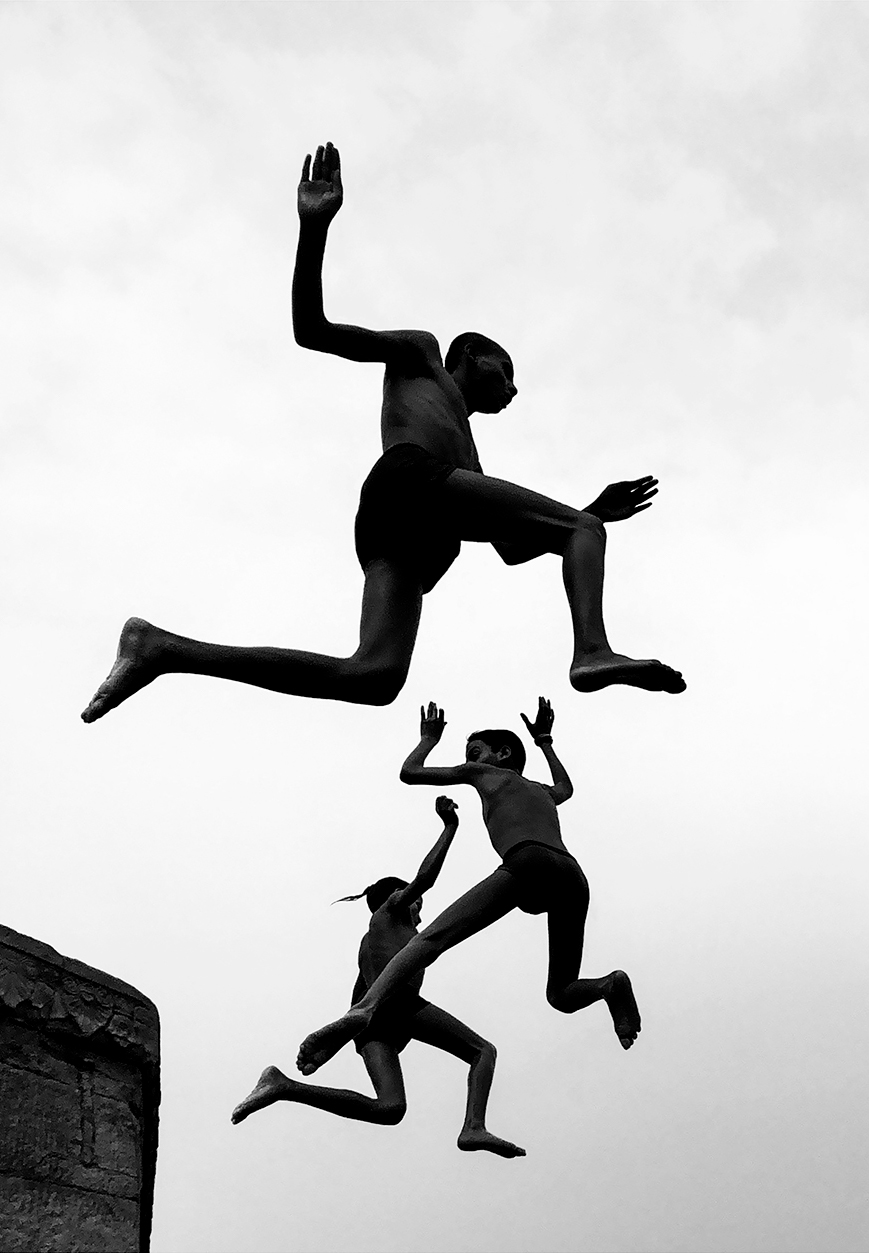 BW: Are any of your photographs posed, or are they all spontaneous captures?
DB: All are unstaged. It's hard to predict what I will come across. It's all spontaneous – captured in a fraction a of second. You know, shooting a scene couple of minutes apart also makes a huge difference on the shades of black that you capture. Studying this and understanding how light falls in open on the streets is something very important to understand. If you don't know how shadow works then no matter how good the location is or the camera, the photograph won't be as appealing as it can be.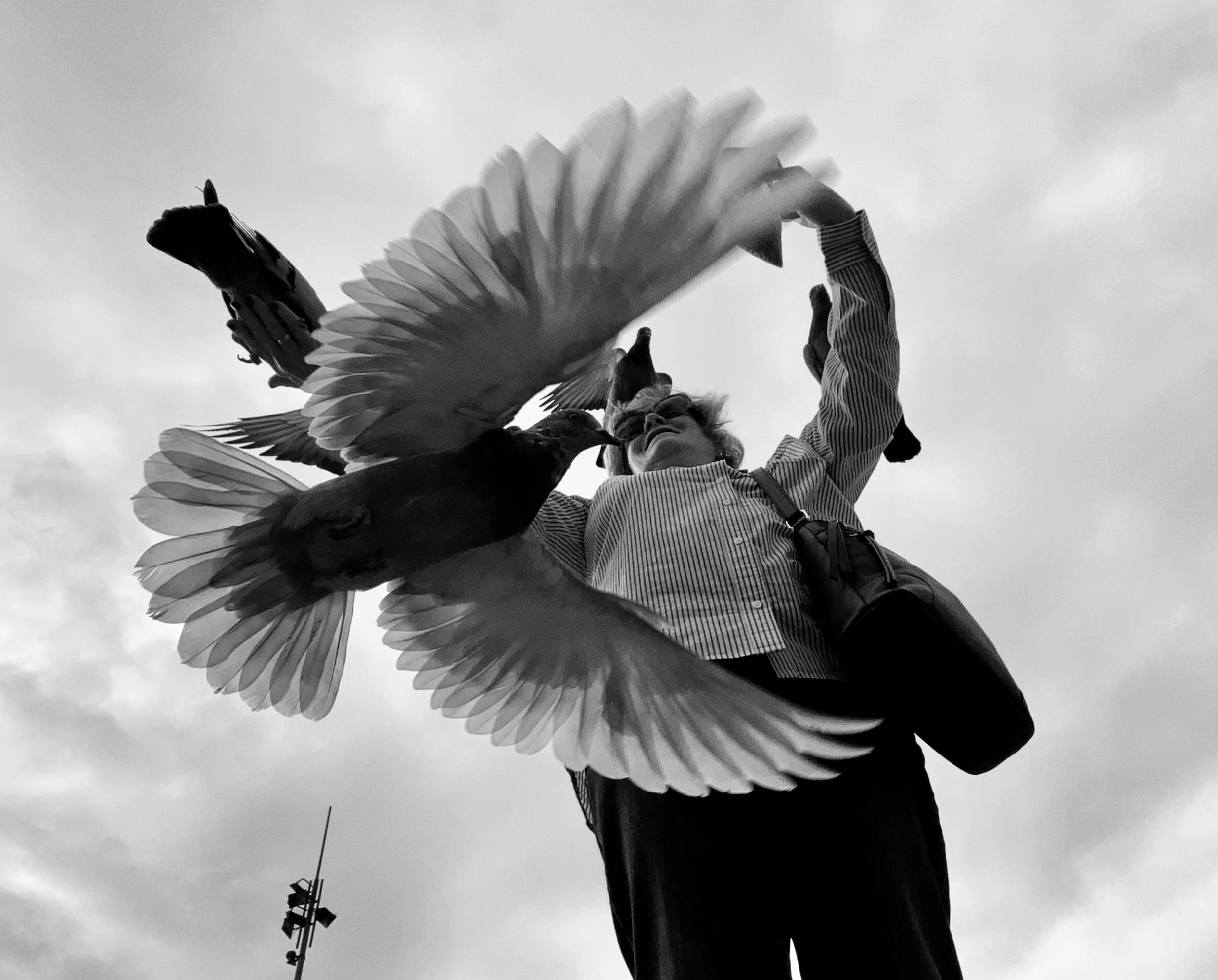 BW: Tell us about your photographic technique. Do you use any special lens or set-ups?
DB: I photograph with a standard iPhone, using its built-in iPhone camera app. No additional lenses or third-party gadgets are used. Sometimes, you really have to wait for long for something interesting to enter your frame, which happens for just a few seconds. If you miss it, it's gone. It's time-consuming and sometimes you still you don't get anything. It's not like in film and studio shoots, where you can put up lights how you want and instruct the models how you want them to act. That's why I say street photography is the purest form of art and not everyone's cup of tea.
It's all about experience and perspective on one's life.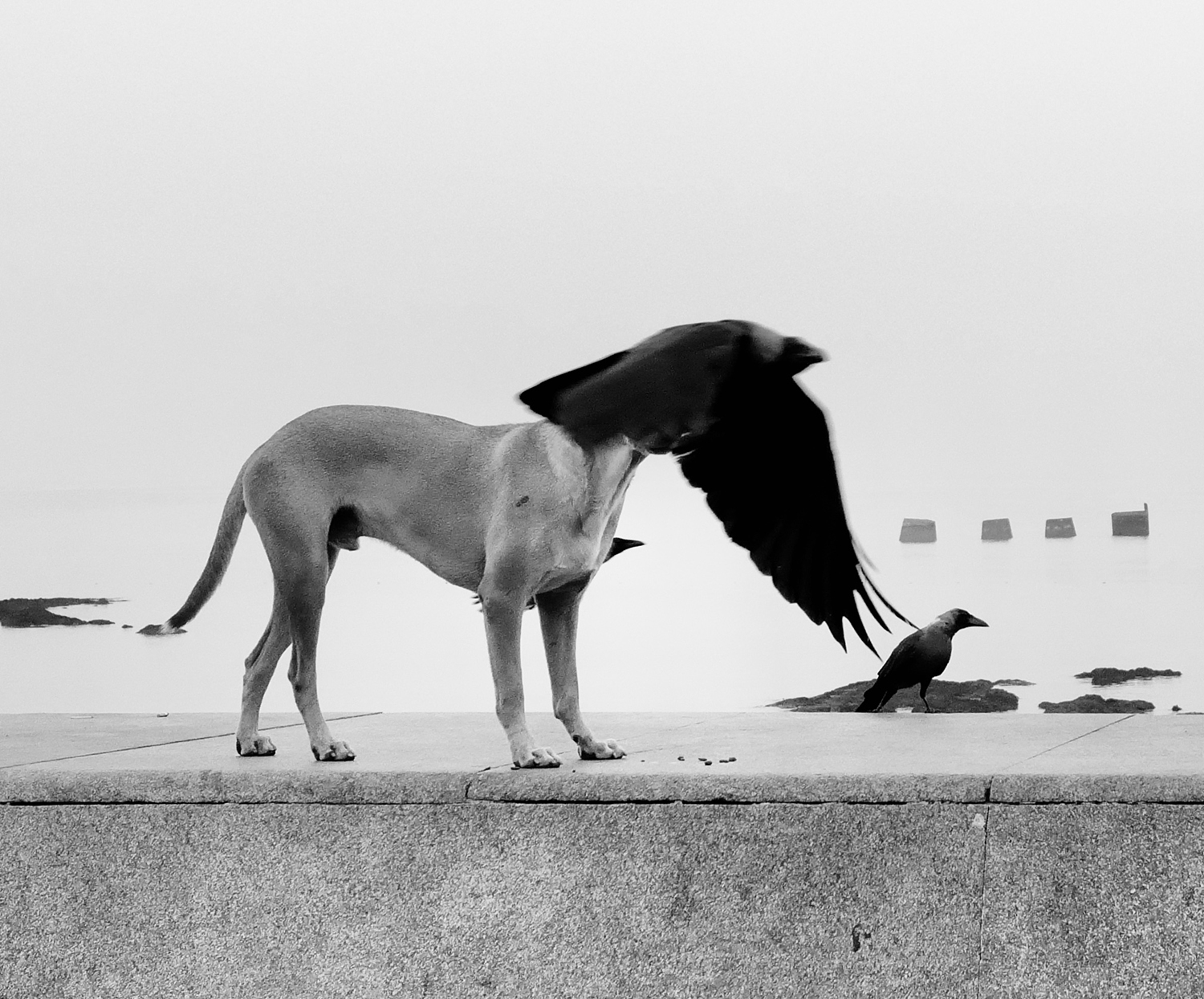 BW: What sort of process of self-criticism do you go through when deciding whether or not to share a particular image?
DB: Oh, I'm very hard on myself. It takes a lot of factors for me to even consider publicly sharing a photograph.
I am extremely selective about what I present to my audience. It must be something that will draw someone's attention and make them pause in front of the photograph.
BW: What motivates your decision to choose black & white over color for a given image?
DB: I enjoy photographing portraits in color and street scenes in black and white. I don't know yet know why this is the case, as I am myself still discovering why. For street photography, I think I tend to use black-and-white so that my audience isn't distracted or diverted from the action. I don't want people to focus on color and miss the captured moments and the emotions they might evoke.
I find black and white are colors of boldness combined with reticence, and agility combined with calm – which I believe reflects my personality. I feel it resonates with me. Not only that, with my emphasis on the action, black and white has the potential to capture the movement in its truest form.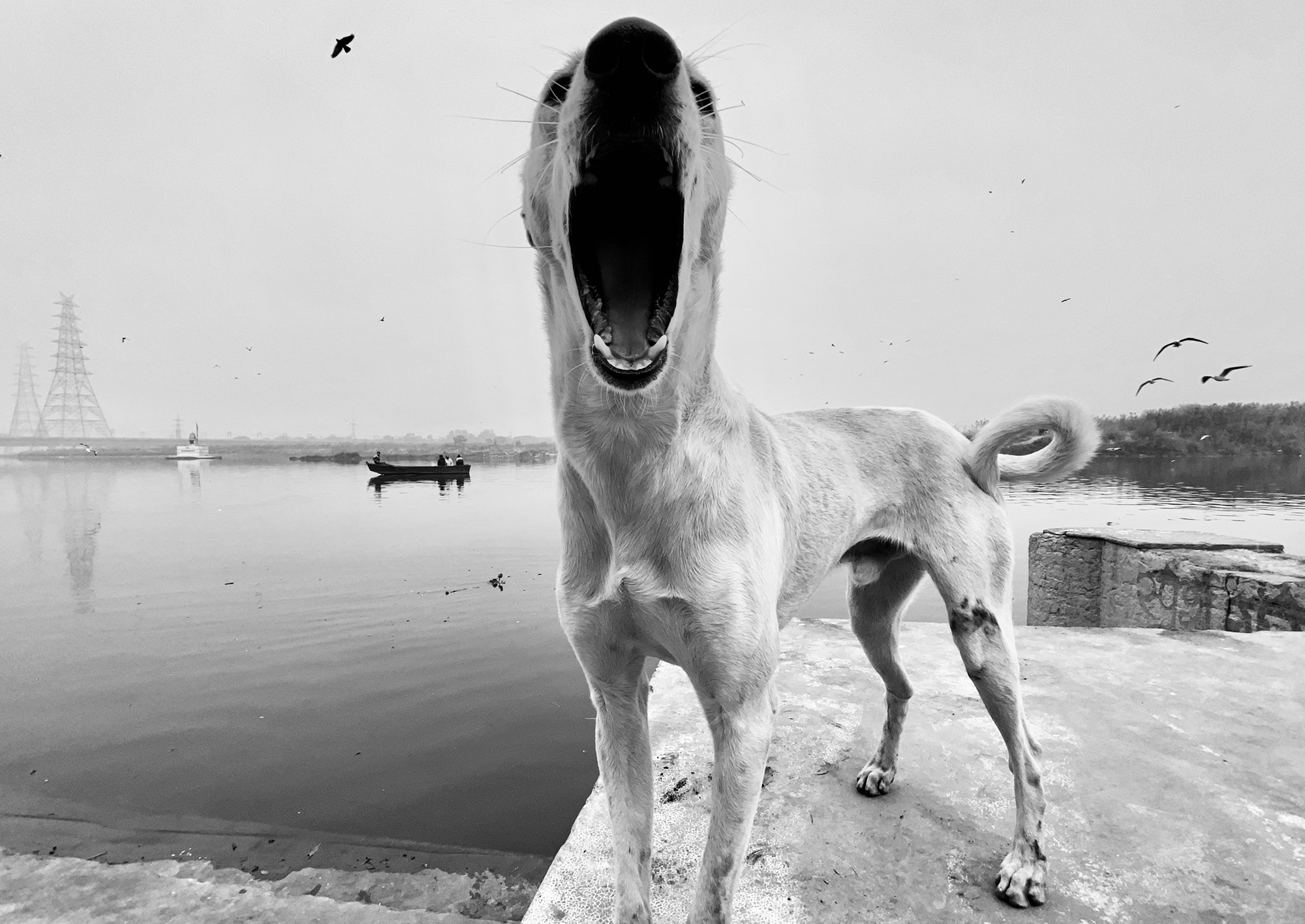 BW: What iPhone apps do you use in your work? If you do use apps, describe your editing process, in general terms.
DB: I do not use any editing apps. If the photograph has turned out a little dark due to the cloudy day, I simply brighten it a little using the built-in iPhone photo app. However, recently I discovered how to brighten photographs in Lightroom. That was magical.
BW: What kinds of creative patterns, routines or rituals do you have?
DB: I photograph for a few months and then I don't take any photographs at all for a while. During this period, I reflect on myself and all of my experiences, and I meditate a lot. I will shoot for 15- 20 days straight and then not shoot at all for a couple of weeks. Instead, I read books, watch movies, just look out of the window, see light, see how birds fly, how they act. Shooting everyday unconsciously pressures you to get good shots. We all need to go with the flow and slow down.
This helps me to get back on the streets with fresh eyes. It piques my curiosity and craving to walk under the sun and makes it even more enjoyable.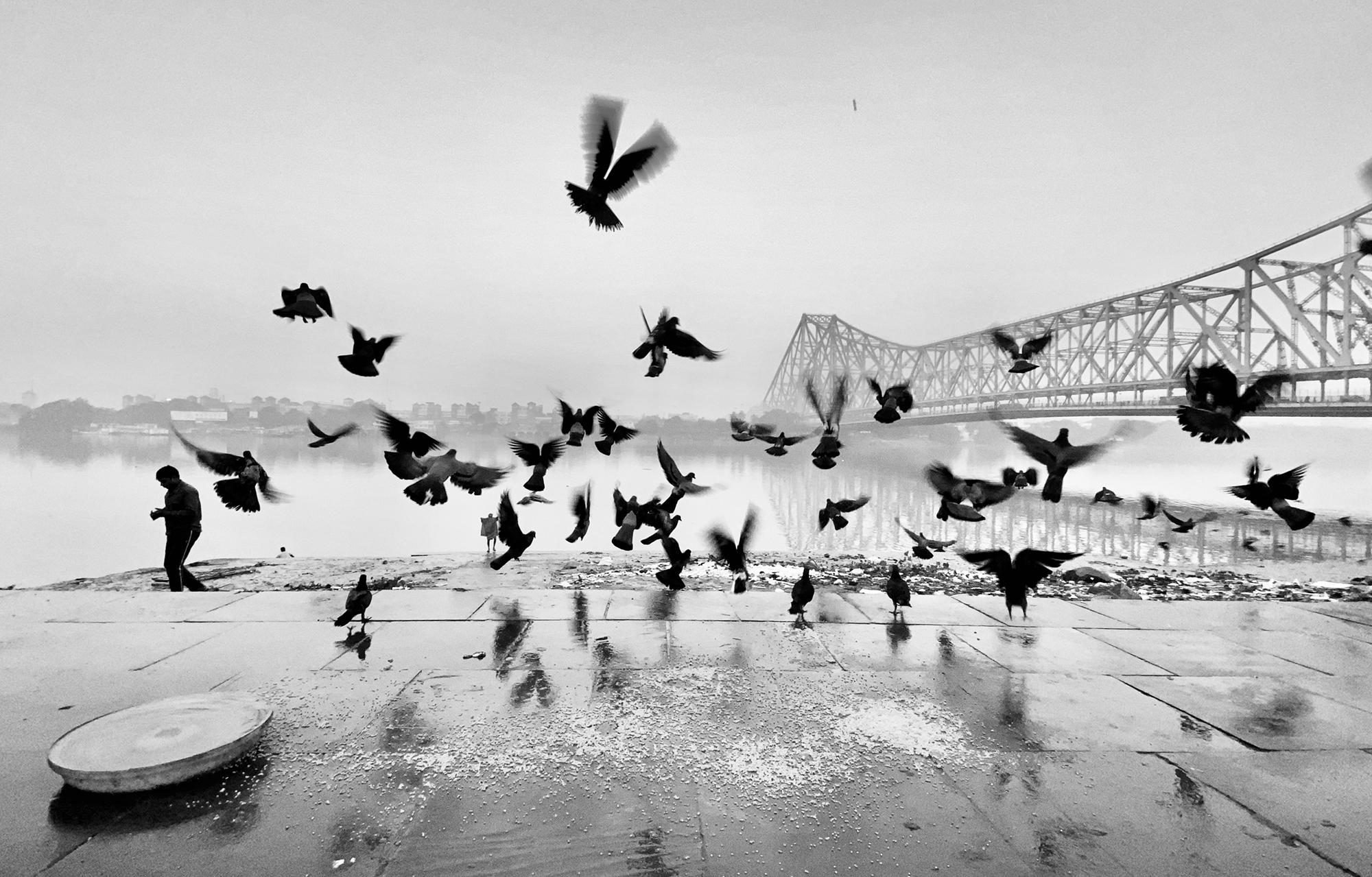 BW: Talk a little bit about your two photography books – your most recent 365 project, and your COVID portrait book. In what other ways, besides photography, do you express your creativity?
DB: I love to write and I write a lot, although I haven't published anything publicly yet. It's something I usually do when I am not doing photography or travelling.
BW: Where has been your work been exhibited? What are the most notable photography awards to you?
DB: My work has been exhibited in over 9 countries. To me, all the awards I have won are notable.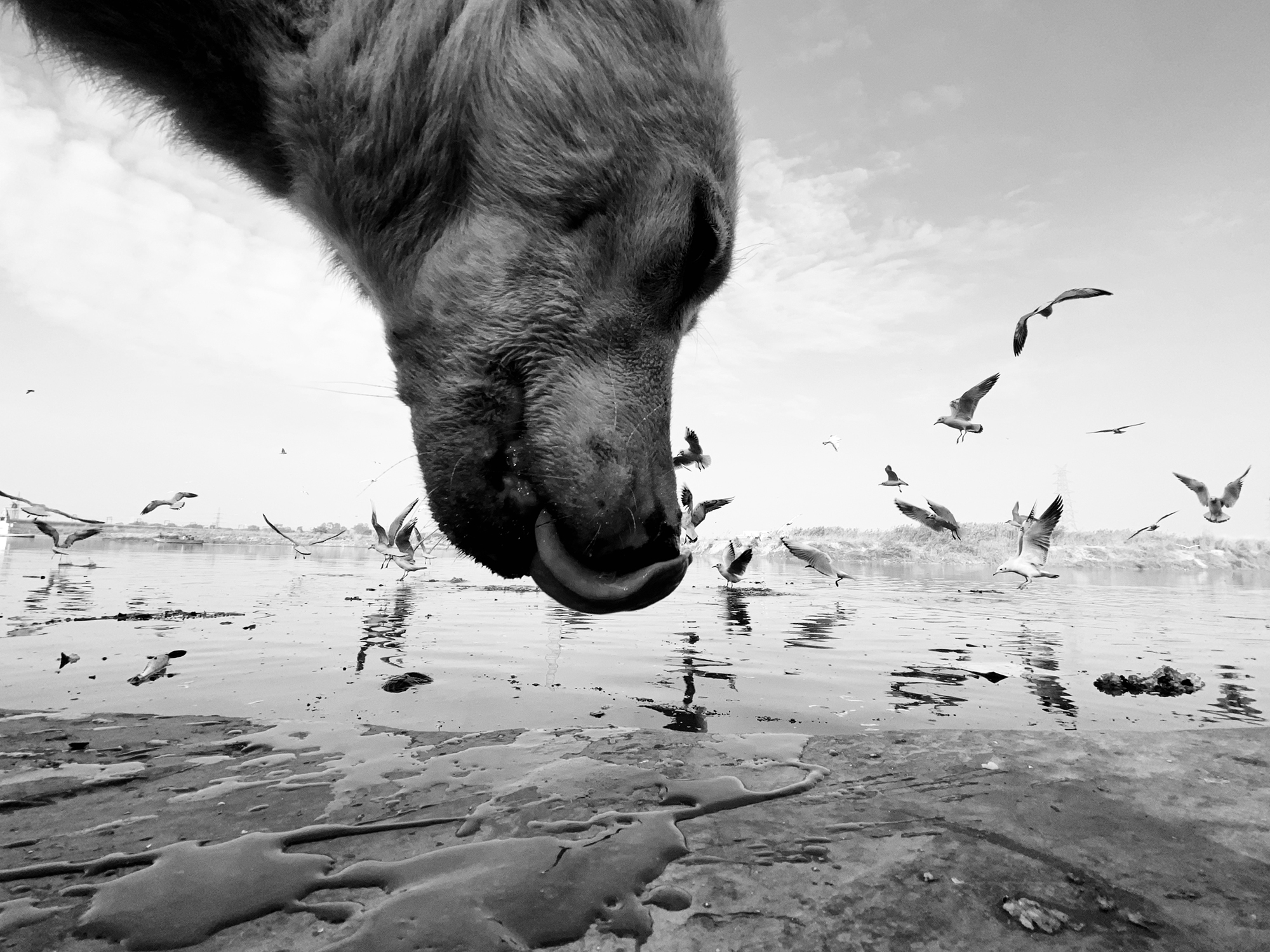 BW: What advice would you have for someone aspiring to do street photography?
DB: If you want to stand out, develop your own style. Explore and work to know yourself deeply and understand your thought process. Having grasped these things, one can achieve anything in life. Maybe it's my imagination, but I can tell you that being sensitive to nature and understanding it makes a huge difference when you are doing street photography. The shades of gray and the scale of birds make a huge difference. It gives me goosebumps. This is the beauty of life. It's very important to understand how sky floats above us, how the light falls on us and after it falls, how it reflects given on what color it falls on. Then in my head, I imagine it in black and white. It's a long process that only comes with a lot of practice, walking around, observing and understanding.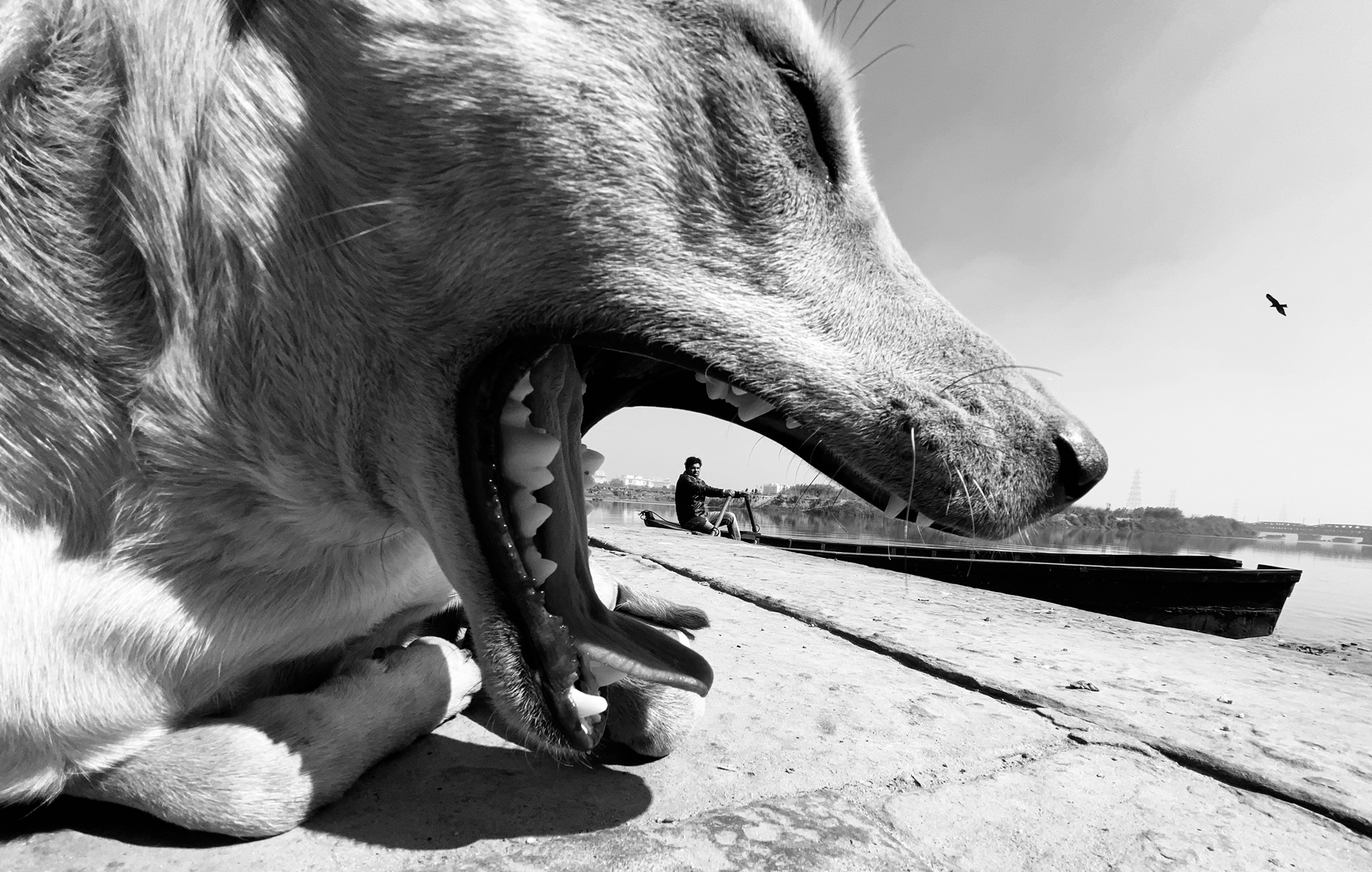 The source of inspiration should always be something which doesn't come from your profession. As I've mentioned elsewhere, I always tell writers not to read books, dancers to watch birds fly and not look at other dancers, painters to create their own color from flowers and fruits and not study other painters and instead study colors of animal skins, feathers and nature. I think that being inspired by another photographer will never help to create work which stands out. Inspiration has to be original and not from something which has been shot and done. You will only end up creating unconsciously what they have already created.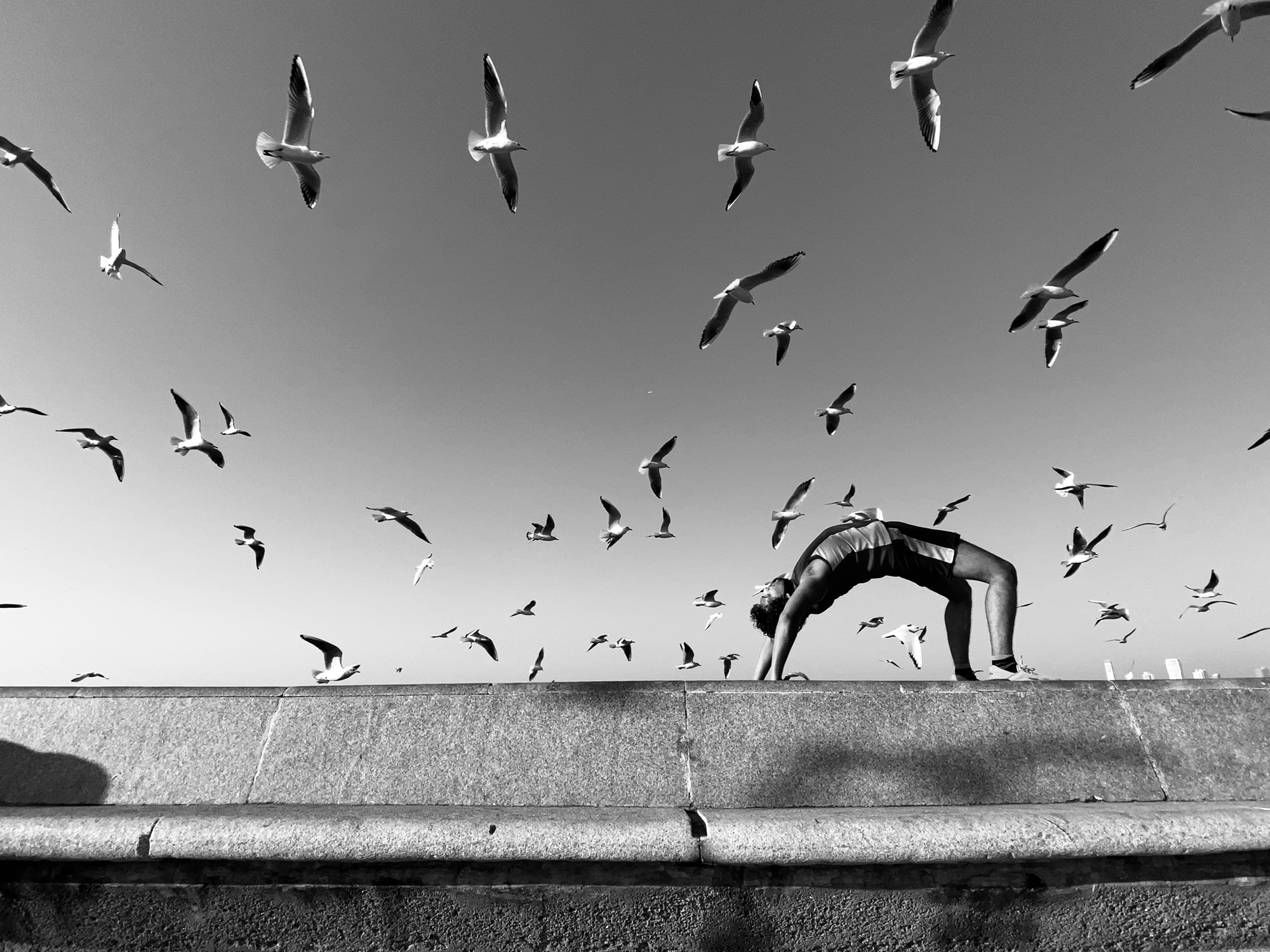 There are no rules and no formula. Gear is an addiction; don't dig a creative grave for yourself by chasing after the latest camera or lens. Don't shoot every day or look for inspiration from other photographers. Street photography is all about a lot of walking and being alert with your camera all the time; if you can't do that, don't think of getting into street photography.
BW: Tell us about the differences and similarities between your professional work and the photographs you shoot for yourself.
DB: For me, whether it is professionally or personally, I photograph everything for myself. I take on only those commissioned work assignments which excite me.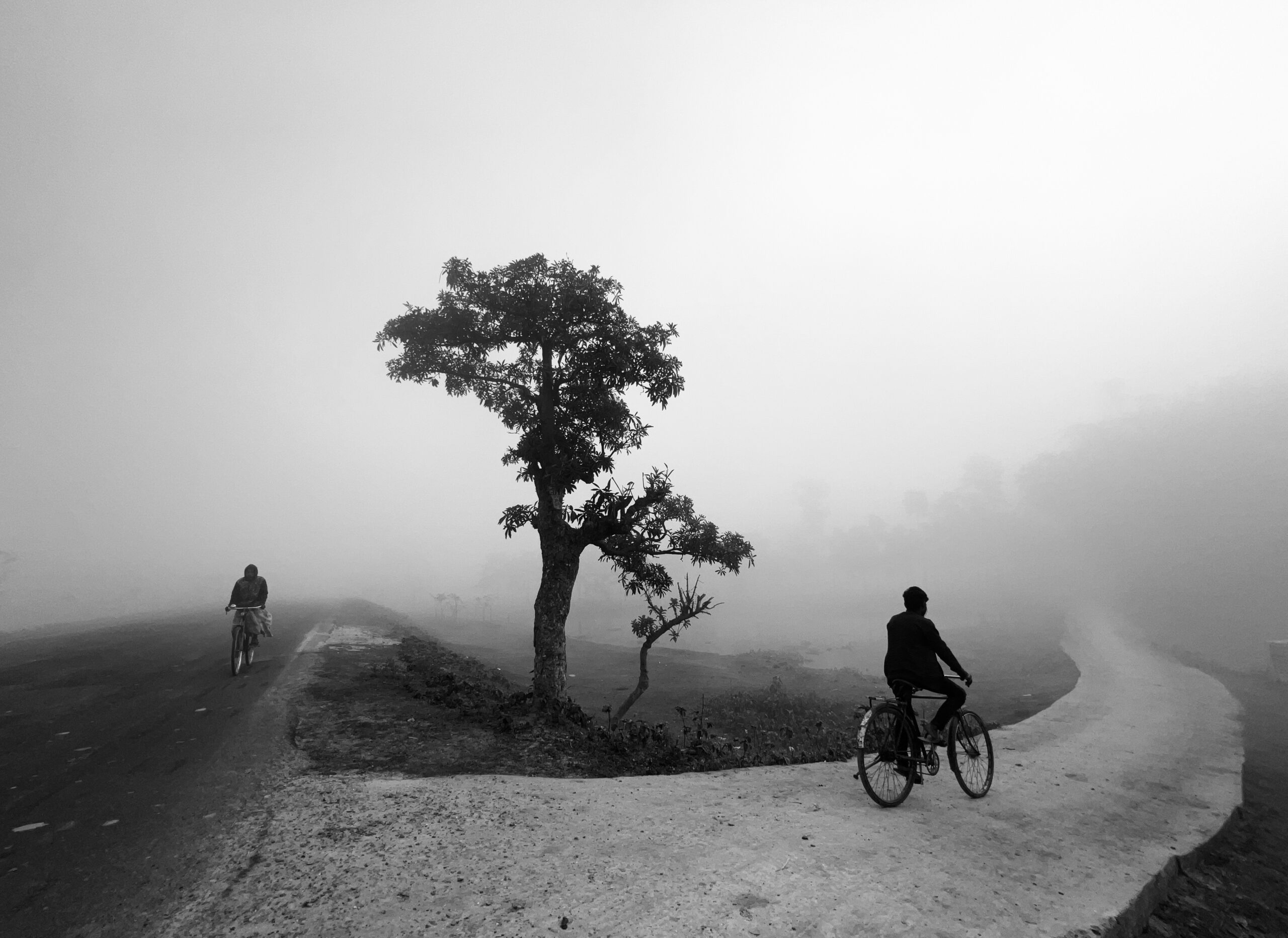 BW: What comes next for you creatively? Any upcoming plans in choice of approach, subject, etc.?
DB: For now, I am travelling extensively, photographing consciously, discovering myself, and working with my clients. I am living in the present.
---
DIMPY BHALOTIA
ABOUT THE INTERVIEWER
Bob Weil is a former marketing exec and practicing mixed media digital pictorialist living in Omaha, Nebraska. He has won numerous awards for his work and has exhibited in New York, Los Angeles, Canada, Italy and Portugal. He is a published author and teacher on digital art subjects with 2,400 students in 52 countries. Bob co-authored The Art of iPhone Photography with Nicki Fitz-Gerald for Rocky Nook Photography Books.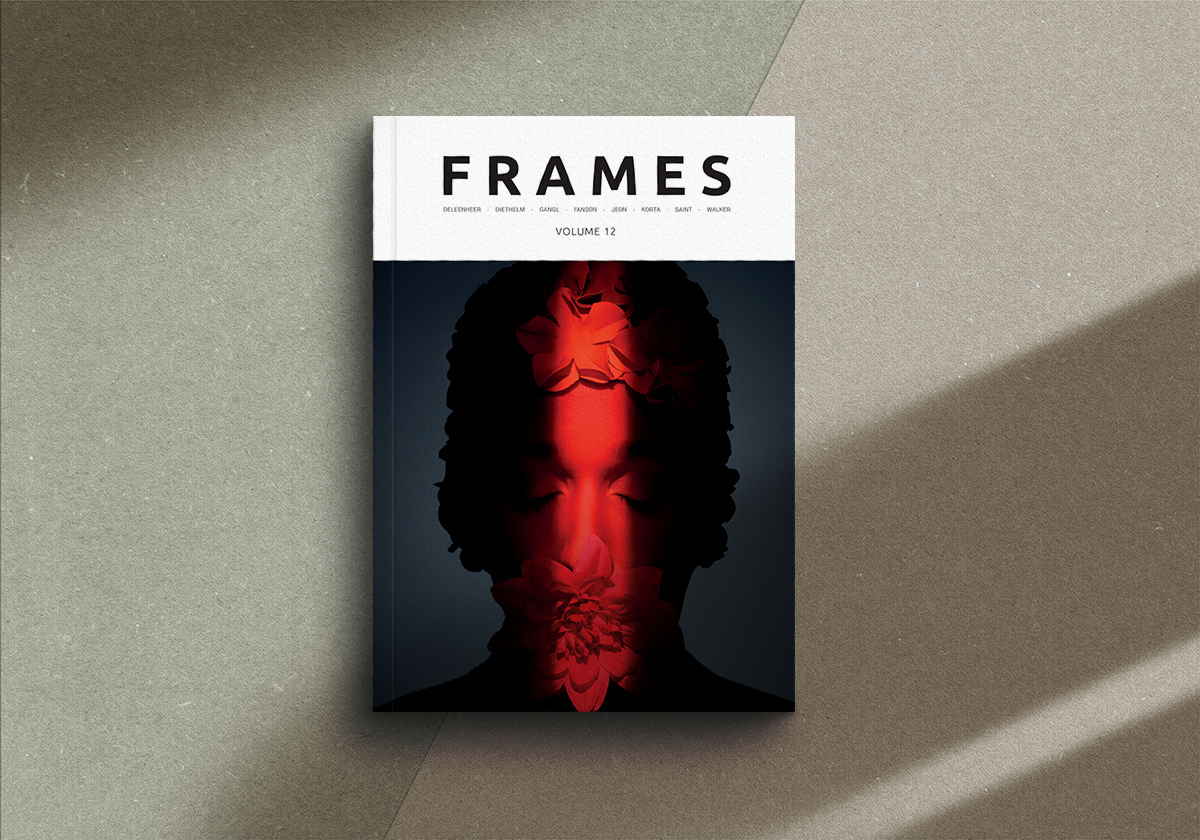 Every year we release four quarterly printed editions of FRAMES Magazine. Each issue contains 112 pages printed on the highest quality 140g uncoated paper. You receive the magazine delivered straight to your doorstep. We feature both established and emerging photographers of different genres. We pay very close attention to new, visually striking, thought-provoking imagery, while respecting the long-lasting tradition of photography in its purest incarnation. Learn more >>>
---