Each month, Bob profiles an exceptional mobile photographer currently producing notable work across a variety of subjects and employing a broad range of techniques. Some will be well known within the mobile photography world (exhibiting and selling their work), and others are gifted aficionados of the craft.
This month, Bob interviews Gary Litwin – a frequent FRAMES Facebook group contributor and lifelong photographer across everything from 4×5 to the iPhone, focusing on long exposure landscape work. He finds the landscape work of Guy Tal and Erwin Buske inspirational, and is particularly drawn to an observation (and book) by Alister Benn – using light outside of the range of the human eye to truly "See the Unseen."
BW: Please share your personal and professional background, and how you came to develop an interest in photography.
GL: Before I was born, my parents had a small camera store in Los Angeles. It was closed down when I was very young, but I grew up with a garage filled to the brim with the unsold inventory from their store. I played with old folding Kodak cameras, and used darkroom chemicals to make contact prints starting about age 8. I was that kid that always had a camera with him, and I had taken thousands of photos by the time I got to high school.
In college, I was an art major, and got my BA doing fine art photography, with special studies in color theory and computer graphics and animation.
I was using a 4×5 camera primarily at this time, and really got into long exposures, fascinated by the contrast between still and moving objects, and the concept of capturing not just an "instant" in time, but revealing movement in a way that we humans are ordinarily unable to perceive.
Professionally, my exposure to computer graphics at college led to a fascination with the computer hardware of it all, and I actively sought out jobs that would teach me about computers and how they worked, down to the most intimate details.
This ultimately led to a long and successful career of work including mainframe supercomputers, large scale commercial online banking web site support, and configuration management and integration activities for the wireless industry.
I am most fortunate in retirement to be able to travel and continue my artistic explorations.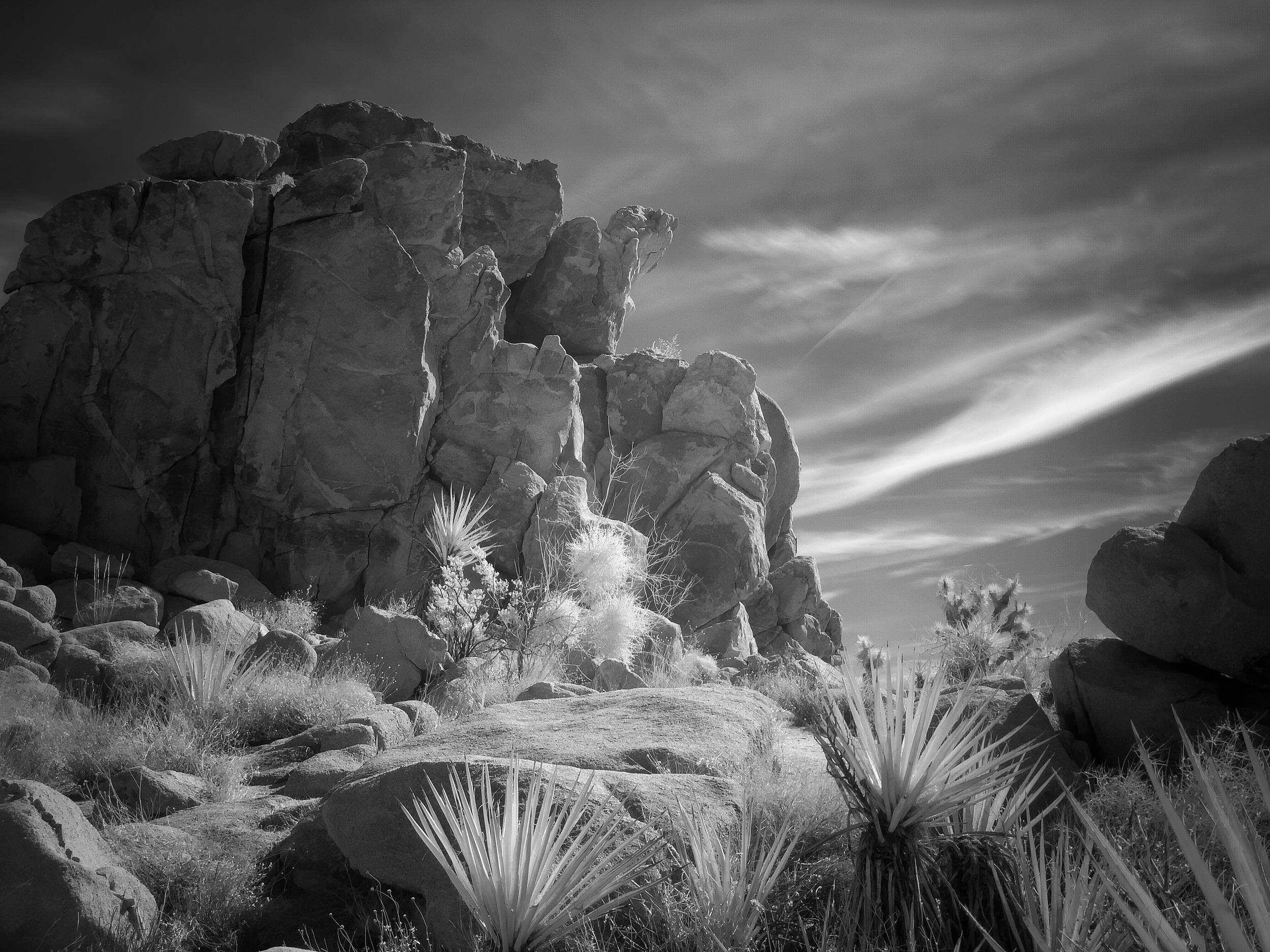 BW: What inspires you?
GL: I am most inspired by the environment around me as I explore new places. The world is a kaleidoscope of shapes, colors, details, sounds, smells. My work explores the idea of experiencing the world in a new way, and I think my fascination with capturing images over a longer than usual interval of time contributes to a sense of drama and the unusual in my photos.
I interact often with other photographers, and artists of many other media. I find this interaction with creative people really inspirational. Art is about ideas and inspiration, I think all artists should spend time exchanging thoughts, exposures to new ideas is essential to growth as an artist.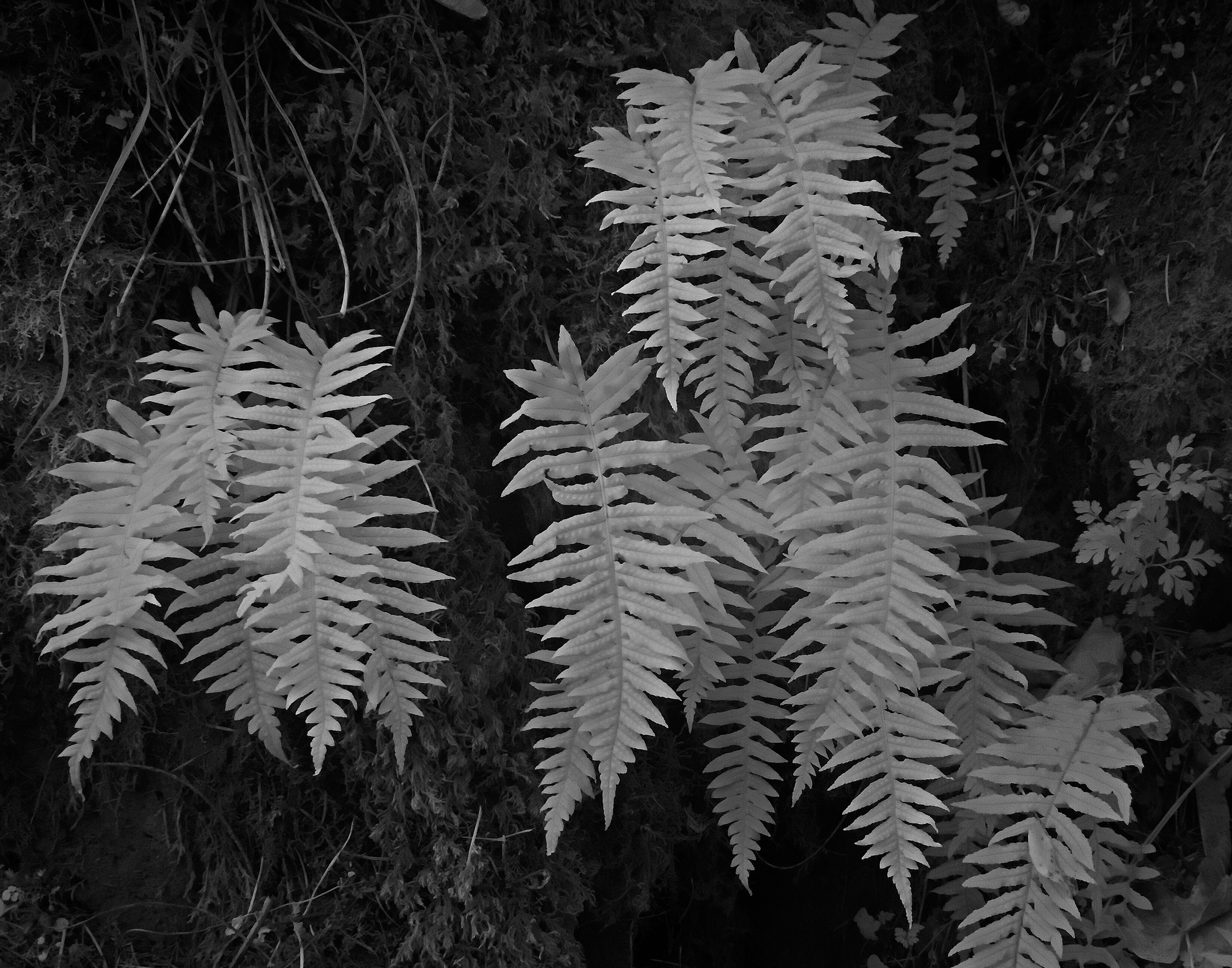 BW: How do you express your creativity?
GL: I think my creativity takes many forms… I have been playing Blues and Jazz guitar for more than 50 years, I have been making photographs for more than 60 years, and I've also had some intensive periods of drawing with ink and colored markers.
I've ultimately settled on photography as a primary creative medium, as I feel it has the most flexibility for implementing the images I want to create. I have learned to anticipate what post processing I want to do with an image as I am composing it in the field.
I think a continuing attitude of experimentation is one of the most creative aspects of my work, I am always trying to see what will happen when I try something new or different. Sometimes I feel like I learn the most when something I try is not as successful as I would like.
And I still play guitar for probably 30 minutes a day.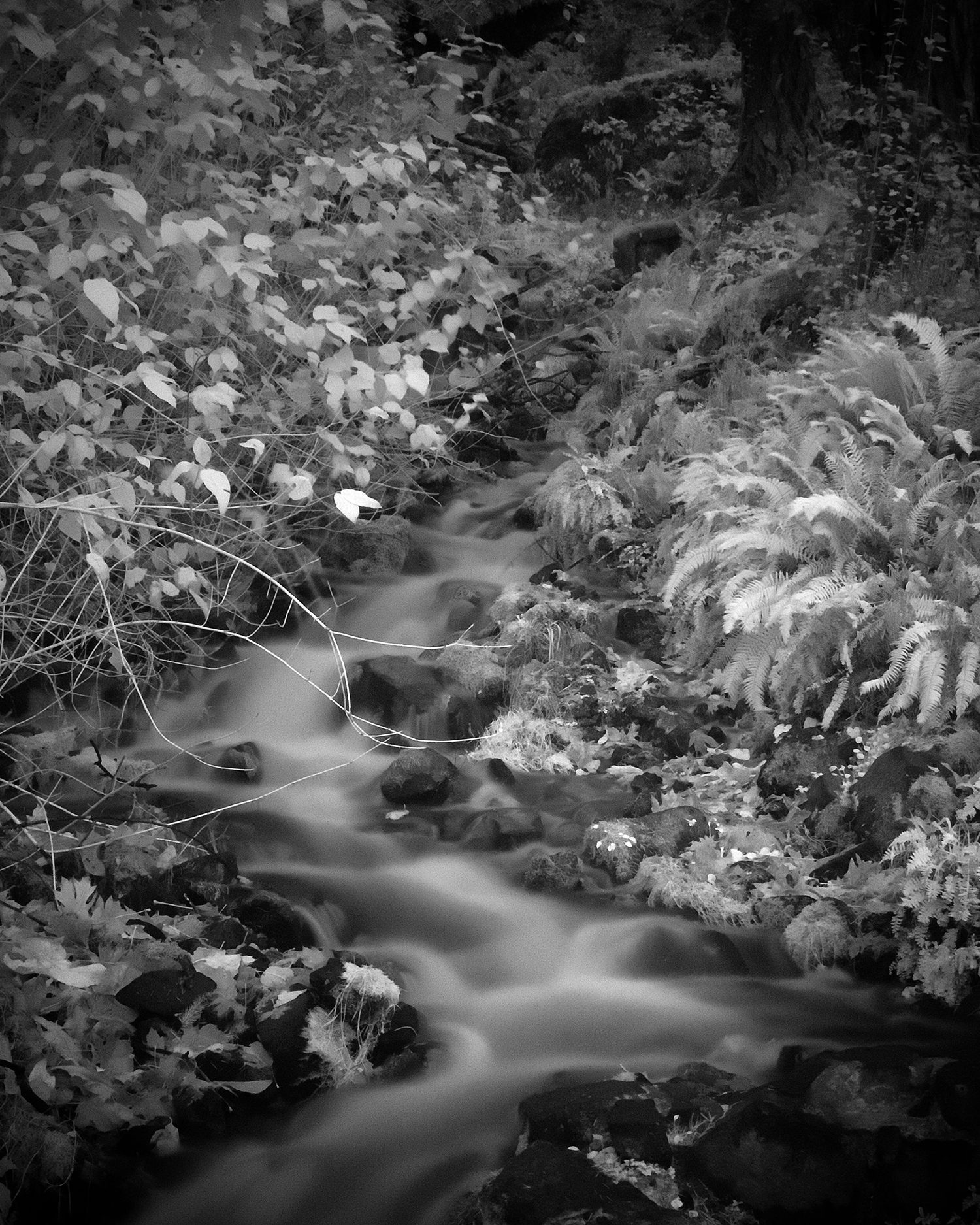 BW: Are there any specific design periods, photographers or artists who have an influence on your work?
GL: Early on, I was greatly influenced by the master photographers of the 40's; Ansel Adams, Minor White, Edward Weston, folks like that.
But it was the photographers of the 60's and 70's that really got me seeing the world in new ways; Diane Arbus, Jerry Uelsmann, and others.
In 2022, I am pretty set in my own ways, but aligned, I would say, with landscape photographers that are at one with the land, folks like Guy Tal, Alister Benn, Erwin Buske. (Not that I'm in their rarefied photographic category!)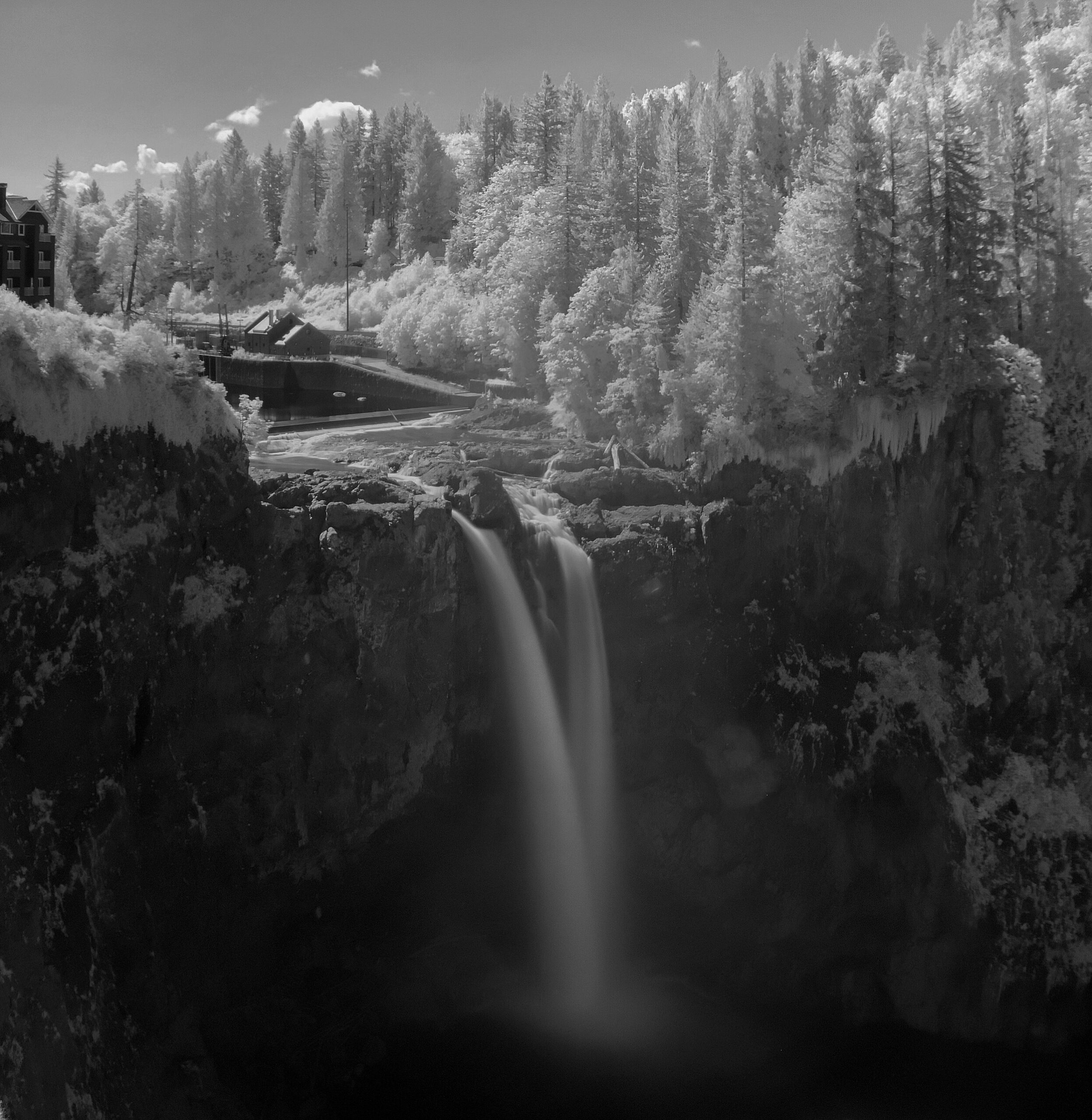 BW: What are you trying to communicate with your work?
GL: When I'm in the field with my camera, I'm doing my best to be engaged with the environment around me, aware of my senses and feelings, observing the details, and trying to capture what is representative of that moment. I am somewhat able to pre-visualize what a processed image will look like, in color, black and white, or infrared, and keep that in the back of my mind for later as I explore an area.
There is a reason for every photograph I have taken, and I usually have a clear memory of that moment that prompted me to take a given photograph, even years later.
In post processing, I'm trying to capture the feeling I had when I exposed the image, and communicate the beauty, the drama, the quality of light that prompted me to take the photo in the first place.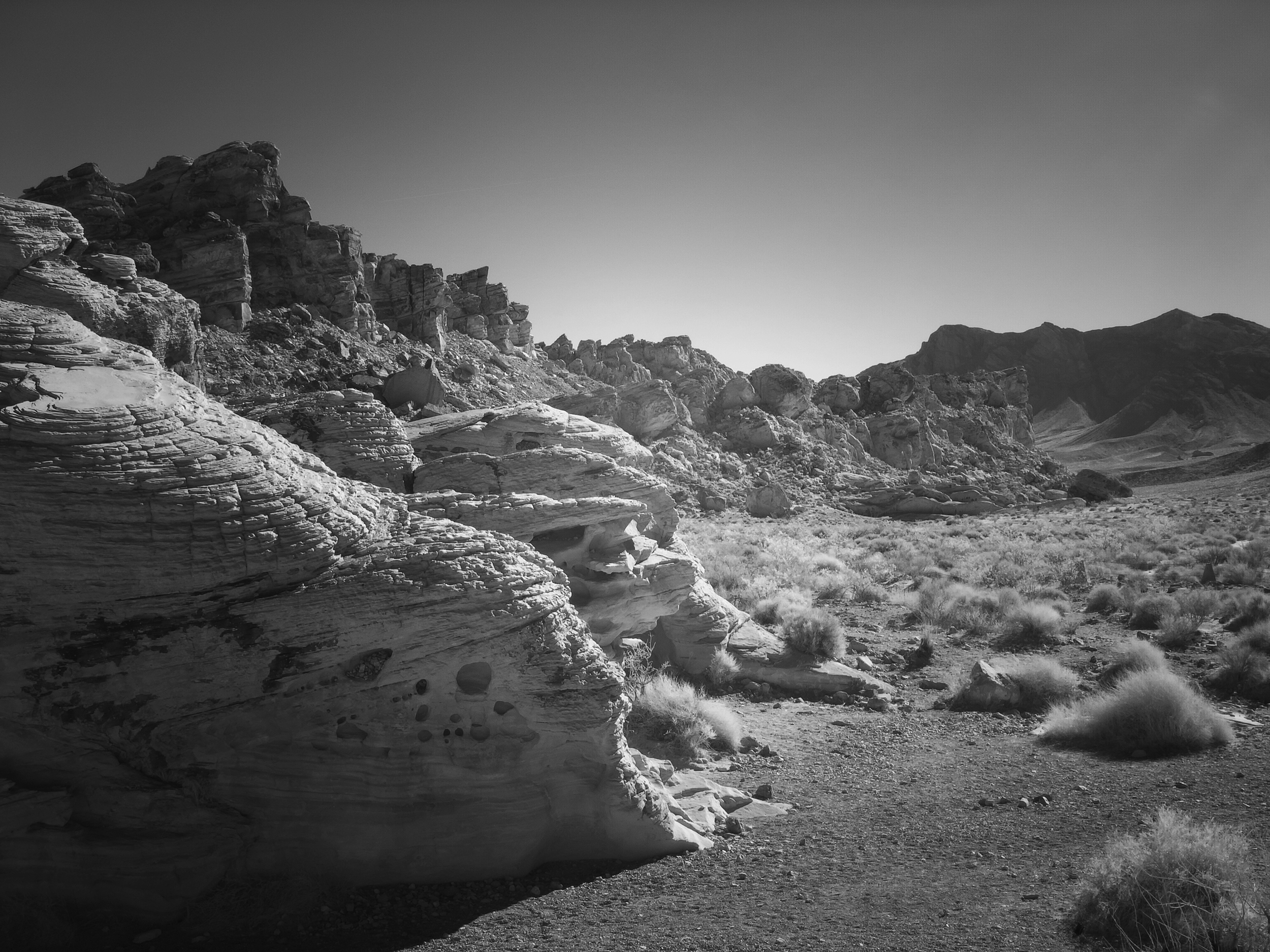 BW: How do you know when a work is finished?
GL: I have found it useful to lightly post process an image, then return to it a week or so later, to see how you feel about how well it meets your artistic intentions. I sometimes leave it alone, but more often will play with it a little more, bringing out the detail in some areas, maybe a little dodging/burning to help draw the viewer to specific areas.
I have recently been reviewing much older images to reprocess them with the newer skills I have acquired over the last few years. There is always room for improvement.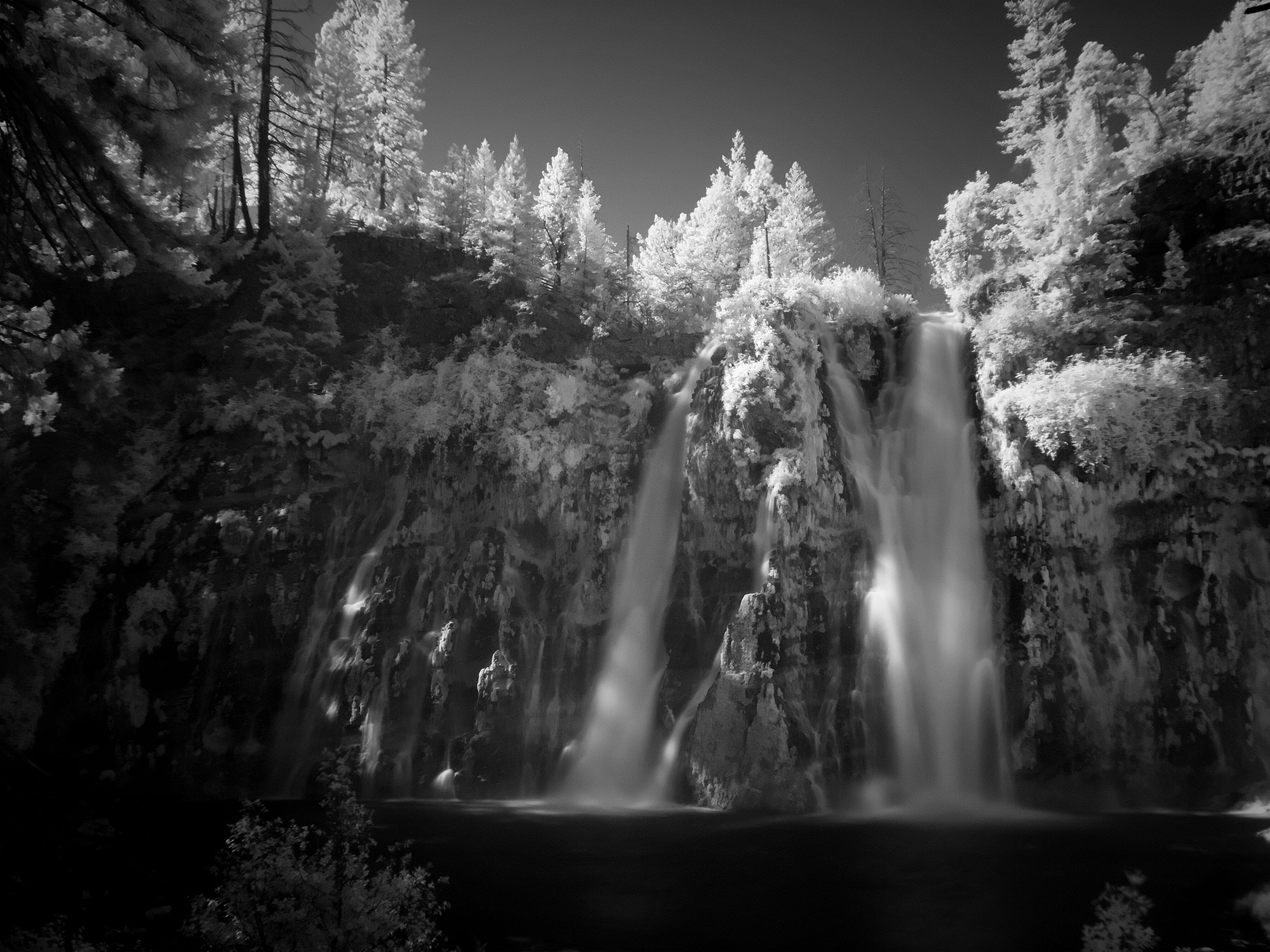 BW: Why black & white vs. color? What do you find attractive in infrared photography?
GL: I think the photographer has a much greater latitude in post processing with black and white. The images can be wildly edited, yet still not exceed the acceptable limits for the viewer, where editing in color has a much narrower framework for what the audience will accept.
With that said, there are landscapes that just call out for color, and I don't hesitate to capture them… The glorious sunrises and sunsets, the red and orange landscapes of the Desert Southwest, the deep greens of the Pacific Northwest forests all demand my attention, and often need color to convey their true drama to the observer.
Infrared takes my long exposures to the next level, it takes "Seeing the Unseen" as Alister Benn refers to it, and adds the concept of creating images using "Invisible Light" outside the range the human eye can detect. I find the combination irresistible!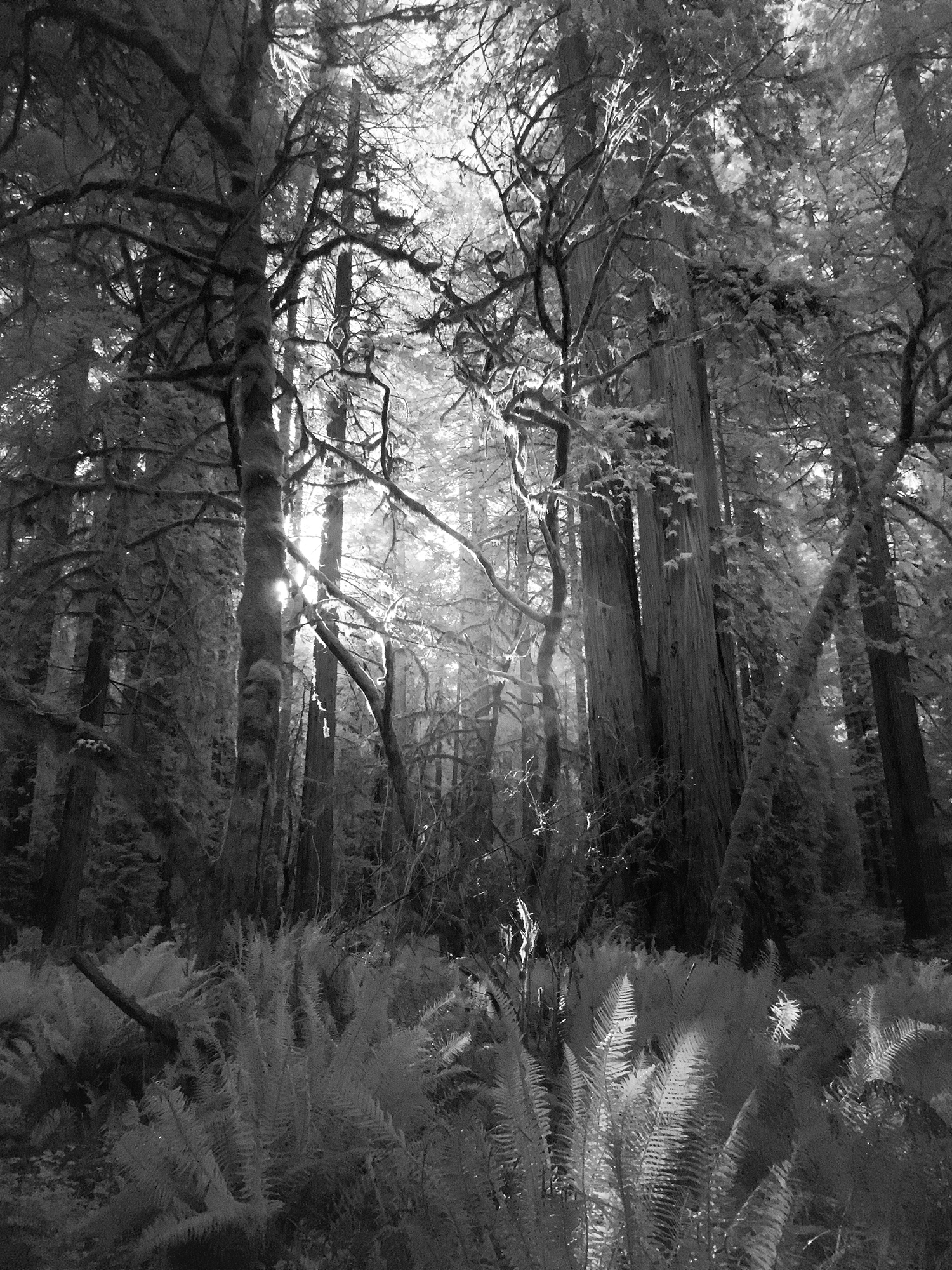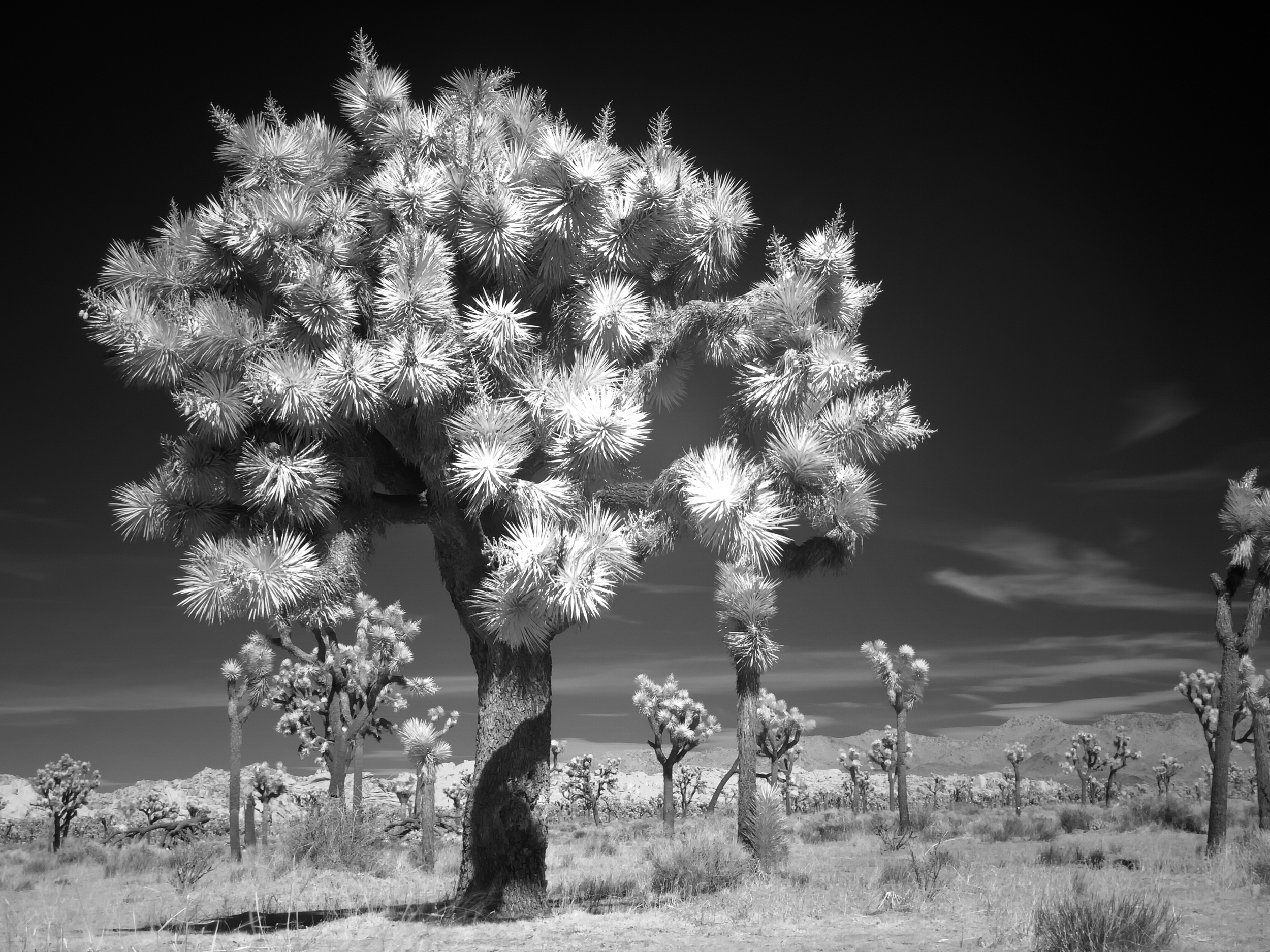 BW: Your work seems evenly divided between iPhone photography and traditional photography. How do you decide which to use in capturing a scene?
GL: I think following an excruciating week-long photo trip to the Grand Canyon National Park carrying nearly 30 lbs of camera equipment, I downsized to a much smaller, lighter mirrorless system. This brought my kit down to about 11 lbs, including a tripod… Luxury!
Almost 7 years later, I find myself going even lighter, typically carrying an iPhone kit with some add-on lenses, polarizing and IR filters, an IR converted small mirrorless point and shoot, and an unconverted small mirrorless for color.
As the iPhone sensor image quality improves, and as 3rd party camera apps improve, I can predict a future where I only carry the iPhone, I'm terrifically impressed with the image quality these little devices can produce.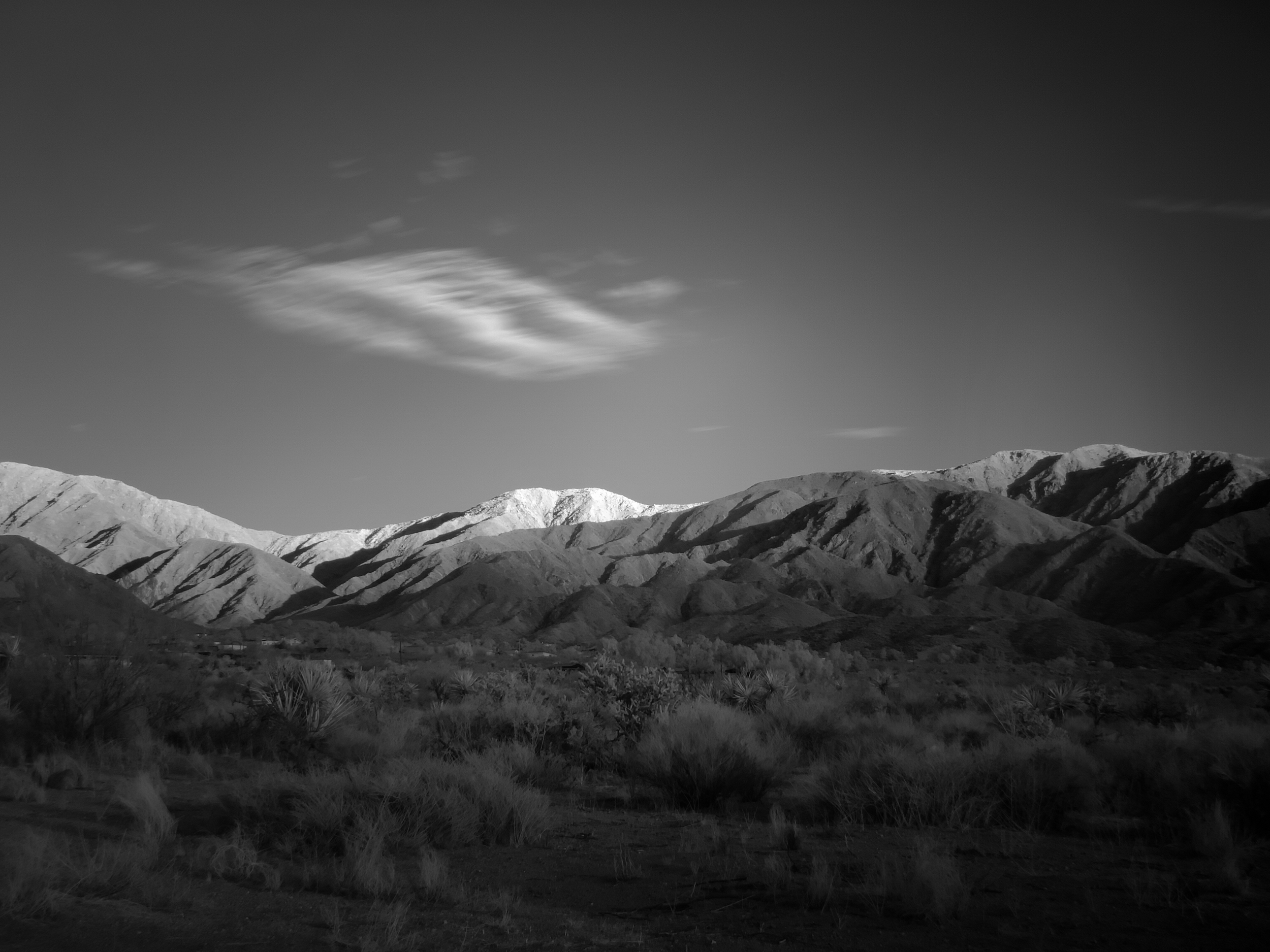 BW: How do you decide whether to photograph a scene in infrared?
GL: My experience shooting IR has allowed me to anticipate how the various components in the scene will be rendered in infrared. For example, most foliage will be rendered as white or very light shades of gray. Skies can be very dark, with bright white clouds if they exist in the composition, Water and rock is typically captured as very dark shades.
I'm usually looking for a wide range of tonal values in a scene from brightest whites to the darkest blacks, and if I can pre visualize the content to render successfully in IR, then I'll set up for that. I don't always guess this correctly, but with a digital camera, you know right away if you have captured something close to your intention.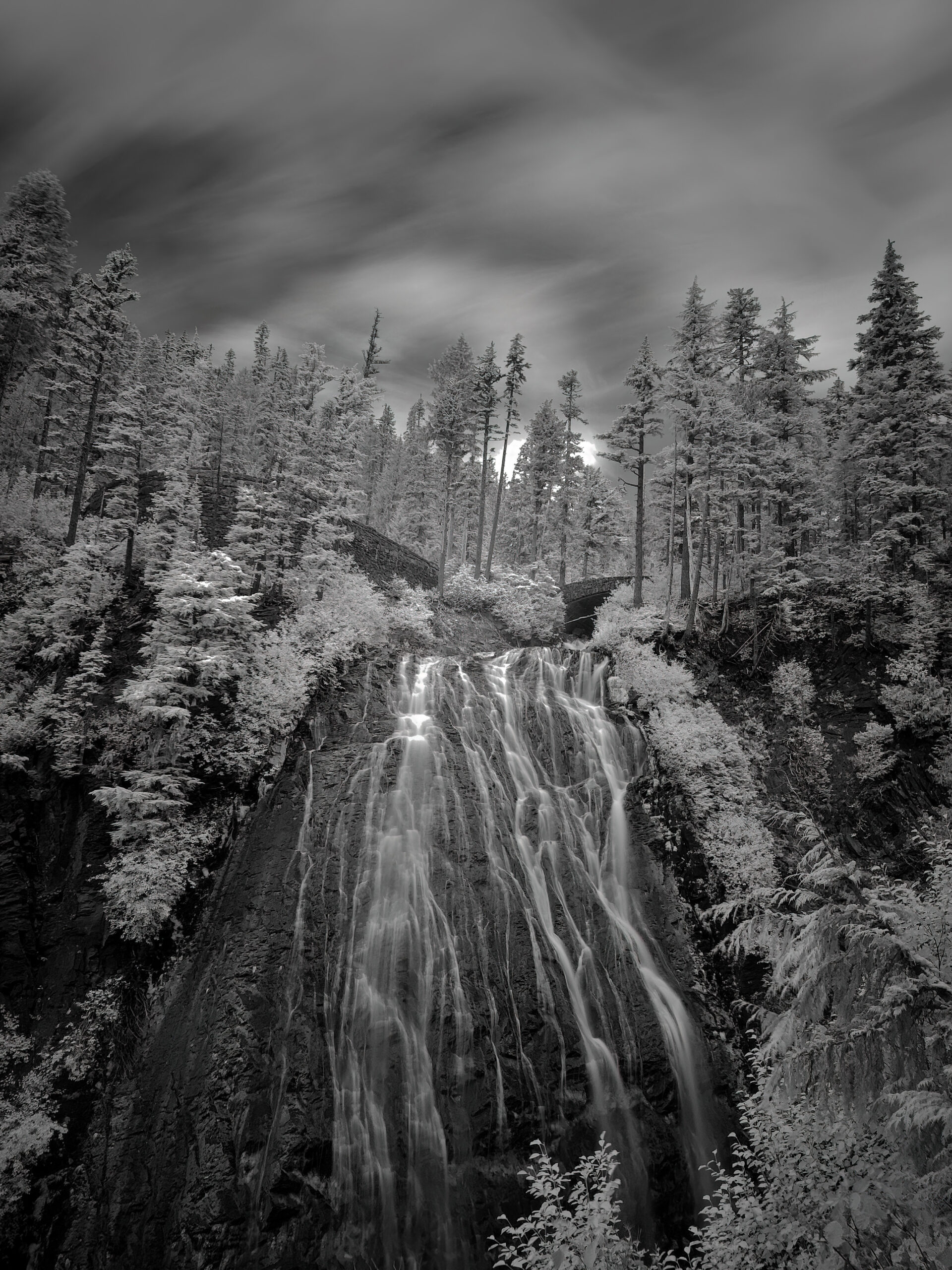 BW: What iPhone apps do you use in your work? Any on the desktop?
GL: My primary go-to iPhone apps are Slow Shutter Cam for color and images that I intend to later convert to black and white, and Camera+ 2 for my infrared images.
Camera+ 2 has the ability to set the white balance all the way down to 1400 Kelvin, permitting me to view and capture an infrared image in nearly black and white while shooting, and requiring less effort in post.
Both of these applications permit long exposures (my usual exposure time is 30 seconds), by taking a continuous series of exposures and blending them similar to "stacking", in a manner that greatly decreases noise and greatly increases the image quality. Slow Shutter Cam outputs a 36mb TIF file, and Camera+ 2 provides an 11mb TIF file. Both contain plenty of digital information for successful post processing.
I've used a great variety of desktop applications over the years, but keep returning to Adobe Lightroom, and Photoshop, with a few plugins like the NIK Tools, Tony Kuyper's exceptional TK8 luminosity masking plugin, and sometimes Topaz Gigapixel AI. I rarely do much processing on the iPhone itself, though I'm exploring the idea of using an iPad while traveling.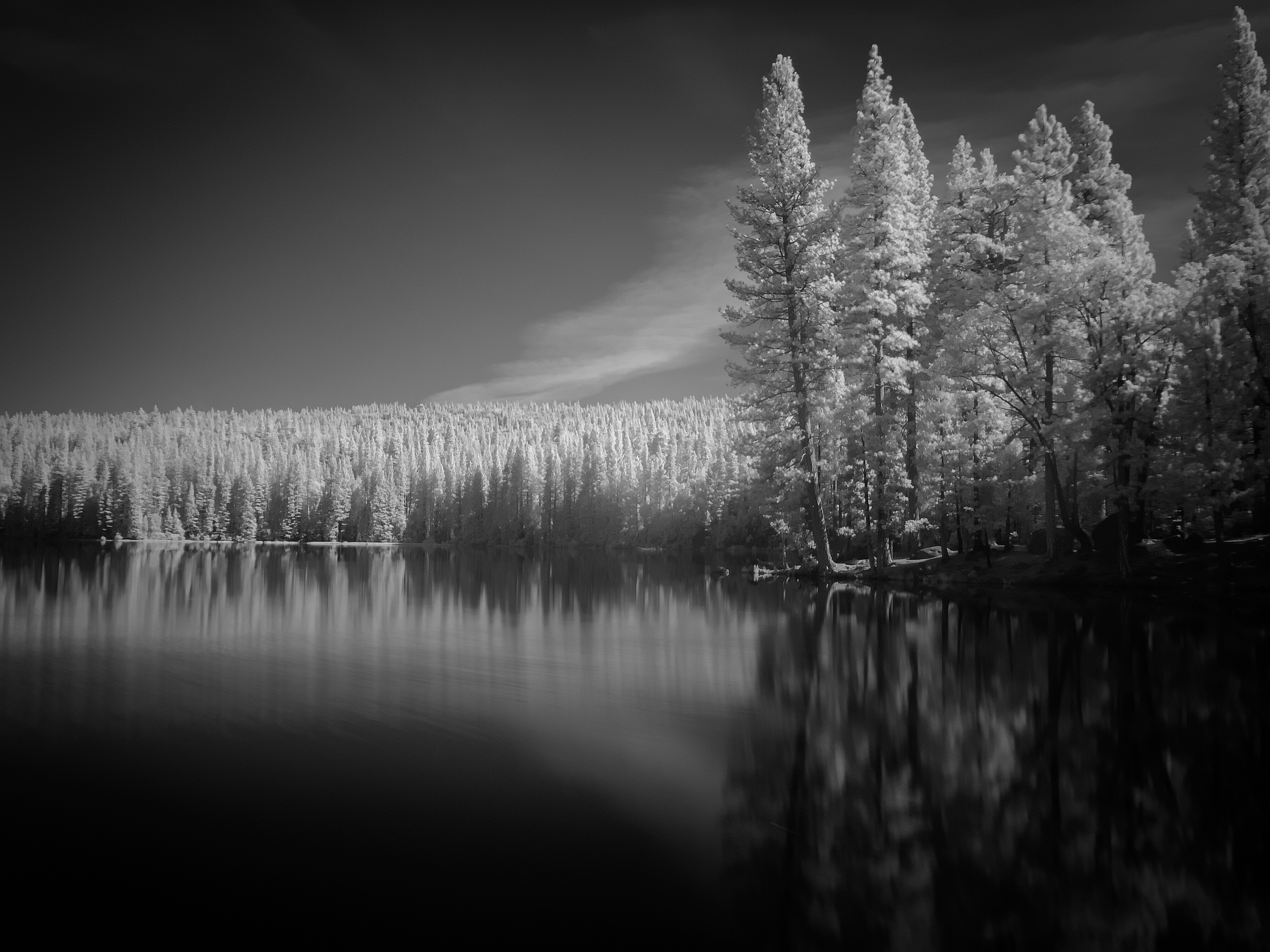 BW: What kinds of creative patterns, routine or rituals do you have?
GL: When planning a photo trip, I will usually spend some time searching the internet for information on my planned location, along with the surrounding area I might drive through on my way there. Google Maps and Street View are your friends when planning a trip. I have somewhat outgrown the usual "bucket list" places, I now find myself drawn to places away from crowds, at times of the day when there are fewer people out and about. One of the nice aspects of infrared is that many successful images can be captured in lighting conditions that might not be considered suitable by many non-IR shooters.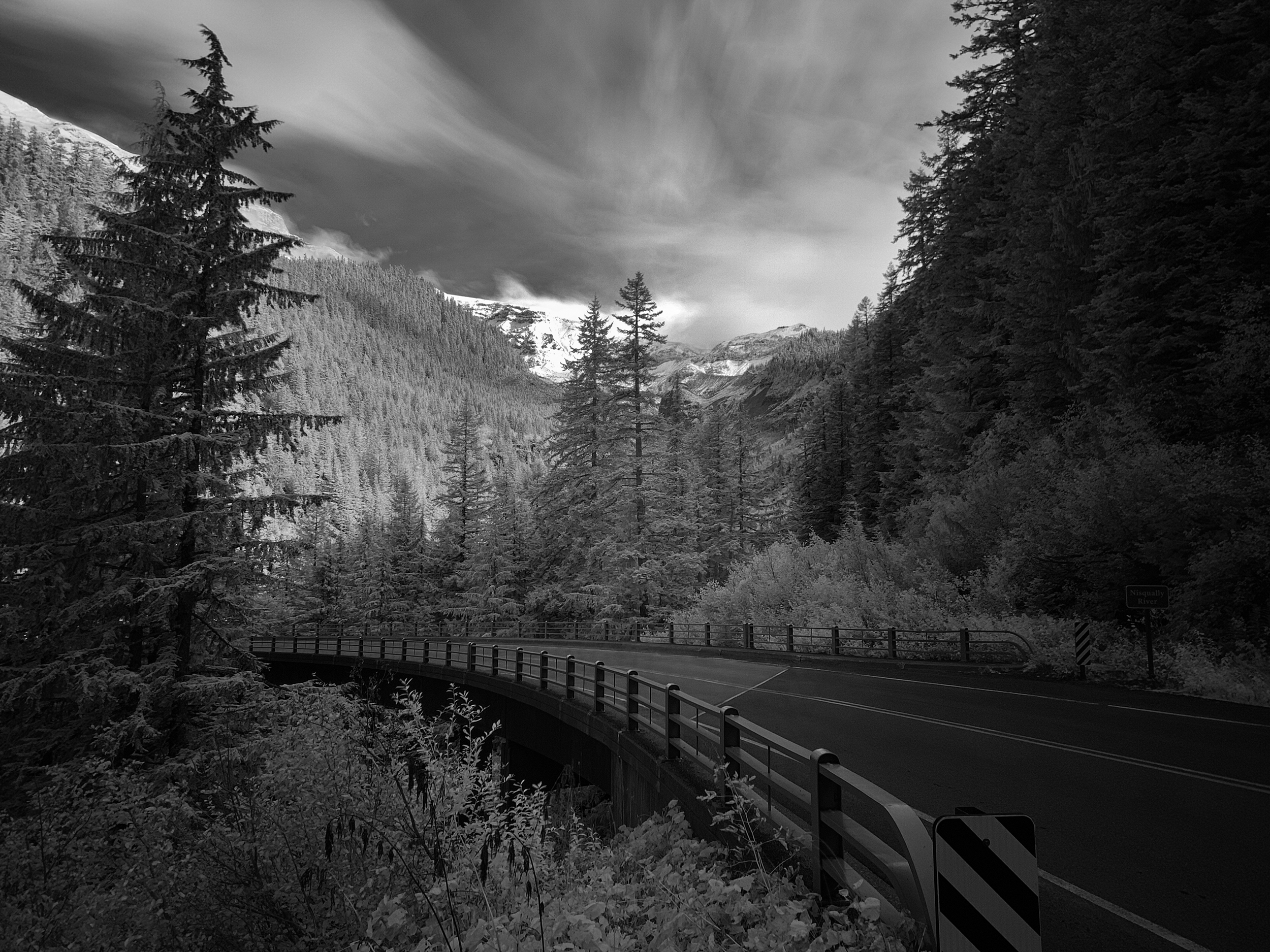 BW: What advice would you have for someone aspiring to do landscape (and particularly infrared) photography? 
GL: First, get to know your equipment. Learn how to do the primary things you want to do with your camera without having to keep looking things up.
Landscape photographers typically want everything in focus, so depth of field, f-stops, exposure are all things you want to have figured out.
In the field, when you are shooting, relax, work slowly, take the time to connect with the places you are visiting. Use a tripod, your images will generally be sharper than hand held, and you will take more time to compose your images.
Those landscapes have existed for millions of years, a few more minutes of your time will bring you closer to your subject, and will be time well spent. Look all around you, I have often found sensational images waiting in places other than my first setup.
For infrared, do your research online and decide what kind of infrared you want to do… There are many variations of infrared wavelength filters that produce different effects, and lots of post processing techniques to produce a variety of final results.
I come from a black and white film background, so I am primarily shooting infrared for a black and white result, which makes the post processing easier, and more like my other black and white work.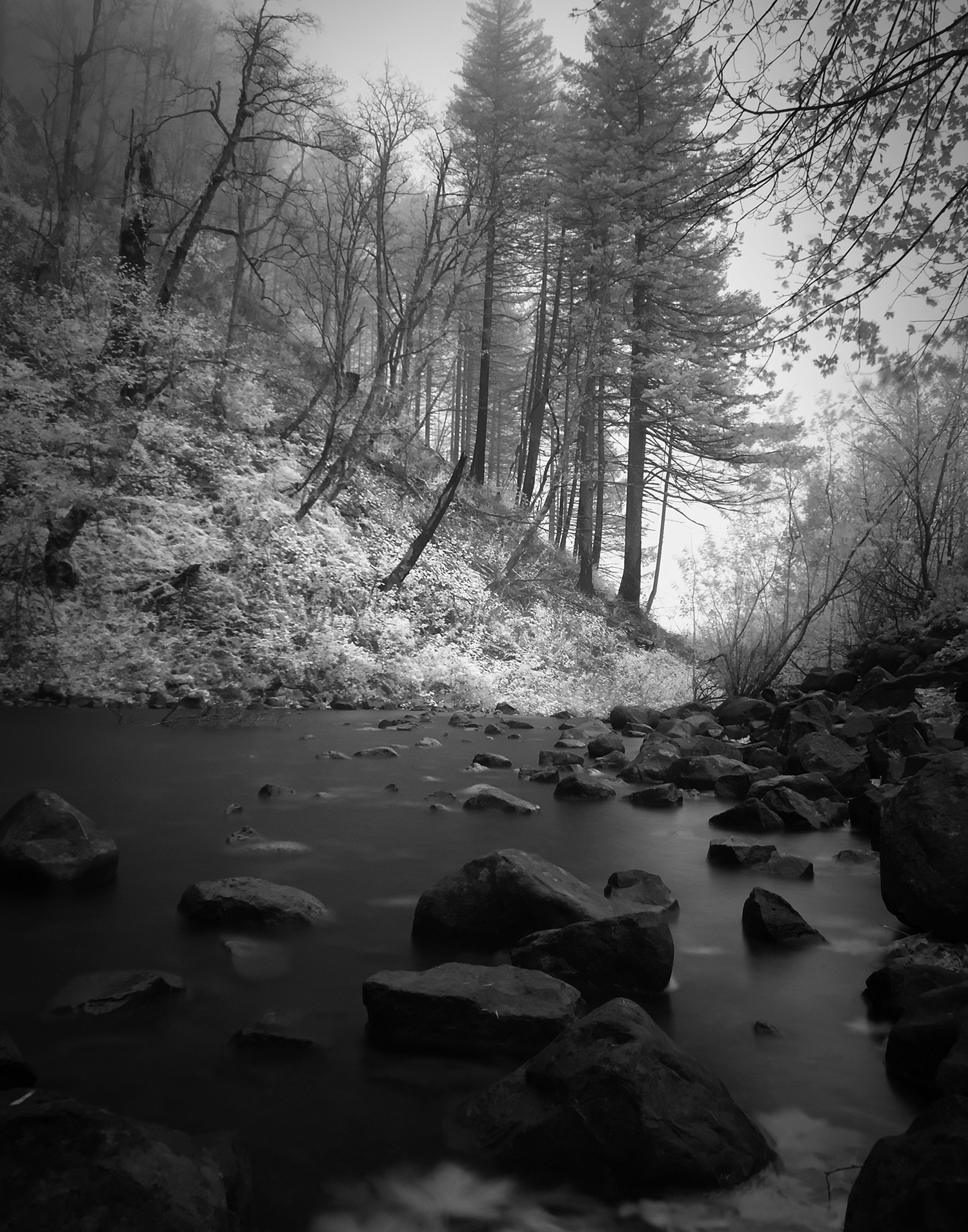 BW: What's next?
GL: In retirement, I have been fortunate enough to be able to purchase a small vacation condo in Palm Springs, California to use as a base of operations for exploring the Desert Southwest, and plan to alternate between my Seattle, Washington home for Pacific Northwest photography, and Palm Springs to take advantage of the extraordinary photographic opportunities available for as long as I can.
---
GARY LITWIN
ABOUT THE INTERVIEWER
Bob Weil is a former marketing exec and practicing mixed media digital pictorialist living in Omaha, Nebraska. He has won numerous awards for his work and has exhibited in New York, Los Angeles, Canada, Italy and Portugal. He is a published author and teacher on digital art subjects with 2,400 students in 52 countries. Bob co-authored The Art of iPhone Photography with Nicki Fitz-Gerald for Rocky Nook Photography Books.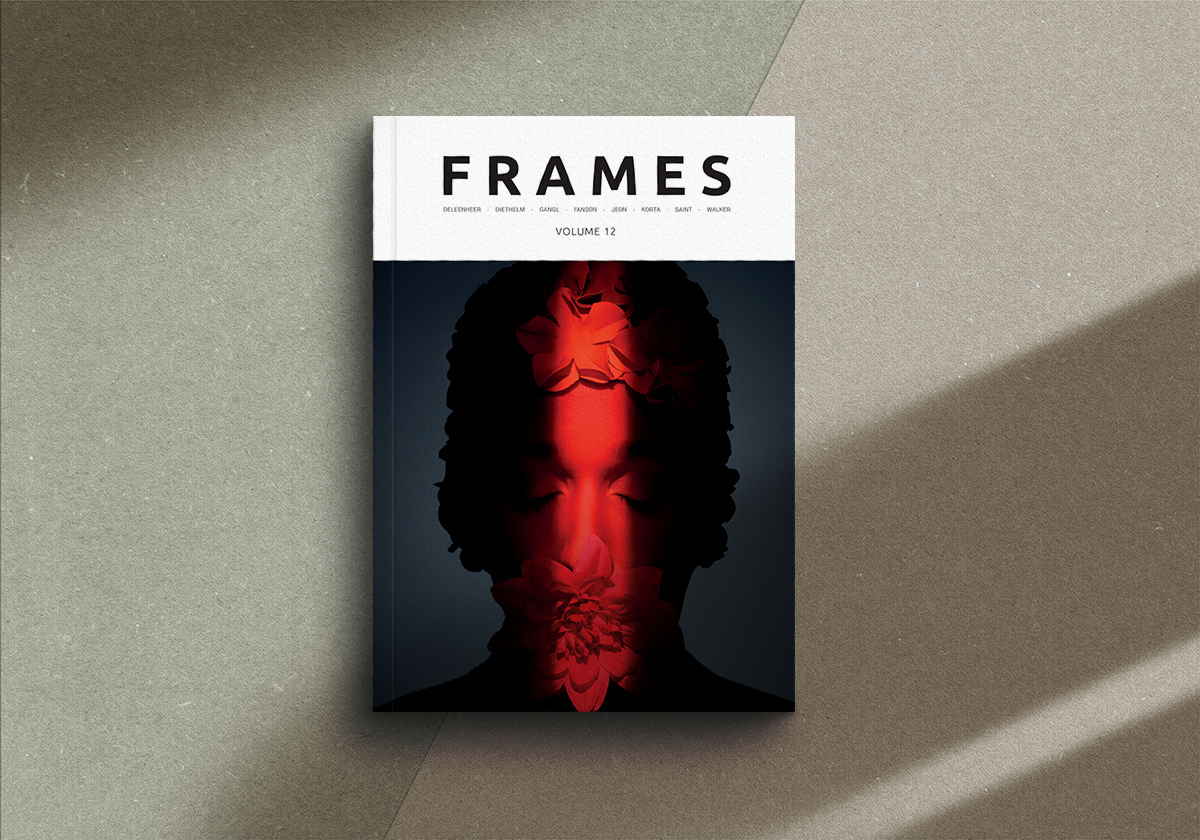 Every year we release four quarterly printed editions of FRAMES Magazine. Each issue contains 112 pages printed on the highest quality 140g uncoated paper. You receive the magazine delivered straight to your doorstep. We feature both established and emerging photographers of different genres. We pay very close attention to new, visually striking, thought-provoking imagery, while respecting the long-lasting tradition of photography in its purest incarnation. Learn more >>>
---