Each month, Bob profiles an exceptional mobile photographer currently producing notable work across a variety of subjects and employing a broad range of techniques. Some will be well known within the mobile photography world (exhibiting and selling their work), and others will be gifted aficionados of the craft who shoot for themselves and their friends.
This month, Bob profiles Lynette Jackson – an American iPhone artist who combines captured monochromatic architectural images with lines, shapes, type and textures to create semi-abstract cityscapes. In her artist statement, Lynette Jackson has written: ""My work is an exploration of a re-imagined environment for the subject of each piece. After deconstruction, I begin to rebuild my subject by applying layers of color, repetitive patterns, light and shadow, simple squares and rectangles. Spontaneity guides placement of these elements bringing forth an abstracted outcome which examines new relationships, new meaning, and appreciation for the space an object inhabits. My iPhone is my canvas."
BW: Why have you chosen architecture, and the occasional human figure as your primary subject?
LJ: Starting at 12 years of age, I imagined studying architecture. I taught myself how to read and recreate my step-father's blueprints. He always allowed me to roll out the plans on the living room floor so that I could study and learn from the stack of papers. I created my first home addition plans at 13, which were approved and constructed. I didn't study architecture as a career path, but I continued to buy architecture magazines. So, selecting architecture as my subject was a no-brainer.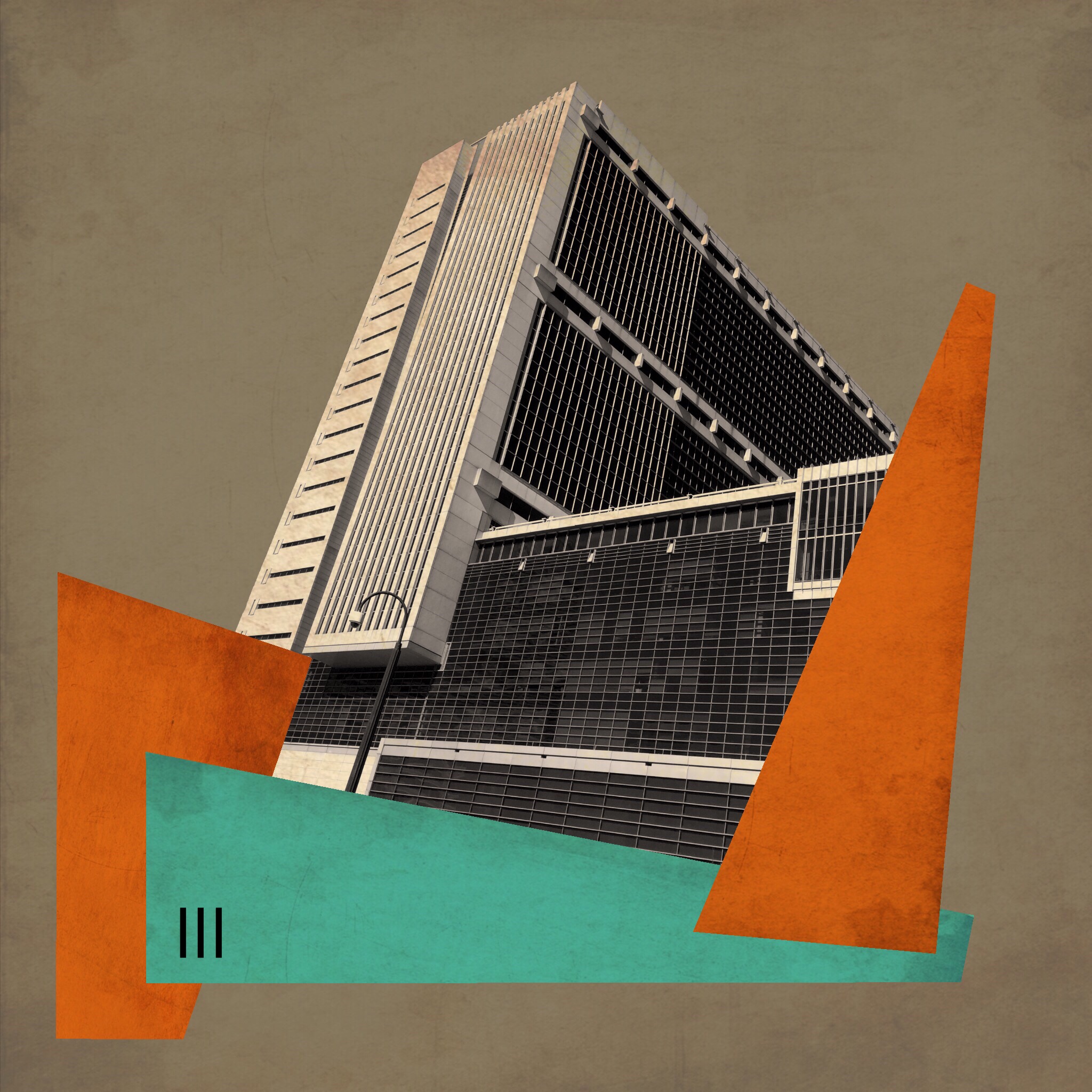 For those pieces that feature the human figure, I mostly select mannequins instead of real people due to a fear of getting caught snapping an image. I like the interaction between the human figure and structure, so that the architecture becomes, quite literally, an accessory.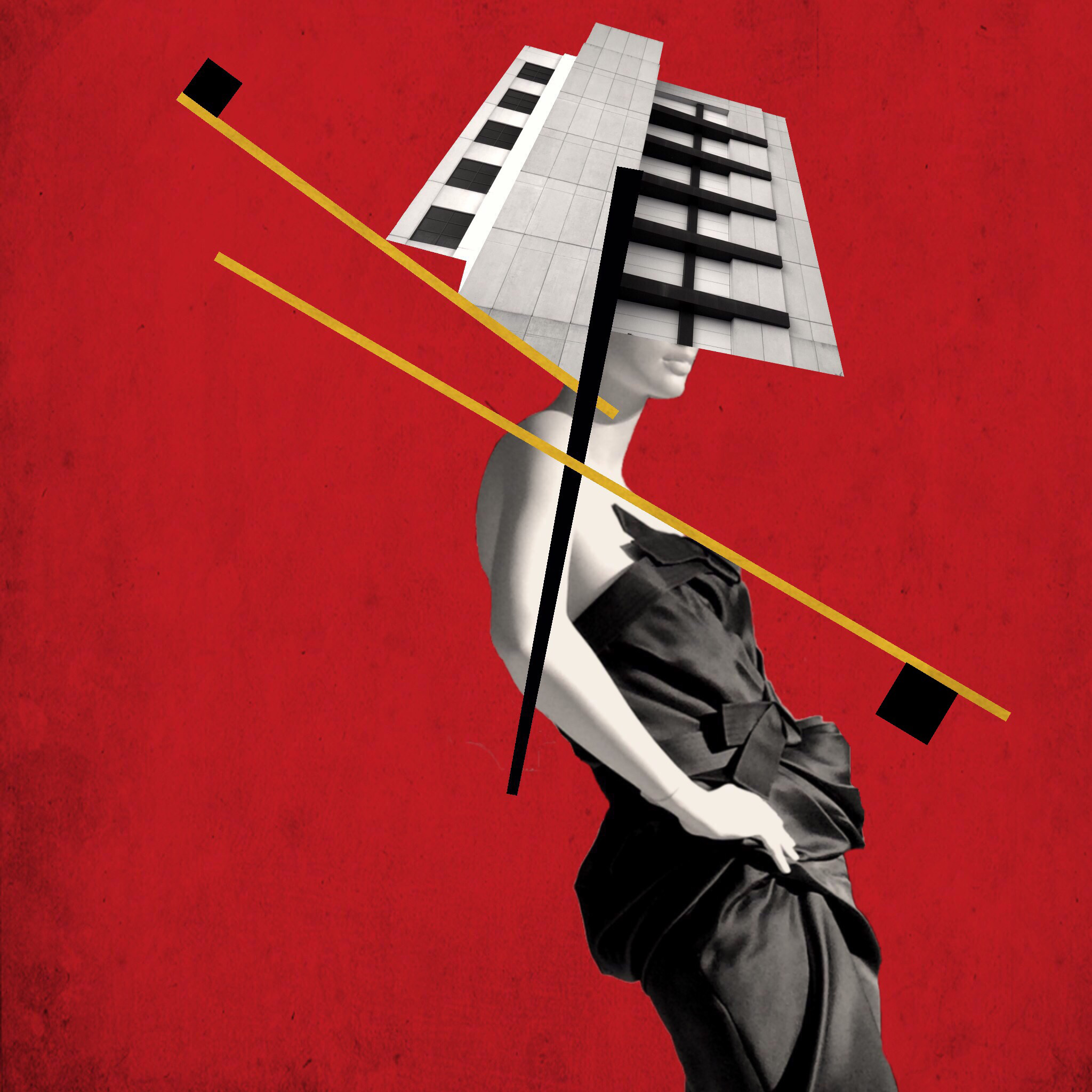 BW: How has your work evolved over the years? I notice that there was a period where you did practical (hand) collage. Was that something you had done before?
LJ: I created handmade collages but didn't post publicly. I really enjoy taking things apart and re-imagining the parts as new work. My architecture digital collages series is inspired by practical/analog collaging. Receiving positive feedback for my digital collage boosted my confidence to post my handmade collages.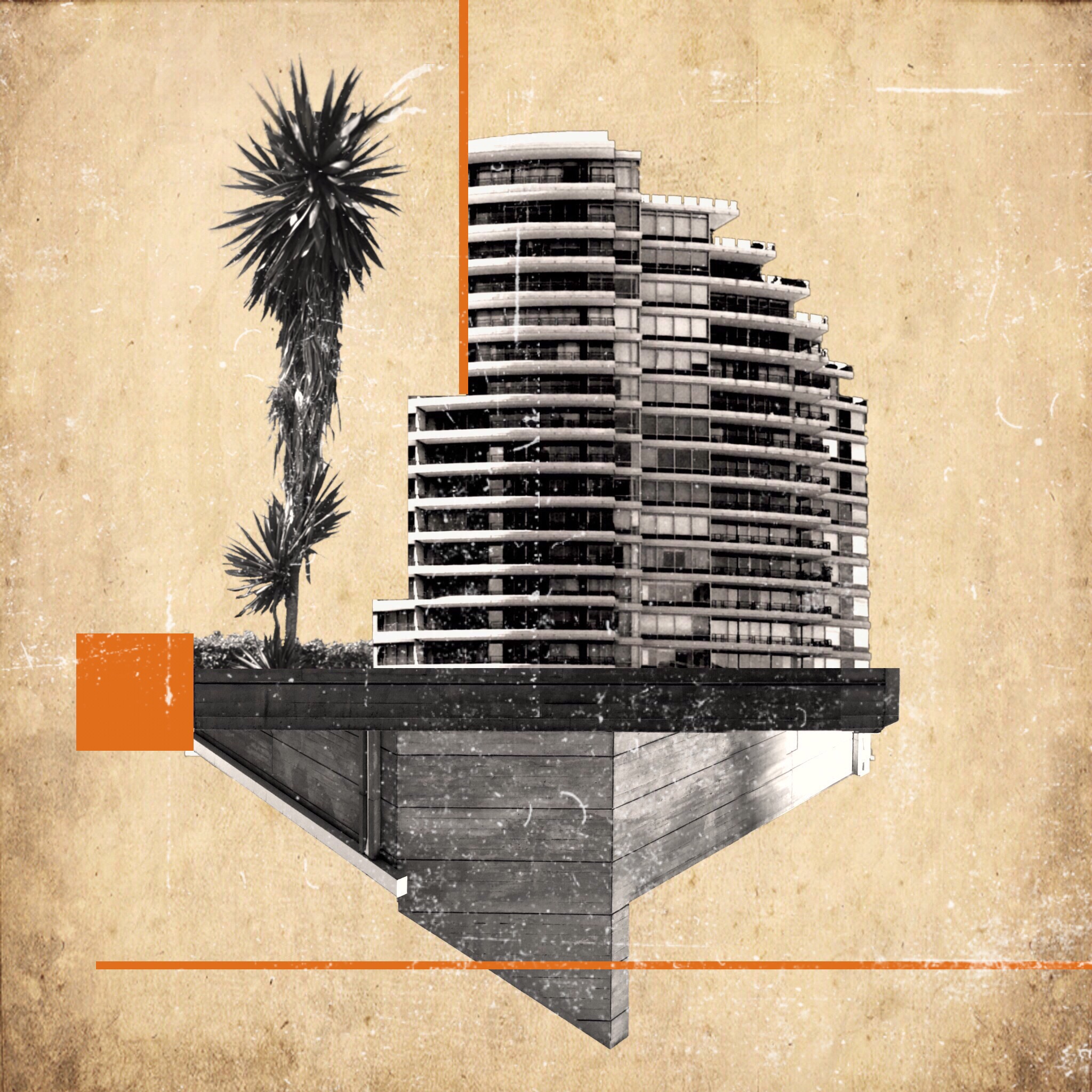 BW: Do you photograph all the human figures and buildings that you feature in your work?
LJ: Yes, I shoot all the images. Most images are taken while on vacation. I mostly choose cities with an abundance of Mid-Century Architecture. The human figures are mannequins from store windows; the majority were taken on Rodeo Drive in Beverly Hills, California. I chose Rodeo Drive because the mannequins are well lit after stores are closed for the evening.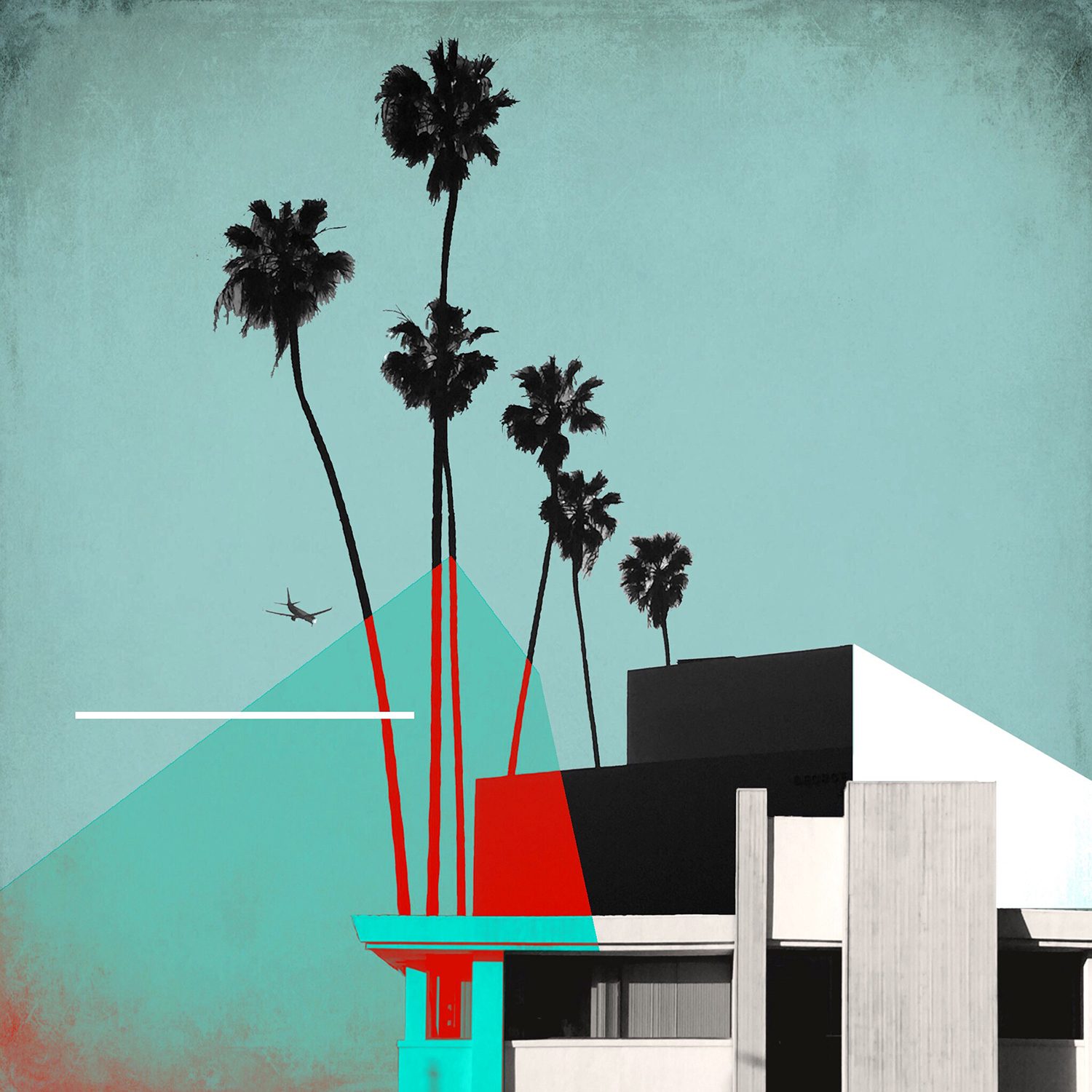 BW: Are there any specific design periods or artists who have an influence on your work?
LJ: My favorite design period is mid-20th century and mid-century modern. I am inspired by music, monochromatic photography, modern architecture and International Style graphics. Some of my favorite creatives are Mark Weaver, Stéphane Massa-Bidal, Aitor Oritz, Julius Shulman, Alex Varanese, Andreas H. Bitesnich, Oscar Niemeyer, Richard Neutra, Reid Miles, Richard Paul Lohse and others.
BW: What are you trying to communicate with your work?
LJ: These boxes are works of art, the repetitive lines, shadows, horizontal and vertical lines creating rhythm that I am excited to disrupt with my shapes and graphic elements. I love deconstructing, then reproducing a new work to present these structures as the main subject of abstract art.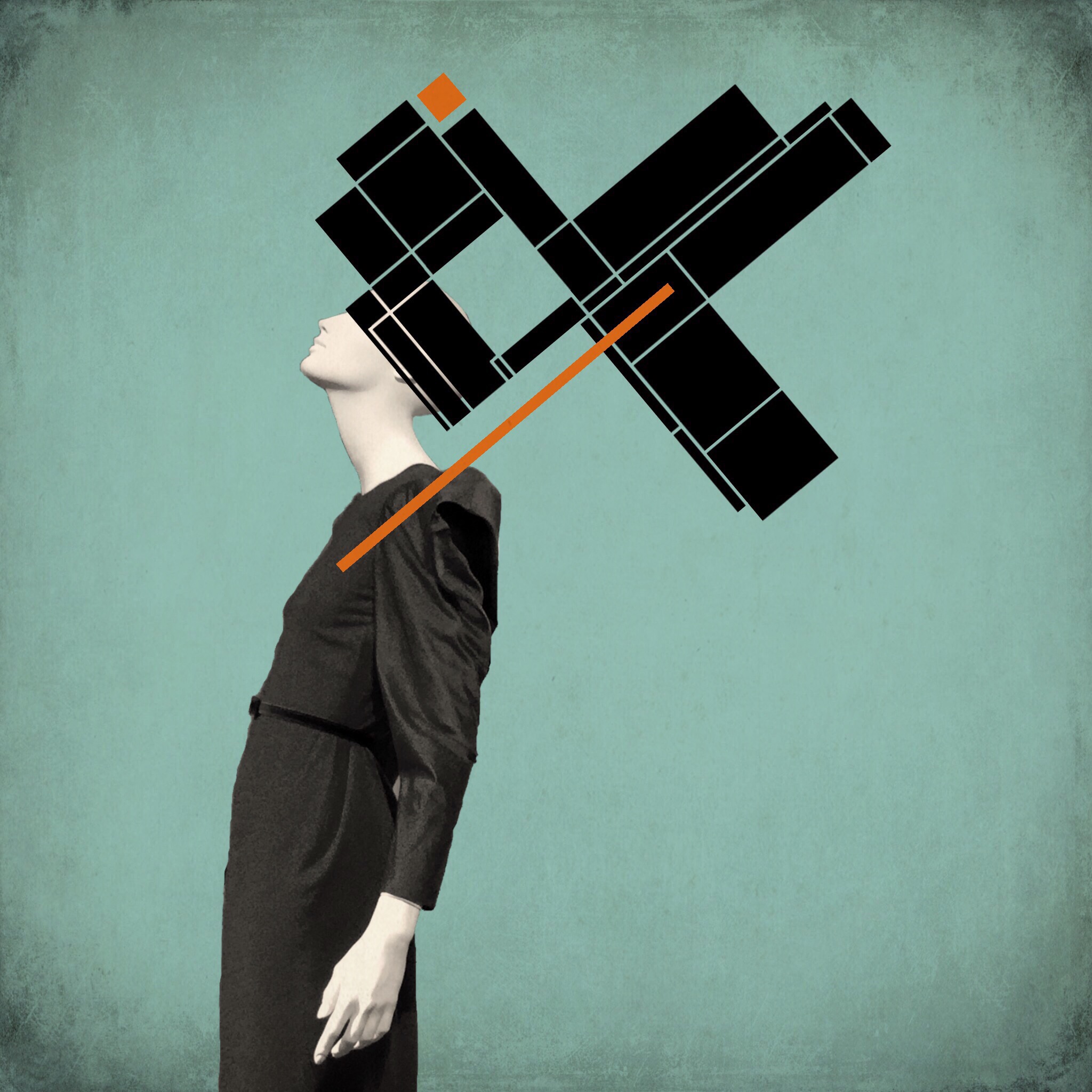 BW: How do you know when a work is finished? Do you find yourself doing multiple versions of a piece, or returning to a particular location for inspiration?
LJ: The most difficult thing as a creative is knowing when to stop. Early on I created 5-6 versions of one piece. Instagram's format served my indecisiveness, so I posted 3 images of one architecture subject and/or place. The more you create, you develop a narrative, a script, there is a beginning, middle and end. You cultivate an inner voice that whispers to you STOP. Prior to moving to Los Angeles, I returned yearly to snap as many architectural images as possible in 5-8 days.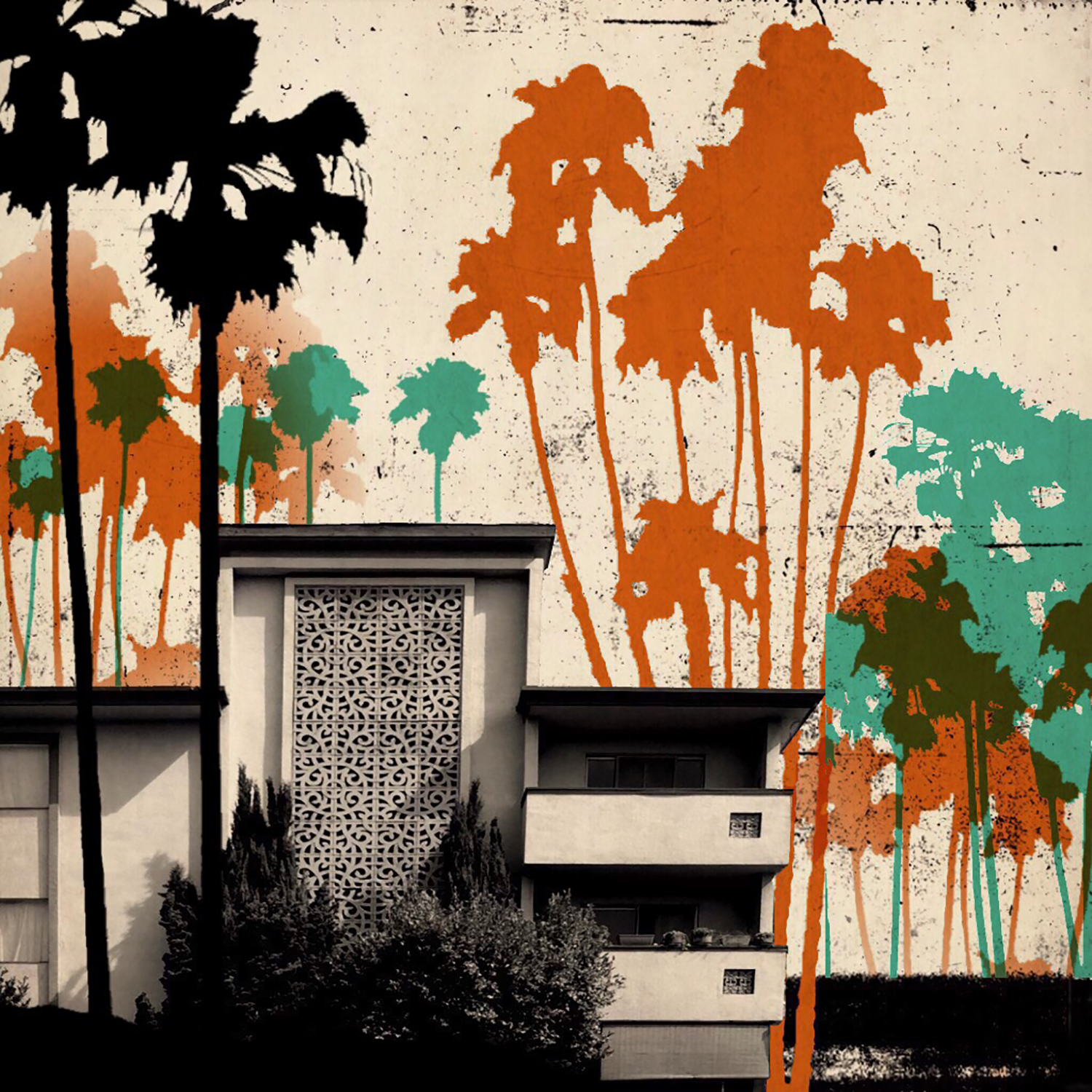 BW: What iPhone apps do you use in your work?
LJ: The three apps I use most are Union, Phonto and SKRWT. My shape overlays were influenced by Decim8, but I created my shapes with iDesign and Deco Sketch. I now have a library of at least 100 reusable shapes. [Interviewer's note: Union provides masking and blending capabilities, Phonto allows for the addition of type, SKRWT makes it easy to correct perspective on captured images, iDesign is an Illustrator-like vector drawing app. All are available on the iPhone or iPad.]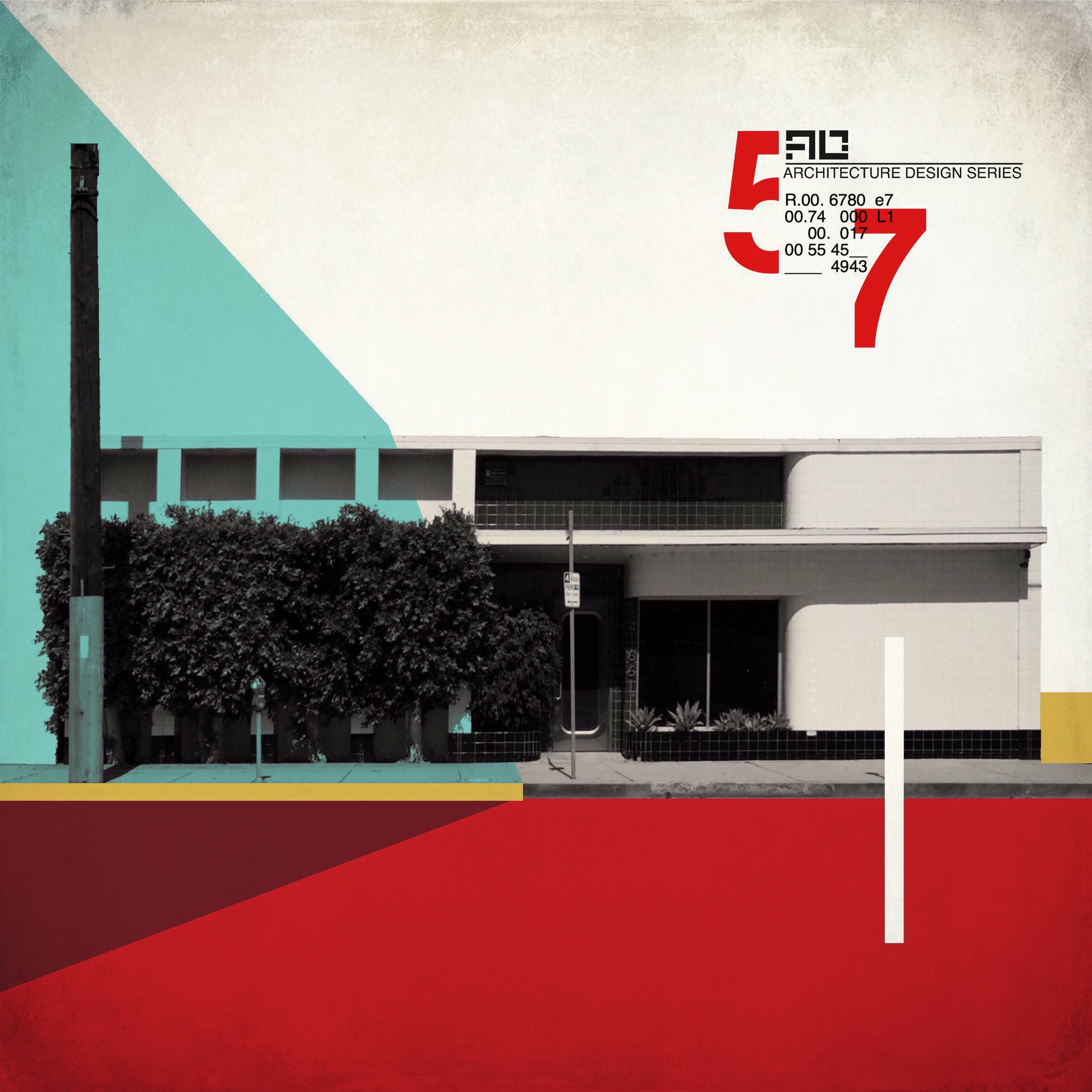 BW: What kinds of creative patterns, routines or rituals do you have?
LJ: I usually start after dark. I have not created any of my digital collages during daylight. I select my favorite Spotify playlist, then drink many, many, cups of British black tea.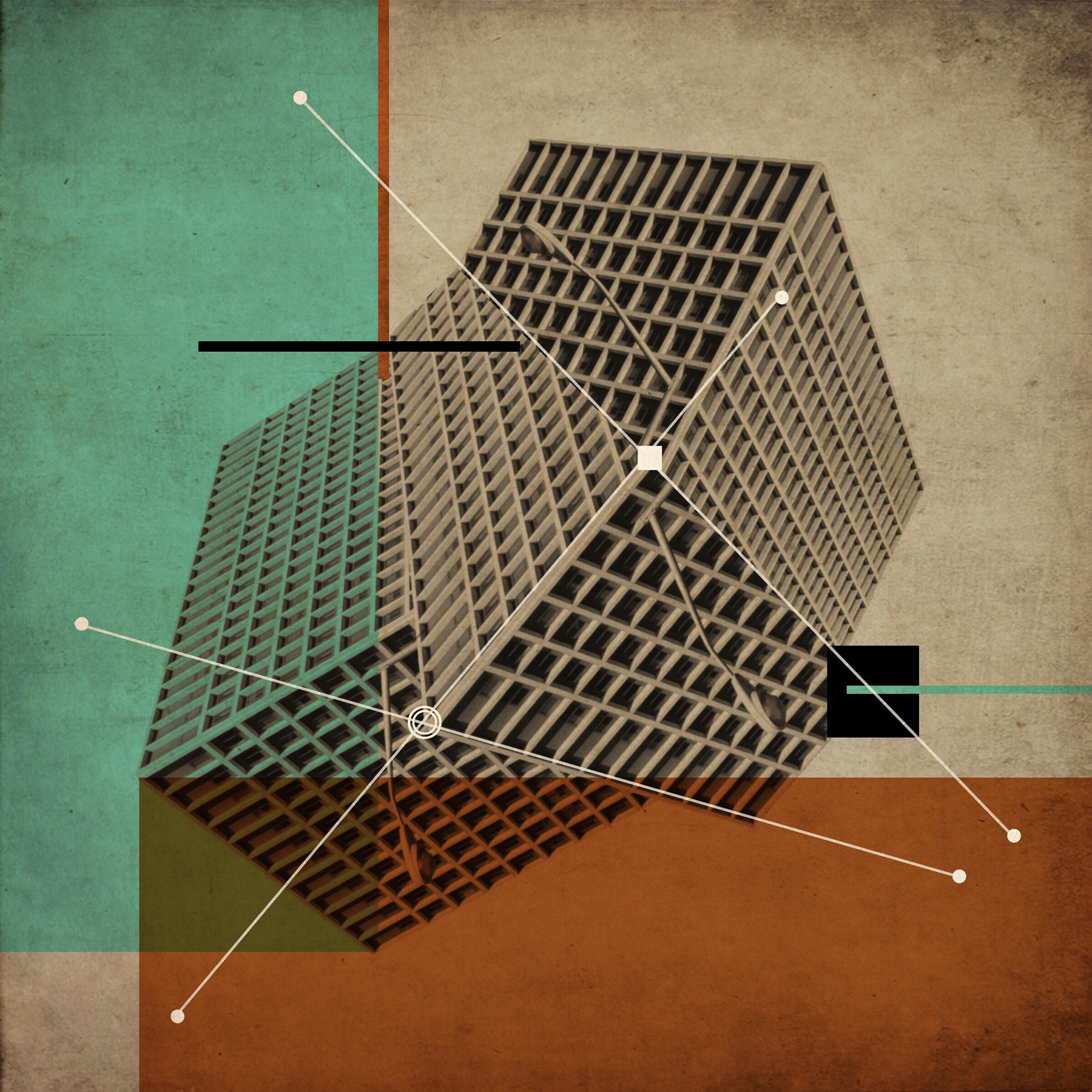 BW: Where has your work been shown, and how have people reacted to it?
LJ: I am still pleasantly surprised how people react to my work. I hear most often how unique the work is. I have contributed to books, and have had my work placed with major television networks, TV shows, commercials and shown in several gallery shows.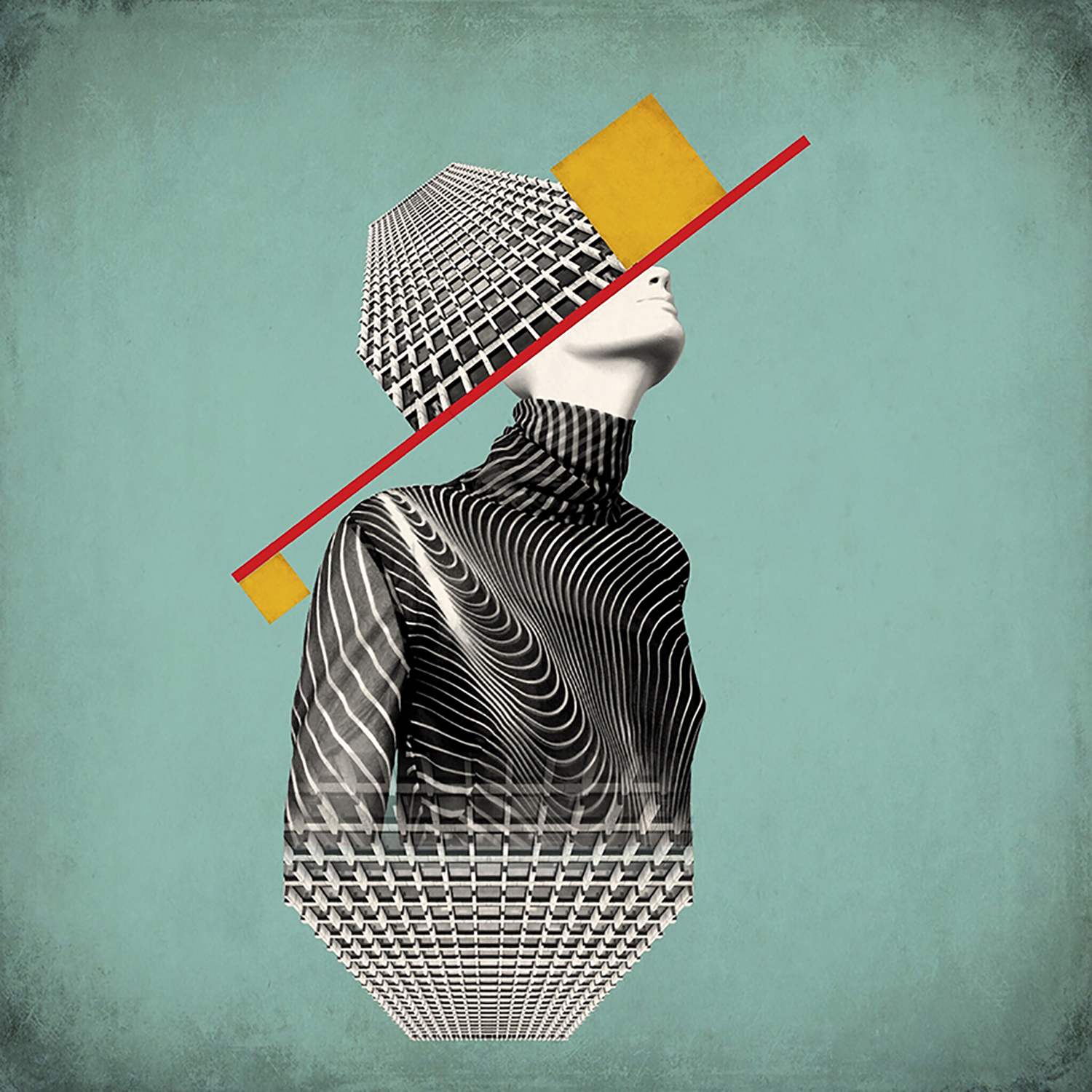 My tutorials are featured in The Art of iPhone Photography, Creating Great Photos and Art on Your iPhone. My images were used exclusively as the set backdrop for season one of Bravo's Property Envy.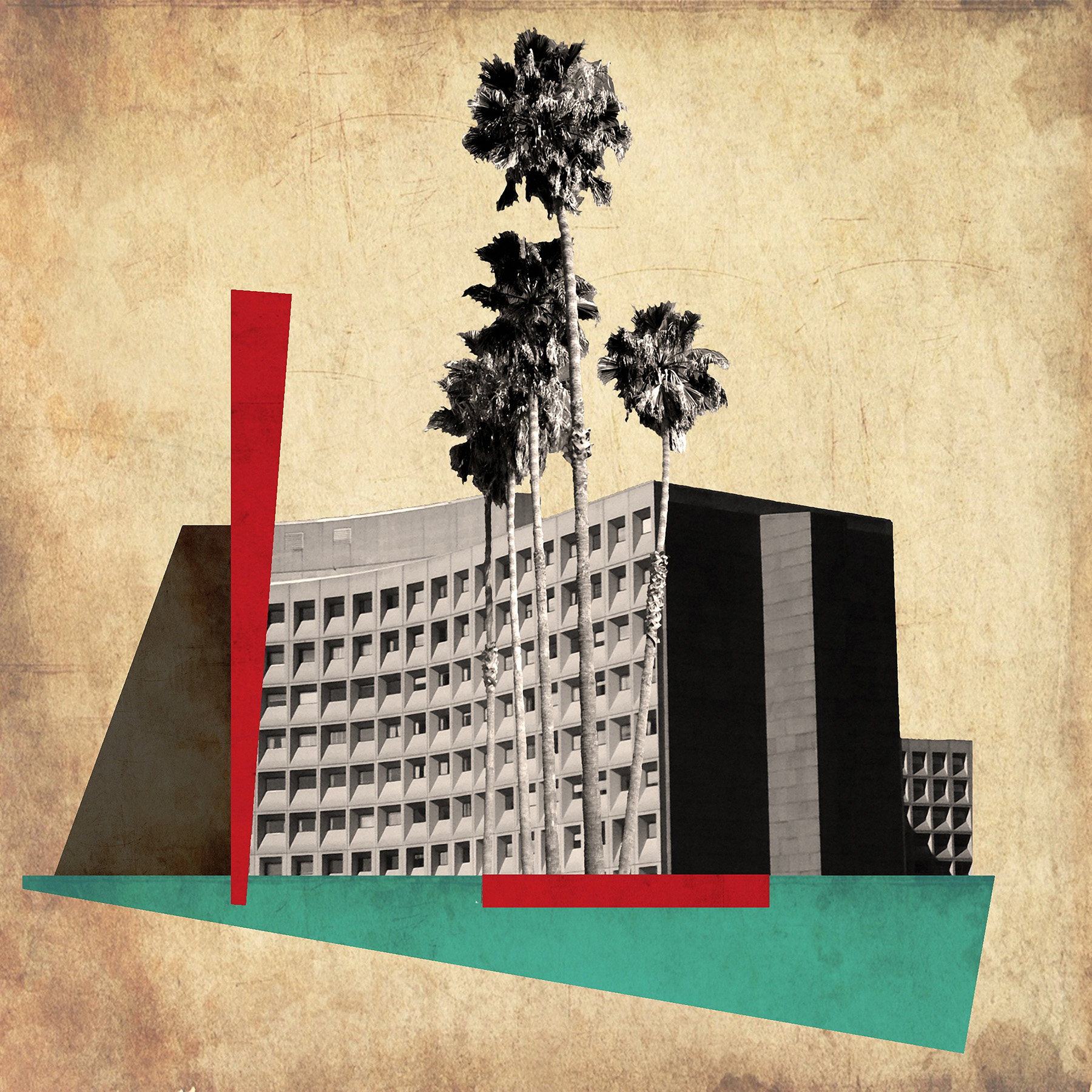 I have been featured on leading architectural blogs Arcdaily and Archidose. I have shown at LA Mobile Arts Festival in Los Angeles, CA; Project 4 Gallery in Washington, DC; Mobile Camera Club Gallery, Paris, France; Los Angeles Festival of Photography, Los Angeles, CA; 7 Point Perspective, Los Angeles, CA; The Collective Reality, West Hollywood, CA; Instagramland 2018, Los Angeles, CA; and Ebell of Los Angeles, CA.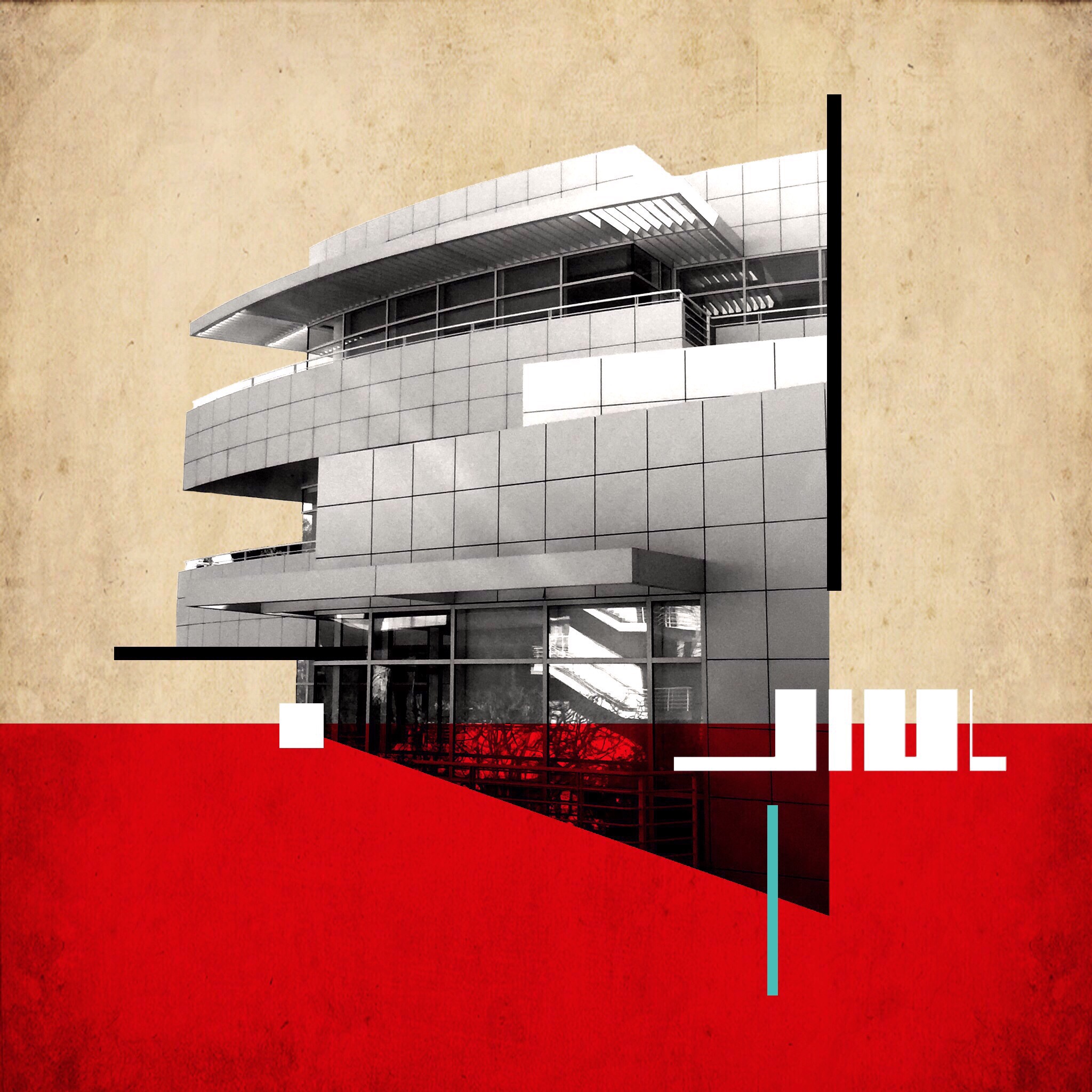 BW: What advice would you have for someone aspiring to do the sort of conceptual image creation that you do?
LJ: Here comes the cliché, nothing is new under the sun – just add your voice and let go. Developing repeatable processes are key to stress-free creativity.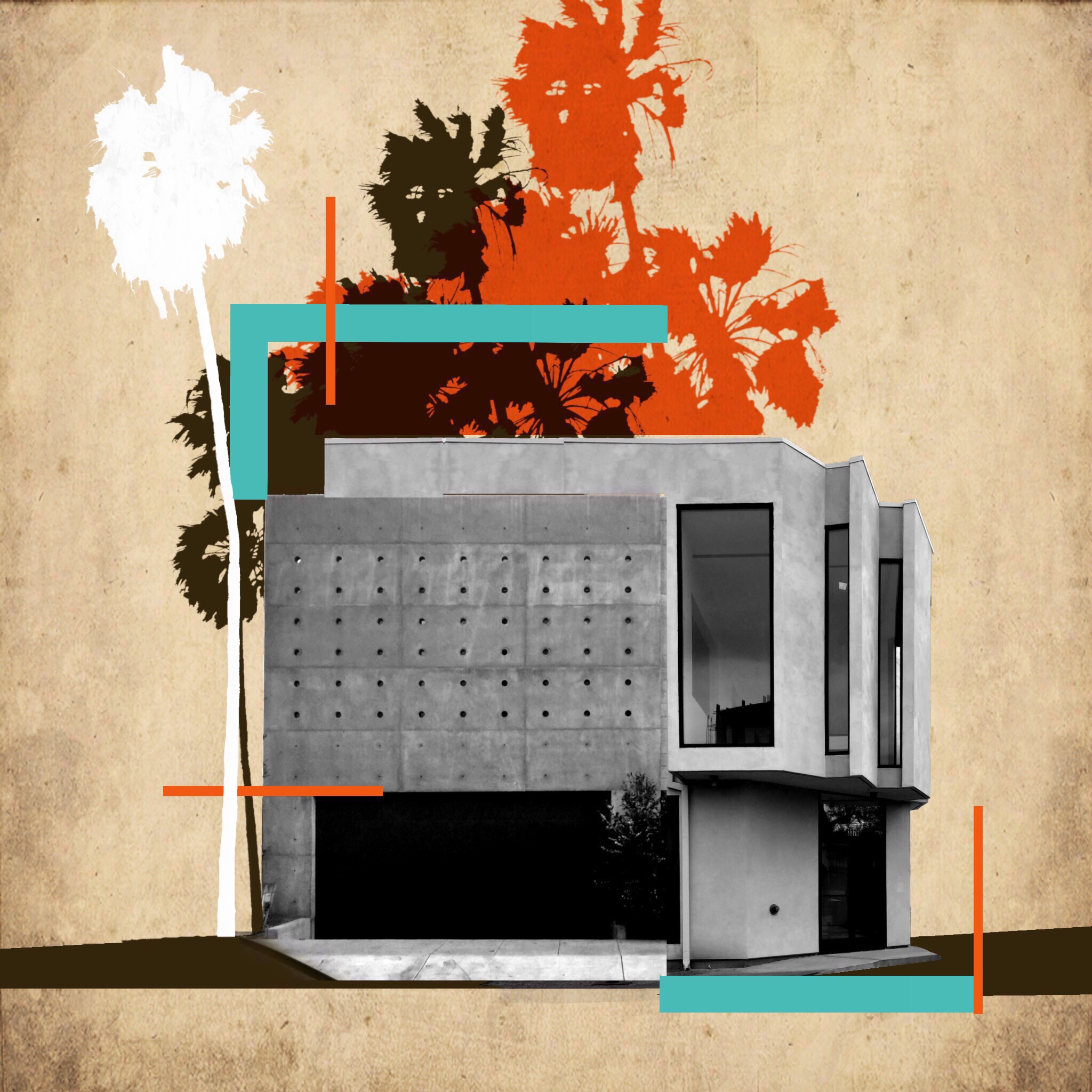 ---
LYNETTE JACKSON
ABOUT THE INTERVIEWER
Bob Weil is a former marketing exec and practicing mixed media digital pictorialist living in Omaha, Nebraska. He has won numerous awards for his work and has exhibited in New York, Los Angeles, Canada, Italy and Portugal. He is a published author and teacher on digital art subjects with 2,400 students in 52 countries. Bob co-authored The Art of iPhone Photography with Nicki Fitz-Gerald for Rocky Nook Photography Books.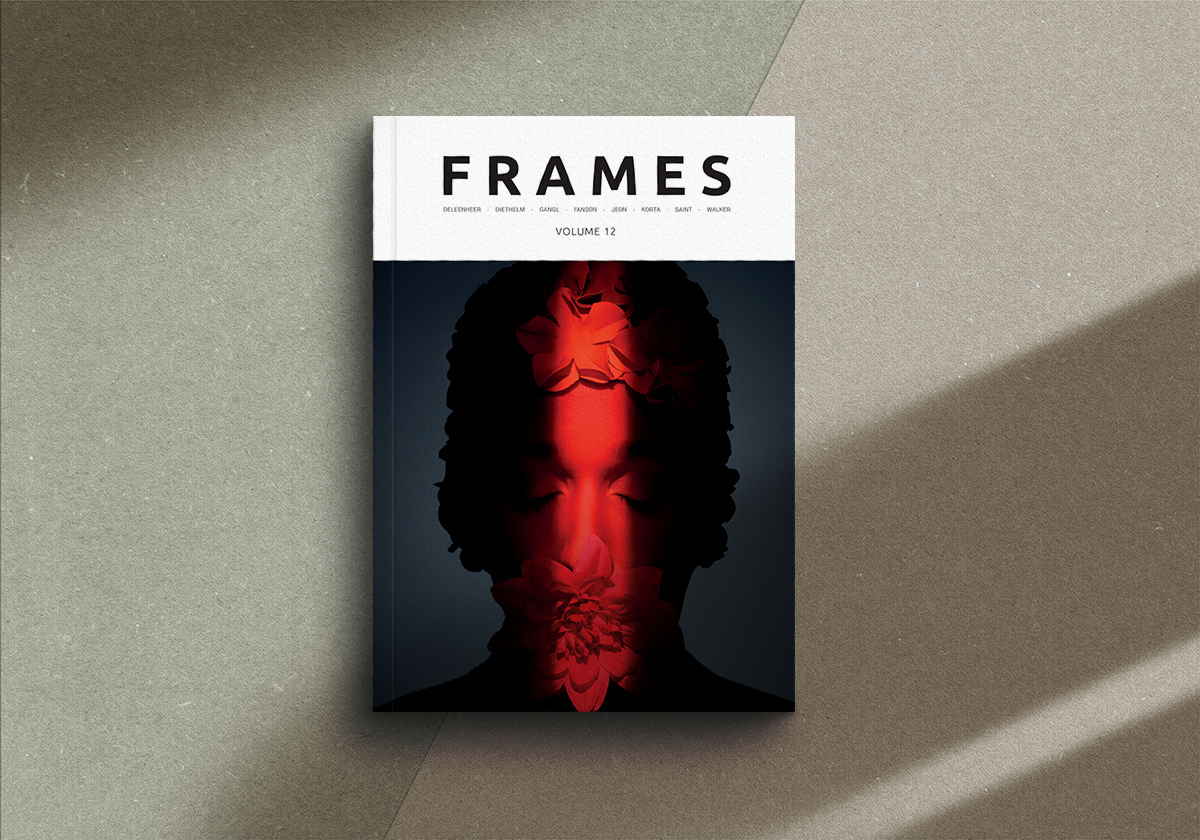 Every year we release four quarterly printed editions of FRAMES Magazine. Each issue contains 112 pages printed on the highest quality 140g uncoated paper. You receive the magazine delivered straight to your doorstep. We feature both established and emerging photographers of different genres. We pay very close attention to new, visually striking, thought-provoking imagery, while respecting the long-lasting tradition of photography in its purest incarnation. Learn more >>>
---