I don't think I've ever held a more troubling book.
I mean that in the best possible way.
To trouble is a verb. We can trouble the calm surface of a pond, for example. And we can trouble the complacent soul.
---
"The Day May Break" by Nick Brandt
Published by Hatje Cantz Verlag, 2021
review by W. Scott Olsen
---
We live in troubled times – that much is certain. Trouble for the very existence of life on our planet. But one of the problems is that some of us, many of us, are not troubled enough to move into action. I'm not talking about taking to the streets, although that is sometimes warranted. I'm talking about something as simple as a change in intent. A change in compass heading. A change in behavior, in what we value and desire.
Nick Brandt wants to both trouble and save the world. This is where art comes in. Brandt's new book, The Day May Break, is an eloquent revealing of the weight of the present moment. It's impossible to look at this book and not feel a type of larger membership.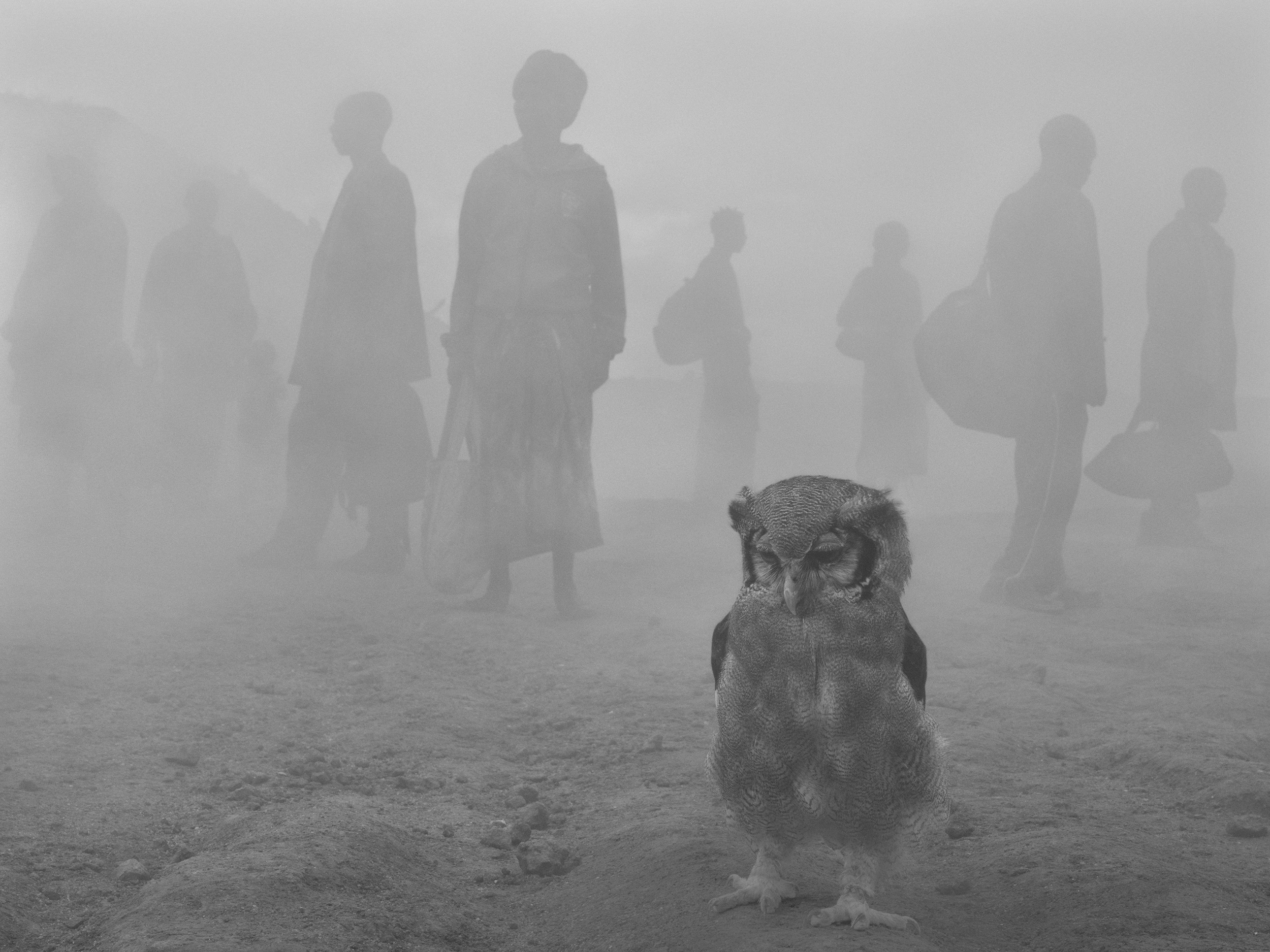 In the book's Introduction, Brandt writes, "Humanity's inability to dramatically change its treatment of the natural world is not new. We have been here before, but the lessons have not been learned. Over the centuries, entire civilizations have collapsed due to environmental degradation, civilizations that imposed too much burden on their surrounding natural world… But in those times, centuries ago, the societal collapse was localized. Now, with so vastly many more of us, it's not just a region that is destroyed. If little changes, the destruction will mushroom into an ecological and civilizational collapse of our entire planet."
Brandt, of course, has a long and deep history, a career of photographing animals under threat. This new book is both a deepening of his previous work as well as a sharper, more poignant focus. Brandt writes, "Nearly twenty years ago I started photographing the wild animals of Africa as an elegy to a disappearing world. After some (too many) years, seeing the escalating environmental destruction, I felt an urgent need to move away from that kind of work and address the destruction in a much more direct way. This led to the series, Inherit the Dust (2016) and This Empty World (2019). These were mainly about habitat loss and biodiversity loss, significantly as a result of human expansion and development. The Day May Break addresses perhaps the biggest crisis of all: climate change, or a more fitting phrase, climate breakdown, which negatively impacts every living creature on the planet…And so it was that I came to photograph The Day May Break in Zimbabwe and Kenya in late 2020. It is the first part of a global series portraying both people and animals that have been impacted by environmental degradation and destruction."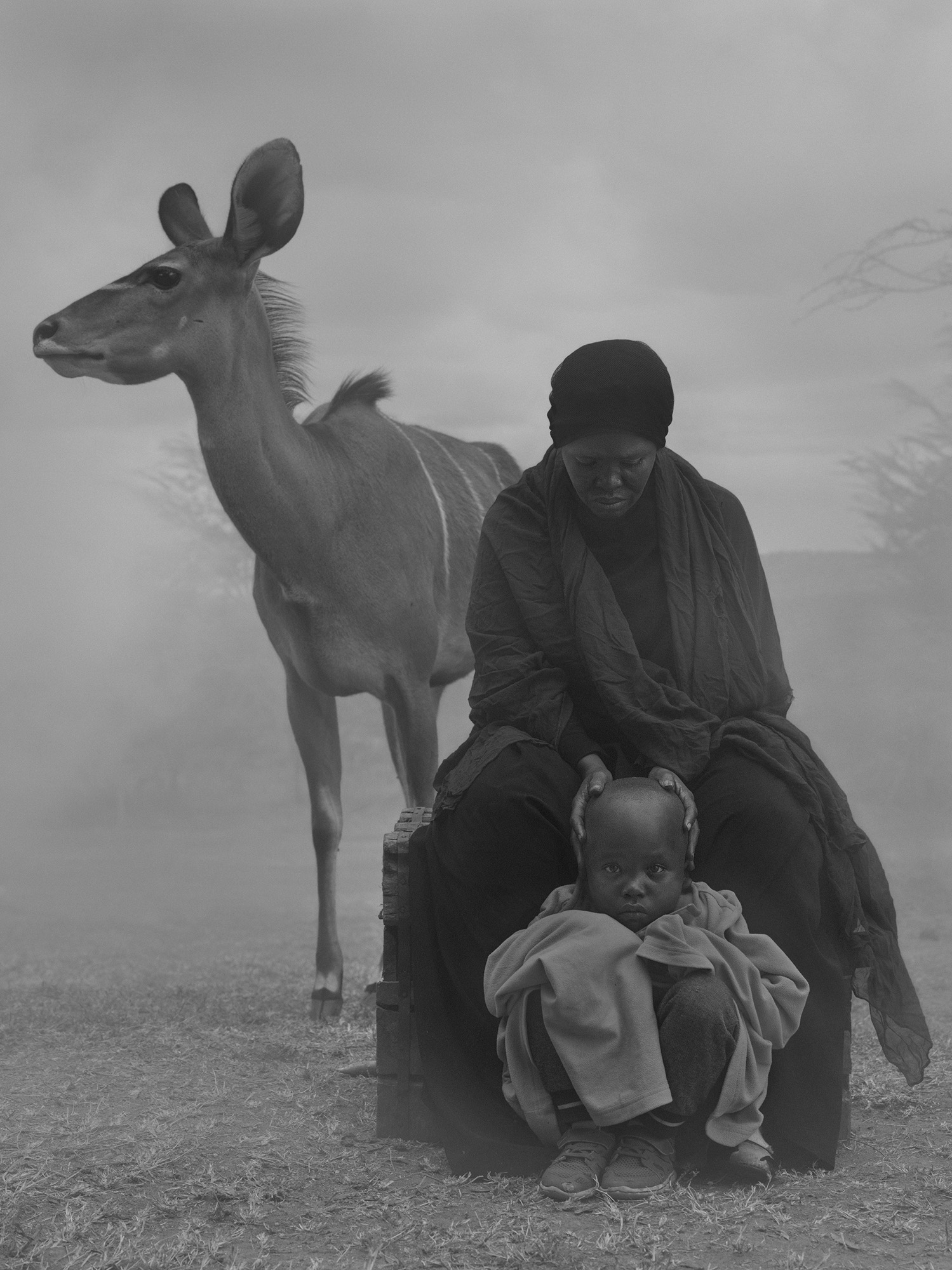 The book is a collection of portraits. Men, women, children and animals stand near each other in a sparse landscape. They are not interacting in any active way, though. They gaze at us as paired witnesses, to this troubled moment as well as to our looking back at them. Their gaze is not guilt-inducing. We are included. That means everything.
The animals are rescues from five sanctuaries and accustomed to humans. The men and women and children are all, at some level, climate refuges and have suffered personal tragedy. The majority of the images are duets in that humans and the animals stand close to each other and we are asked to consider them together as one meaning, one shared habitation of the planet. The great variety of size and shape and age invoke nothing short of ancient wisdom.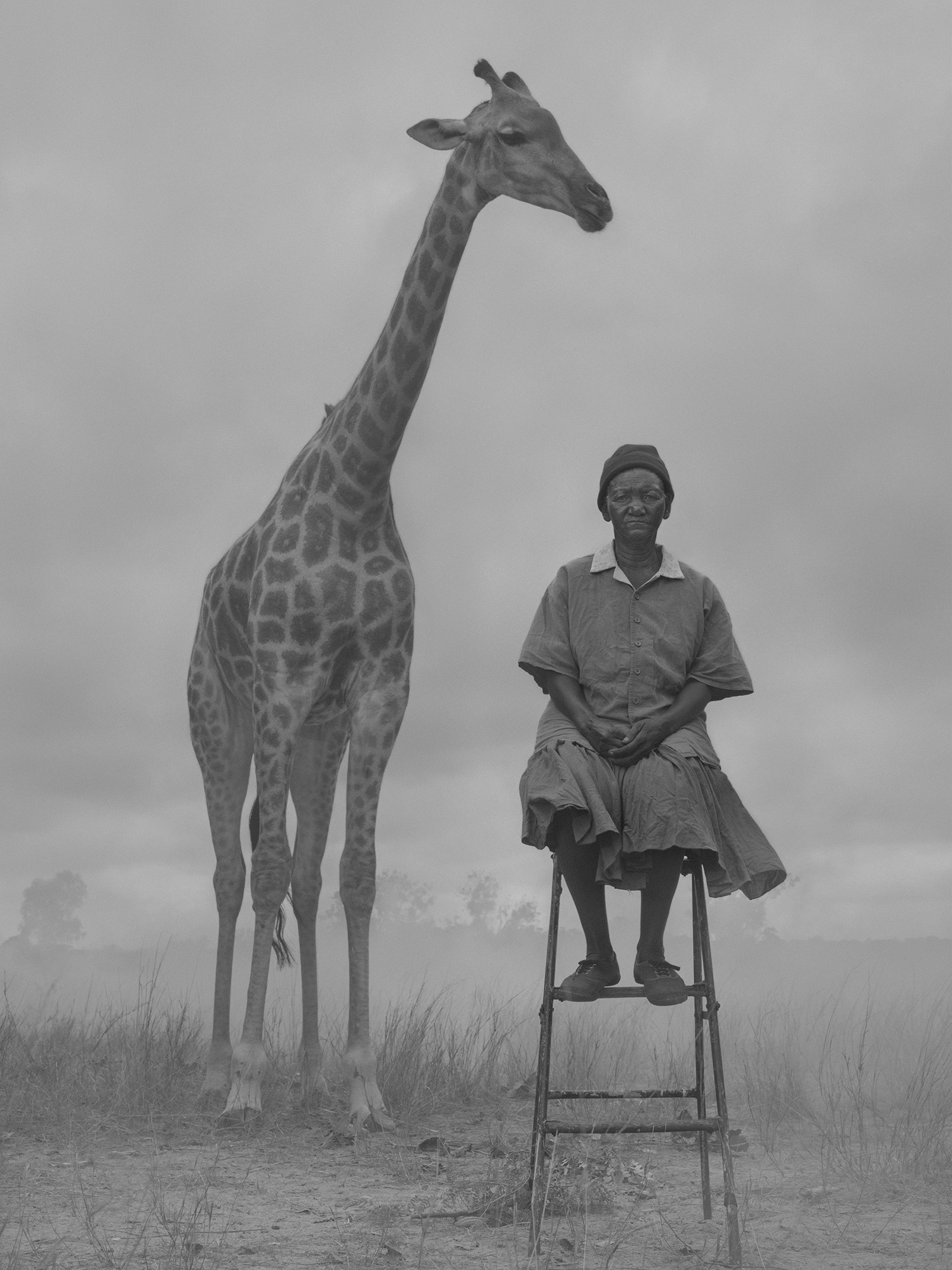 Every image in the book is staged, posed and intentional. The fog which envelopes people and animals in every frame is made from a non-toxic machine out of frame. But that does not diminish their power. Just the opposite, in fact. These images are purposeful, artistic, philosophic, political statements.
Consider the double meaning of the title. Daybreak is a new beginning. But this day may shatter, too. That promise and threat are in every image. It's not juxtaposition—one thing set against another. This is, instead, a sophisticated and nuanced, unified moment.
In a foreword by Kenyan writer Yvonne Adhiambo Owuor, she says, "Some of the images suggest a caravan (of earth beings) crossing the immense byways of the planet with no sense of destination; there is a mystical order to unknowing. We see moments where the subjects also seem to share a telepathic connection, soft entanglements. The viewer senses that this connectedness is quite in order."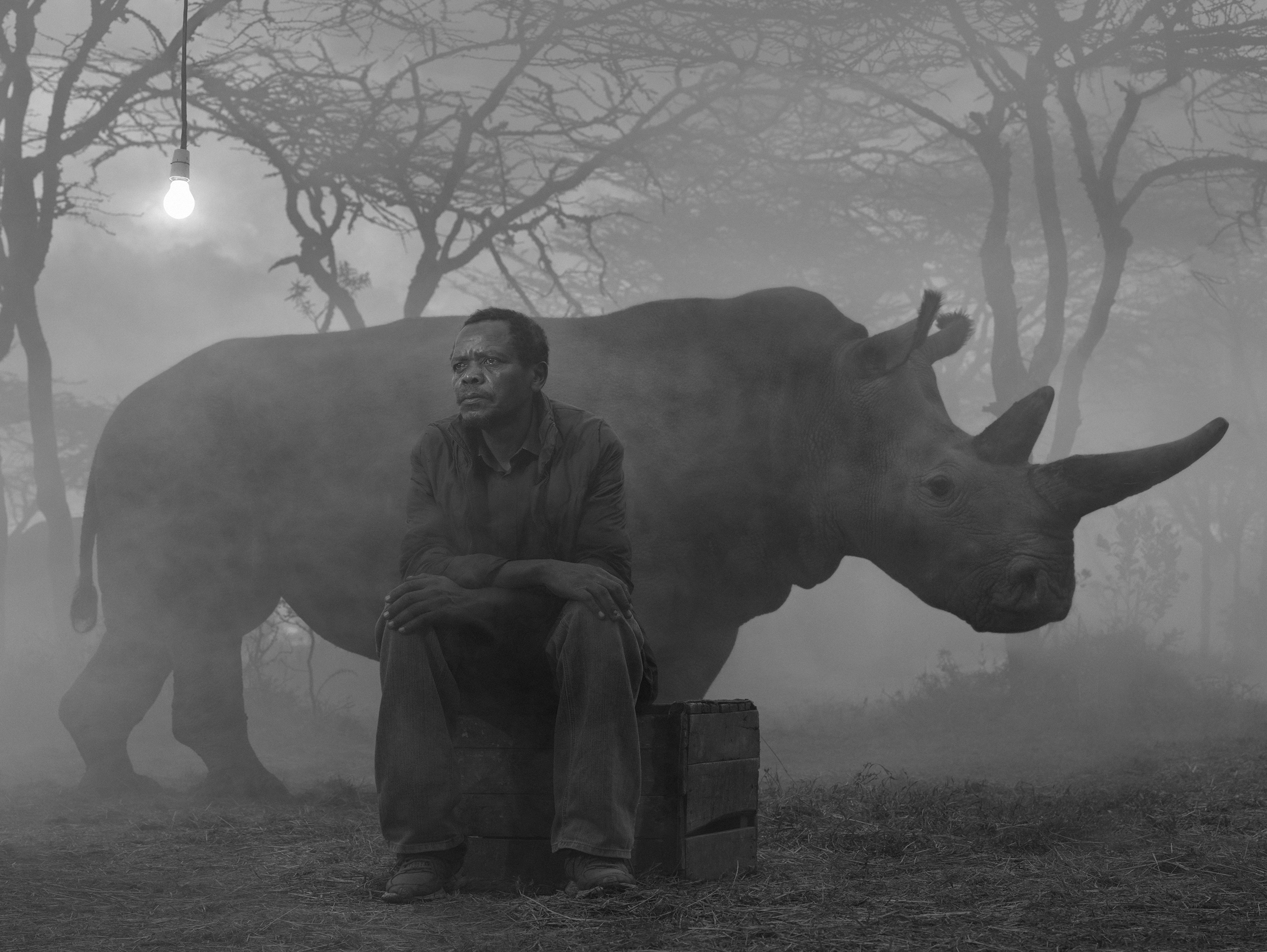 Consider again that fog. The images look metaphoric, as if the subjects have stepped out of eternity, which I suppose they have. And note how almost everyone, human and not, has an expression of both sorrow and humility.
It's sometimes hard to explain the emotions here. These are not angry pictures, nor defeatist. They feel ancient. Timeless. Yet, because the stakes are so obvious, these images feel urgent too. This is where we are. This is what we could lose.
From the ancient to this moment, from timeless to specific, the book takes a moving turn toward the end. After the full page images, a chapter called "My Life is Like a Ripened Banana: Survivors, Their Past and Present" presents each of the images again, much smaller, three or four per page, along with text that offers the names and situations of those in the frame. The first section of the chapter details the people. For example, "Robert Irungu and Nyaguthie Ireri: Robert and Nyaguthie were farmers in central Kenya, growing flowers. But in 2014, their home was destroyed by the river bursting its banks during rains, the likes of which they had never seen before. They were rescued by the government and brought to Nanyuki. Robert and Nyaguthie now work as casual laborers in stores and warehouses. Both their children were swept away in the flooding. they have never been found." The second part of the chapter gives identity to the animals. For example, regarding Bupa the elephant, "Bupa and another elephant, Jackie, were eight or nine years old in 1989, when they were rescued from a culling project in Zimbabwe by the owner of Ol Jogi. Their parents would have been killed."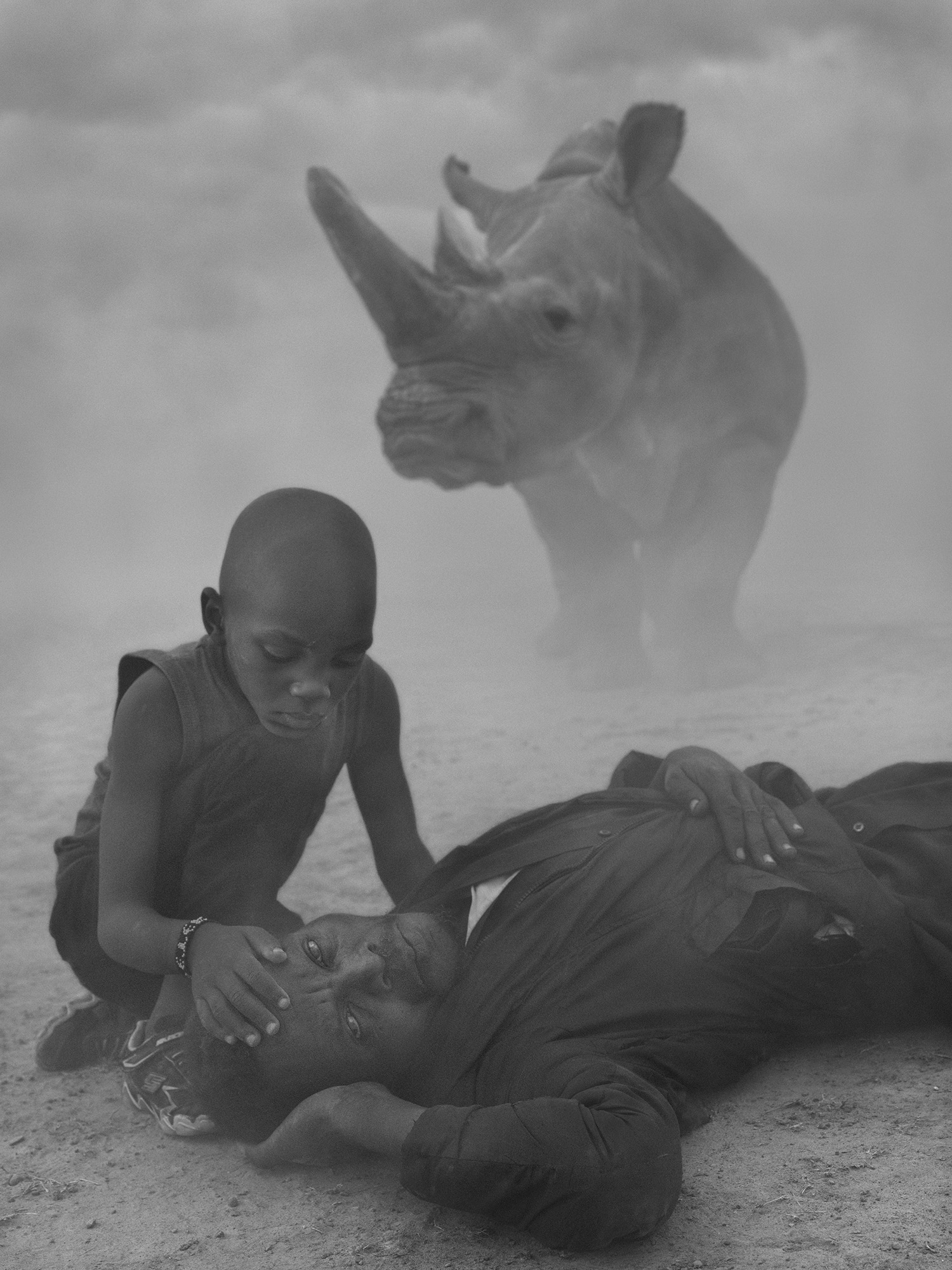 The book concludes with what Brandt calls "The Acoustic Album: The Making of The Day May Break," an Afterword by Percival Everett, and a list of organizations that deserve our support. Impressively, there is also this: "A percentage of my share of print sale proceeds will also be evenly distributed on a biannual basis to each of the people photographed, as a kind of ongoing royalty payment. The nonprofits caring for the animals in the project will also receive a share of these proceeds. For project about climate change, this project had better be carbon neutral. It is."
The Day May Break is both fine art and moral argument. Unexpected, both timeless and immediate, this is a necessary book.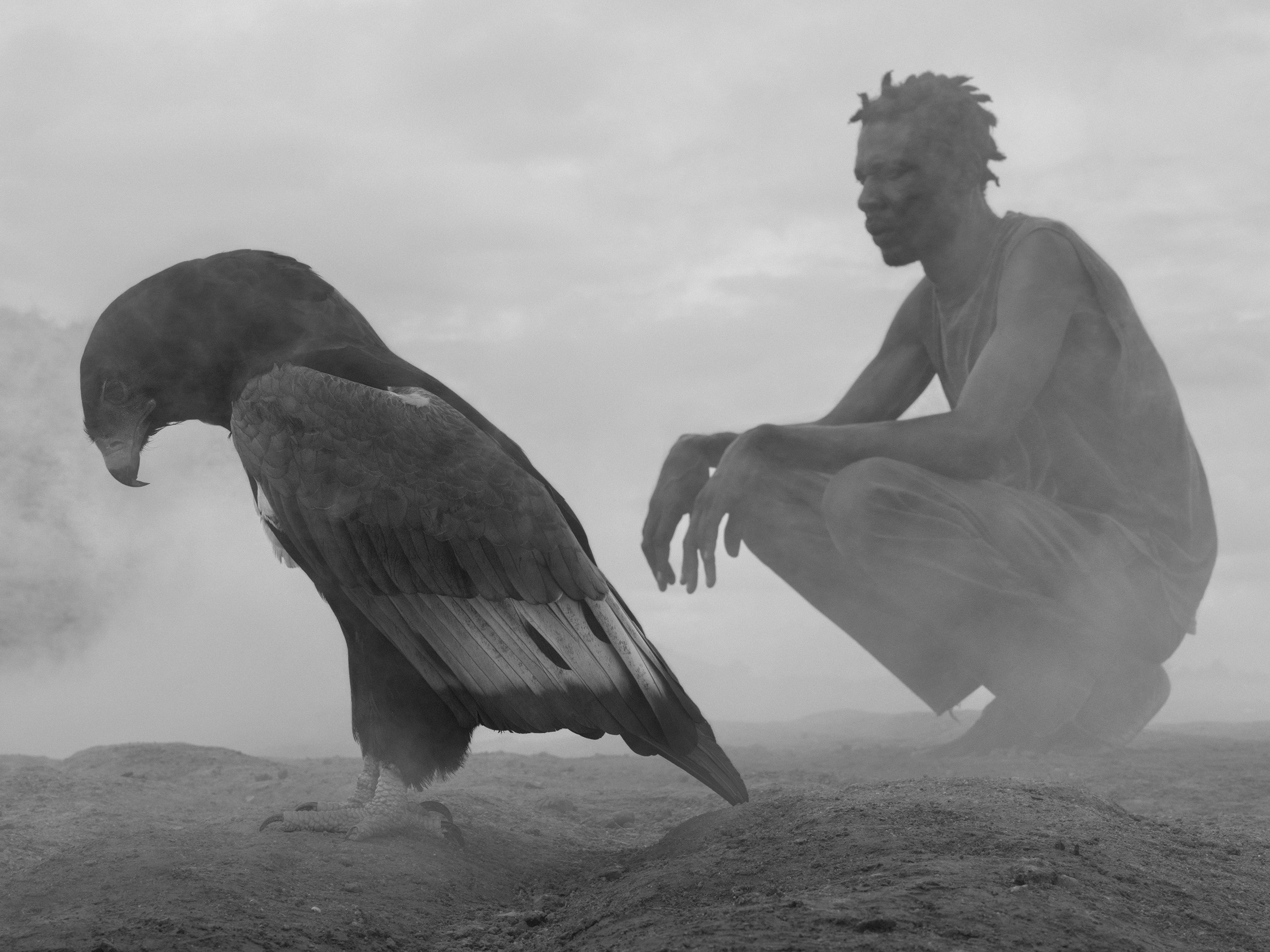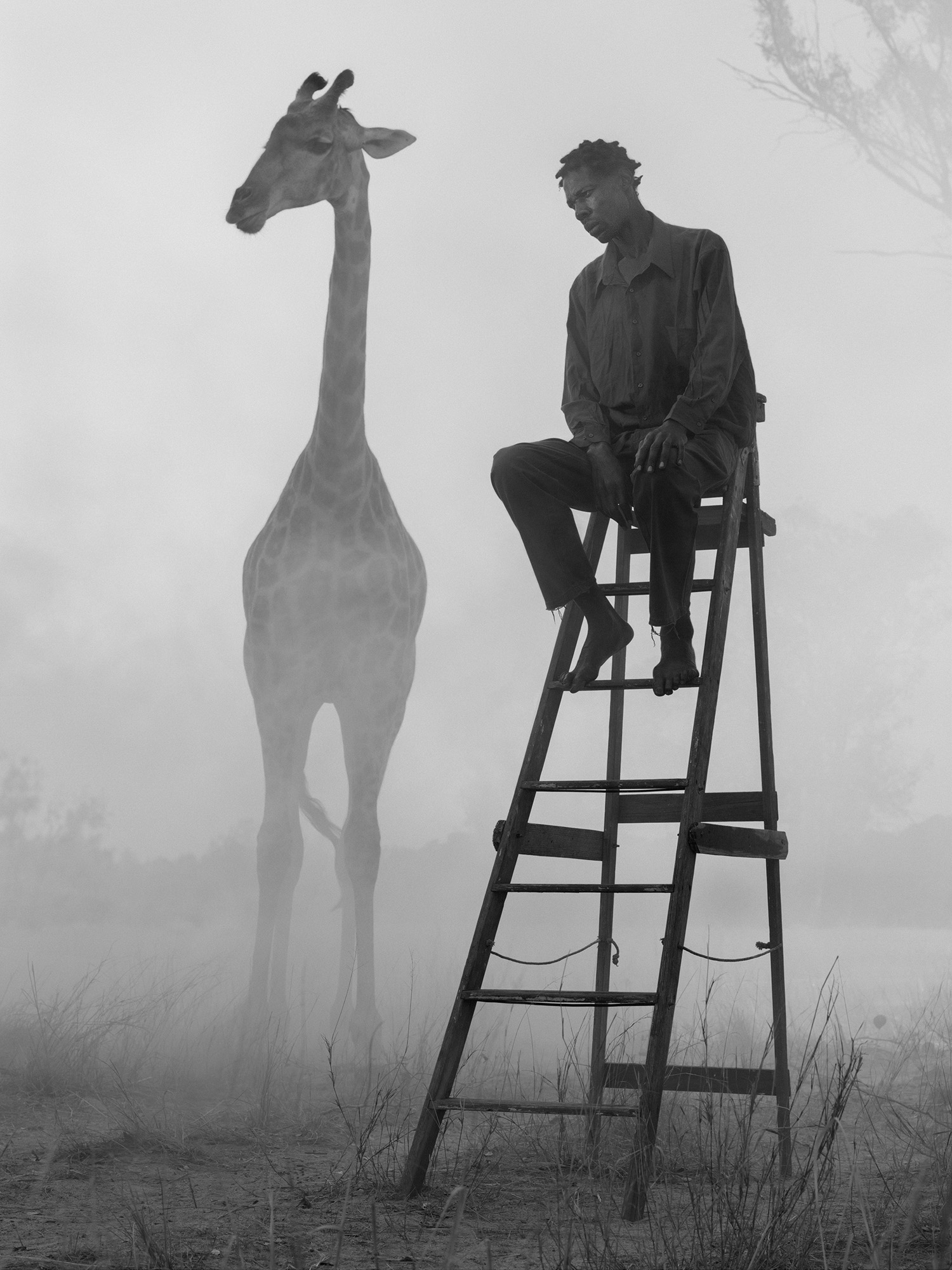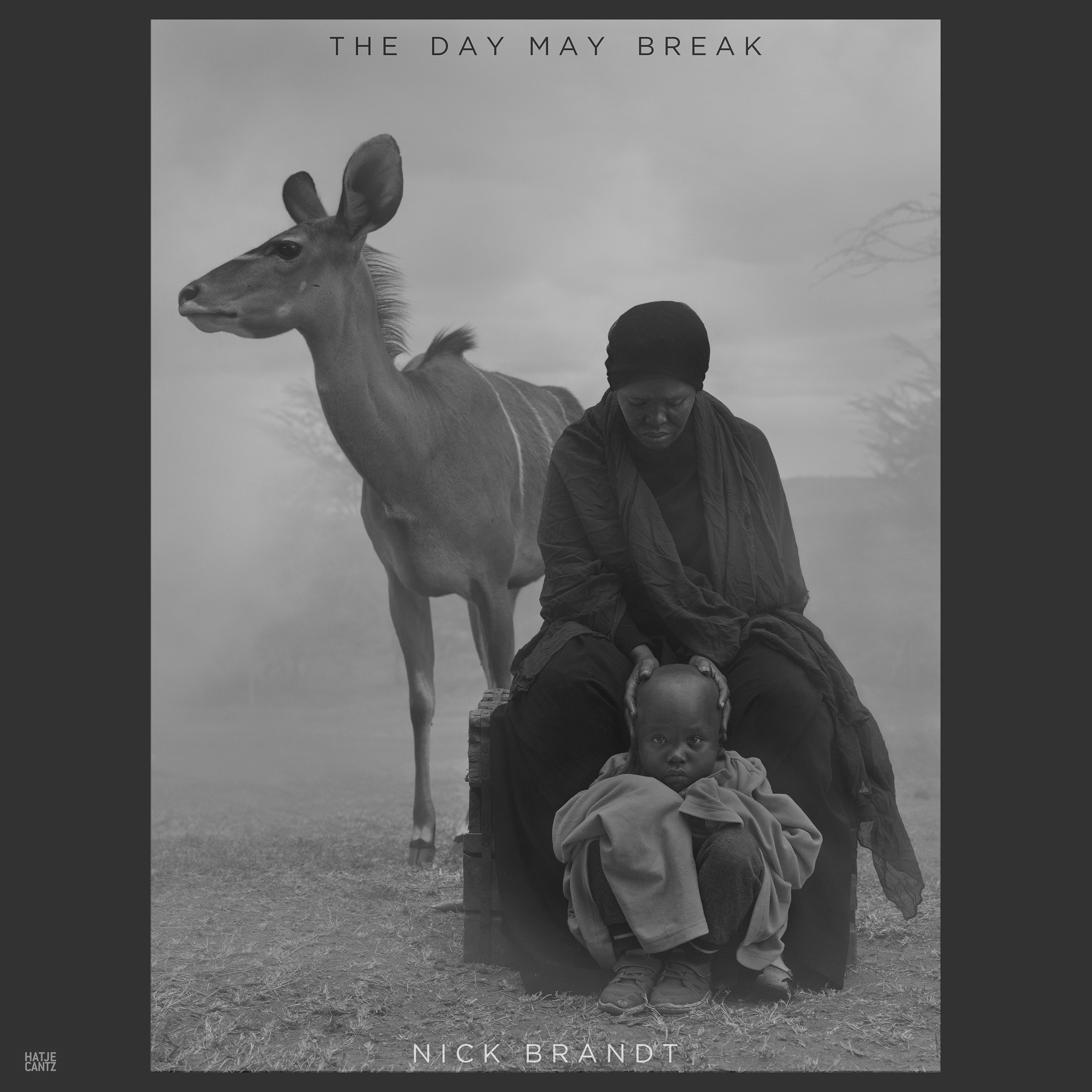 A note from FRAMES: if you have a forthcoming or recently published book of photography, please let us know.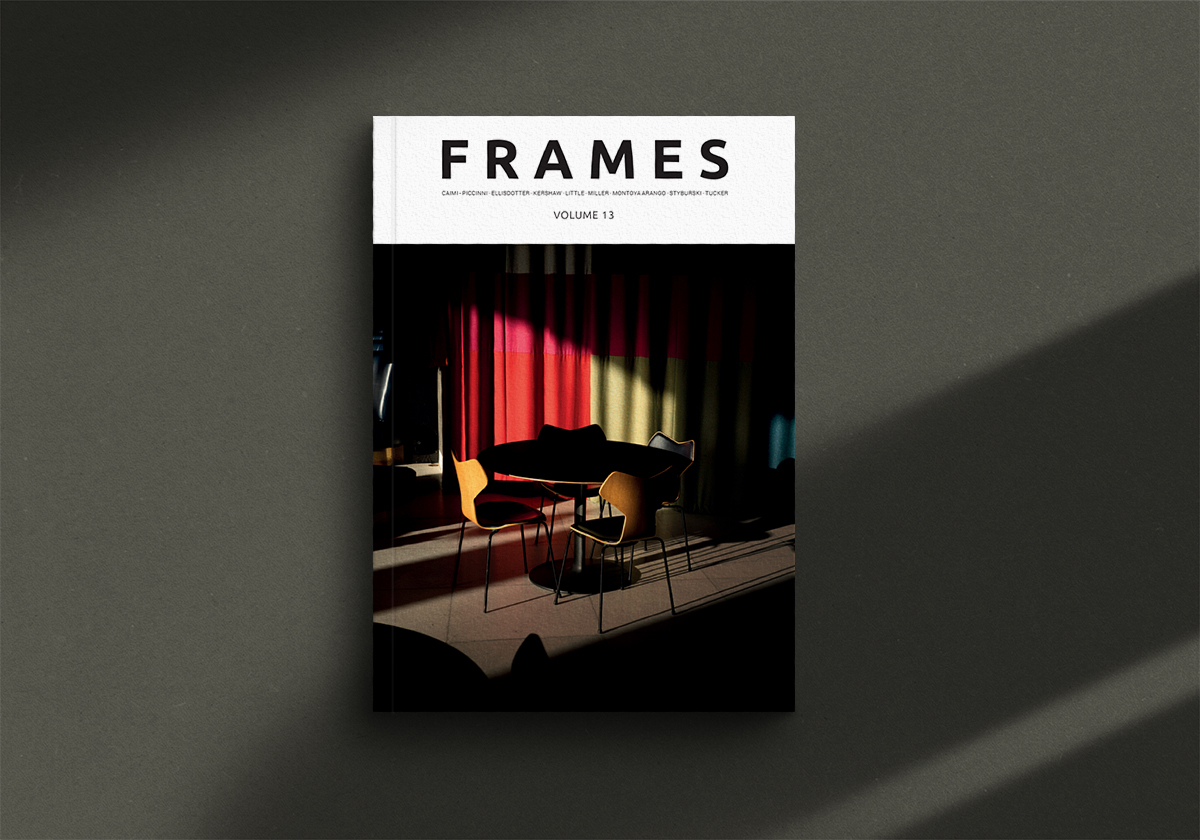 Every year we release four quarterly printed editions of FRAMES Magazine. Each issue contains 112 pages printed on the highest quality 140g uncoated paper. You receive the magazine delivered straight to your doorstep. We feature both established and emerging photographers of different genres. We pay very close attention to new, visually striking, thought-provoking imagery, while respecting the long-lasting tradition of photography in its purest incarnation. Learn more >>>
---