As someone that works in another field, I rarely have the luxury of dedicating the amount of time I would like to my photography. When I get the opportunity to travel, I make the most of whether it is just for the weekend or extended period of time.
This image was taken while in Frankfurt over a weekend. When I had the opportunity to join some friends for a weekend in the city, I jumped at the chance. The opportunity to see a new city intrigued me. I knew nothing about the city and I did not get the chance to do any research either.
I wouldn't be me if I did not travel with my camera. While my friends were at a car show, I took my camera and roamed the city to see what it had to offer. I was pleasantly surprised when I got to the center and I was surrounded by some stunning architecture.
When I am out, I do my best to take my time and allow for the right images to come to me. However, when you are away, time is no longer on our side. Sometimes things can become more technical and we rely on what we know.
For an individual like myself, I am not a fan of routines or comfort zone when it comes to my photography. Early on, I learned a thing or two about compositions and this guides and enhances my vision. In addition to that, I learn to really see what surrounds me.
As I walked around, I felt drawn to this particular building when I saw it. I knew that I wanted to get closer and take it all in. Once I got closer, the detail of the exterior was gleaming in the sun.
From the angle that I saw it, the building stood out in its environment even though it was well surrounded. Hence where the title 'Ultra' originates.
In order to replicate what I felt and saw, I went with a composition that made the subject center stage and once in edit, I further simplified the background to remove any noise/distractions.
I chose black and white and it is the medium that I've adopted from the beginning and the medium that I love. Black and white gives me so much room to play and create that I feel color wouldn't. It also a medium that still intrigues me and that I have so much more to learn from.
What do you think are the TWO most impactful features that make your image a good photograph? Don't be shy!
The most impactful features for me are the composition which makes the architecture the main and only feature of the image. The second has to be the minimalist approach to architectural photography.
If you would be able to make this photo once again, what would be the ONE thing you would like to do better or different?
The only thing I would change would be during the edit. I would like to improve the tonal range in the subject itself.
Paméla Aminou shared this photograph in the FRAMES Facebook Group.
Photographer
Paméla Aminou, Frankfurt, Germany
Equipment and settings
Canon 5D MK III, ND16, EF17-40mm f/4L USM
Exposure: 41.0 sec; f/4.0 ISO 200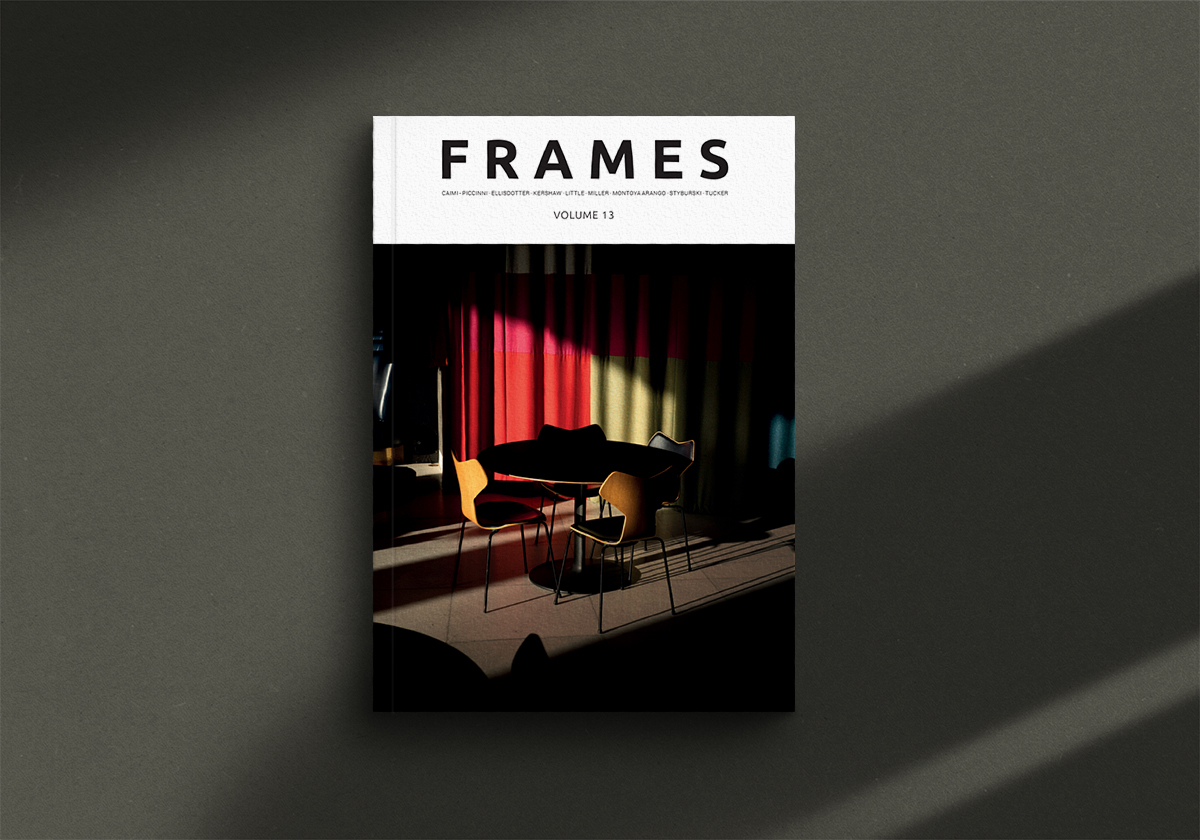 Every year we release four quarterly printed editions of FRAMES Magazine. Each issue contains 112 pages printed on the highest quality 140g uncoated paper. You receive the magazine delivered straight to your doorstep. We feature both established and emerging photographers of different genres. We pay very close attention to new, visually striking, thought-provoking imagery, while respecting the long-lasting tradition of photography in its purest incarnation. Learn more >>>
---