Choosing to photograph still lifes, making pictures of objects and things, may not seem like the most exciting choice to make as a photographer. And that is absolutely right. Of course, I also make other pictures, and I have tried, and am still trying, other approaches to photography and picture creation. But I feel most at home, closest to myself, when I make the kind of pictures you see an example of here. An arranged picture, a picture of objects whose mutual relationship I created, illuminated and then depicted. In English and German it's called "still life", in French "dead nature", and that's the kind of pictures I've come to spend a lot of my time making.
It has happened sometimes, like now, that I am asked to "write at least 1500 characters about the story behind a picture". Every time I try to do that, I realize that I have very little to say about my own photos. They rarely contain anything adventurous and exciting, and I keep the technical side of my photography as simple as possible. And I certainly don't want my pictures to scream so loudly in your face that you take a step back, I want them to quietly whisper something that you may have to lean forward and listen closely to hear.
I sometimes jokingly claim that photography is both a profession and an obsession for me. And it is also absolutely true. There was a moment when I was in my twenties when I realized that the camera I had used for many years to depict reality could also be a tool to create pictures that were something more than that. That there was a language, a possibility for a communication that does not use the spoken or written language I use, for example, when writing this text. It was at that point my obsession with what would soon become my profession began.
I have never been able to explain, talk about, or think about my photography in terms of different projects or concepts. You could frankly say that my photography lacks both purpose and meaning, I don't take pictures like the one I show here to be used for something or to be shown somewhere. I do it because I enjoy doing it, perhaps to explore what is sometimes called "the language of things". Trying to find an expression in the seemingly expressionless, a meaning for the meaningless. To build up, compose and illuminate, to create a picture not only of what I see, but also try to communicate a feeling, a silent story. And I have to admit that the driving force behind the desire and joy of making a still life picture, is something that I don't fully understand my self. But I enjoy making pictures like this, and I hope that you will enjoy looking at them.
What do you think are the TWO most impactful features that make your image a good photograph? Don't be shy!
A discreet and low-key picture that has a perfect balance in the composition, and a soft, appetizing and attractive gray scale.
If you would be able to make this photo once again, what would be the ONE thing you would like to do better or different?
I have tried to redo this picture several times, but have not yet succeeded in making it better. But I have not given up yet!
Lars Gustafsson shared this photograph in the FRAMES Facebook Group.
Photographer
Lars Gustafsson, Stockholm, Sweden
Equipment and settings
Fujifilm GFX 100S + Fujinon GF 80mm F1.7
Flash with a softbox
Photographed in RAW and edited in Adobe Camera RAW and Photoshop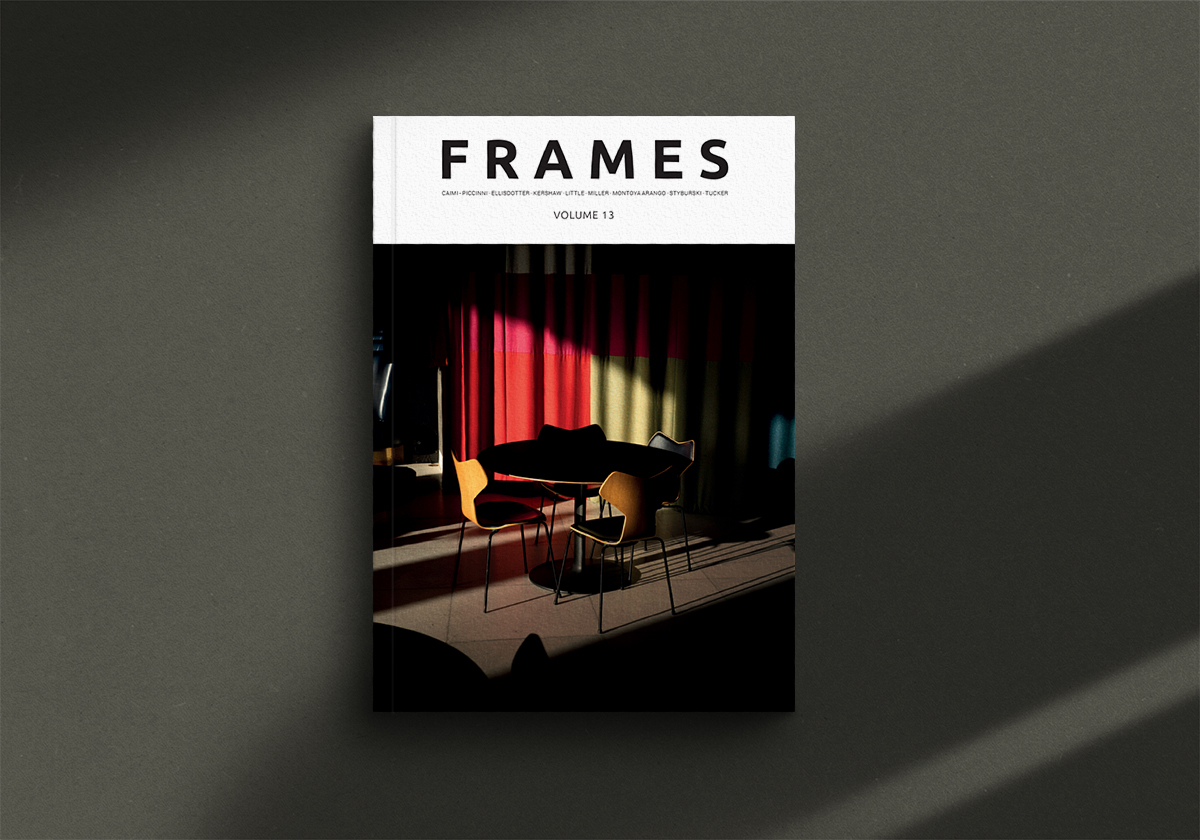 Every year we release four quarterly printed editions of FRAMES Magazine. Each issue contains 112 pages printed on the highest quality 140g uncoated paper. You receive the magazine delivered straight to your doorstep. We feature both established and emerging photographers of different genres. We pay very close attention to new, visually striking, thought-provoking imagery, while respecting the long-lasting tradition of photography in its purest incarnation. Learn more >>>
---