The subject of this photograph is a scarred and weathered tree. Over many seasons the visitors to this place on the edge of a beautiful lake have covered the trunk with carvings; each person wanting to leave something behind, for good or bad. The water below the tree has eroded soil from its roots.
In July 2021 I broke my neck and back in a bicycle race. As part of my physical and emotional recovery I started taking short walks with my camera. Slowly, my short walks became hikes and my hikes turned into overnight camping trips.
This year, in an effort to make my photography more intentional, I sold my digital camera and have switched entirely to film. Doing that has changed my outlook and I have become more selective on my subject and compositions.
This scene appealed to me because the tree has been damaged but it still lives, and it is beautiful in its own way. I wanted to show that in the photograph.
This photograph was taken in the late afternoon with mostly reflected light further diffused by an overcast sky. My camera does not have a built-in meter. I used a Sekonic spot meter and took readings on the the tree trunk and the water, and settled on an exposure of 1 second at f/22.
The water was only slightly rippled and I thought the one second exposure would smooth it out enough. With only a gentle breeze, I did not worry about the branches being blurry.
I wanted to reduce distracting elements so I composed the scene to not include any surrounding trees or the distant shoreline. I wanted to include the small branches at the top and the shoreline below to add context to what otherwise would be a very abstract image of a tree trunk.
This camera only has scale focusing, so I estimated the distance and used a small aperture to make sure depth of field would not be an issue.
What do you think are the TWO most impactful features that make your image a good photograph? Don't be shy!
I believe that the aerial perspective and figure-ground relationship are the two most impactful features of this image.
If you would be able to make this photo once again, what would be the ONE thing you would like to do better or different?
I would have liked it if the water had less reflections and texture variation.
Scott Allen shared this photograph in the FRAMES Facebook Group.
Photographer
Scott Allen, Raleigh, NC, USA
Equipment and settings
Hasselblad SWC 6X6 camera, Ilford HP5+ film, developed in 510Pyro and scanned on an Epson V850 flatbed scanner. Exposure was 1 second at f/22.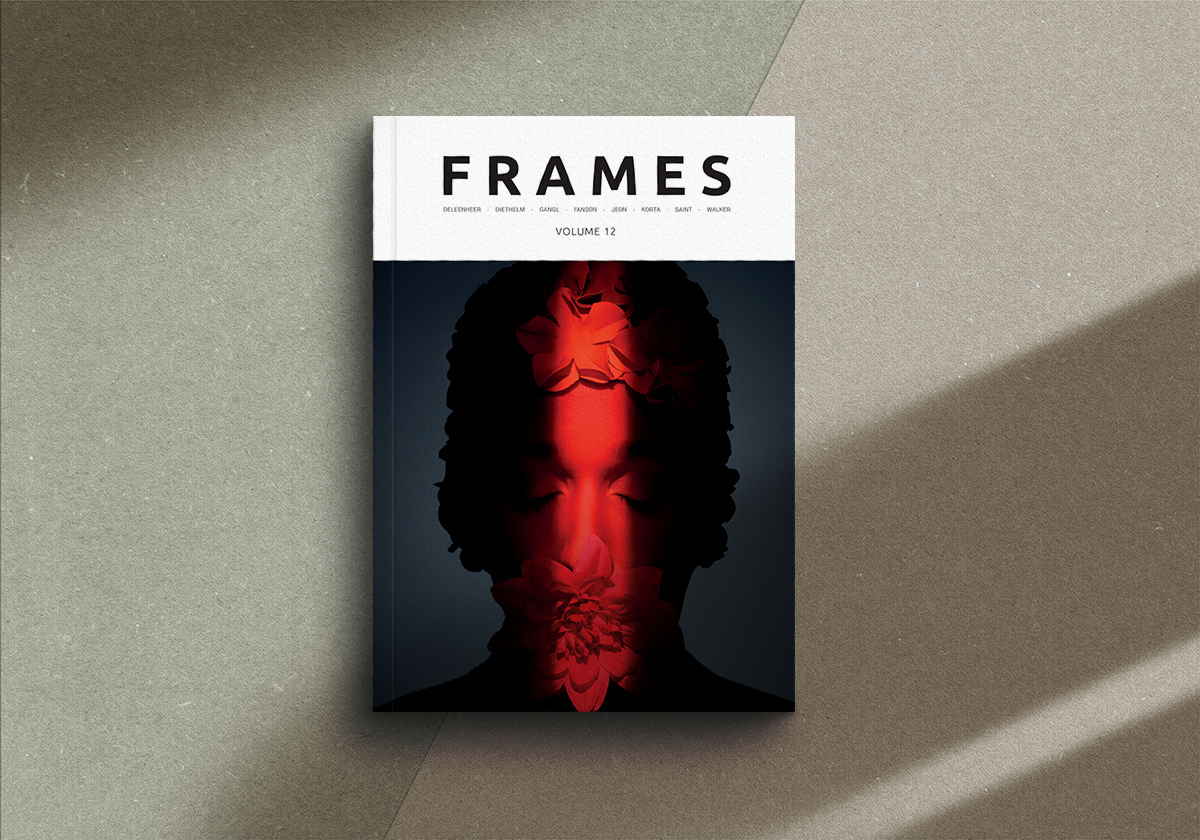 Every year we release four quarterly printed editions of FRAMES Magazine. Each issue contains 112 pages printed on the highest quality 140g uncoated paper. You receive the magazine delivered straight to your doorstep. We feature both established and emerging photographers of different genres. We pay very close attention to new, visually striking, thought-provoking imagery, while respecting the long-lasting tradition of photography in its purest incarnation. Learn more >>>
---