Valentina Brancaforte's images portray emotion and sensuality, the human condition, and the layers of desire and longing – for home, relationships, meaning, love, healing, etc. – that we carry with us throughout our lives more than just about any photographer I have ever encountered.
Born in Catania, Sicily in 1983, she began making photographs in 2012, a period during which she began traveling between Catania and Palermo for work.
As her love of photography grew, a love of travel grew with it. She soon found herself seeking out opportunities to "see" the world anew with her camera. She spent time in Iceland, Vietnam, Mongolia and Cuba, among other places. She also learned portrait techniques, focusing on her interest in the female form and themes of self-expression, making inspired and sumptuous images of models in natural settings.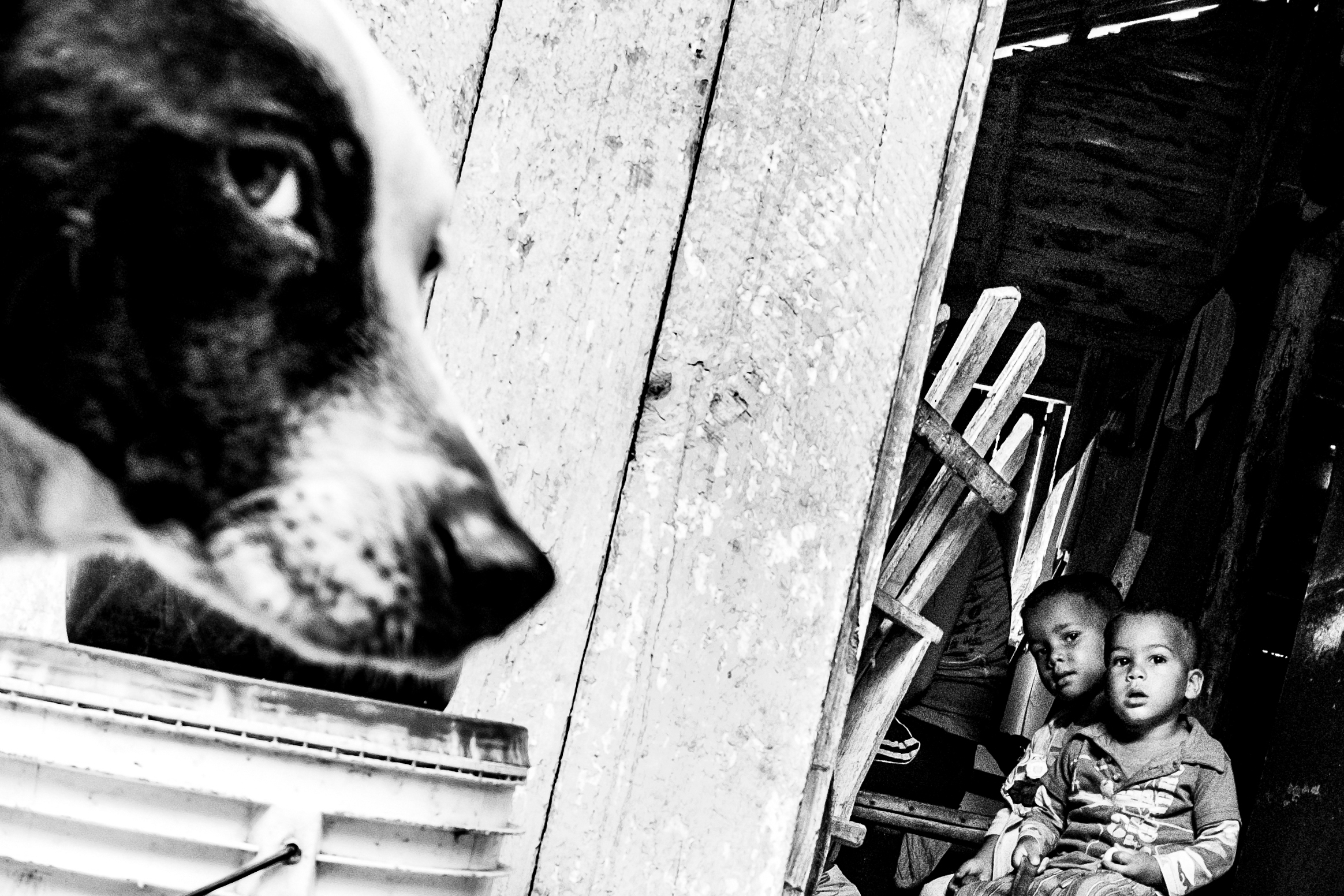 She went on to exhibit work across Italy and had an image published by National Geographic Italia in 2018, among other accolades. In 2021, her long-term project "Paîs" was a finalist for in the XX Premio Marco Pesaresi Per la fotografia contemporanea competition.
When the pandemic struck, it wasn't long before Brancaforte began clawing at the walls, longing for fresh air and freedom amidst the confinement.
She began to seek opportunities close to home that could offer the same kind of satisfaction as traveling abroad.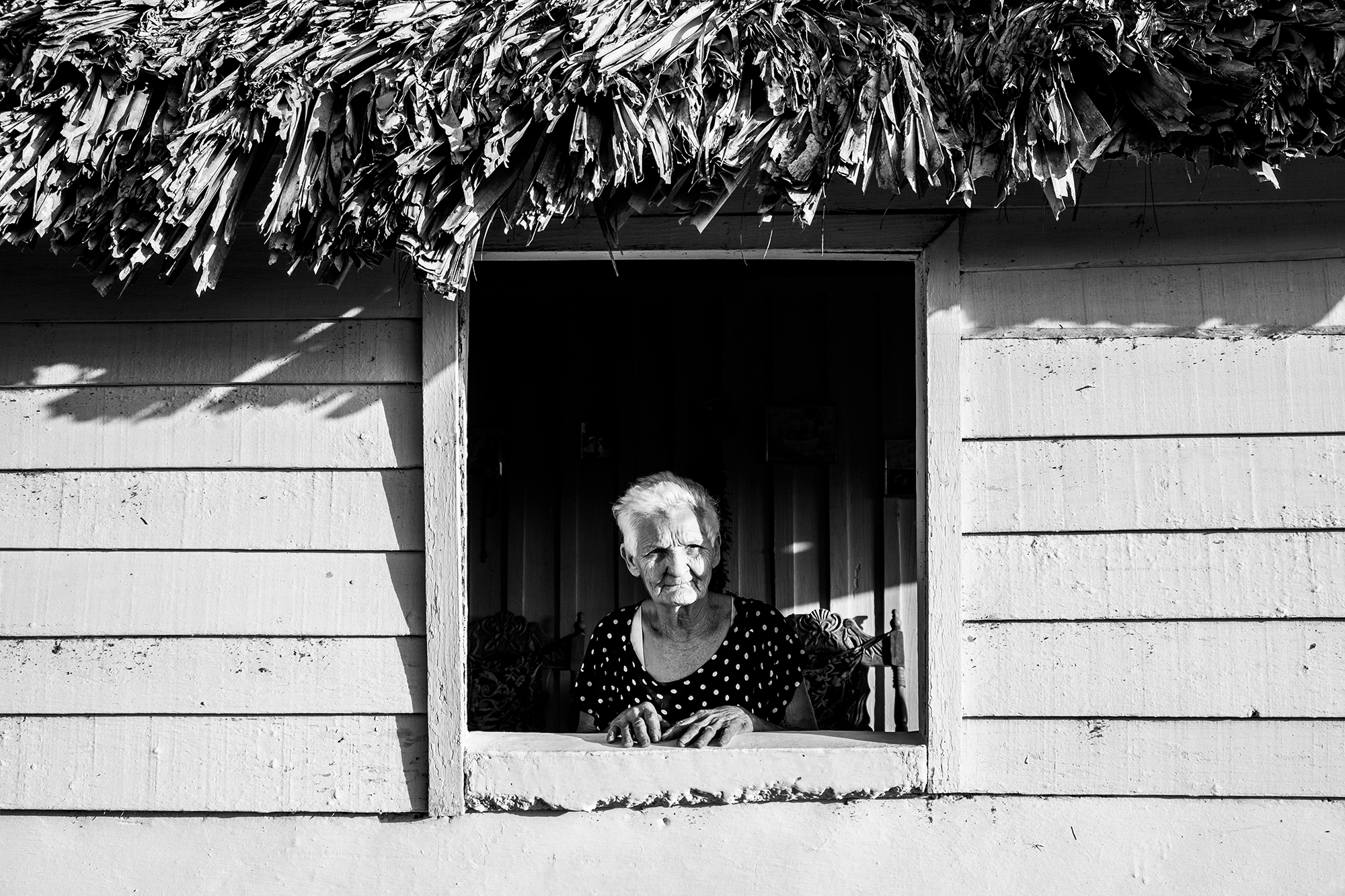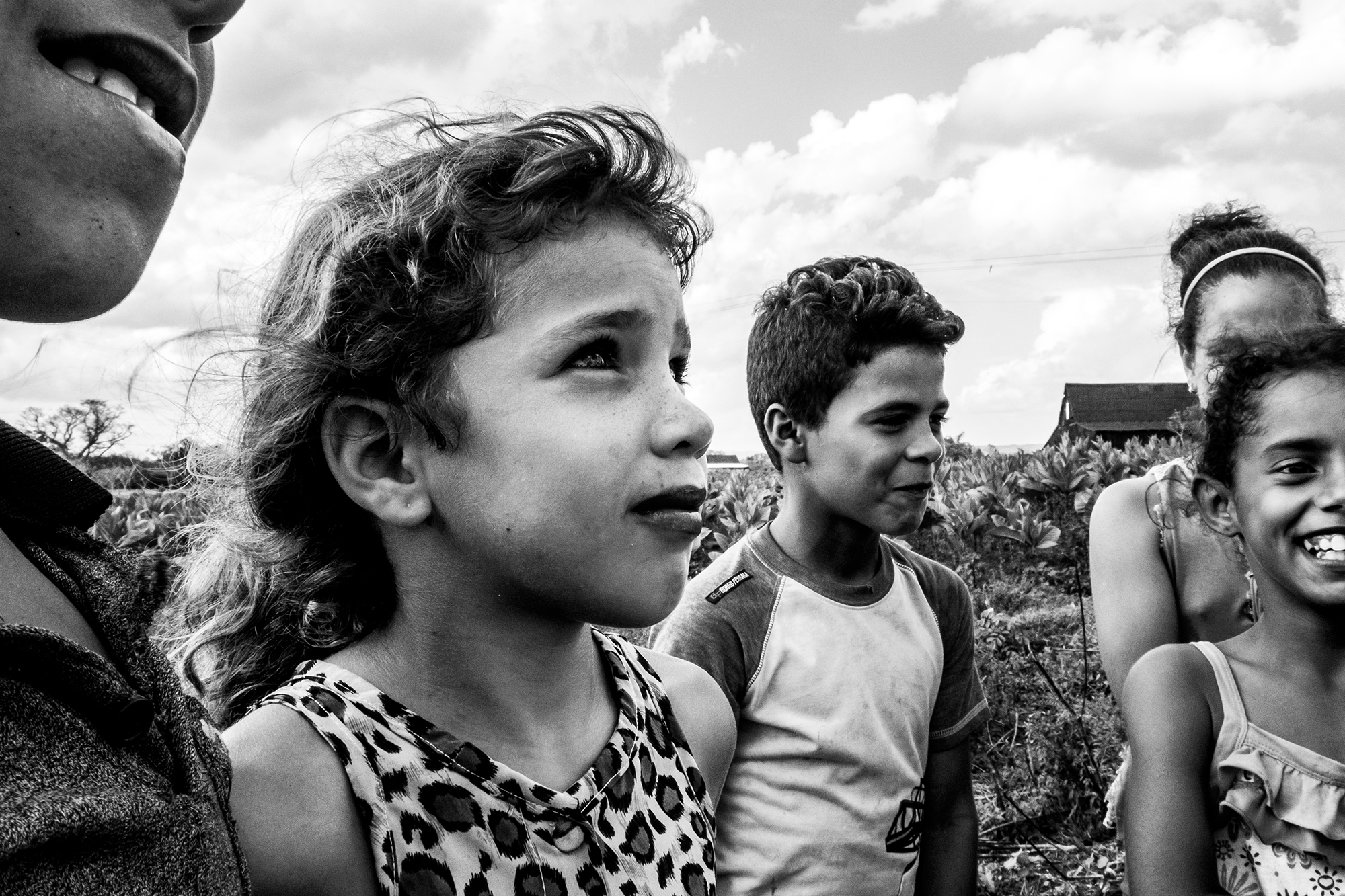 "I actually had the idea to return to the places where my father lived, and explore my own connection with life in the countryside during a trip to Cuba where I was fascinated by life in the fields of Vinales. It became stronger and stronger during the period of lockdown, because of the need to return to the open air after the confinement within the walls of my house in Catania," she says.
In October 2019, she began shooting her most recent series, Paîs, documenting the life of Chiara Lucia, now 13, who lives in one of the most unpopulated villages of Sicily: Buscemi.
Brancaforte says she heard about Chiara Lucia and her talent for playing the harp since a very young age, contacted her parents, and began telling Chiara Lucia's story through images.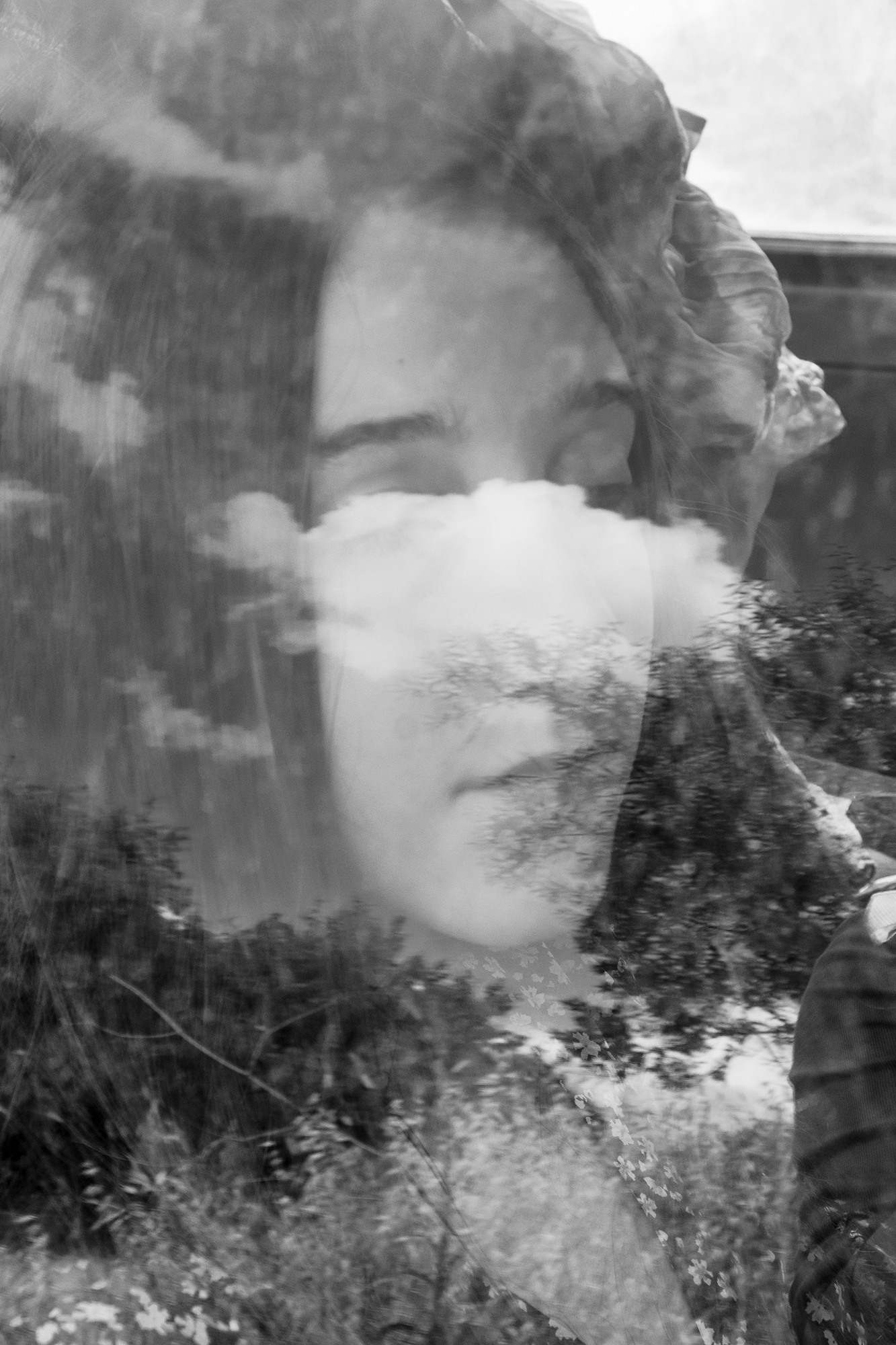 The term Paîs is of Greek origin, Brancaforte explains, and refers to a girl or by between the ages of 12 and 15 years. The term also reminded her of Sicilians referring to their villages as "paisi." The ancient Greek colony of Casmene was located in the modern communal territory of Buscemi and there are still many Greek ruins left here. The name Buscemi is of Arabic origin. It was devastated by an earthquake in 1693 and was rebuilt – resulting in Baroque style churches and influences.
Brancaforte travels to Buscemi once each month, sometimes staying for several days. She has earned the family's trust in the same way she works with other subjects – spending time getting to know them before ever taking out the camera, talking and walking together. She also communicates with Chiara on social media, "the language young people have today and I think you need to share." She hopes to continue the project until Chiara, who is not only a talented harpist, but also a competitive swimmer, makes her way into the larger world to fulfill her dreams.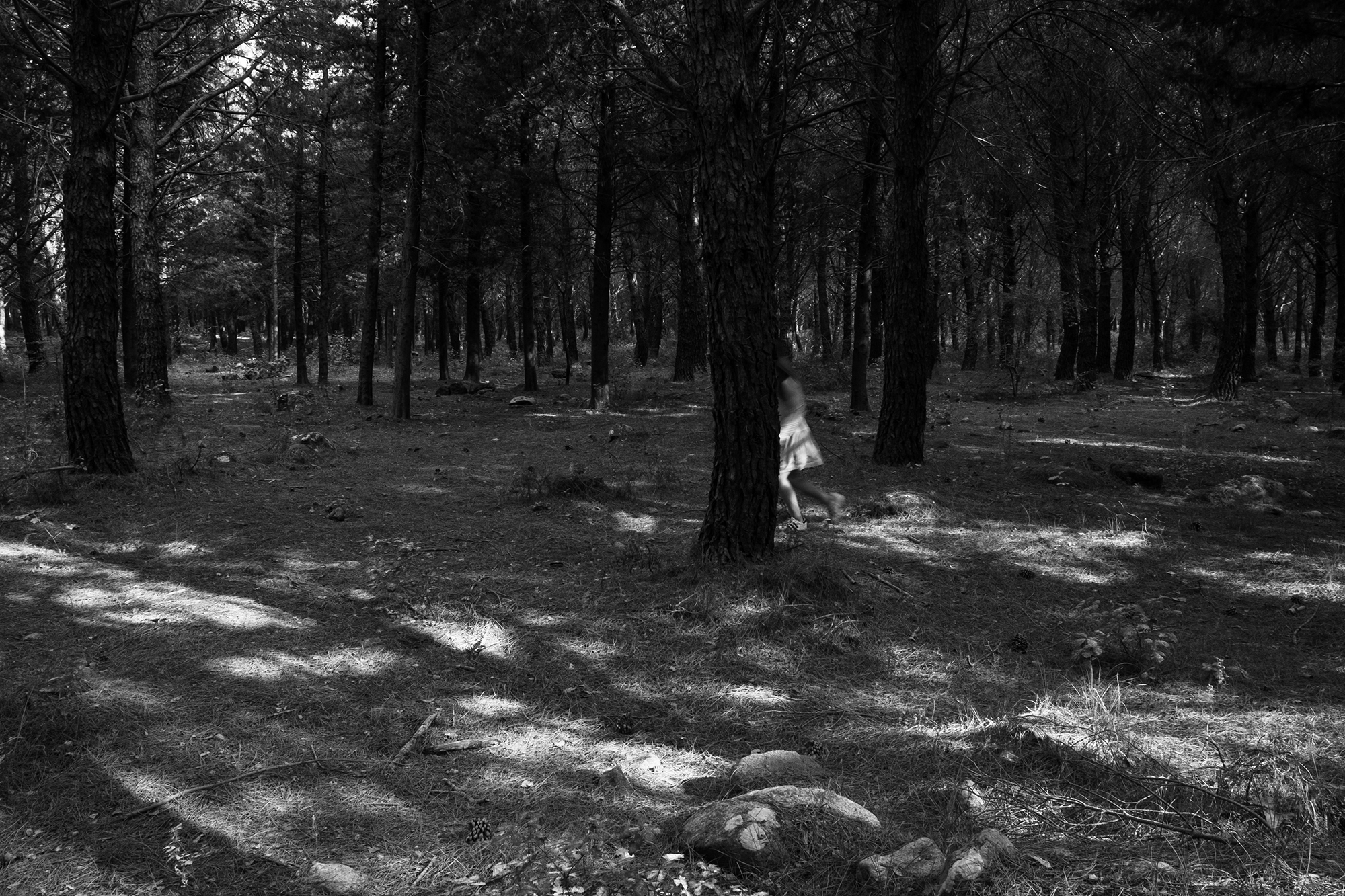 "Chiara will one day leave the country to have the chance to follow her ambitions, even if it means losing the comfort of living in the midst of the nature she loves."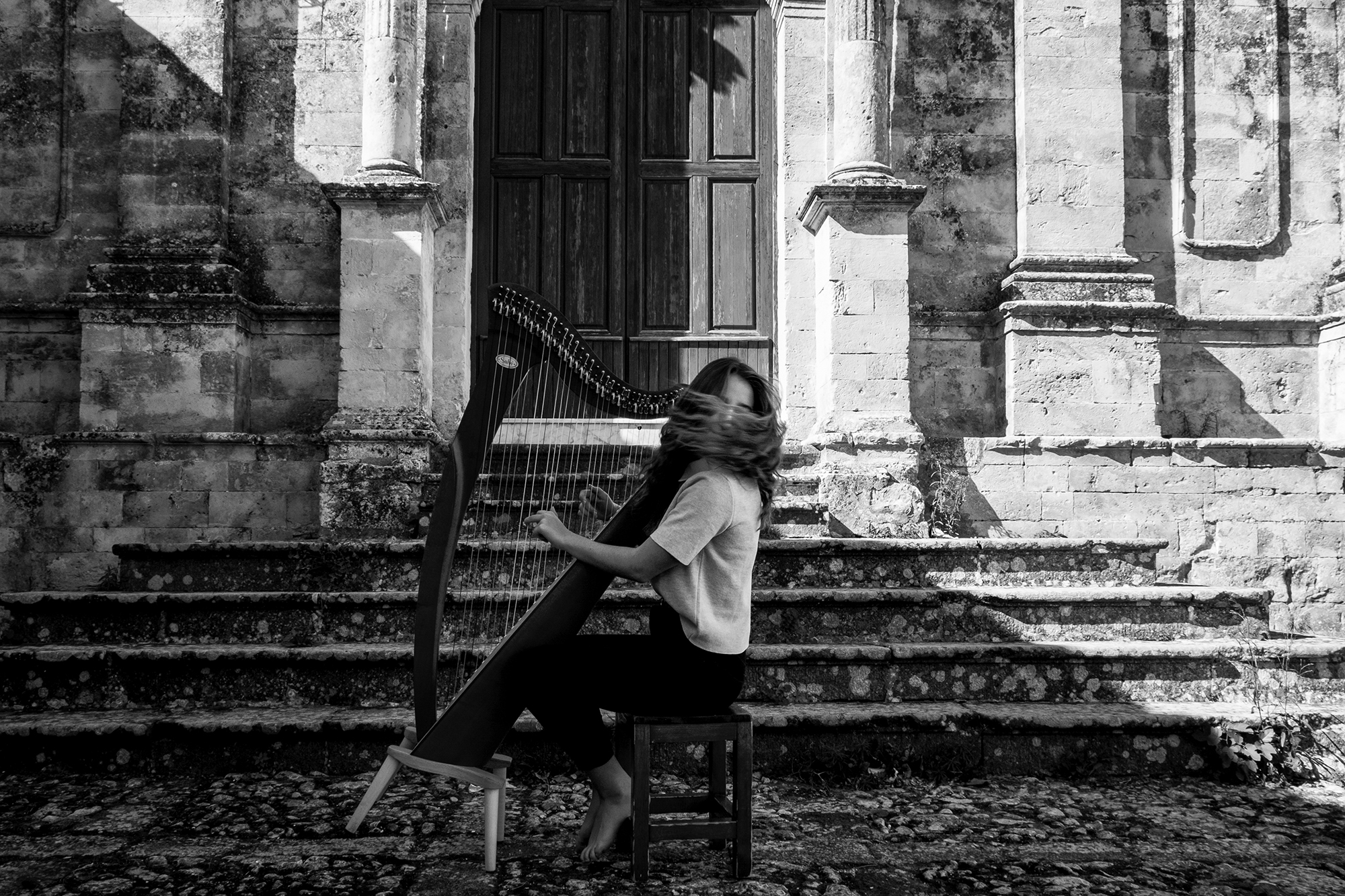 In "Portraits on Etna," a series from 2016 featuring model Melania Panarello, shot in the surrounds of Milo at Mt. Etna, a name also of Greek origin from "milos" referring to the dark color lava rock, Brancaforte also explores themes of the feminine and earth.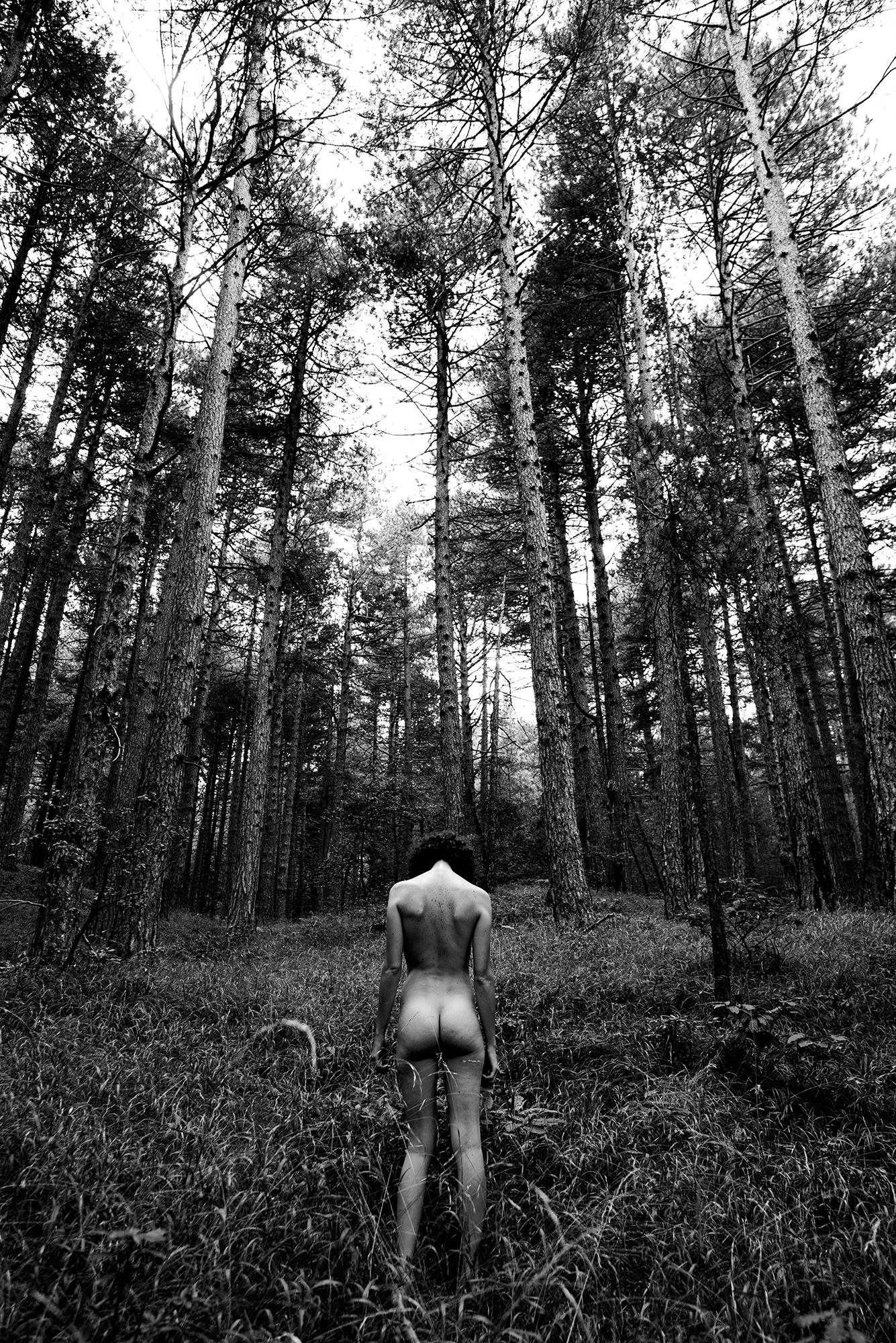 "This series of portraits set on Etna represents a mirror of the moods I experience in this land full of contrast, passion, suffering and eroticism. I try to capture and convey the sensual – the atmospheres and even scents I have experienced in my life, looking for connection between the model and the nature around our volcano."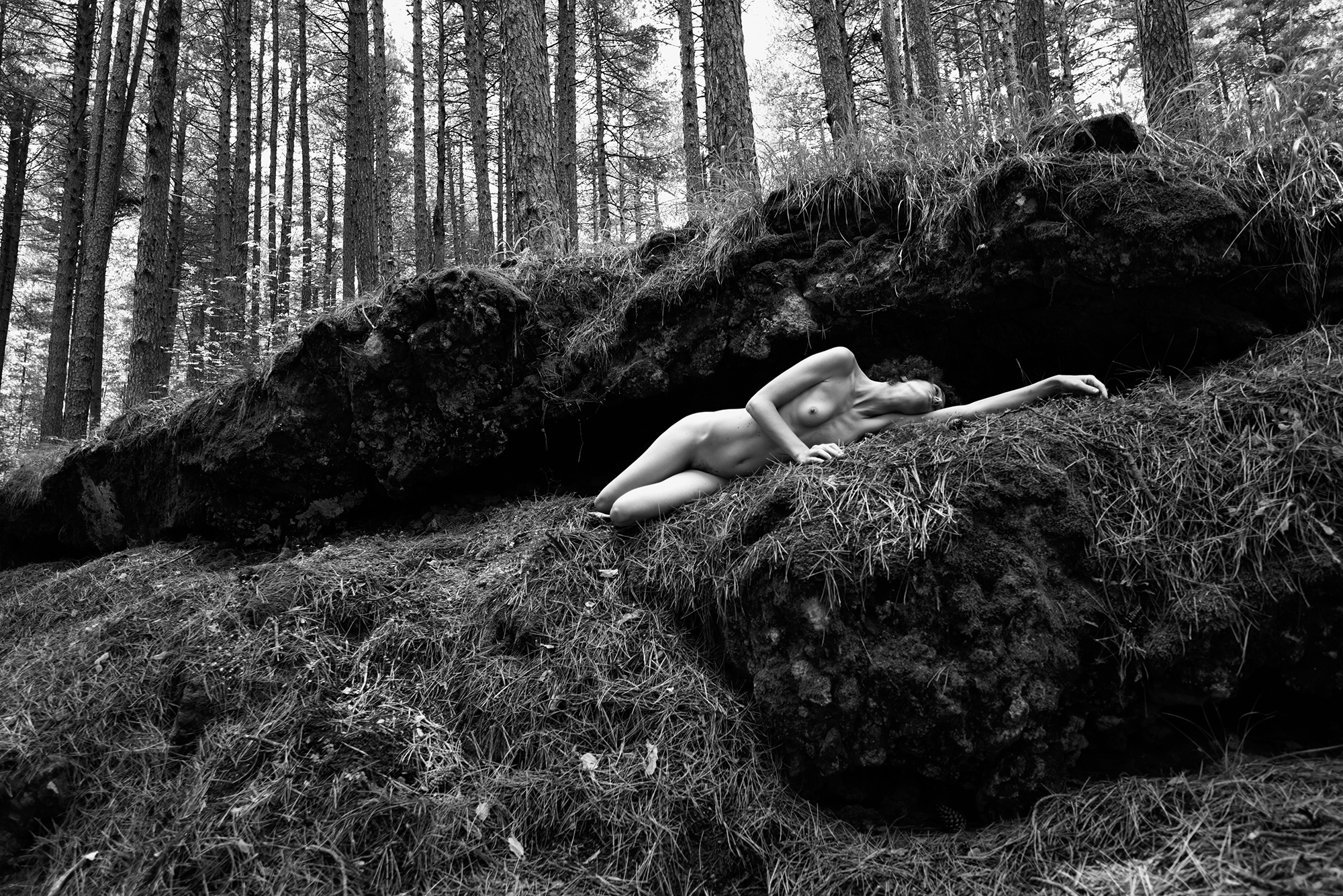 Creating trust a strong creative bond between photographer and subject is something Brancaforte doesn't take lightly. She advises photographers to slow down, spend time with subjects with no cameras around, getting to know one another.
"In the case of Melania, the photos were born from personal events that I needed to process, which I told her about over a beer in the center of Catania before scheduling the photo sessions. And she was very good at empathizing with me and interpreting what I had inside."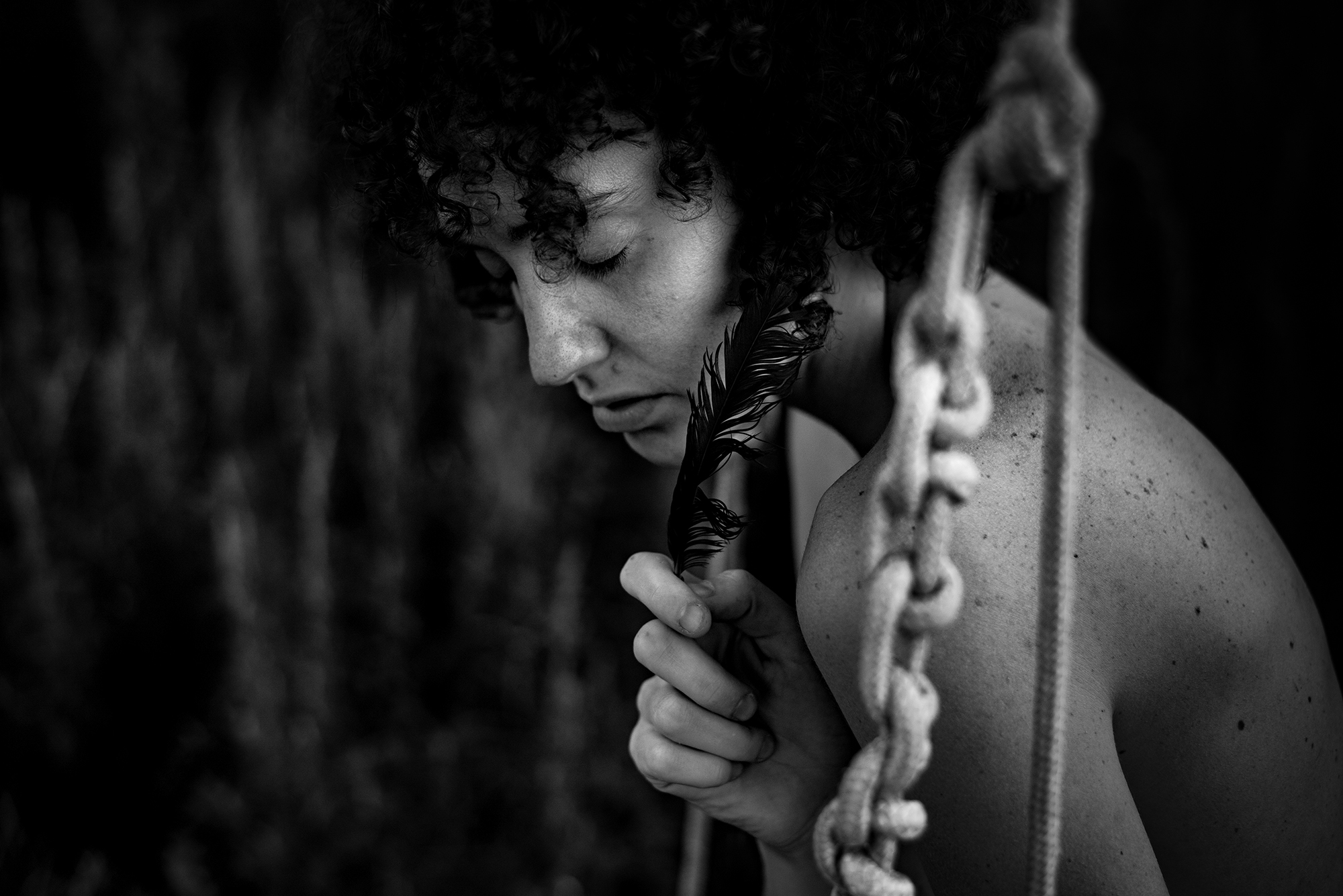 She also advises against over-planning photo shoots.
"There is some planning involved, some ideas written down as messy notes, but the most exciting photos come from the situations that arise. I don't like to plan everything. I love the unexpected and the creative possibilities that come from collaborating with those in front of you, or simply from the situations that life throws at you, inspired by the moment."
A master of expression, love and light, Brancaforte will surely continue to inspire the world with her images, pandemic or not.
VALENTINA BRANCAFORTE
ABOUT THE AUTHOR
Gina Williams is a Portland, Oregon USA based journalist and poet. She covers photography and photographers internationally. Learn more about her and her work at GinaMarieWilliams.com and follow her on Instagram at @gina_williams_writes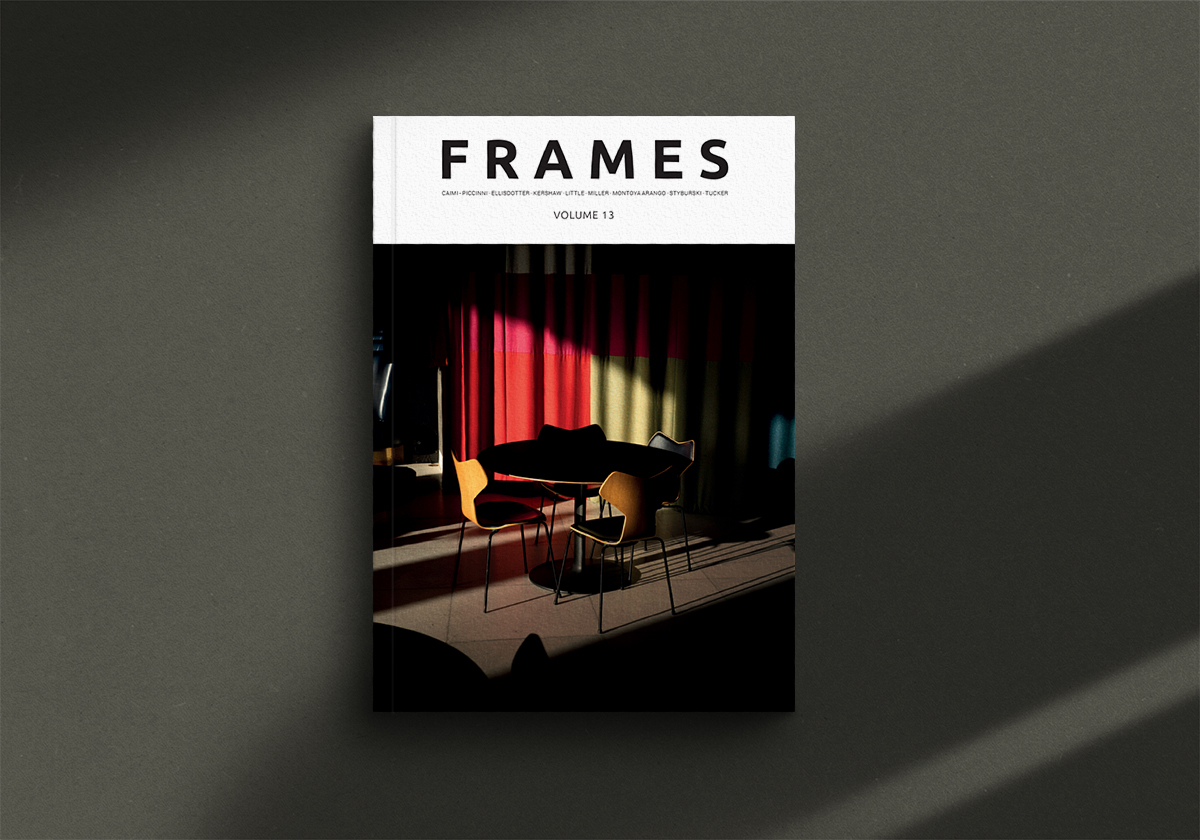 Every year we release four quarterly printed editions of FRAMES Magazine. Each issue contains 112 pages printed on the highest quality 140g uncoated paper. You receive the magazine delivered straight to your doorstep. We feature both established and emerging photographers of different genres. We pay very close attention to new, visually striking, thought-provoking imagery, while respecting the long-lasting tradition of photography in its purest incarnation. Learn more >>>
---